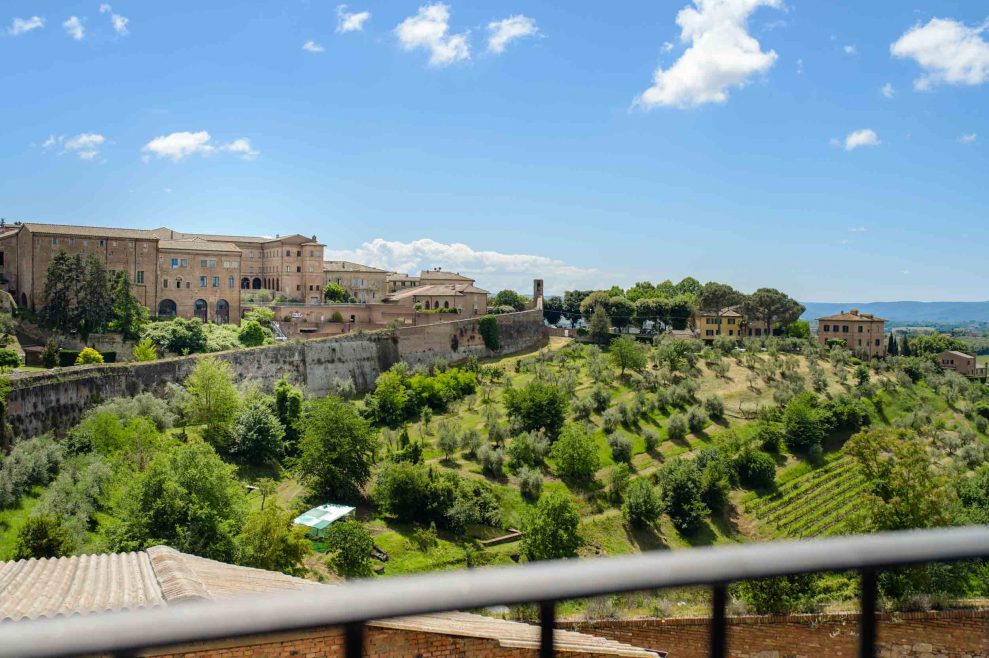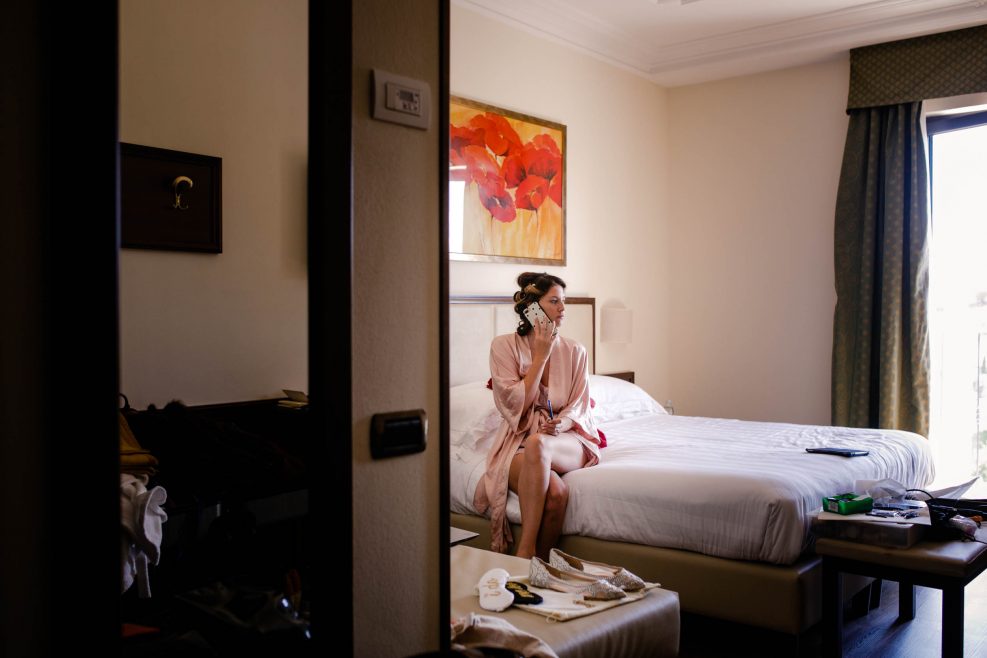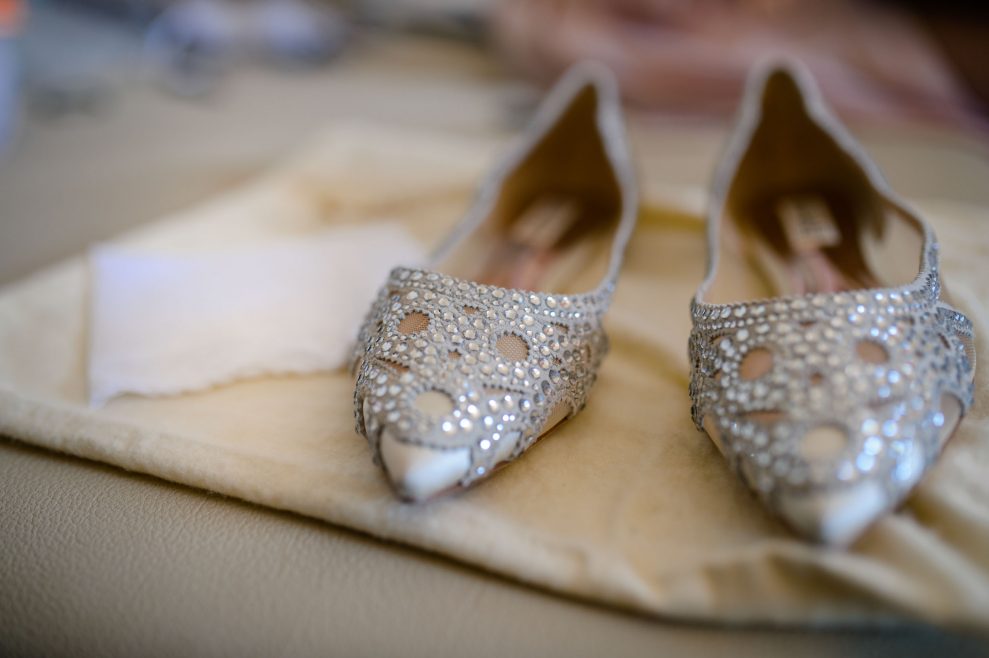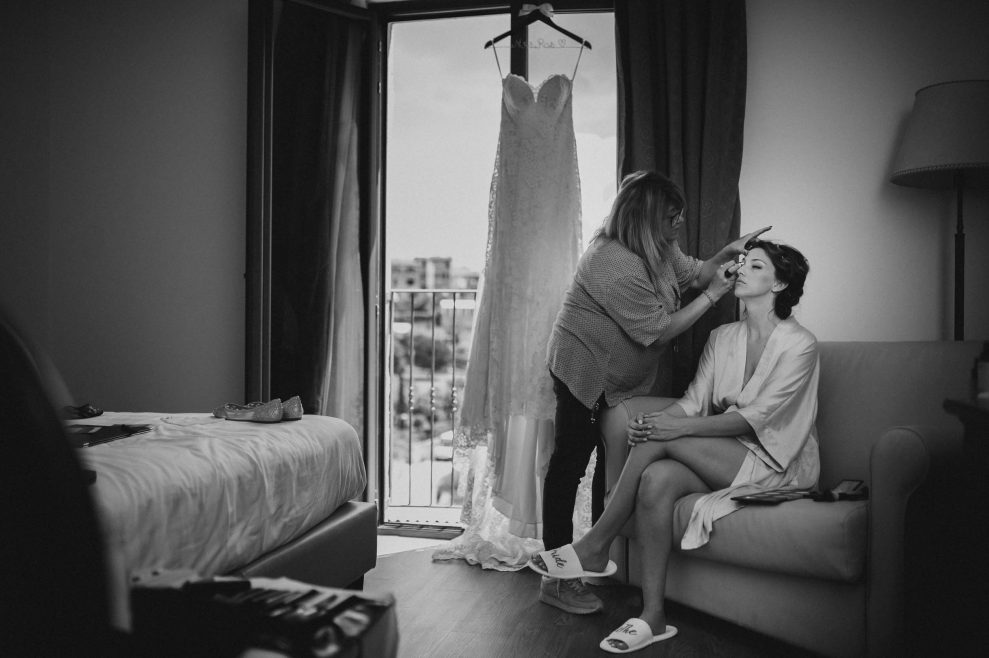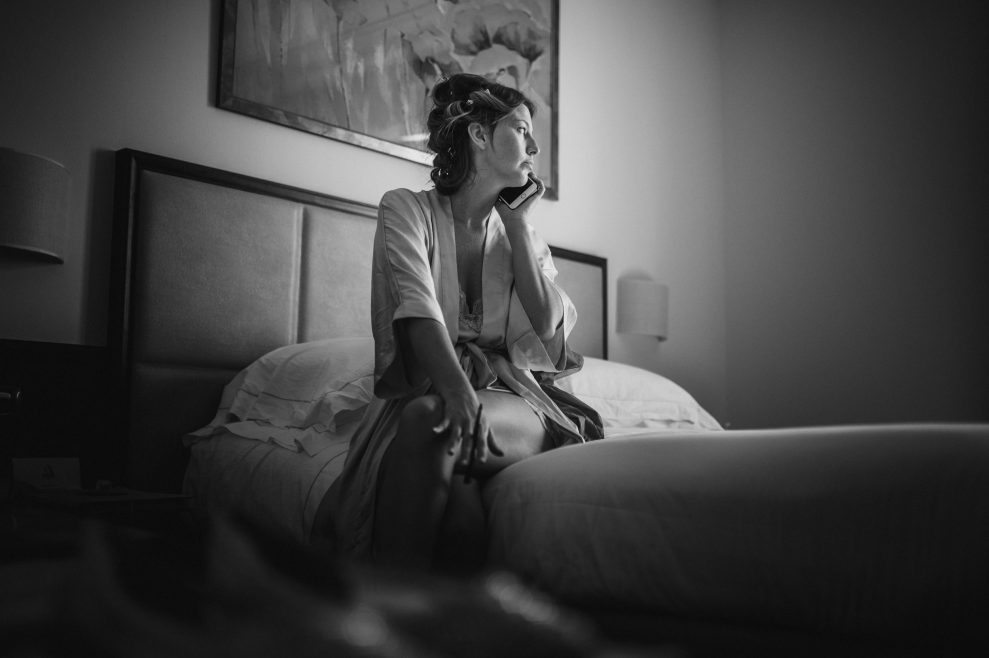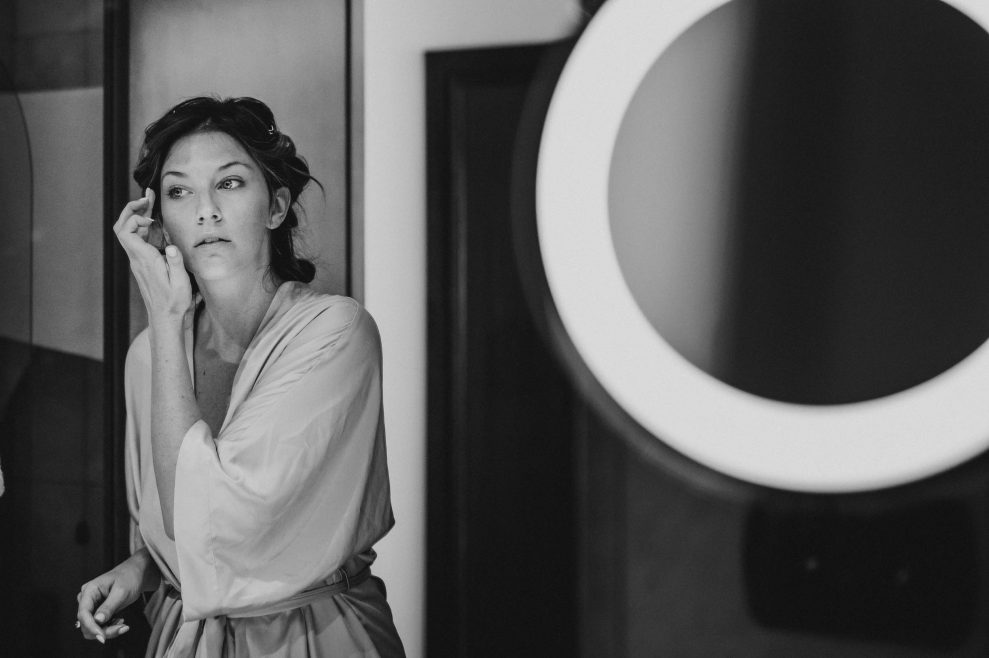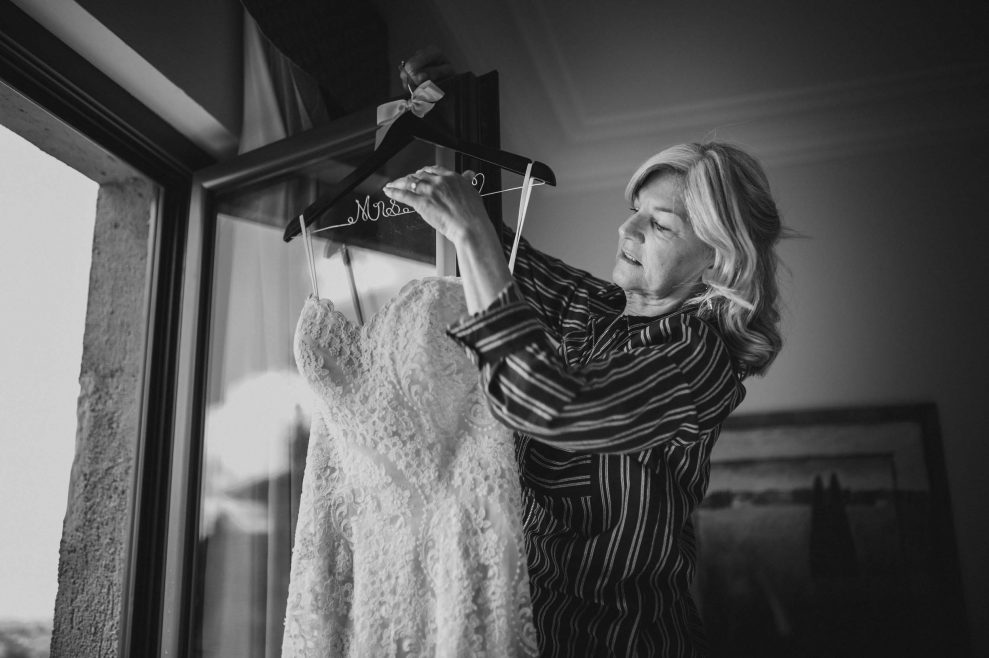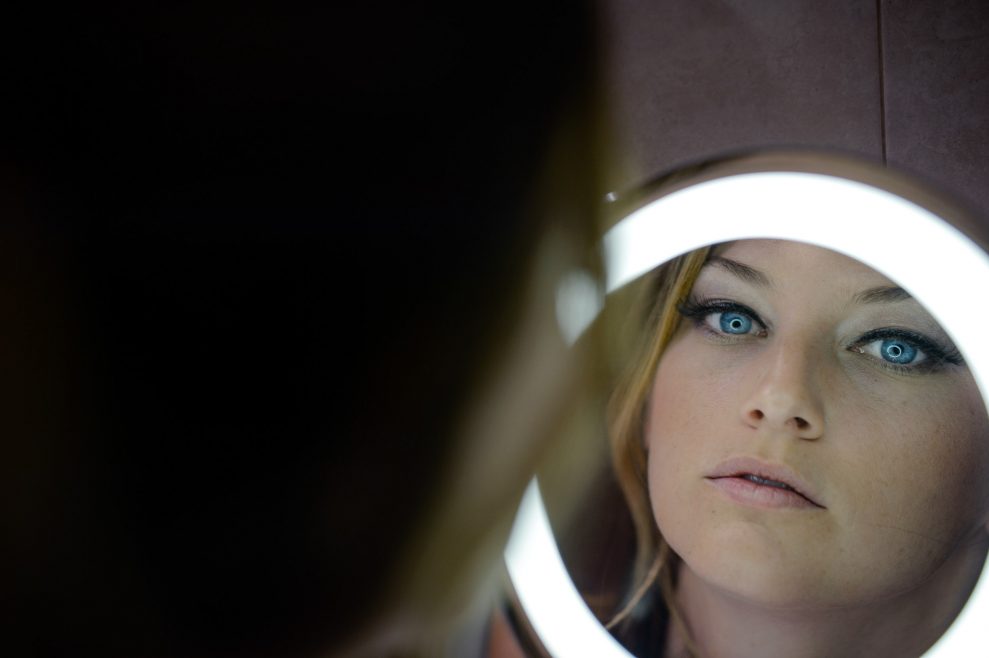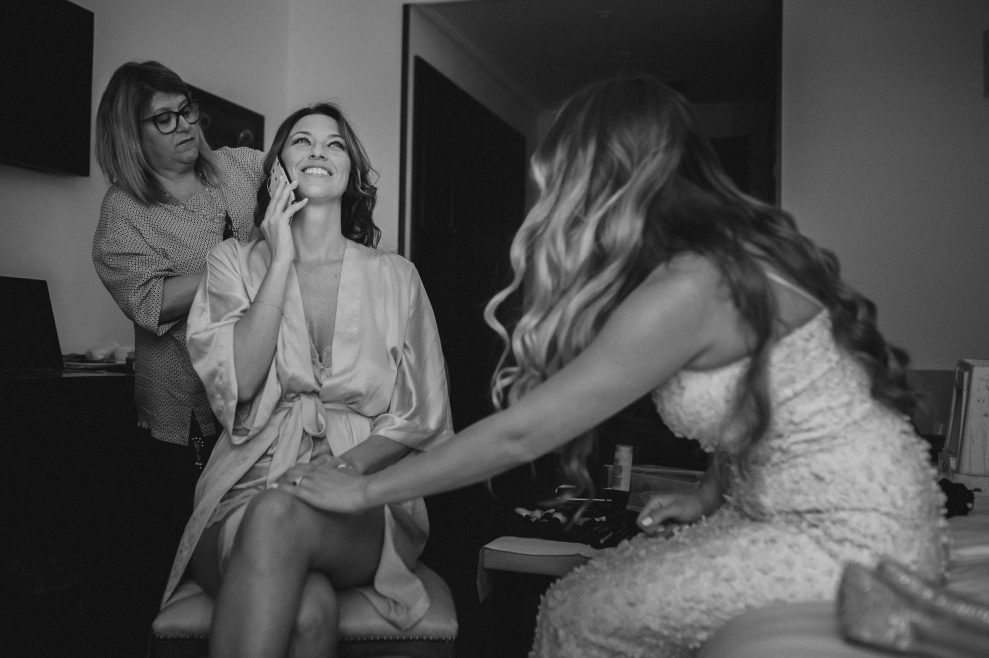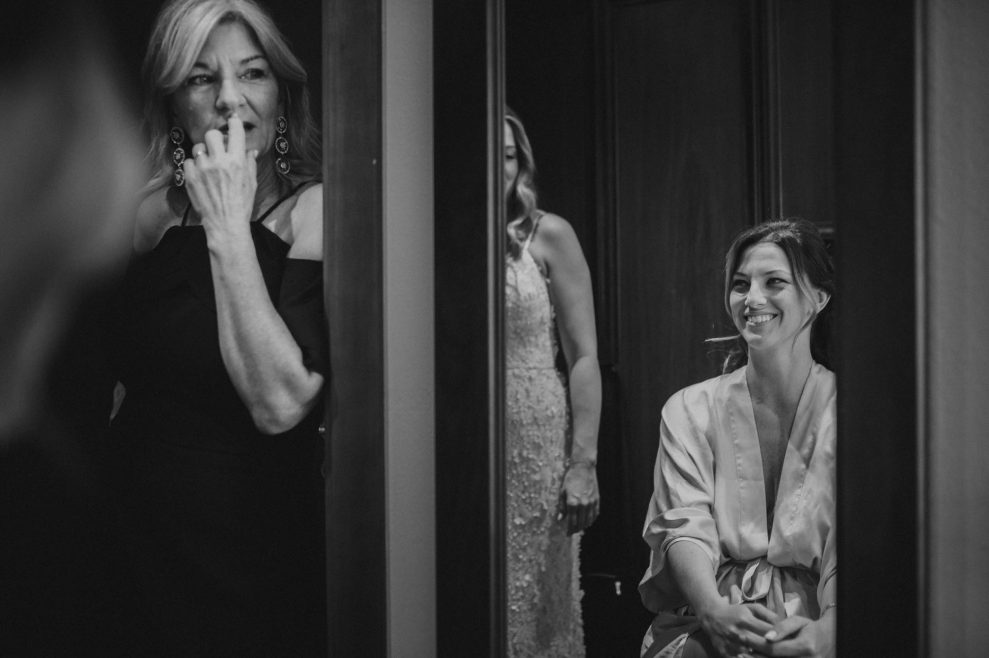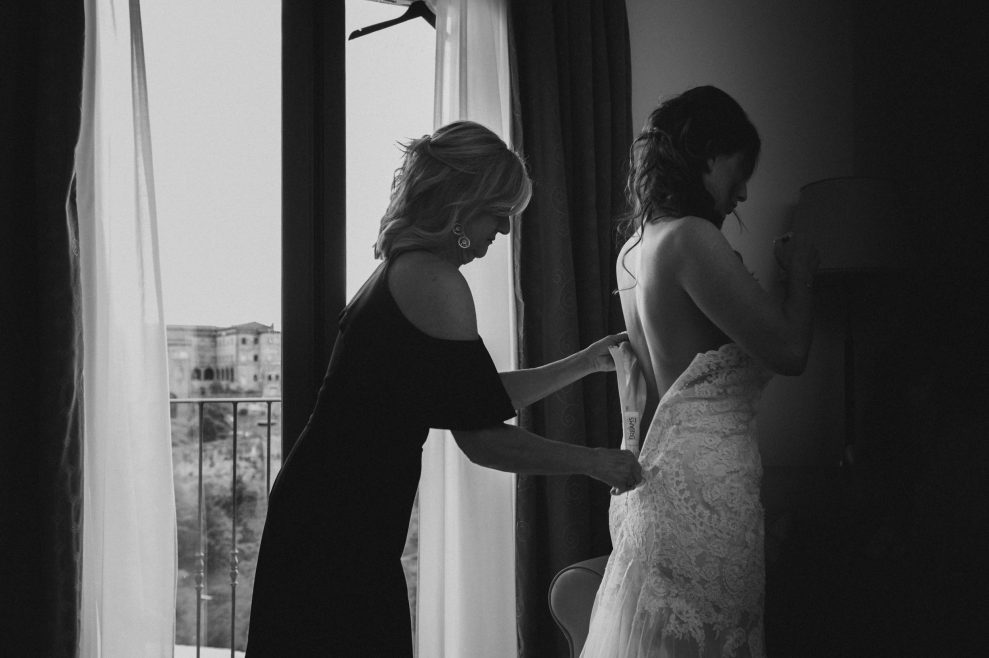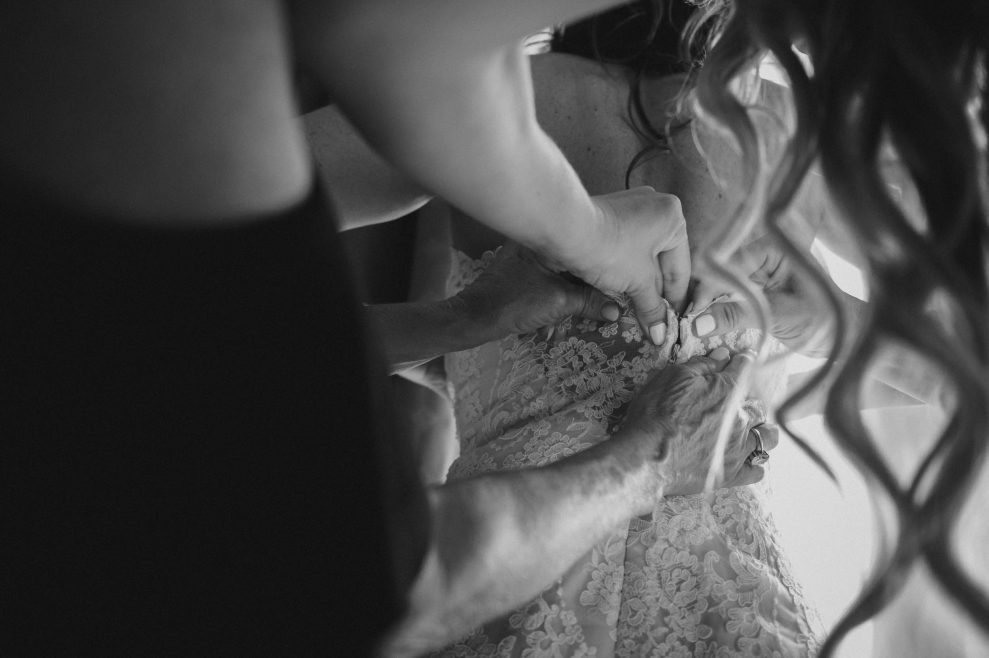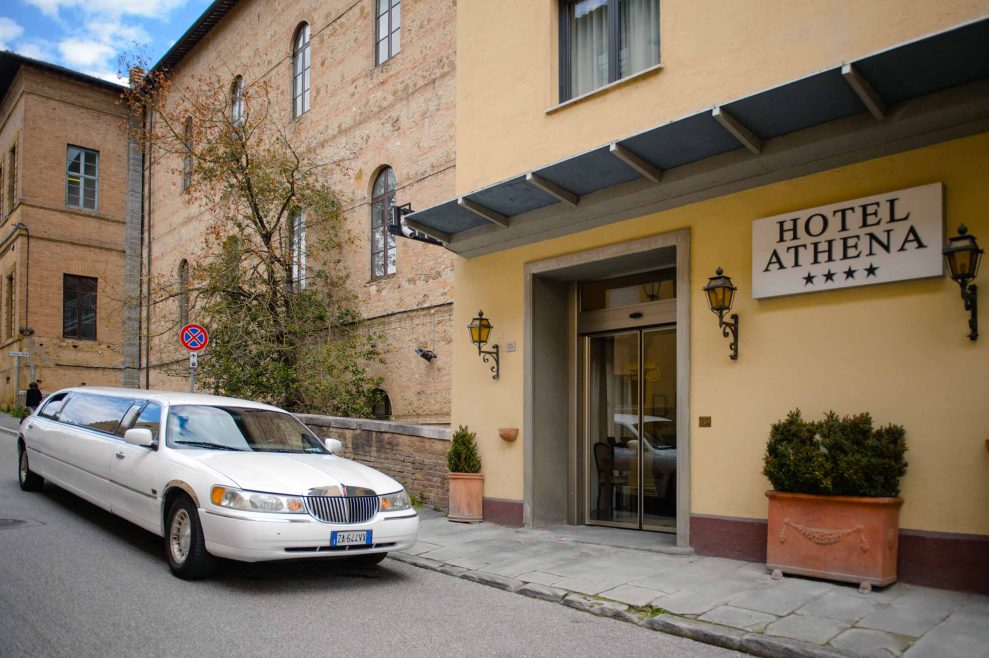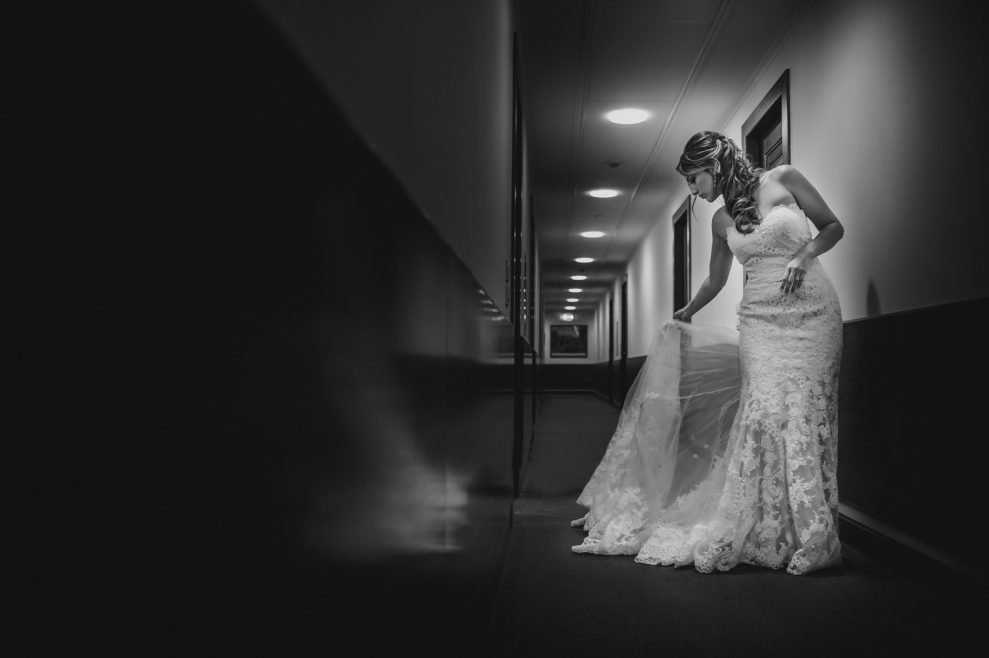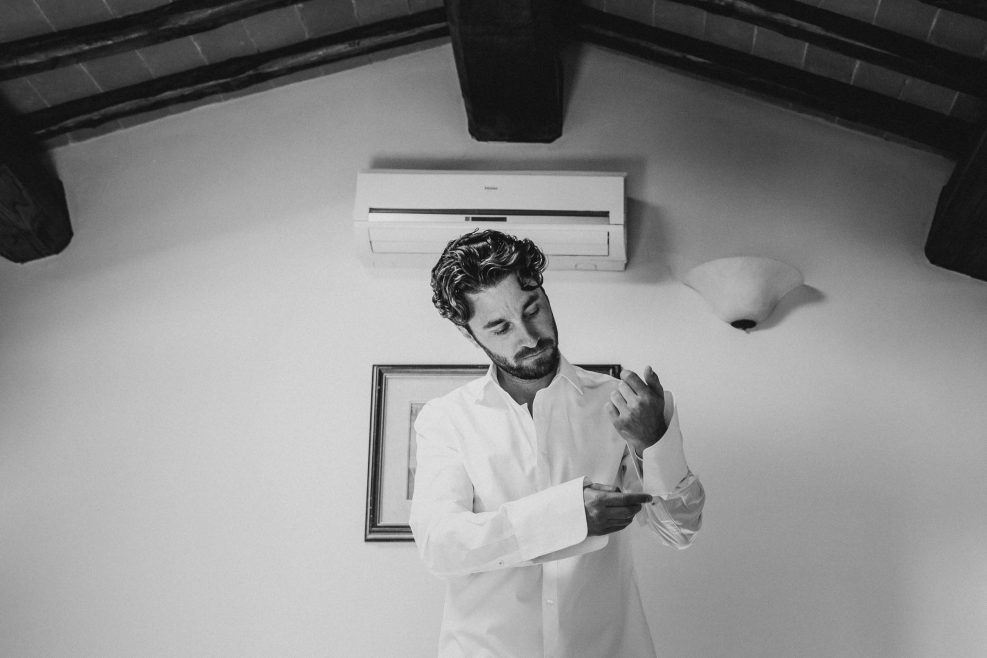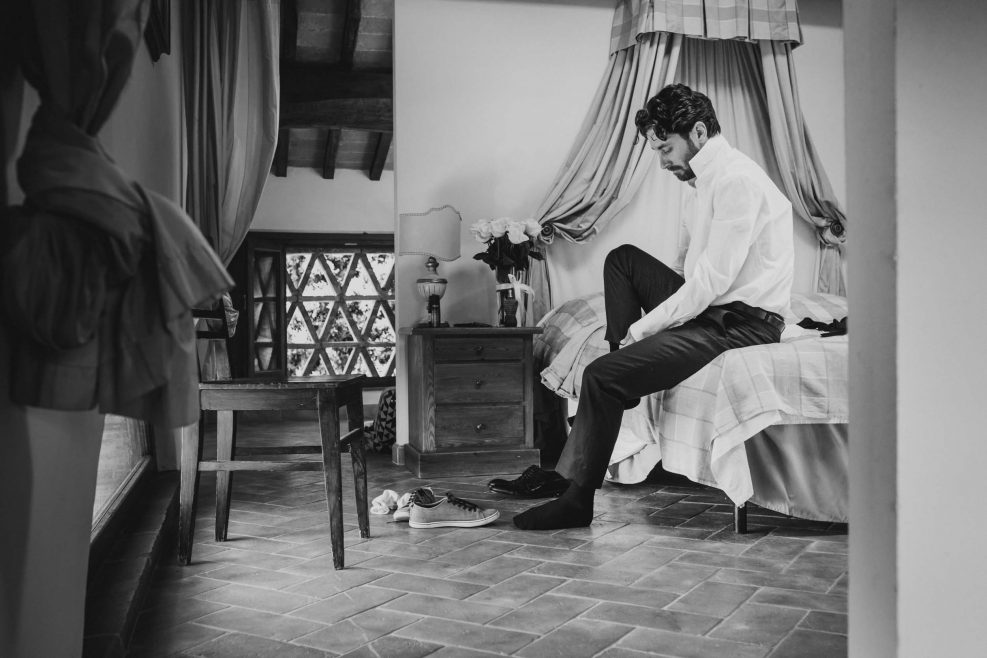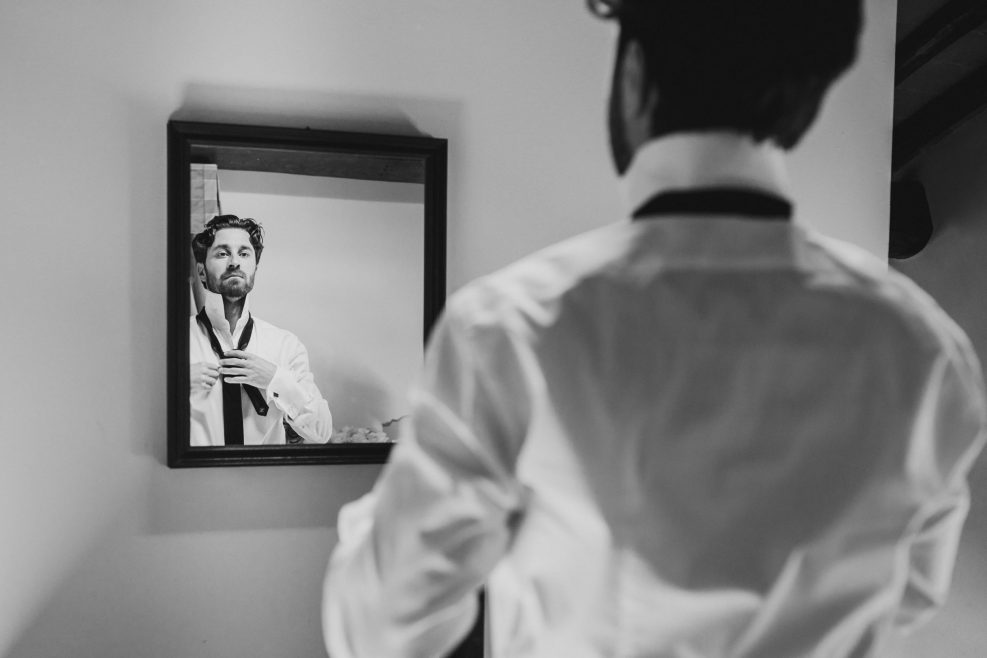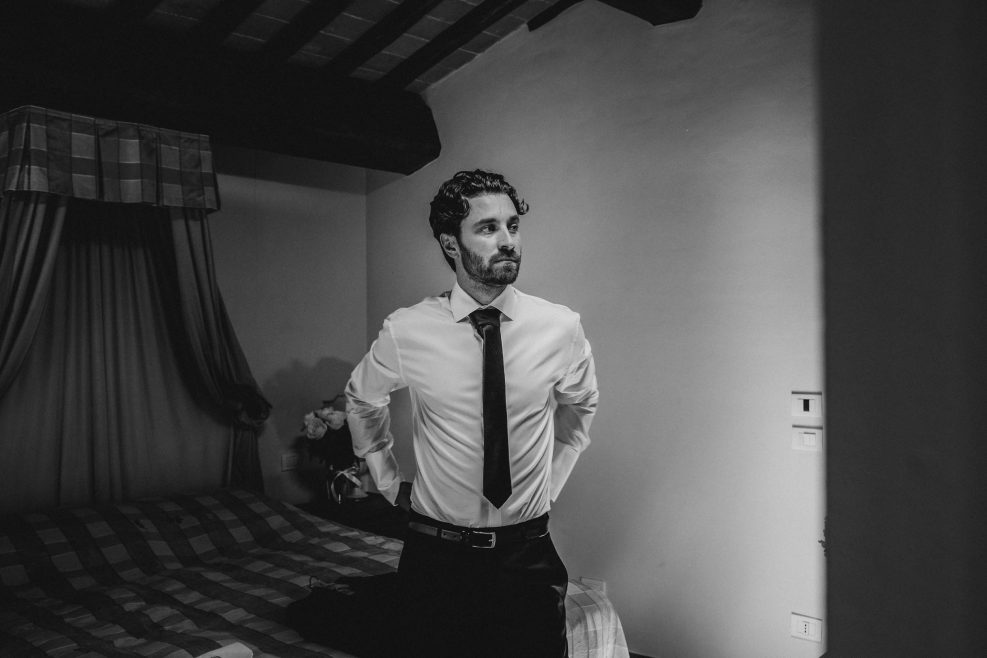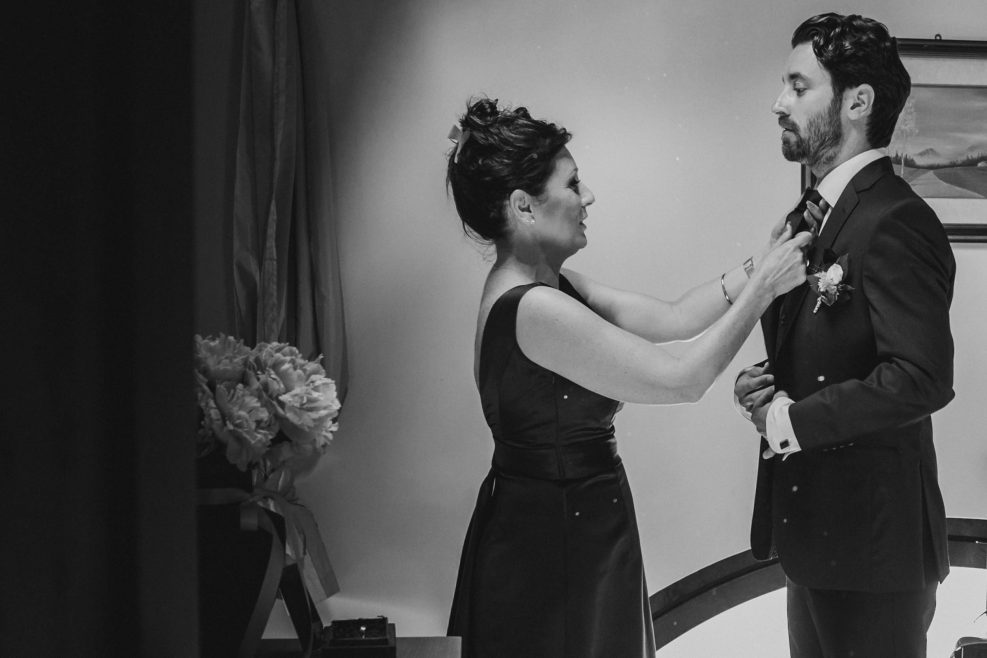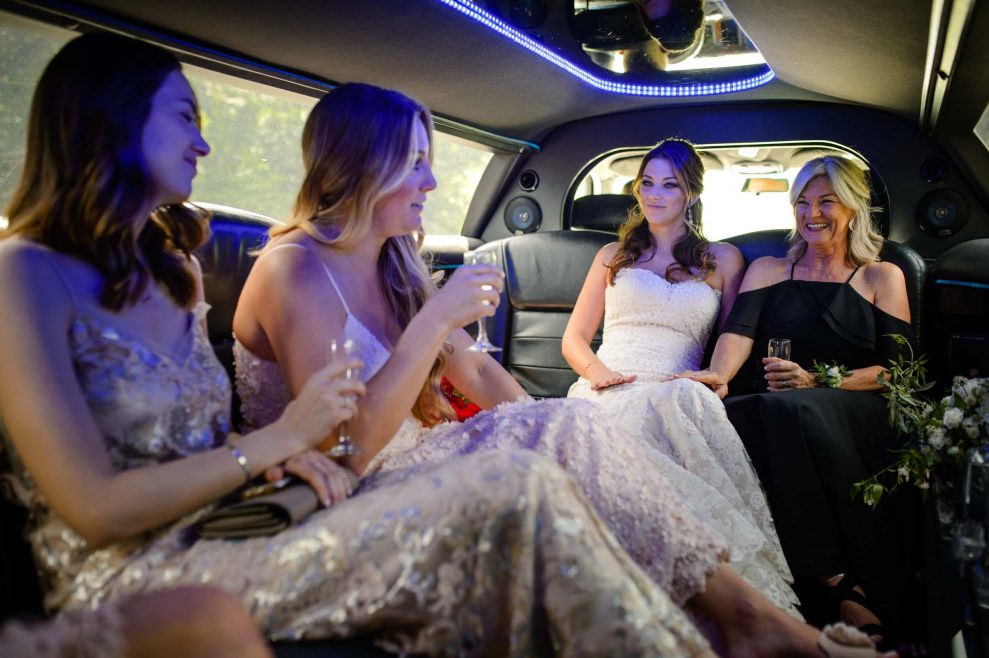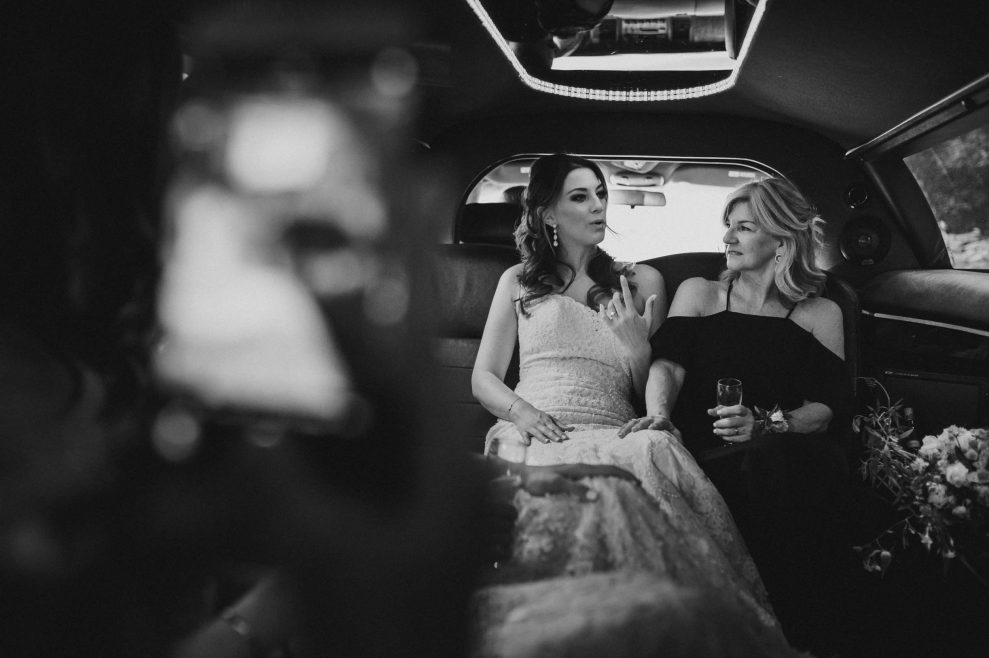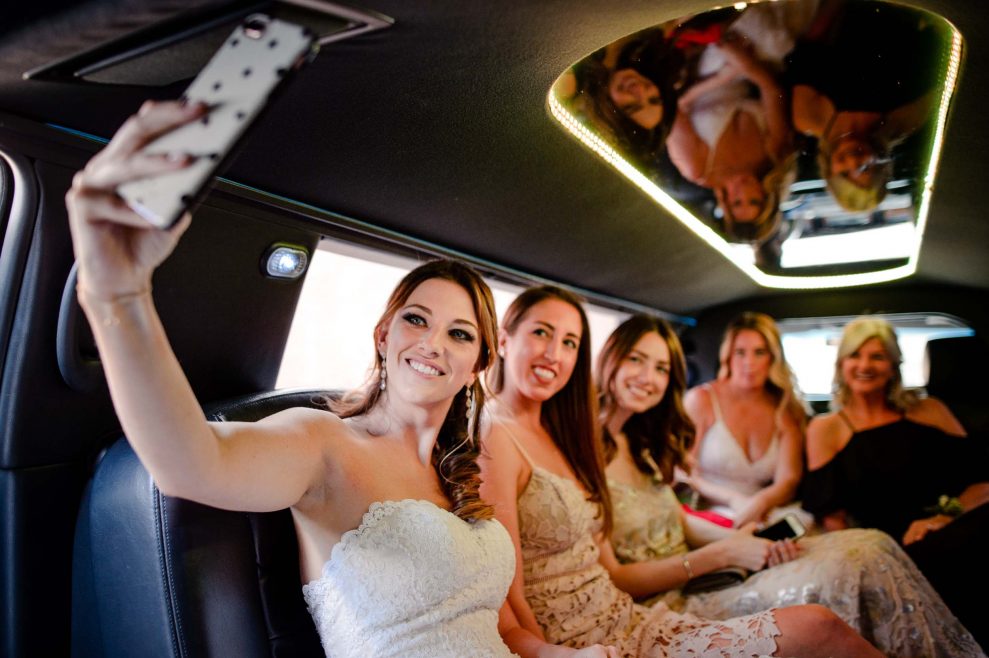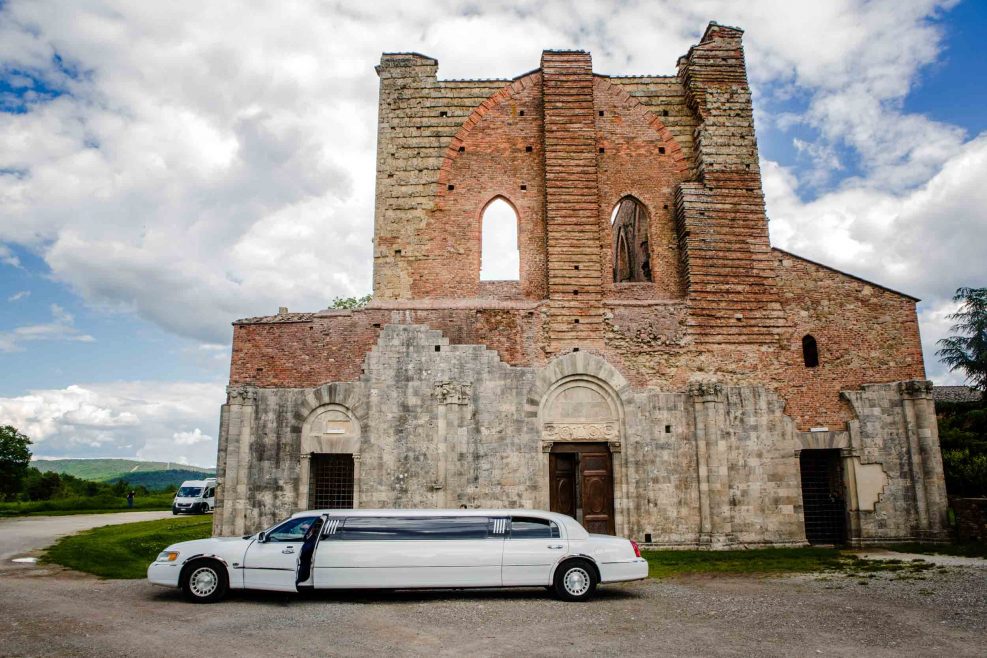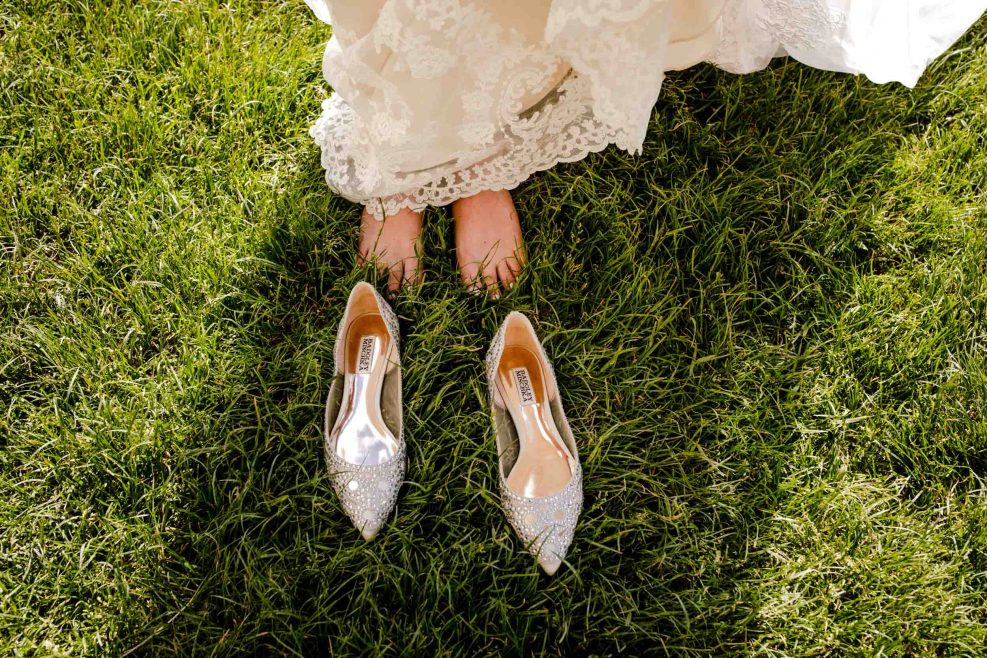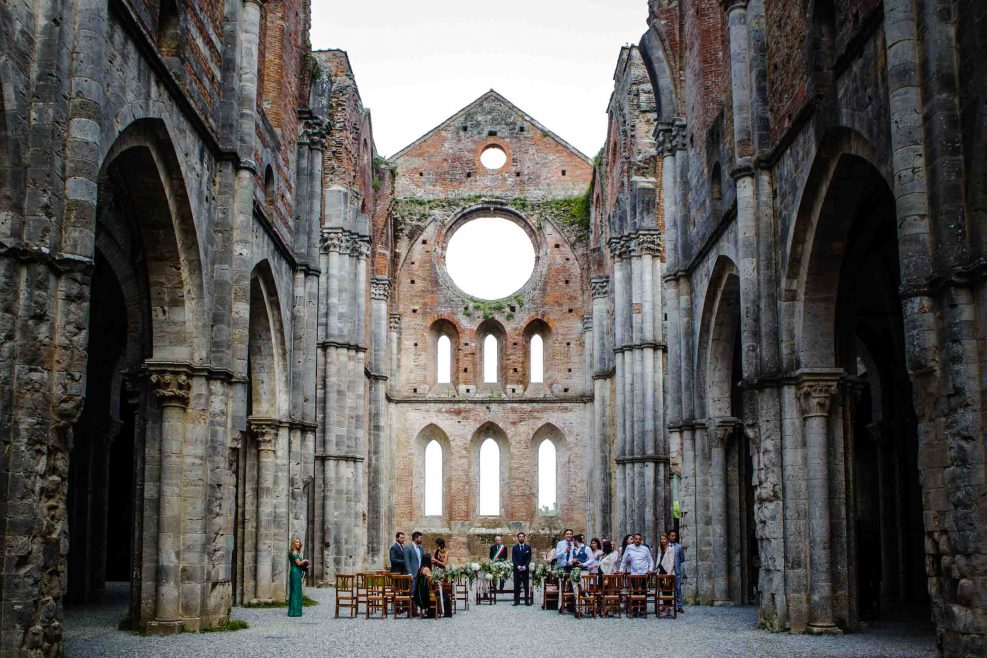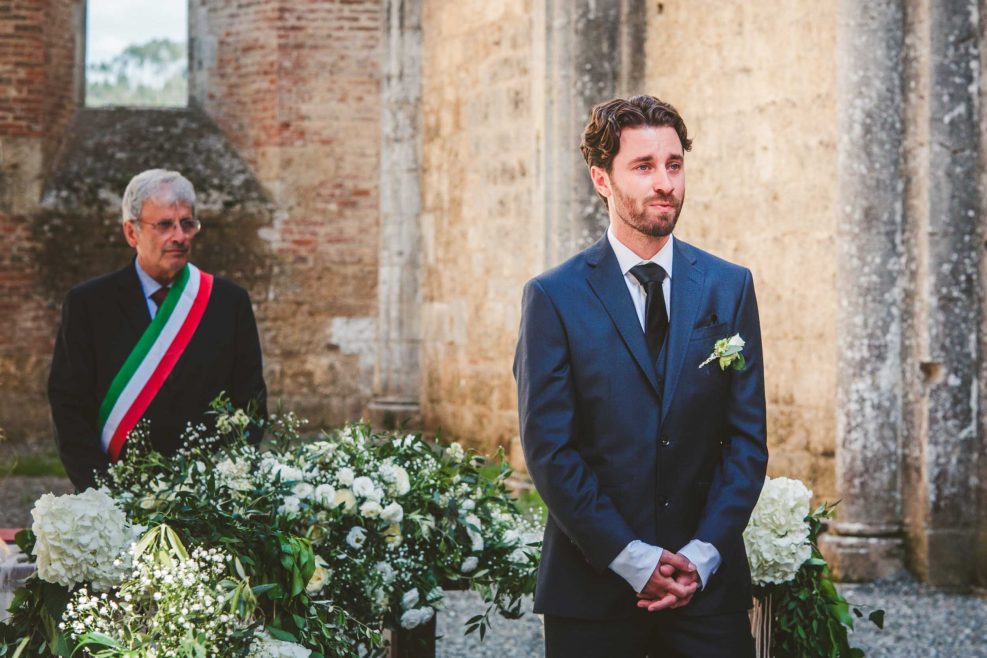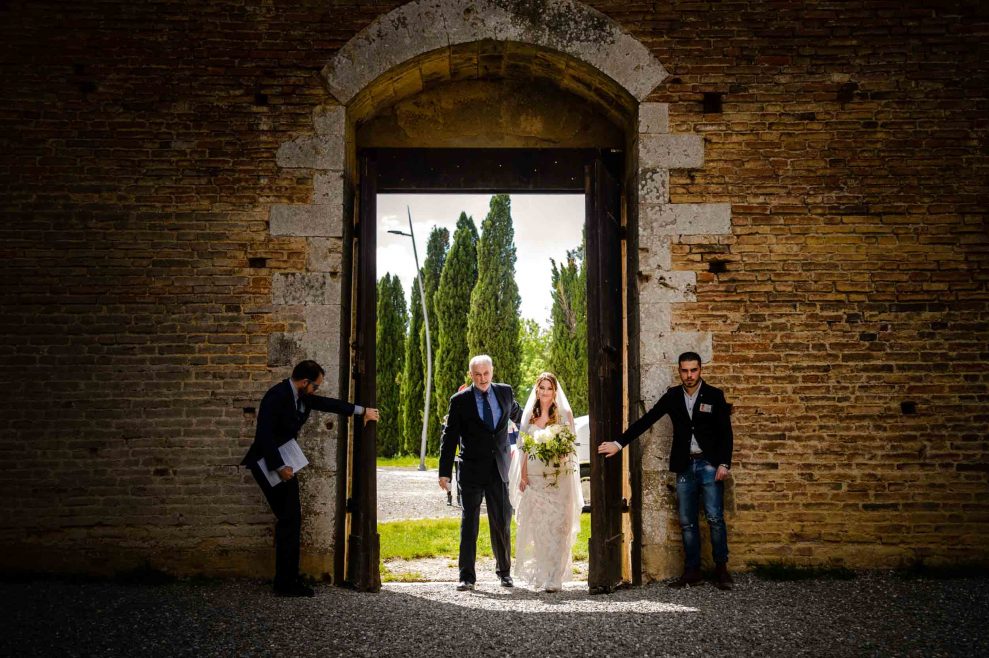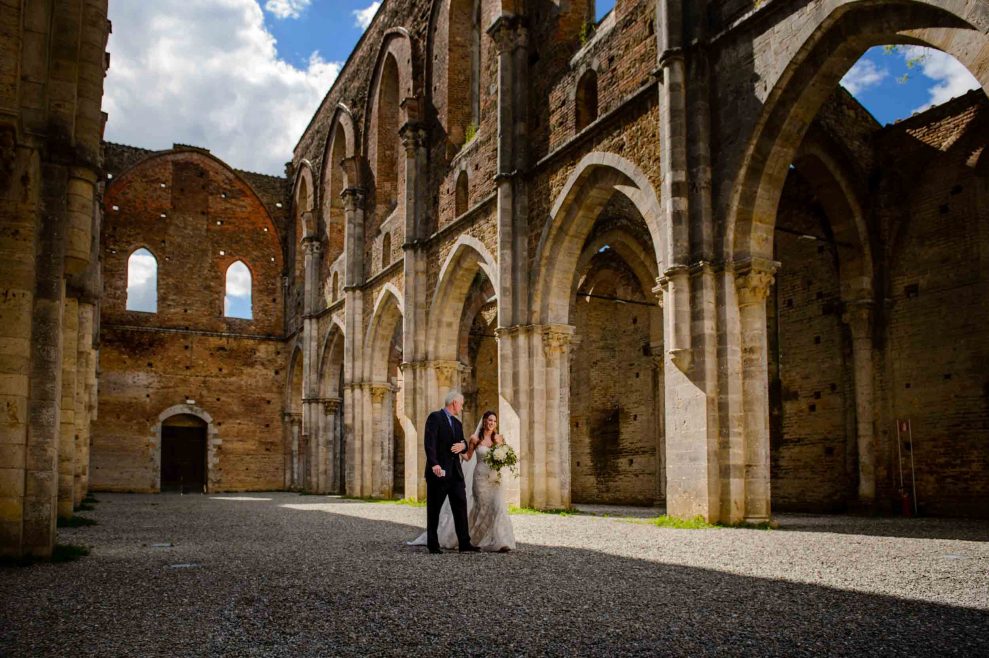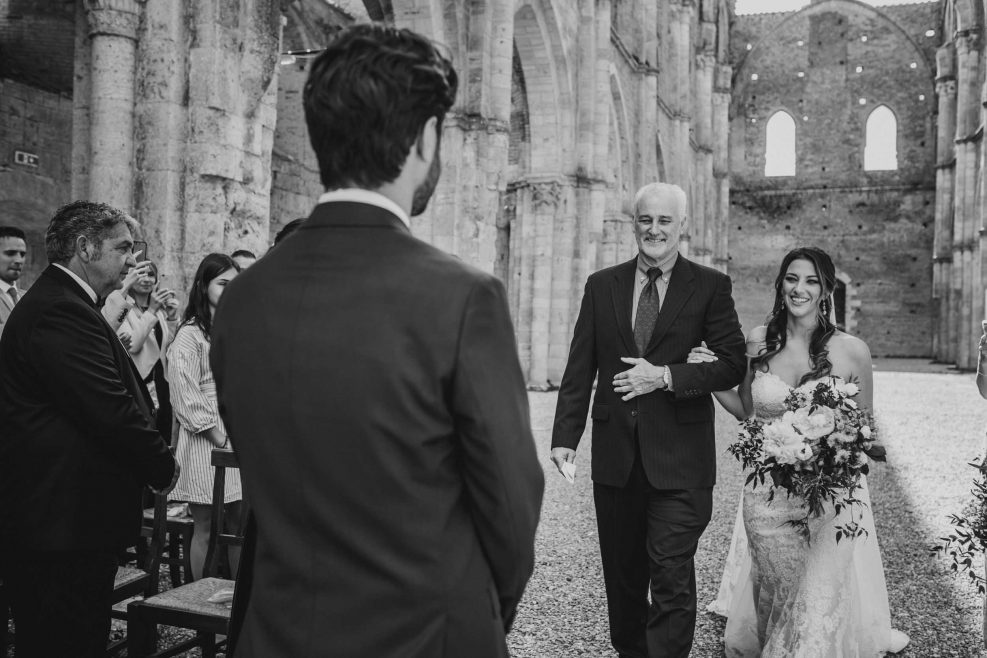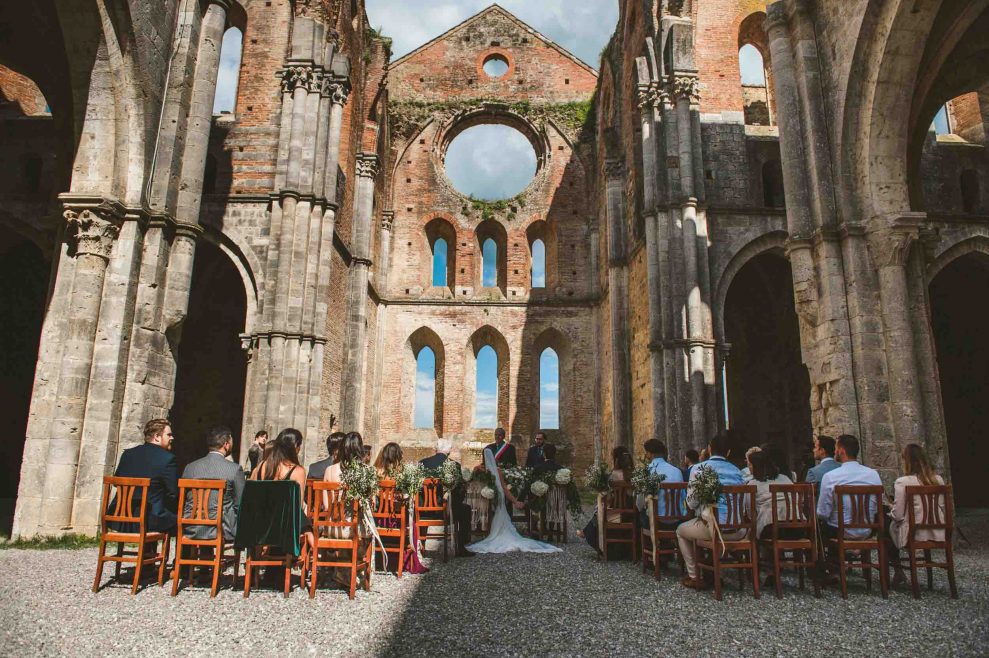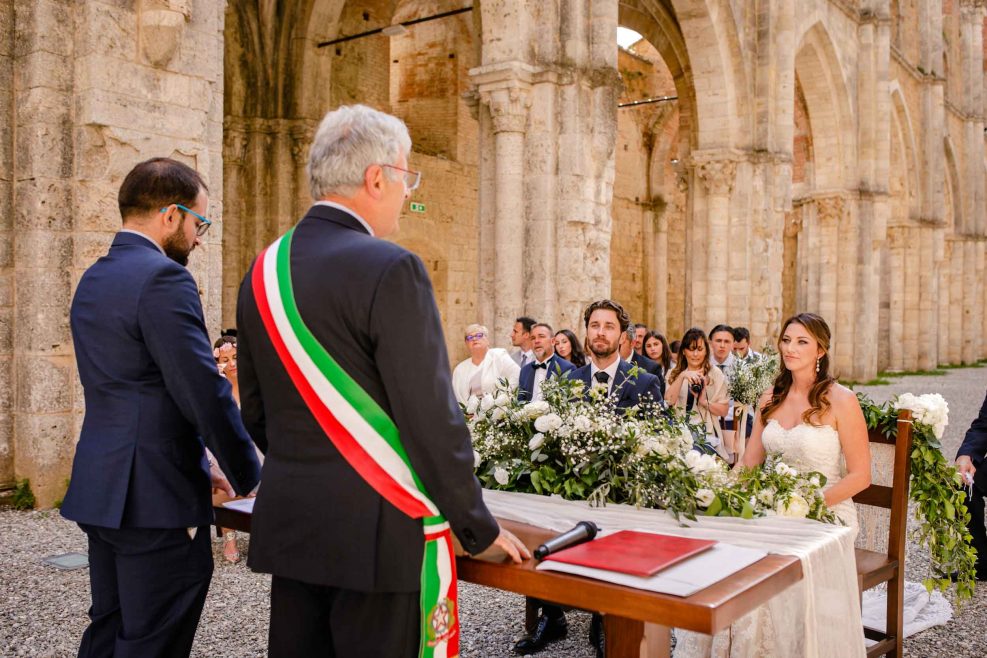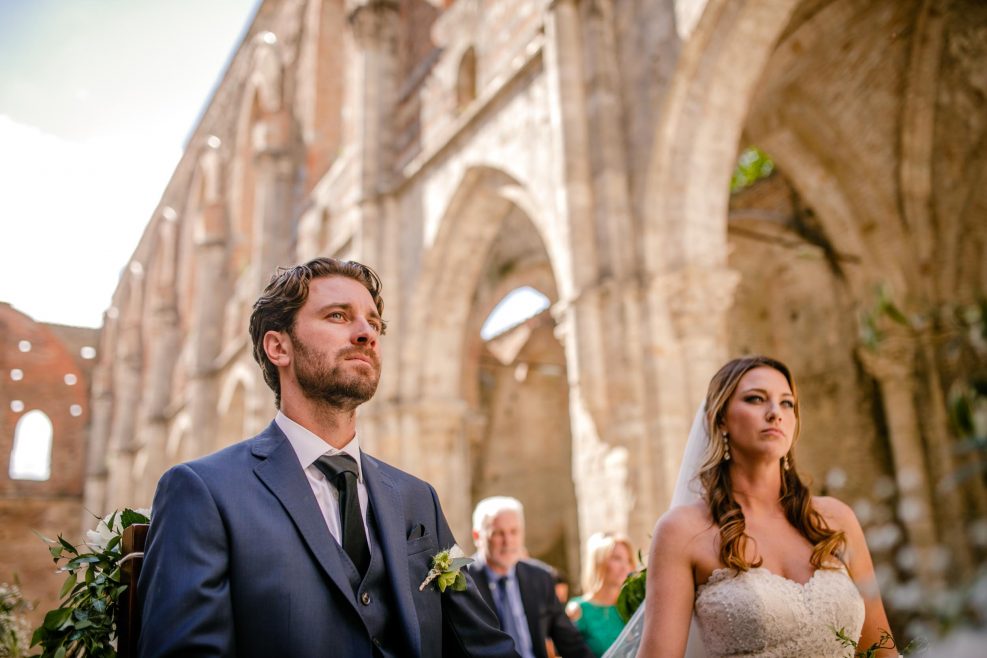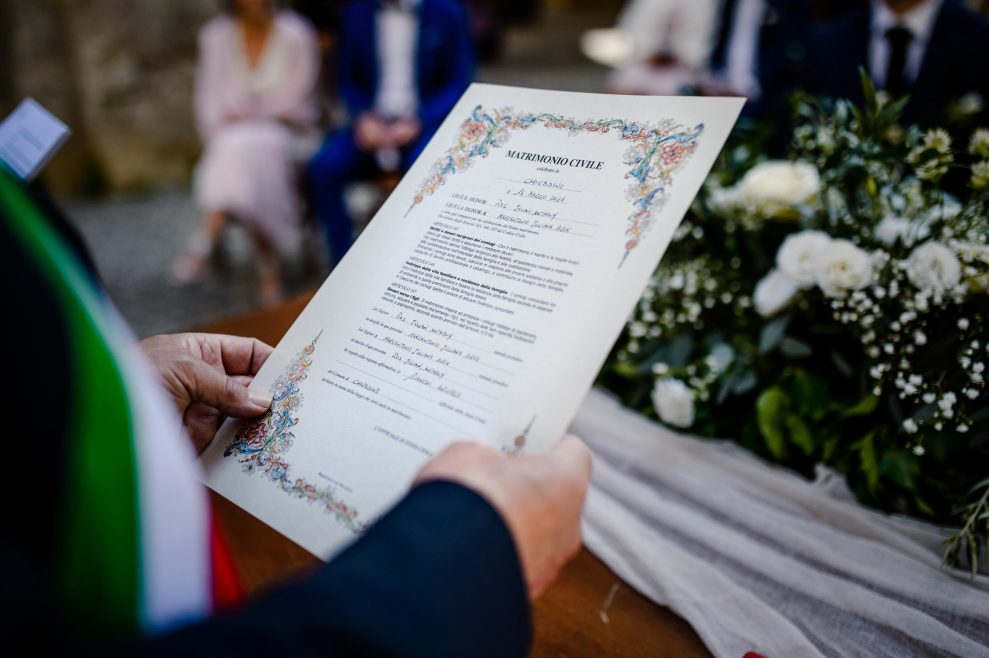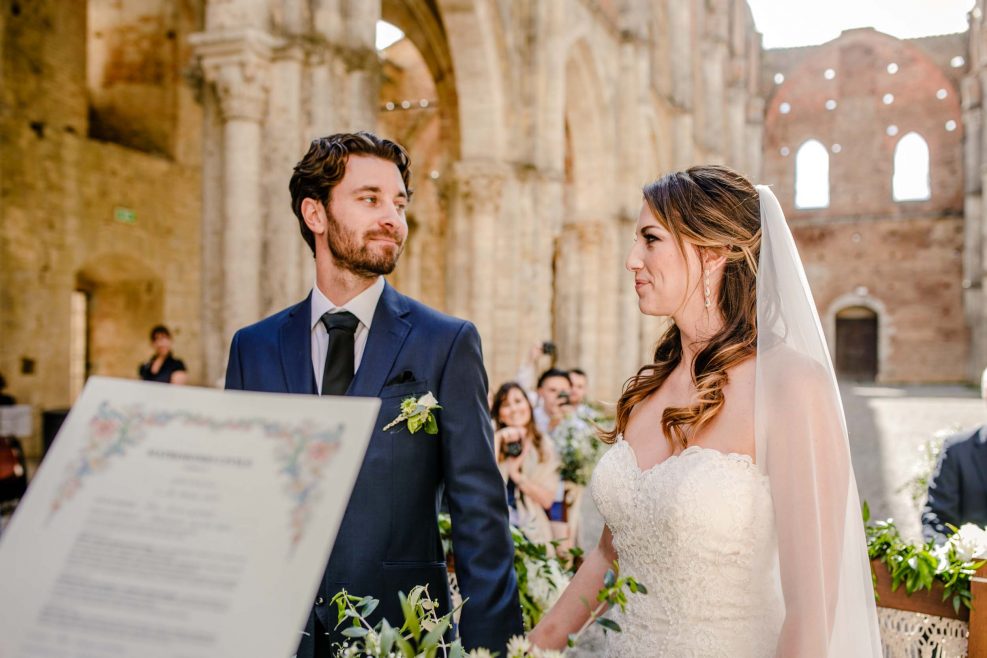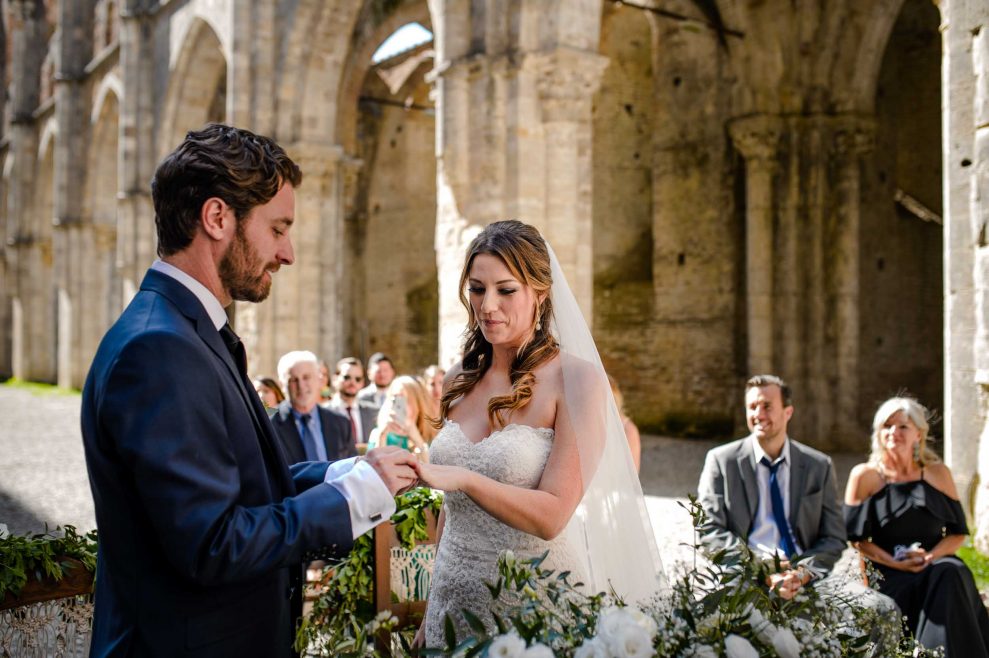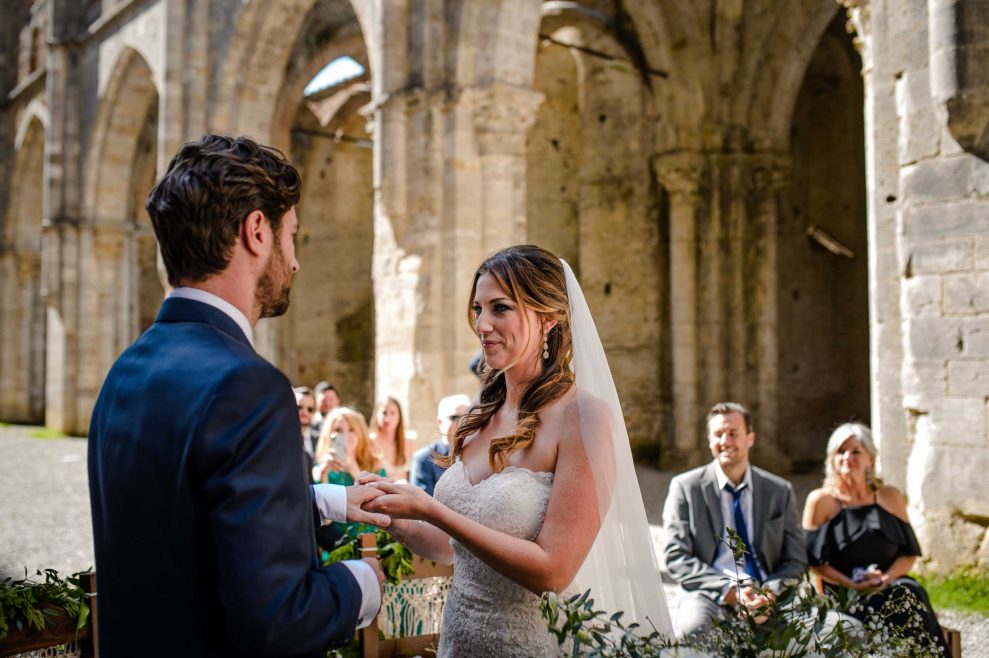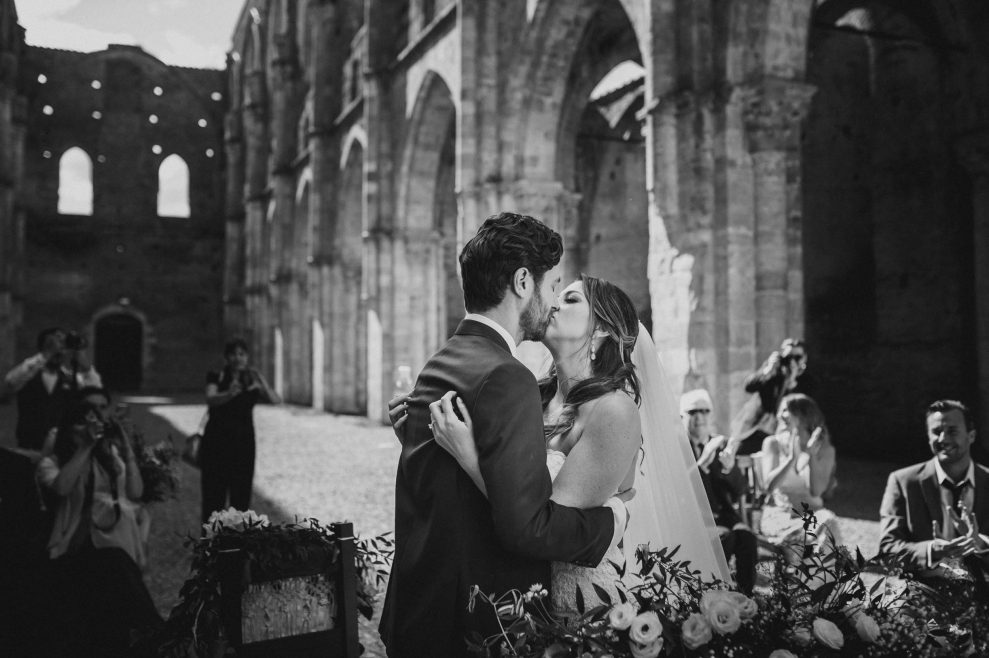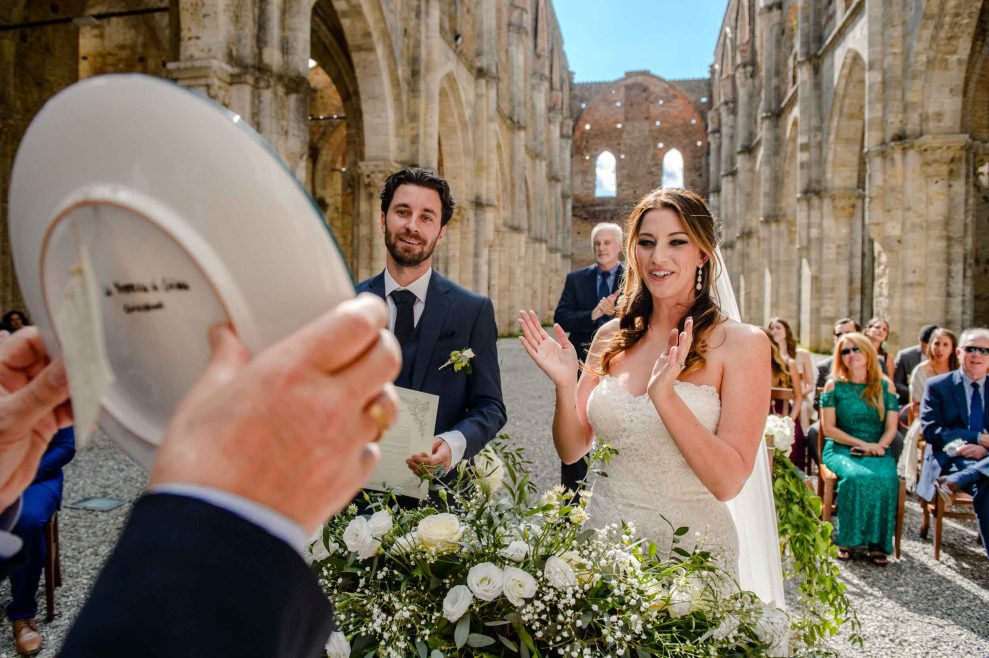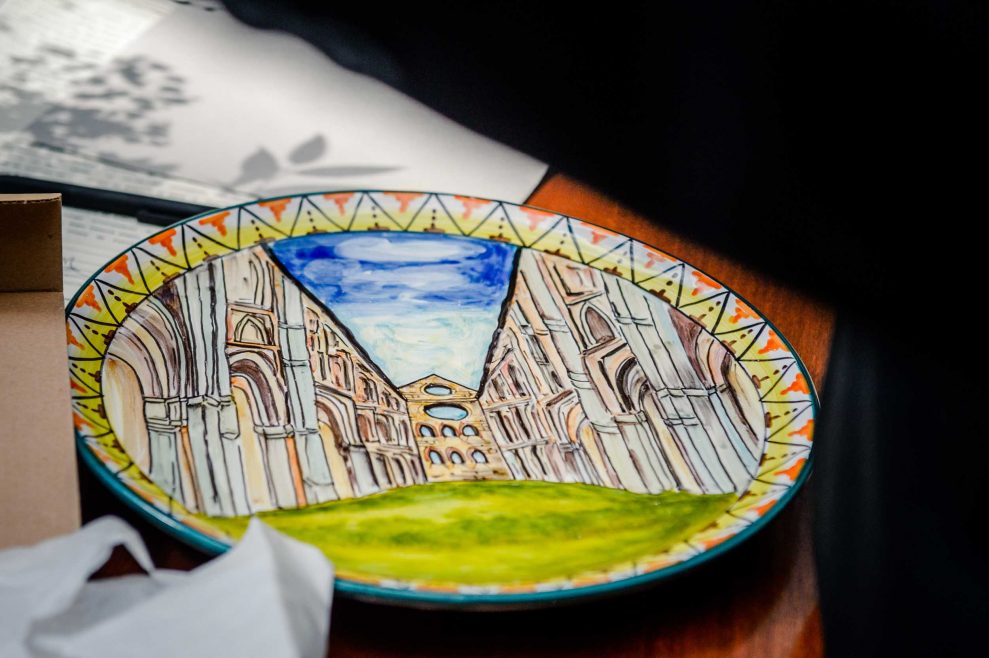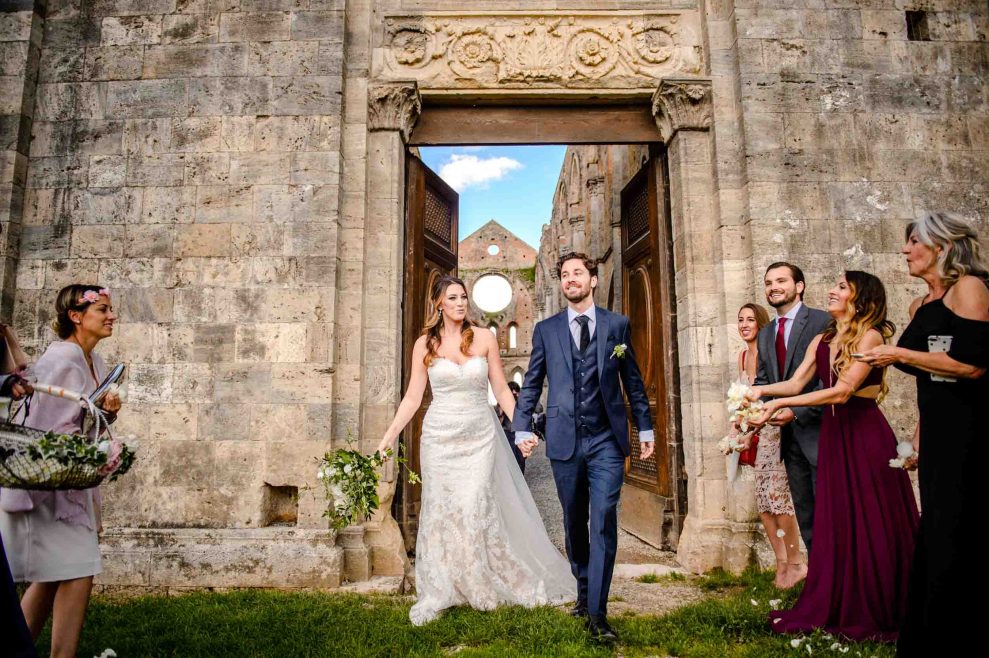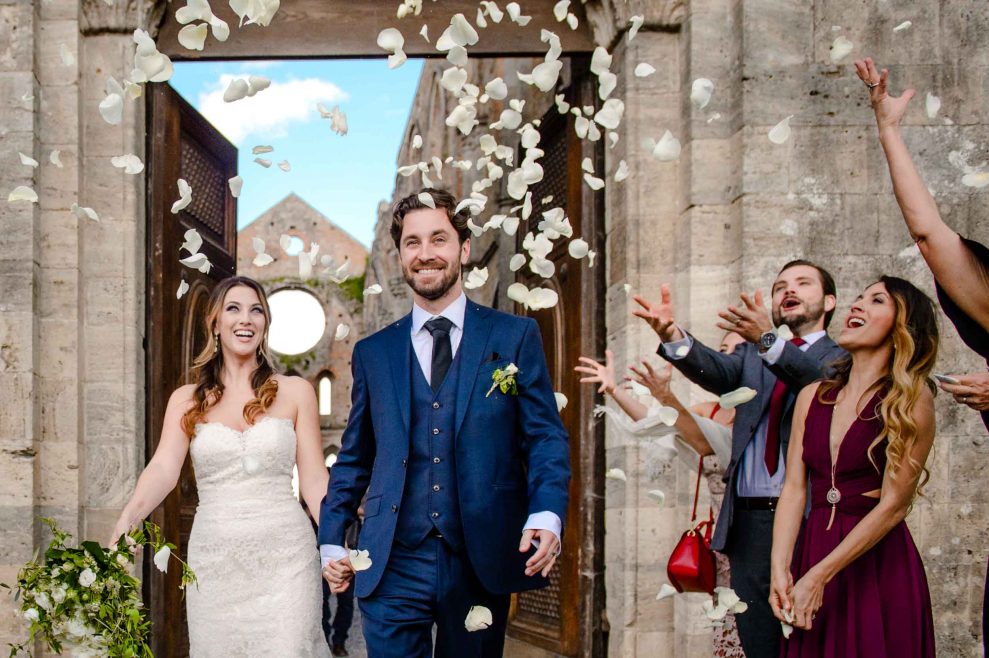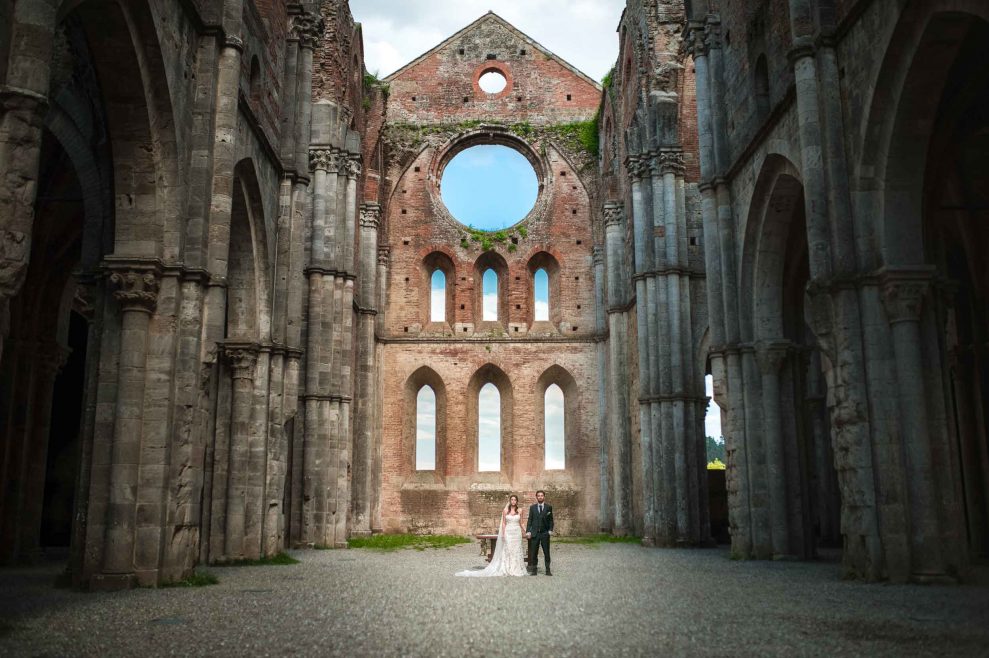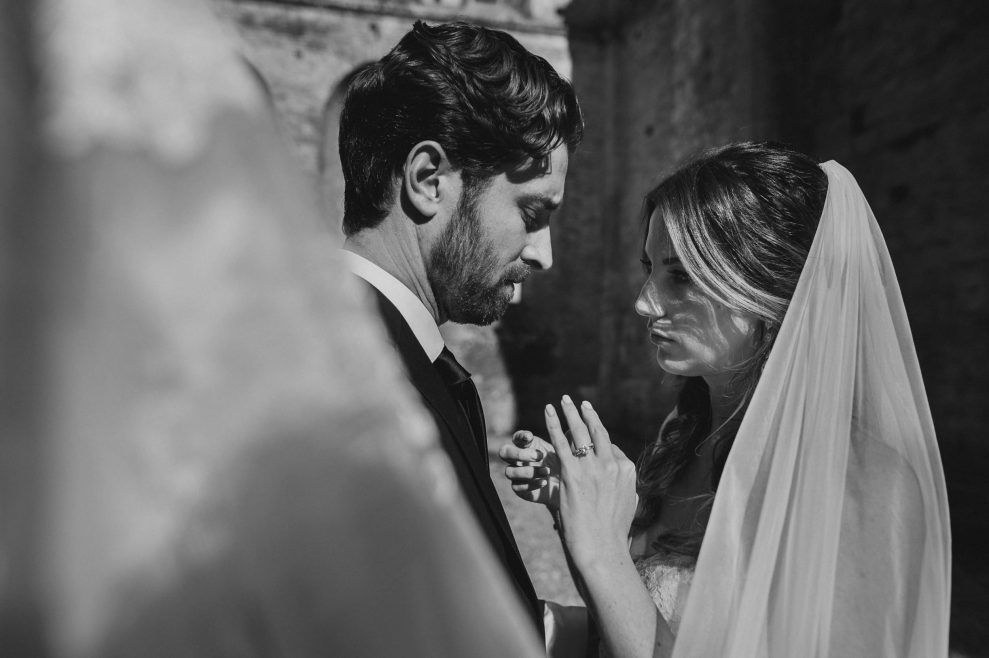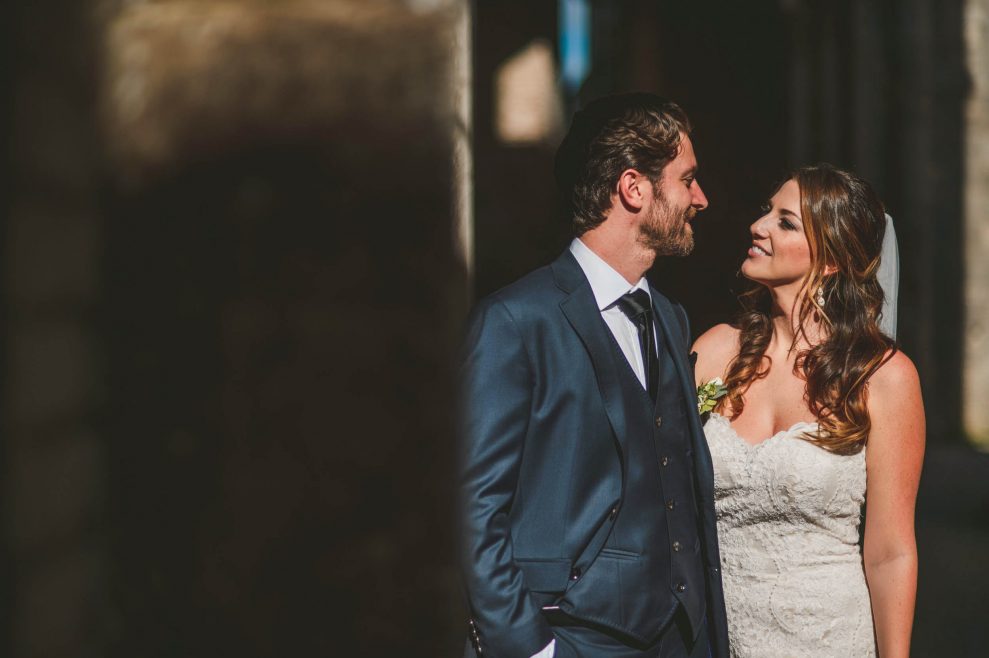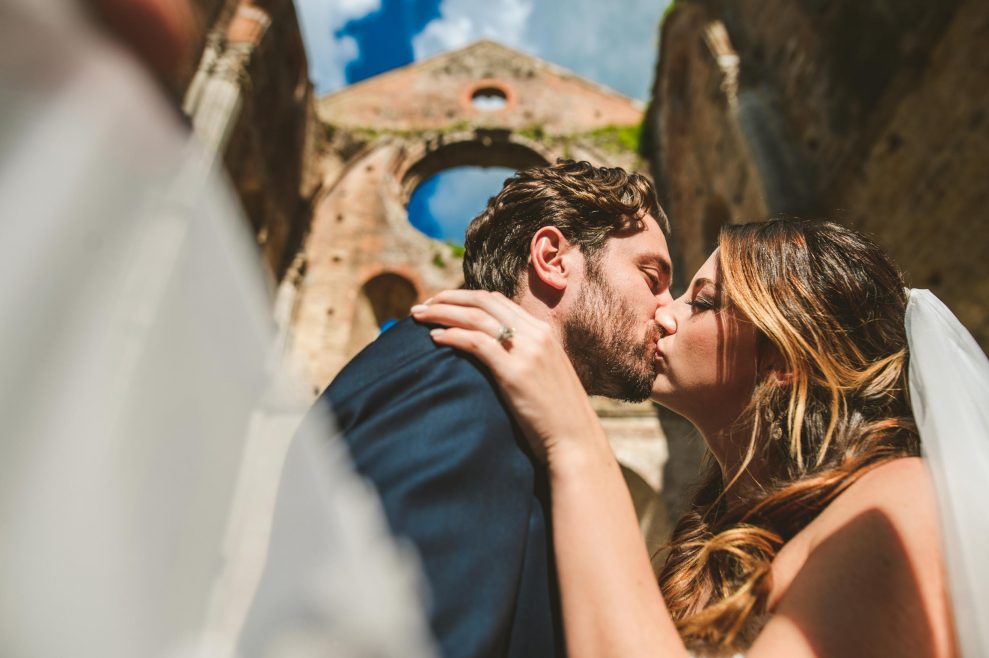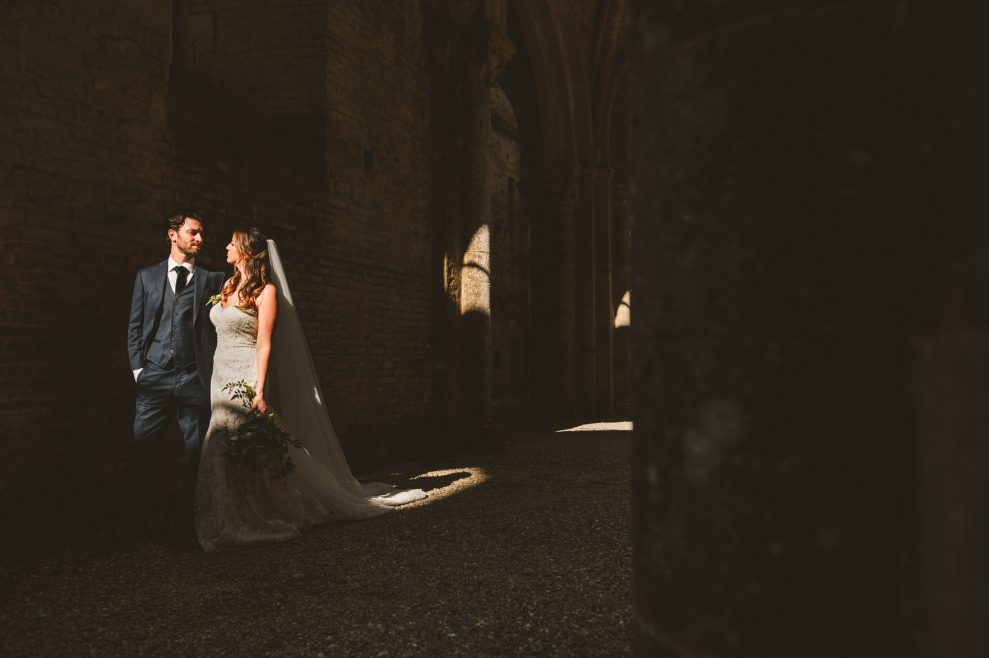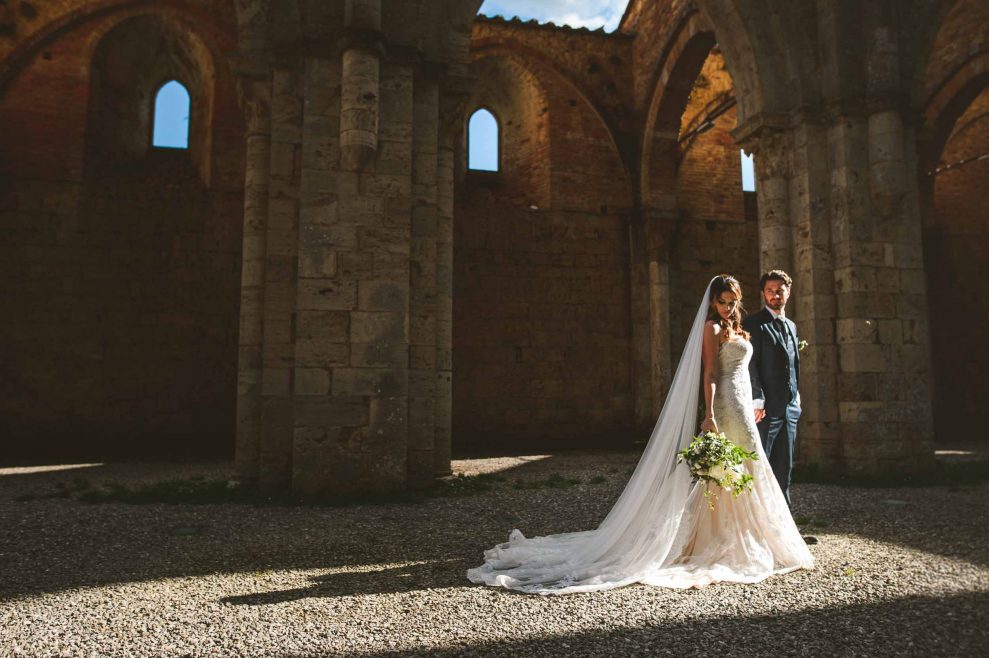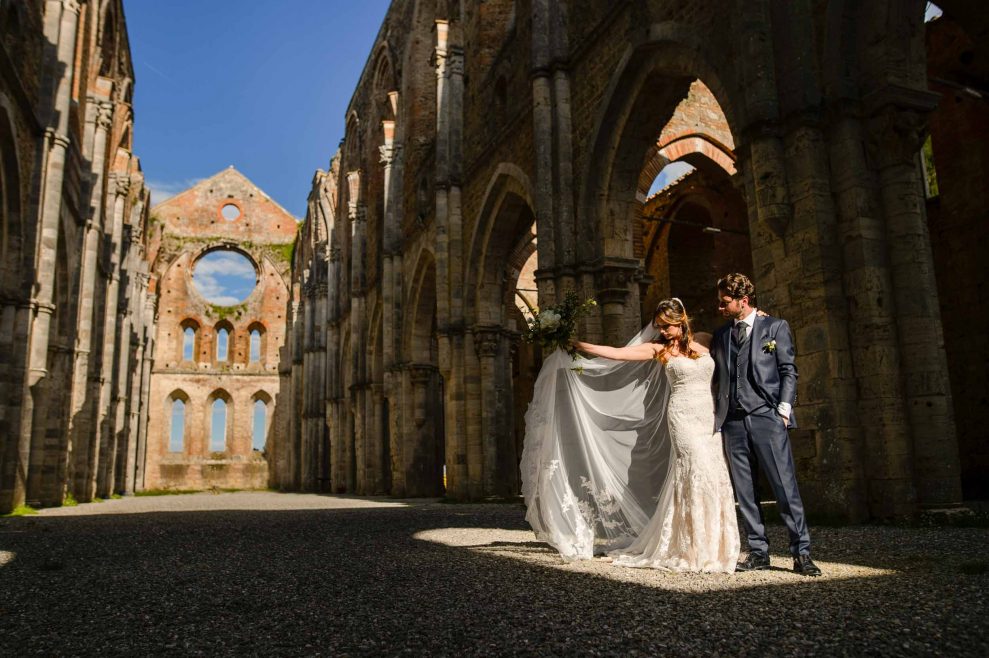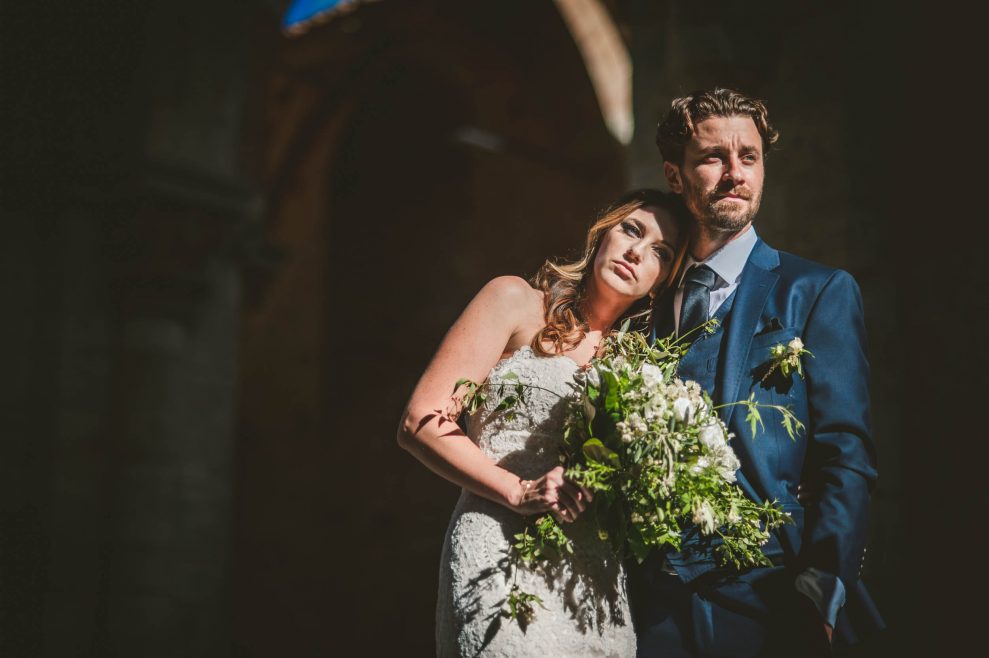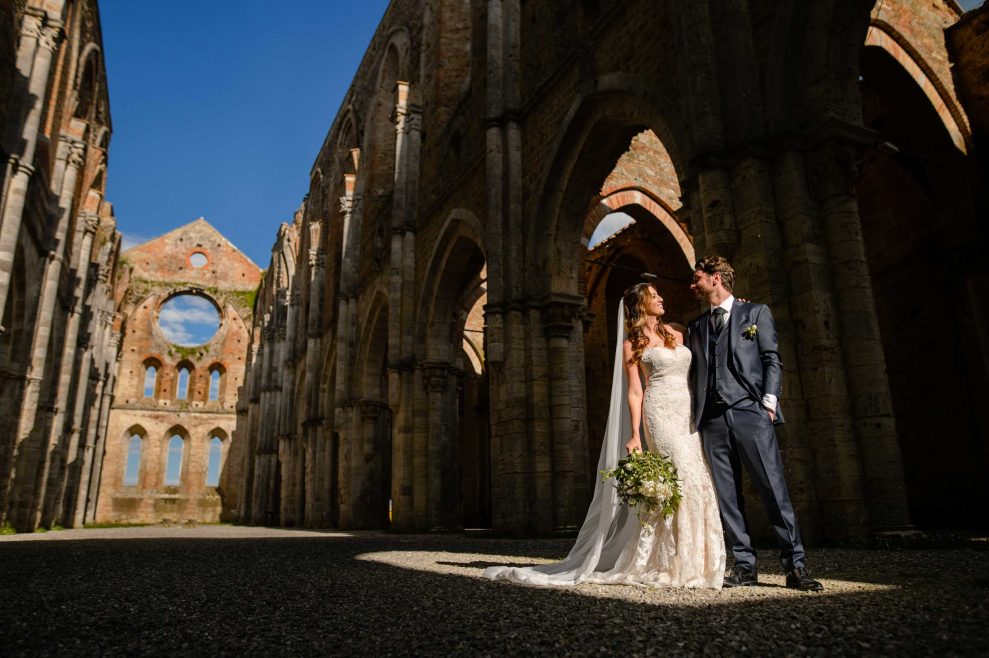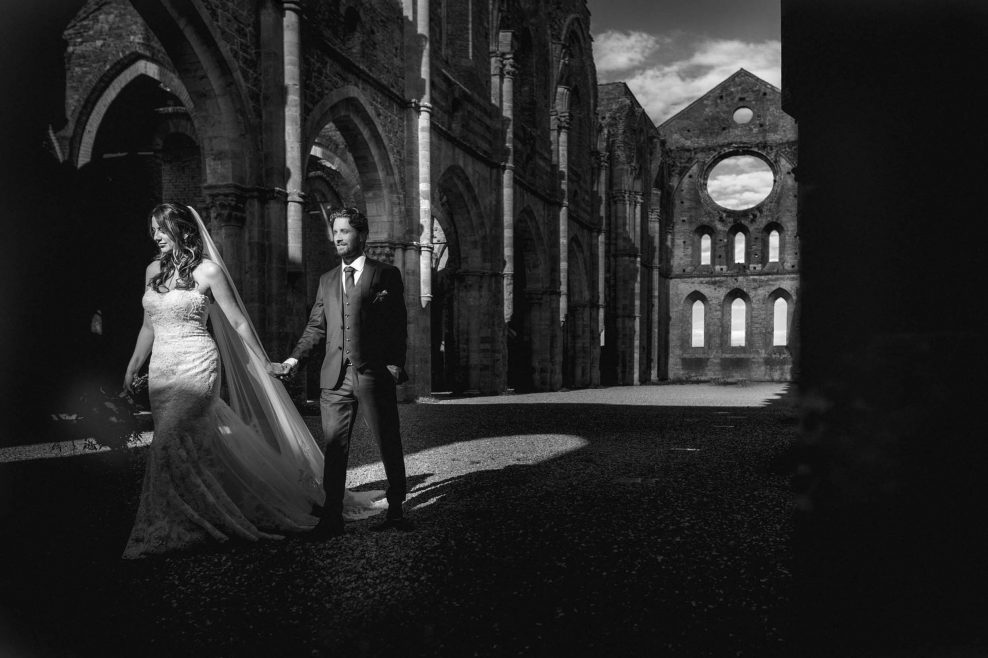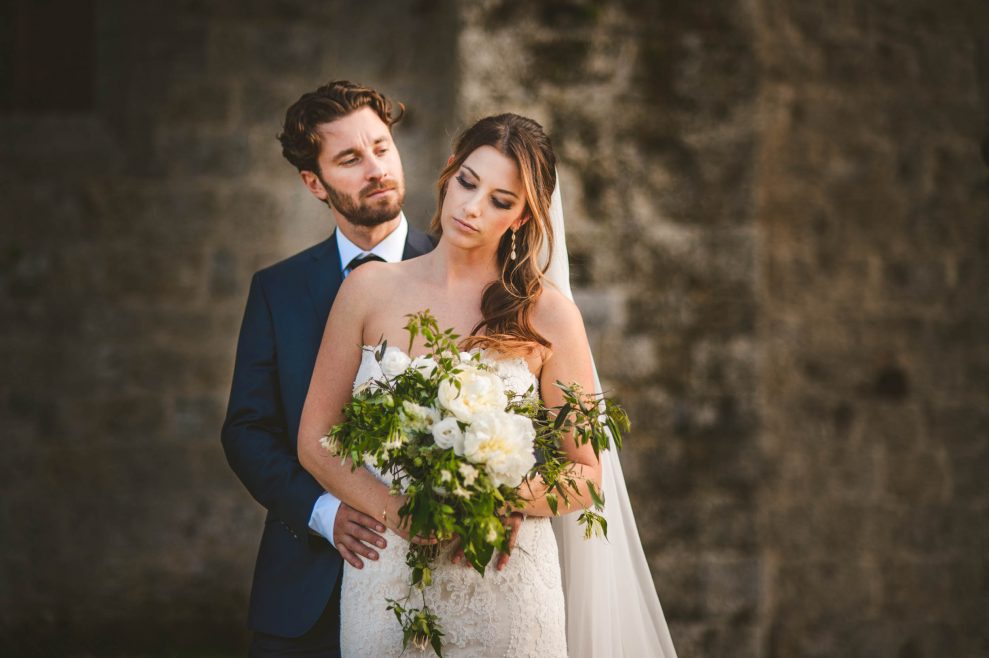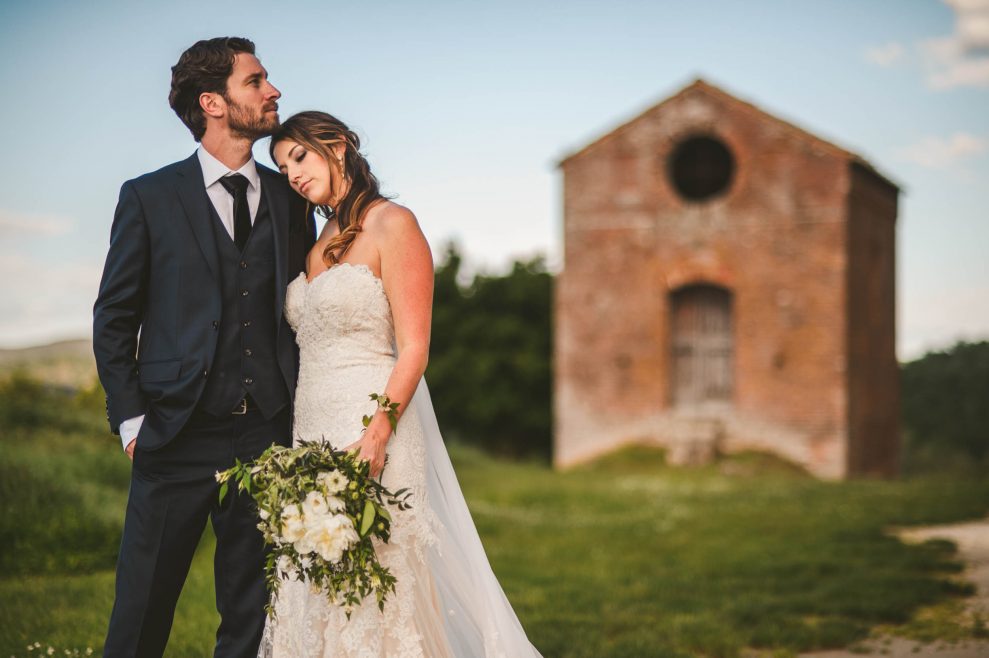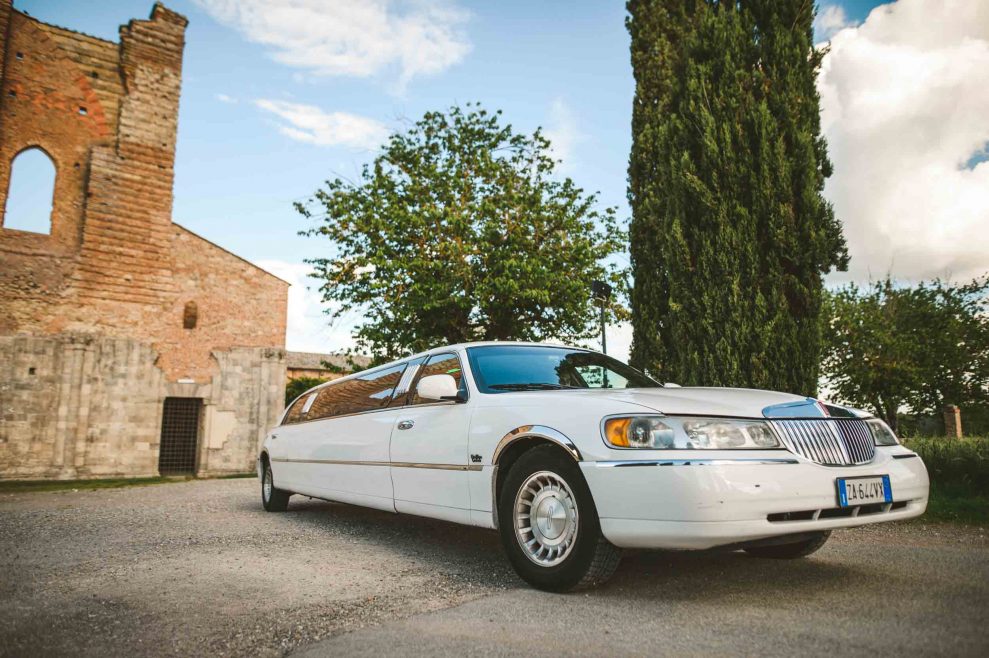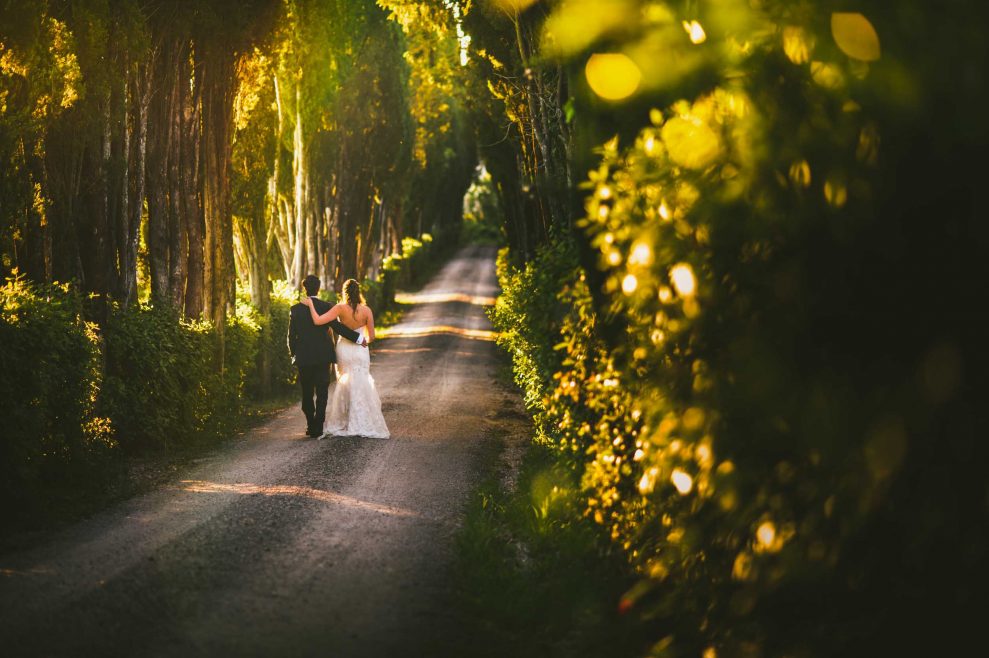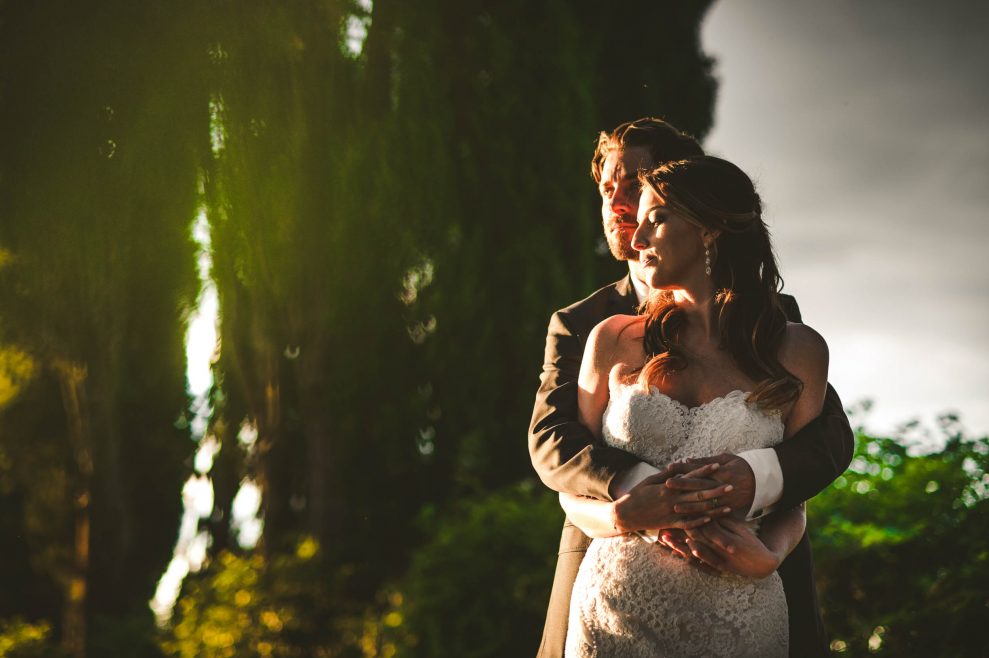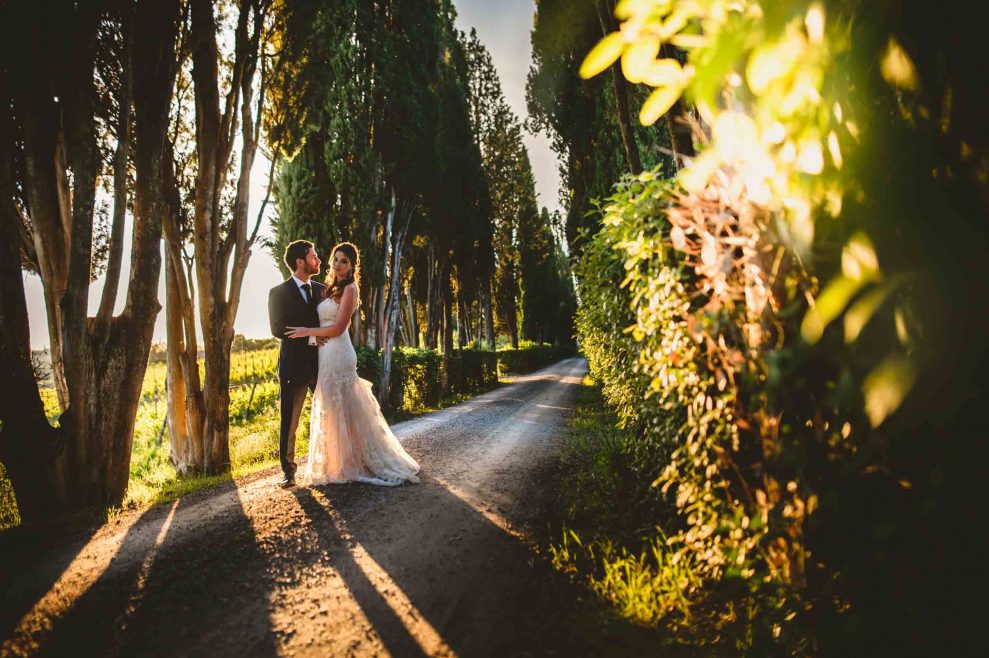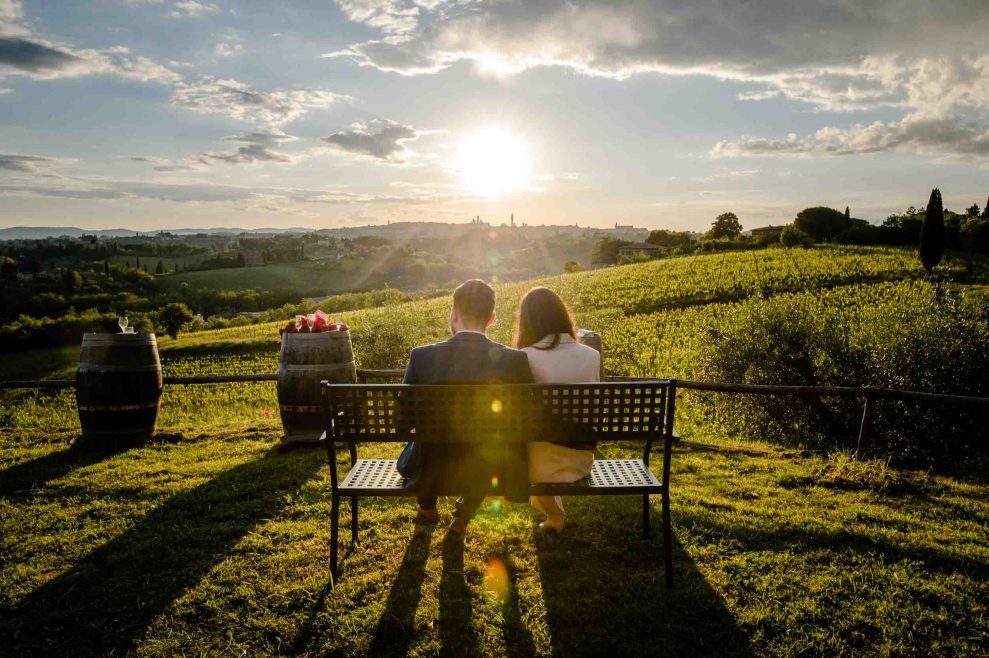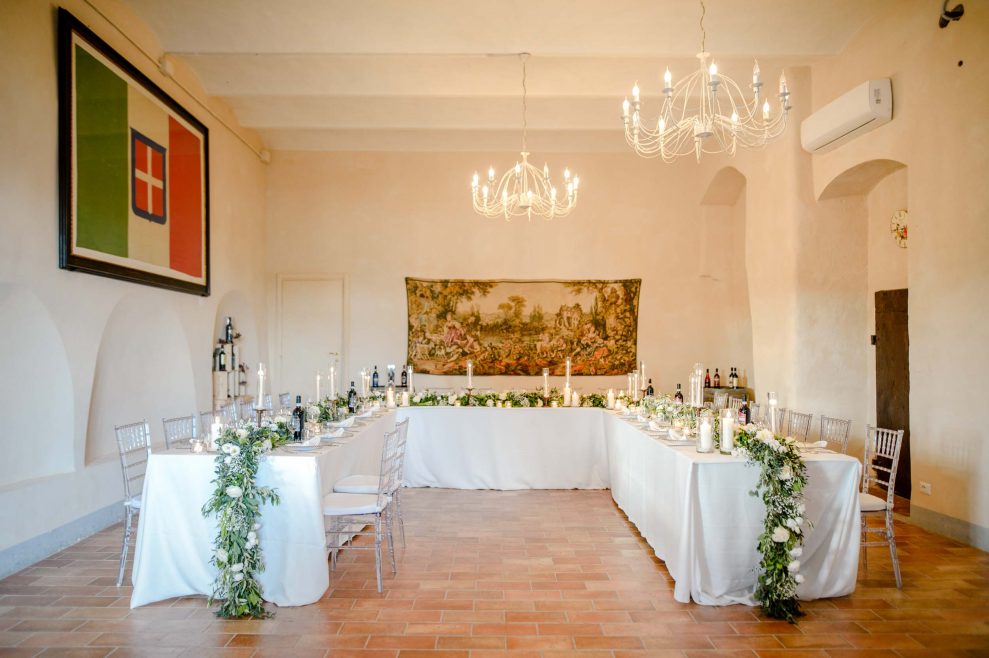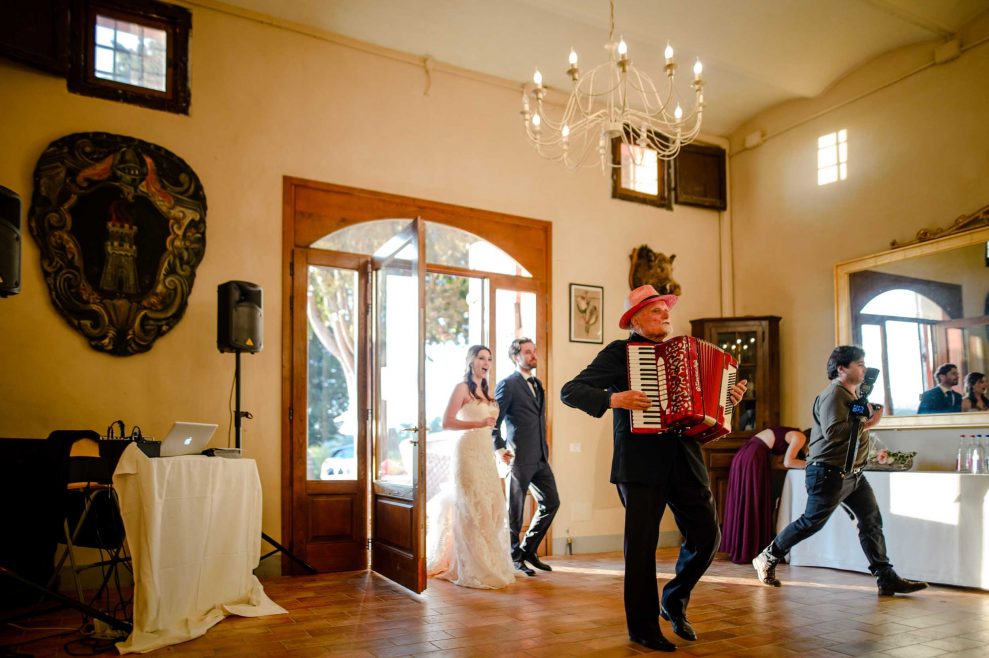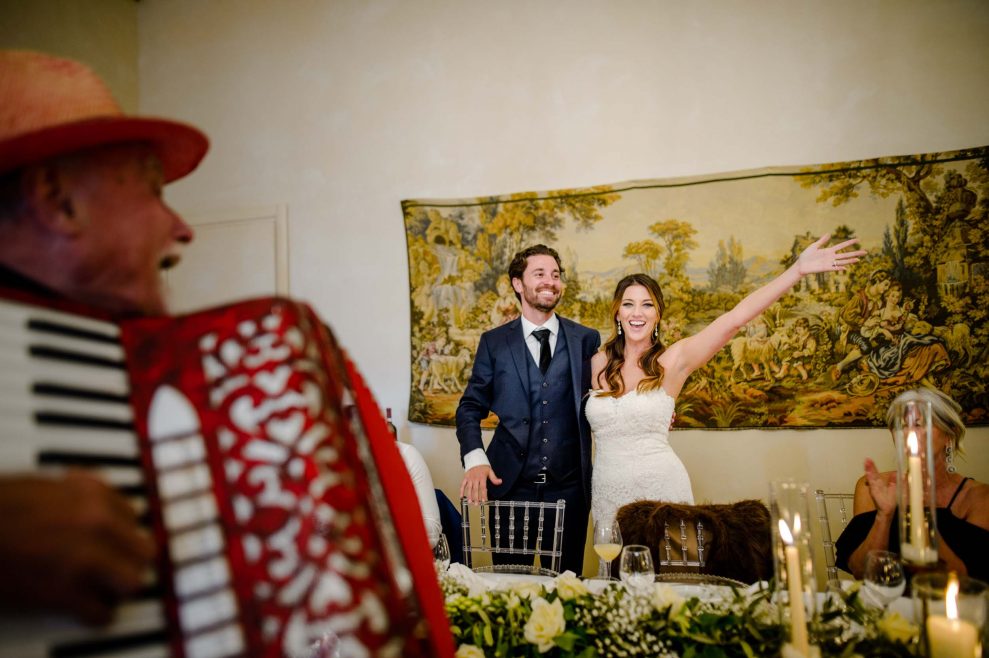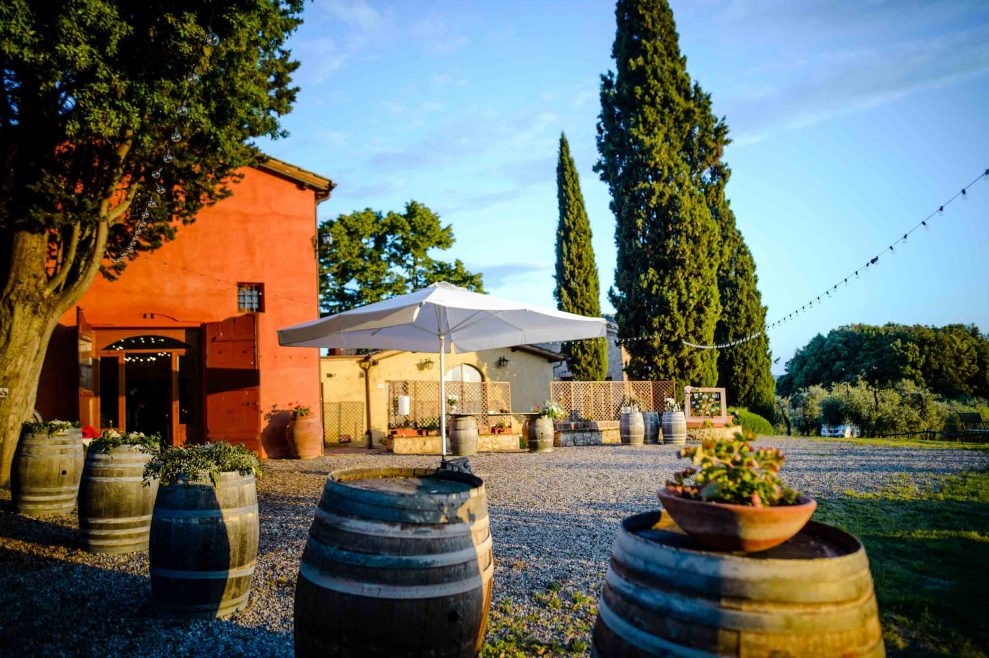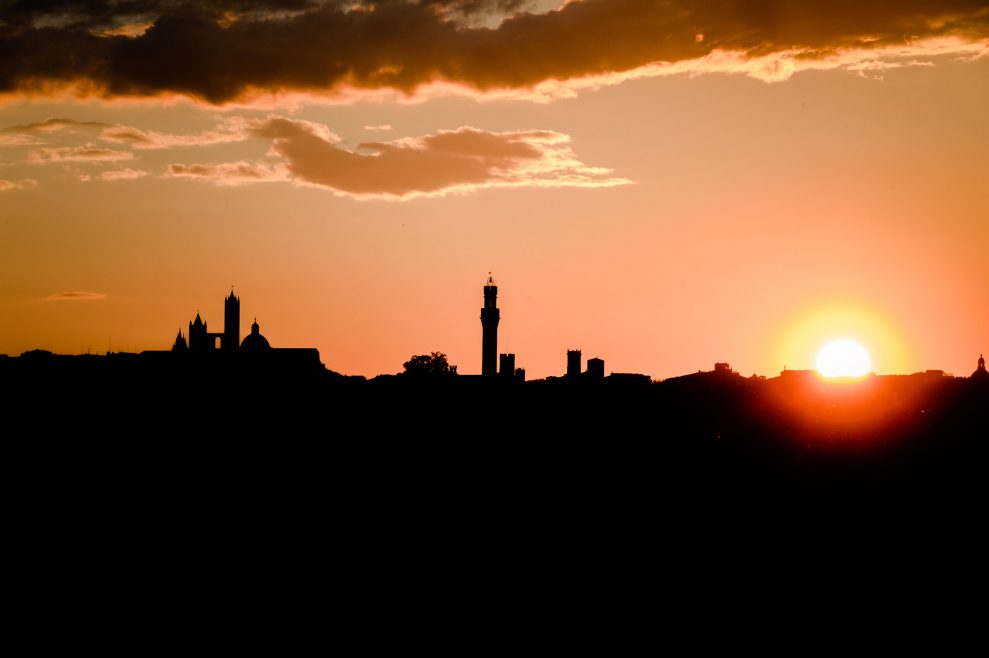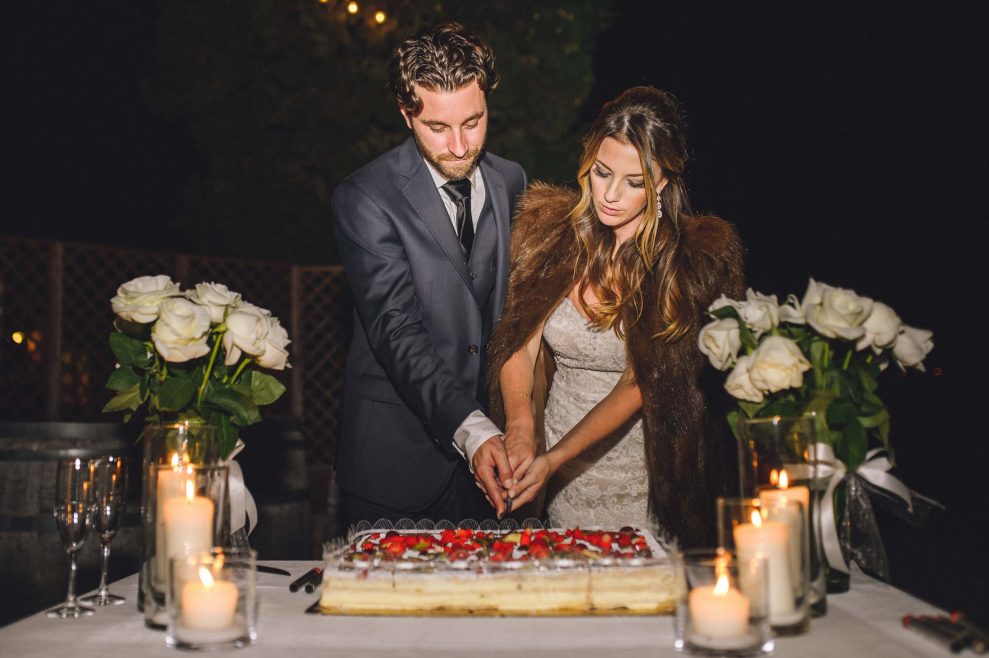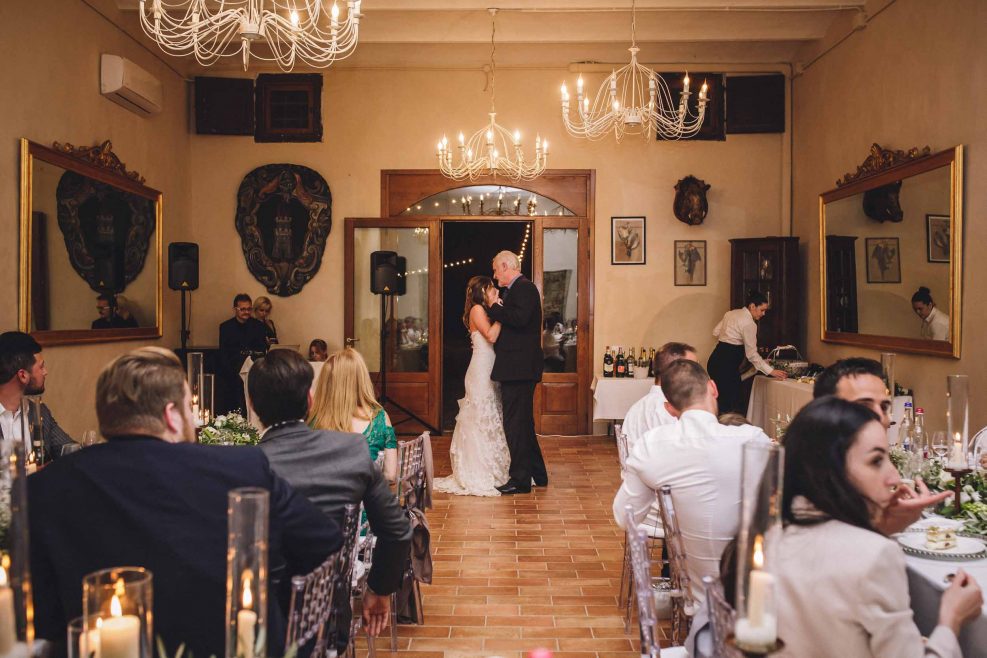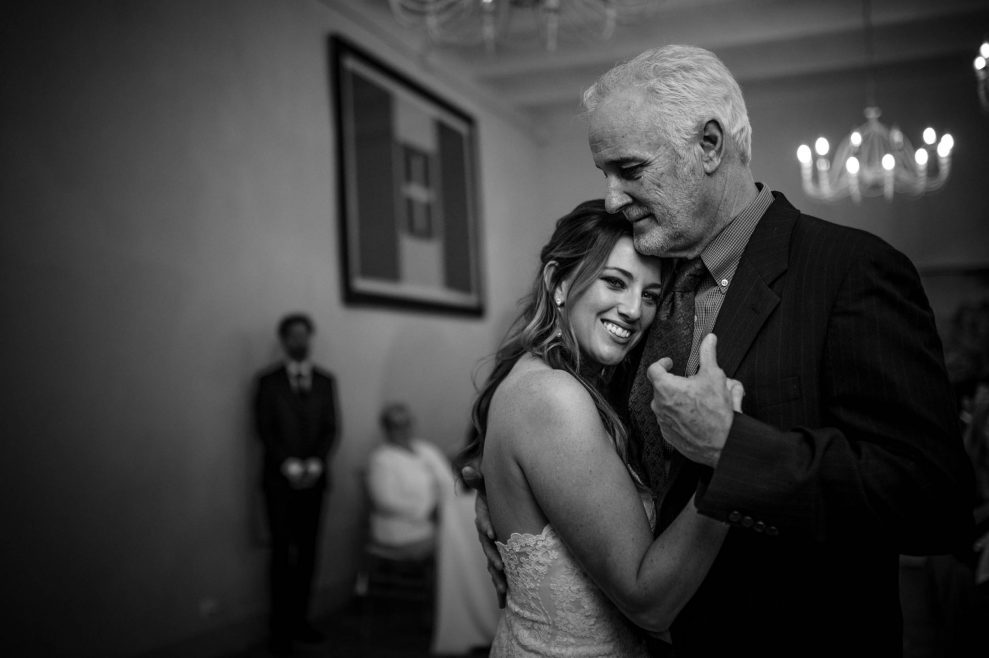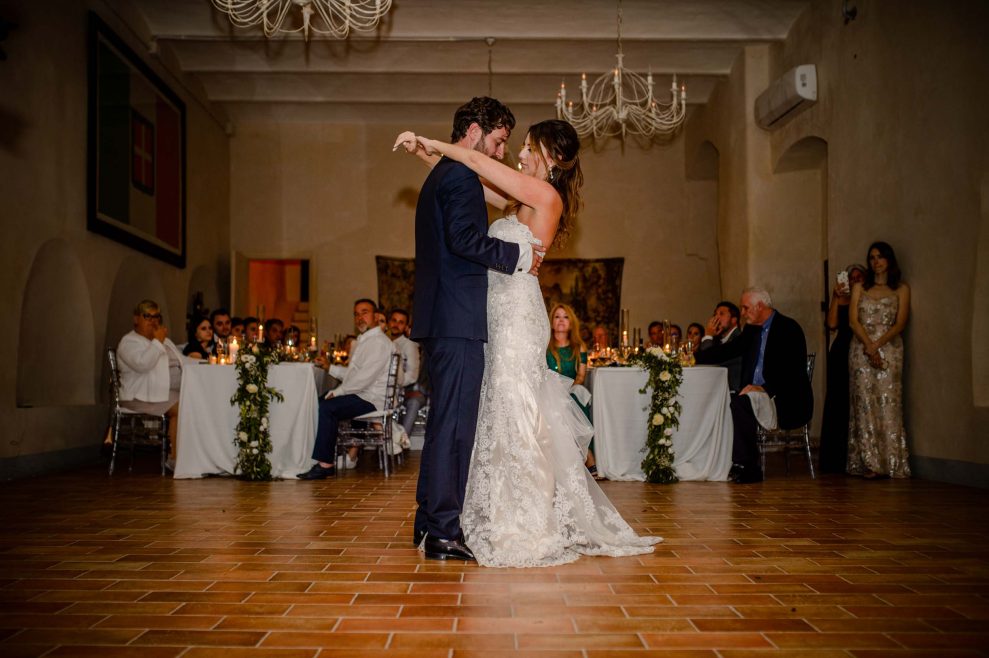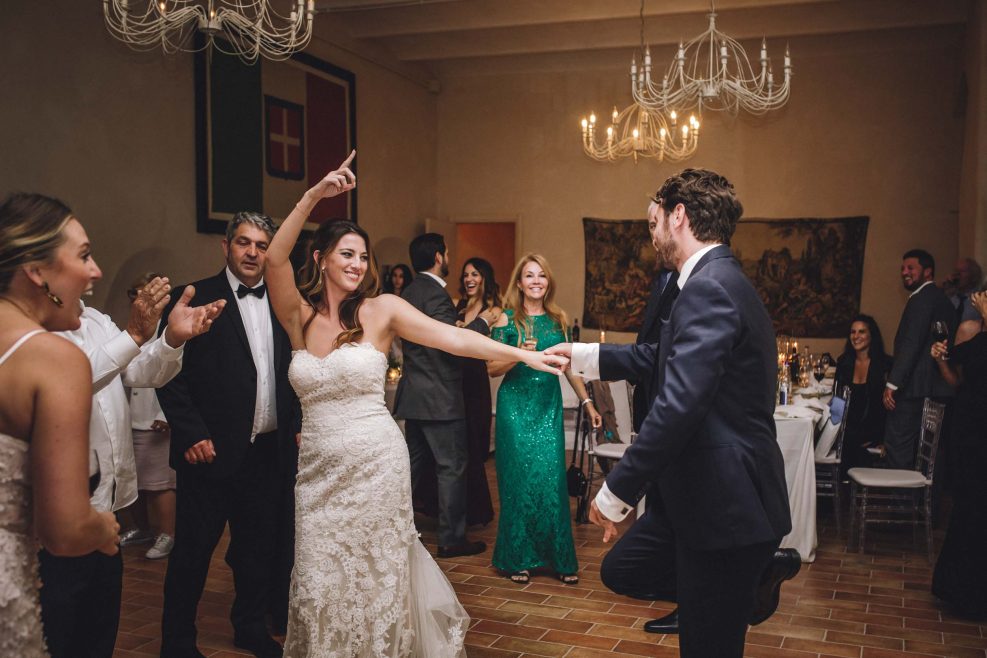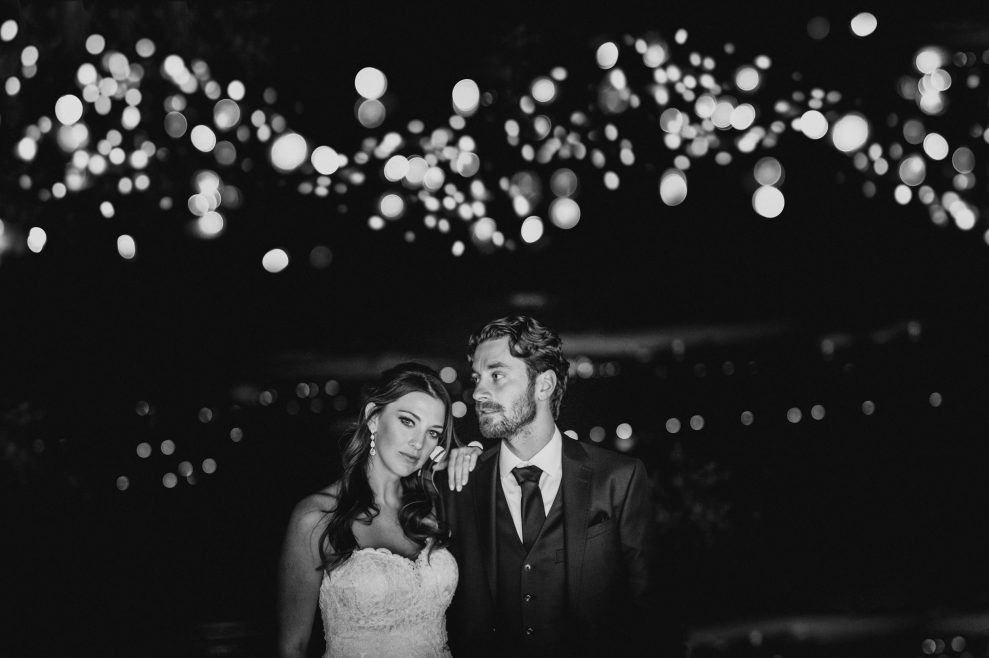 JULIANA & JULIAN
WEDDING IN SAN GALGANO, TUSCANY
Romantic Ceremony in San Galgano Abbey
If you get married in Tuscany and you are looking for a unique and unforgettable location, the Abbey of San Galgano is one of the most fascinating and exclusive wedding destinations. The Abbey of San Galgano was a Cistercian monastery founded in the valley of the river Merse between the municipalities of Chiusdino and Monticiano, in the province of Siena, in Tuscany. Currently, the roofless walls of the 13th-century Gothic abbey church still stand. The timeless charm of this place is one of the reasons why the abbey is today one of the most iconic and coveted wedding locations.
The wedding photo shoots made in the Abbey of San Galgano, in Tuscany are always incredibly magical, in any light condition. But when the sun decides to play with the large arches that still overlook the famous abbey without the roof, the spectacle is guaranteed. It is mid-May, a wonderful spring day and to choose the Abbey of San Galgano as their destination wedding is a couple from California, in love with Tuscany. The preparation of the spouses takes place in the surroundings of Siena, with Juliana staying at the Hothel Athena, while Julian is in Castel di Pugna, an enchanting estate on the outskirts of the city and perfect venue for destination weddings, which will also be the place for the reception afterwards. the ceremony. The journey to the Abbey of San Galgano takes about 45 minutes, but doing it in Juliana and her bridesmaids' limo is really enjoyable. When the bride arrives, the small group of guests enters the abbey, where Julian is already waiting for the bride at the altar. The civil ceremony is short but exciting and the photos of the couple leaving the church are very choreographic. After the ritual photo session with relatives, there is time to take portrait photos of the couple inside the Abbey. Thanks to the sun, it is possible to create splendid portraits played between light and shadow. The mysticism and the magneficence of the location do the rest. The reception at Castel di Pugna begins around 7.30 pm with a fantastic aperitif with a view of Siena at sunset. A rich dinner with Tuscan munù follows. After the photos of the cake cutting and the bride and groom's first dance, the wedding party continues late into the night, which gives me and my staff enough time to take some fun and very colorful shots.
Ceremony | San Galgano Abbey, Tuscany
Reception | Castel di Pugna, Siena  
Wedding Planner | Il Cerimoniere
www.italianweddings.us – info@italianweddings.us
www.travelitaliainc.com – info@travelitaliainc.com
MATRIMONIO A SAN GALGANO, TOSCANA
Cerimonia Romantintica presso l'Abbazia di San Galgano
Se ti sposi in Toscana e sei alla si è alla ricerca di una location unica e indimenticabile, l'Abbazia di San Galgano è una delle destinazioni di matrimonio più affascinanti ed esclusive. L'abbazia di San Galgano era un monastero cistercense fondato nella valle del fiume Merse tra i comuni di Chiusdino e Monticiano, in provincia di Siena, in Toscana. Attualmente, le mura senza tetto della chiesa abbaziale del XIII secolo in stile gotico sono ancora in piedi. Il fascino senza tempo di questo luogo è uno dei motivi per cui l'abbazia è oggi una delle location per matrimoni più iconiche e ambite.
I servizi fotografici di matrimonio realizzati nell'Abbazia di San Galgano, in Toscana sono sempre incredibilmente magici, con qualsiasi condizione di luce. Ma quando il sole decide di mattersi a giocare con le grandi arcate che ancora sovrastano la famosa abbazia senza il tetto, lo spettacolo è assicurato. E' metà maggio, una meravigliosa giornata di primavera e a scegliere San Galgano come destination wedding è una coppia proveniente dalla California, innamorata della Toscana. La preparazione degli sposi avviene nei dintorni di Siena, con Juliana che alloggia all'Hothel Athena, mentre Julian si trova a Castel di Pugna, incantevole tenuta alle porte della città e perfetta venue per i destination weddings, che sarà anche il luogo del ricevimento dopo la cerimonia. Il viaggio fino all'Abbazia di San Galgano dura circa 45 minuti, ma farlo nella limousine di Juliana e le sue damigelle è davvero piacevole. Quando arriva la sposa, il piccolo gruppo di invitati entra nell'abbazia, dove Julian sta già aspettando la sposa sull'altare. La cerimonia civile è breve ma emozionante e le foto dell'uscita degli sposi dalla chiesa sono molto coreografiche. Dopo la sessione di foto di rito con i parenti, c'è il tempo di fare le foto di ritratto di coppia all'interno dell'Abbazia. Complice il sole, è possibile realizzare degli splendidi ritratti giocati fra luce ed ombra. Il misticismo e la magneficenza della location fanno il resto. Il ricevimento presso Castel di Pugna comincia verso le 19.30 con un fantastico aperitivo con vista su Siena al tramonto. Segue una ricca cena con munù toscano. Dopo le foto del taglio della torta e del primo ballo degli sposi, il wedding party continua fino a tarda notte, il che dà a me e al mio staff abbastanza tempo per fare alcuni scatti divertenti e molto coloriti.
Cerimonia | San Galgano Abbey, Tuscany
Ricevimento | Castel di Pugna, Siena  
Wedding Planner | Il Cerimoniere
www.italianweddings.us – info@italianweddings.us
www.travelitaliainc.com – info@travelitaliainc.com
Client
Tags
Bride to be, Castel di Pugna, Couple Portrait, Destination Wedding in Tuscany, Italian Wedding Photographer in Tuscany, Portrait Photographer, Siena, Tuscany, Wedding in San Galgano Abbey, Wedding in Siena, Wedding Photographer
Share