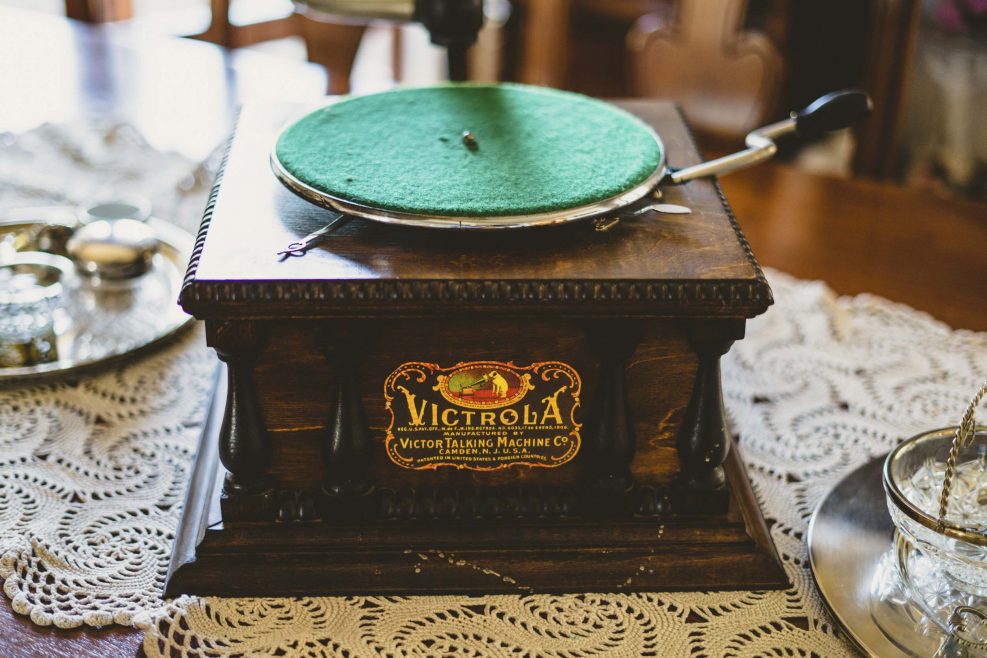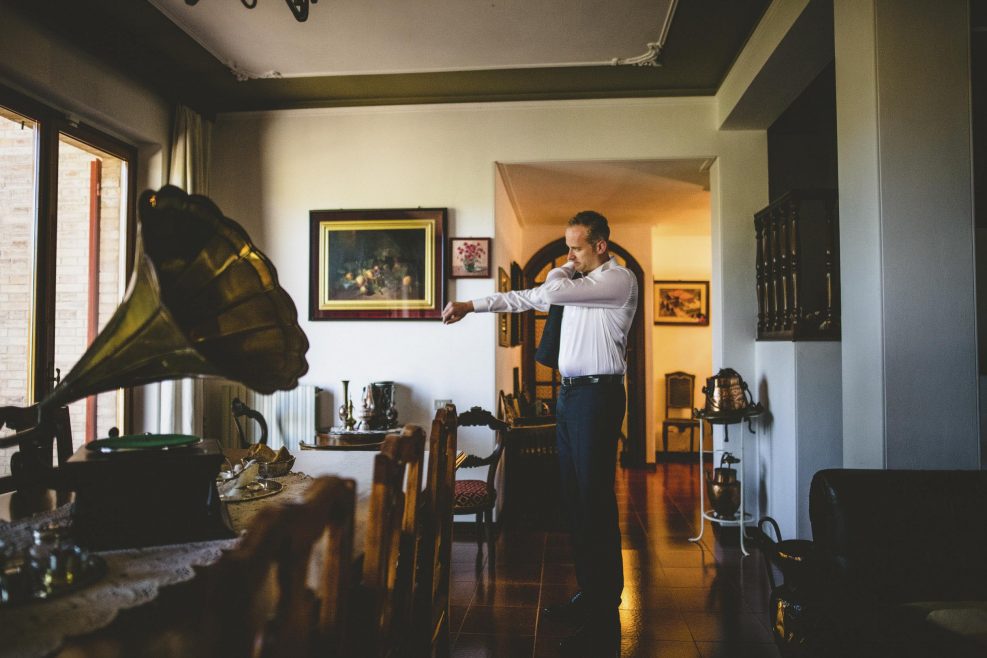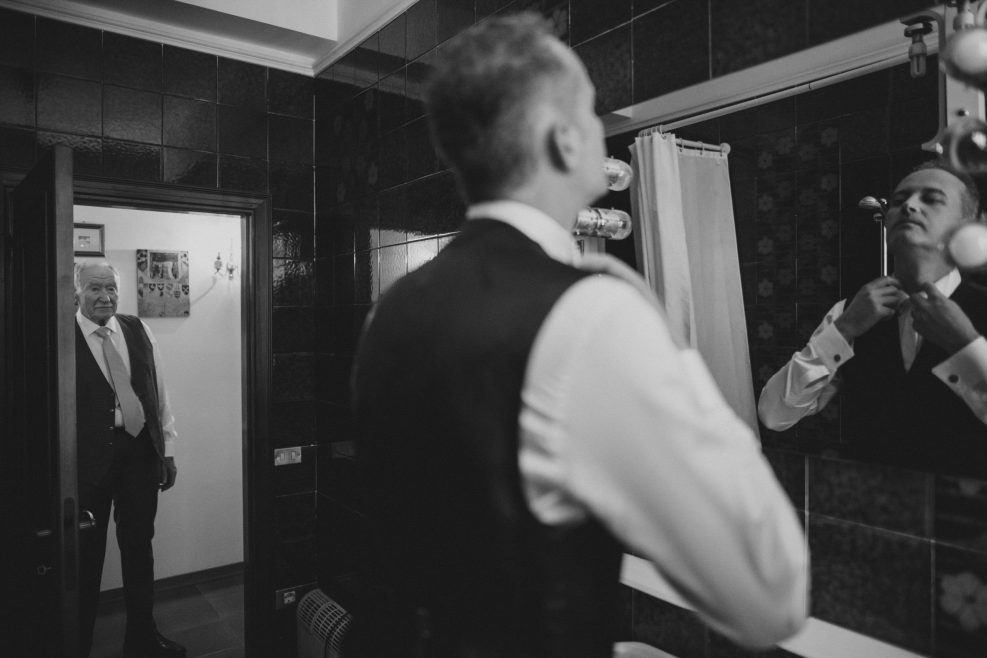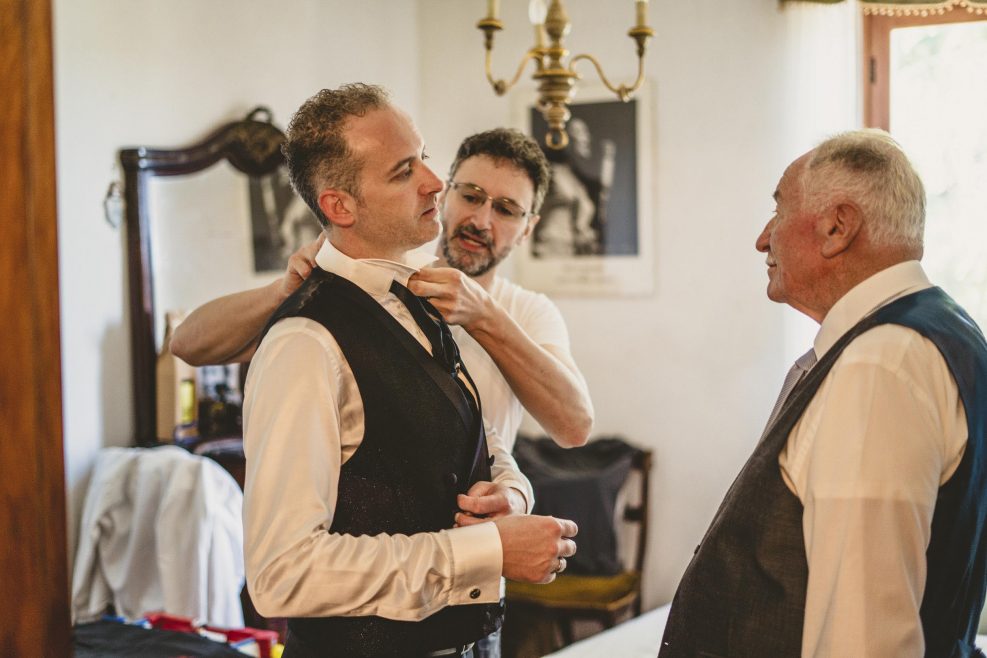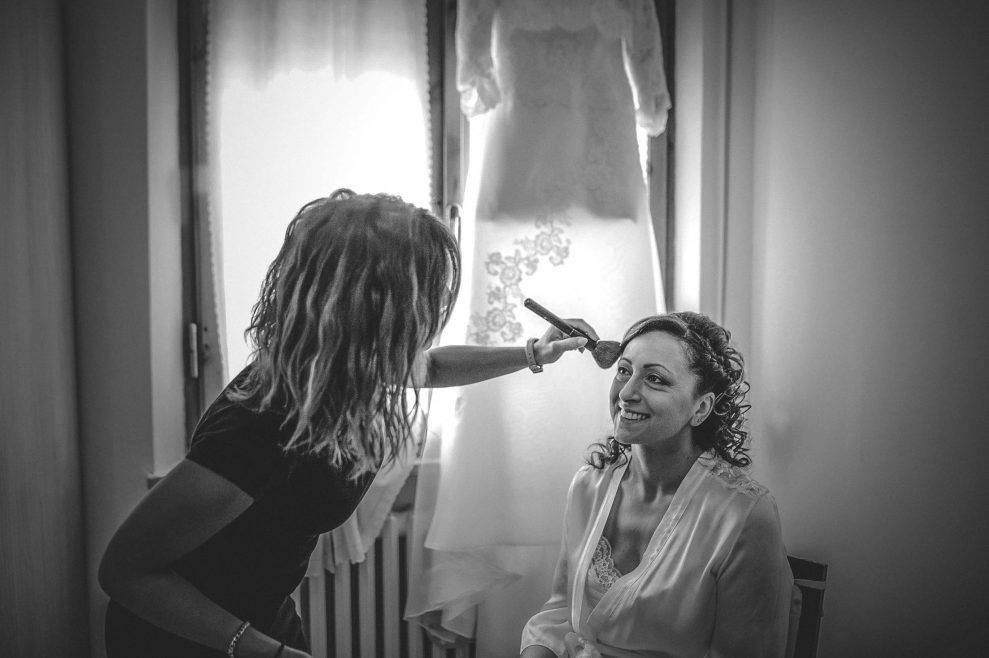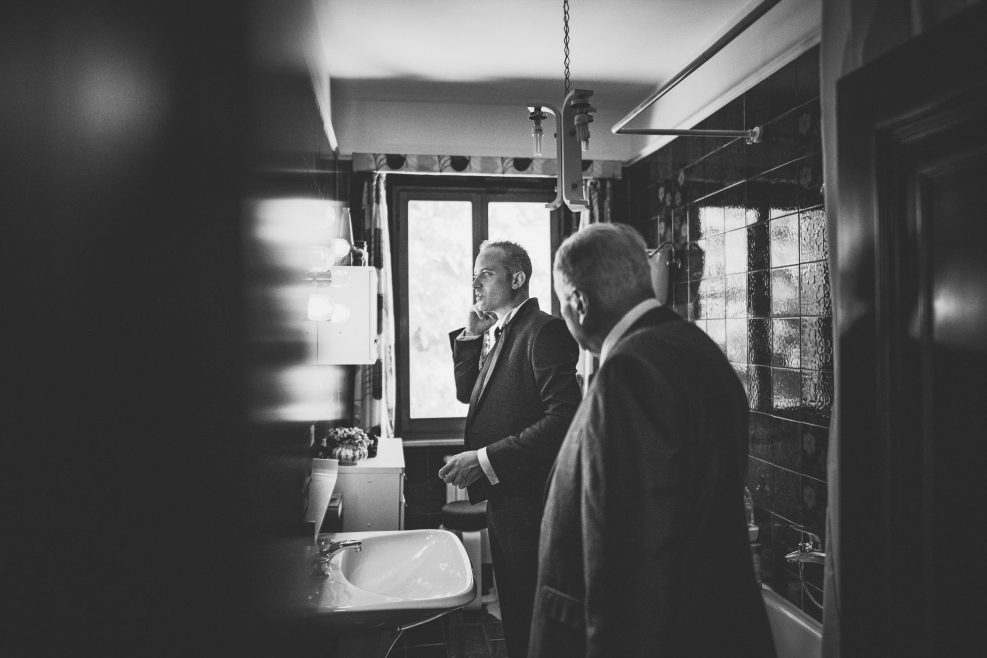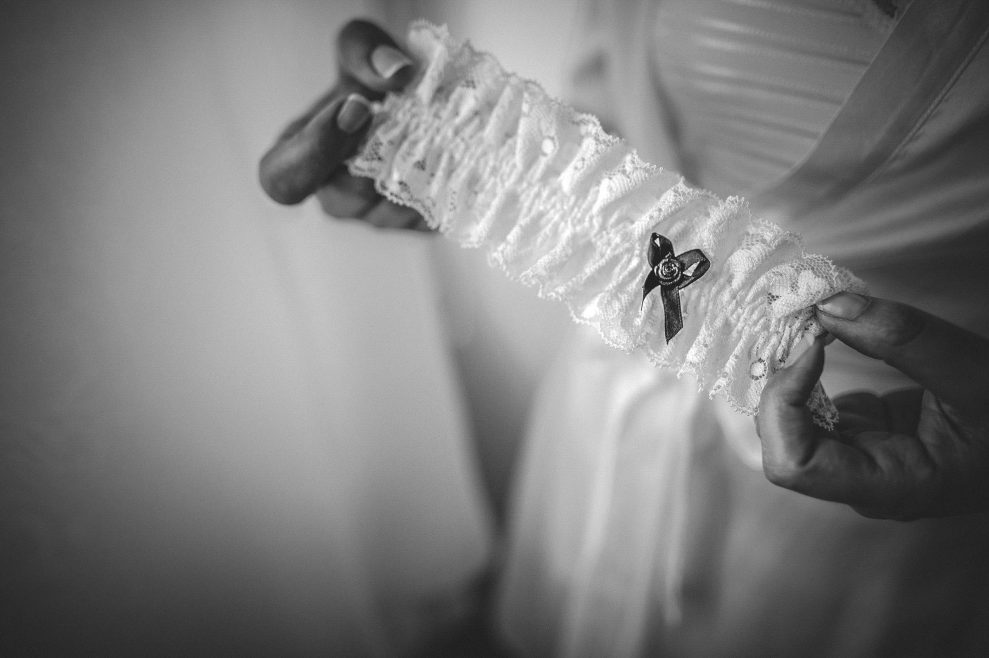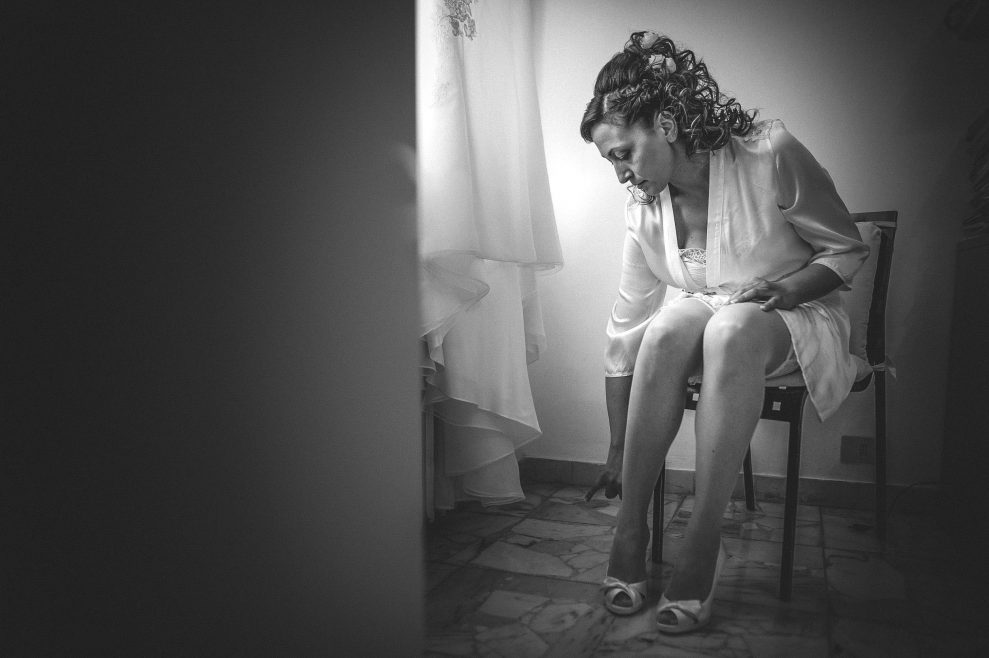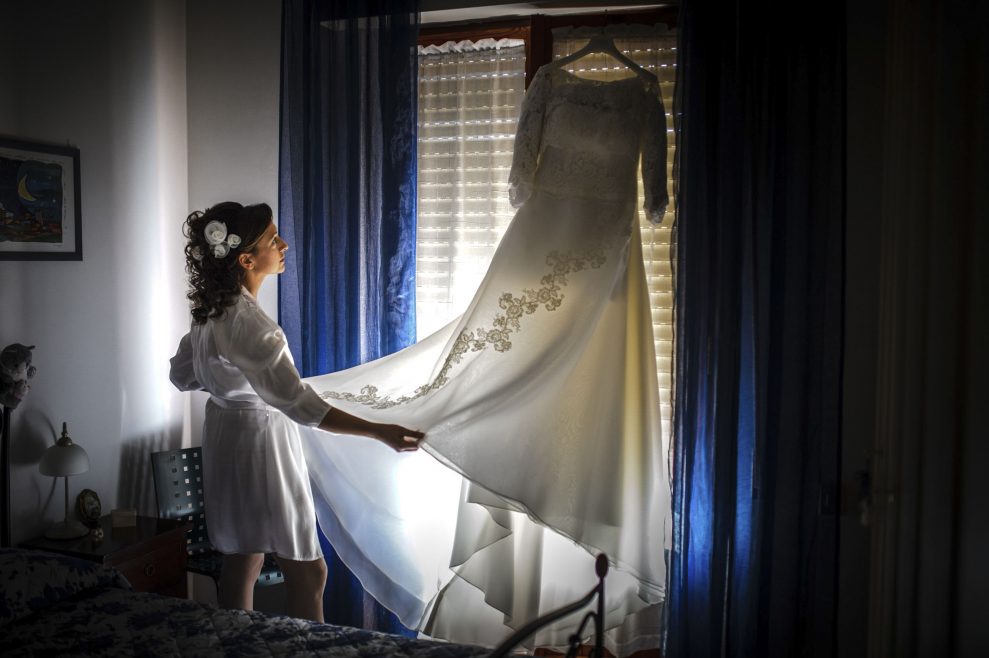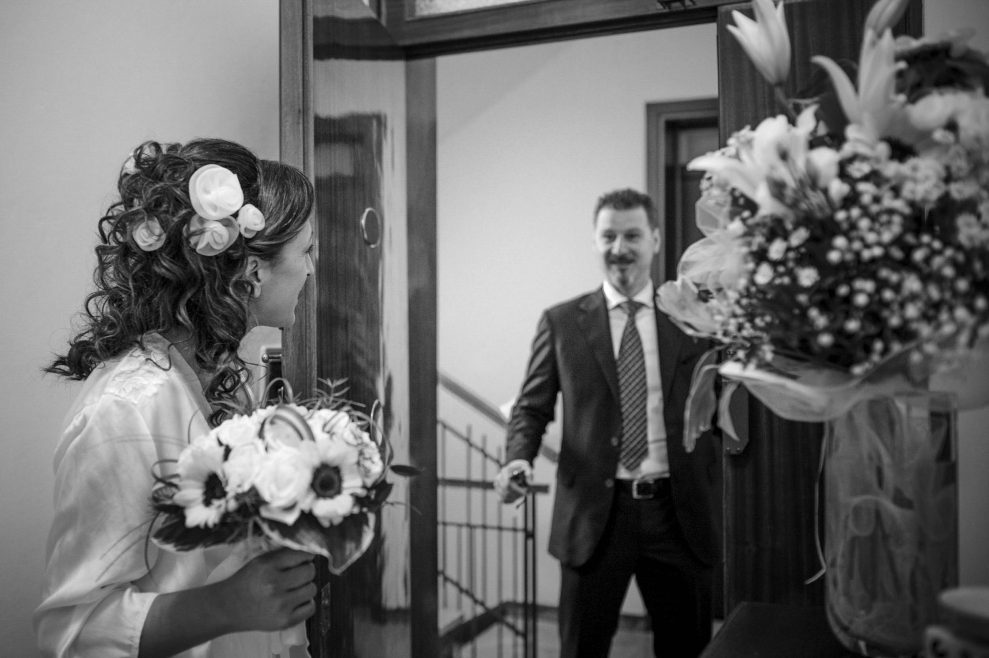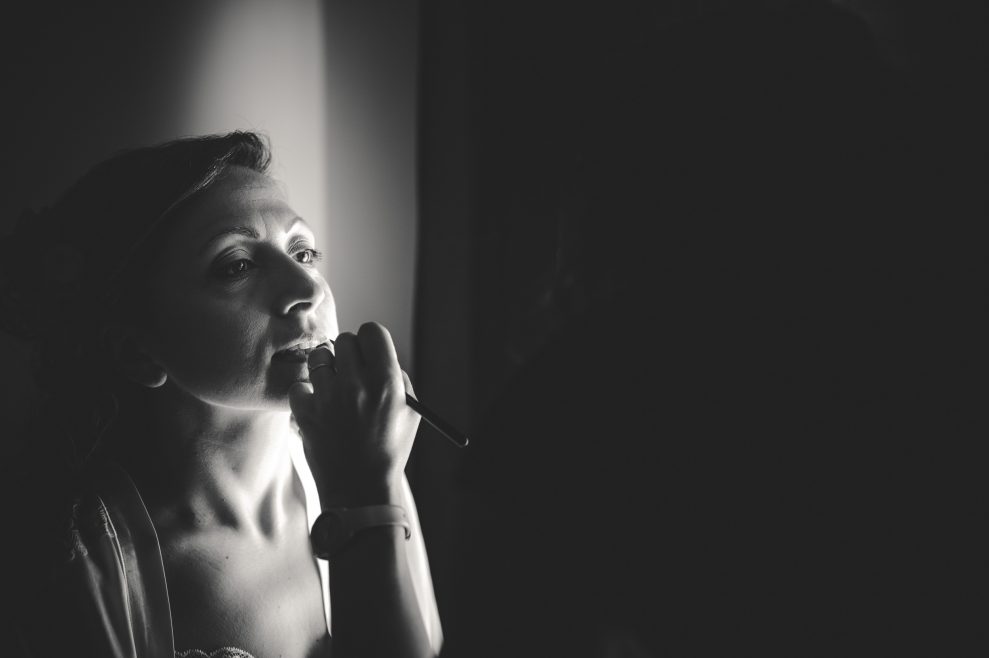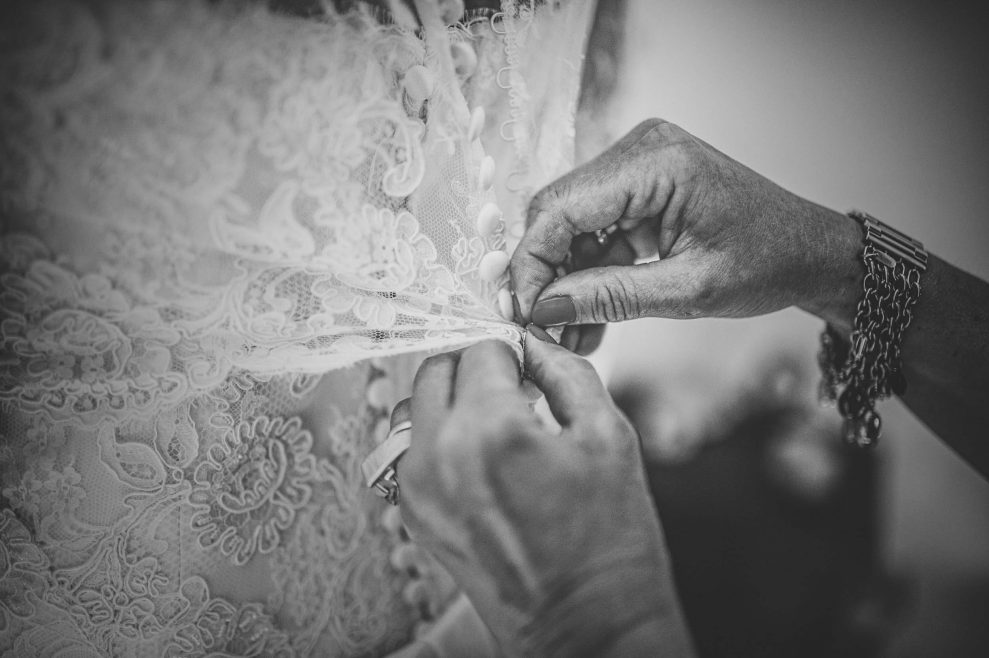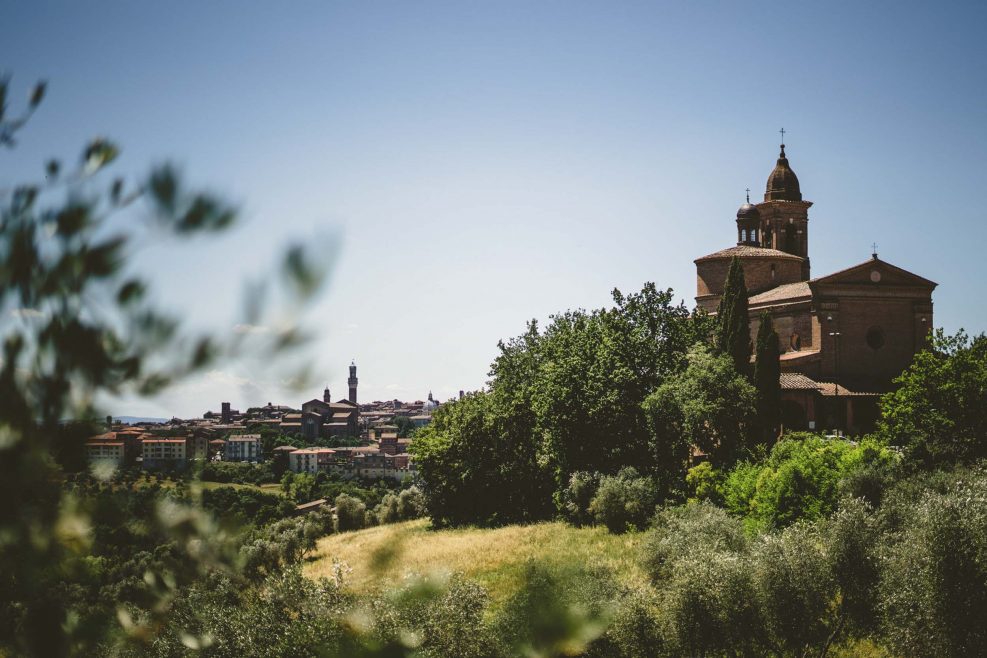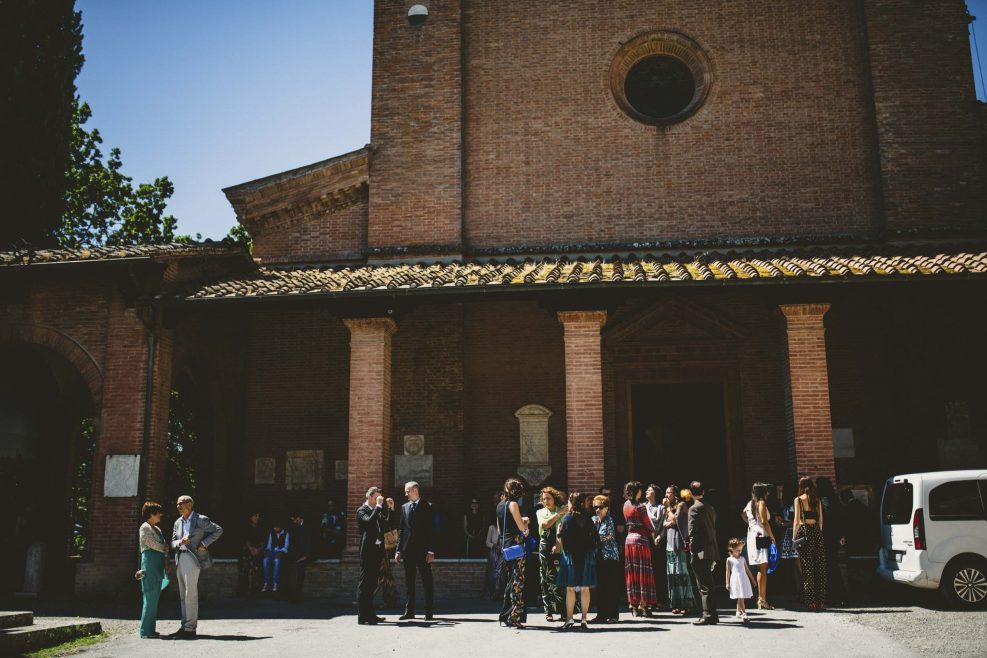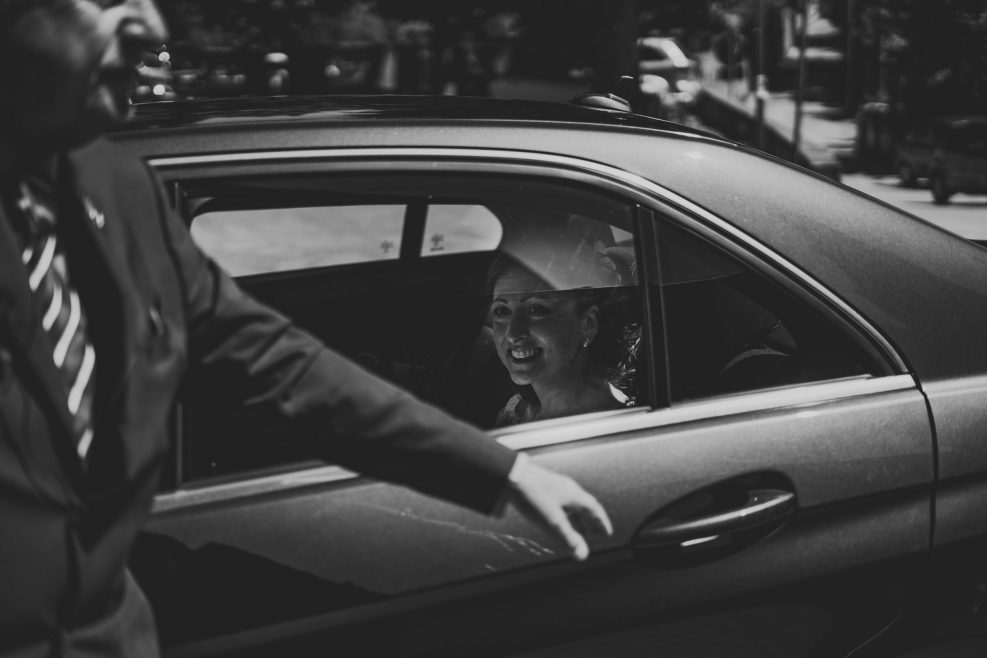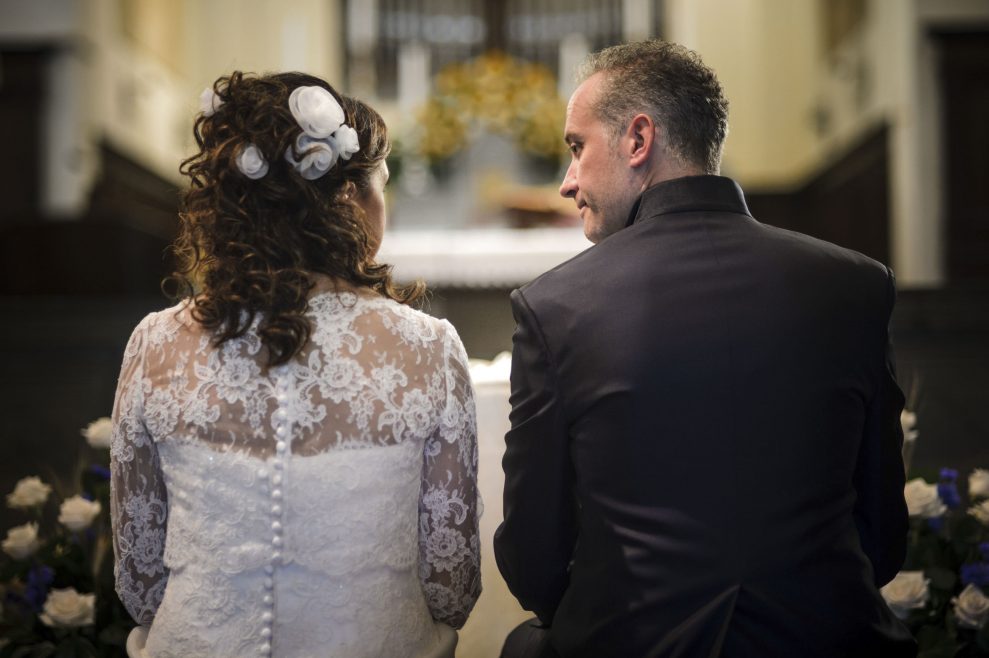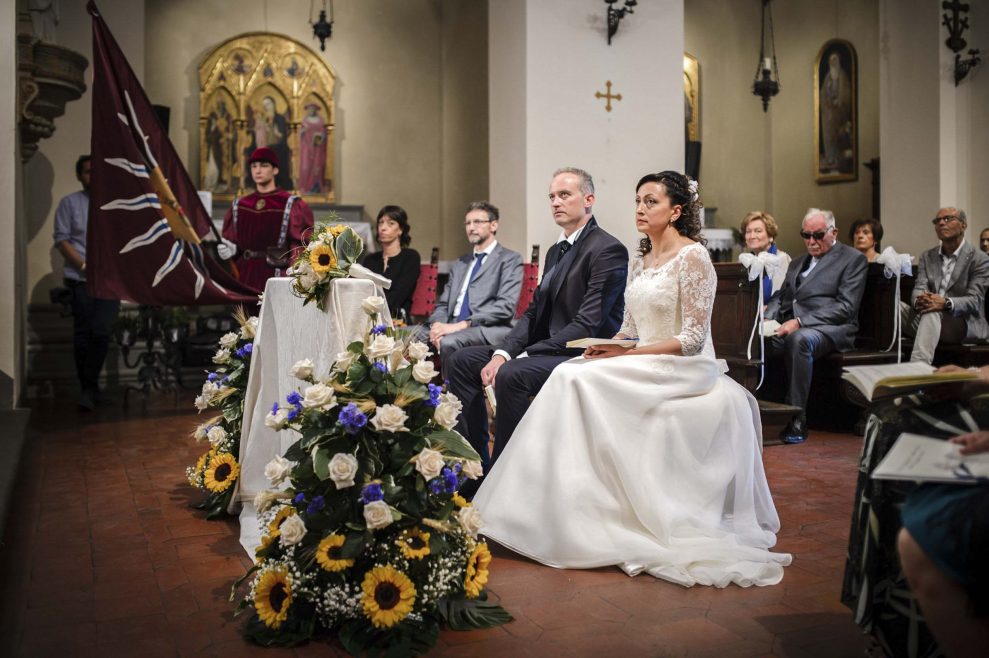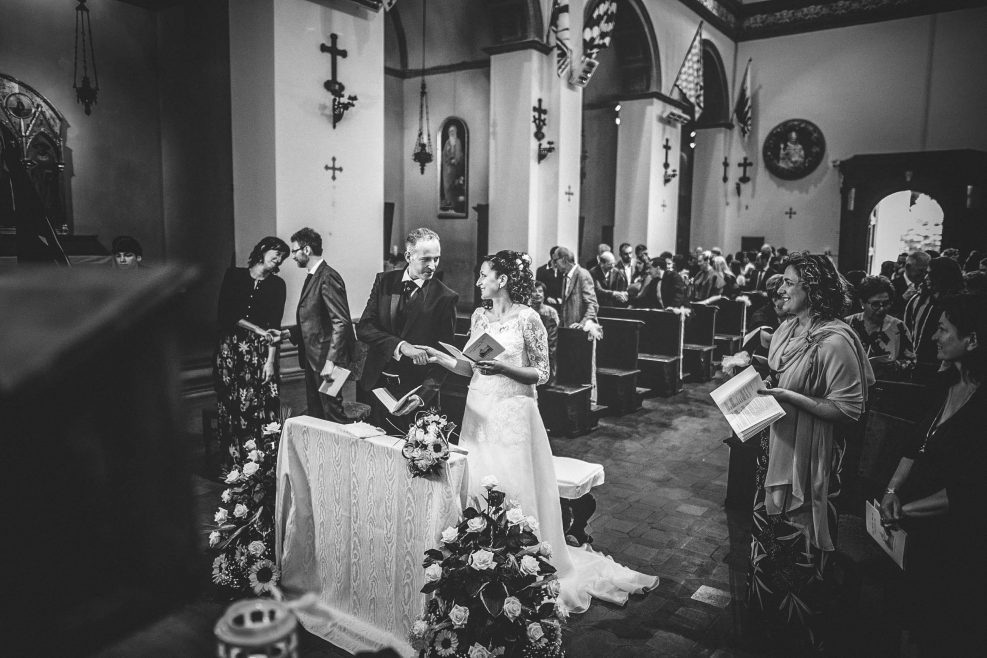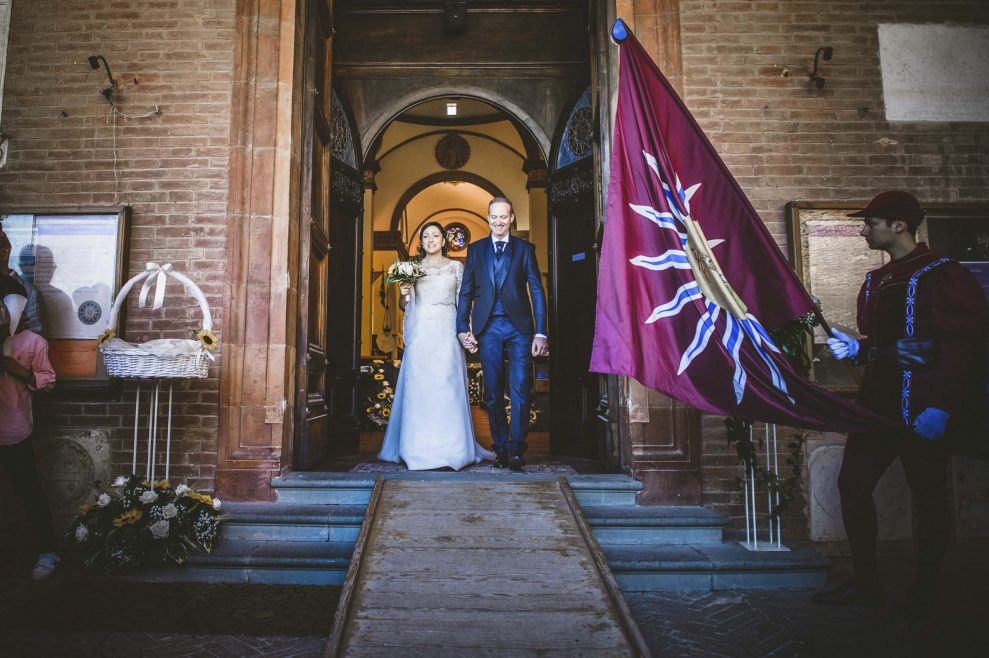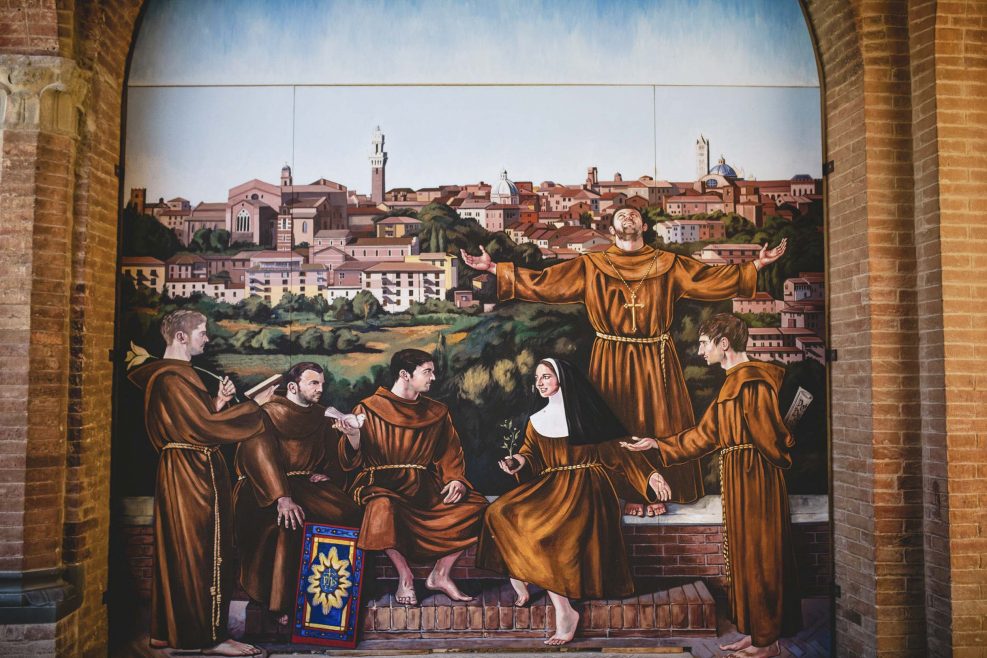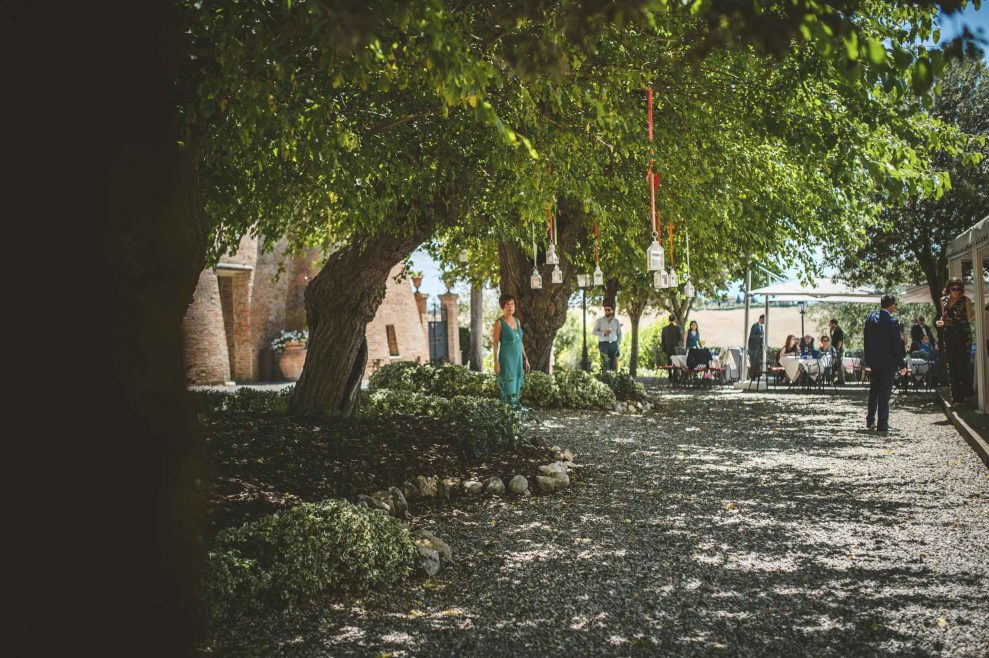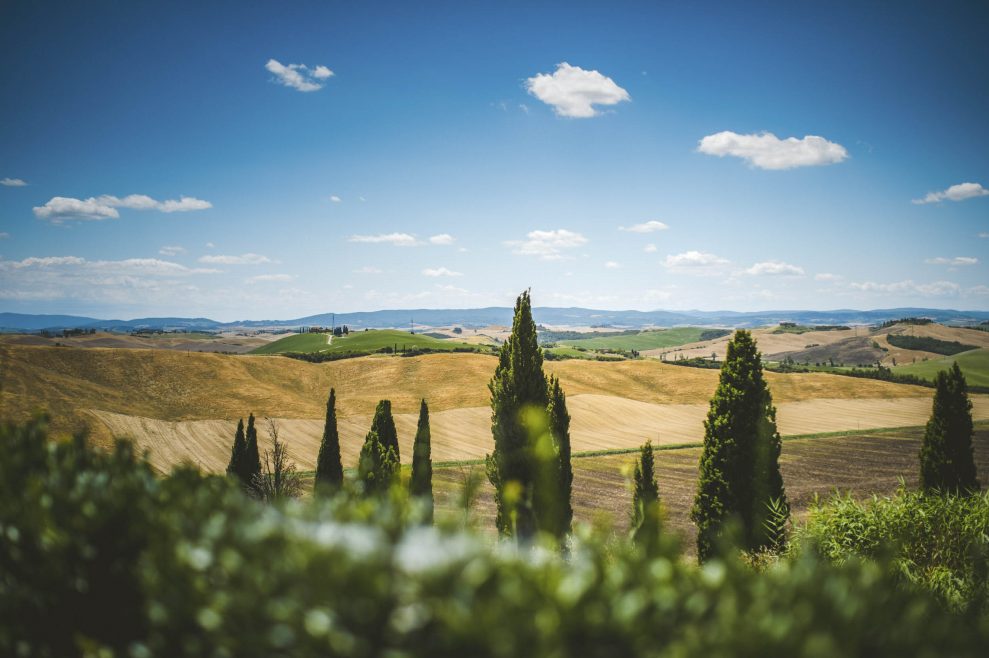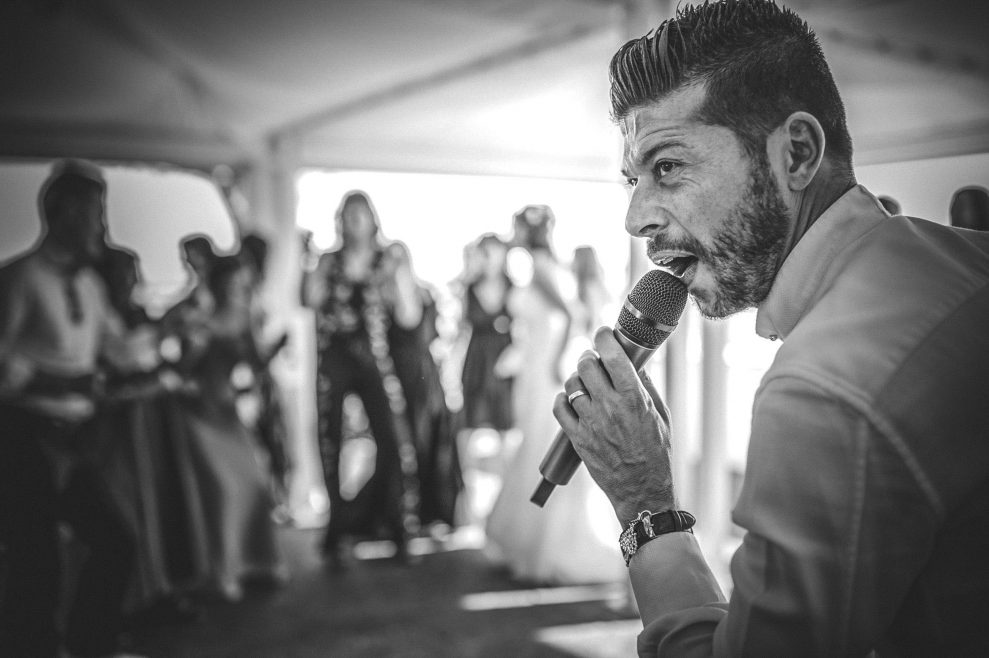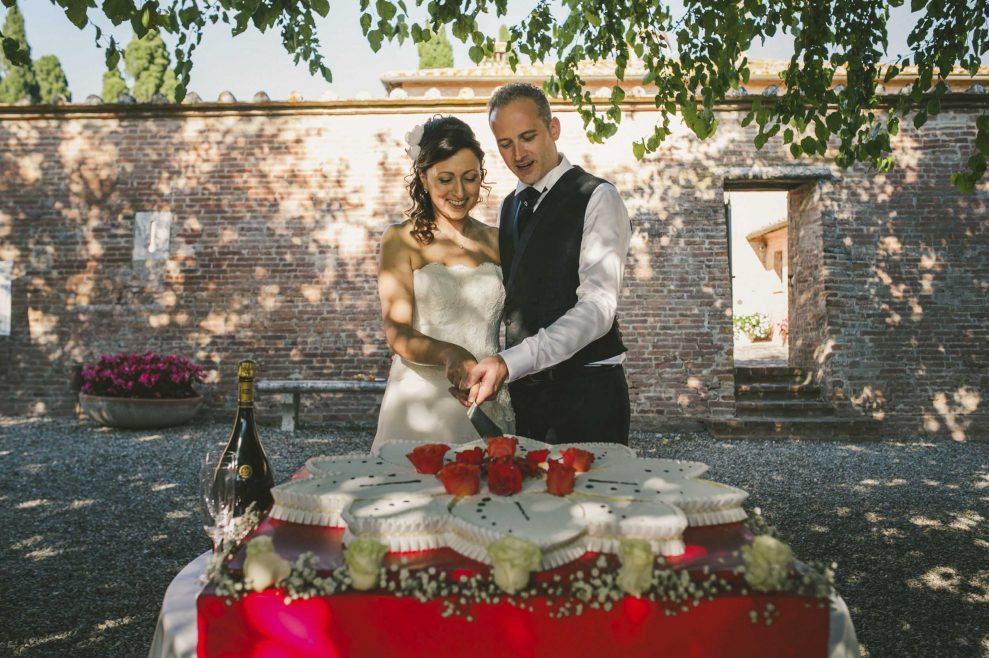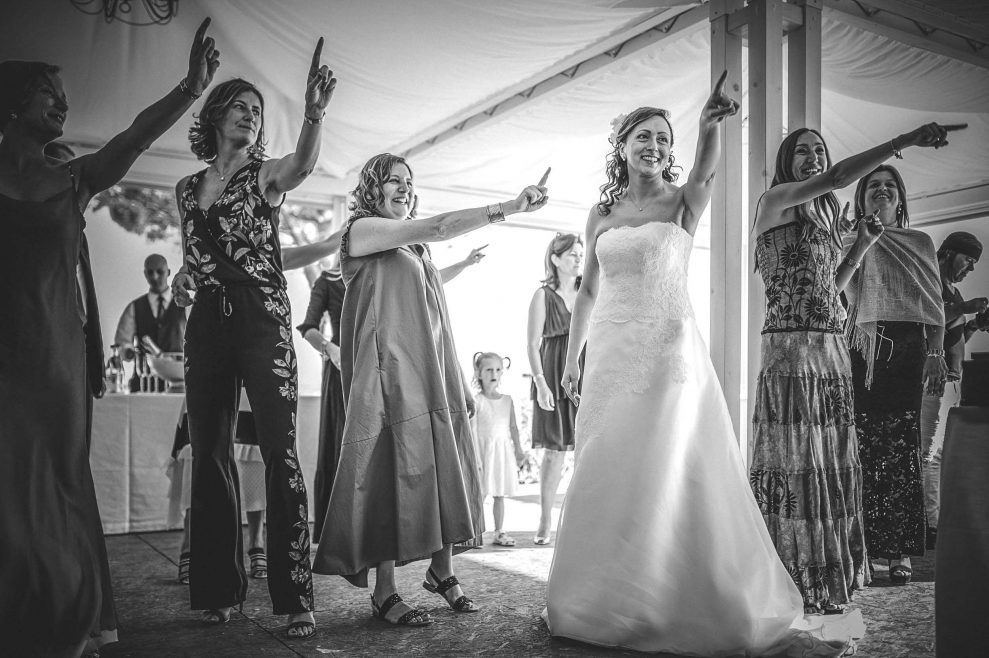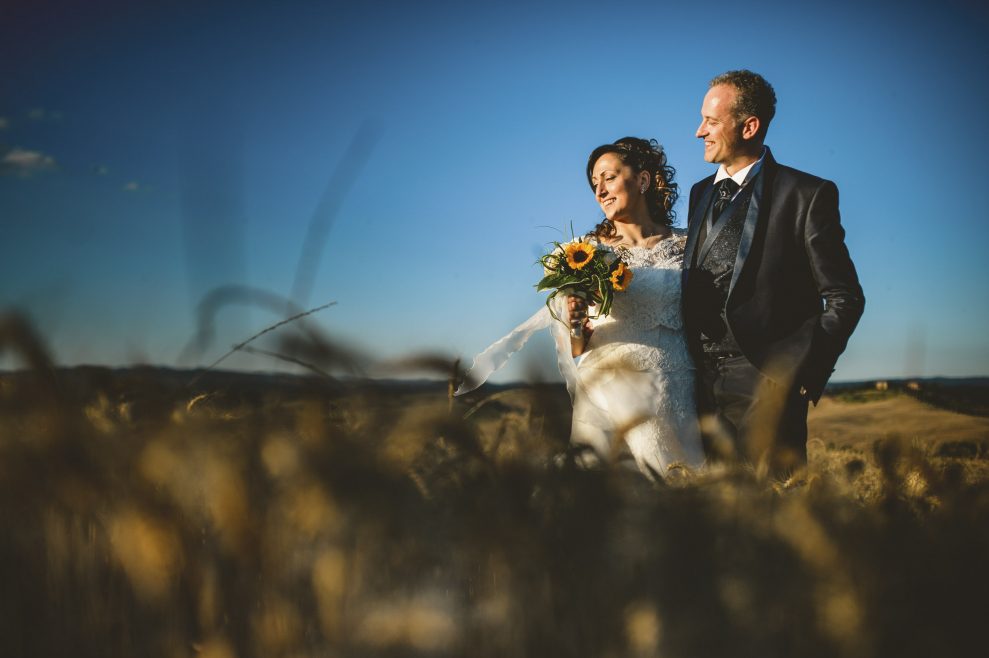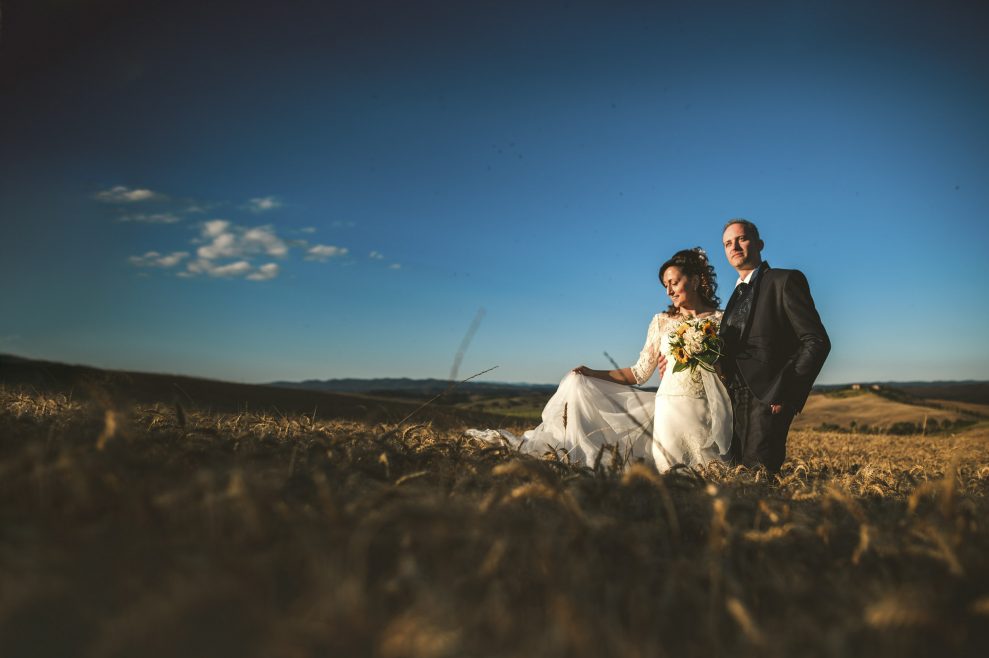 SILVIA & FEDERICO
MATRIMONIO NELLE CRETE SENESI, SIENA
Cerimonia presso Basilica dell'Osservanza a Siena e Ricevimento al Castello di Leonina, Asciano - Siena
Splendido Matrimonio a Siena, con cerimonia religiosa presso la Basilica dell'Osservanza e ricevimento nel cuore delle Crete Senesi, presso il Castello di Leonina, un'antica fortezza del XIII secolo, in passato luogo di residenza della famiglia Chigi e dimora di campagna del futuro Papa Alessandro VII, trasformato oggi in un esclusivo hotel 4 stelle alle porte di Siena. Il castello di Leonina offre per i ricevimenti un discreto spazio all'aperto ma anche la possibilità di un piano B in caso di pioggia. Per il servizio fotografico di ritratto di coppia, percorrendo pochi metri dal Castello di Leonina, troviamo il famoso Sito Transitorio, affascinante scultura che sovrasta la vallata, opera d'arte in pietra dello scultore Jean-Paul Philippe, realizzata nel 1993, con vista panoramica sul piccolo borgo di Mucigliani da un lato e dall'altro, sulle "Biancane" e sullo skyline di Siena nello sfondo. Un luogo perfetto per fare foto e per godersi il tramonto soprattutto il giorno del solstizio d'estate, quando il sole tramonta esattamente all'interno della cornice di pietra.
Un volta raggiunta la venue dopo la cerimonia, non c'è bisogno quindi di andare molto lontano per trovare i giusti spazi per realizzare la sessione di ritratto di coppia, vista la bellezza del paesaggio circostante che ad ogni stagione è in grado di dare spettacolo, sia per la luce, che per i colori. Realizzare un servizio fotografico di matrimonio in questi luoghi è davvero entusiasmente e sebbene siano molte le coppie che ho avuto modo di fotografare su queste colline, ogni volta è sempre uno spettacolo!
WEDDING IN CRETE SENESI TUSCANY
Ceremony in Siena and Reception in Castello di Leonina, Asciano - Siena
Wonderful Wedding in Siena, with religious ceremony at the Basilica dell'Osservanza and reception in the heart of the Crete Senesi, at the Castello di Leonina, an ancient 13th century fortress, in the past the place of residence of the Chigi family and country house of the future Pope Alexander VII, transformed today into an exclusive 4-star hotel in the countryside of Siena. The Leonina Castle offers a decent outdoor space for receptions but also the possibility of a plan B in case of rain. A few meters from the Castle of Leonina then, there is the famous Transitory Site, a fascinating sculpture that overlooks the valley, a stone work of art by the sculptor Jean-Paul Philippe, created in 1993, with a panoramic view of the small village of Mucigliani from a on the side and on the other, on the "Biancane" and the Siena skyline in the background. A perfect place to enjoy the sunset especially on the day of the summer solstice, when the sun sets exactly inside the stone frame.
Once you reach the venue after the ceremony, there is no need to go very far to find the right spaces to carry out the couple portrait photo session, given the beauty of the surrounding landscape that is able to give a show every season, both for the light, than for the colors. Making a wedding photo shoot in these places is really enthusiastic and although there are many couples that I have had the opportunity to photograph on these hills, every time it is always a show!
See the Wedding Trailer!
Client
Tags
Castello di Leonina, Couple Portrait, Crete Senesi, Destination Wedding in Tuscany, Fotografo Matrimonio Toscana, Italian Wedding Photographer in Tuscany, Luxury Wedding in Tuscany, Portrait Photographer, Siena, Tuscany, Wedding in Crete Senesi, Wedding in Siena, Wedding Photographer
Share