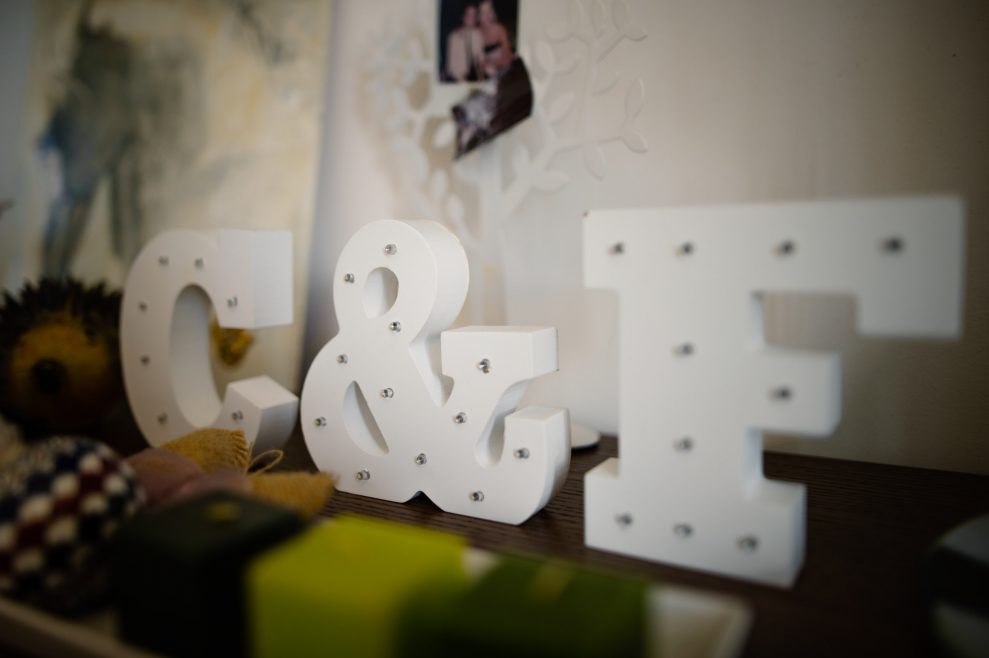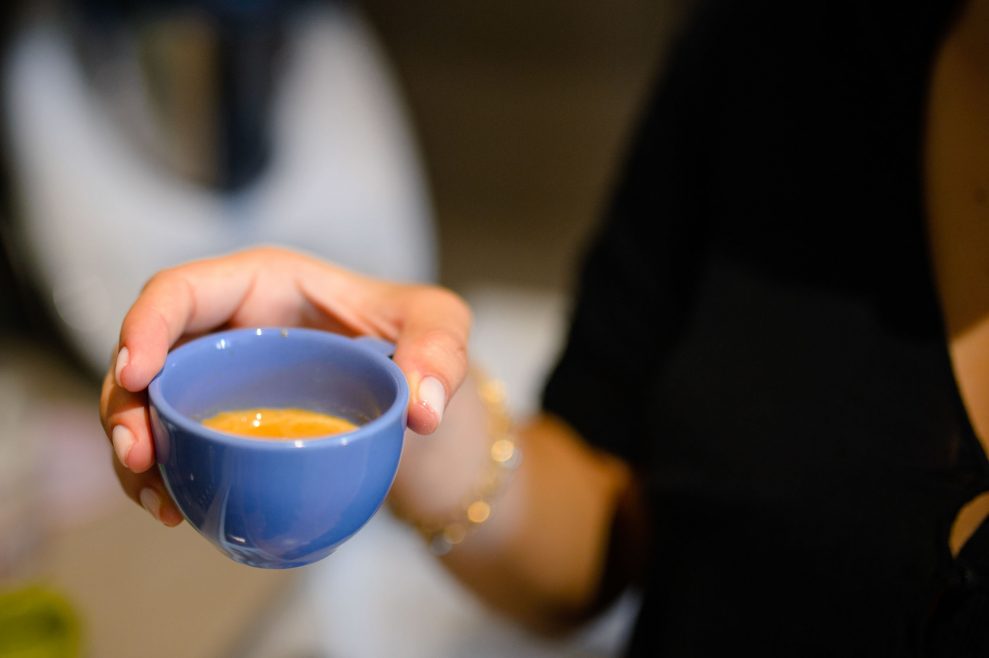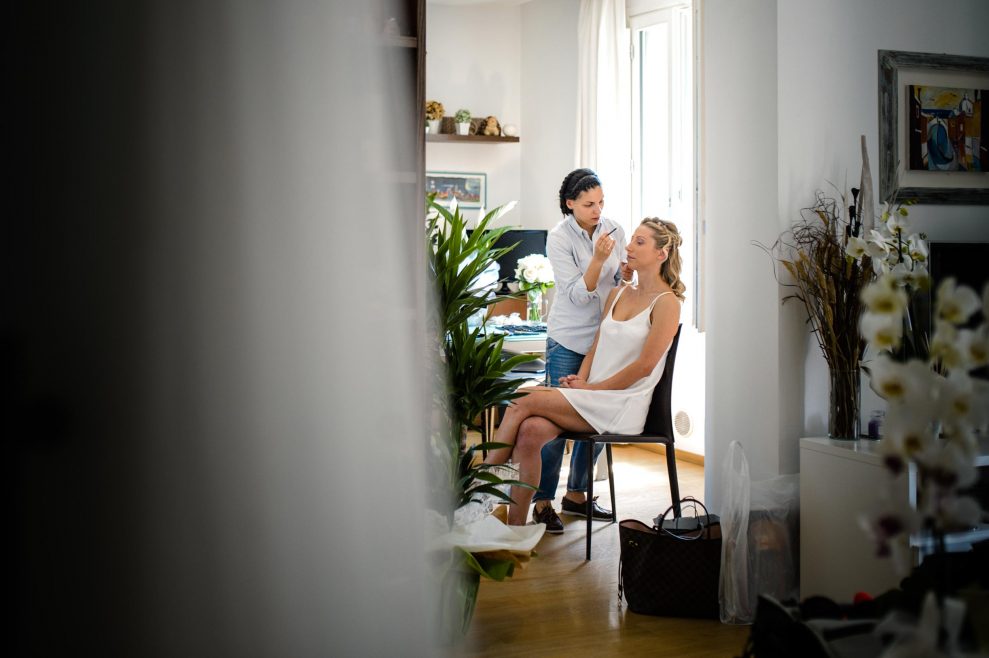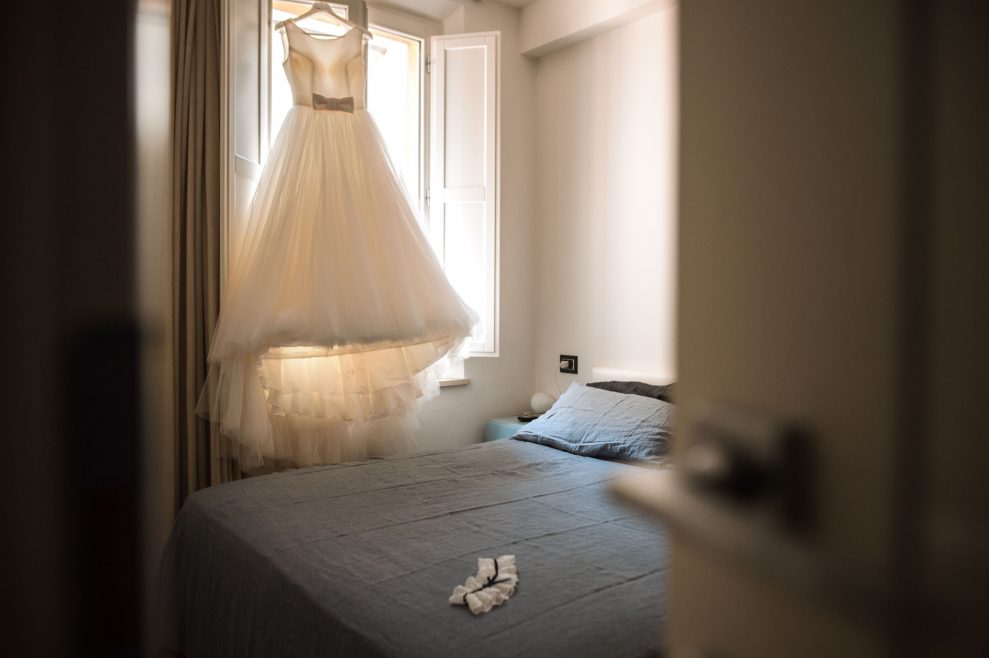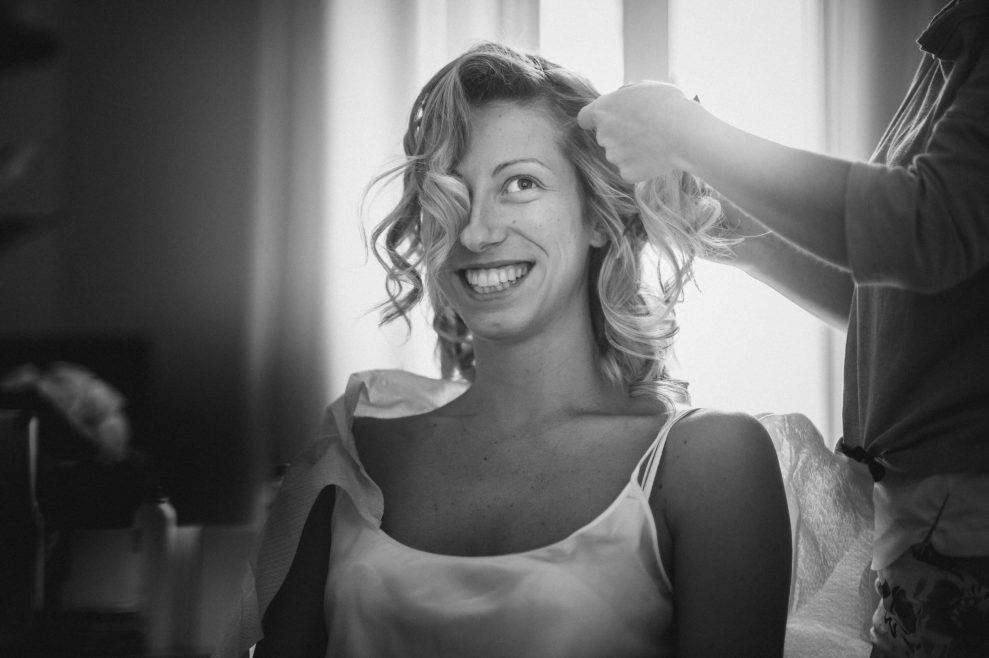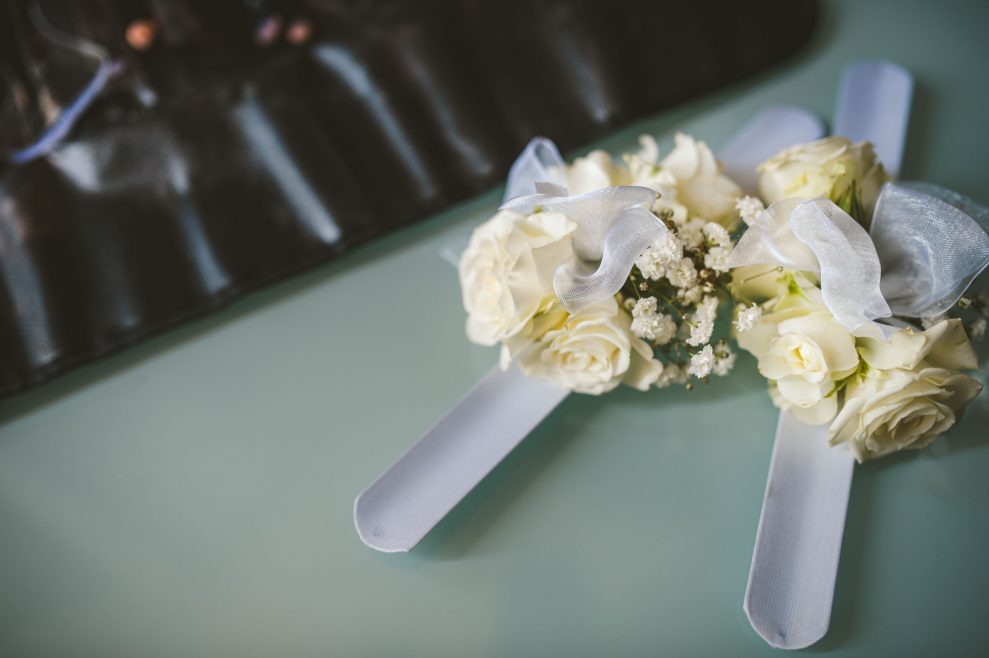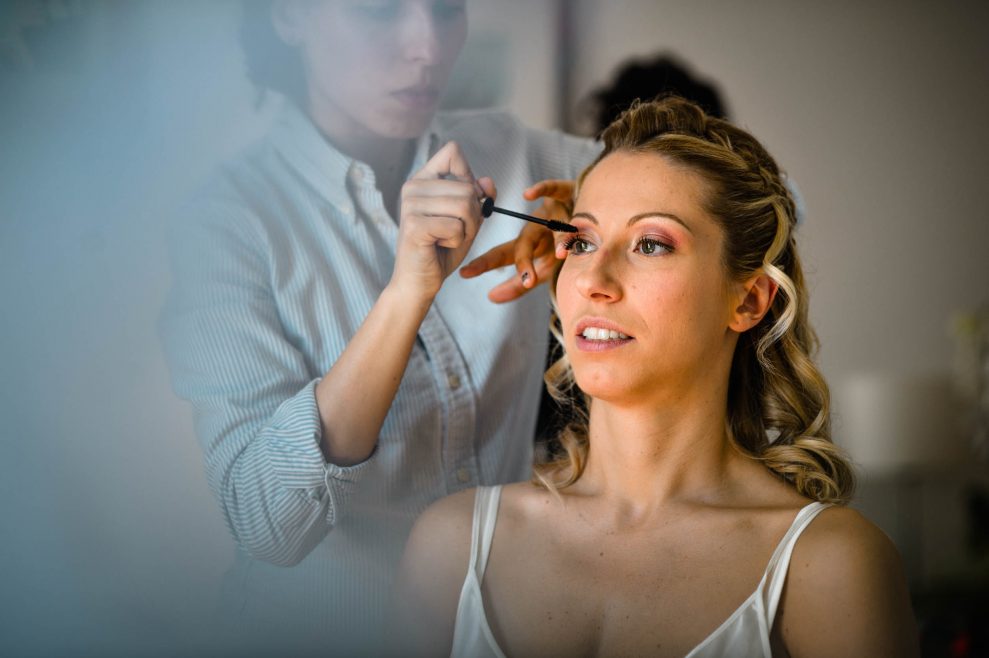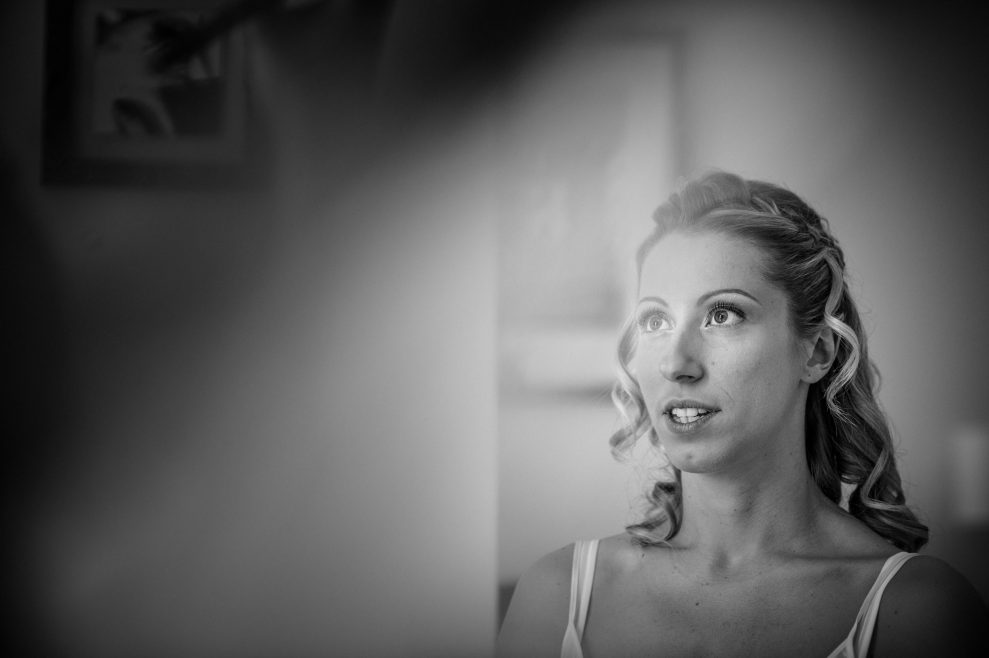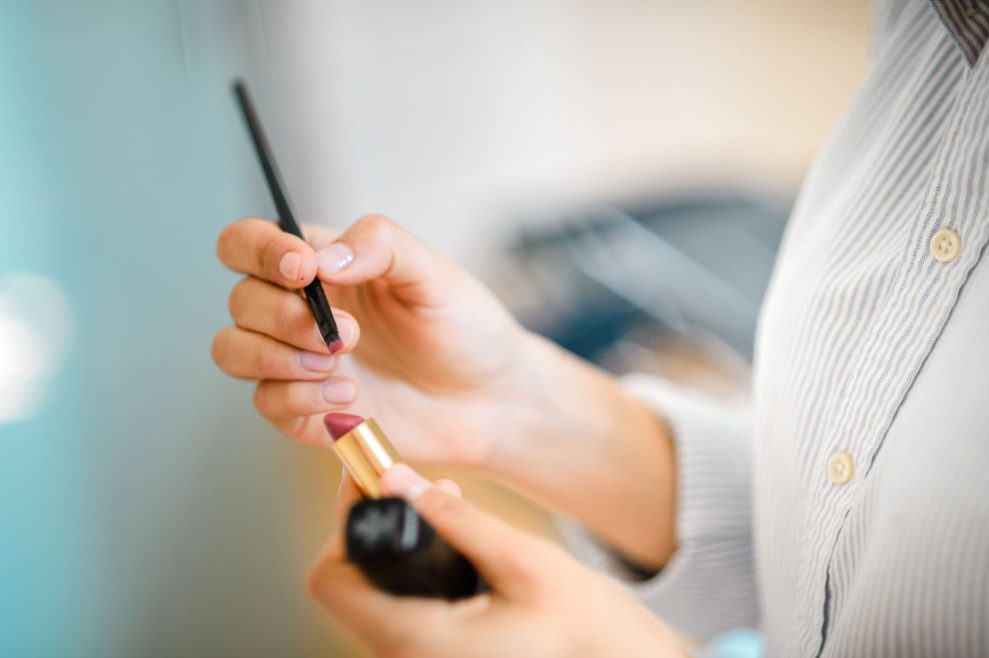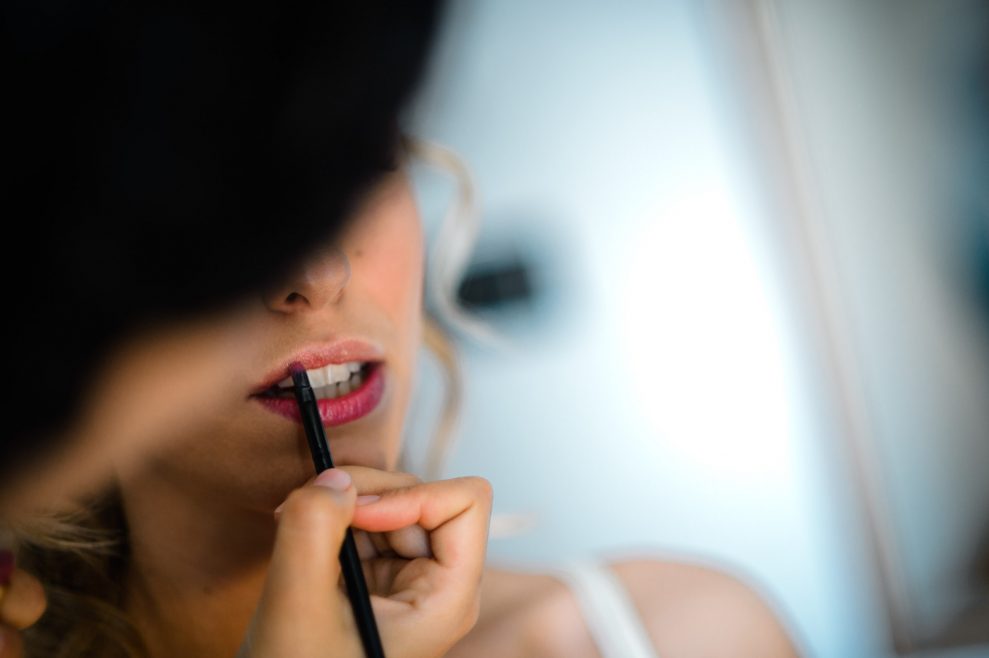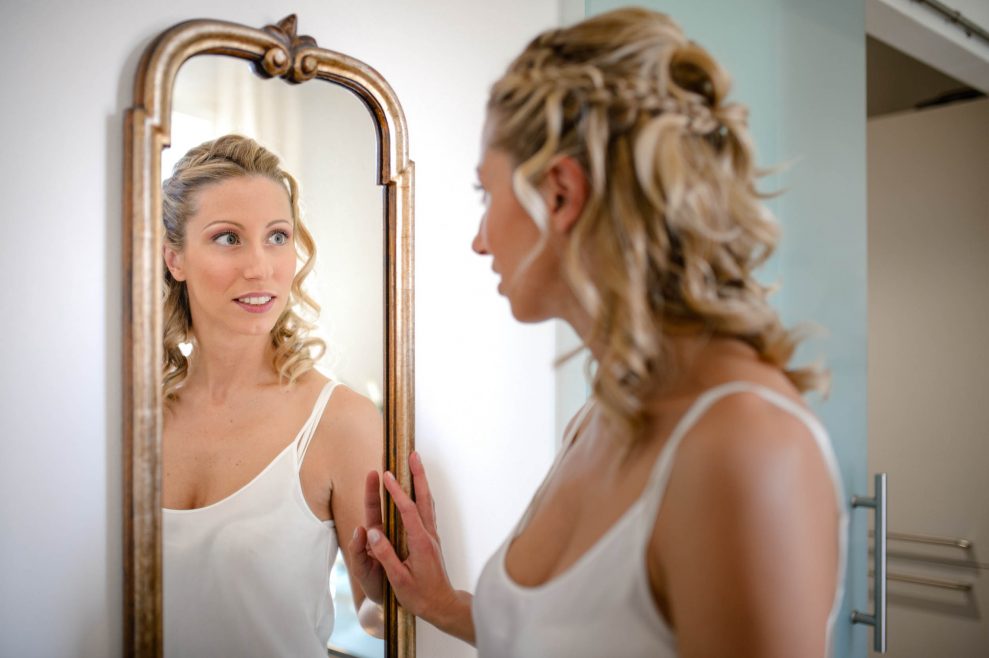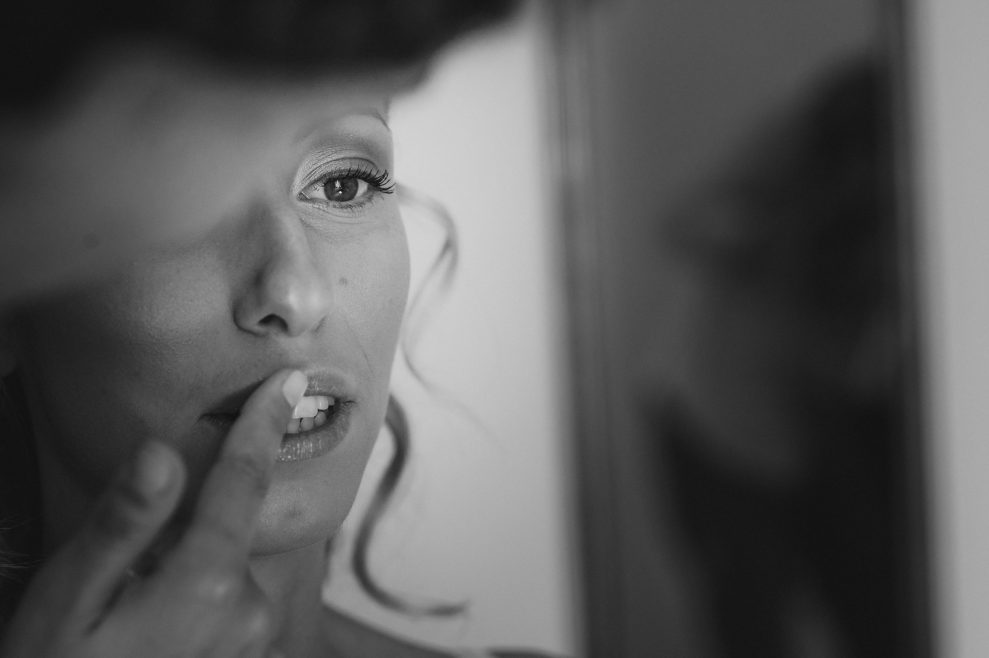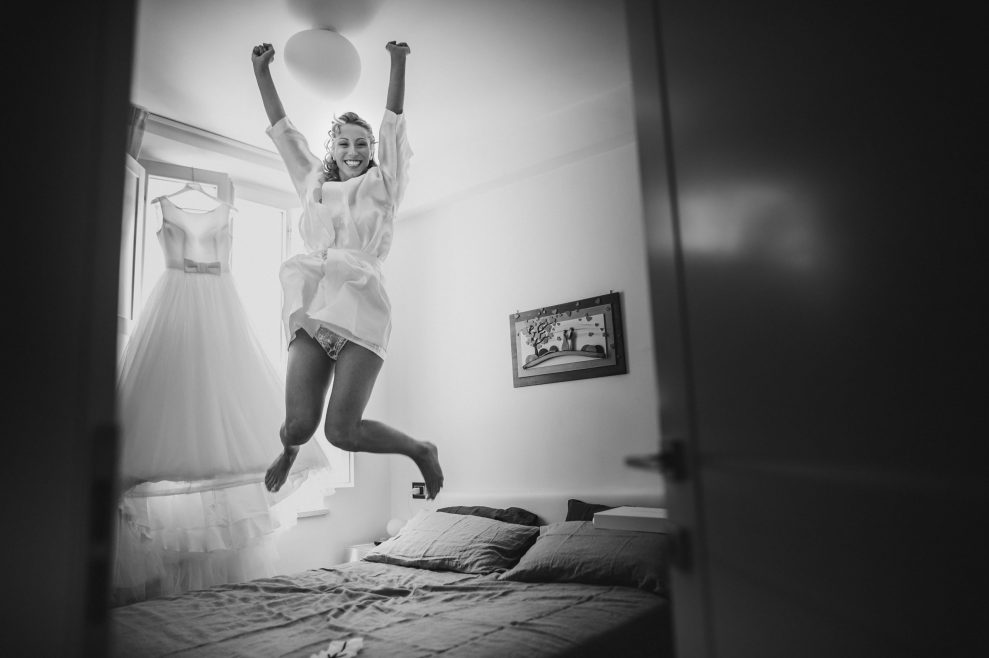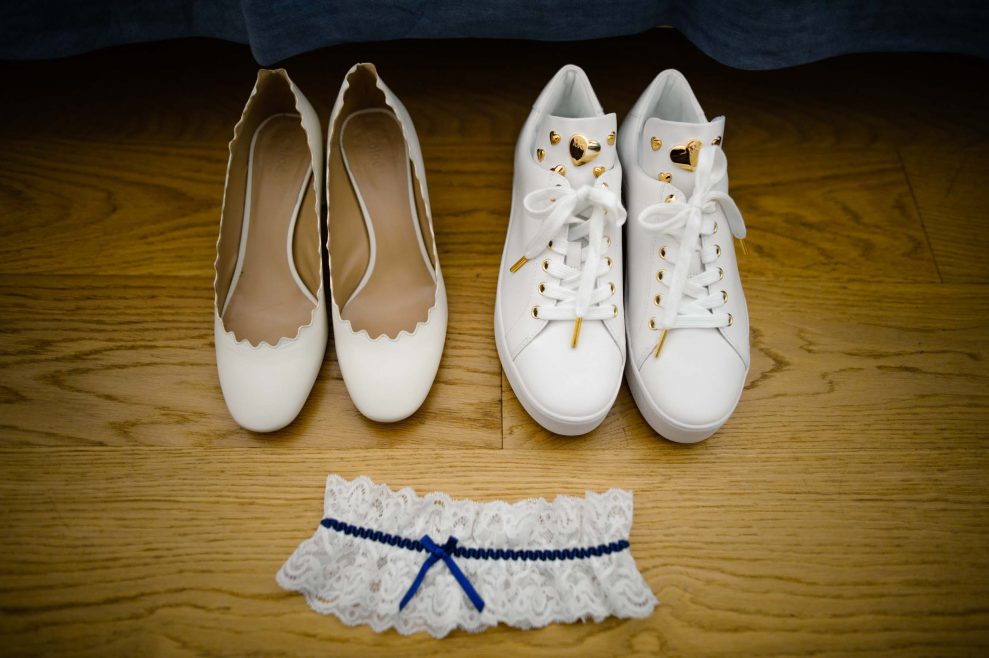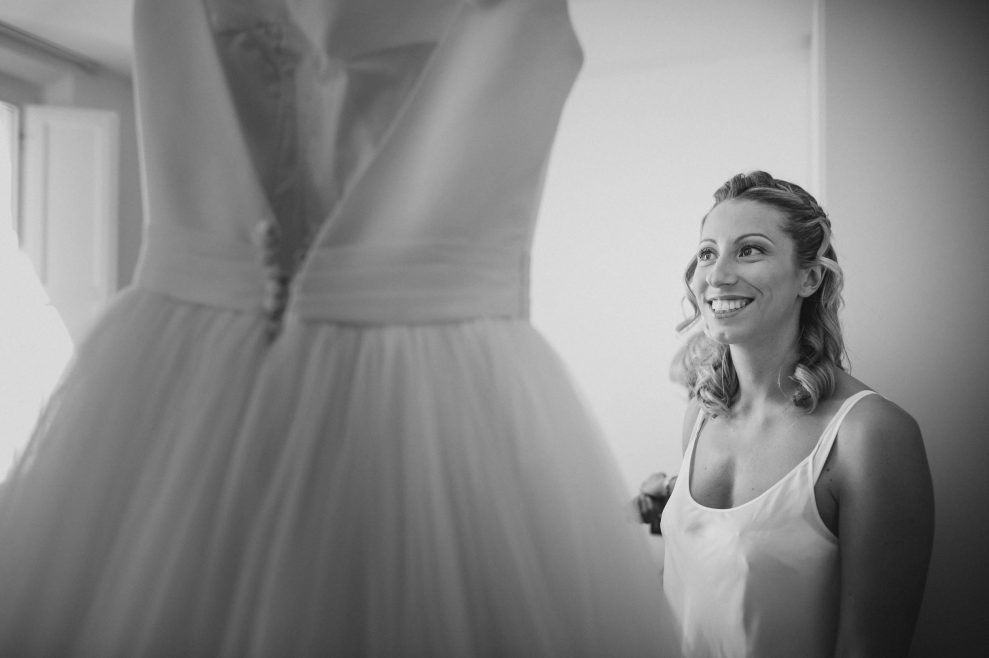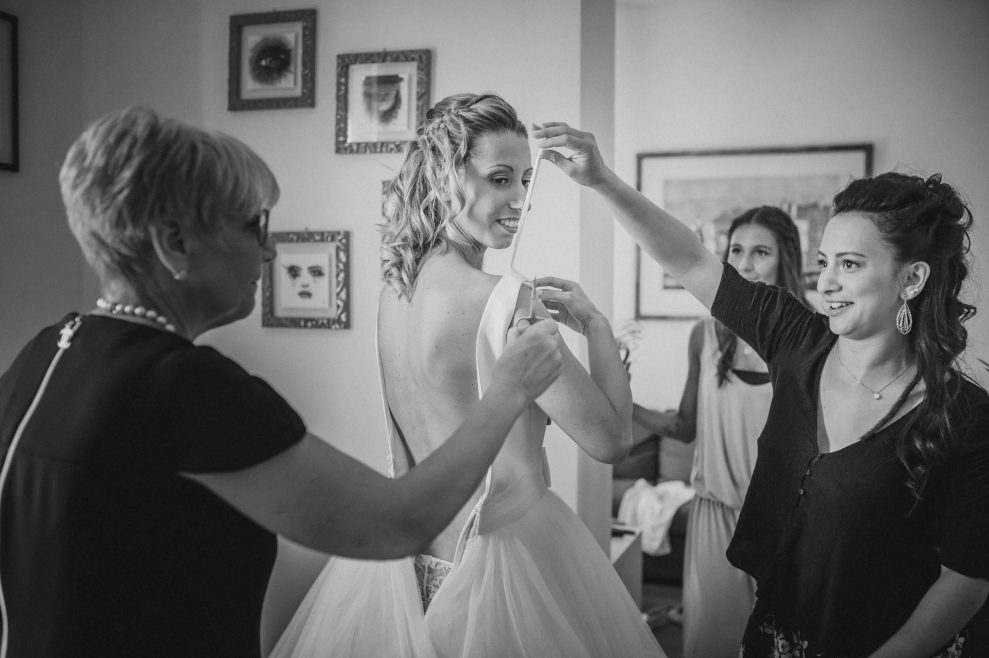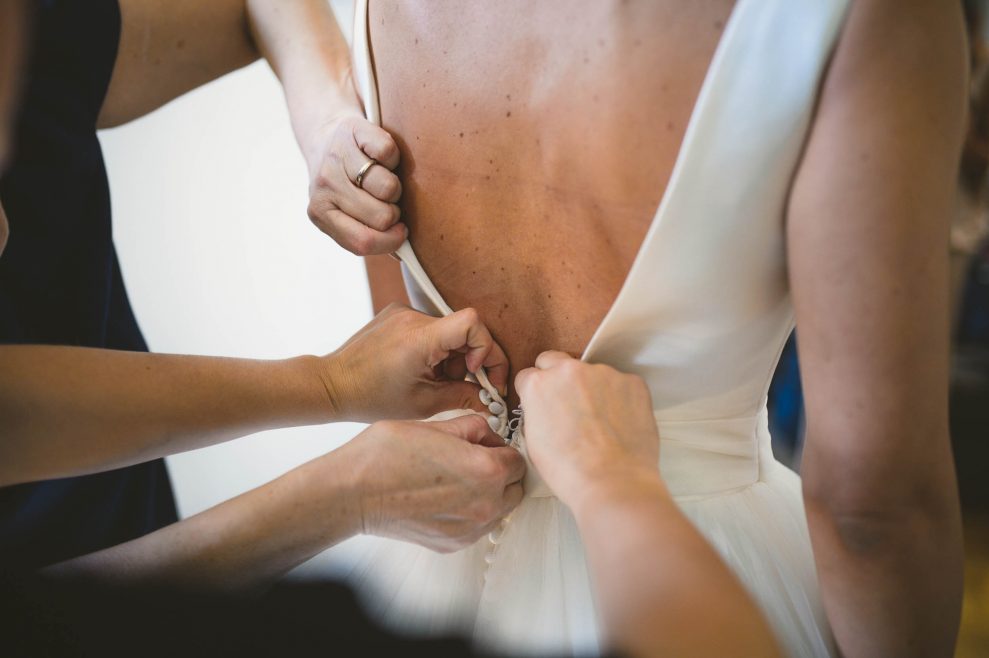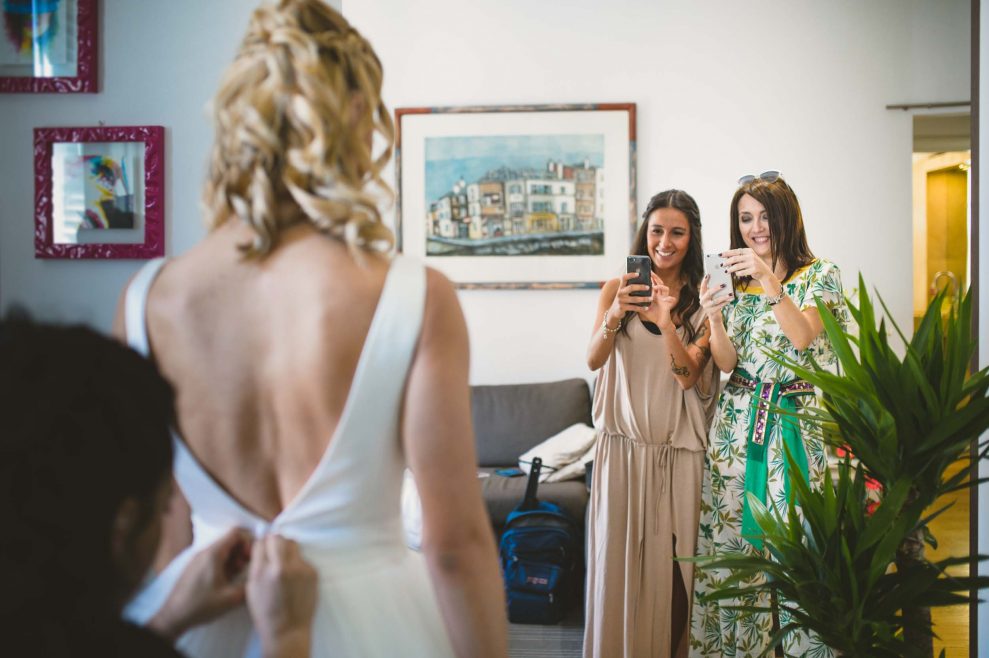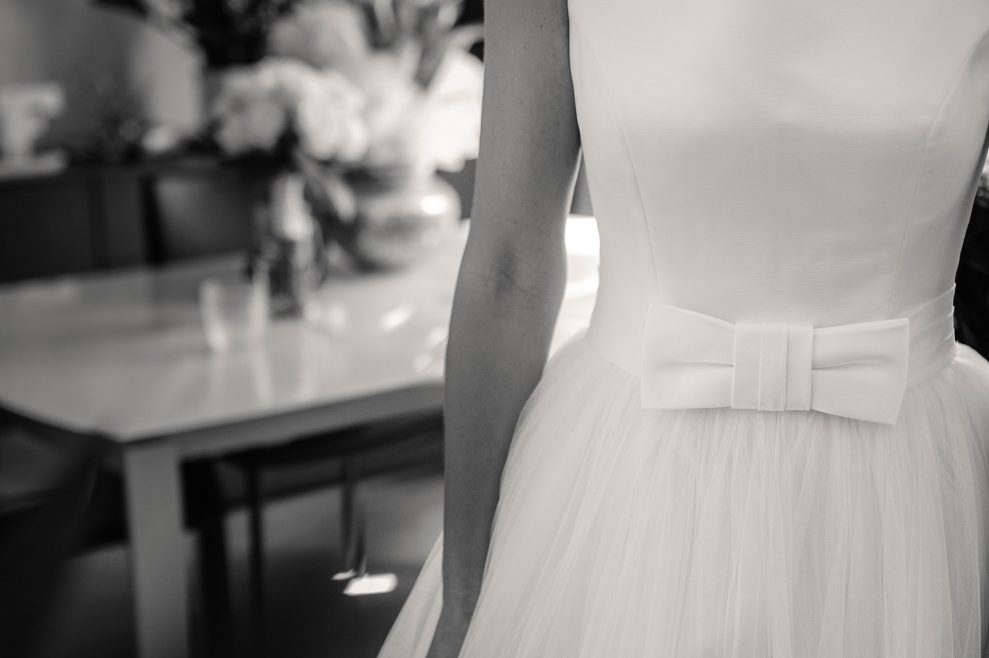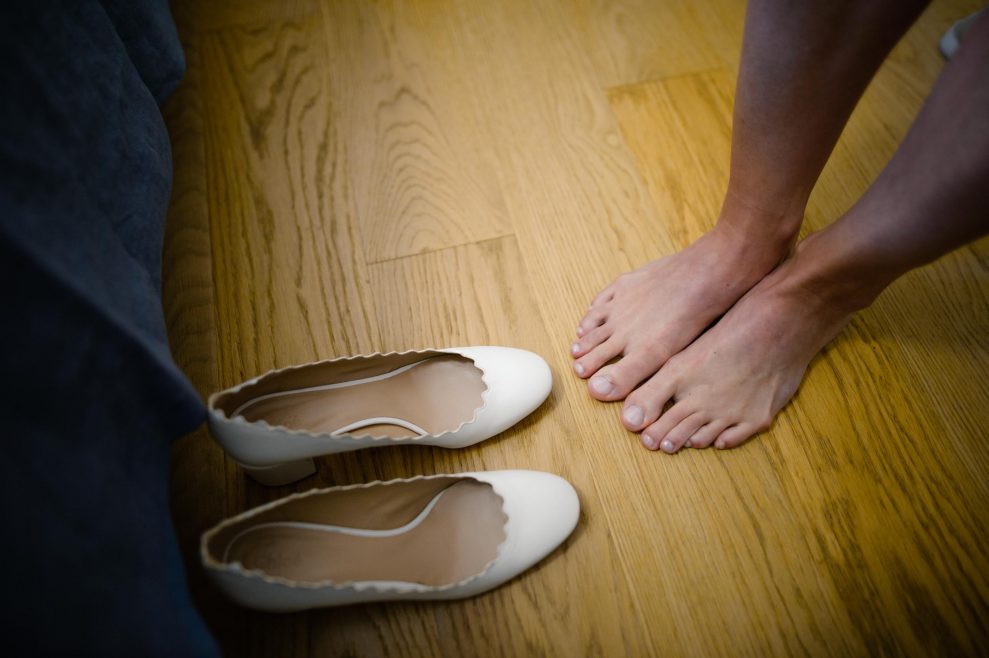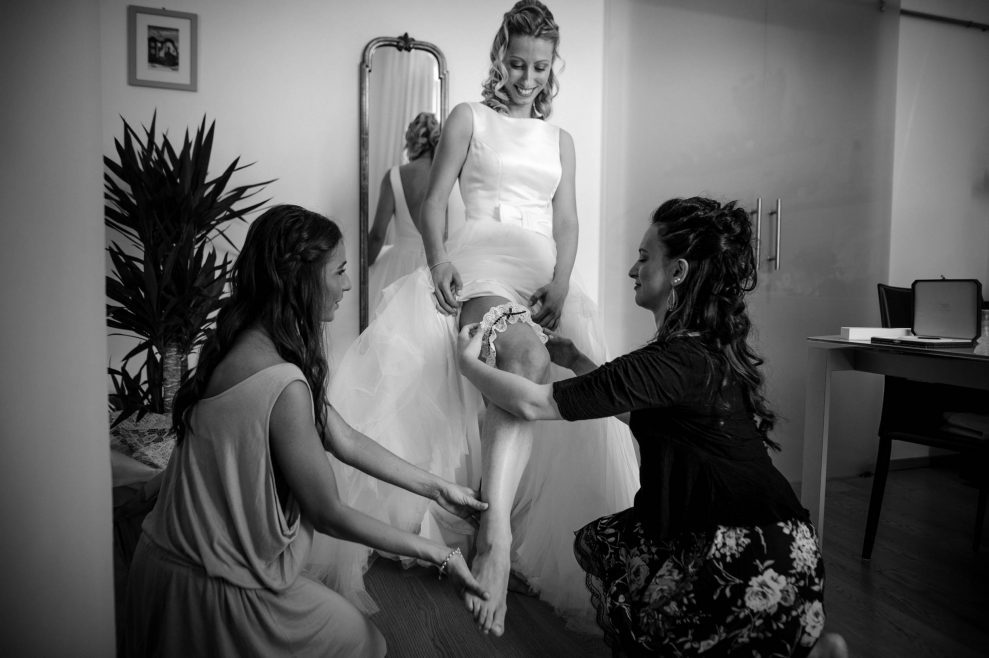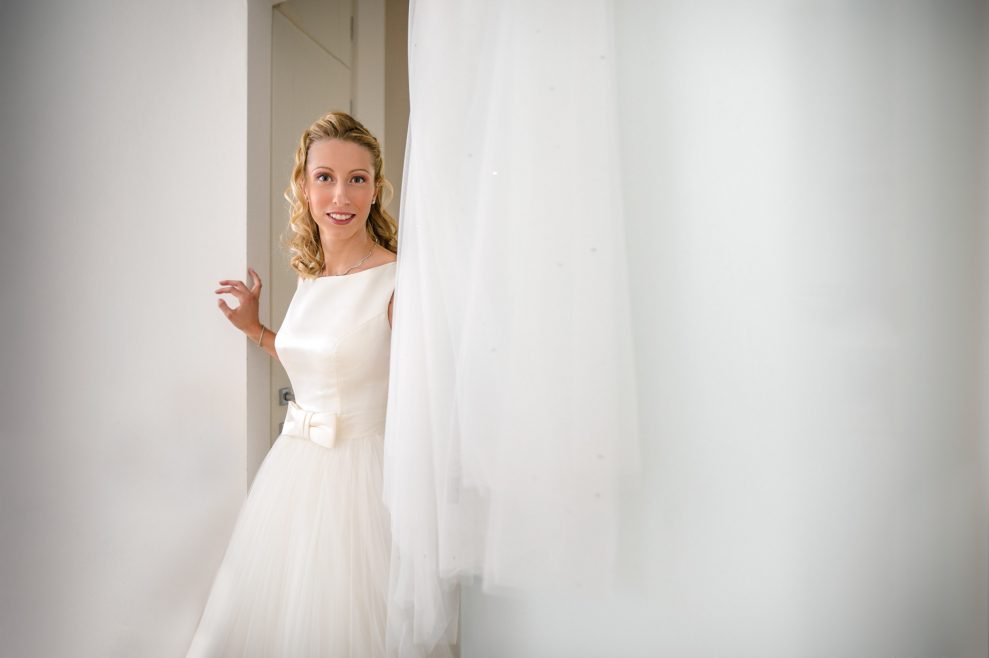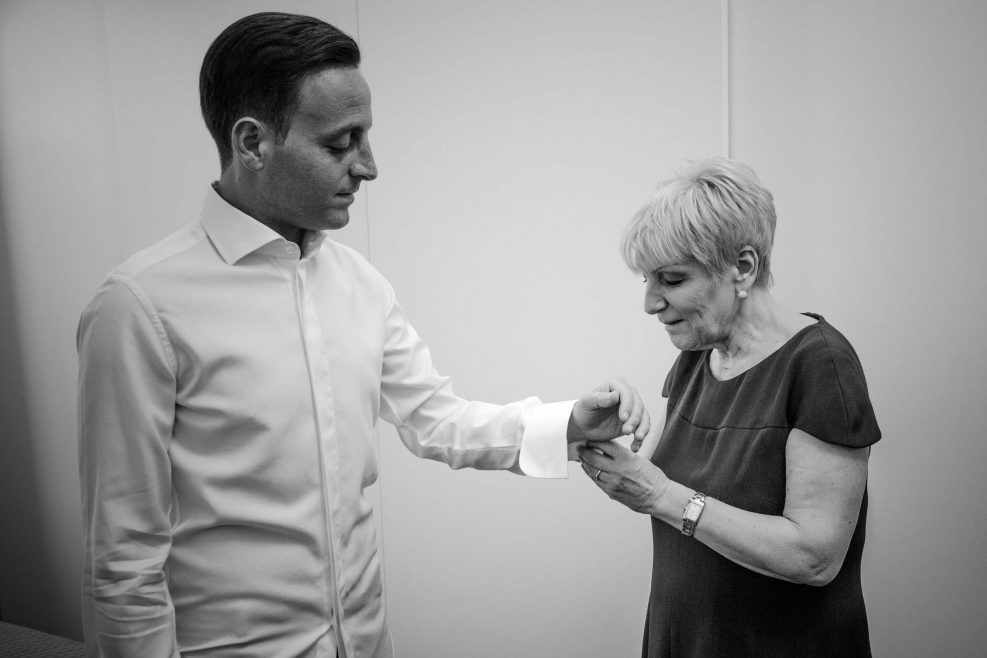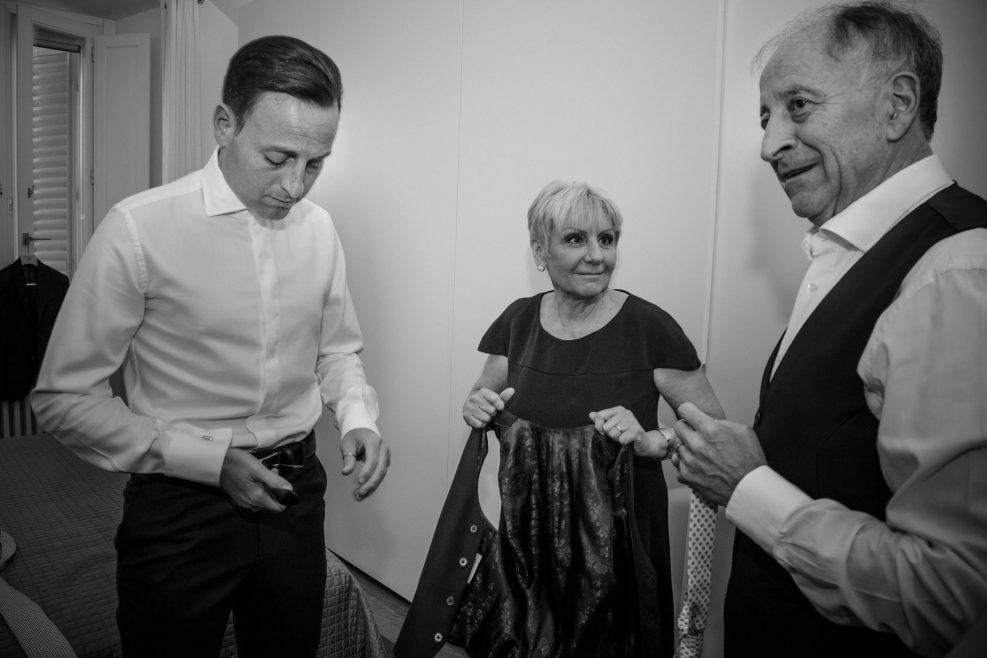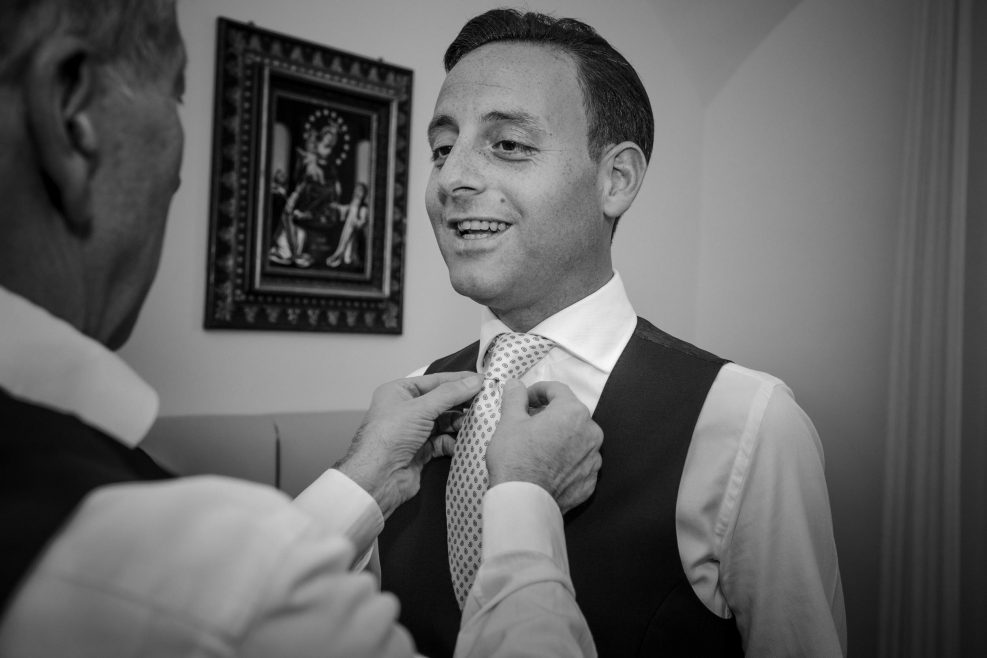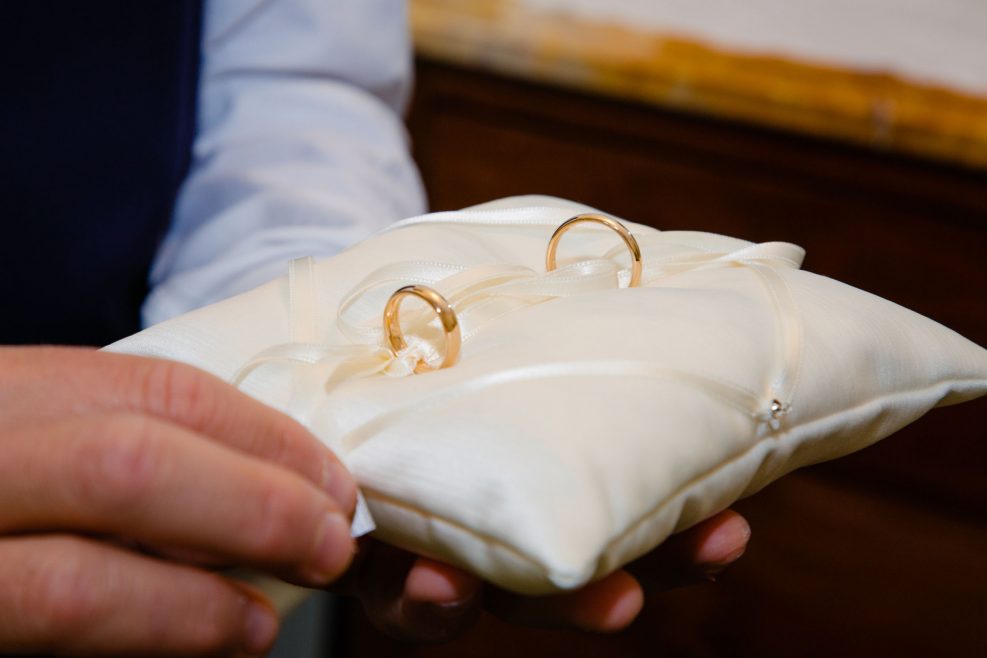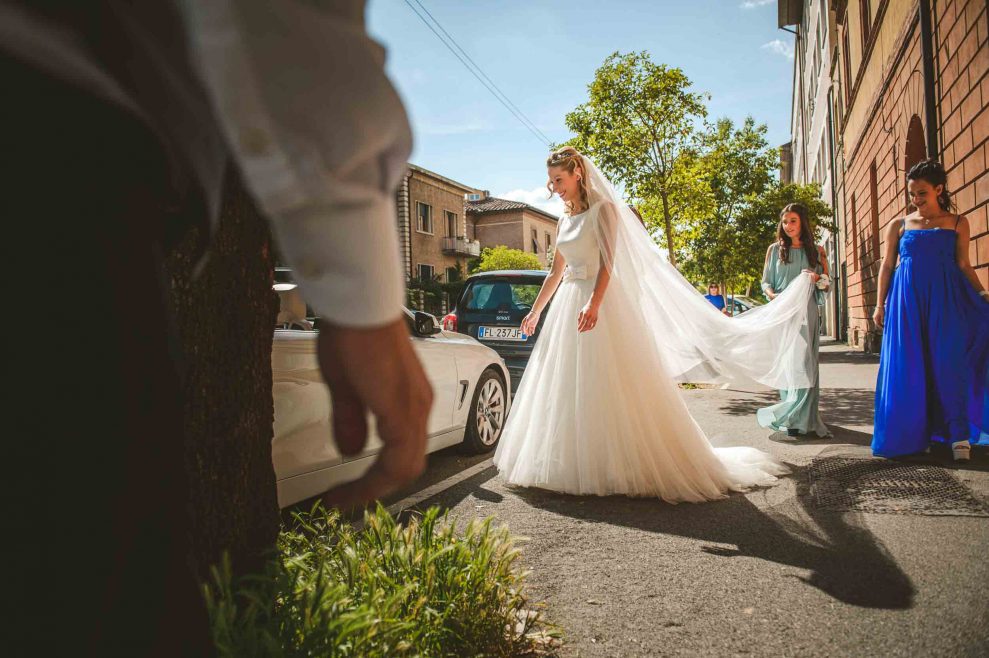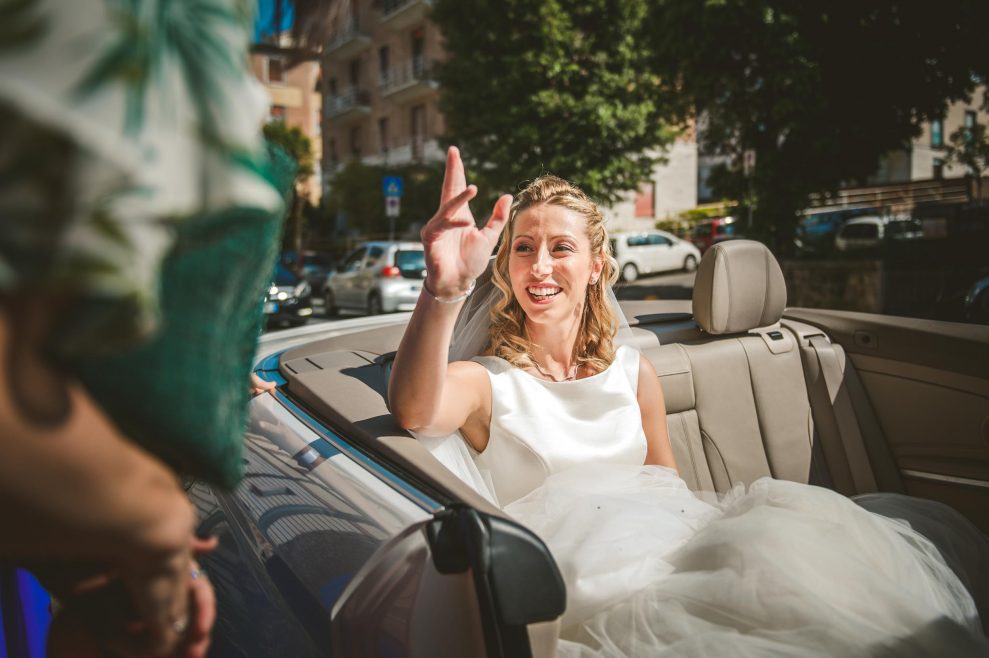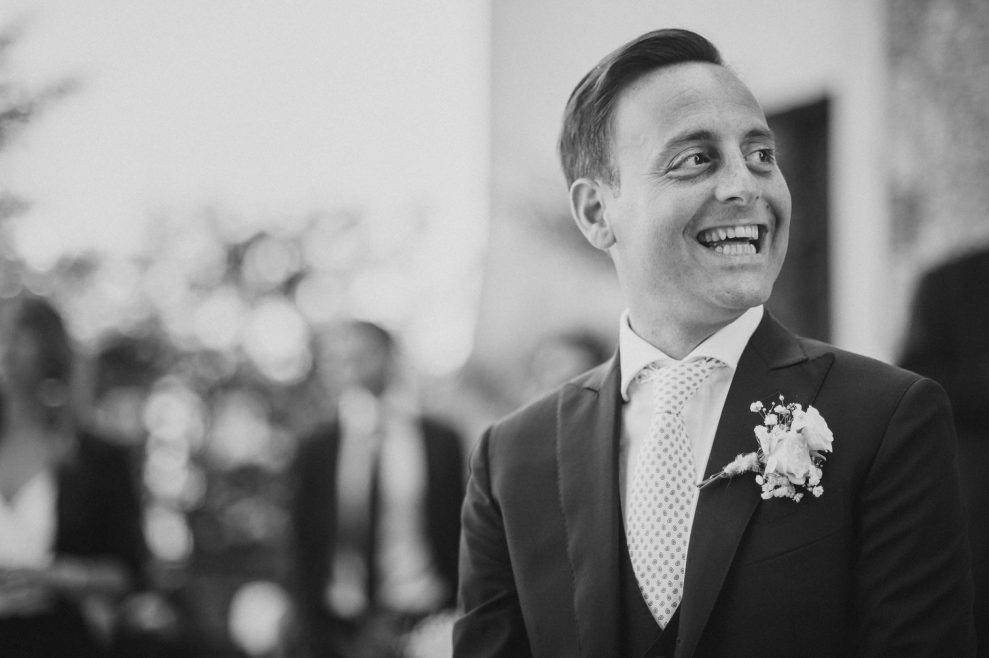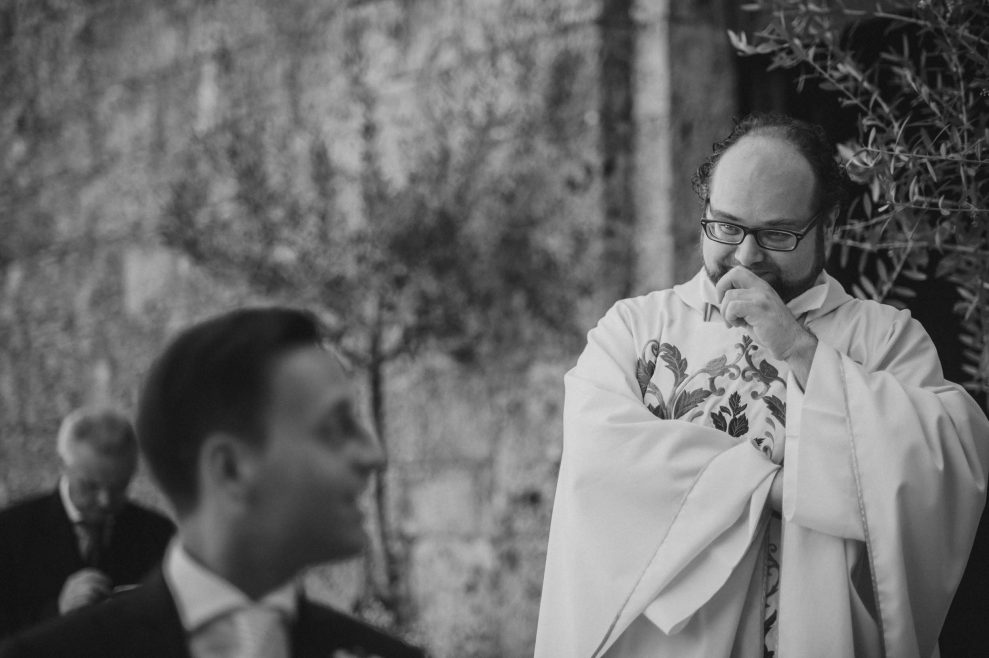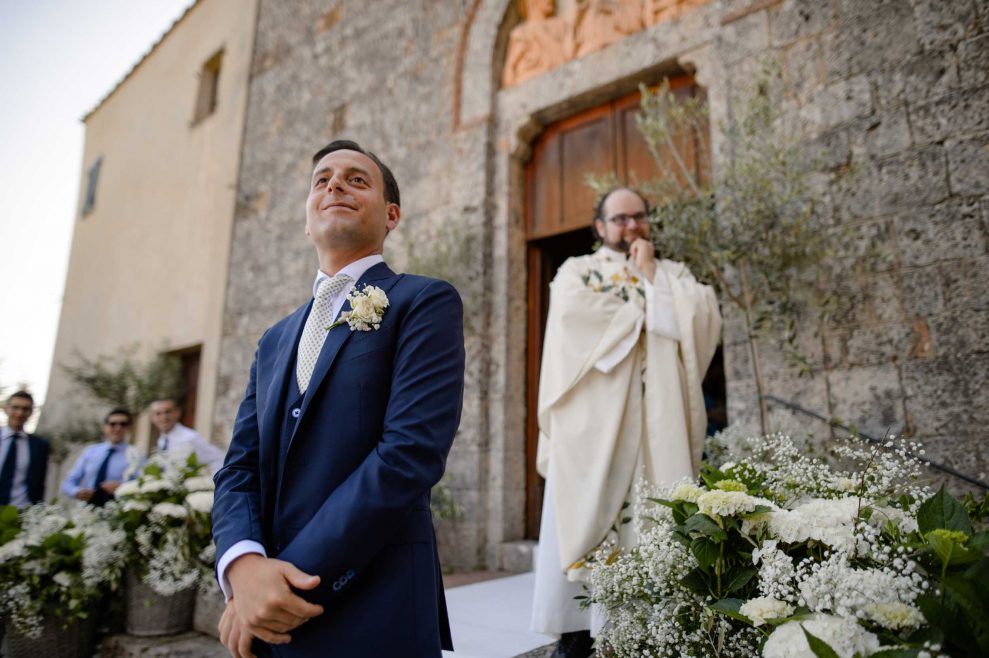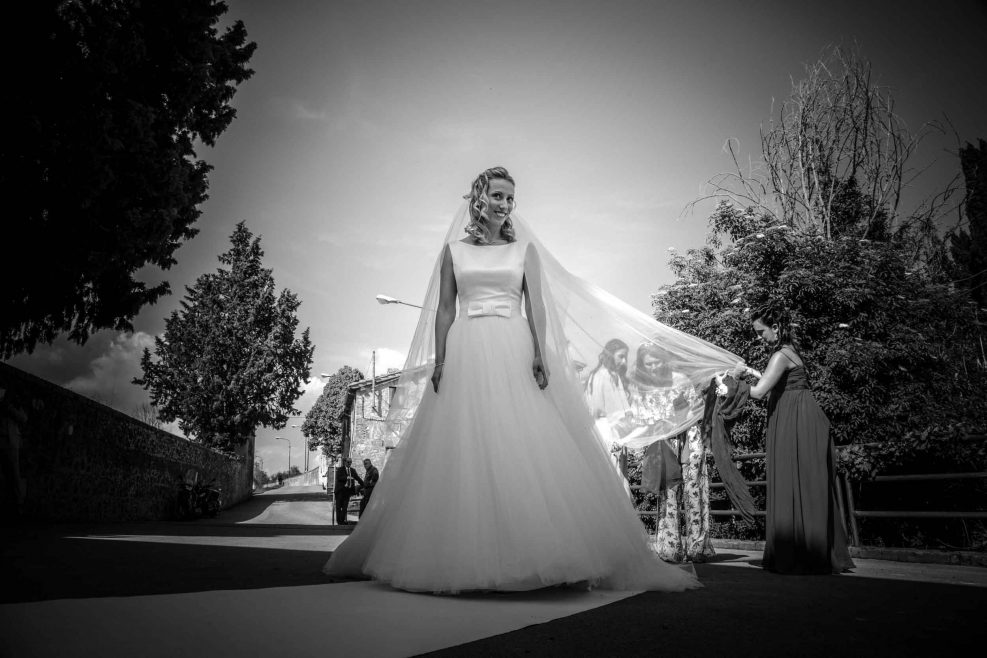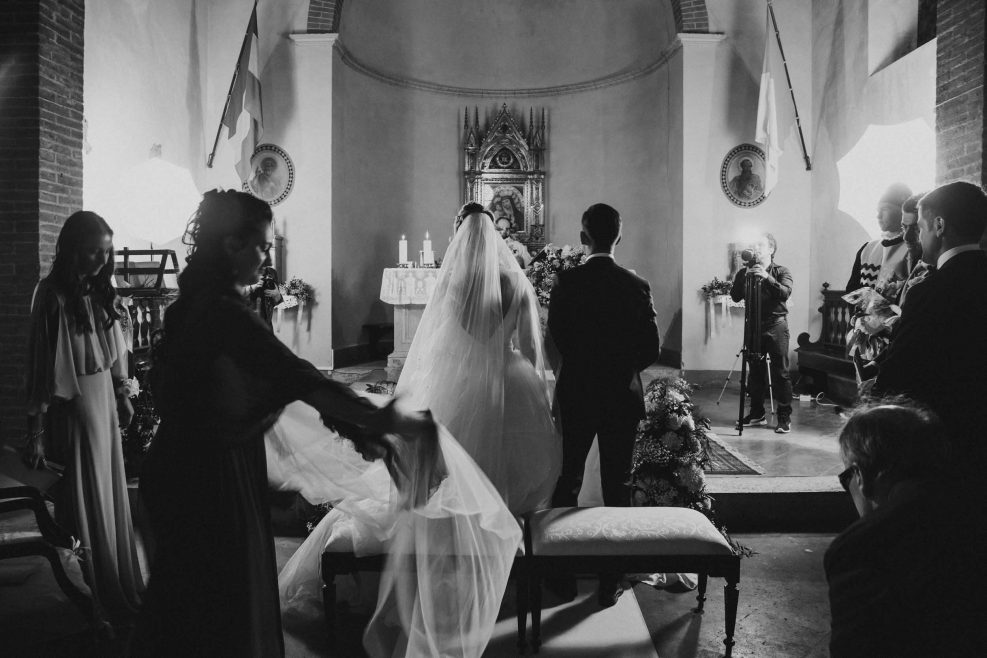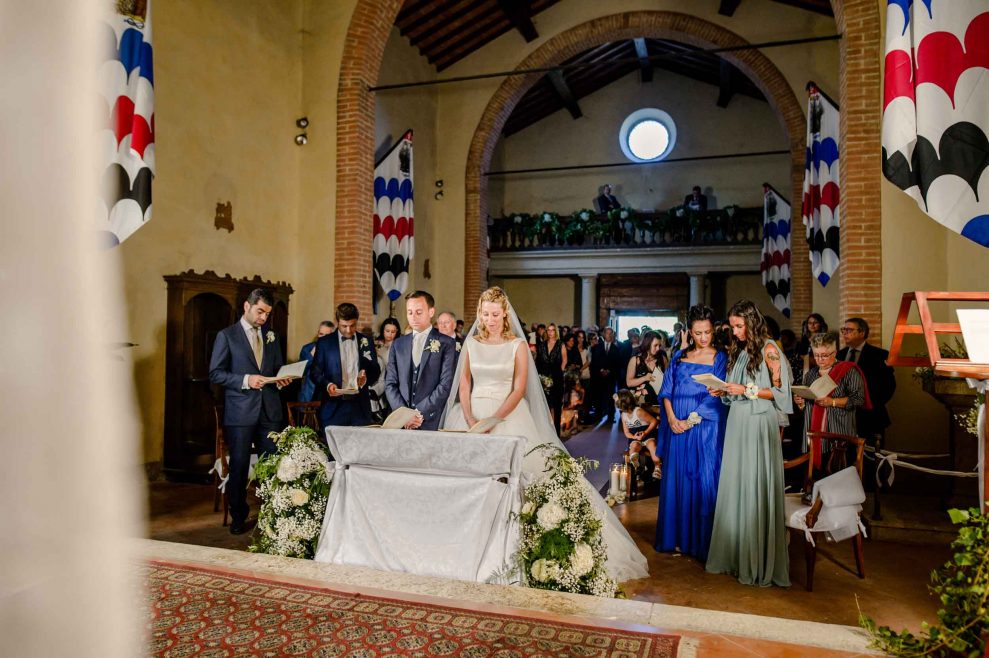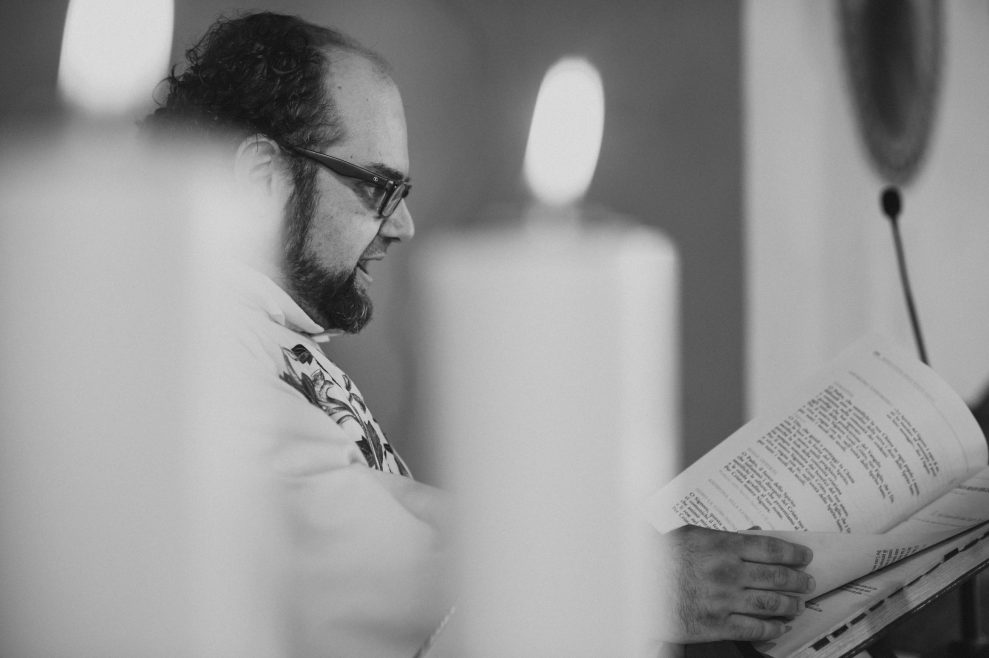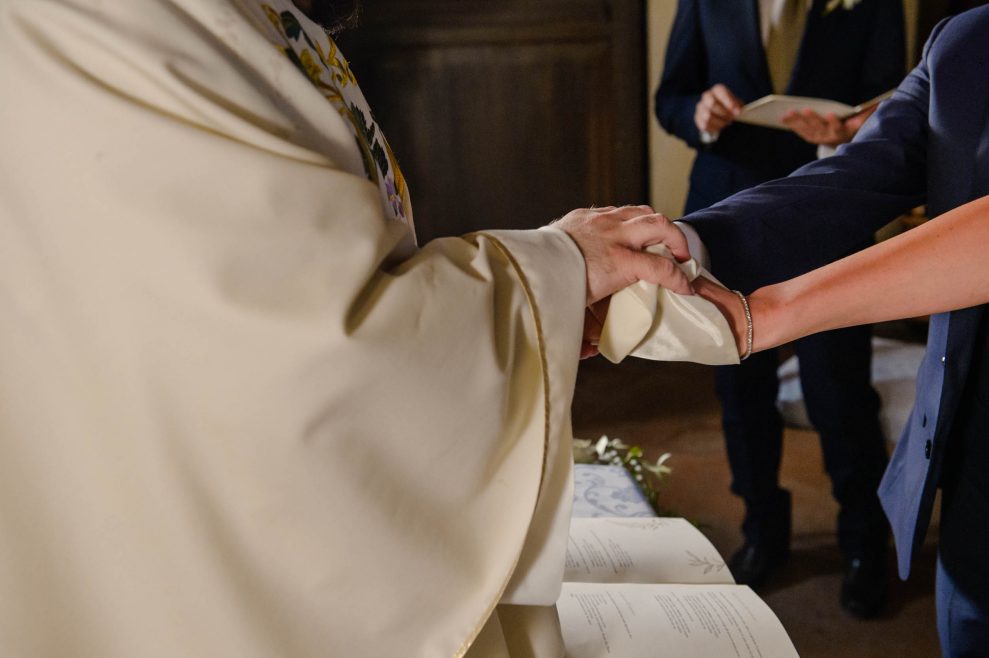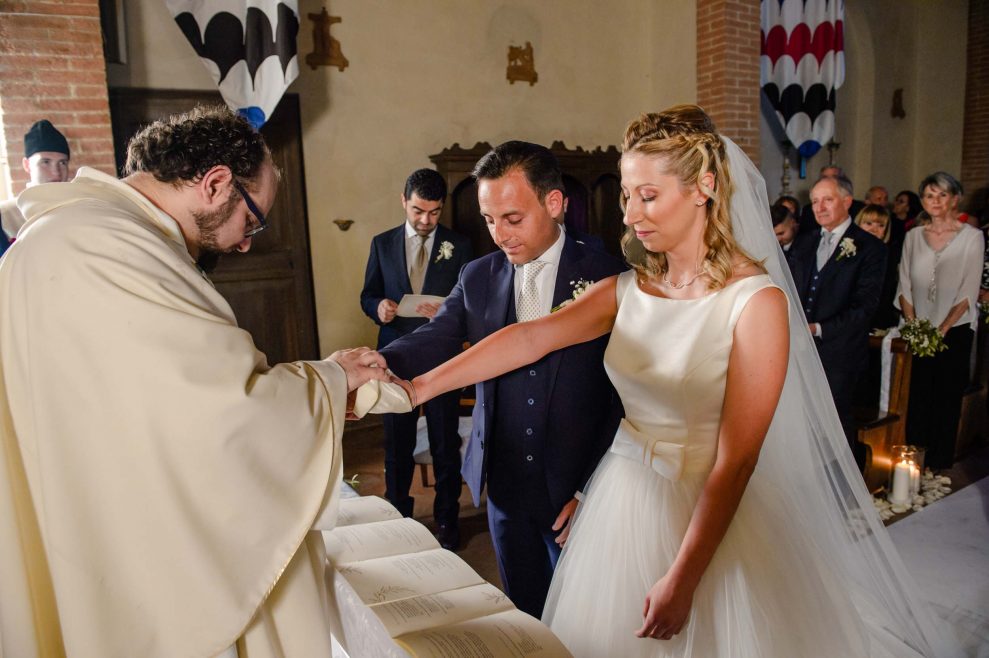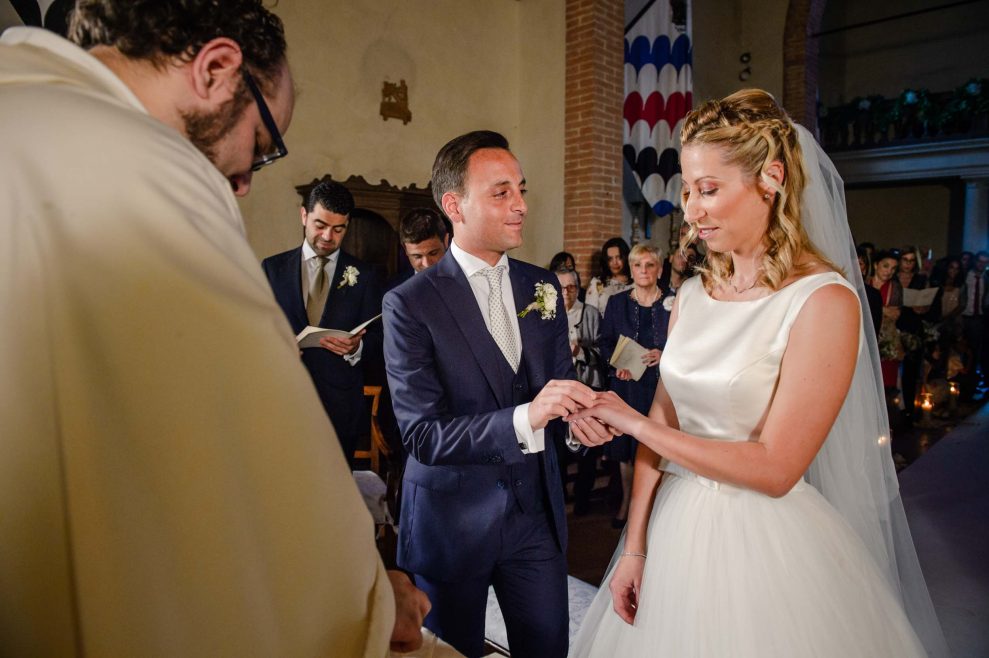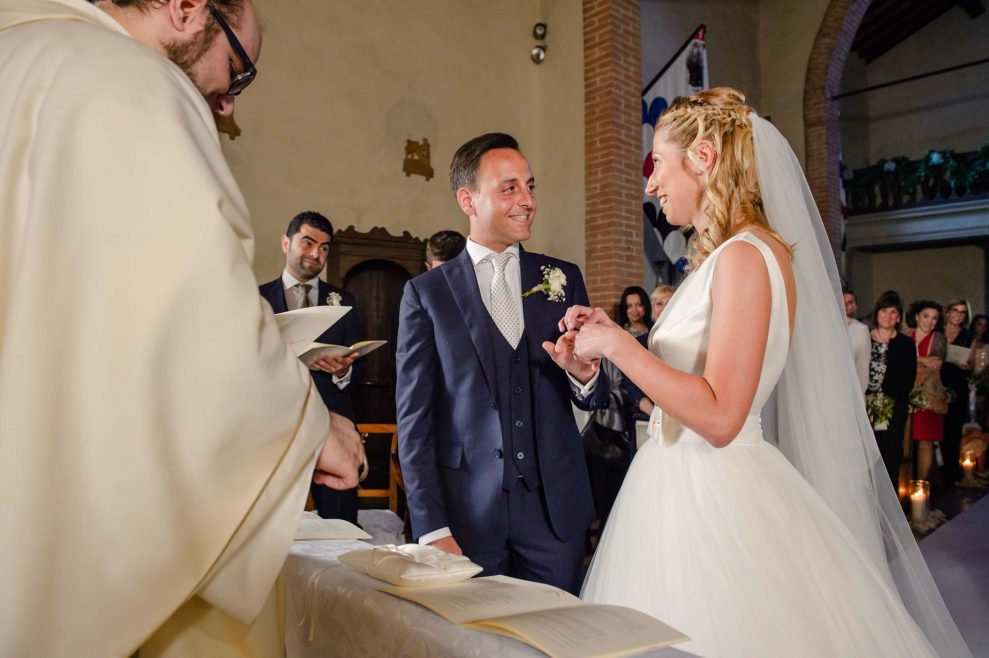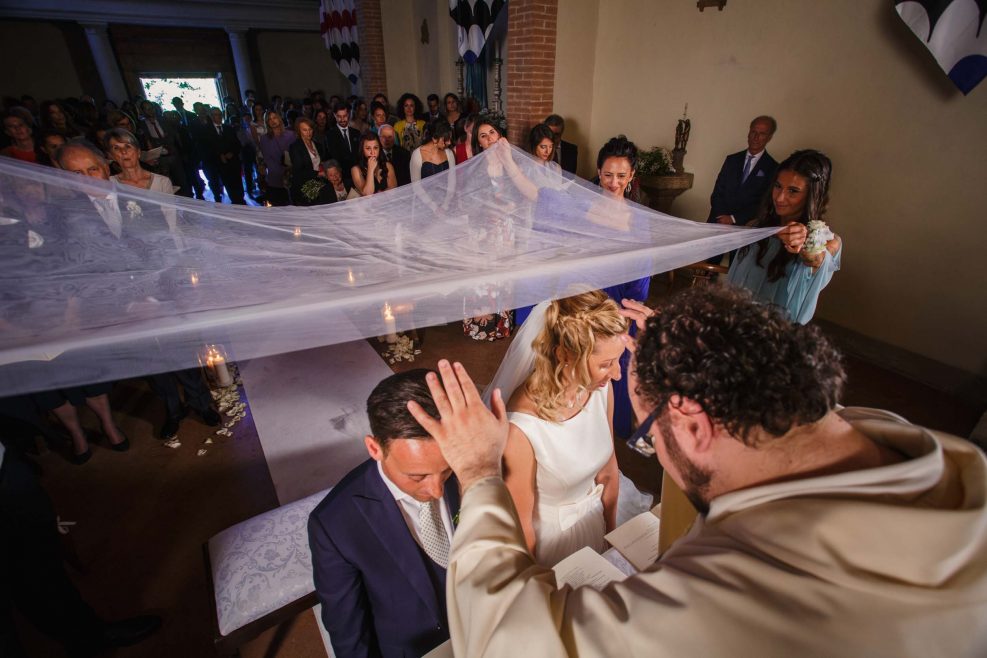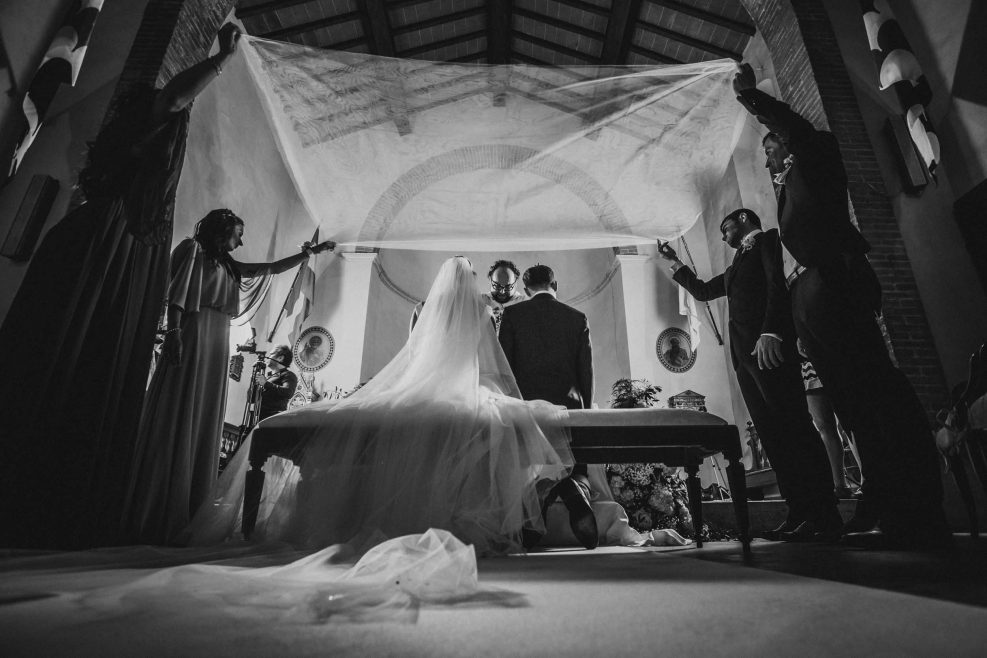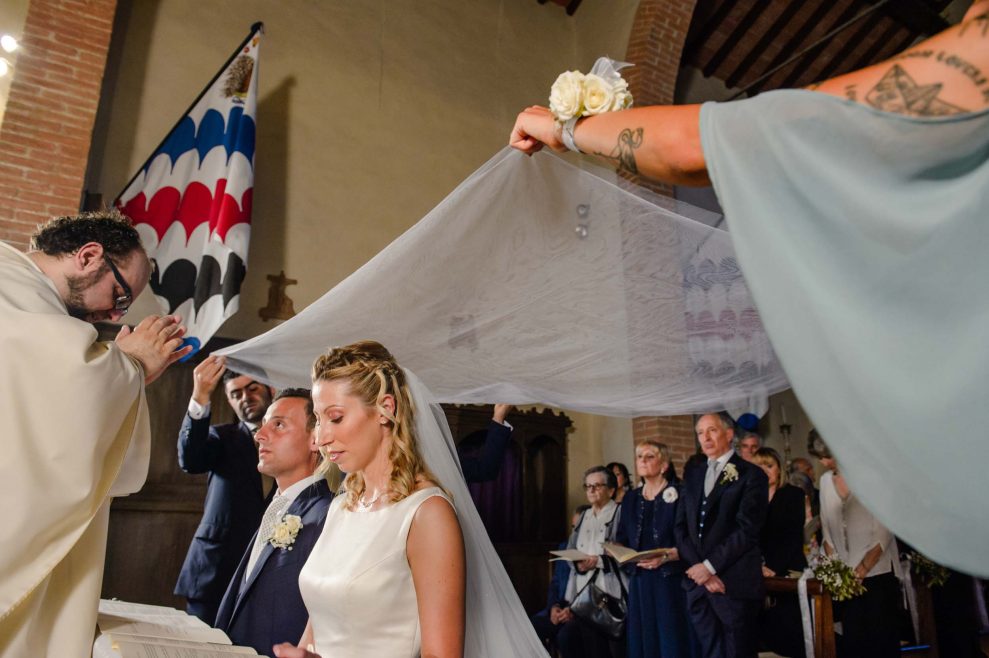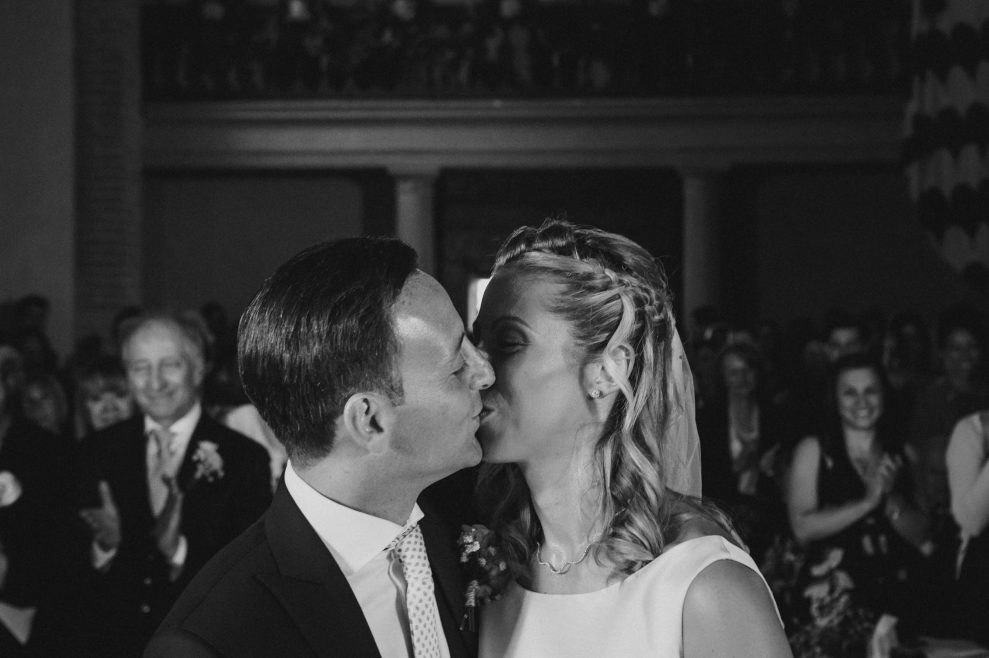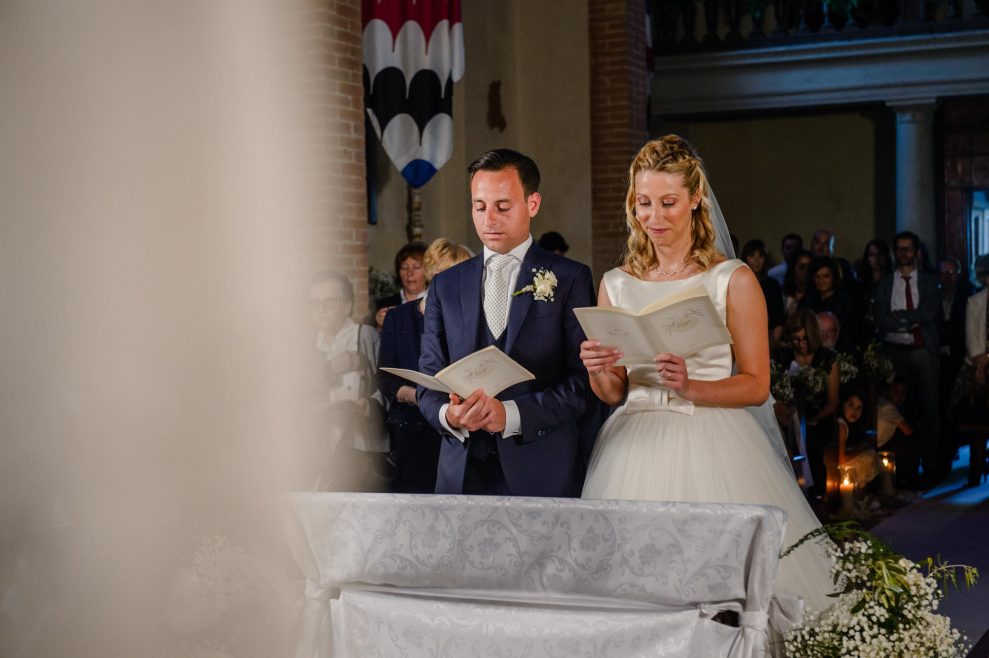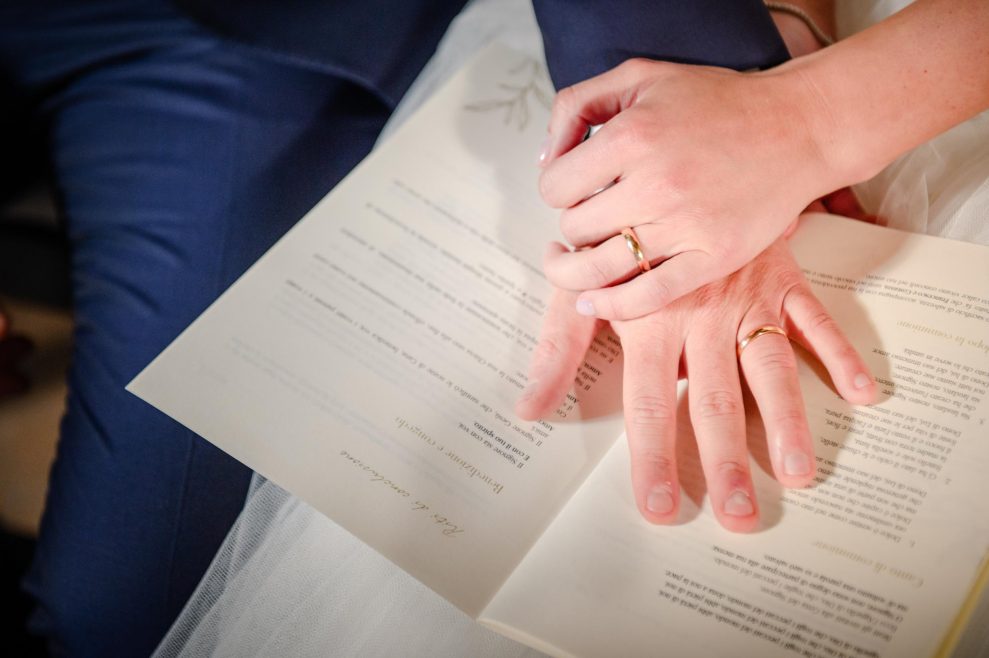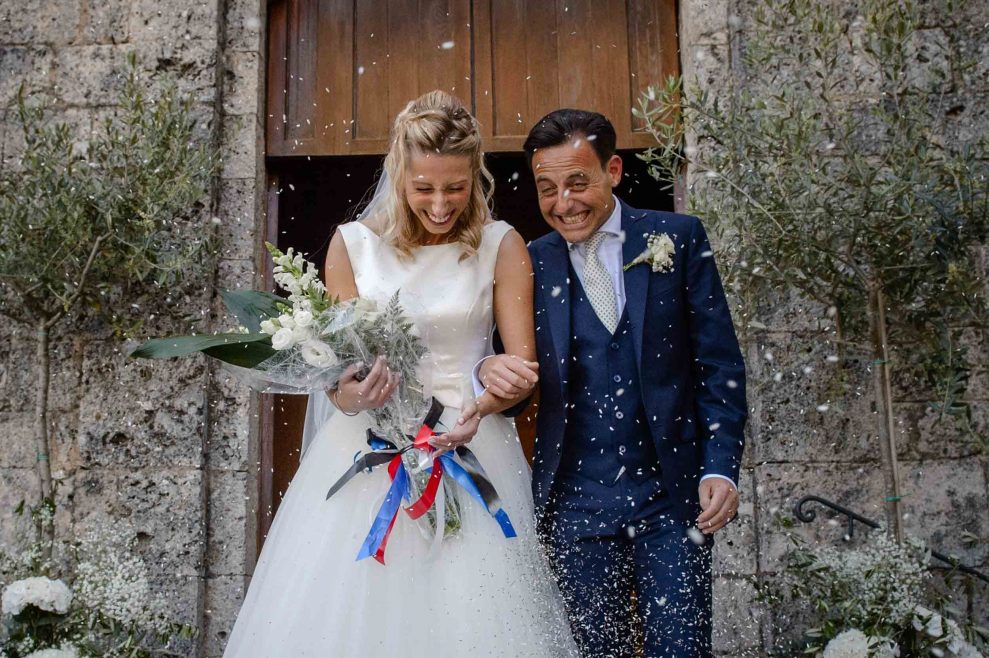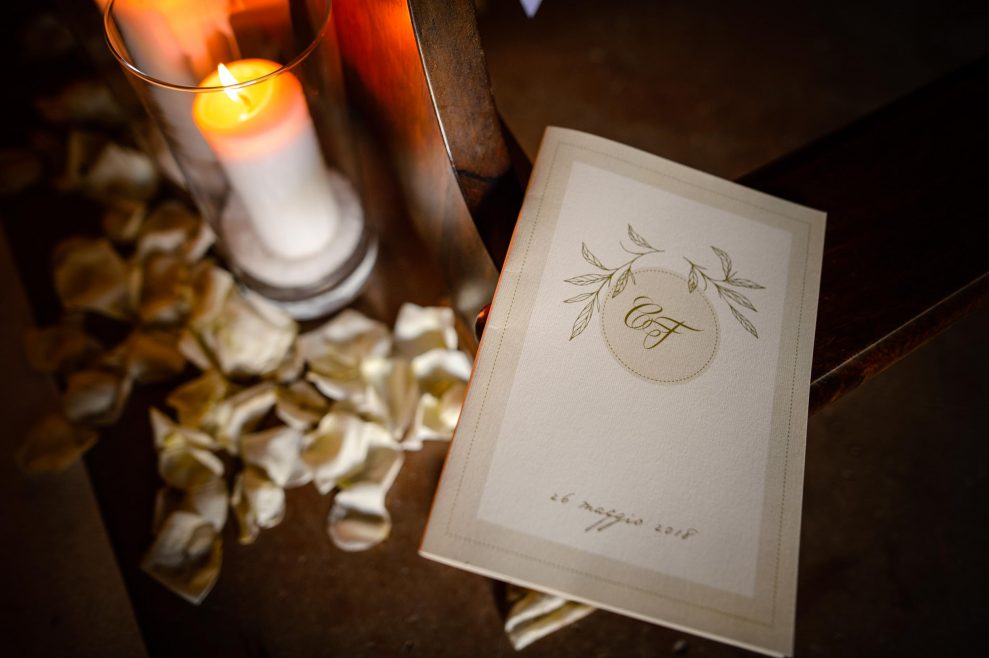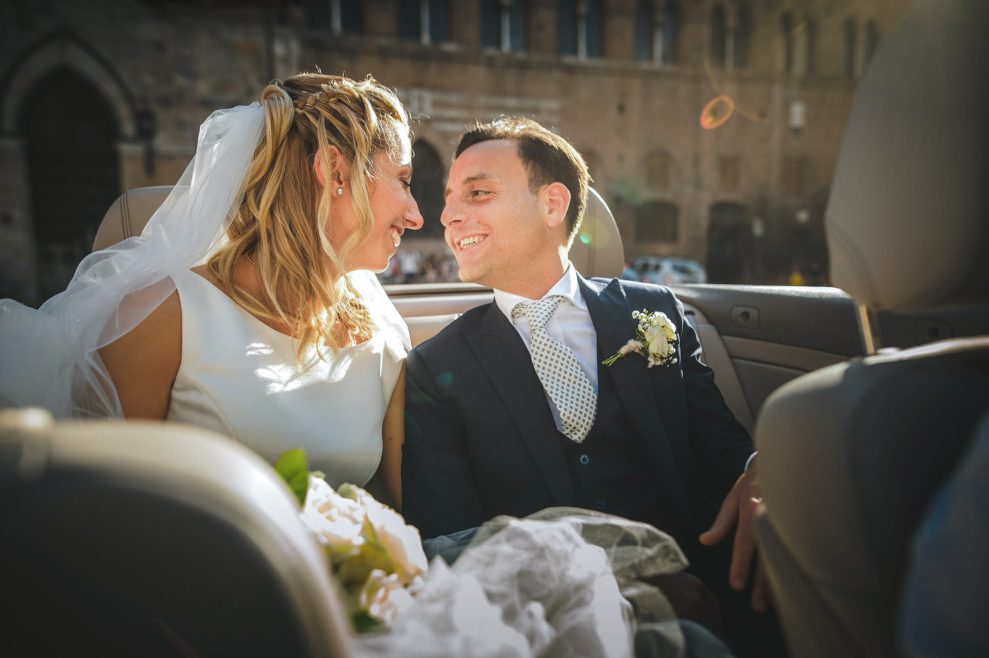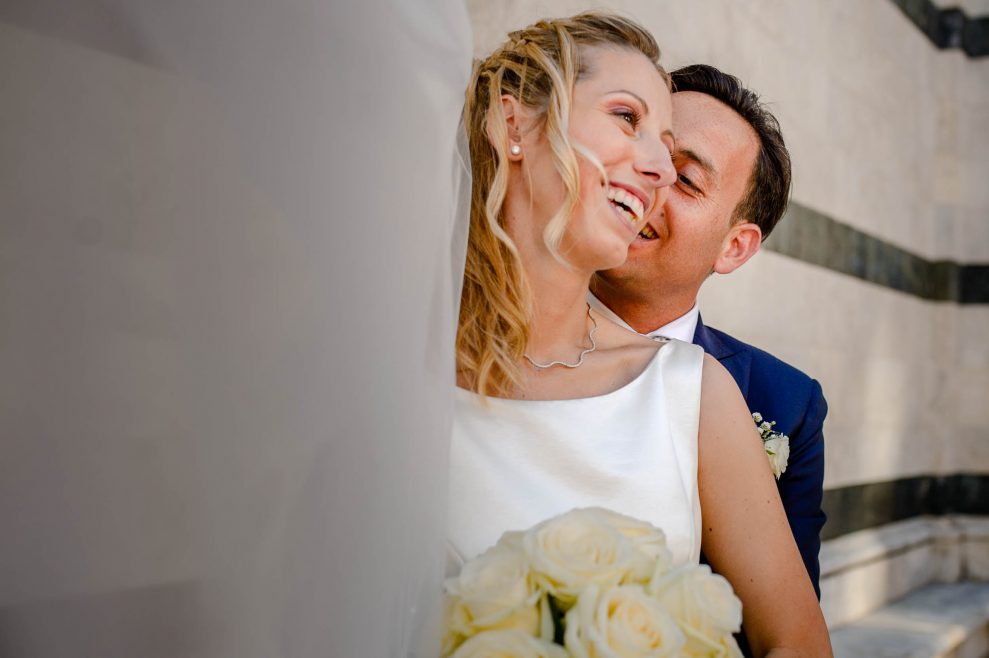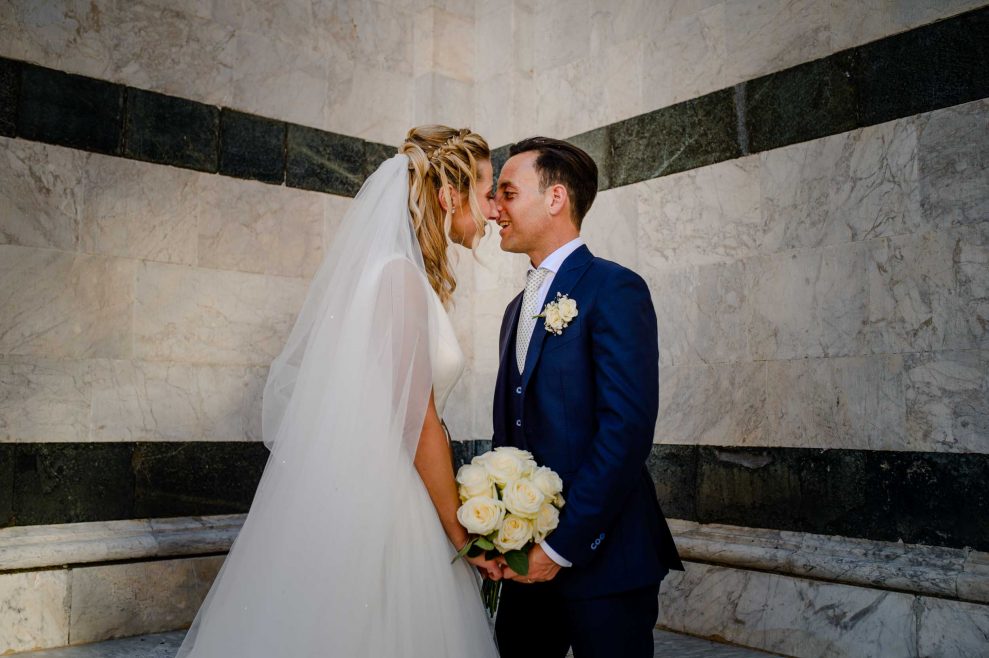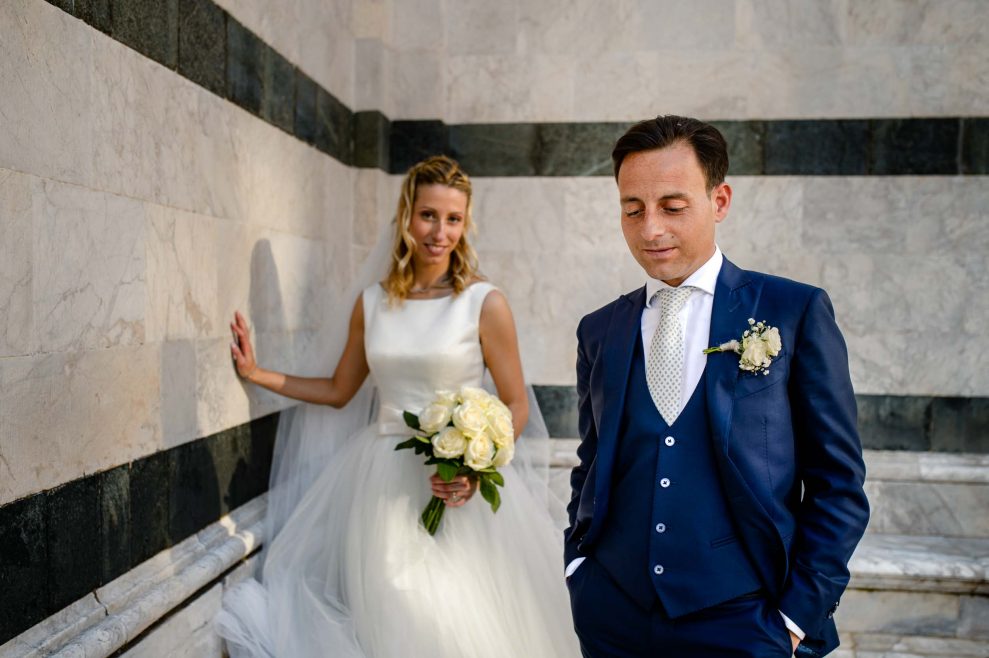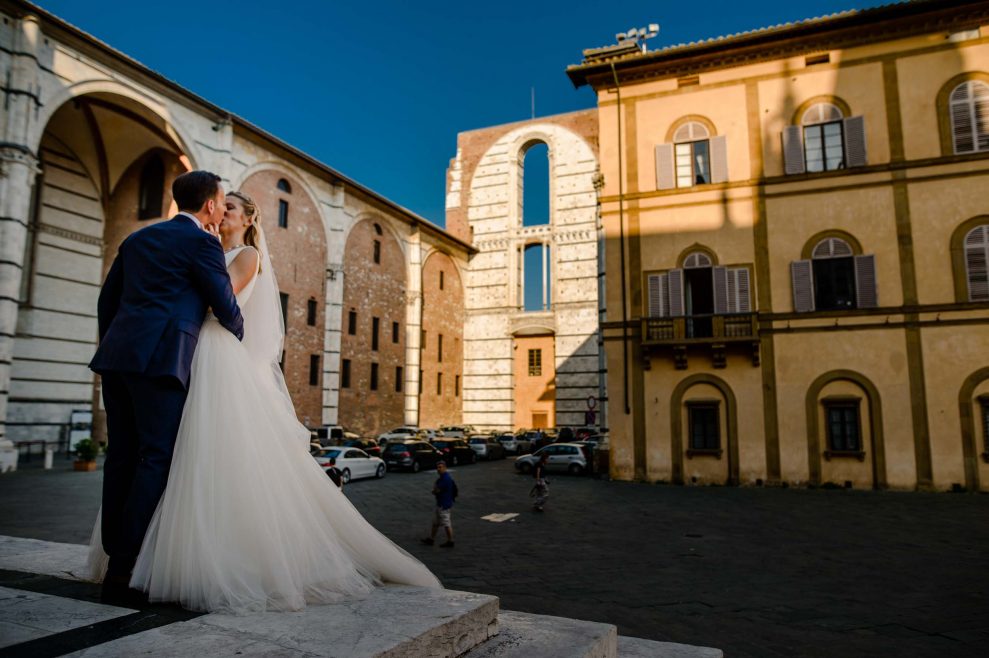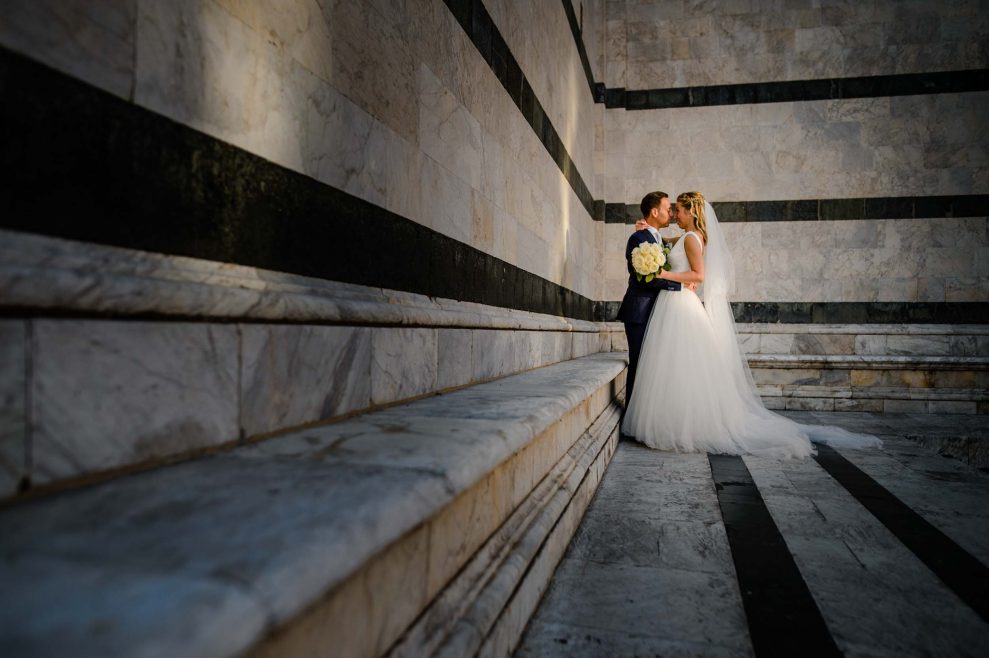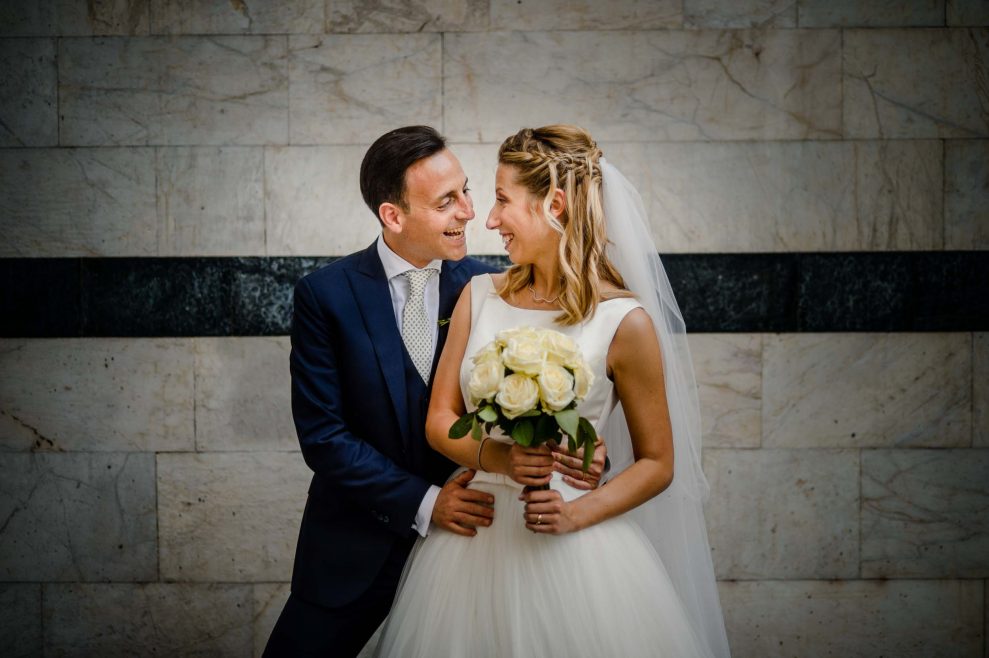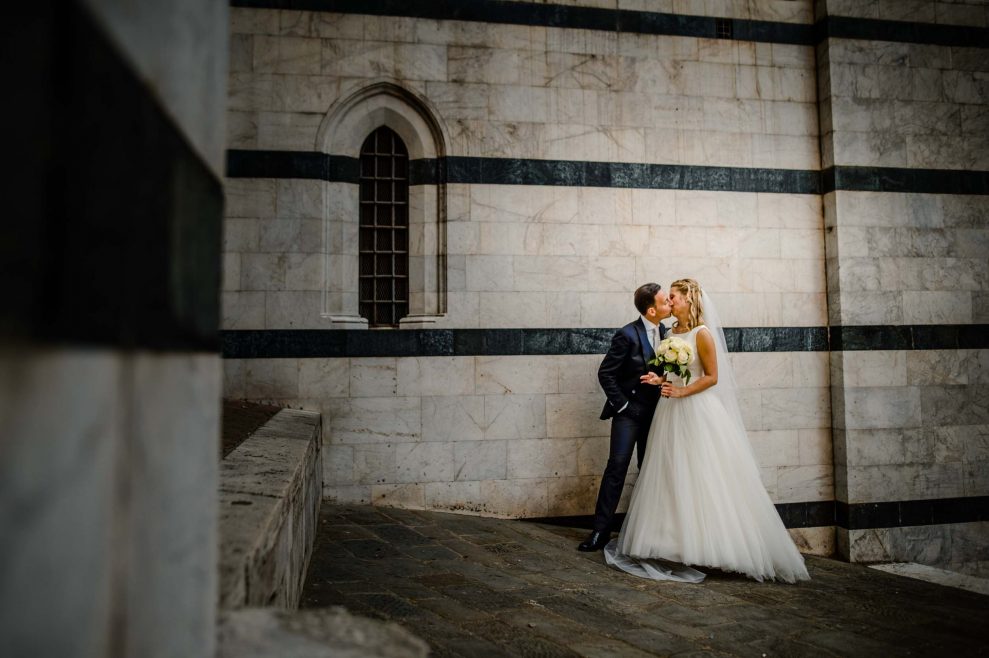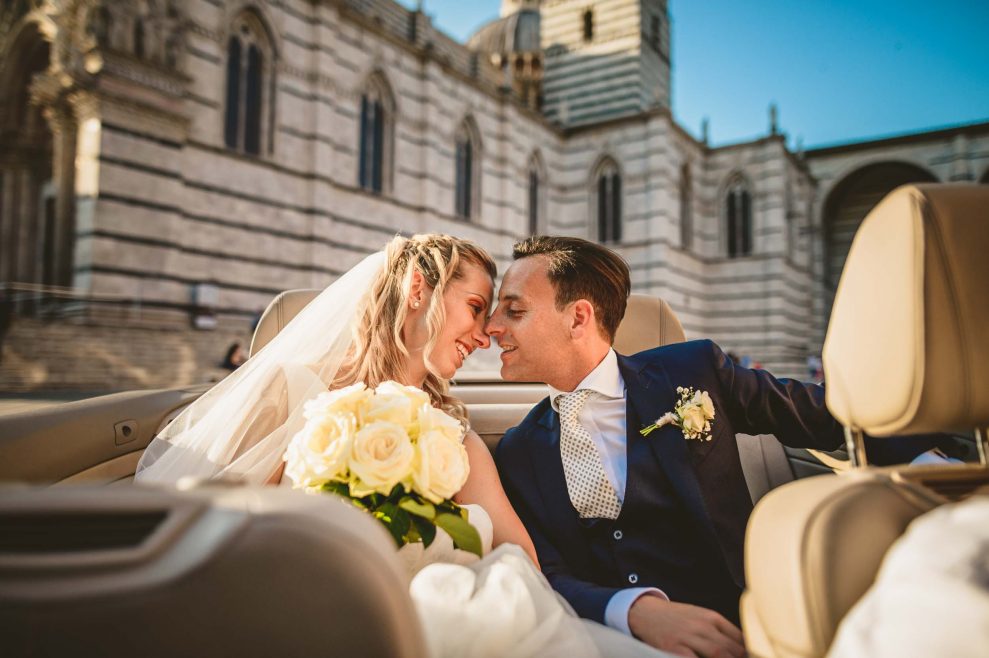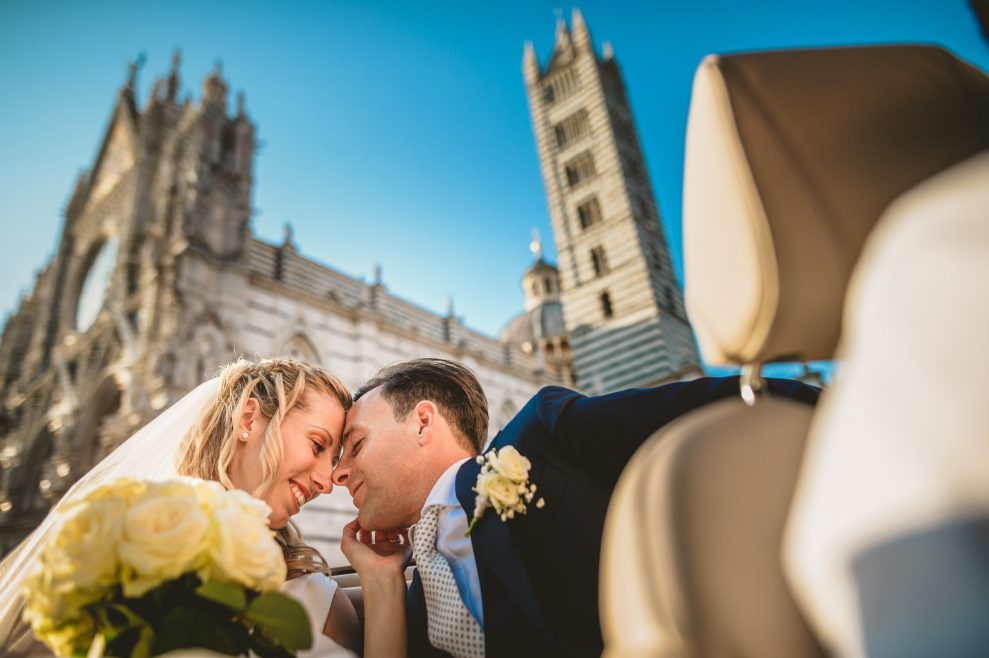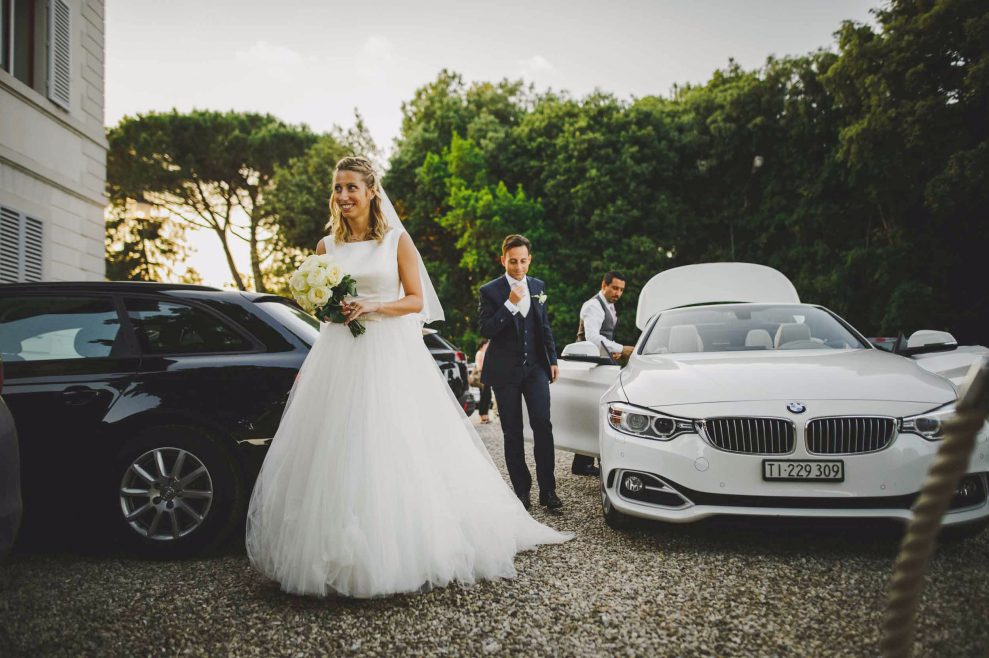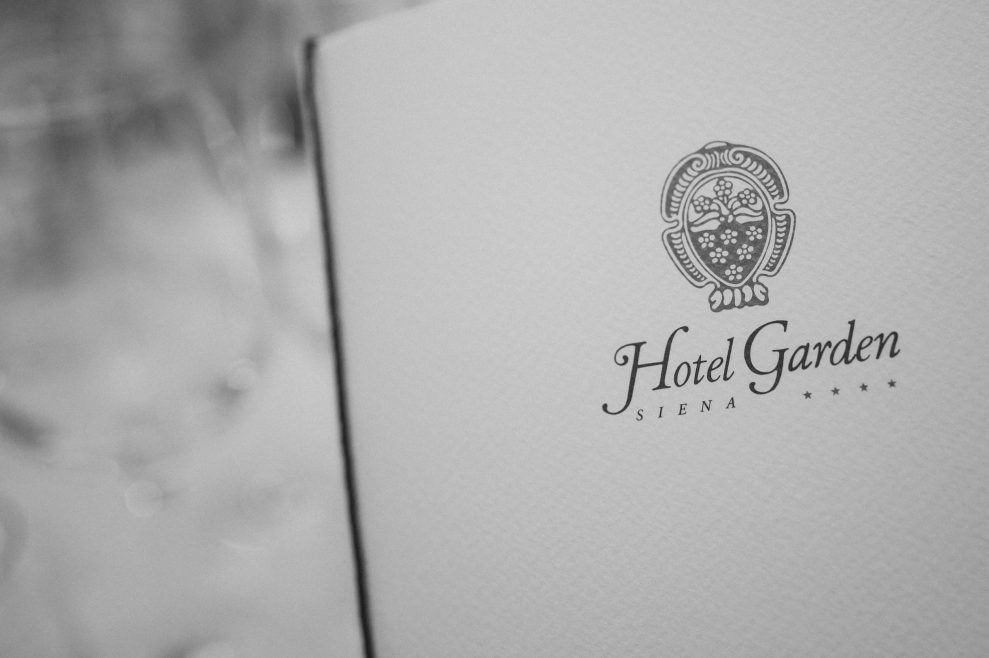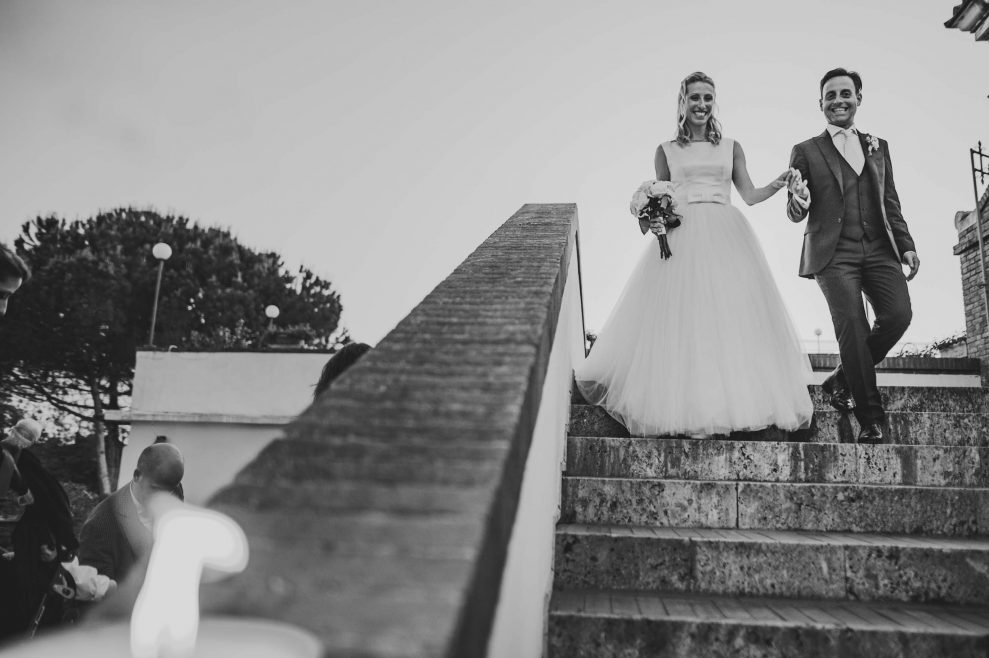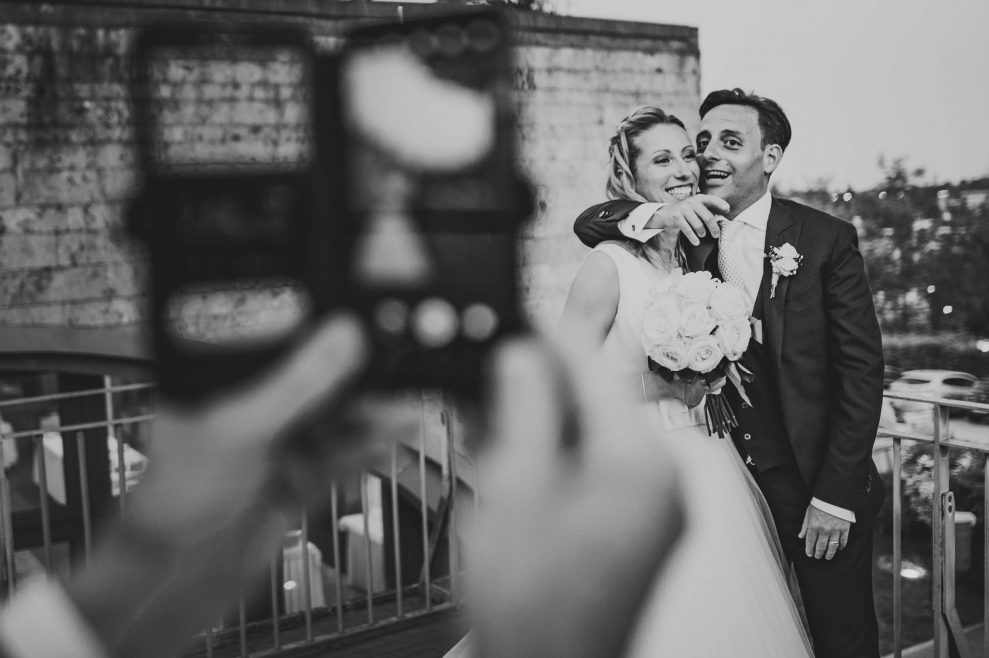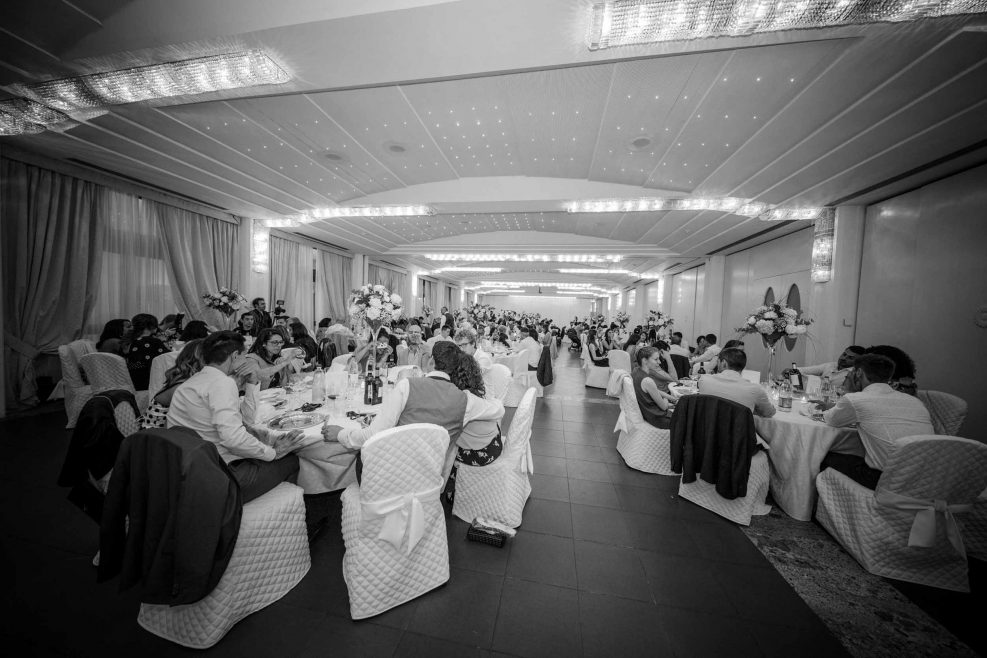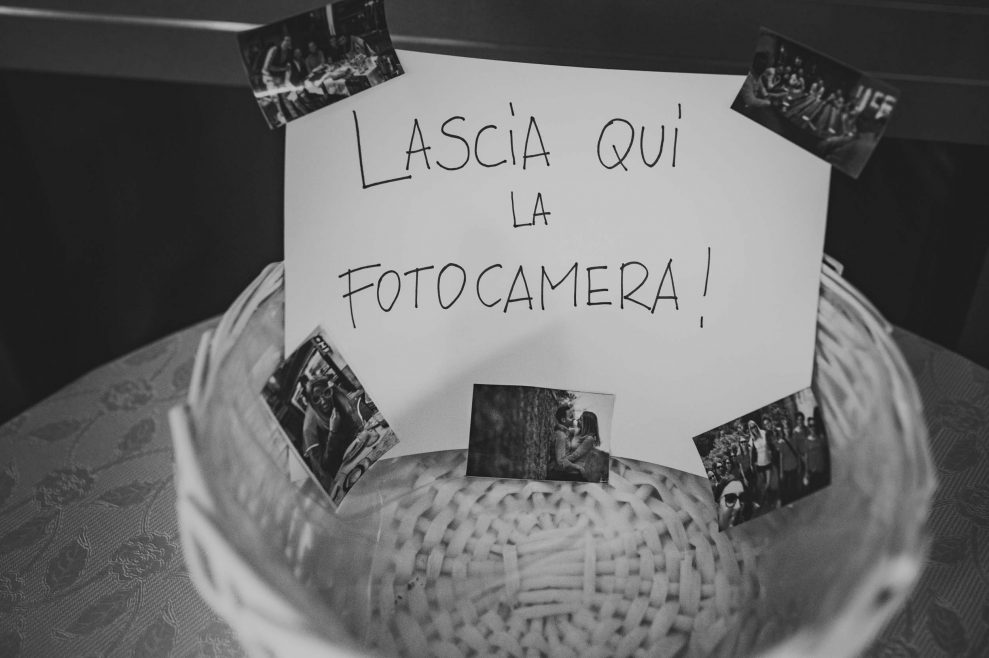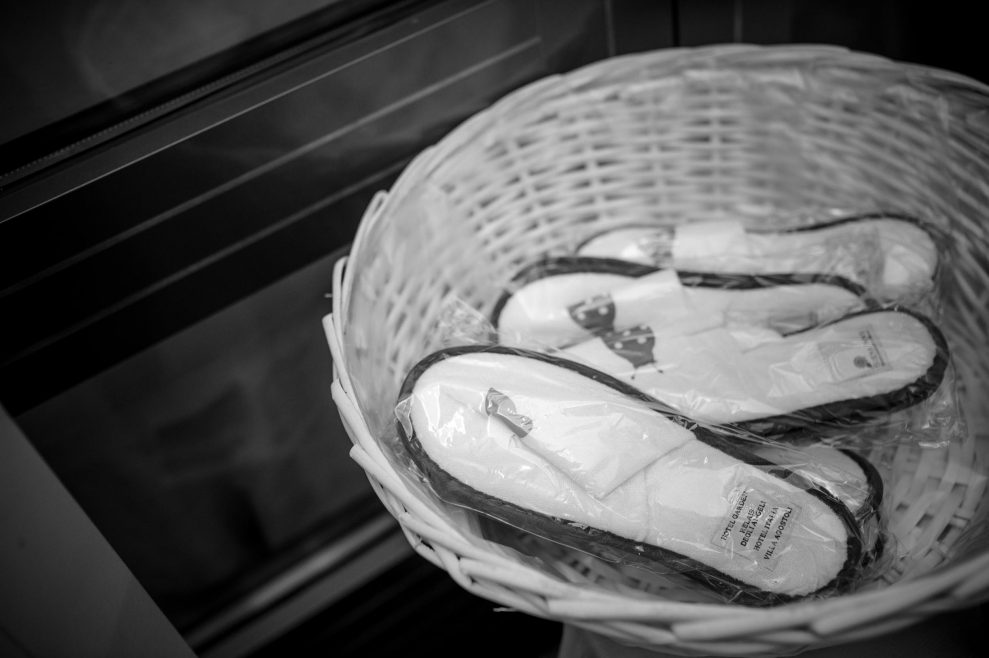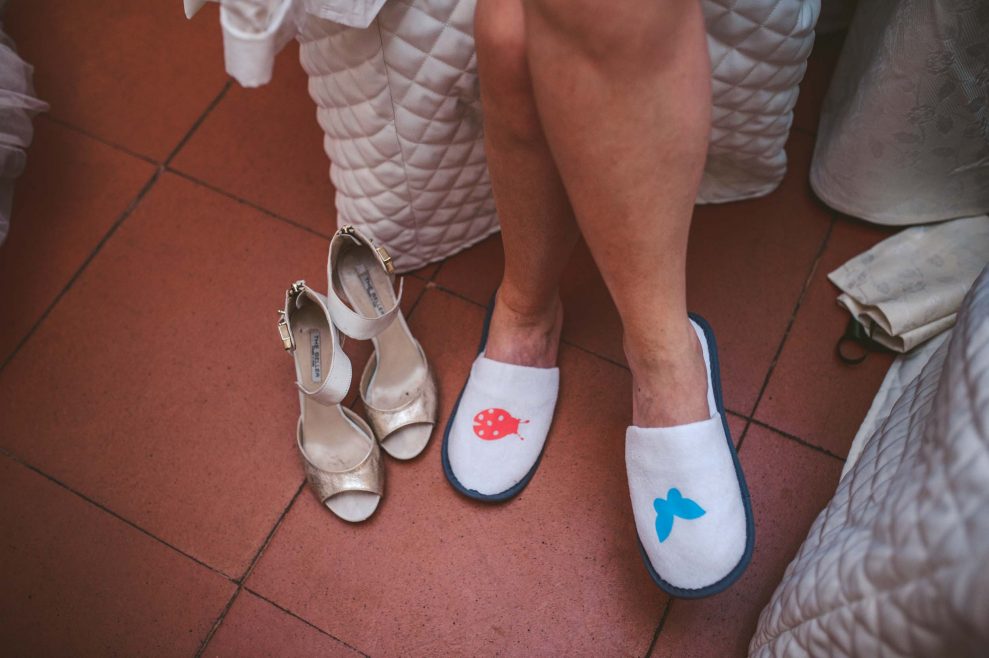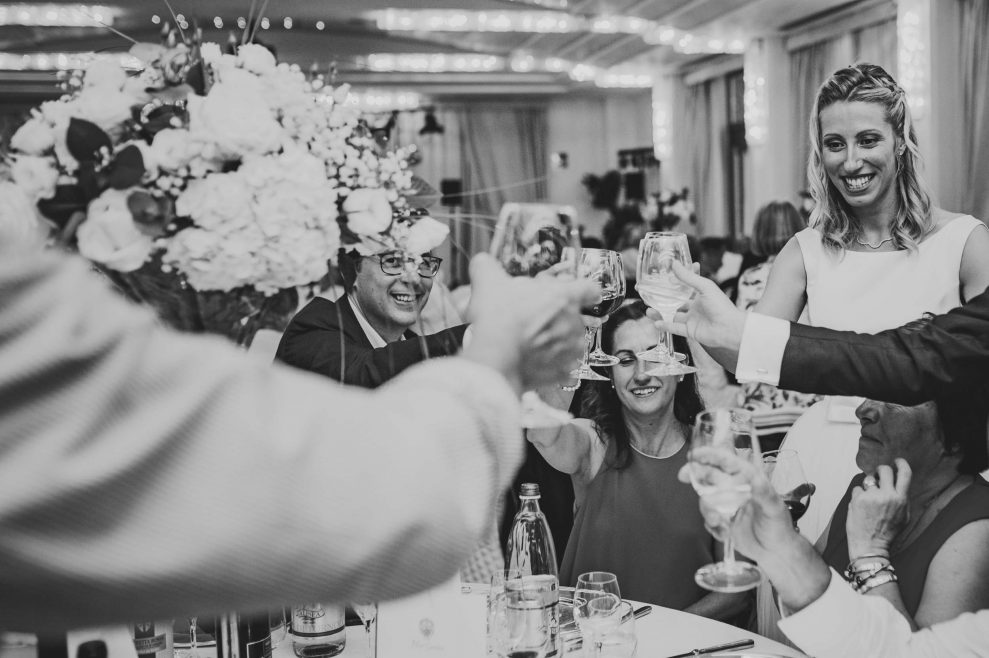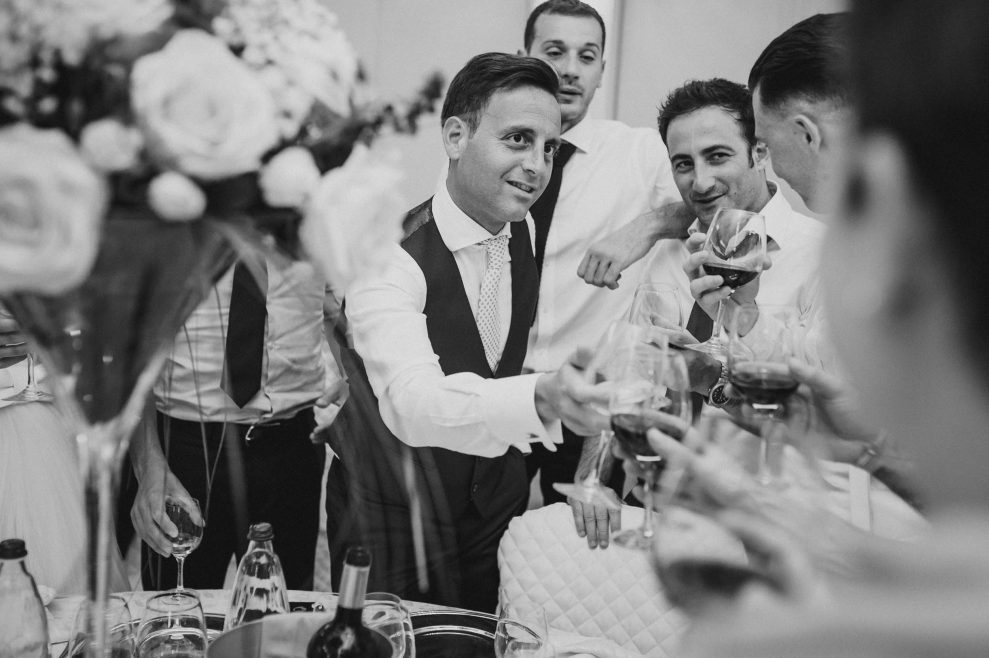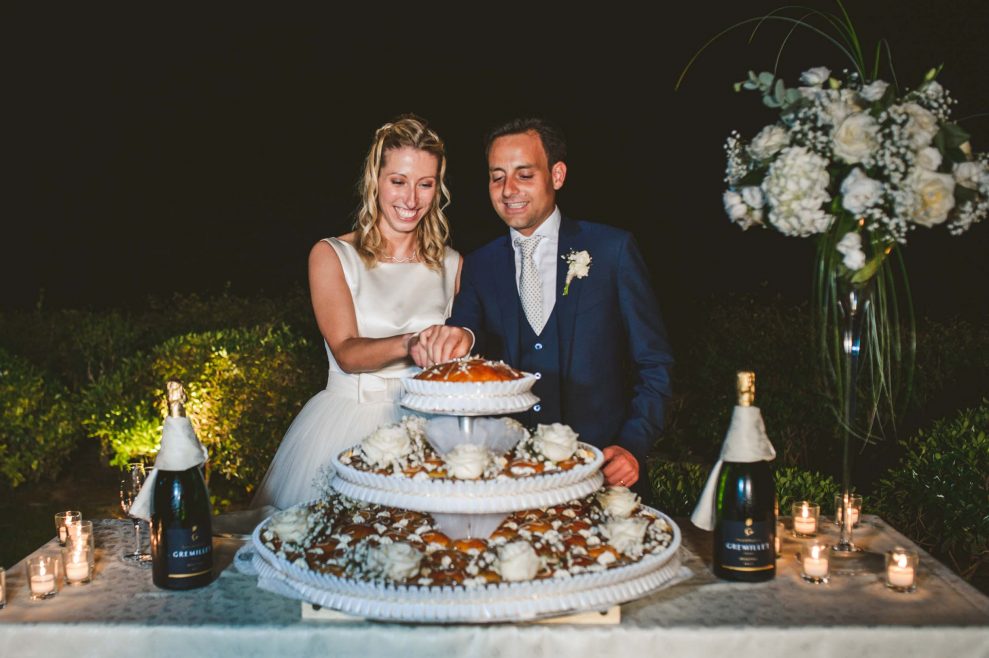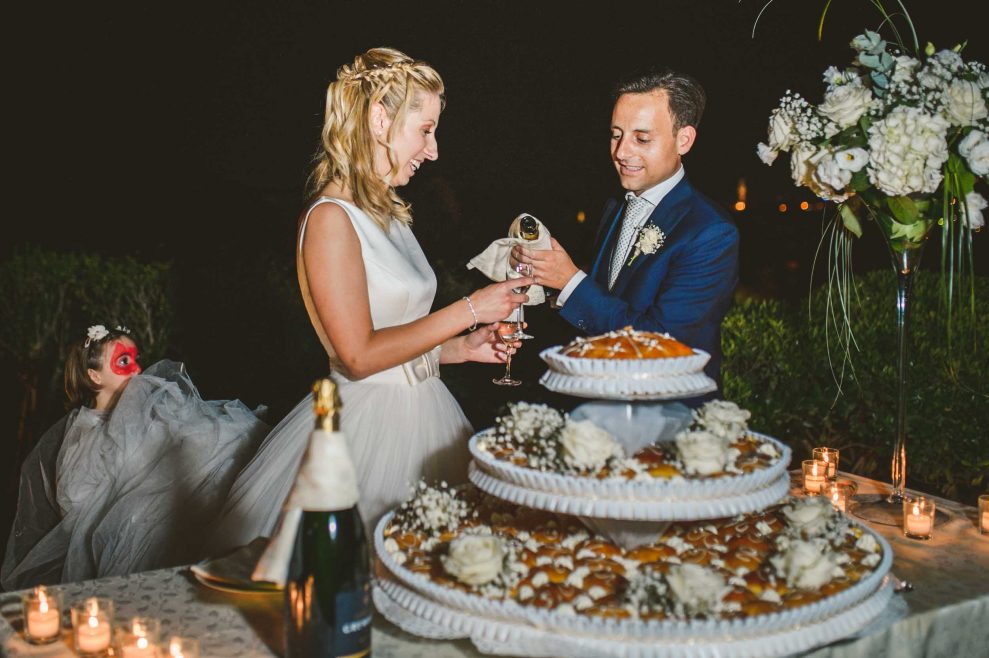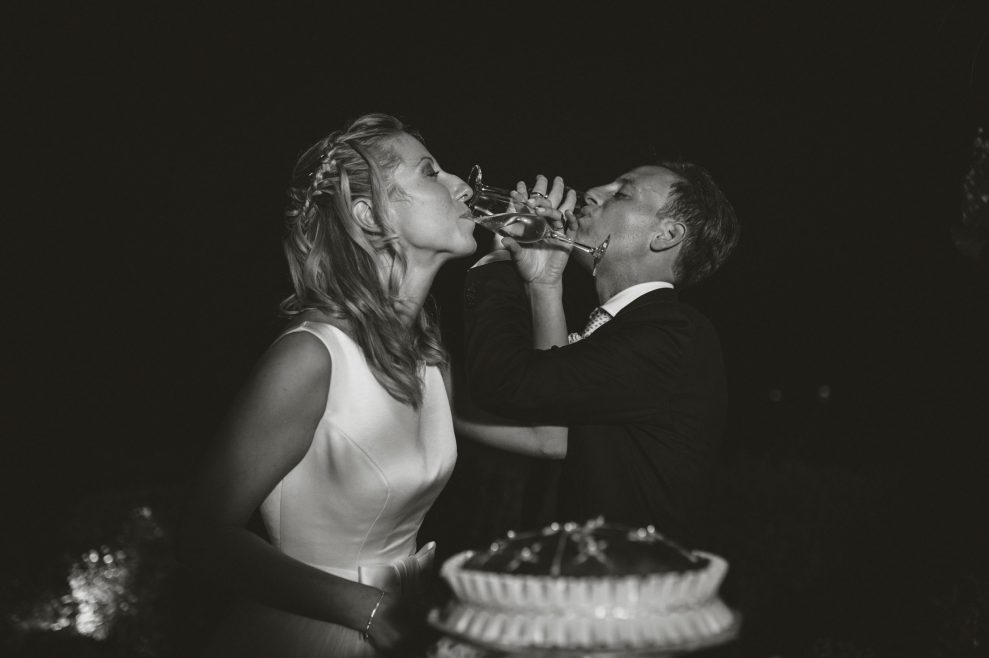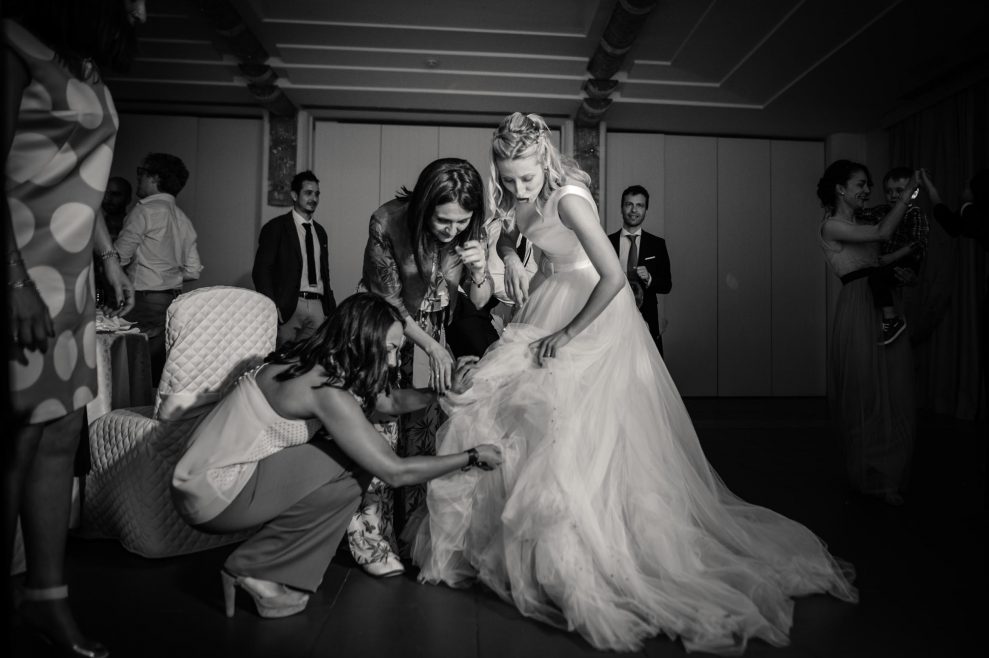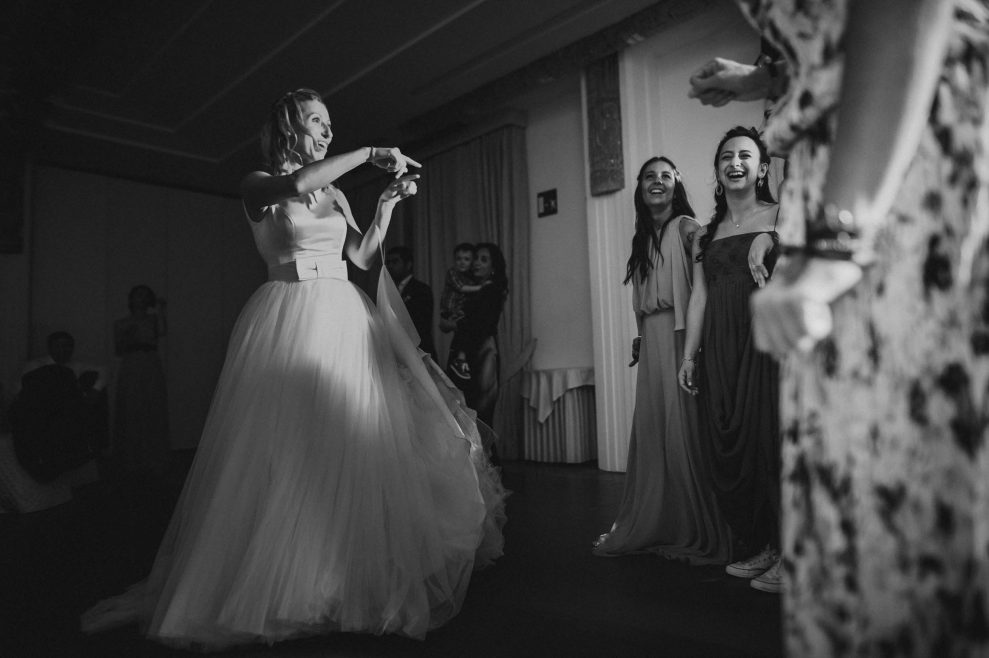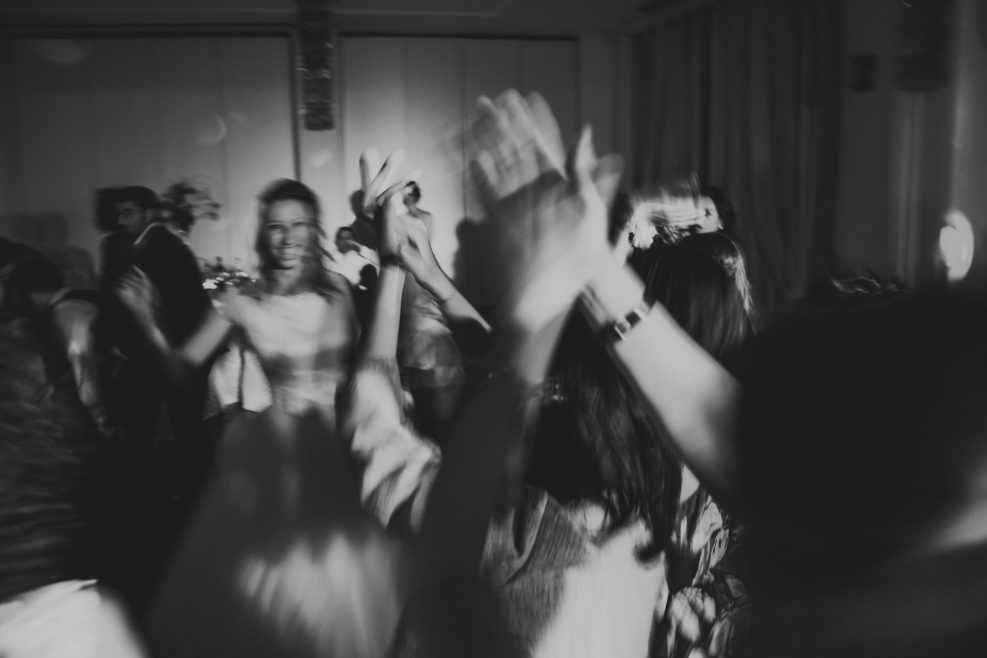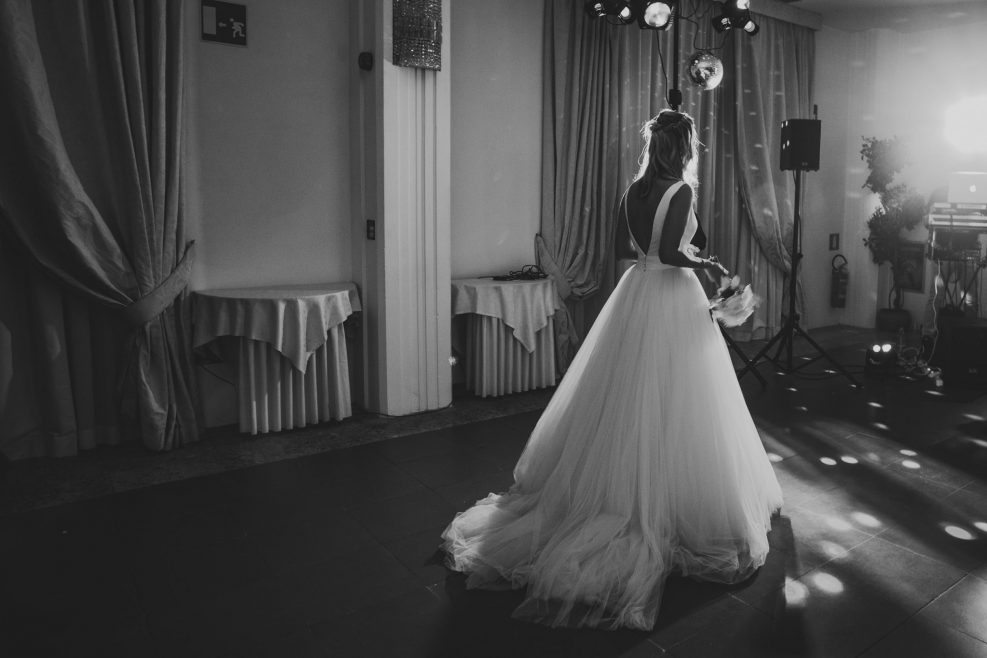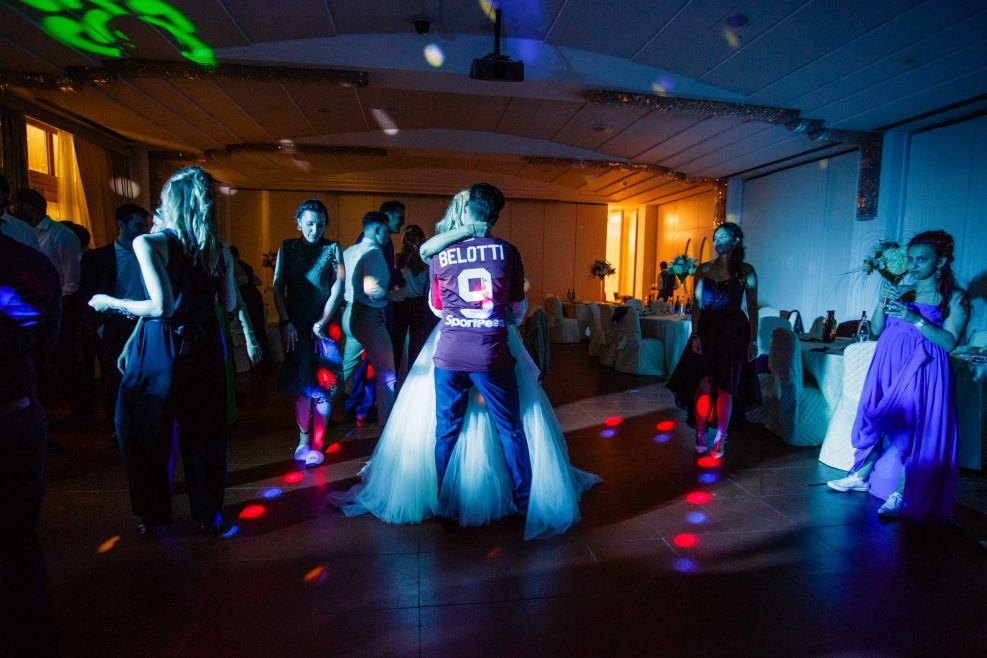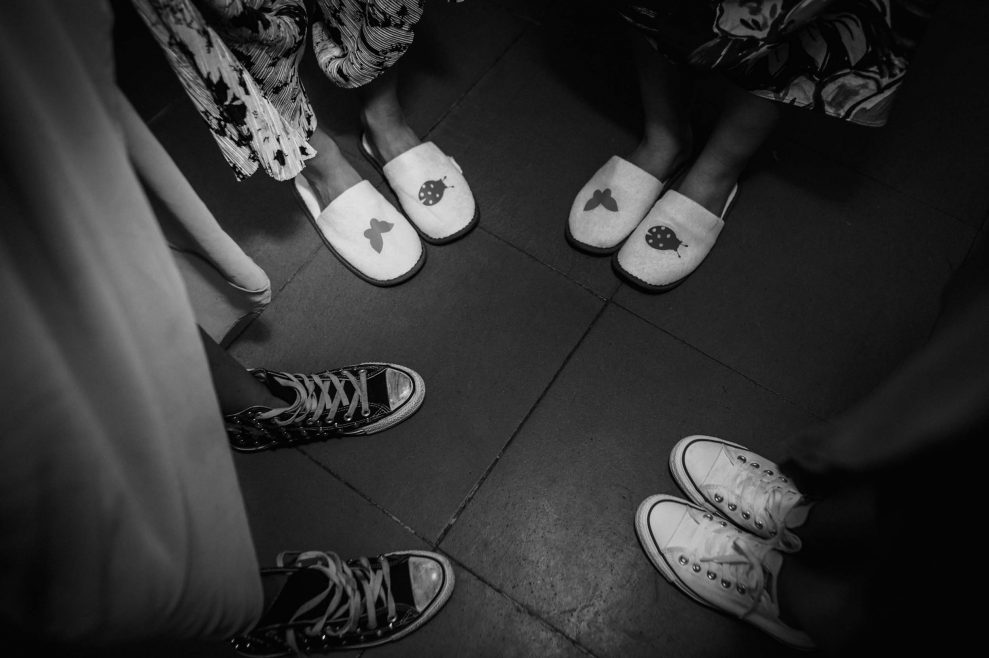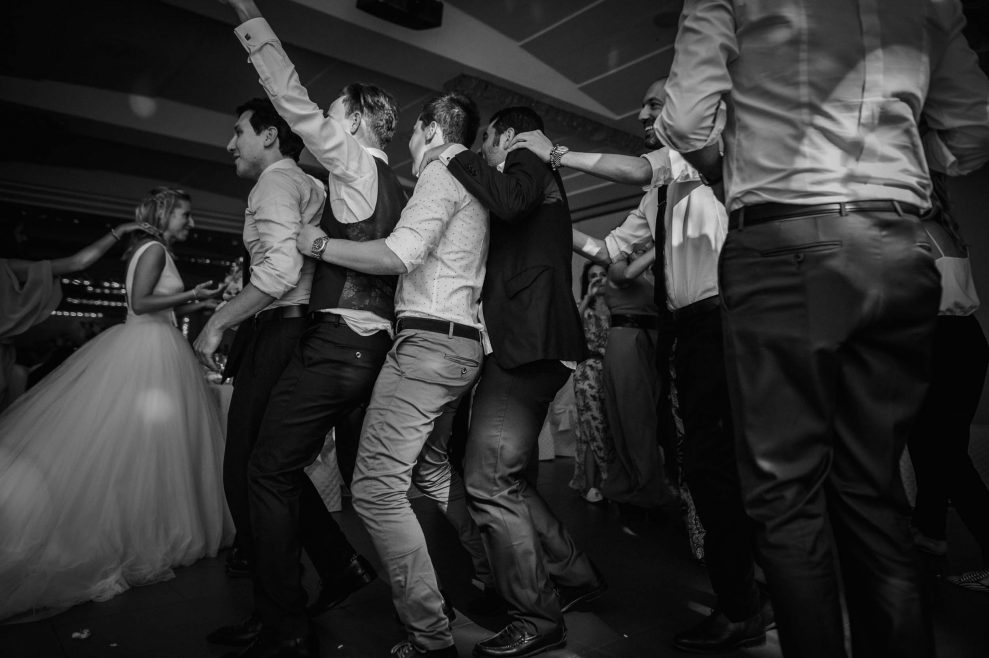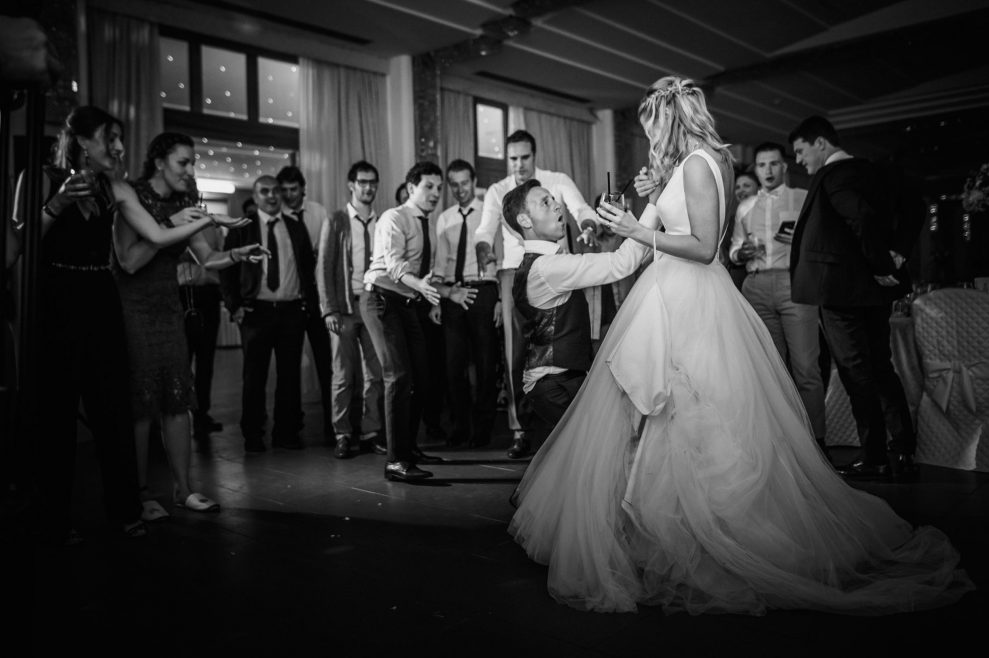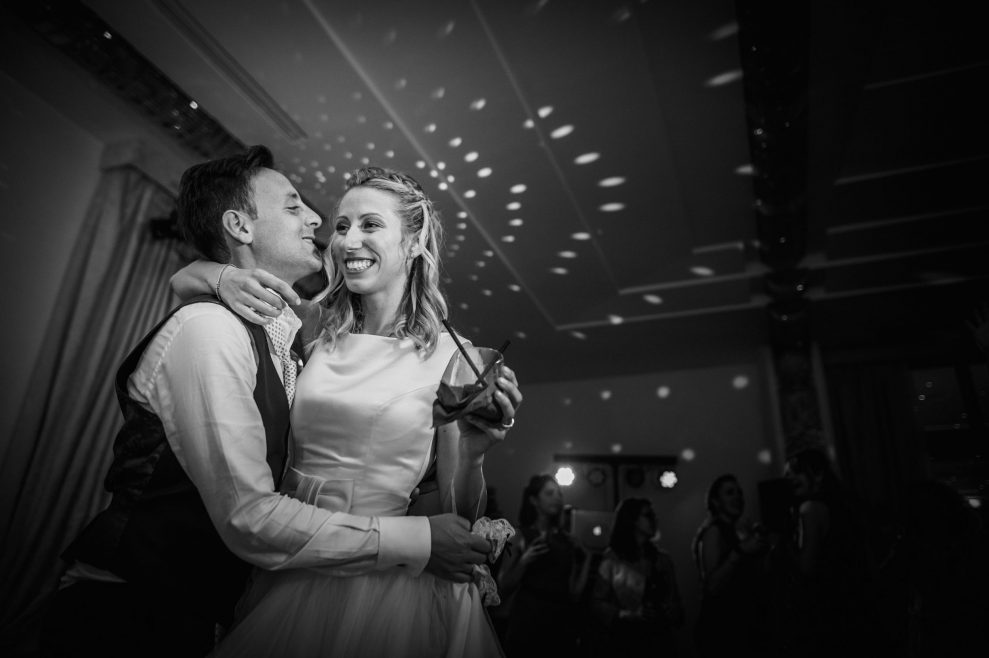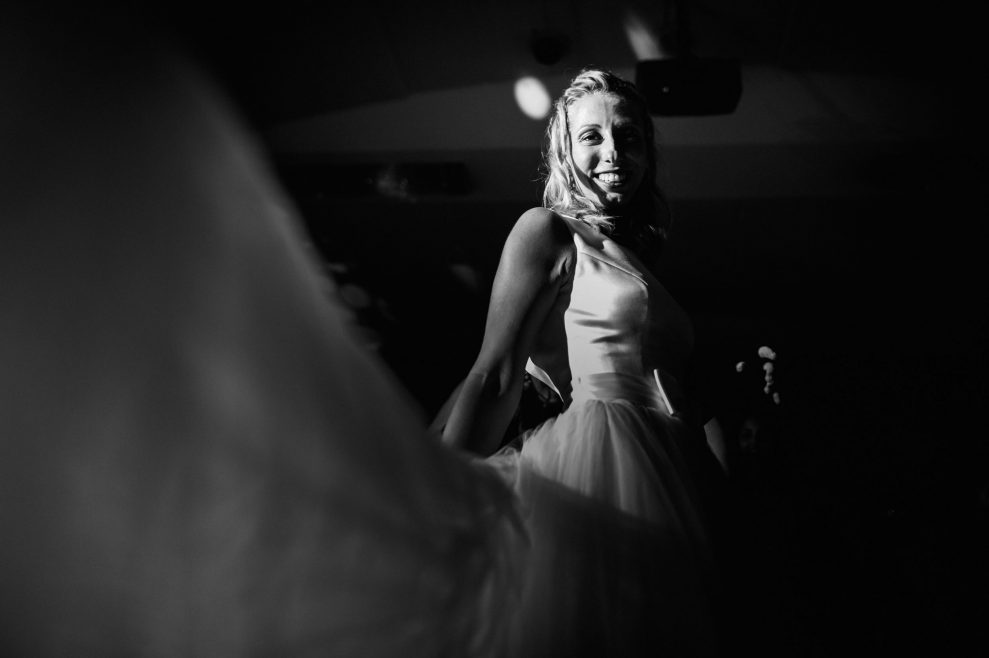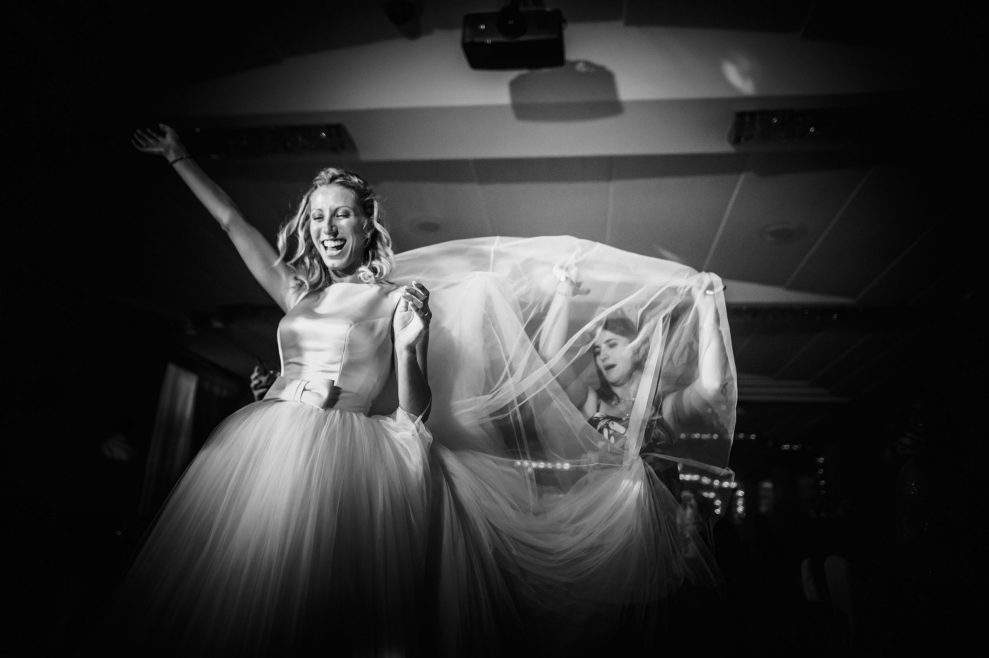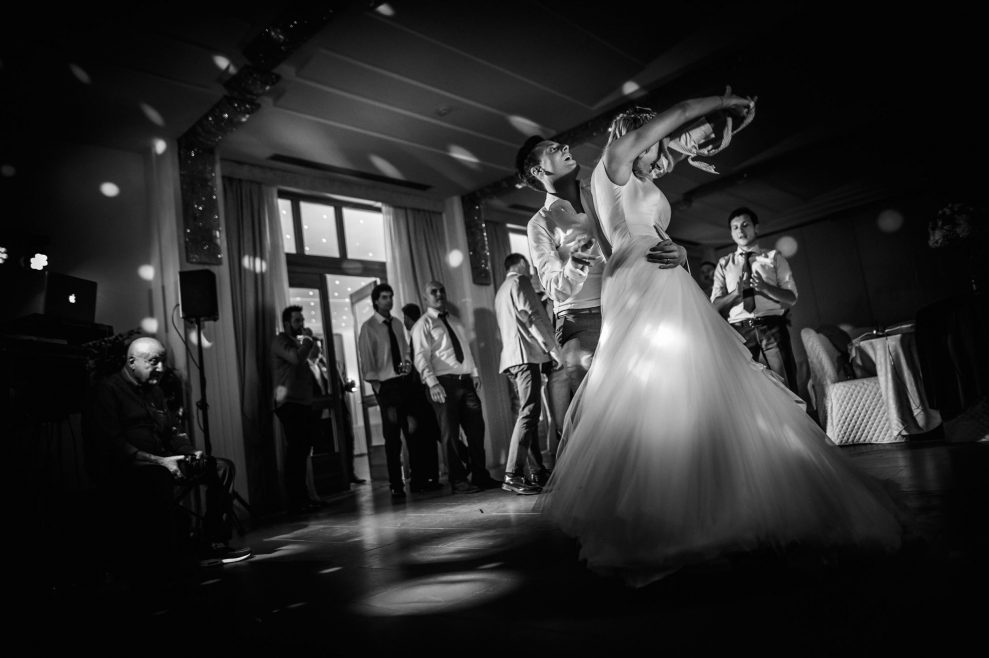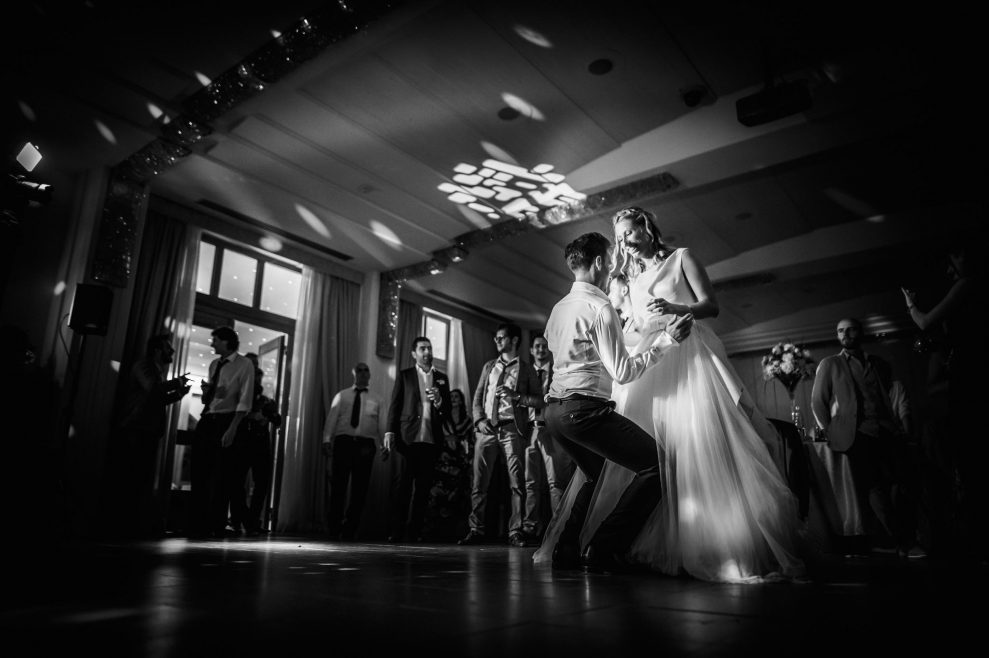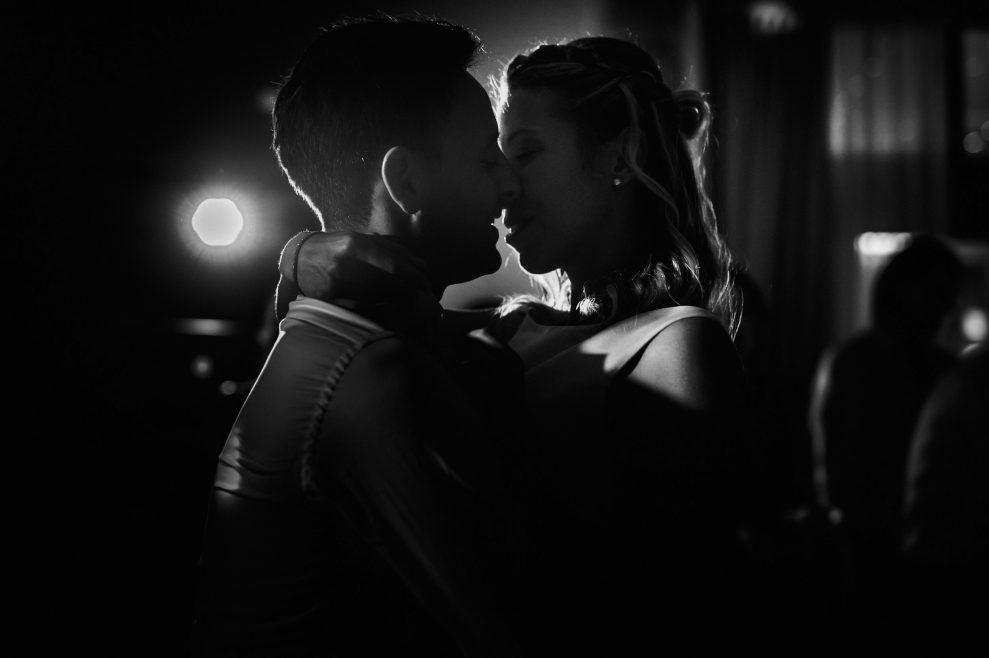 FRANCESCO & COSTANZA
Matrimonio a Siena
Ricevimento Hotel Garden Siena
Sposarsi in Toscana a fine Maggio è davvero splendido, con una primavera già inoltrata e con le stagioni che cominciano ad allungarsi molto, regalando una luce fantastica per i ritratti di coppia. La giornata di Matrimonio a Siena comincia a casa della sposa, che si sta preparando alle nozze con l'aiuto delle sue damigelle, che non la lasciano un attimo. Un trucco molto leggero e naturale, un'acconciatura romantica e di sicuro effetto e la sposa è pronta per indossare il suo vestito da sposa, ampio con tasche laterali e un corpetto fasciante. La preparazione dello sposo, come sempre è molto veloce e in dieci minuti di orologio Francesco è già pronto e aspetta la sposa presso la piccola Chiesa di Marciano Vecchia, alle porte di Siena. La cerimonia religiosa dura quasi un'ora e i momenti toccanti sono molti, tra cui l'emozionante Rito della "Velatio", durante il quale gli sposi vengono sovrastati da un velo sorretto dai genitori e dai parenti, nell'augurio di una bellissima vita insieme. Dopo l'uscita dalla chiesa e il lancio del riso, si parte in auto verso il Duomo di Siena, per la sessione fotografica di ritratto di coppia. Il fotoservizio di coppia è davvero bellissimo e la luce del pomeriggio ci aiuta molto, in uno scenario che non ha certo bisogno di effetti speciali. Il ricevimento di nozze è previsto presso l'Hotel Garden di Siena, con aperitivo all'aperto e cena allestita nelle grandi sale interne, in grado di ospitare un alto numero di ospiti. Dopo il taglio della torta nel giardino dell'hotel, si continua a ruota libera con un coinvolgente Wedding Party, fino a notte fonda!
Wedding in Siena Tuscany
Wedding Reception in Hotel Garden Siena
Getting married in Tuscany at the end of May is truly wonderful, with spring already well advanced and with the seasons starting to lengthen a lot, giving a fantastic light for couple portraits. The wedding day in Siena begins at the bride's house, who is preparing for the wedding with the help of her bridesmaids, who do not leave her for a moment. A very light and natural make-up, a romantic and highly effective hairstyle and the bride is ready to wear her wedding dress, large with side pockets and a bodycon bodice. The groom's preparation, as always, is very fast and in ten minutes on the clock Francesco is ready and waiting for the bride at the small Church of Marciano Vecchia, on the outskirts of Siena. The religious ceremony lasts almost an hour and the touching moments are many, including the exciting Rite of the "Velatio", during which the spouses are dominated by a veil supported by their parents and relatives, in the hope of a beautiful life together. After leaving the church and throwing the rice, we go by car towards to Duomo, the Siena Cathedral, for the couple portrait photo session. The couple's photo shoot is really beautiful and the afternoon light helps us a lot, in a scenario that certainly doesn't need special effects. The wedding reception is scheduled at the Hotel Garden in Siena, with an outdoor aperitif and dinner set up in the large internal halls, able to accommodate a large number of guests. After the cutting of the cake in the hotel garden, we continue free-wheeling with an engaging Wedding Party, until late at night!
Client
Tags
Couple Portrait, Destination Wedding in Tuscany, Fotografo Matrimonio Toscana, Hotel Garden Siena, Italian Wedding Photographer in Tuscany, Portrait Photographer, Tuscany, Wedding in Chianti, Wedding in Siena, Wedding Photographer, WPJA, WPJA PHOTOGRAPHER
Share