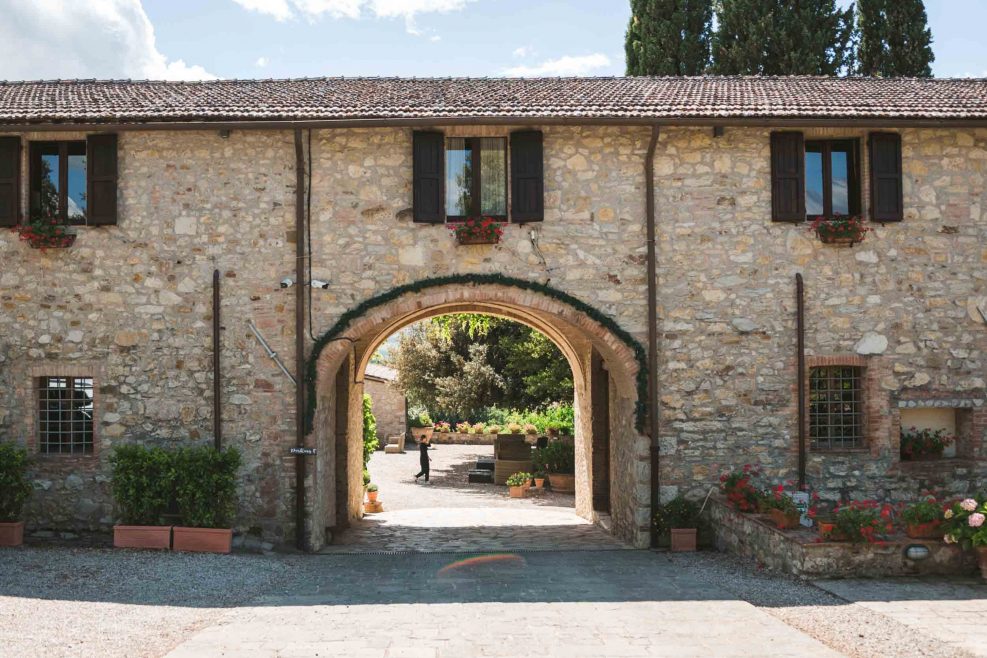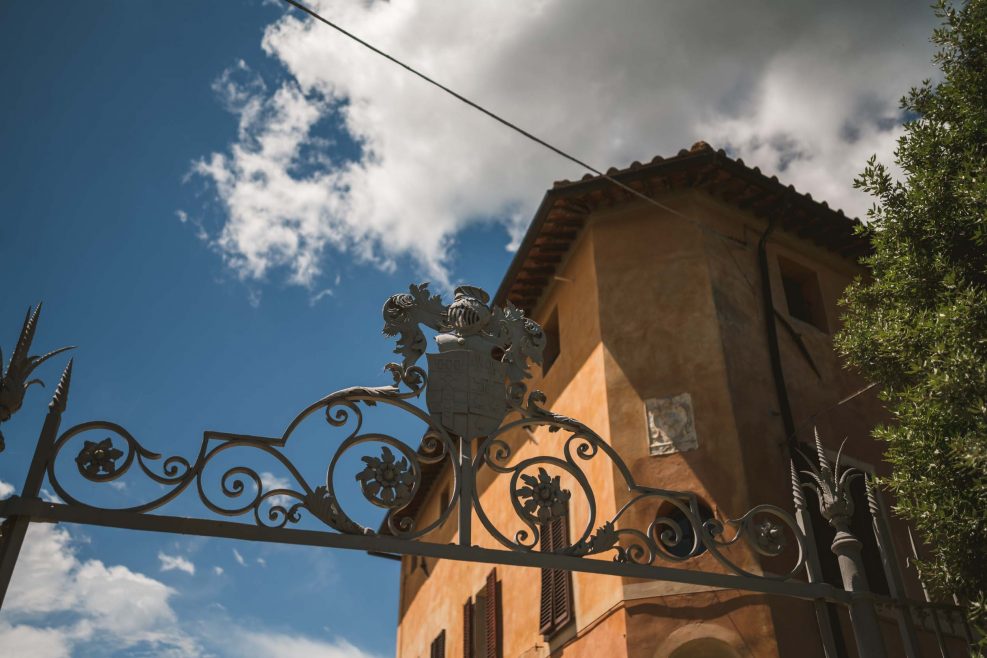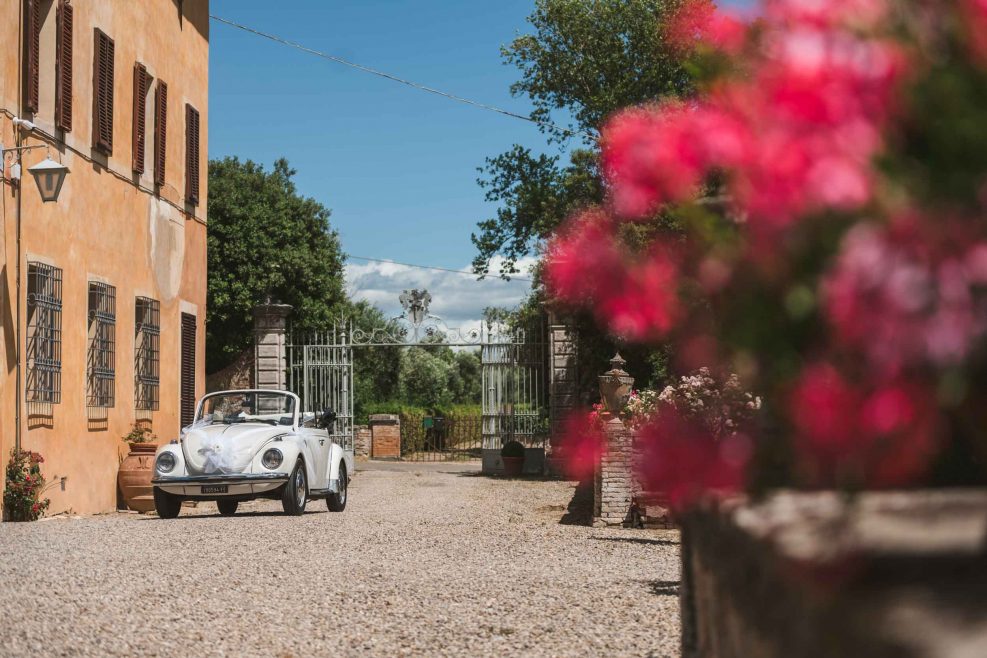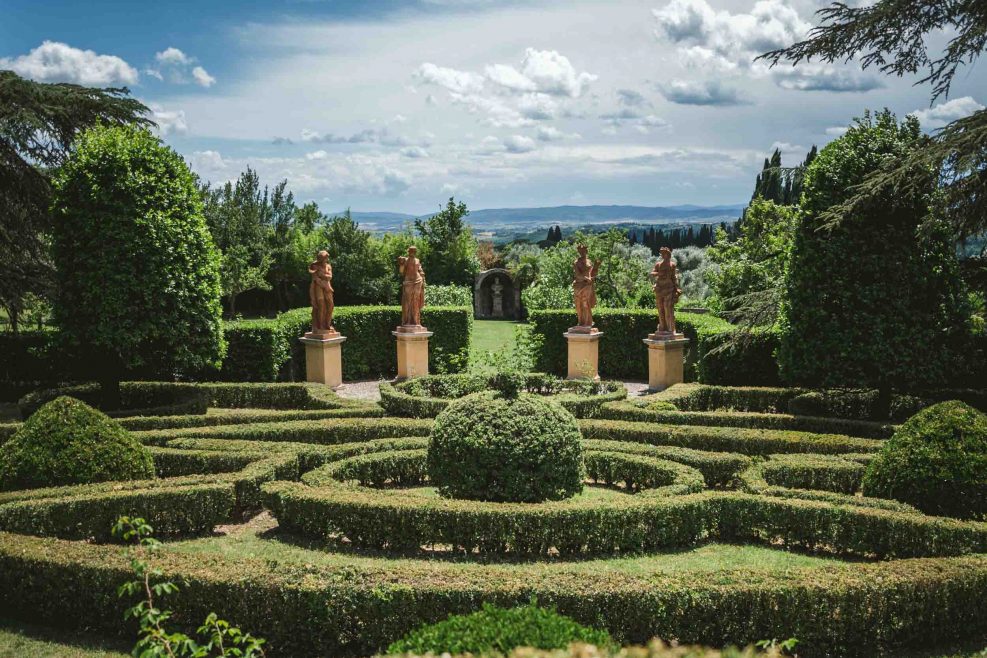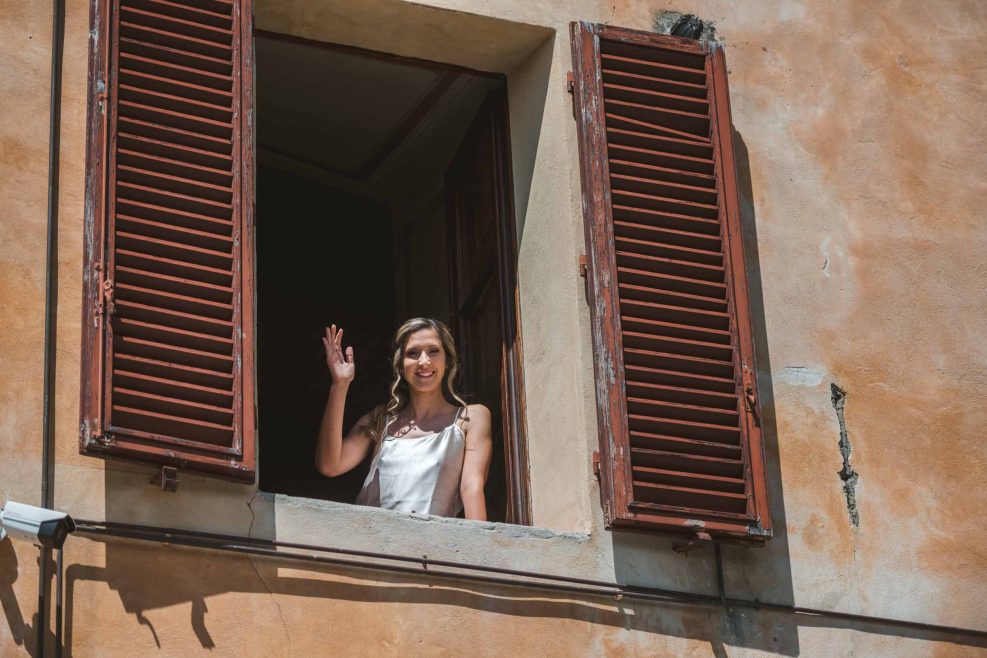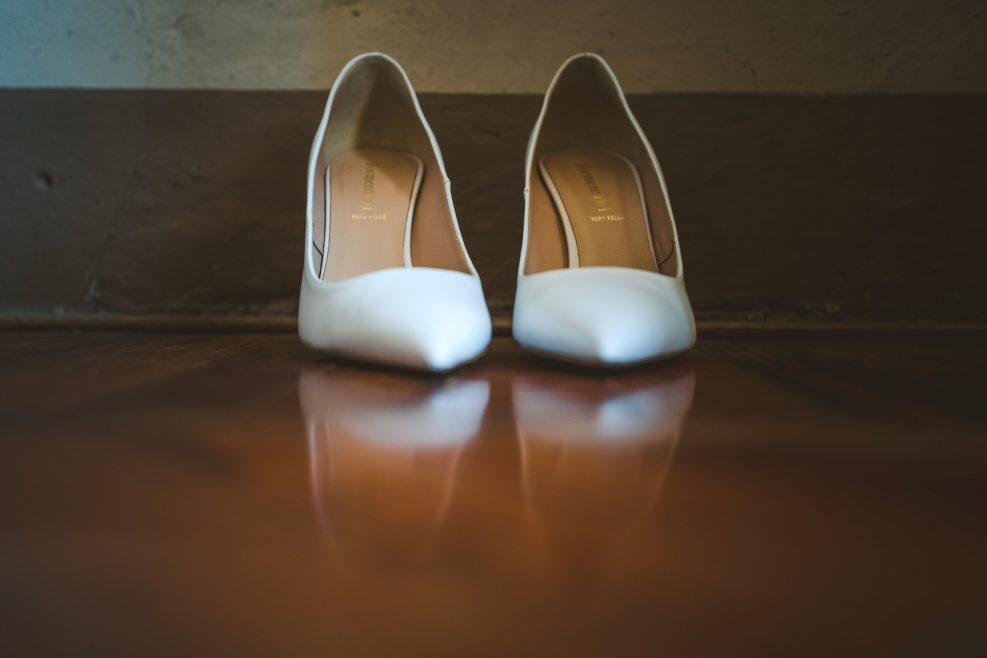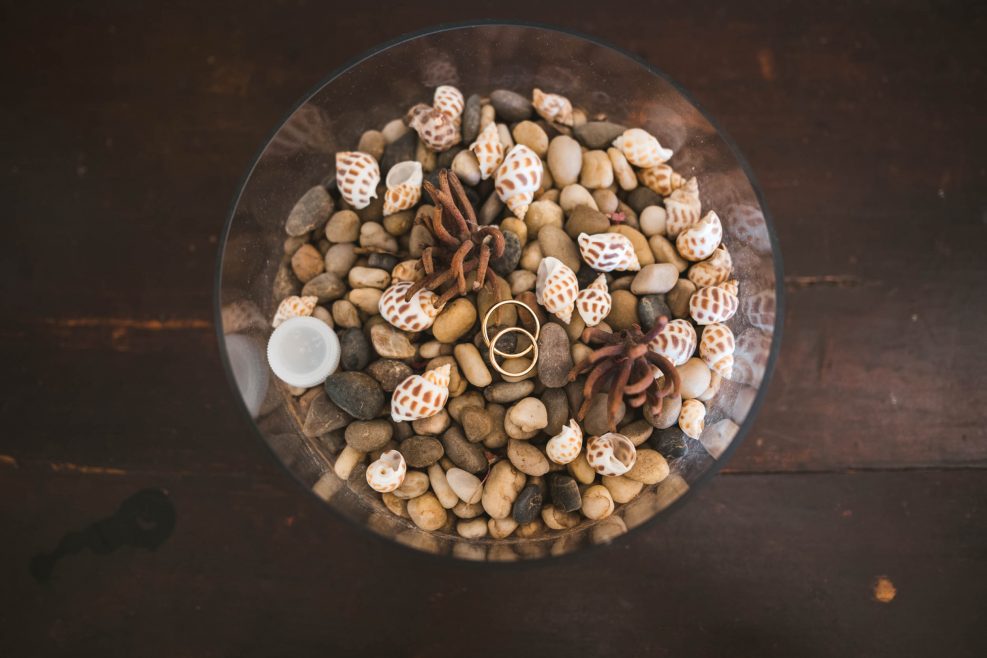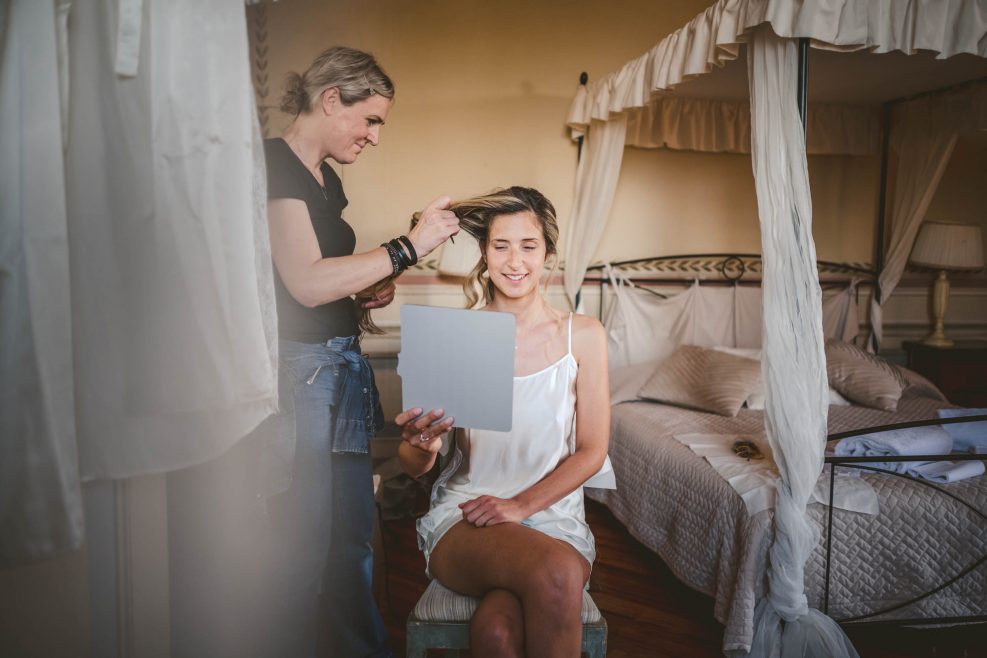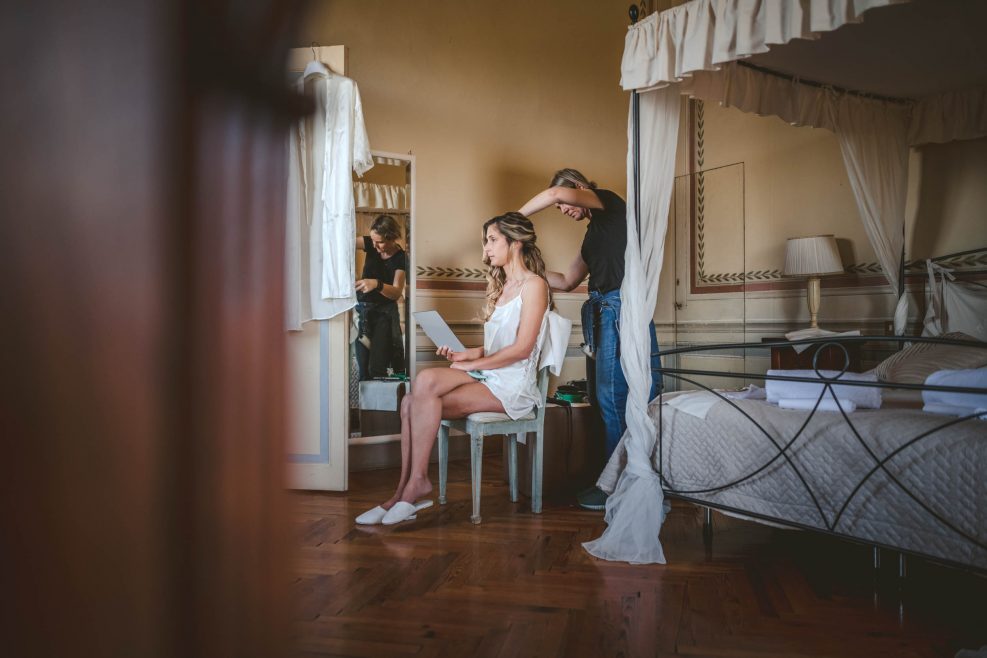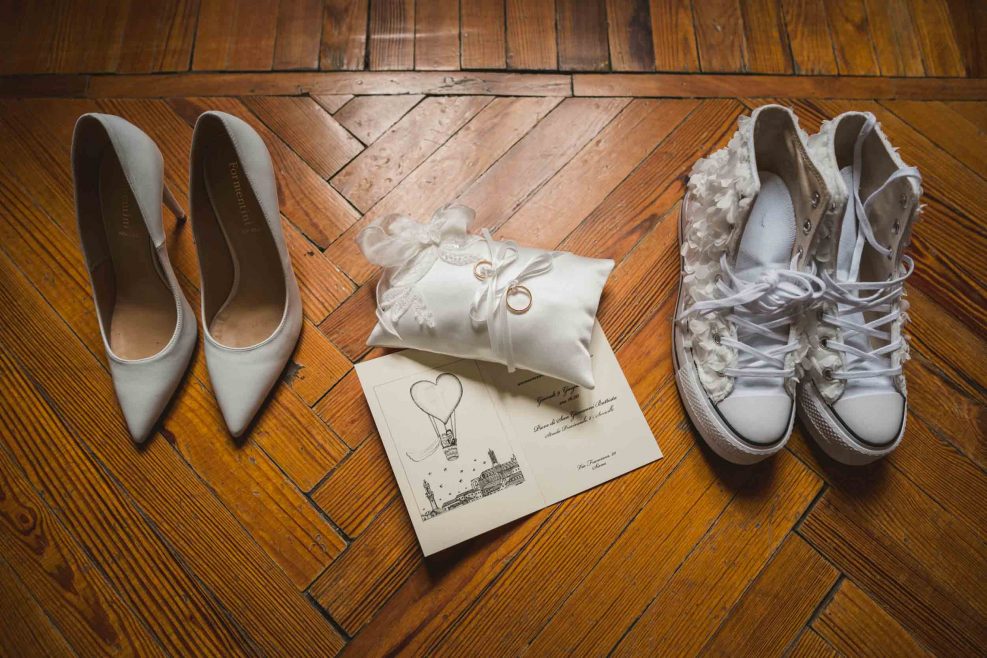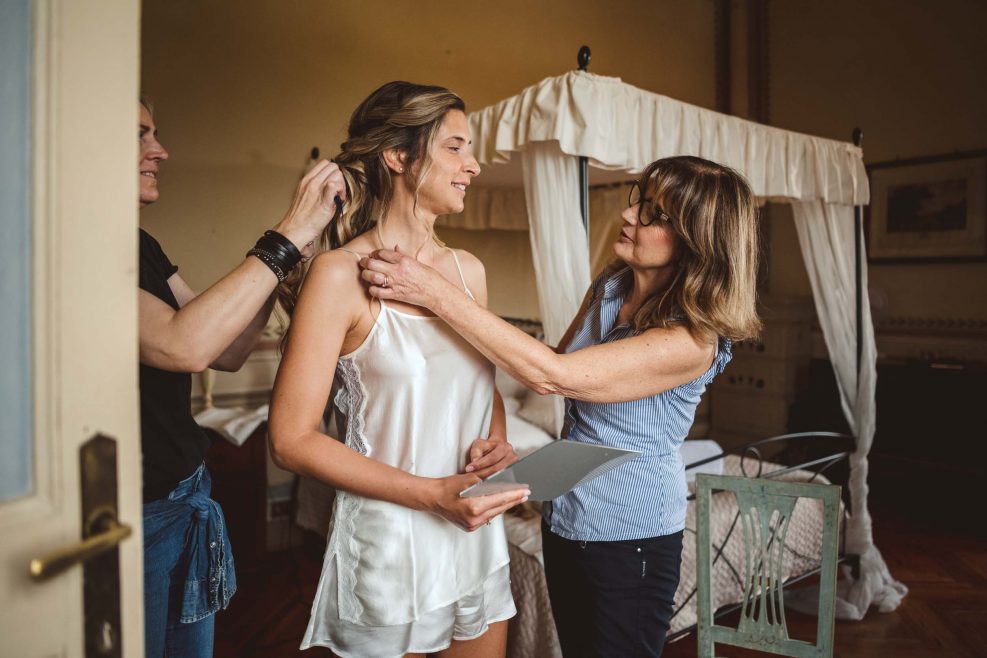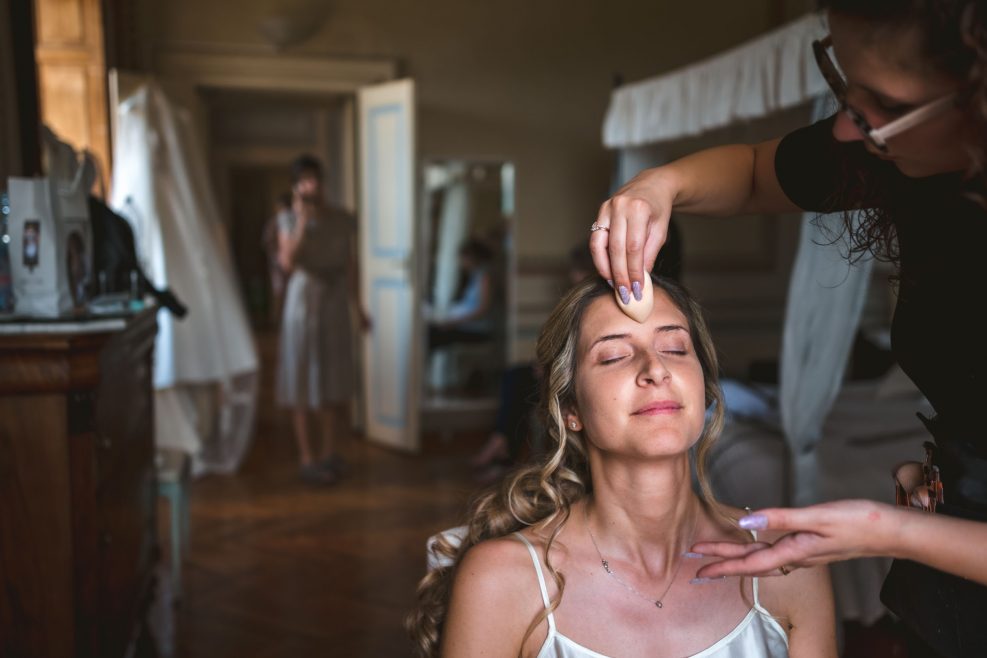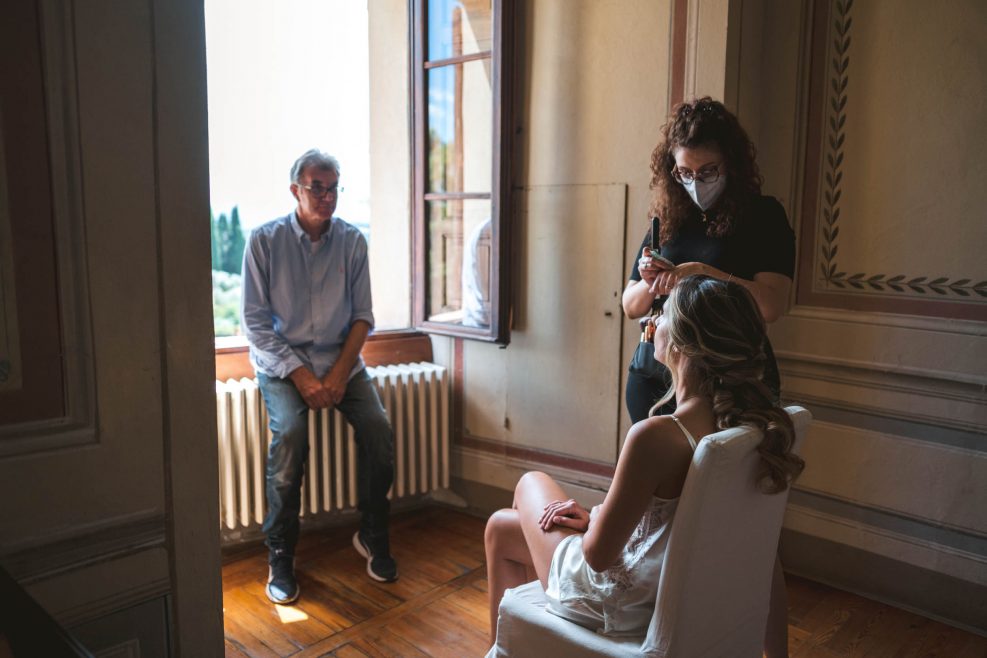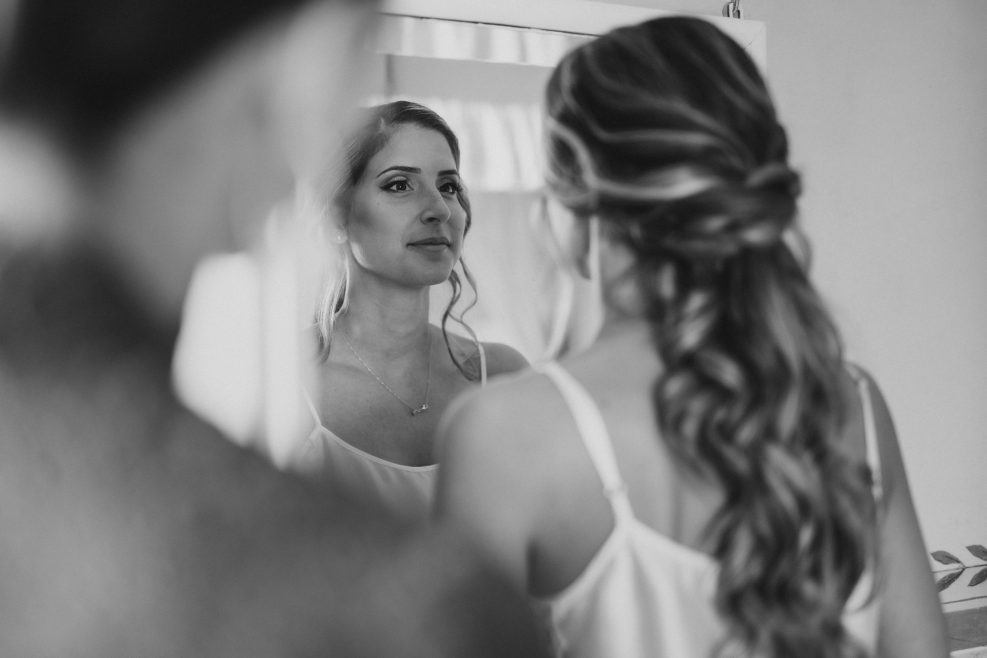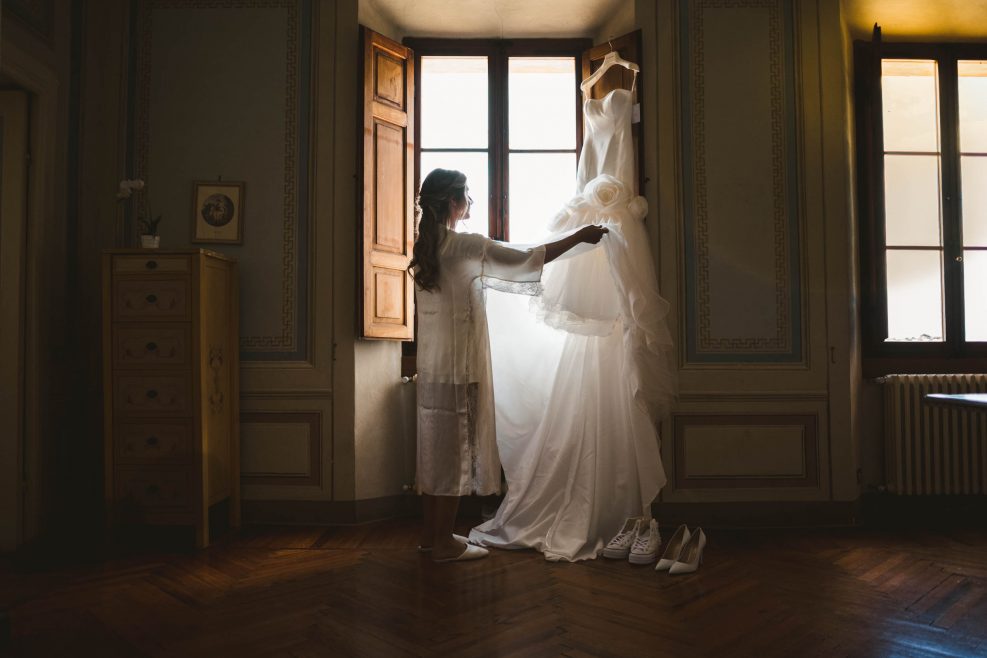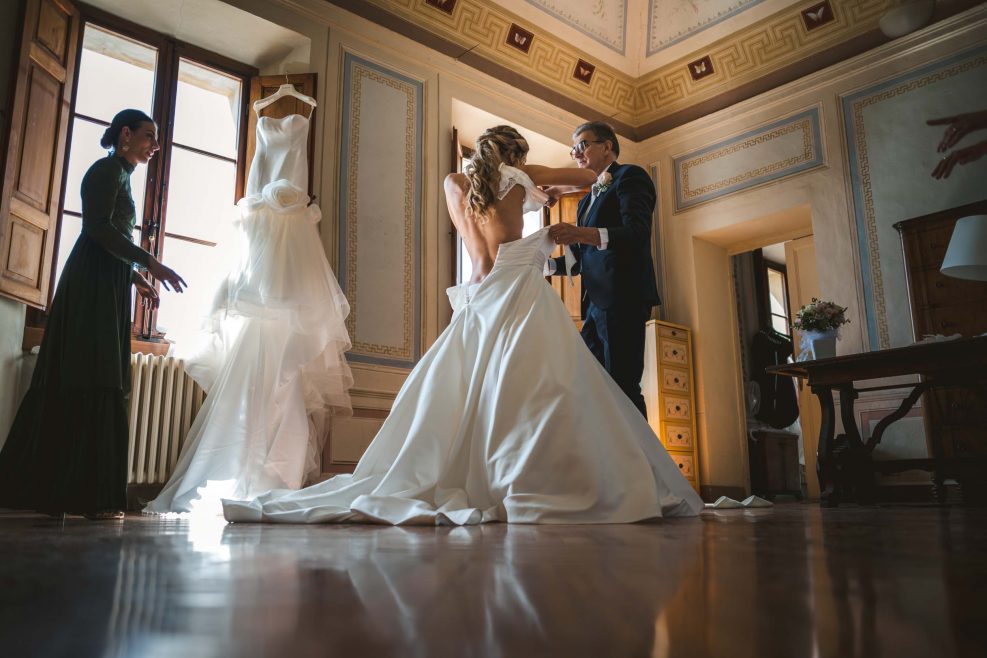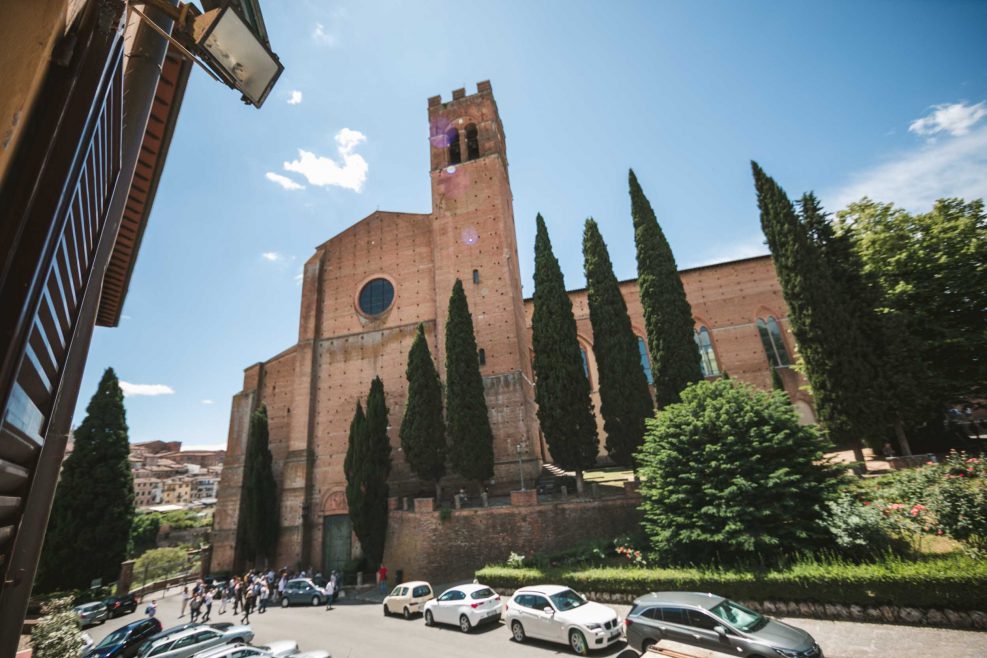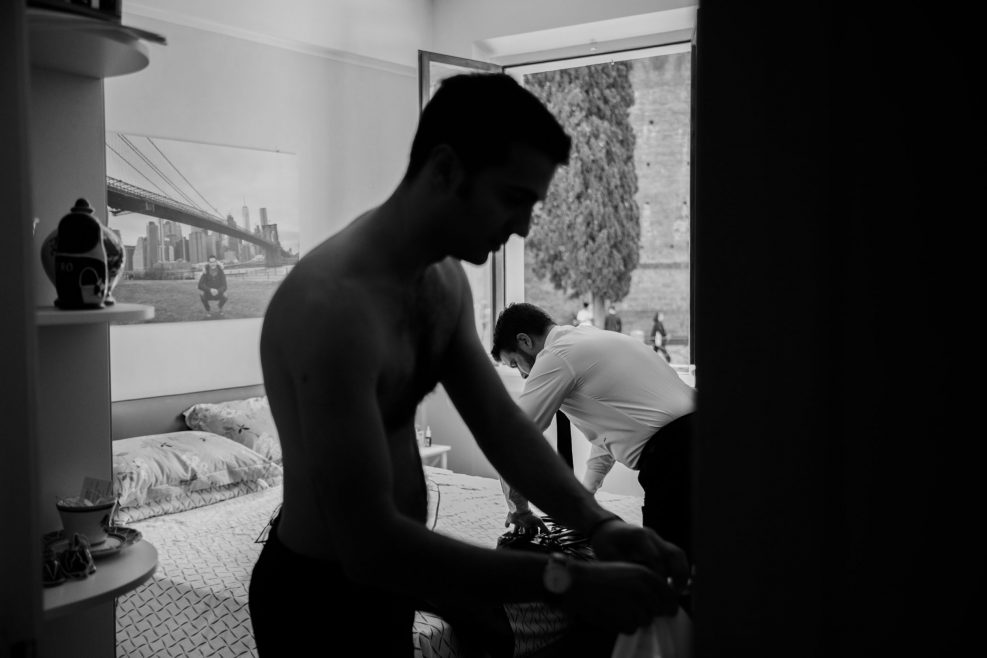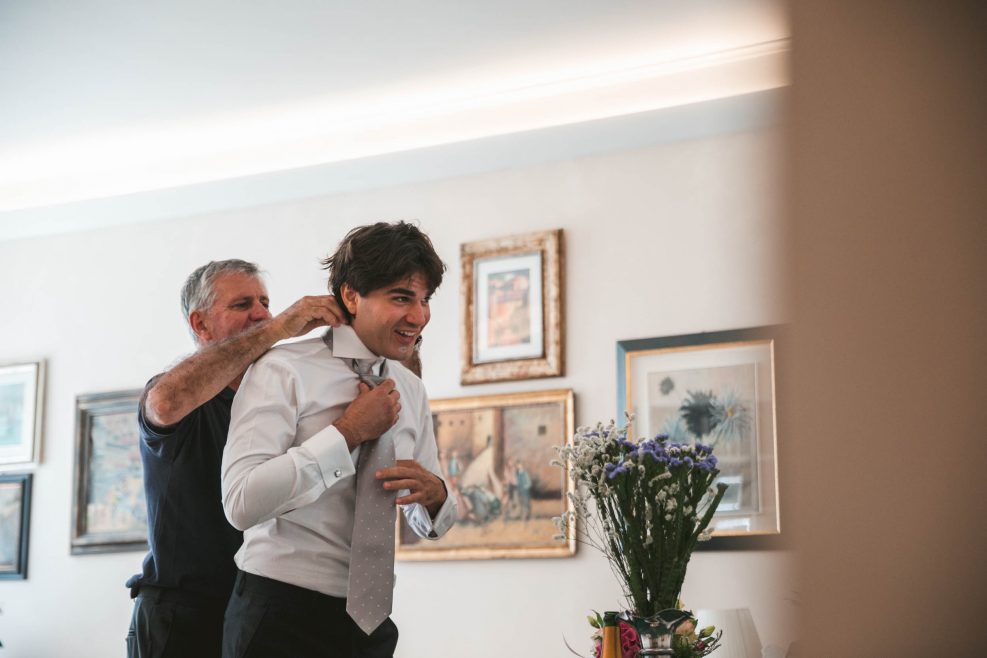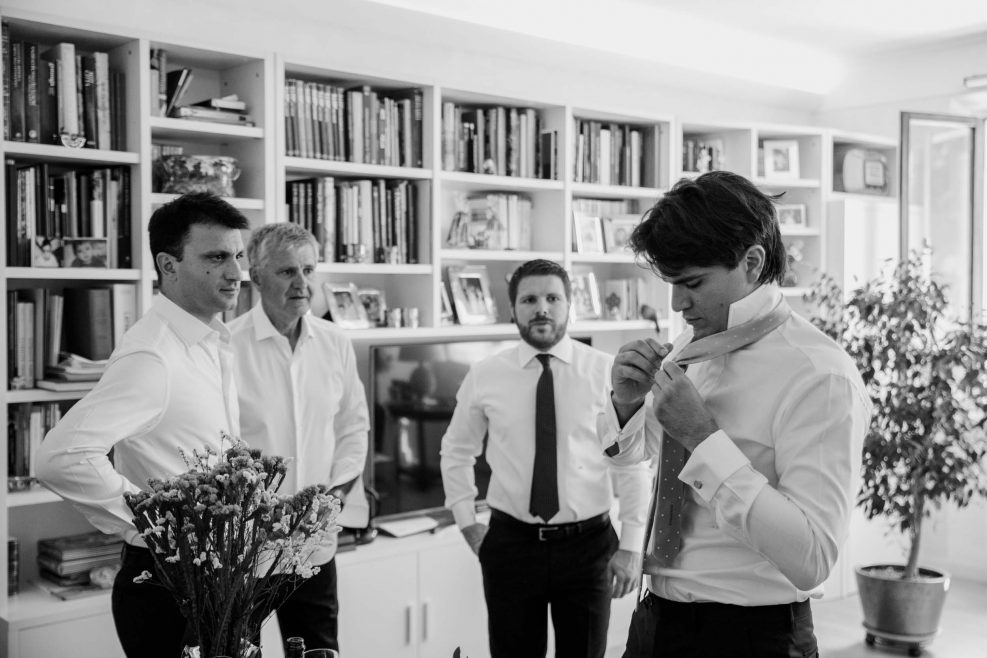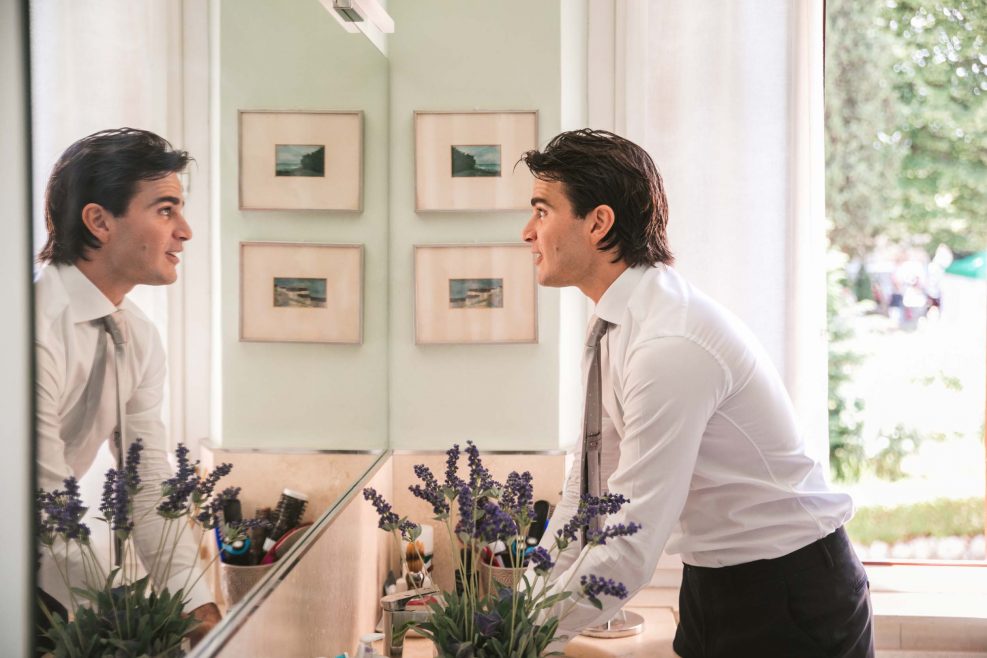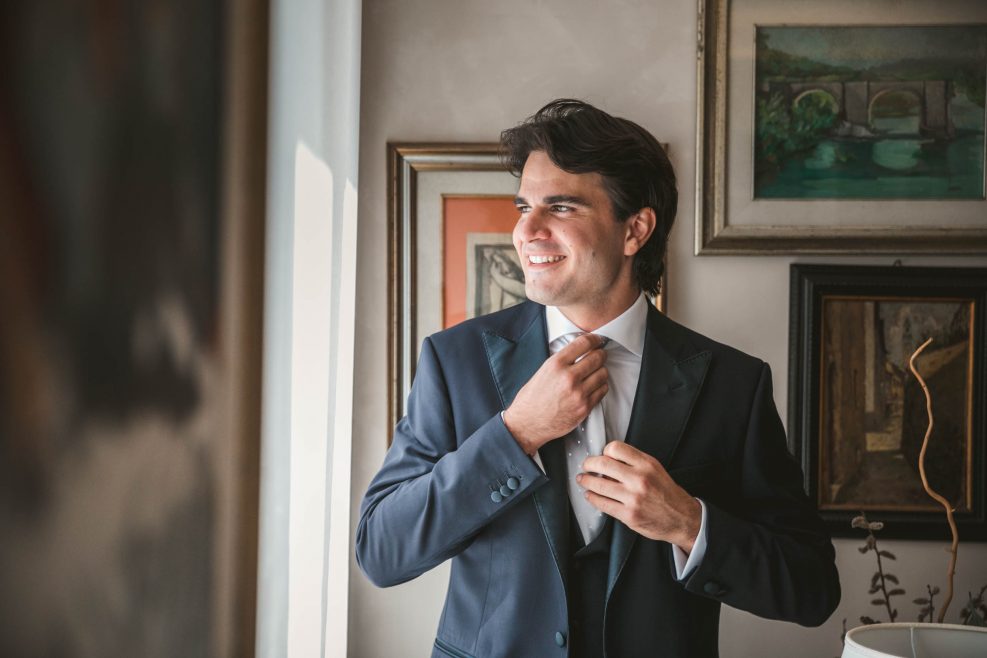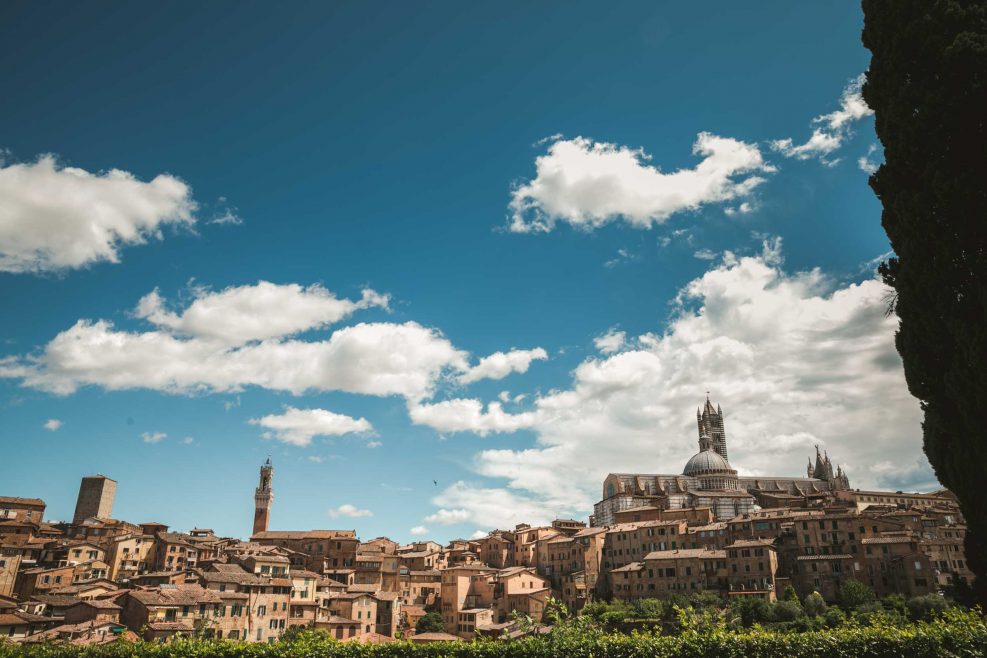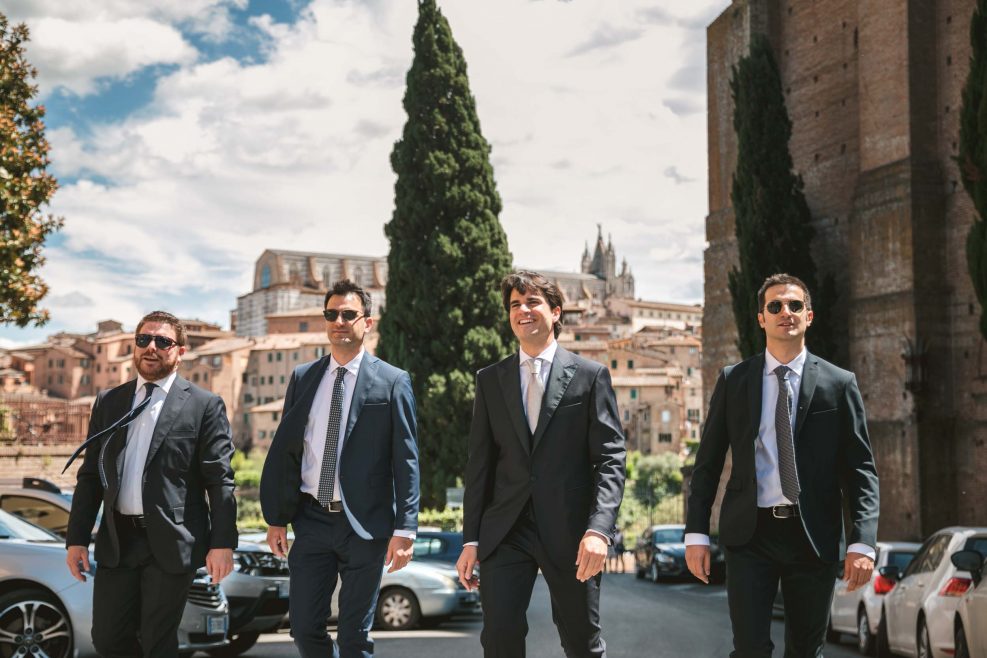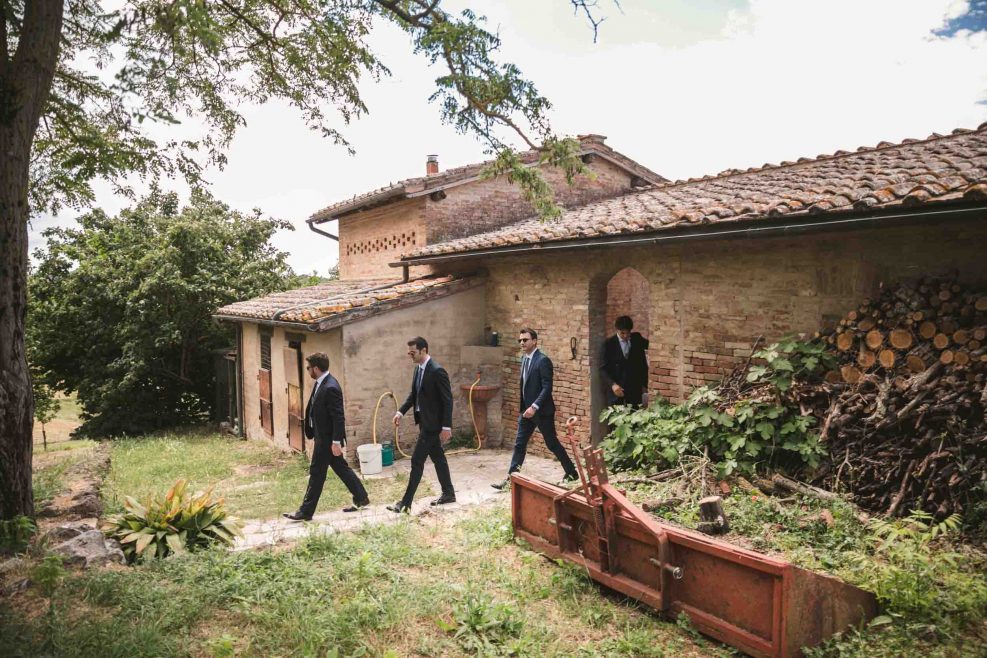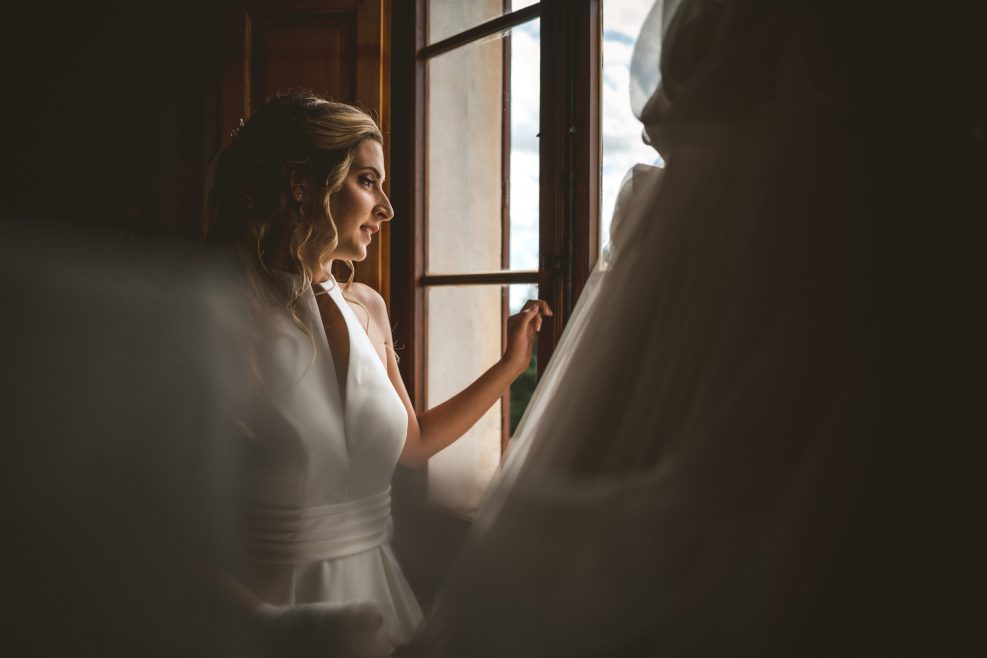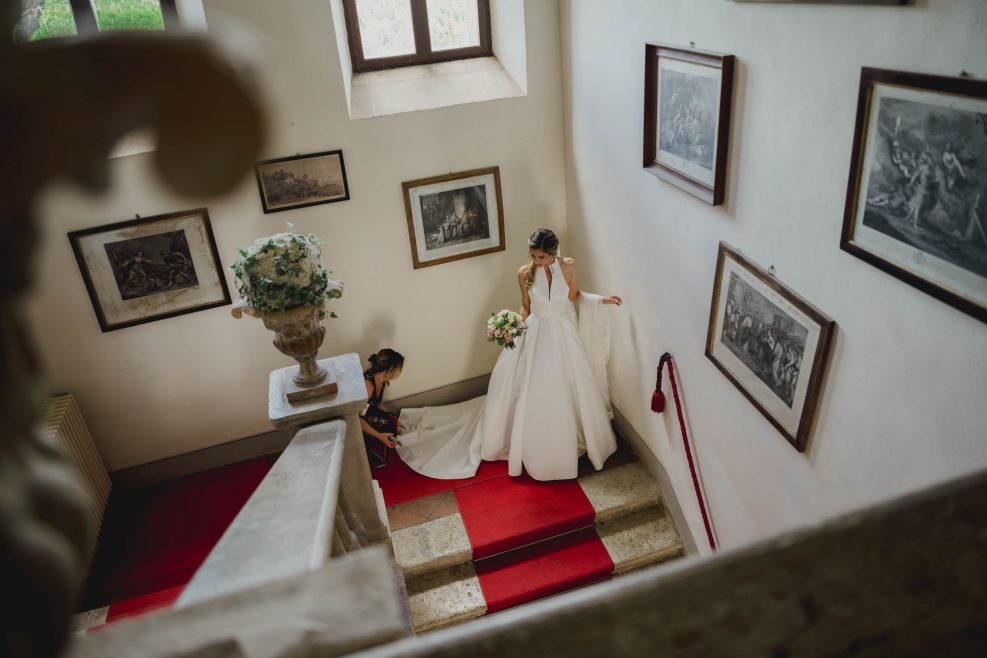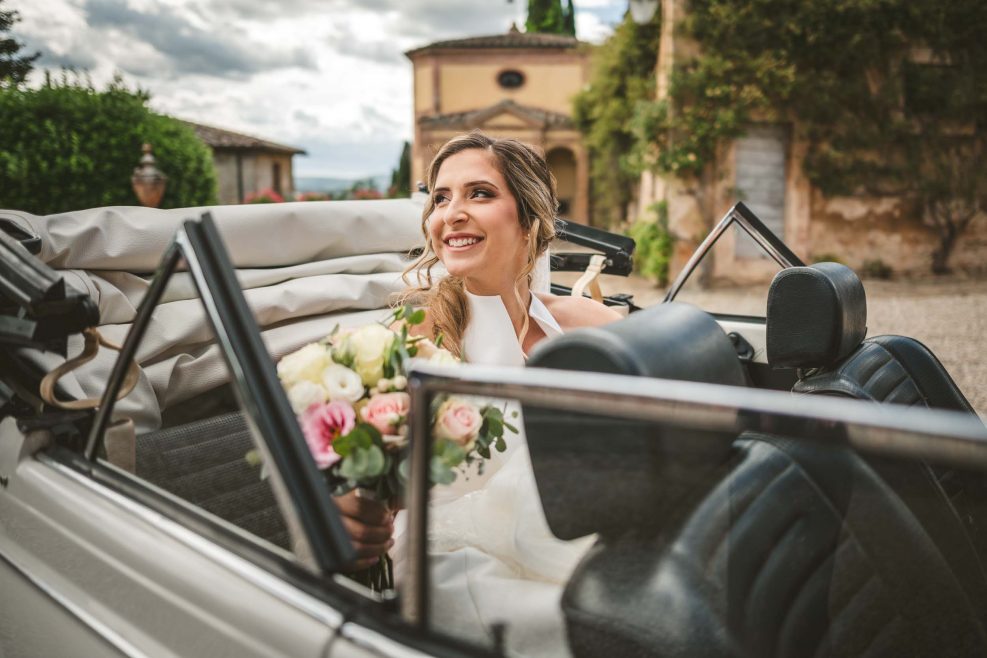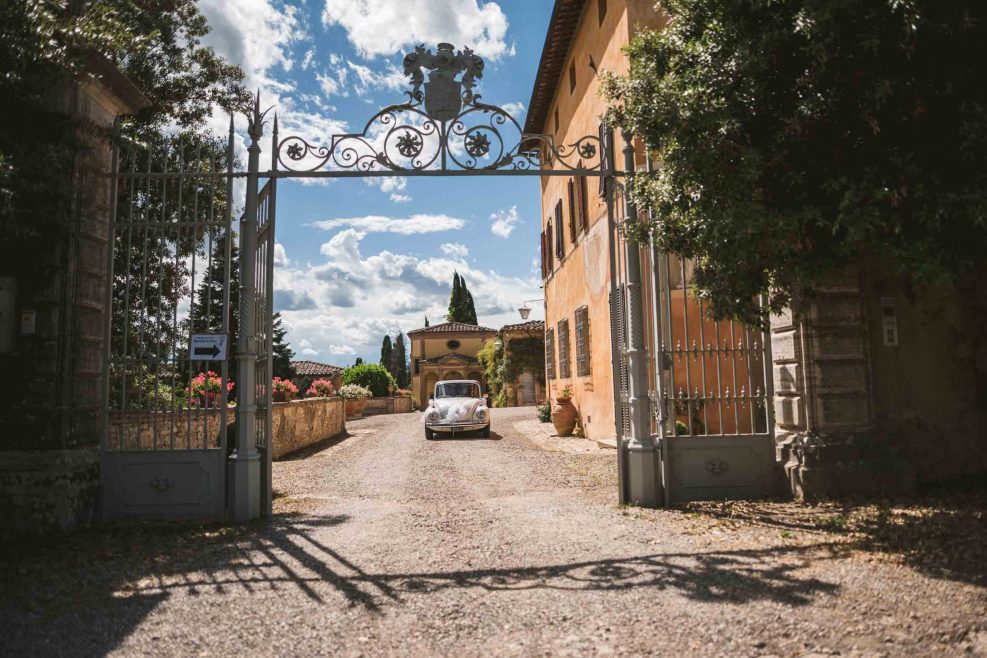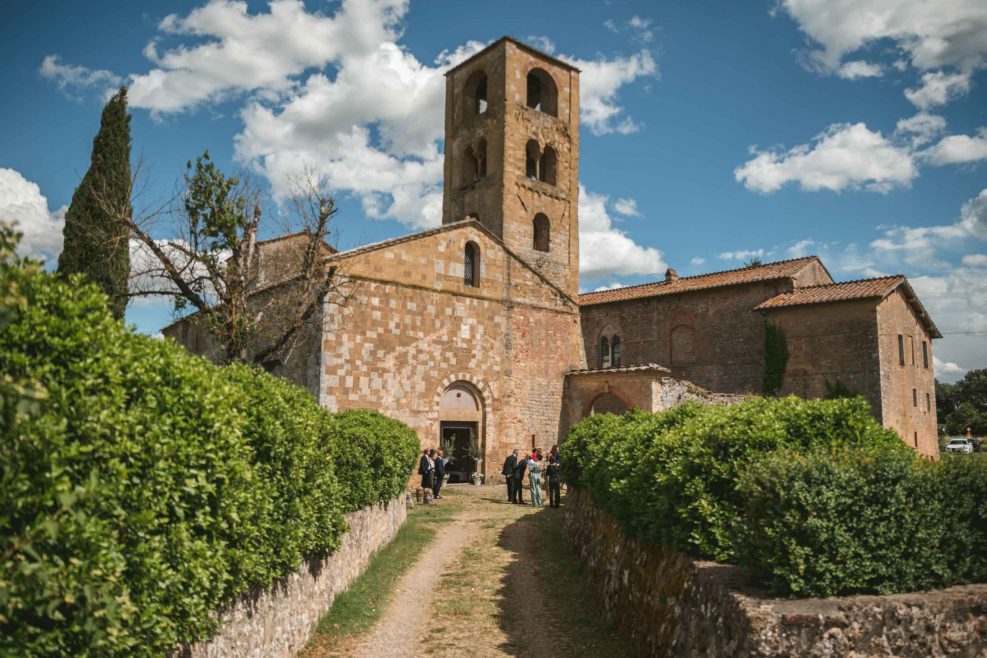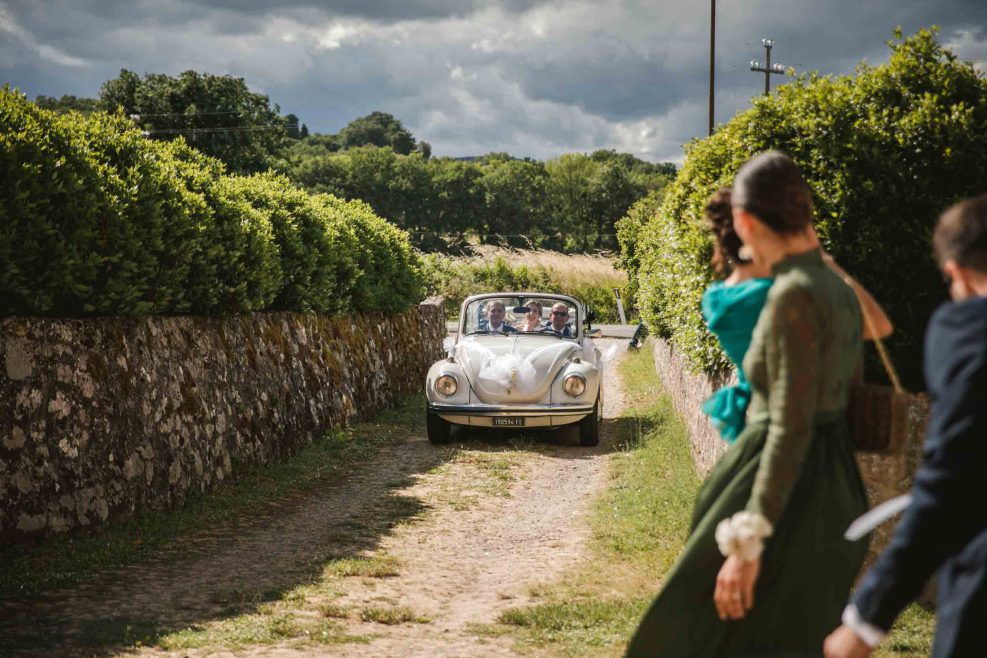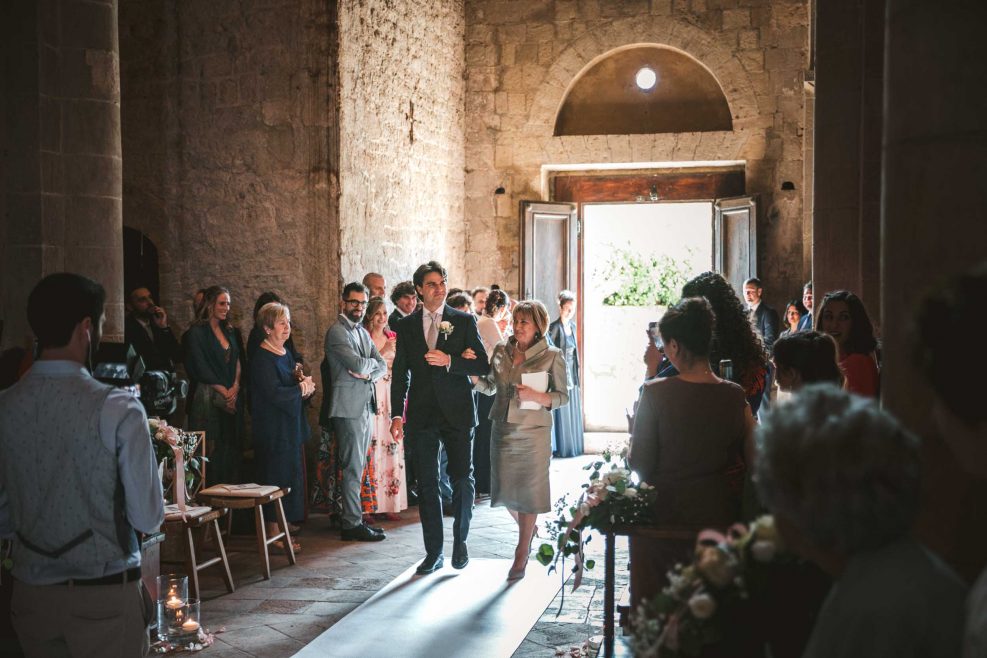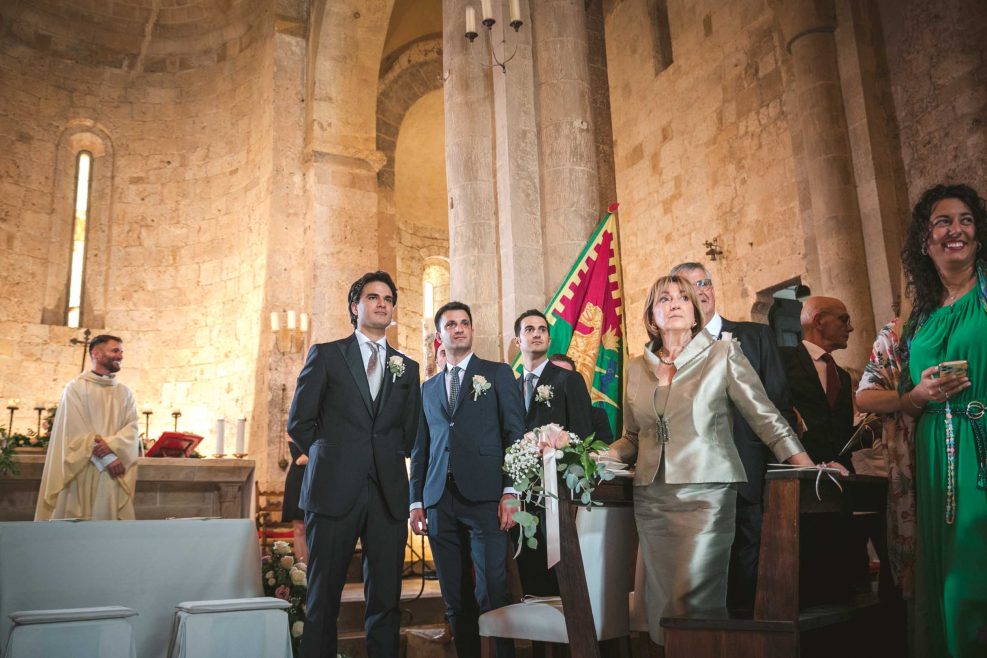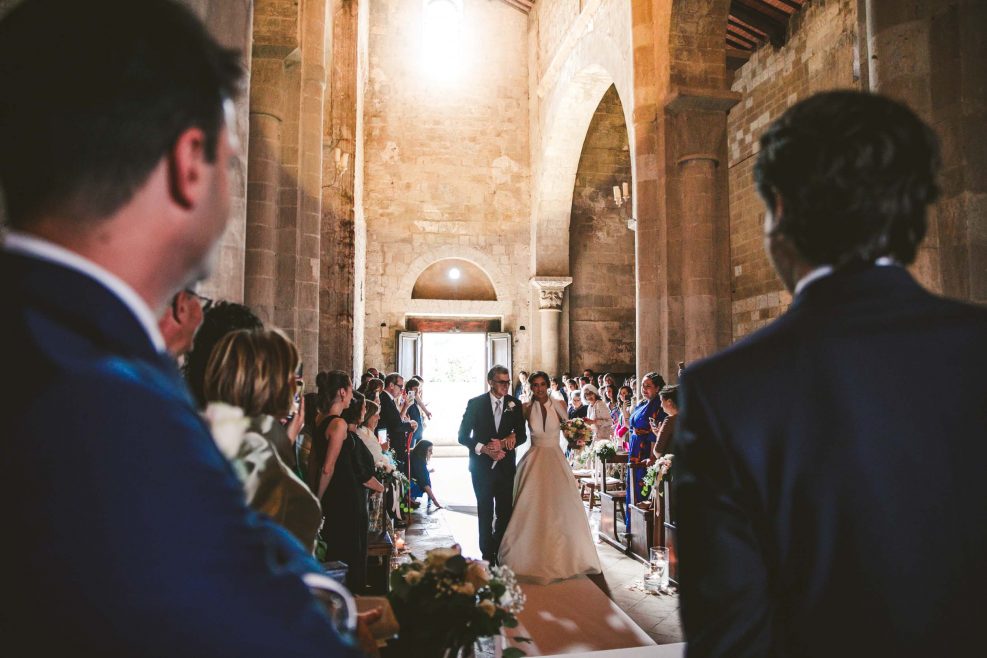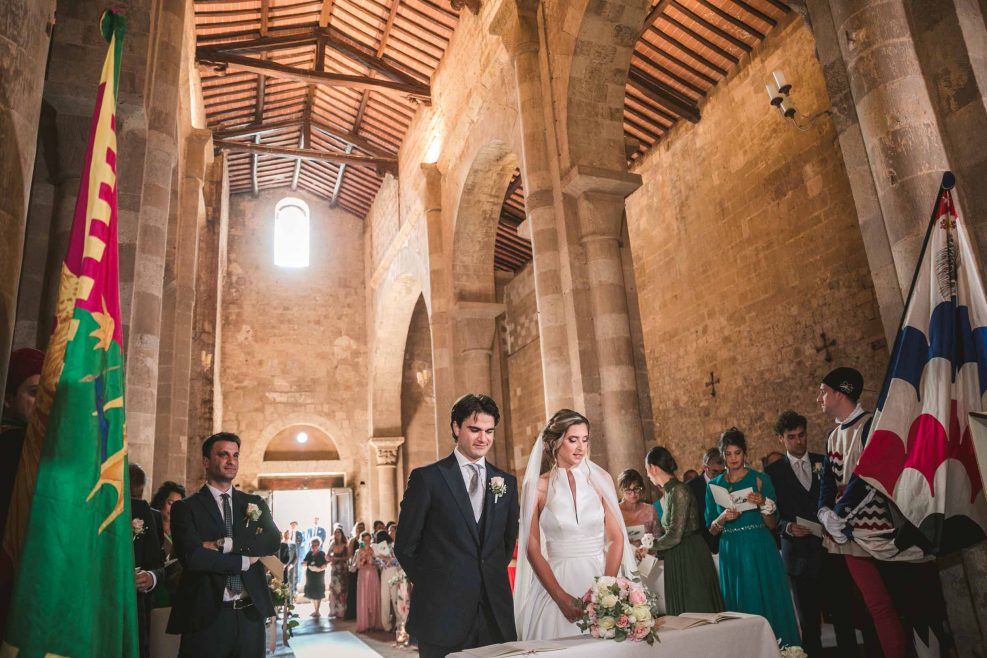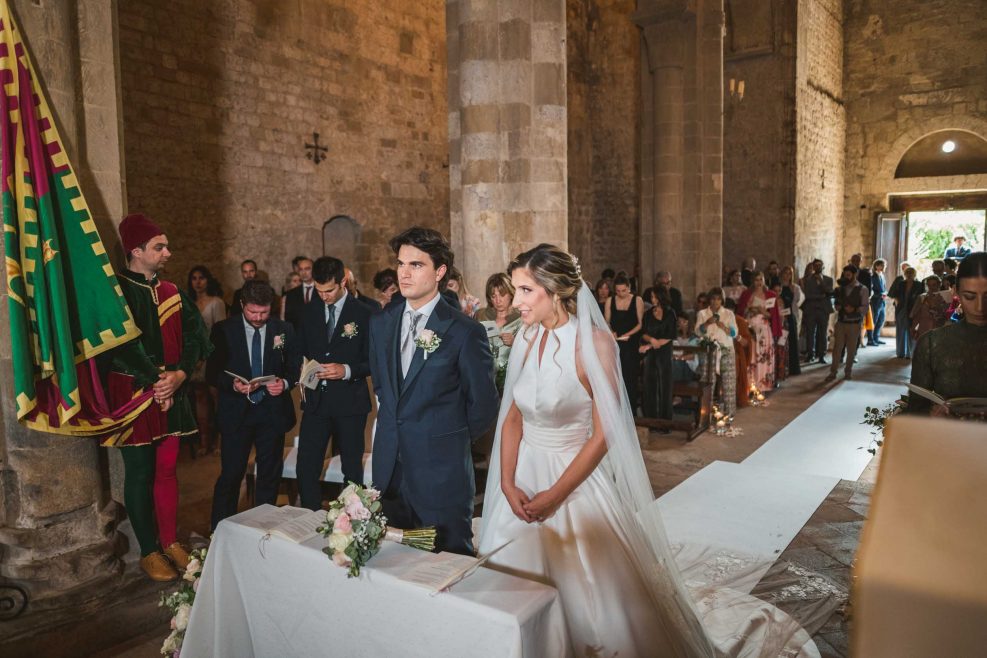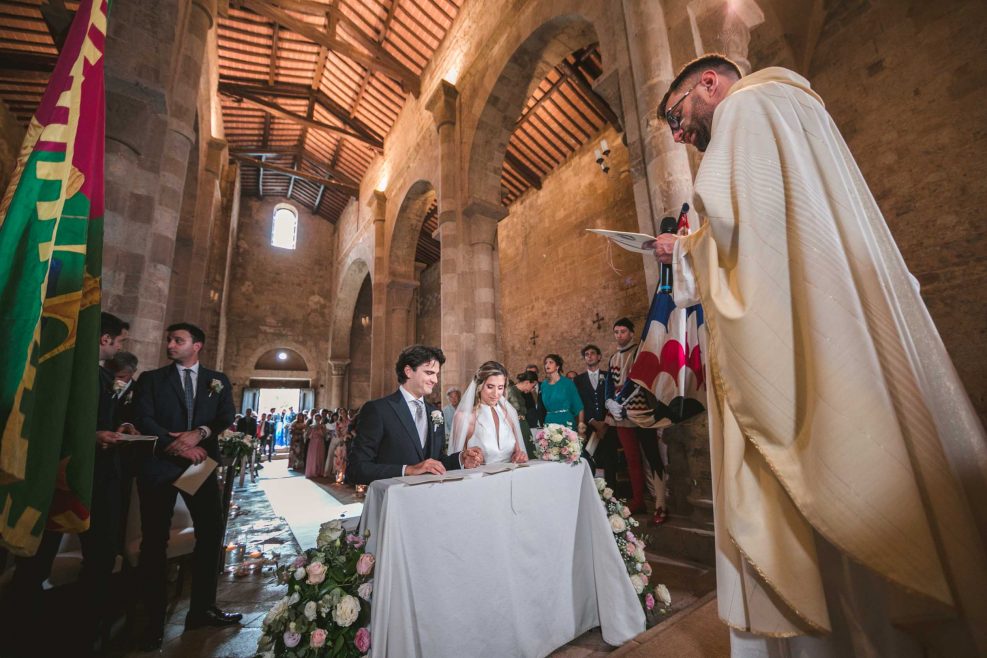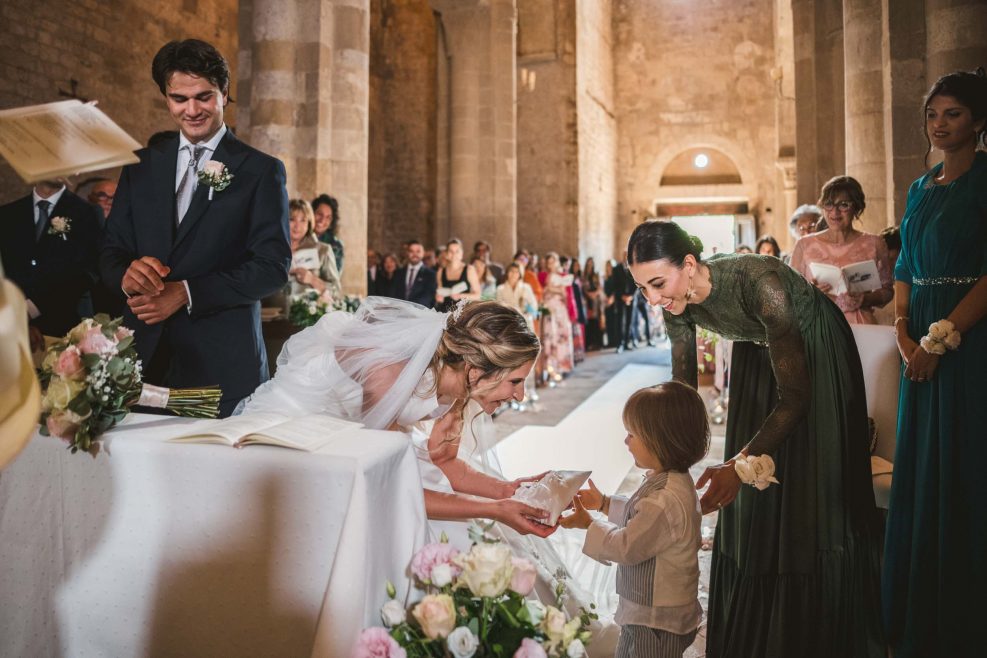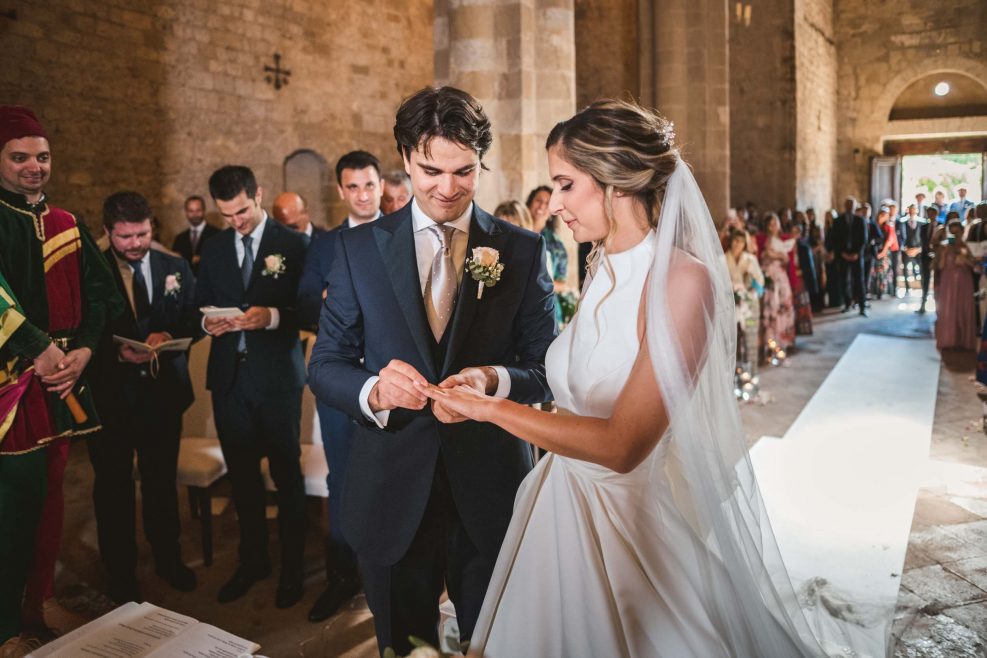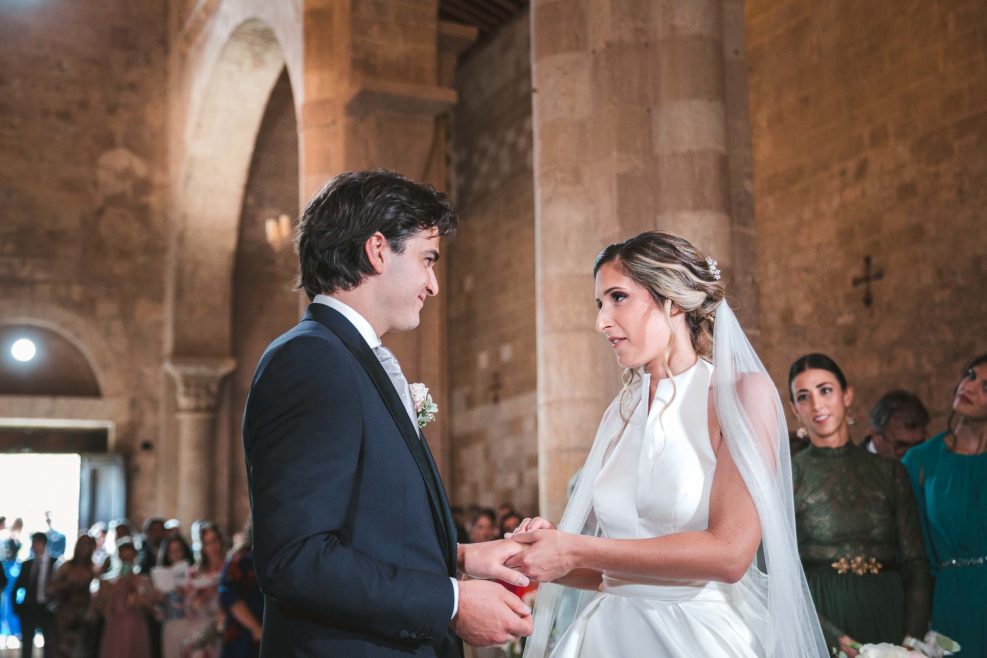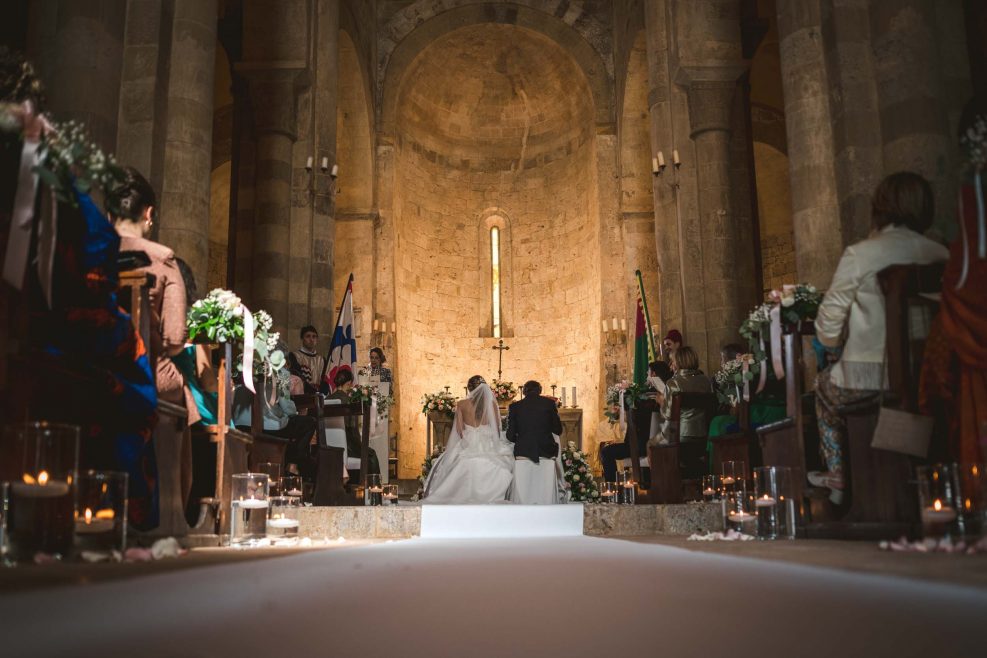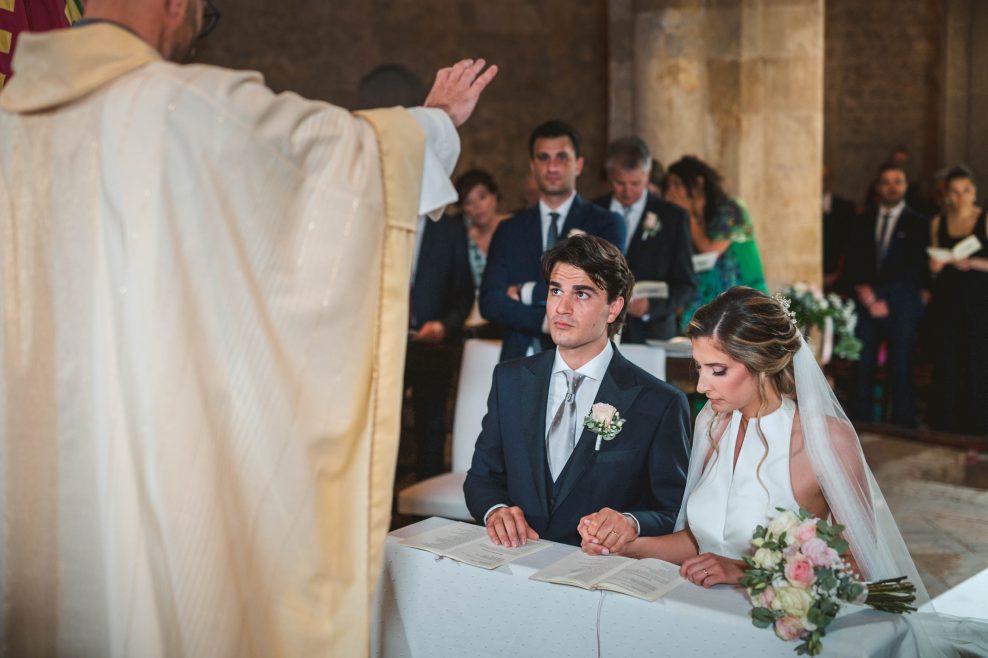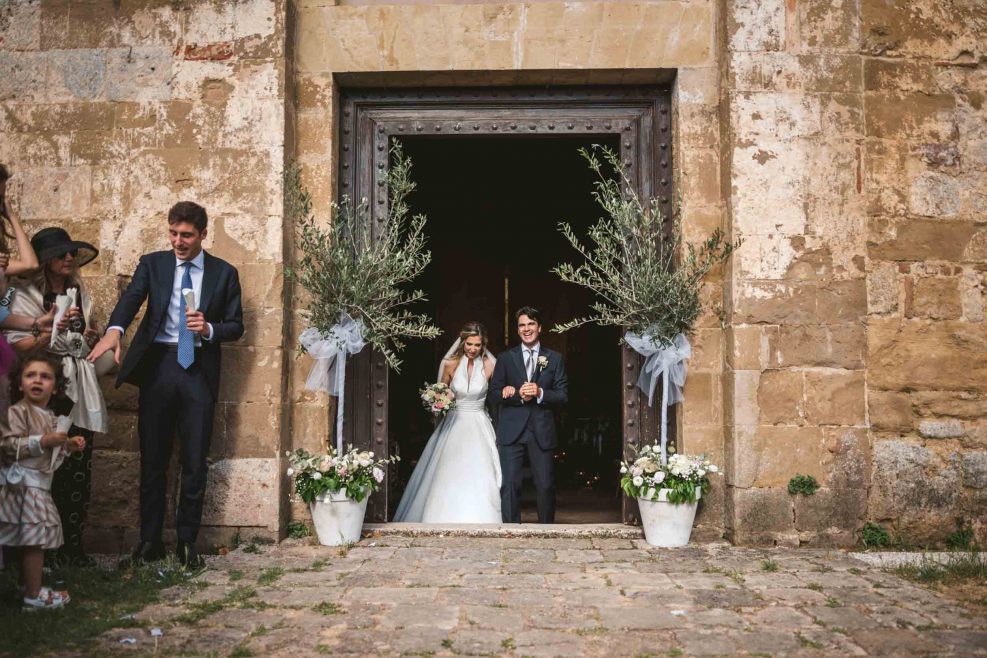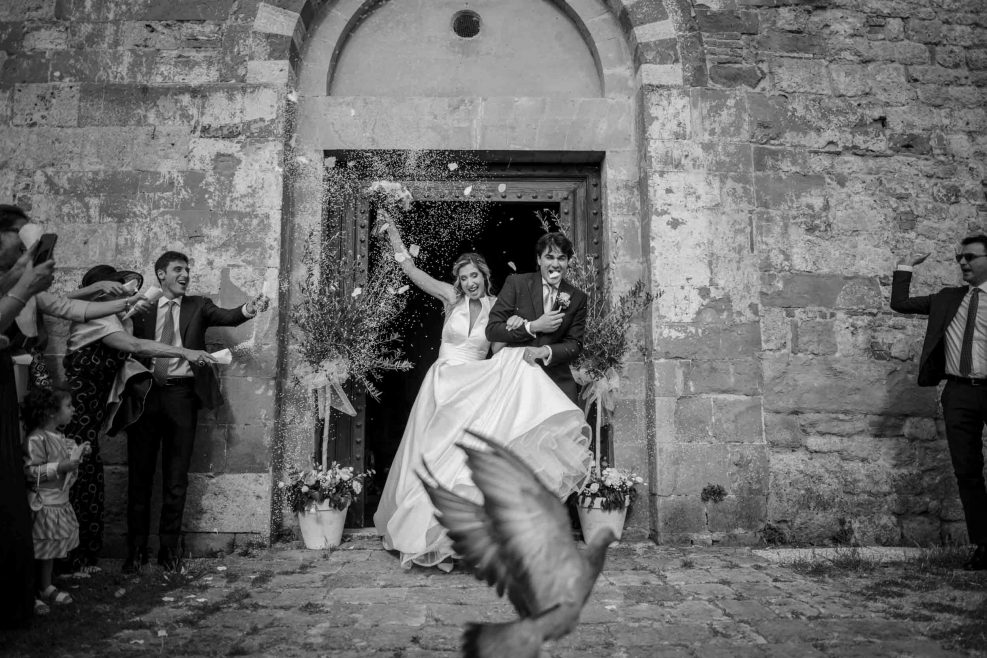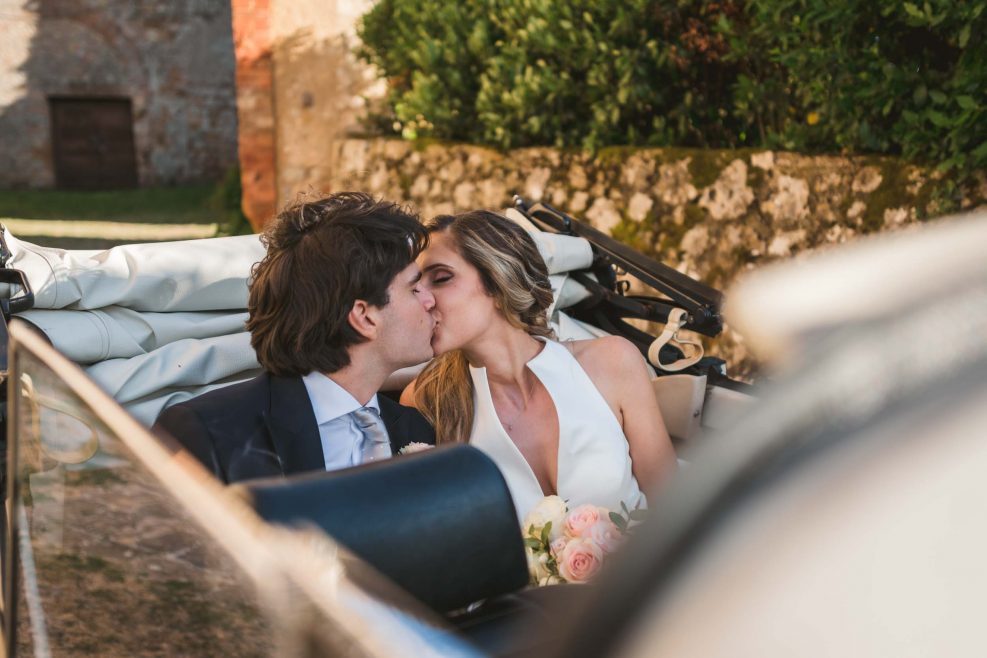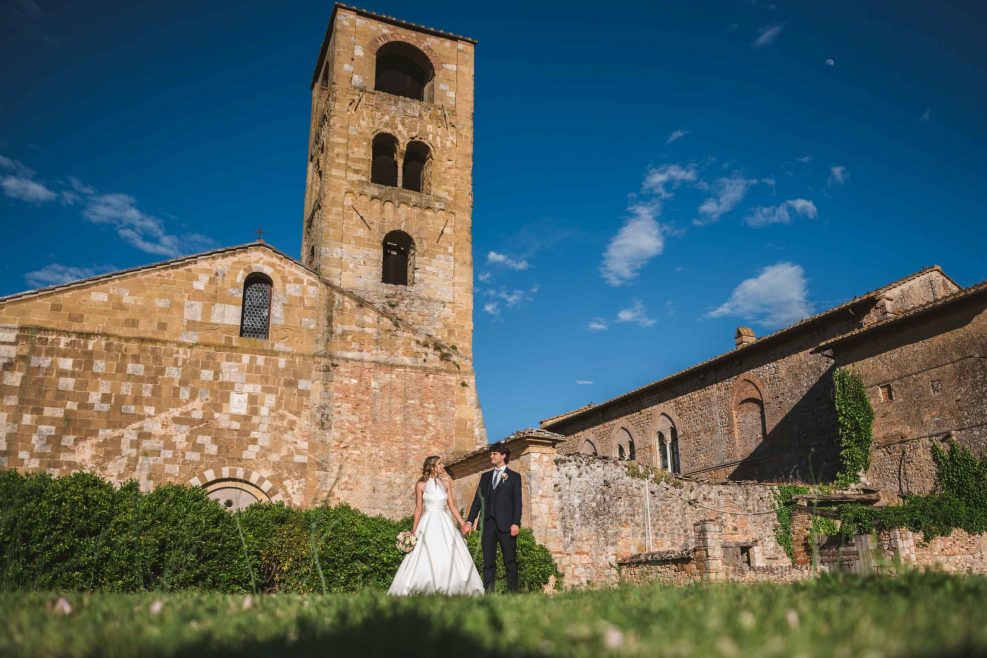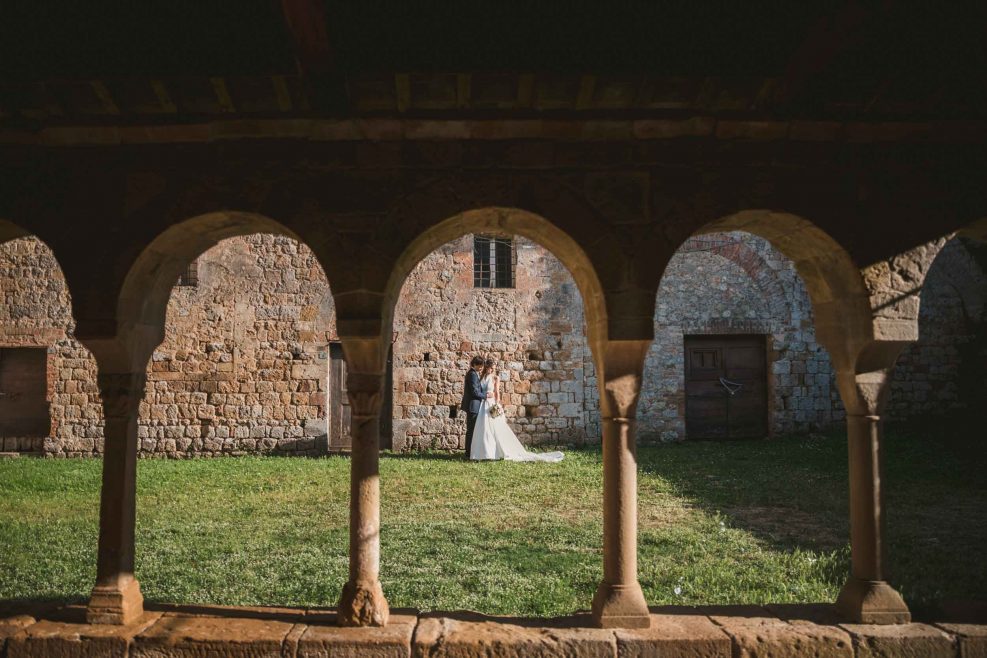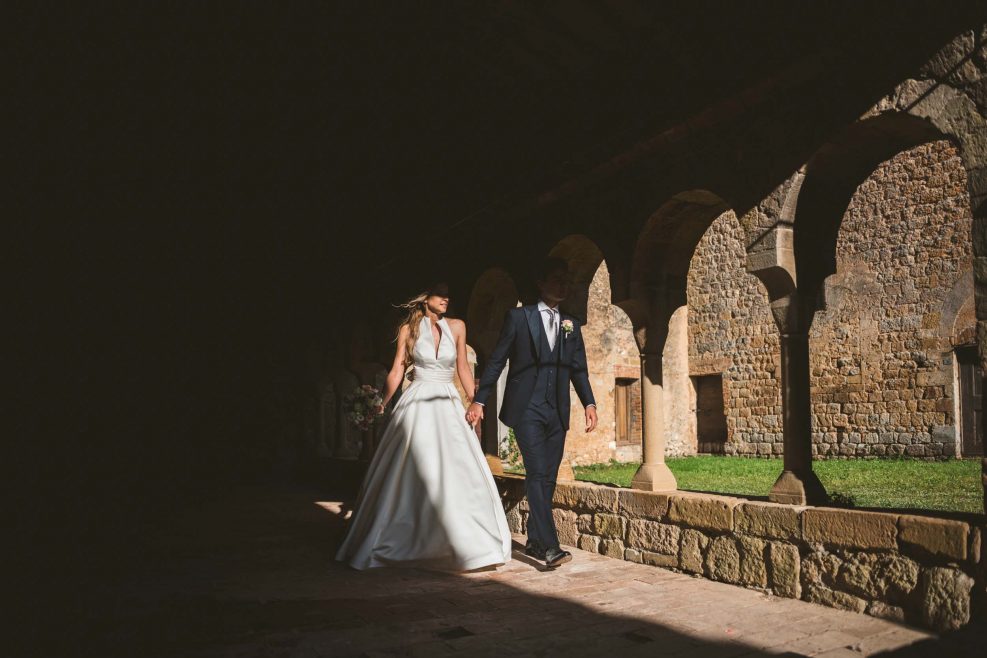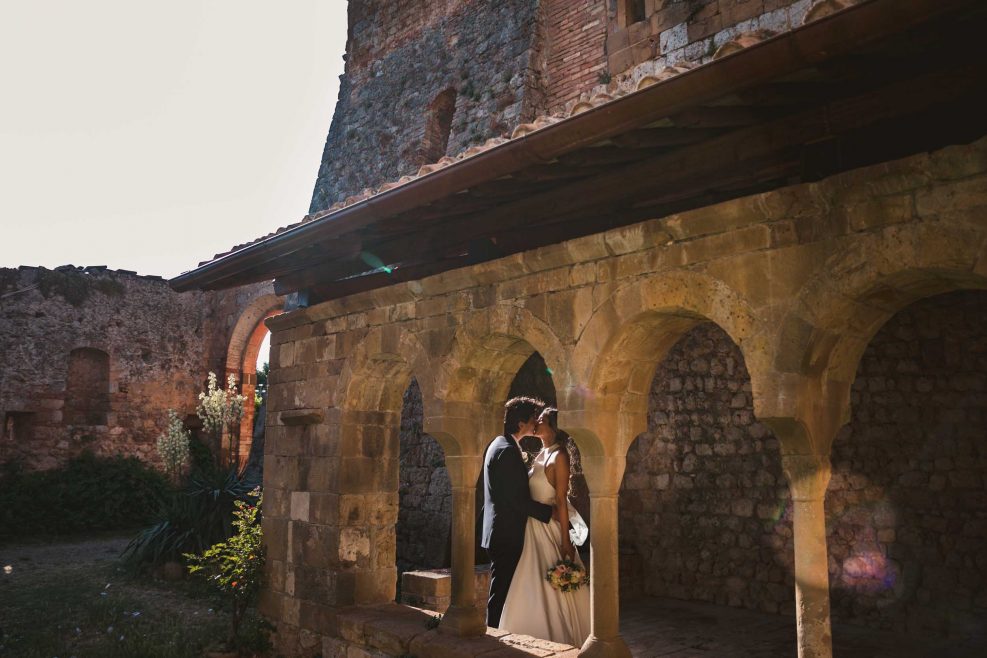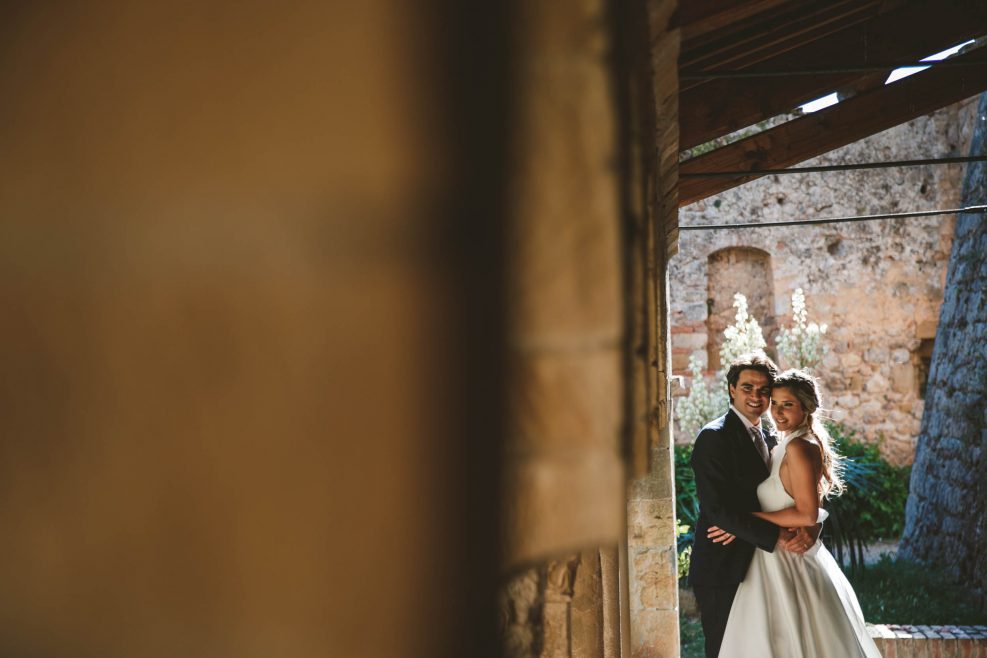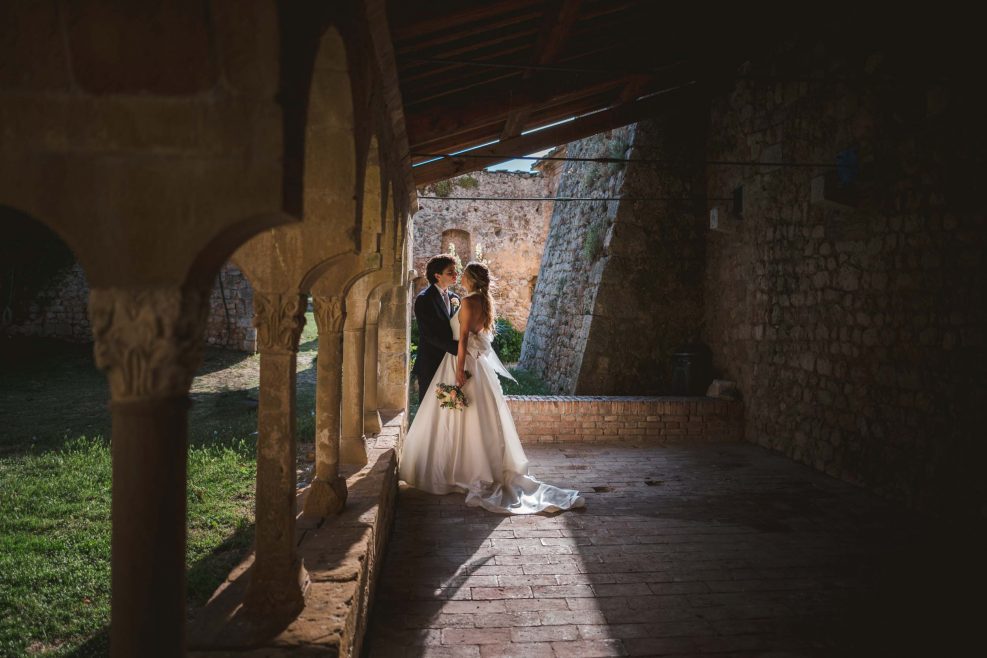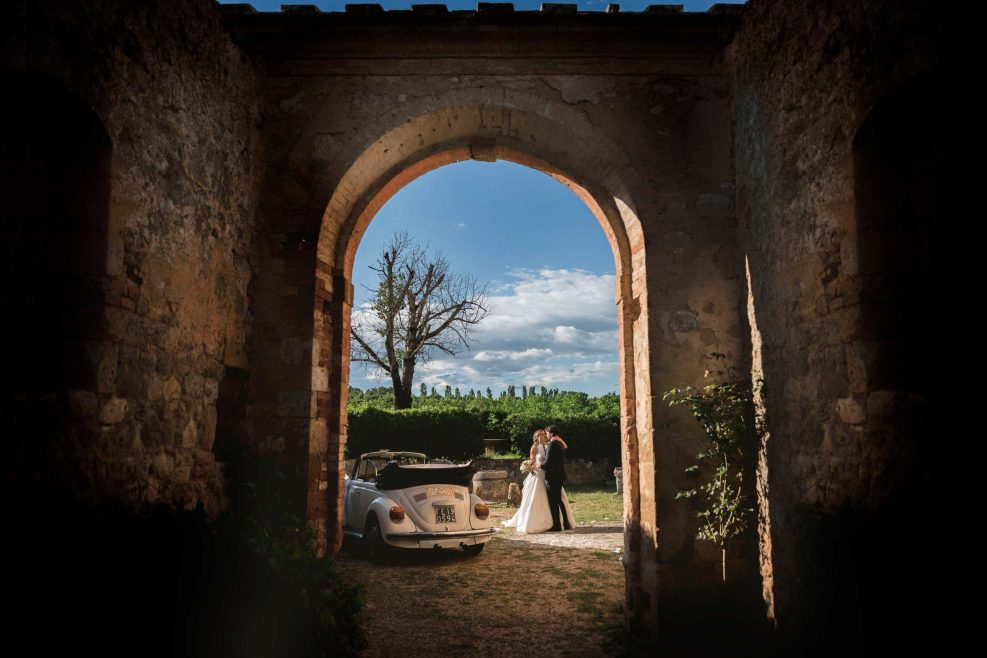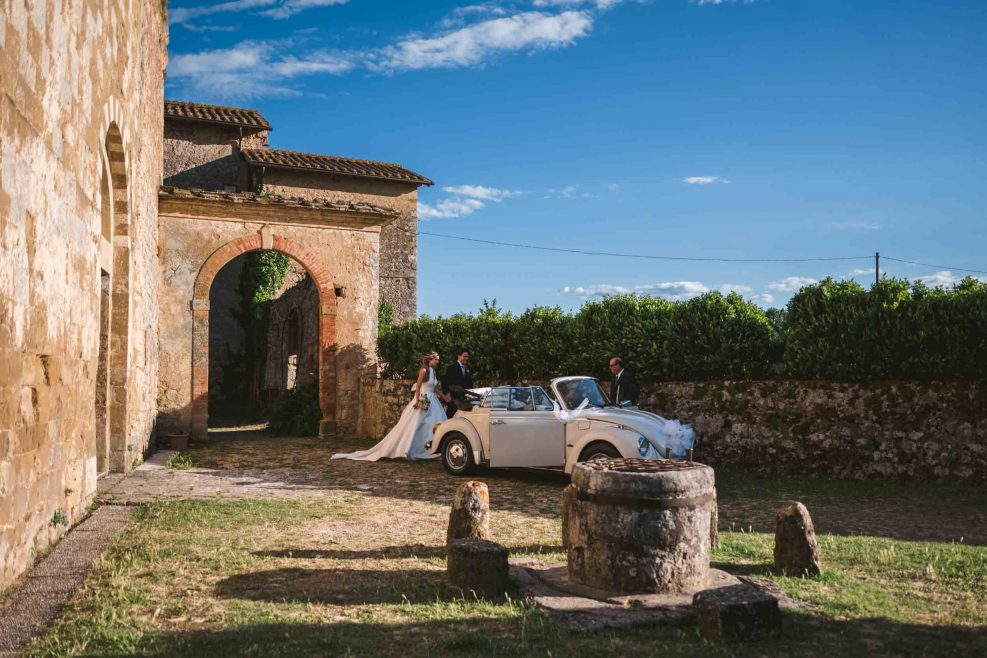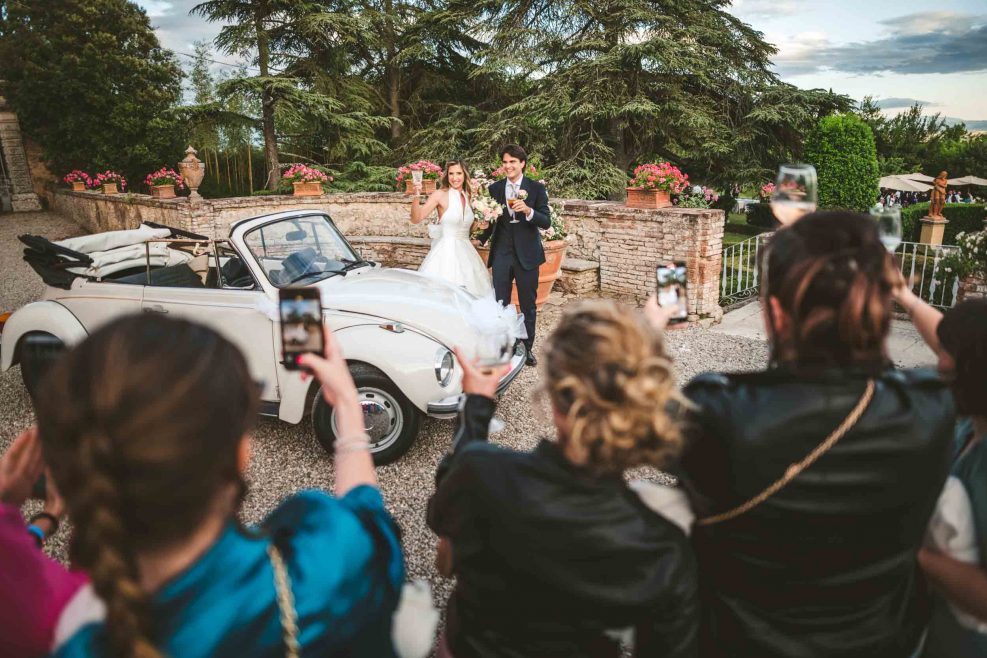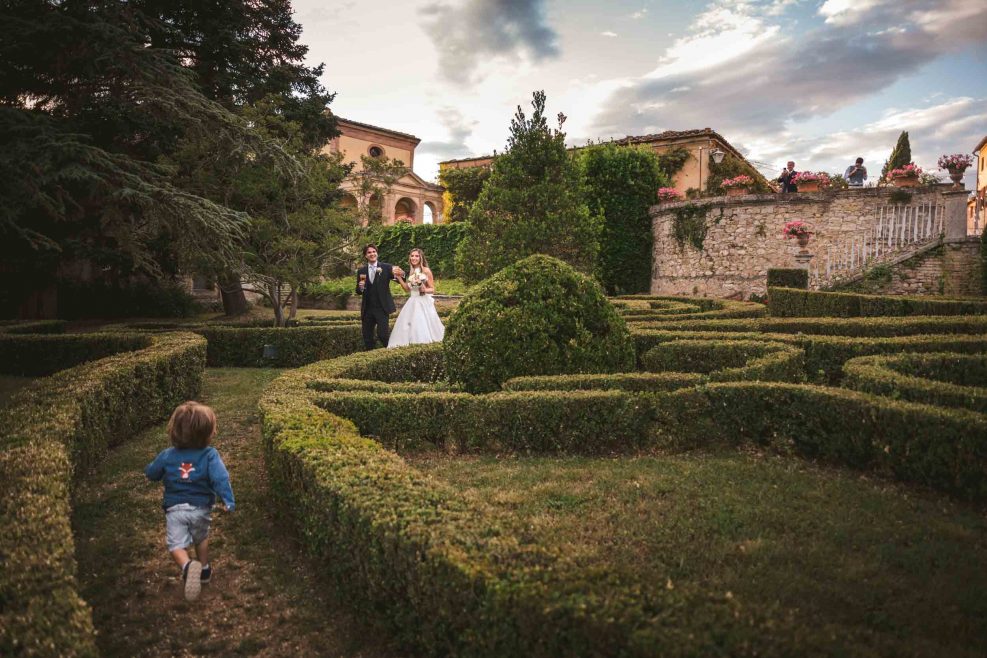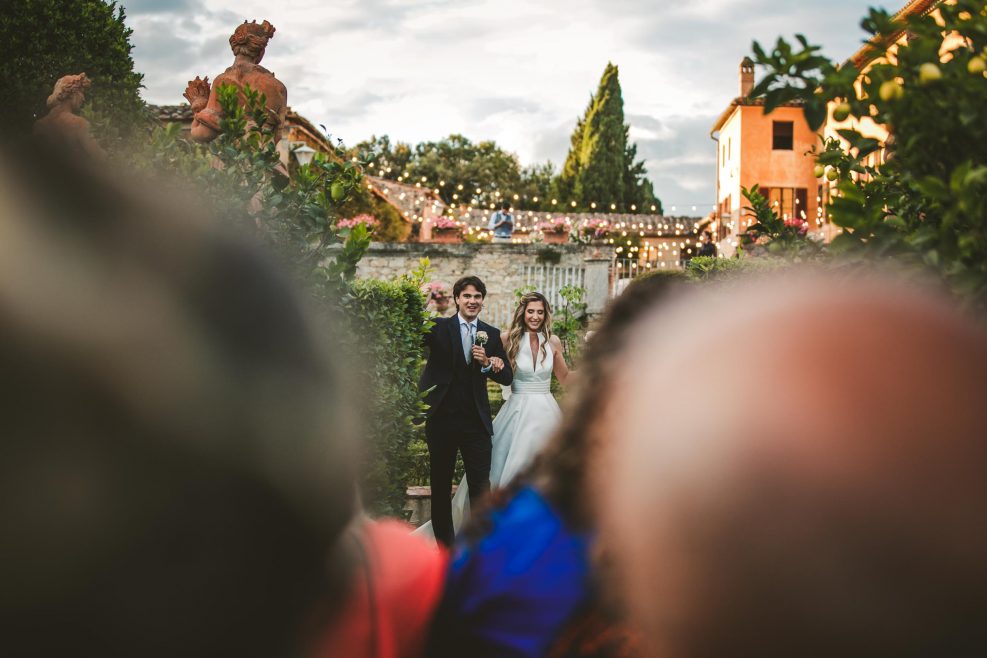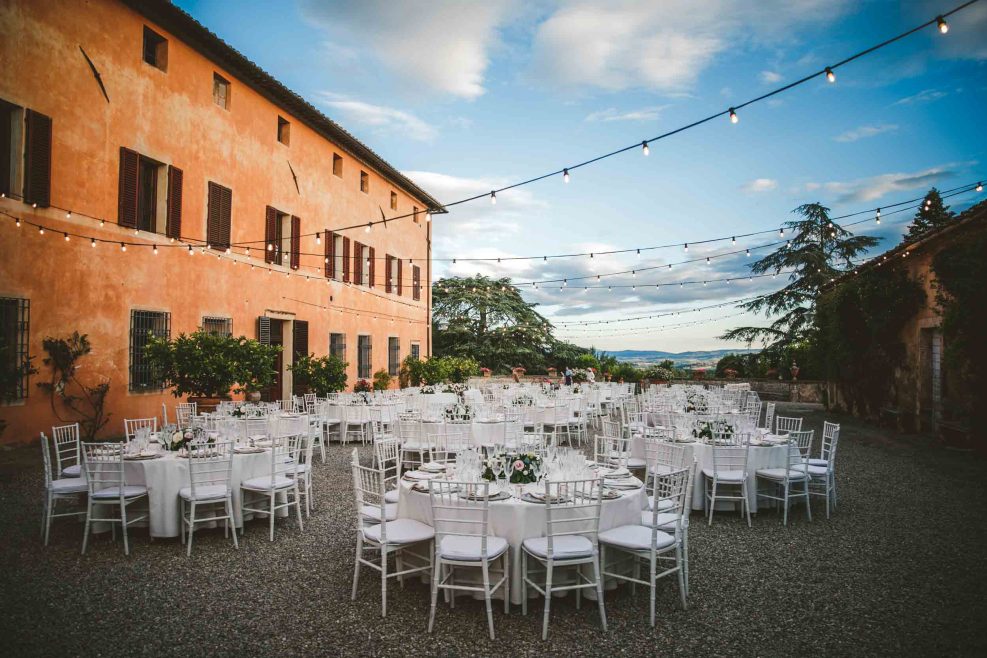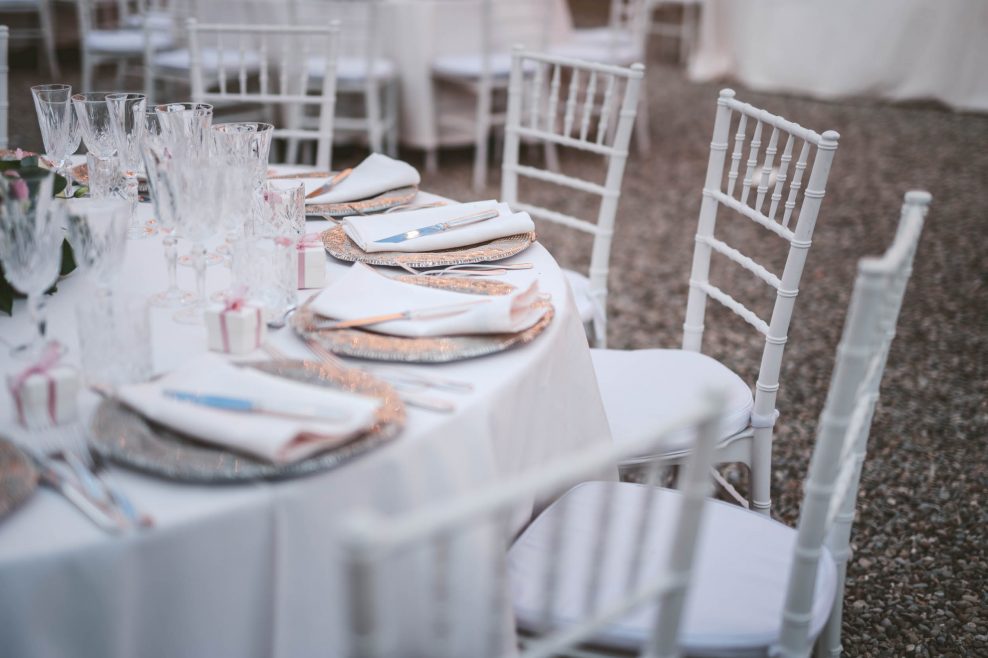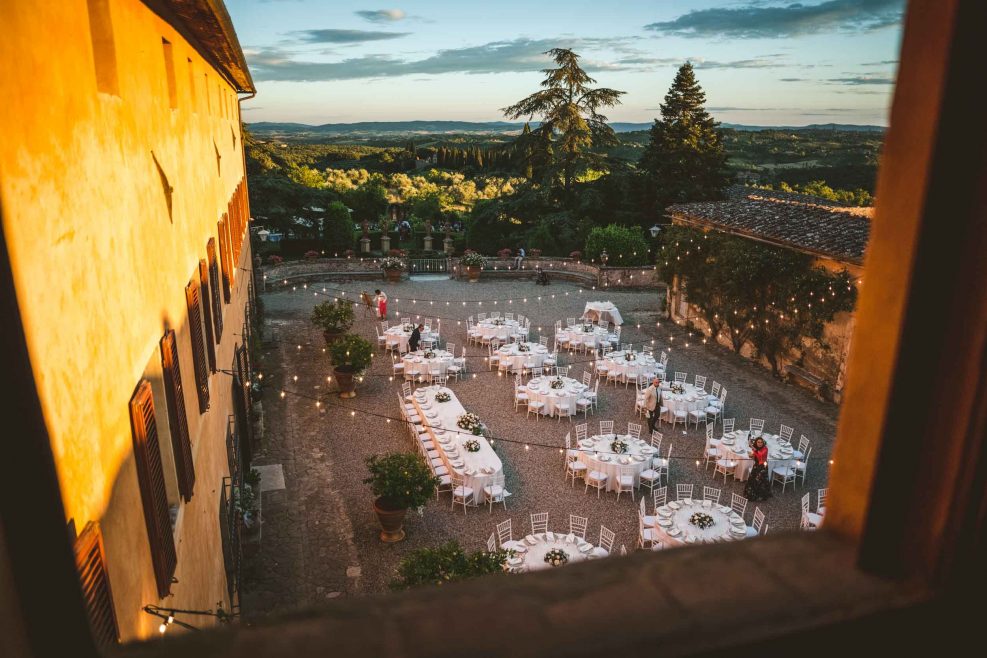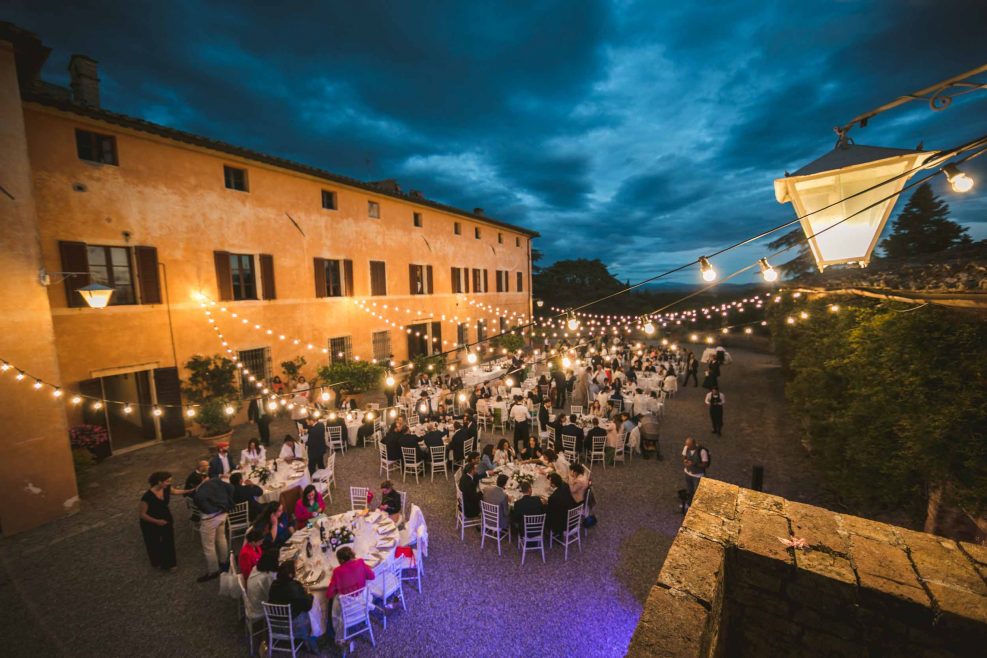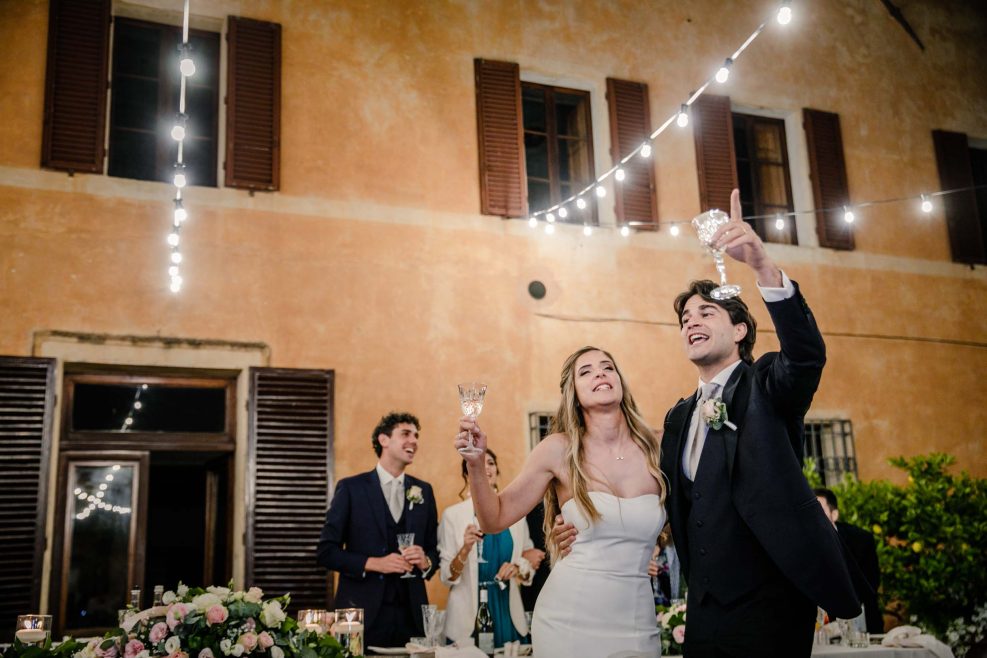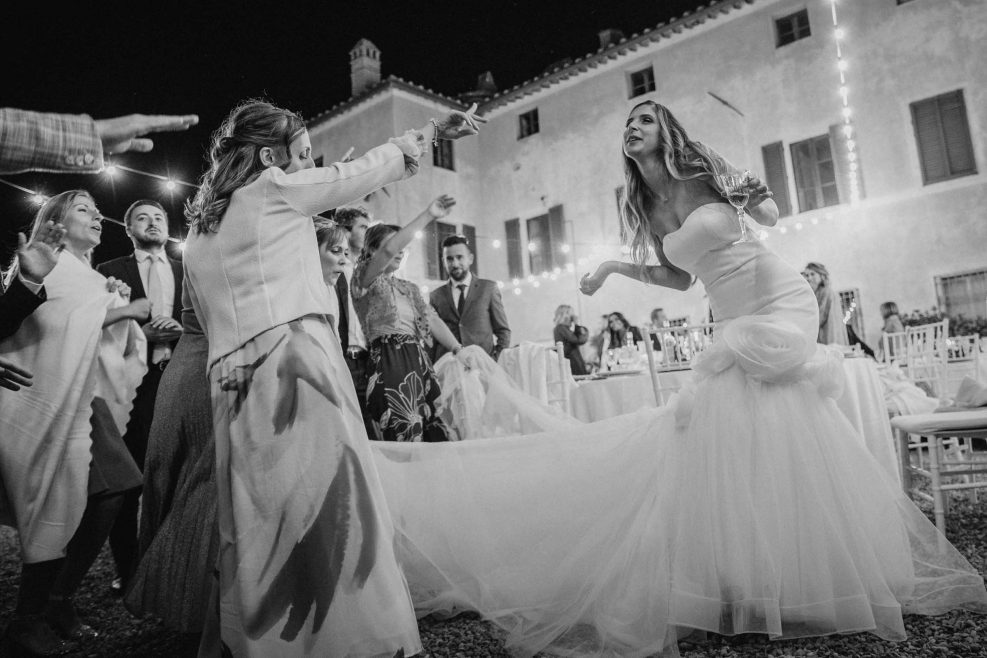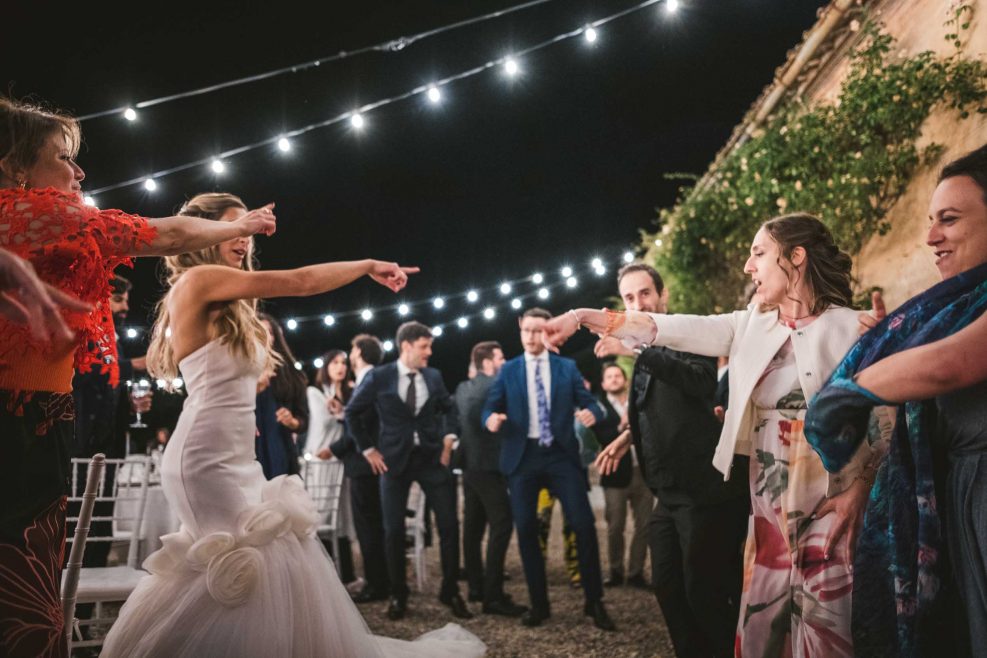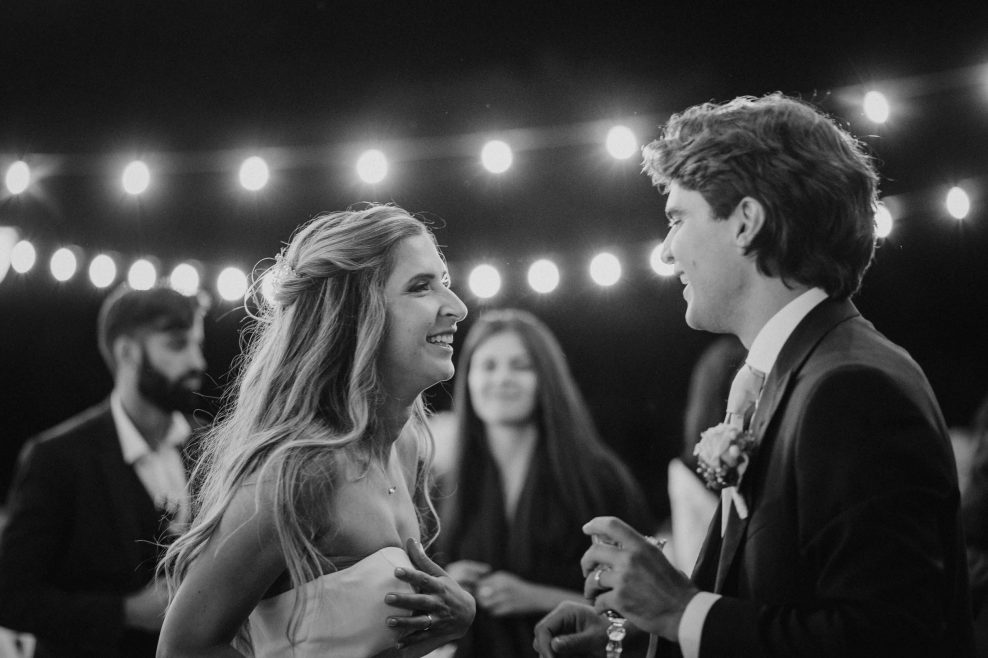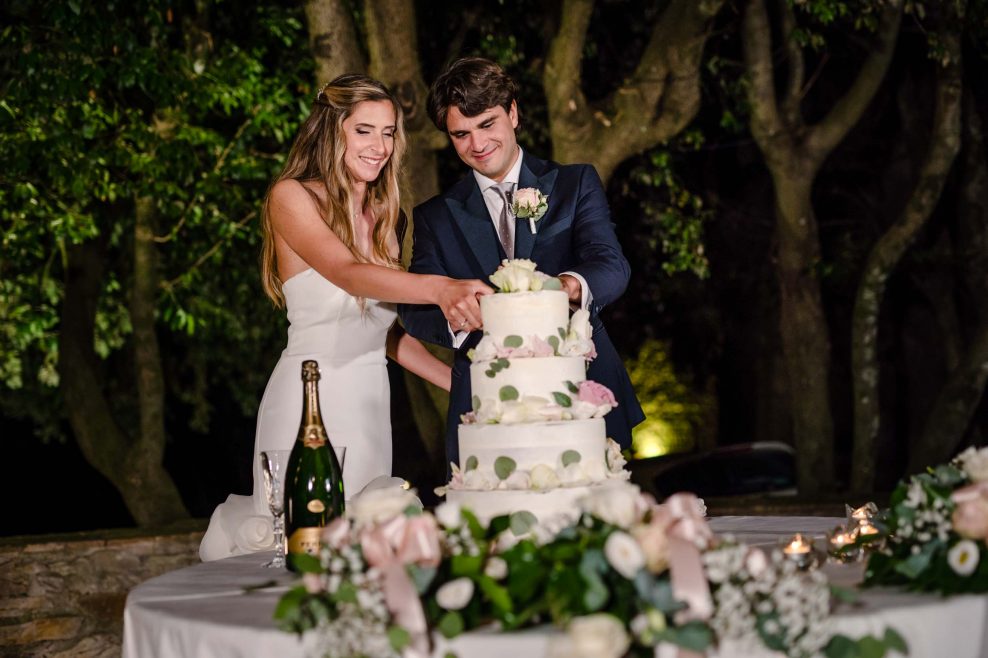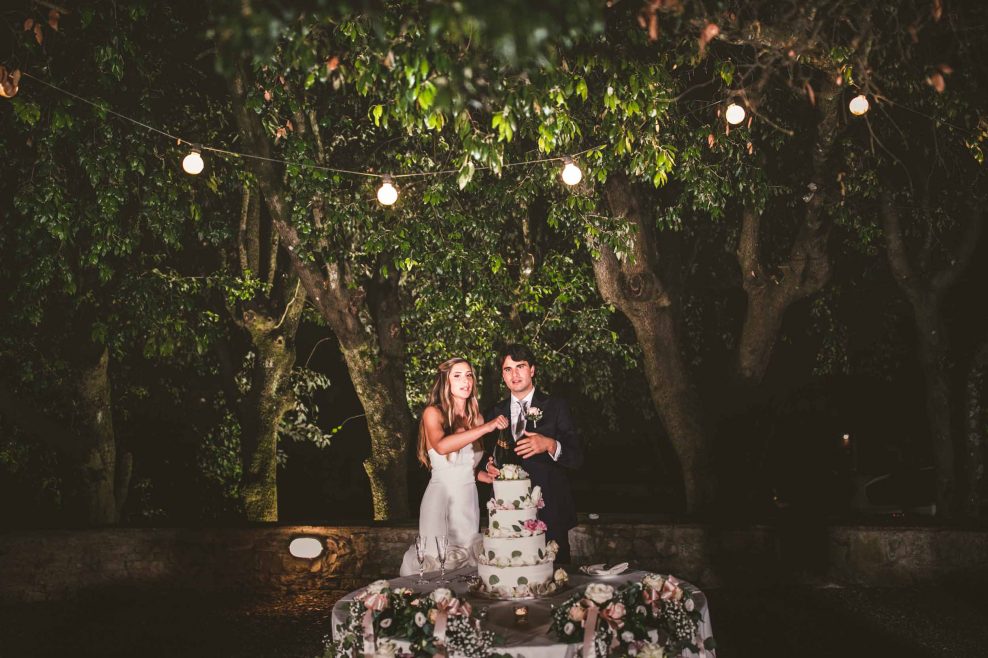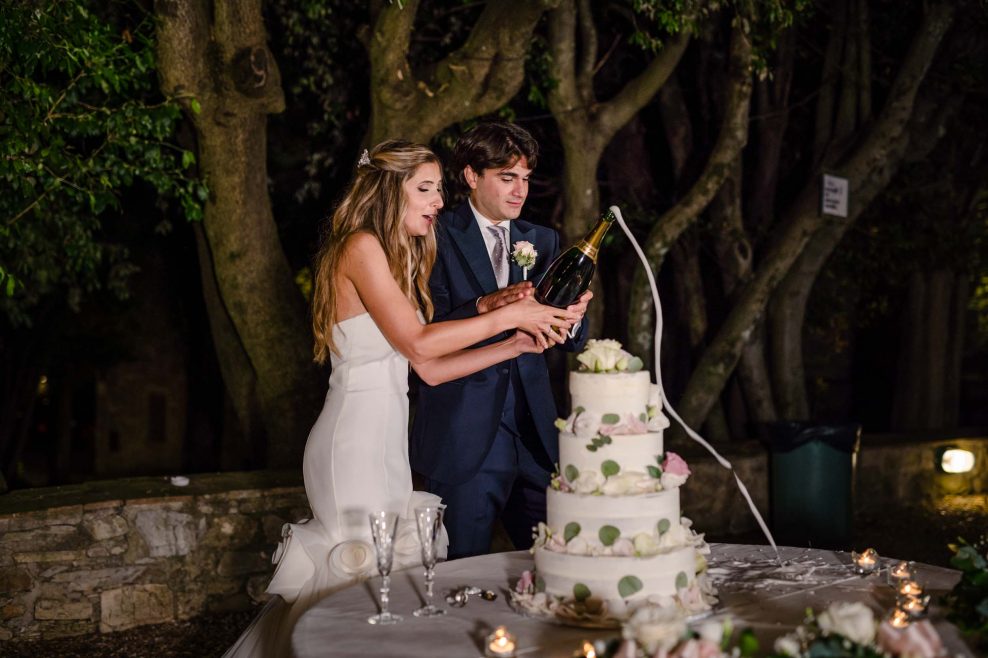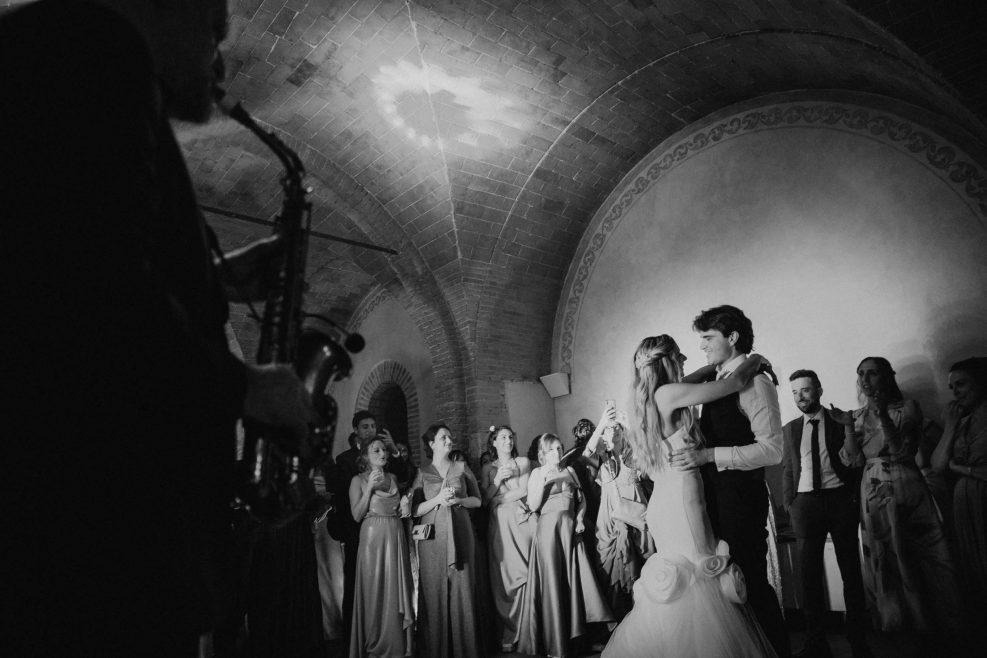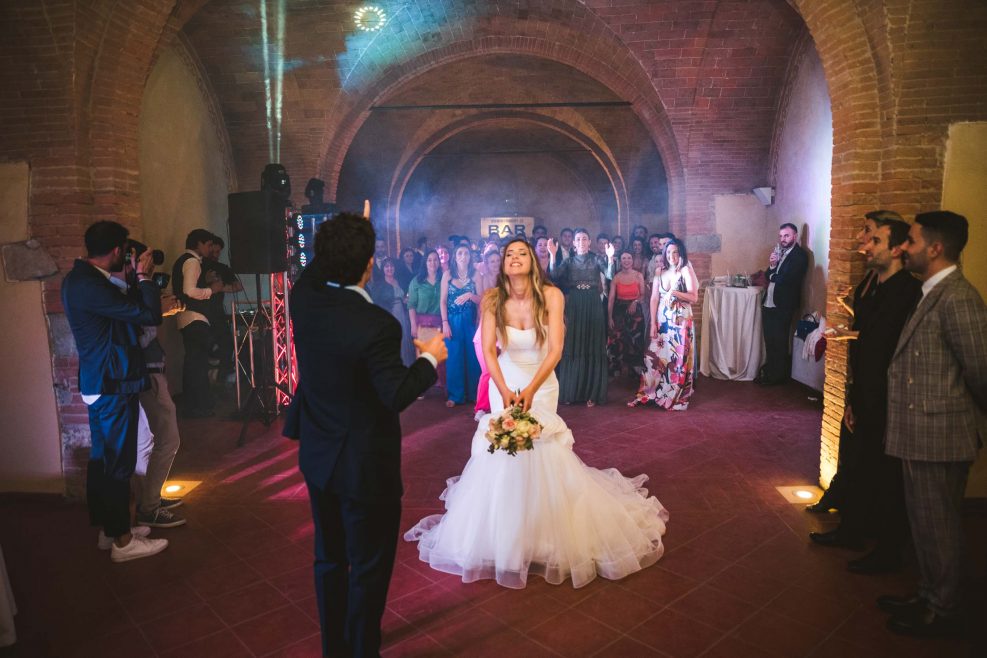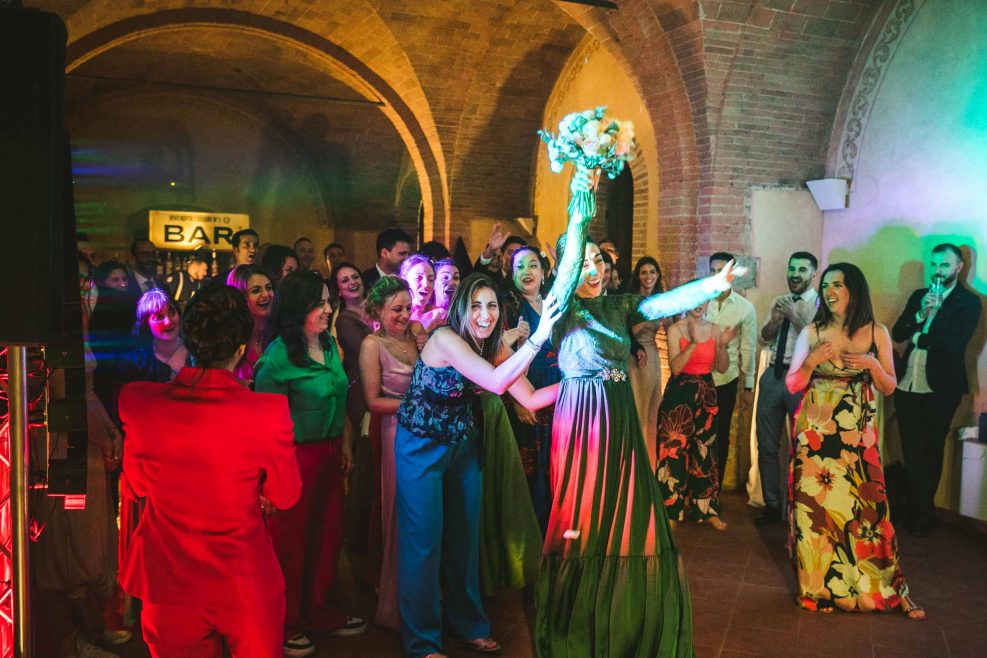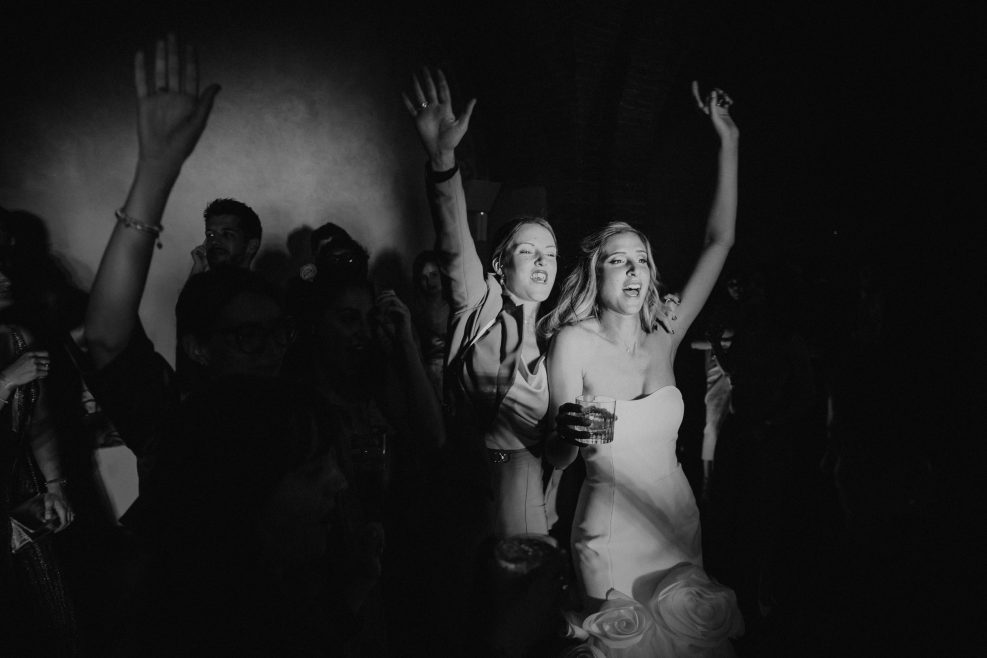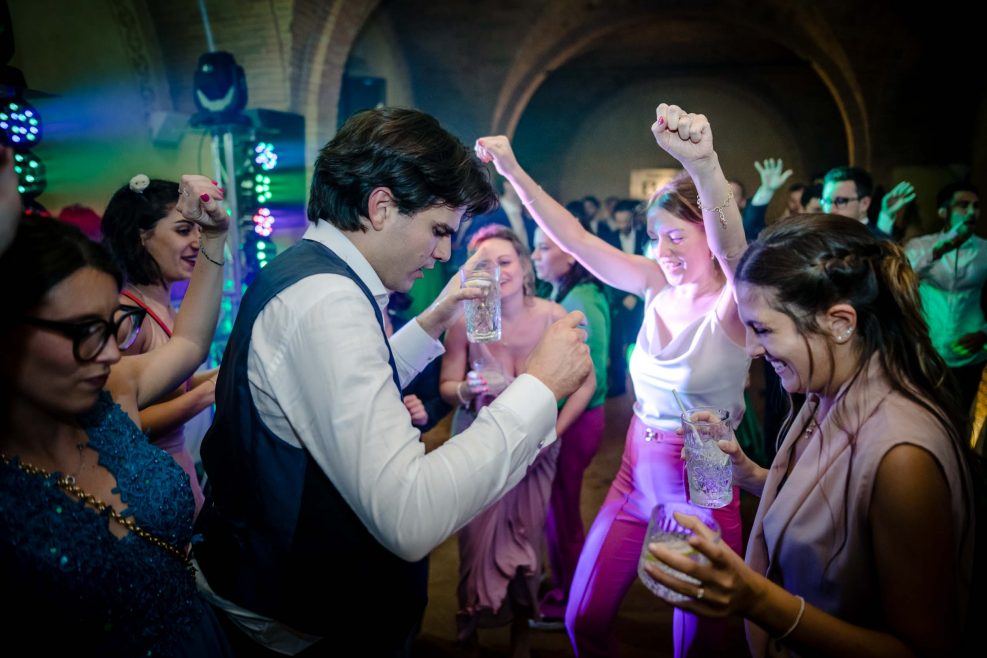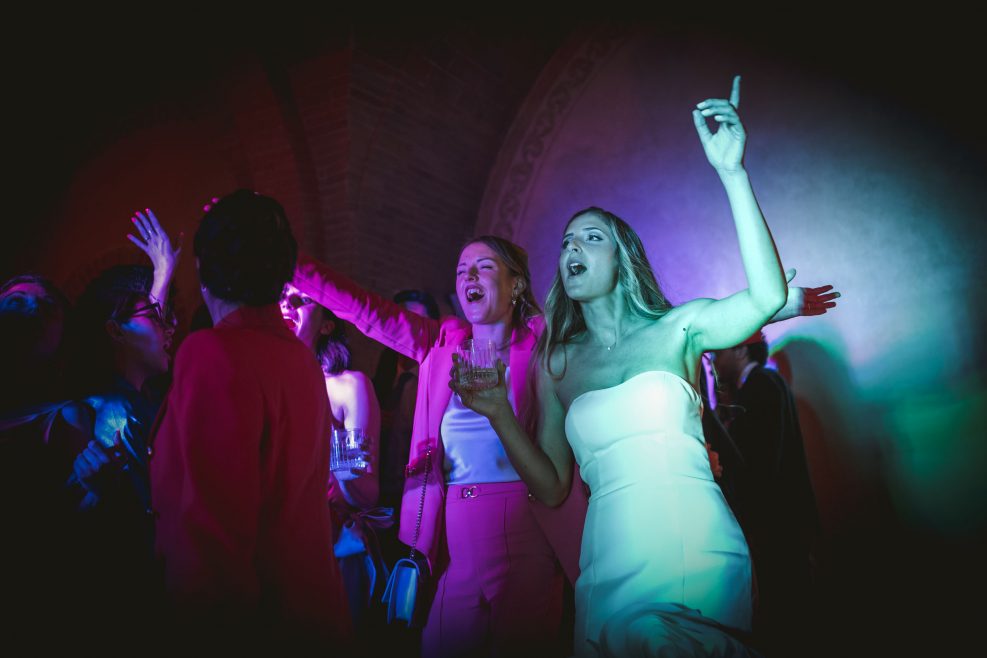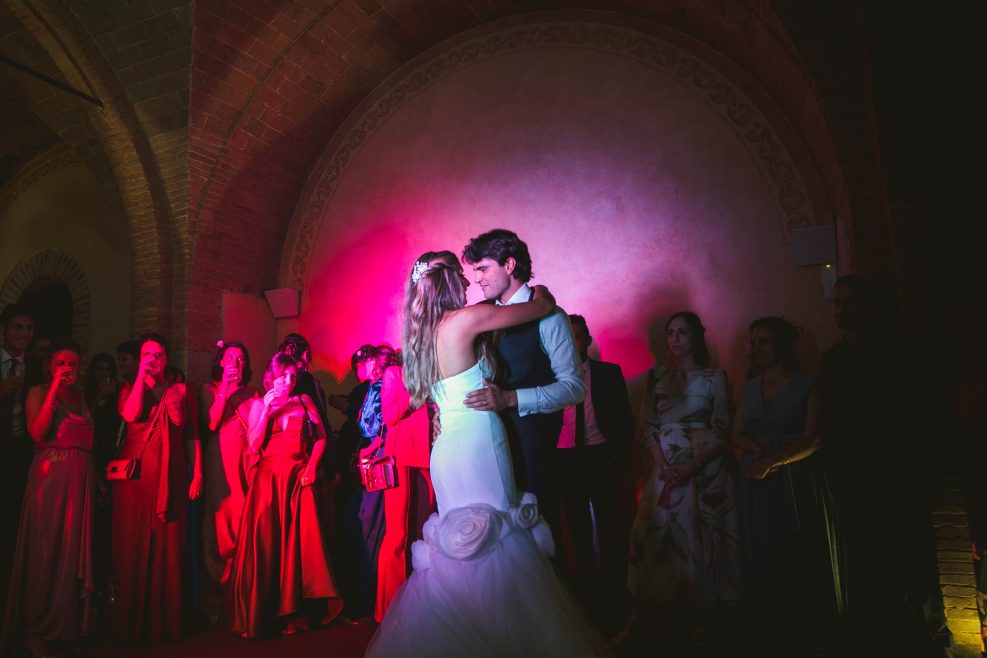 MATTEO & GIULIA
LUXURY WEDDING IN TUSCANY
Ceremony at Pieve di Ponte allo Spino, Siena - Reception Villa Catignano, Siena
Beautiful and romantic Wedding in Tuscany in the first days of June, with a religious ceremony at the Church of Ponte allo Spino. Reception at Villa Catignano, a splendid manor house whose construction dates back to the second half of the 17th century, located in the heart of the Sienese Chianti Classico. The Villa is now a Luxury Period Residence and overlooks a well-kept Italian garden and an allegory of statues depicting the Four Seasons, harmoniously fitting into a Tuscan landscape characterized by a succession of cypresses, vineyards, olive trees and a game of lights that makes it the perfect setting for weddings and luxury elopements in Tuscany.
The wedding photo shoot and video service chosen by our couple for their wedding in Siena is a full day, so together with my team, we start in the morning with the preparation of the bride, in the luxurious rooms of the Villa, while in Siena, the groom is followed by a second photographer with video operator, while he prepares with the help of his many friends. The ceremony at the Pieve di Ponte allo Spino, in the municipality of Sovicille, is really exciting and also thanks to the good weather, beautiful panoramic shots are also possible with the drone at our disposal. After the ceremony, together with my team and the spouses, we have time for a couple portrait photo session, at the end of which we return to the Villa for an aperitif before dinner, set up in front of the structure, with round tables of eight. people and luxury finishes. The reportage ends late in the evening, after the cutting of the cake under the big tree and a lively animation with the wedding party, which lasts until late at night.
MATRIMONIO DI LUSSO IN TOSCANA
Cerimonia presso la Pieve di Ponte allo Spino, Siena - Ricevimento a Villa Catignano, Siena
Bellissimo e romantico matrimonio in Toscana nei primi giorni di Giugno, con cerimonia religiosa presso la pieve di Ponte allo Spino. Ricevimento presso Villa Catignano, splendida villa padronale la cui costruzione risale alla seconda metà del XVII secolo, ubicata nel cuore del Chianti classico senese. La Villa è oggi dimora d'epoca e si affaccia su un curatissimo giardino all'italiana e su una allegoria di statue che raffigurano le Quattro Stagioni, inserendosi armonicamente in un paesaggio toscano caratterizzato da un rincorrersi di cipressi, vigne, ulivi e da un gioco di luci che la rende la perfetta cornice per Matrimoni ed Elopement di lusso in Toscana.
Il servizio fotografico di matrimonio e il servizio video scelto dalla nostra coppia per il loro Matrimonio a Siena è un full day, per cui insieme al mio team, si comincia la mattina con la preparazione della sposa, nelle lussuose camere della Villa, mentre a Siena, lo sposo è seguito da un secondo fotografo con video operatore, mentre si prepara aiutato dai suoi numerosi amici. La cerimonia alla Pieve di Ponte allo Spino, nel comune di Sovicille, è davvero emozionante e complice anche il bel tempo, sono possibili anche delle bellissime riprese panoramiche con il drone a nostra disposizione. Dopo la cerimonia, insieme al mio team e agli sposi, abbiamo il tempo per una sessione fotografica di ritratto di coppia, al termine della quale torniamo verso la Villa per l'aperitivo prima della cena, allestita davanti alla struttura, con tavoli rotondi da otto persone e finiture di lusso. Il reportage si conclude a tarda serata, dopo il taglio della torta sotto il grande albero e una movimentata animazione con il wedding party finale, che dura fino a notte fonda.
Client
Tags
Bride to be, Couple Portrait, Destination Wedding in Tuscany, Foto Drone Wedding, Foto Matrimonio Drone, Foto Panoramiche con Drone, Fotografo Matrimonio Siena, Fotografo Matrimonio Toscana, Italian Wedding Photographer in Tuscany, Luxury Wedding in Tuscany, Matrimonio Villa Catignano, Portrait Photographer, Tuscany, Weddin Photographer in Tuscany, Wedding in San Galgano Abbey, Wedding in Siena, Wedding Photographer, WPJA, WPJA PHOTOGRAPHER
Share