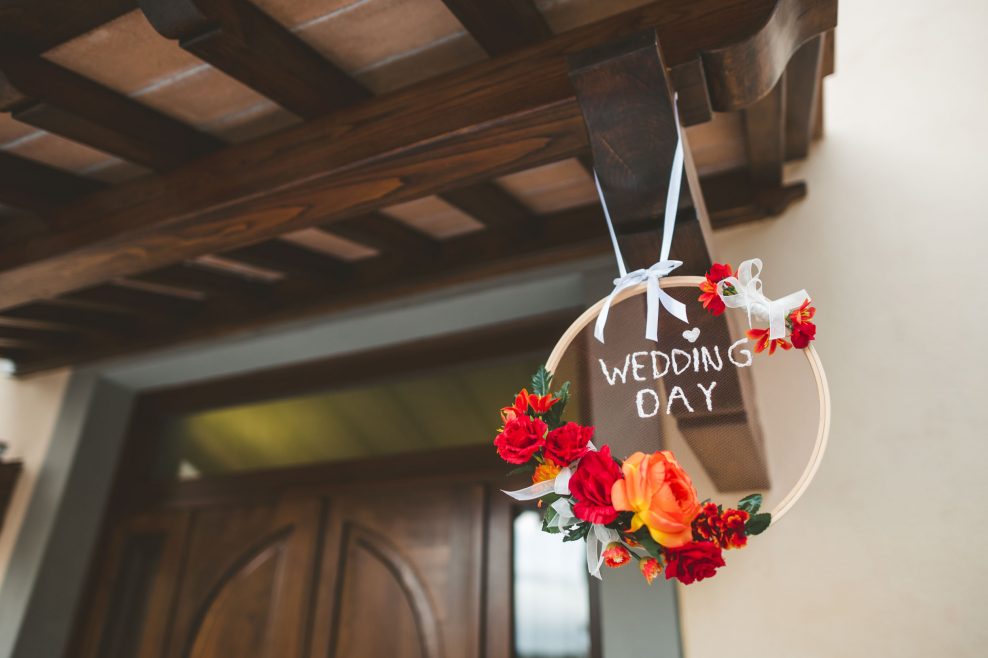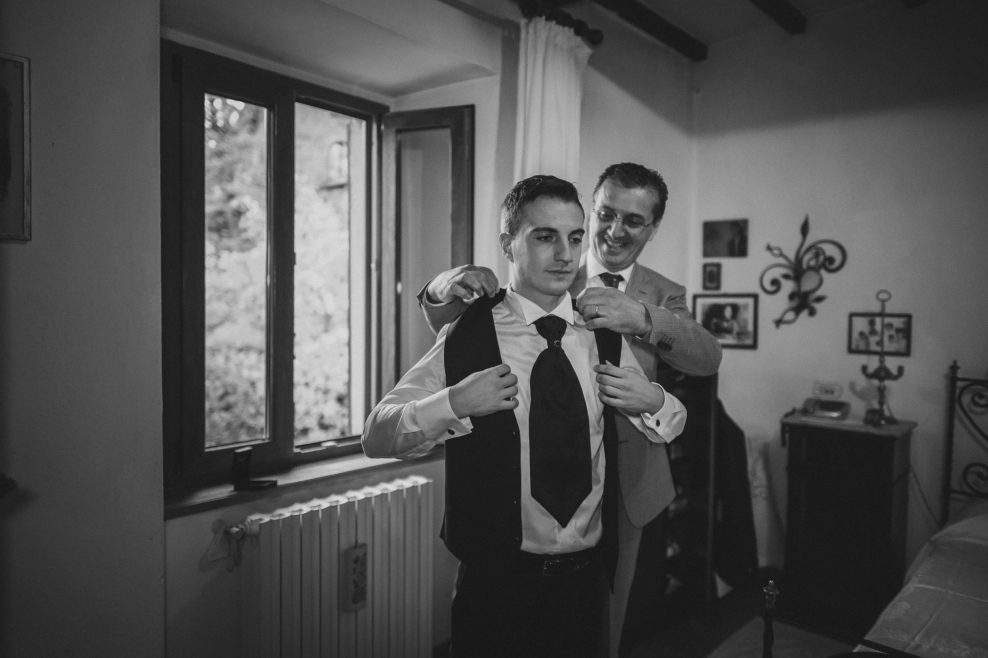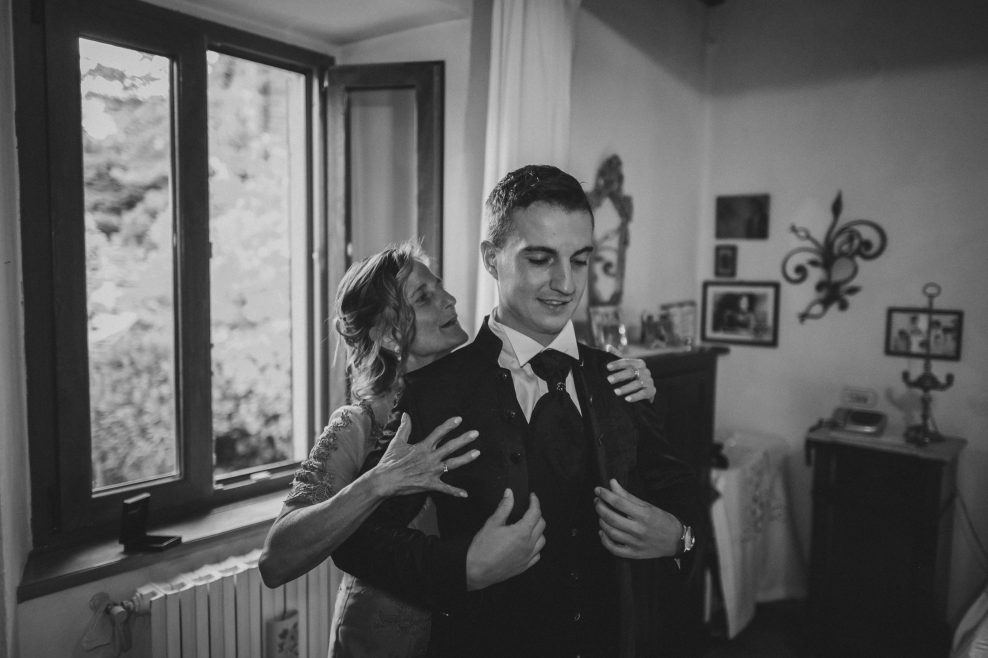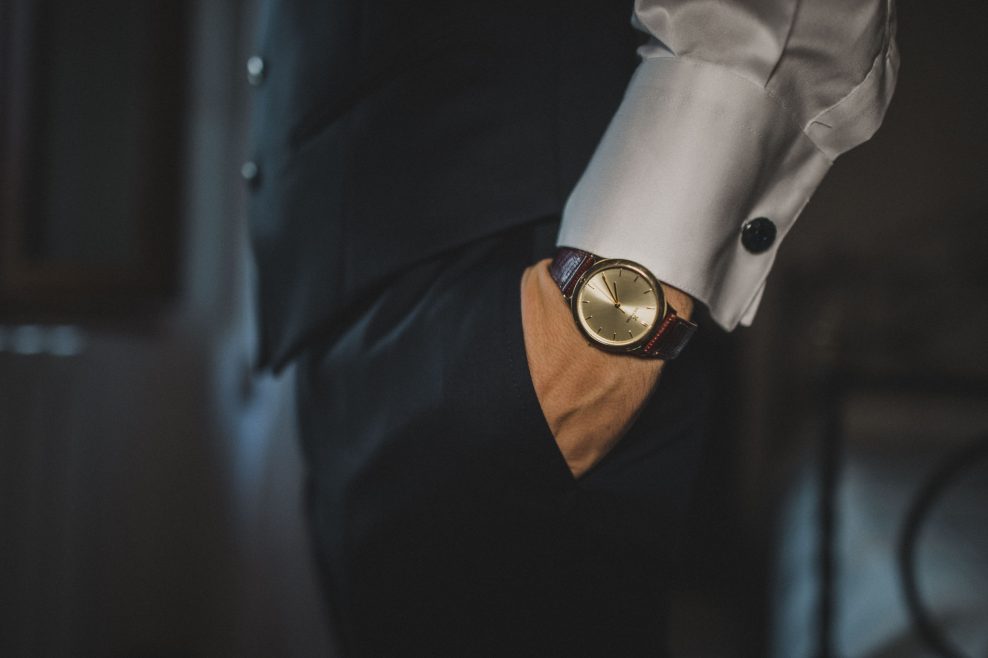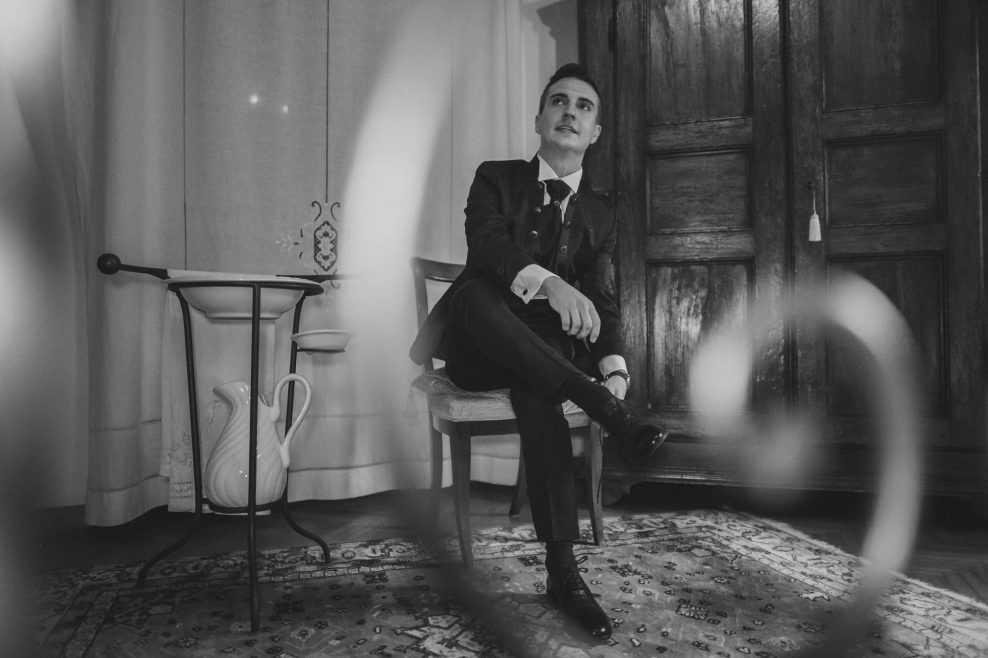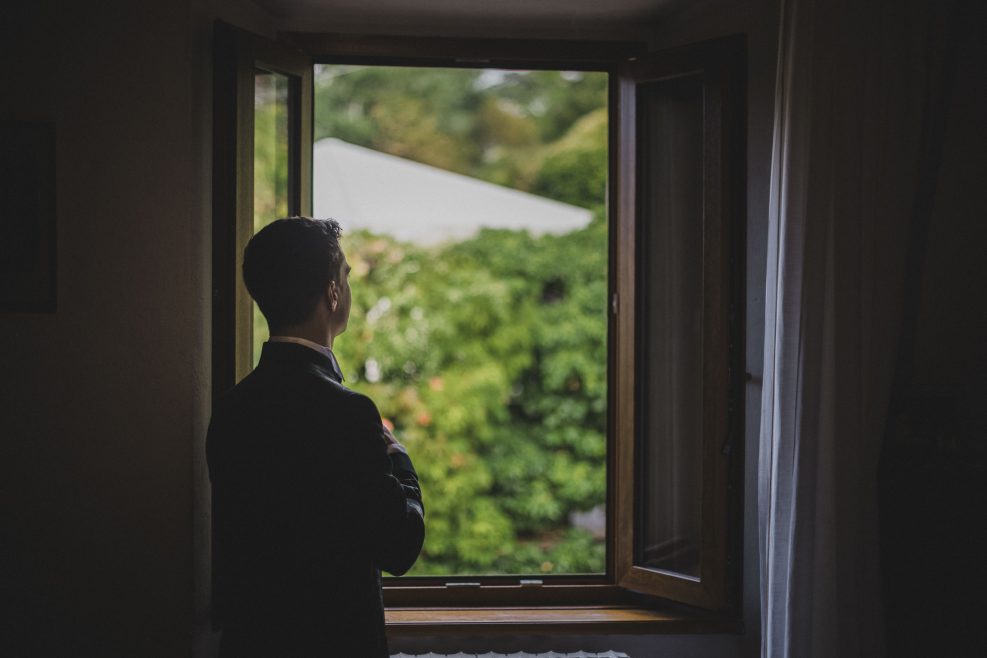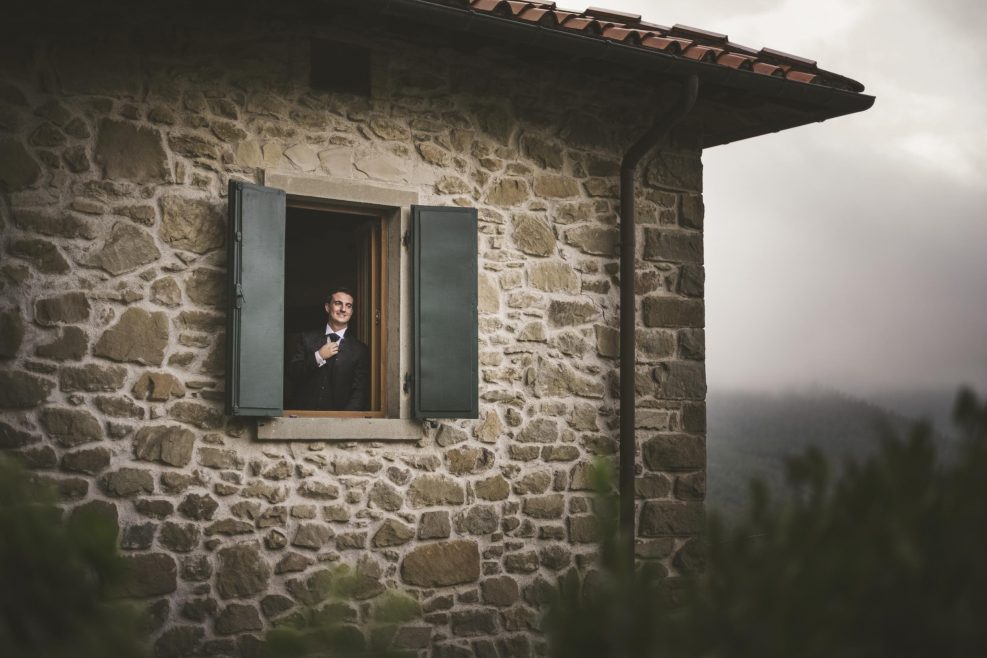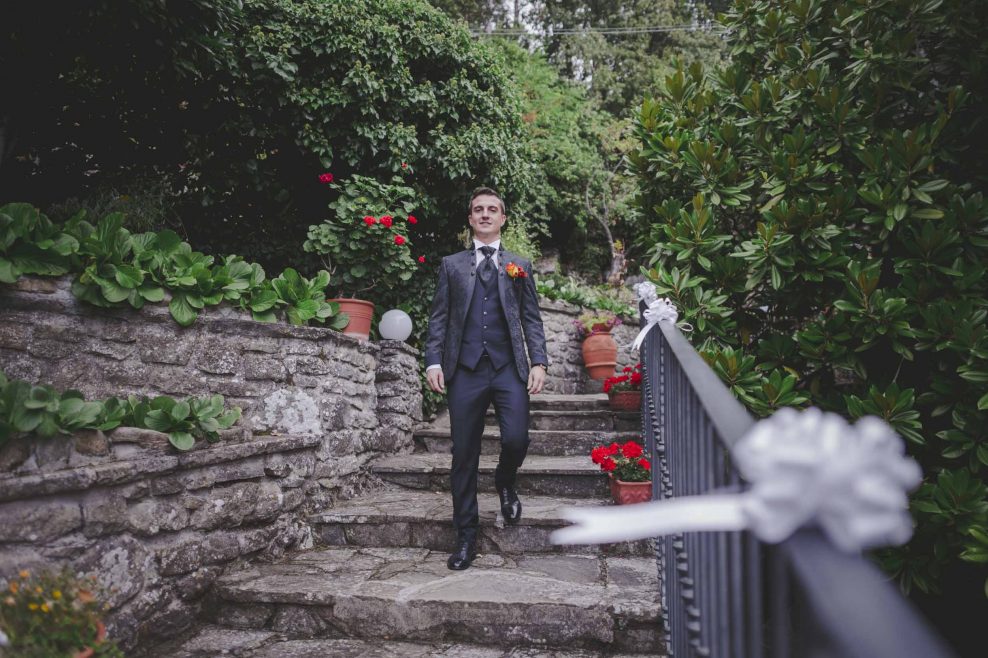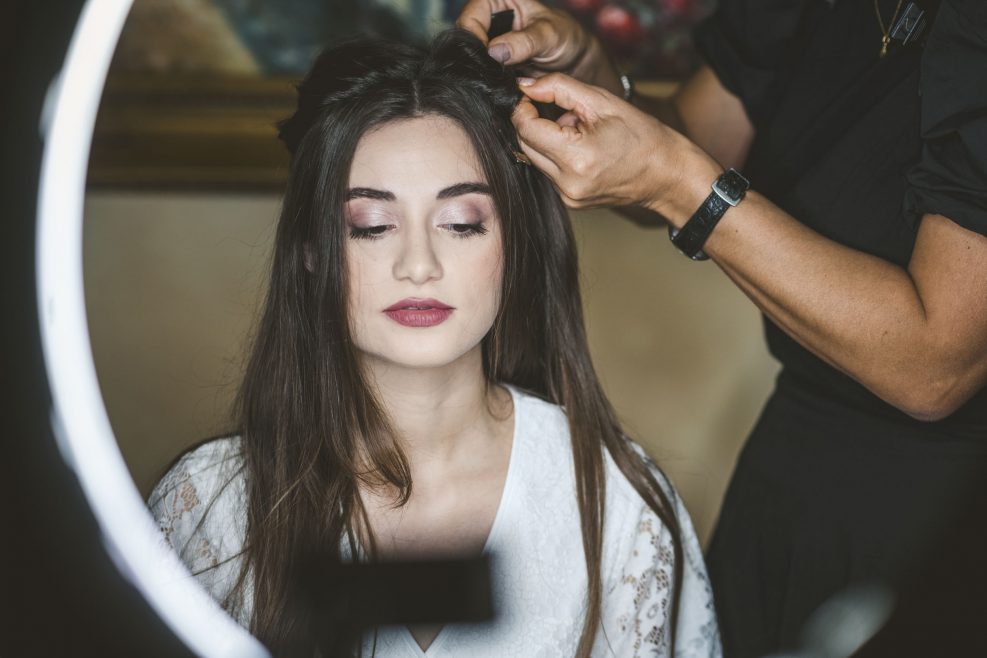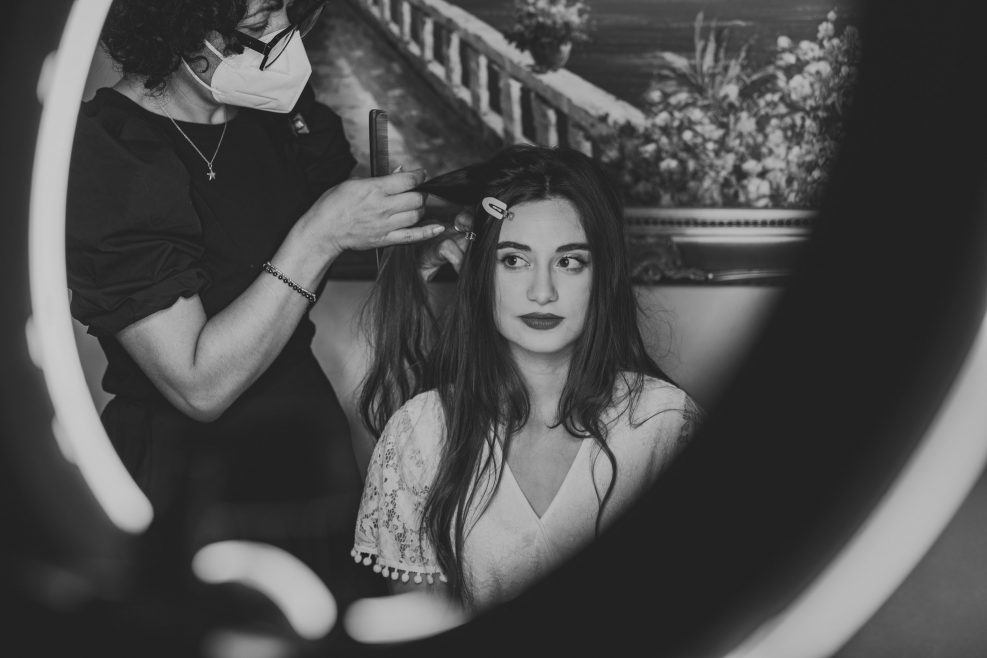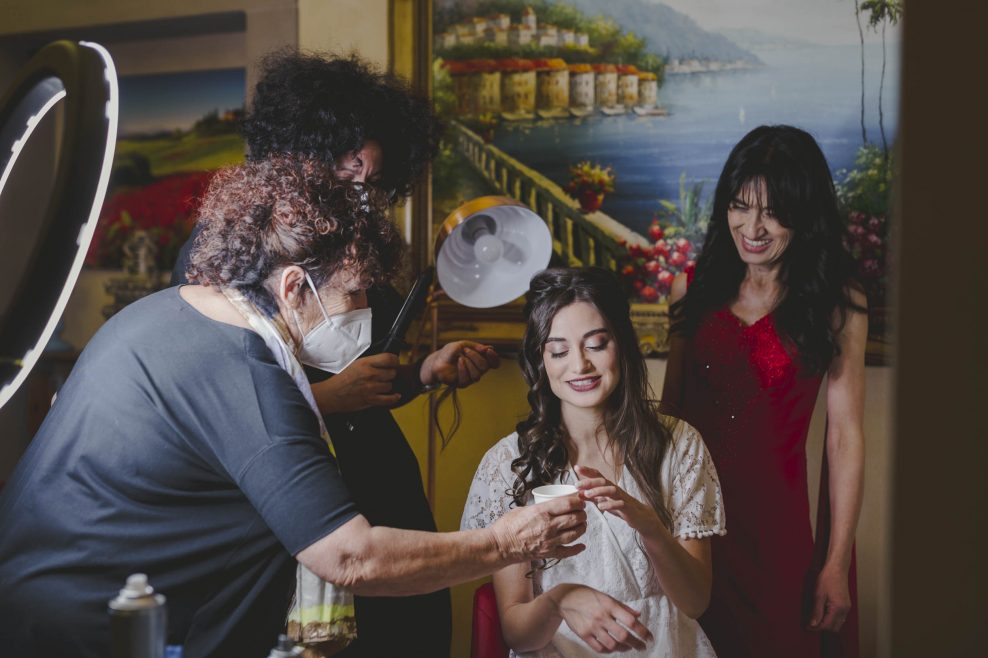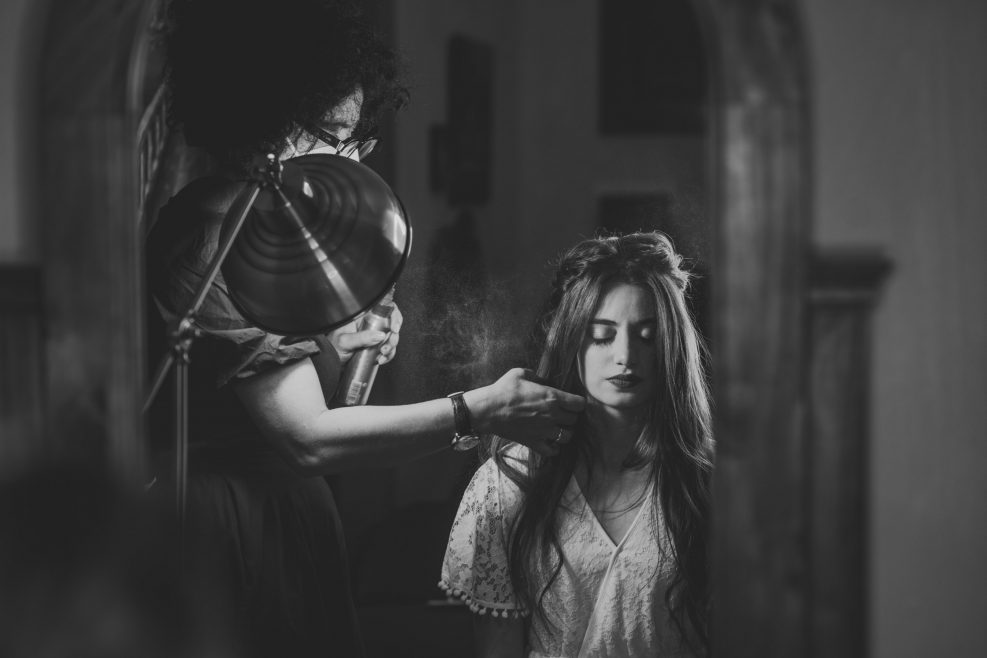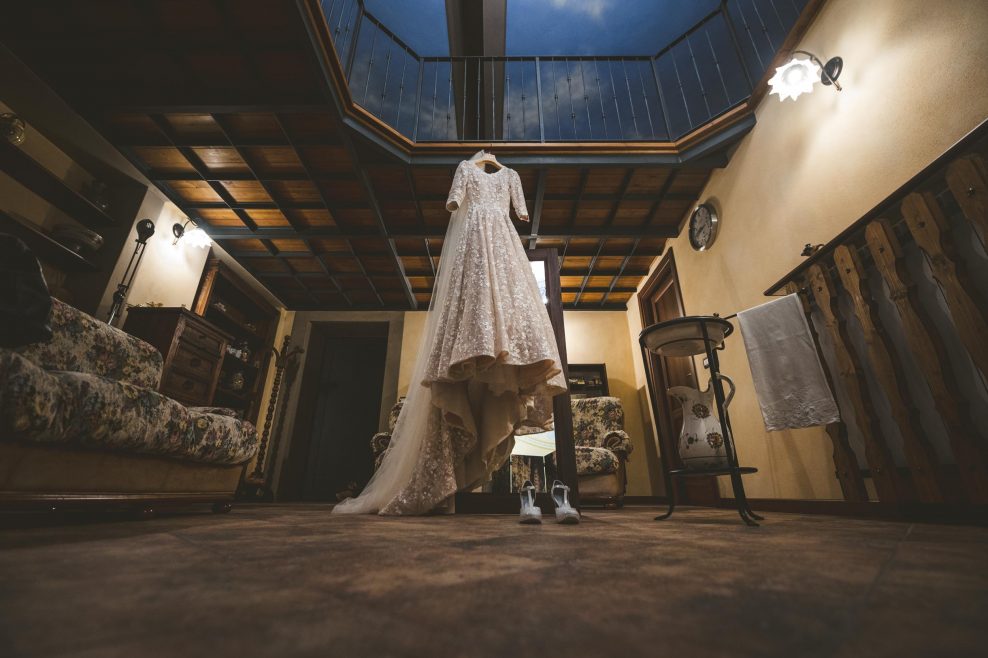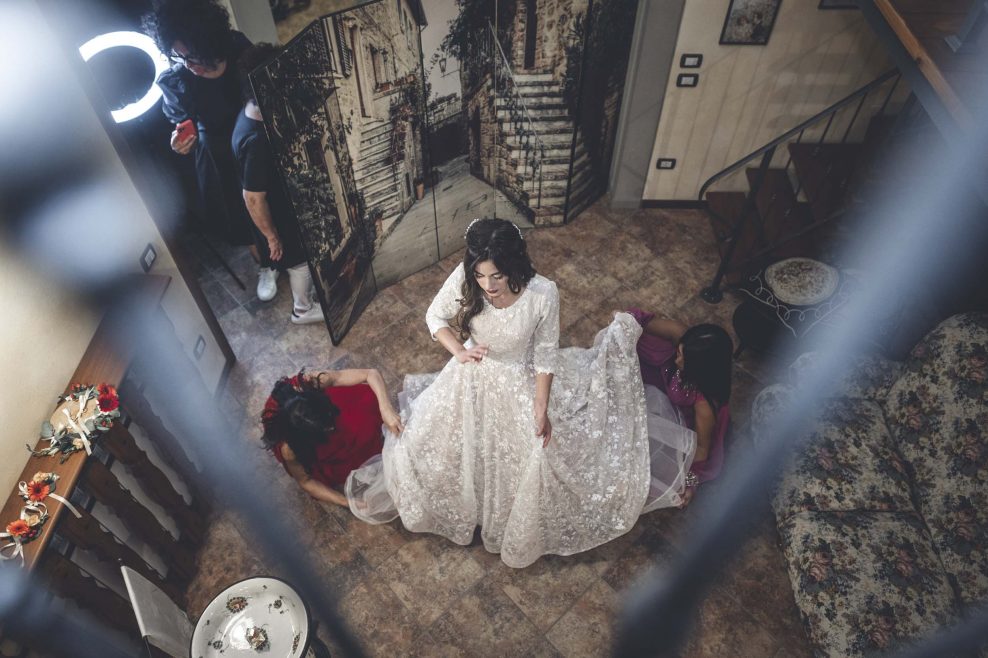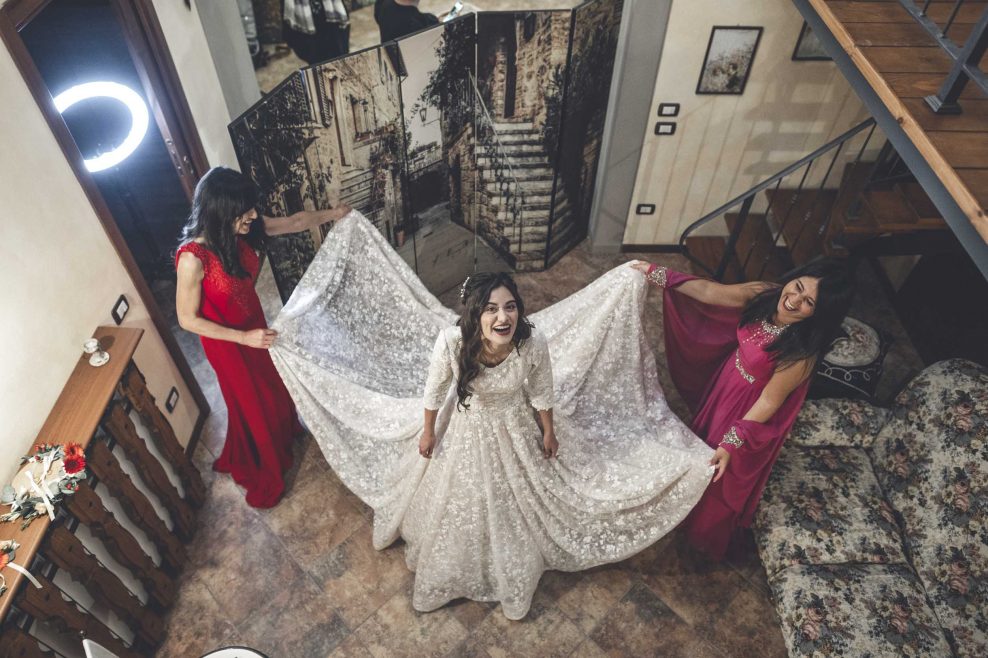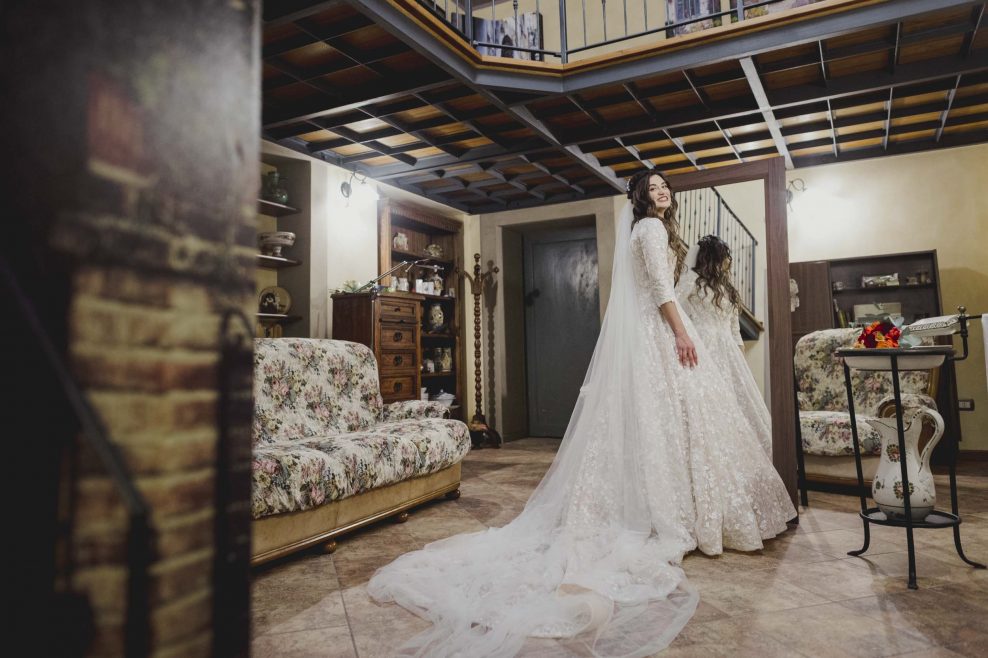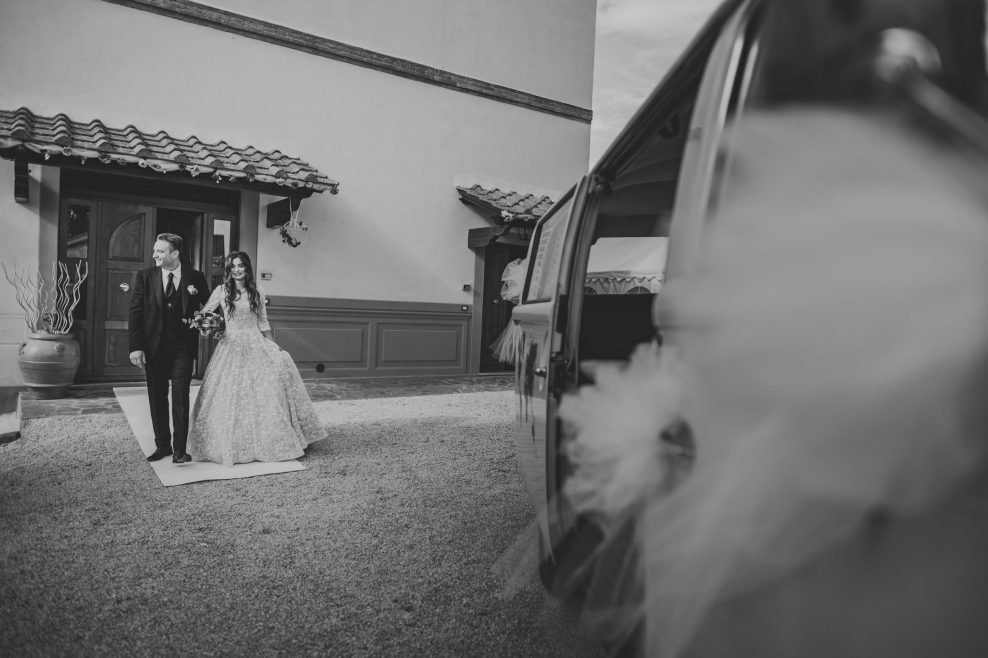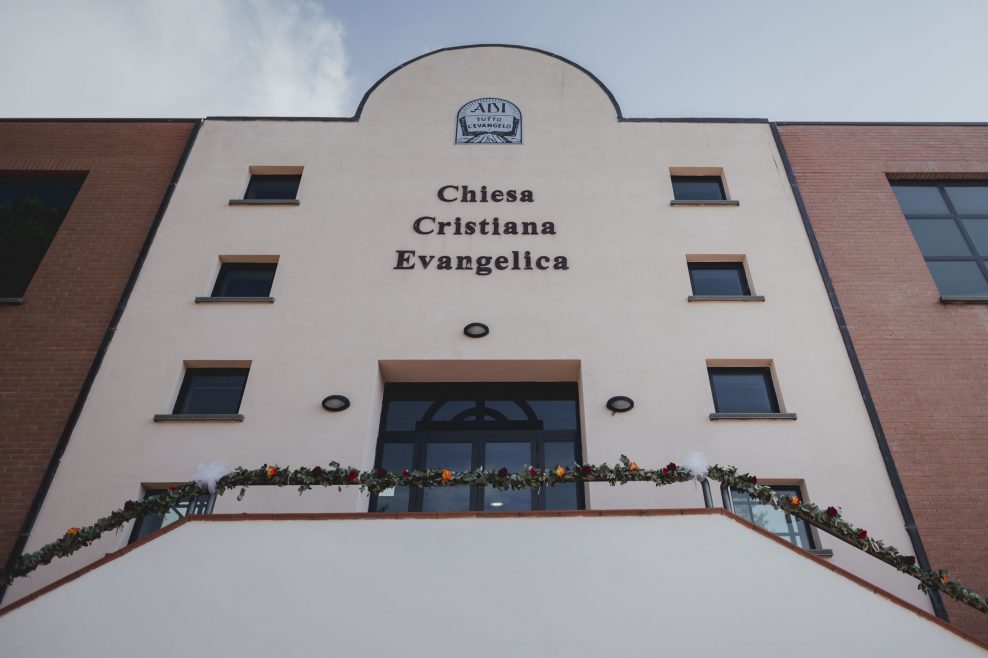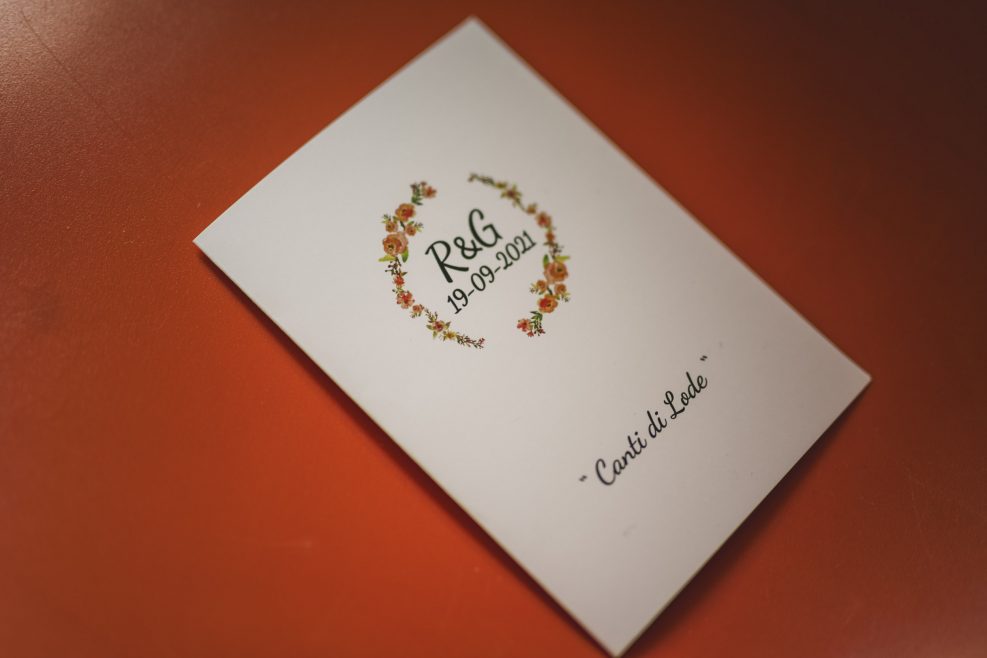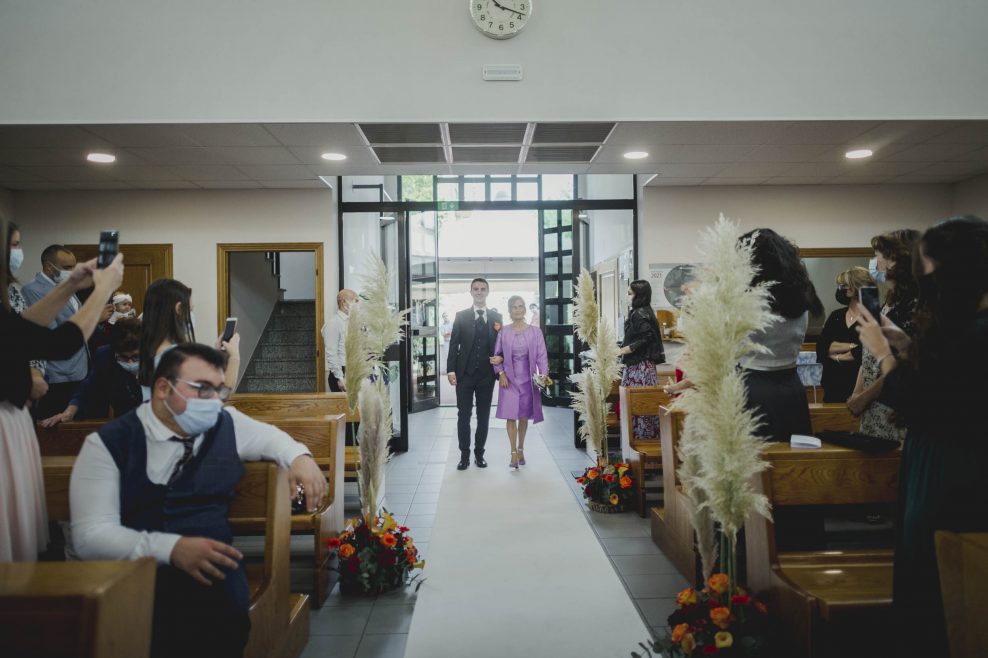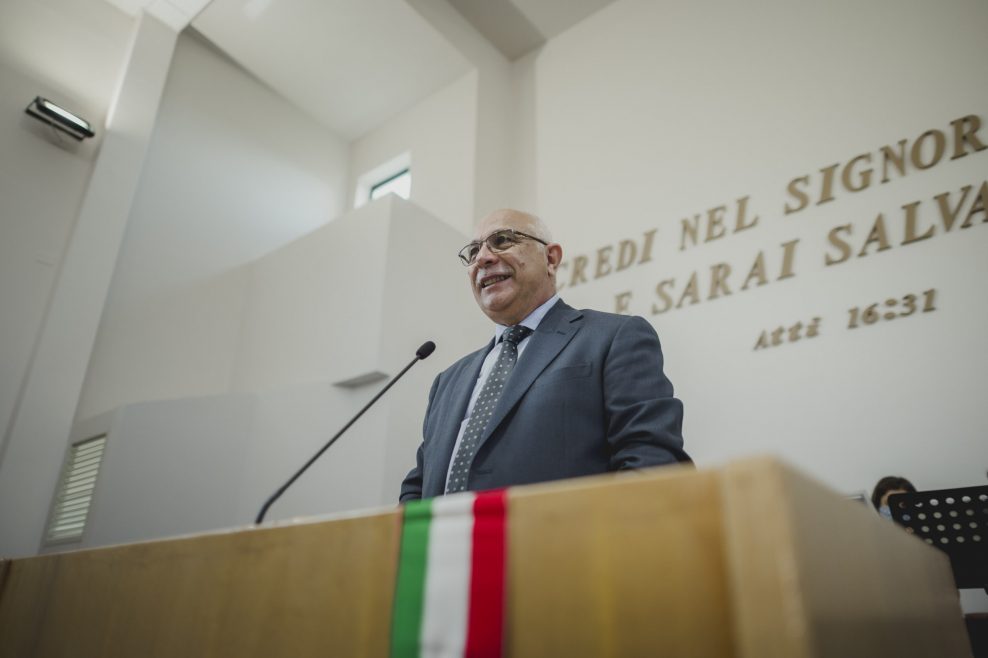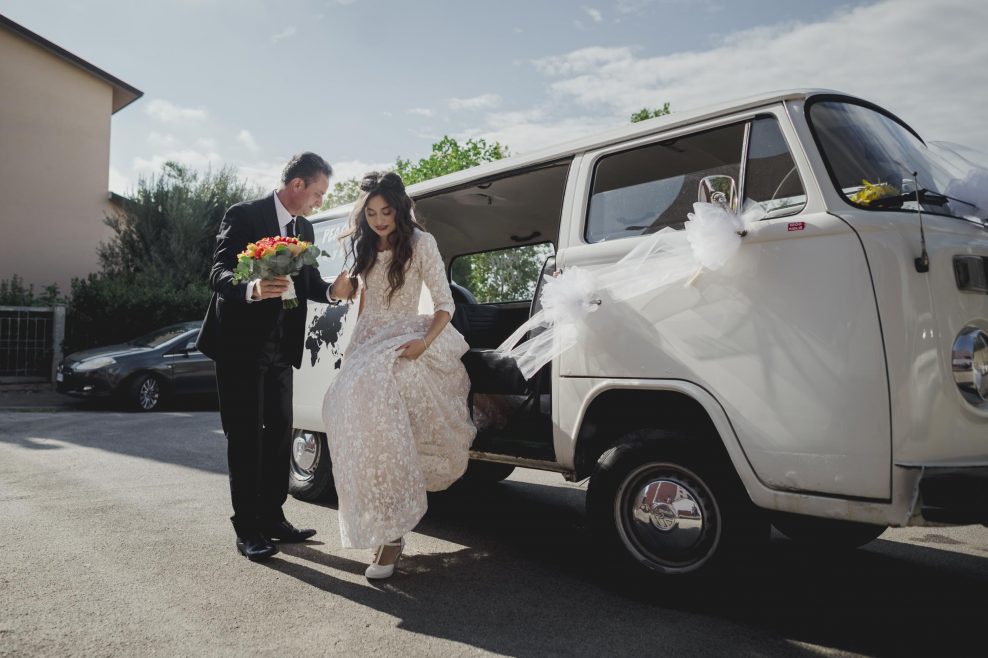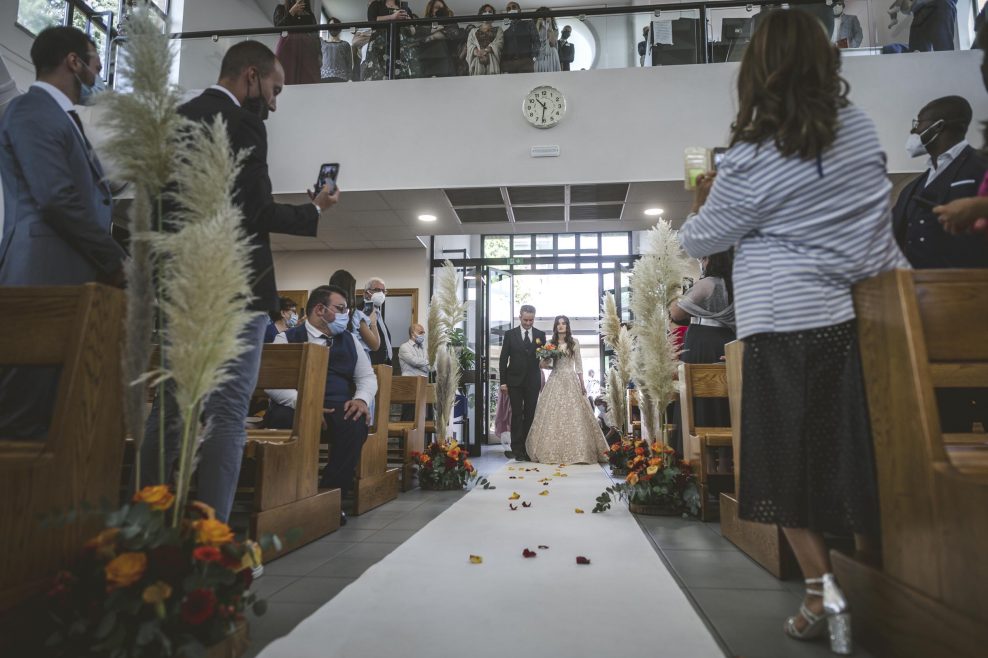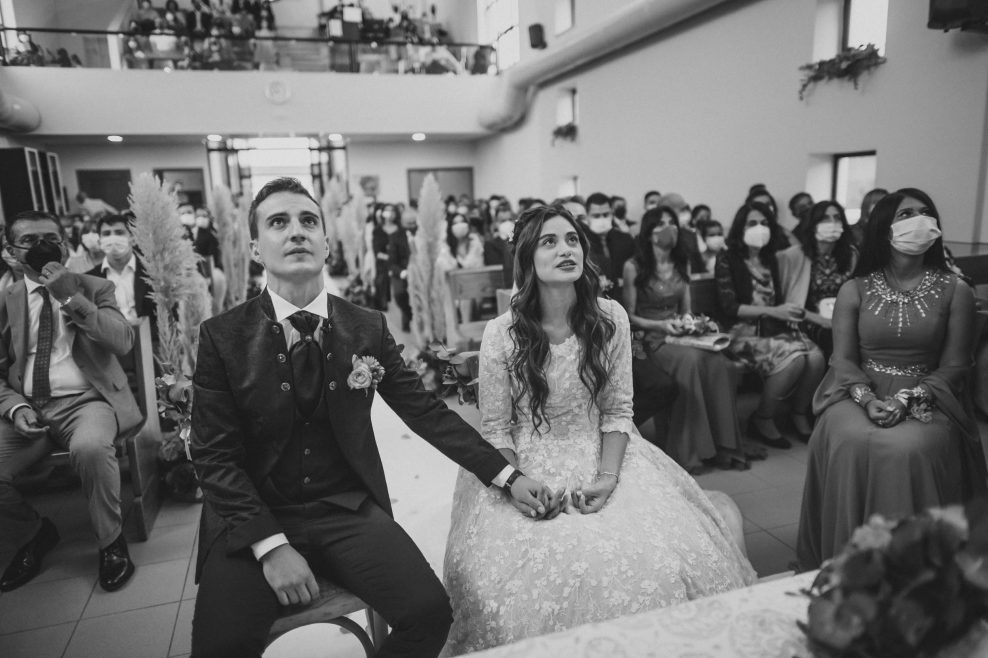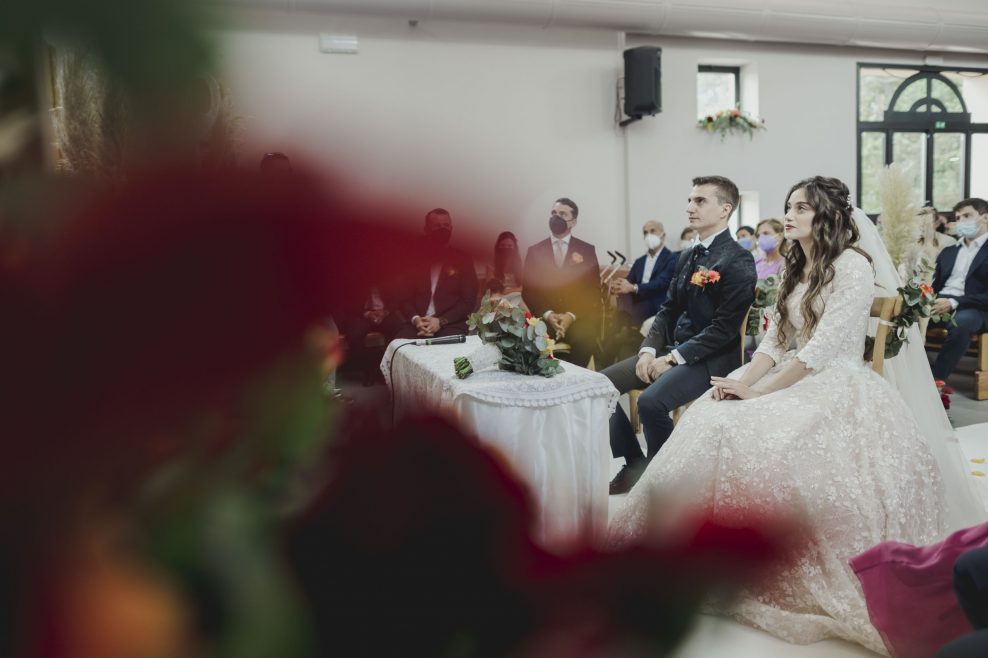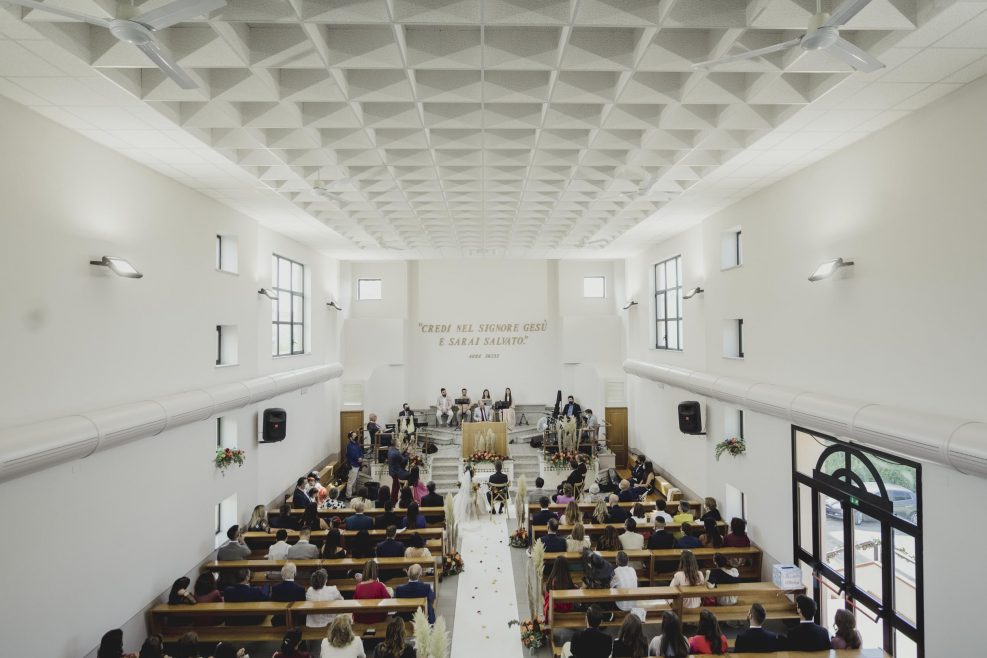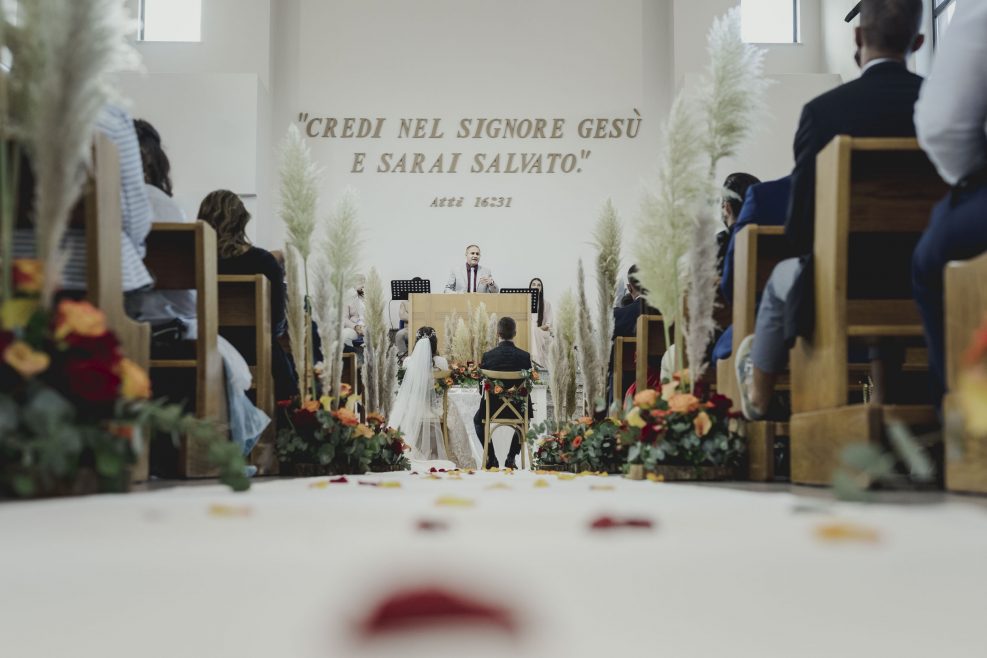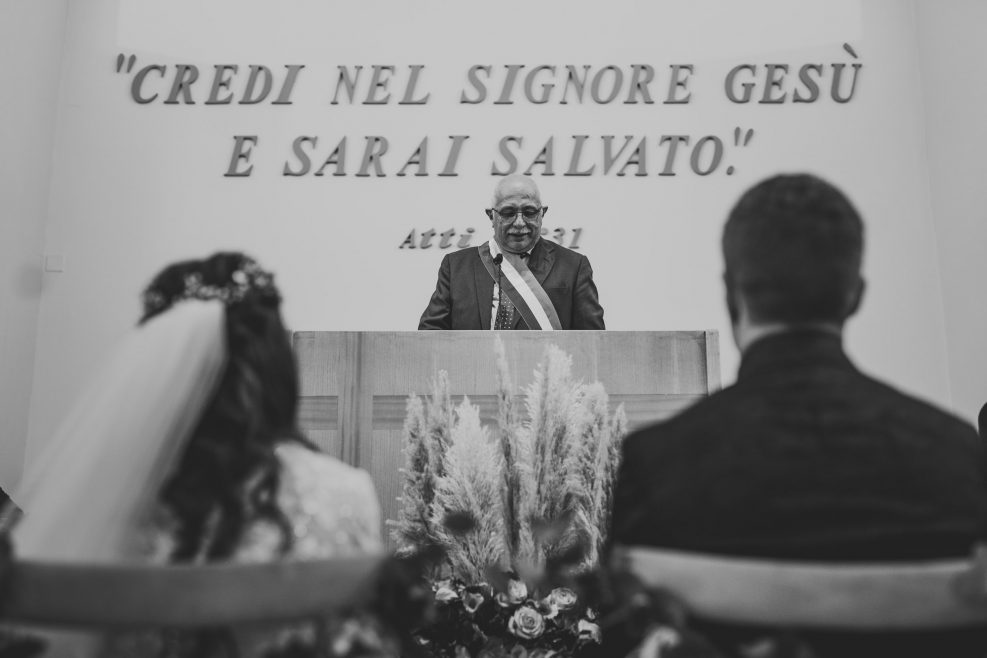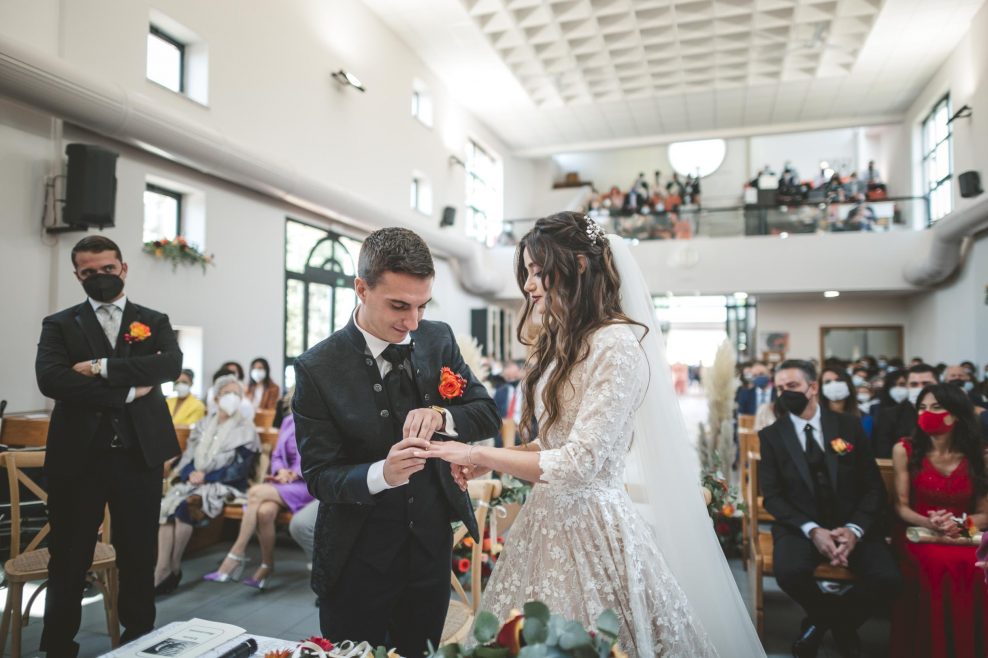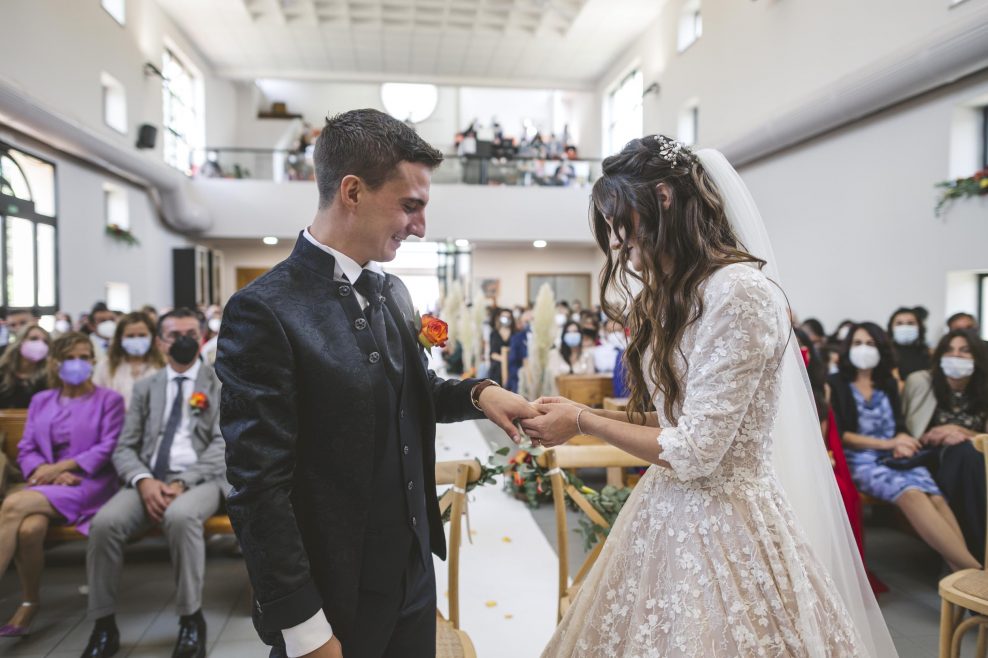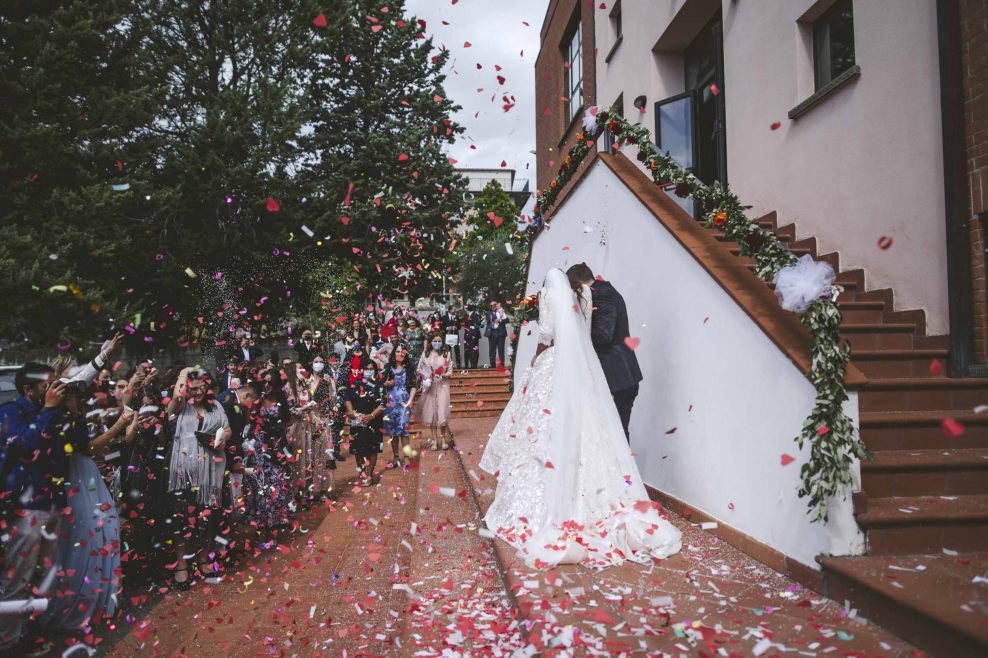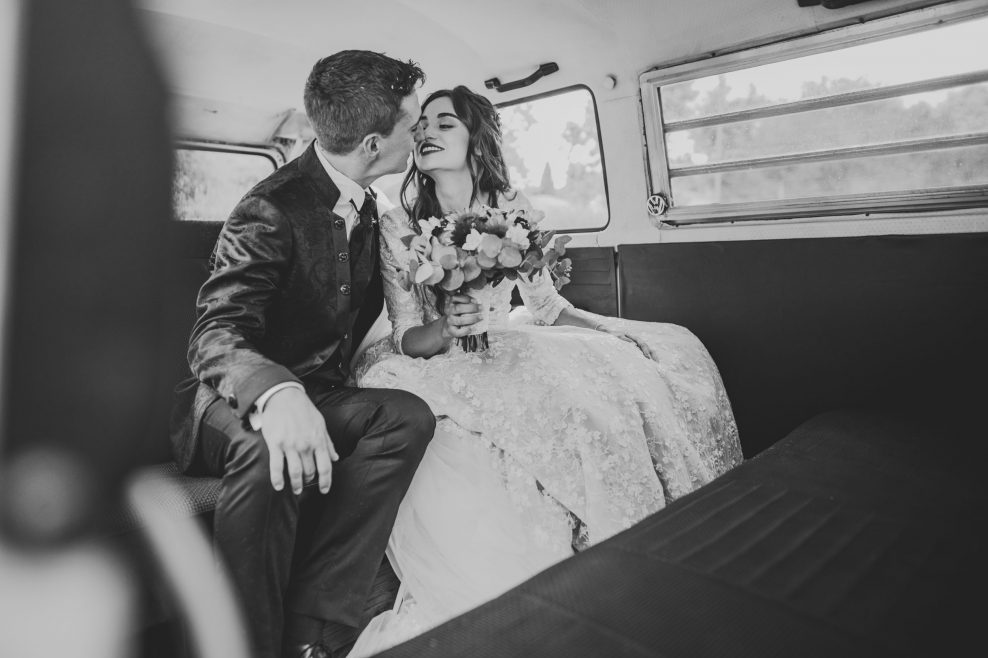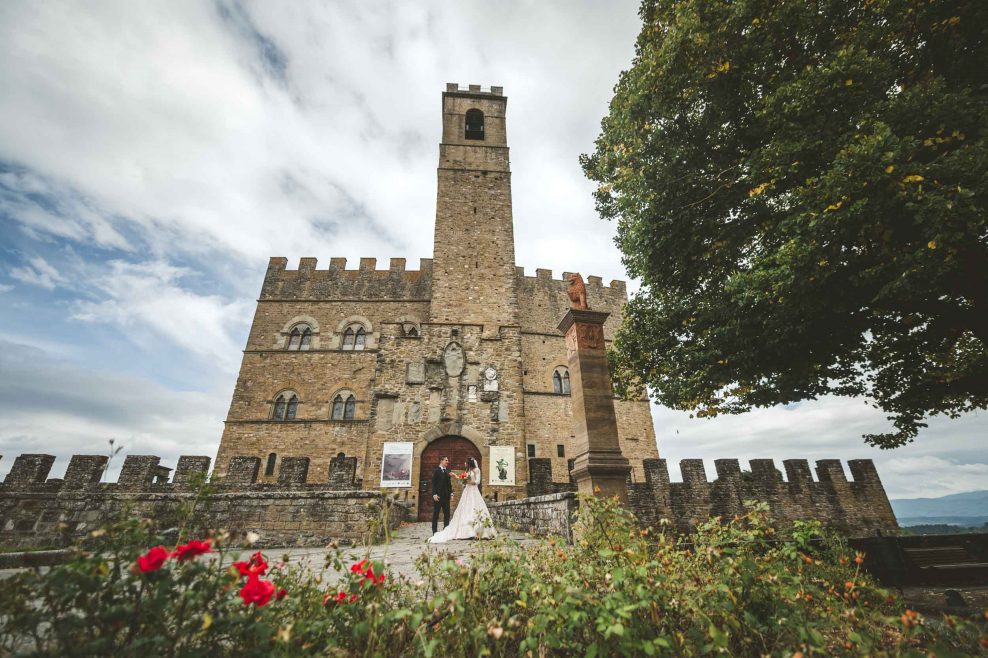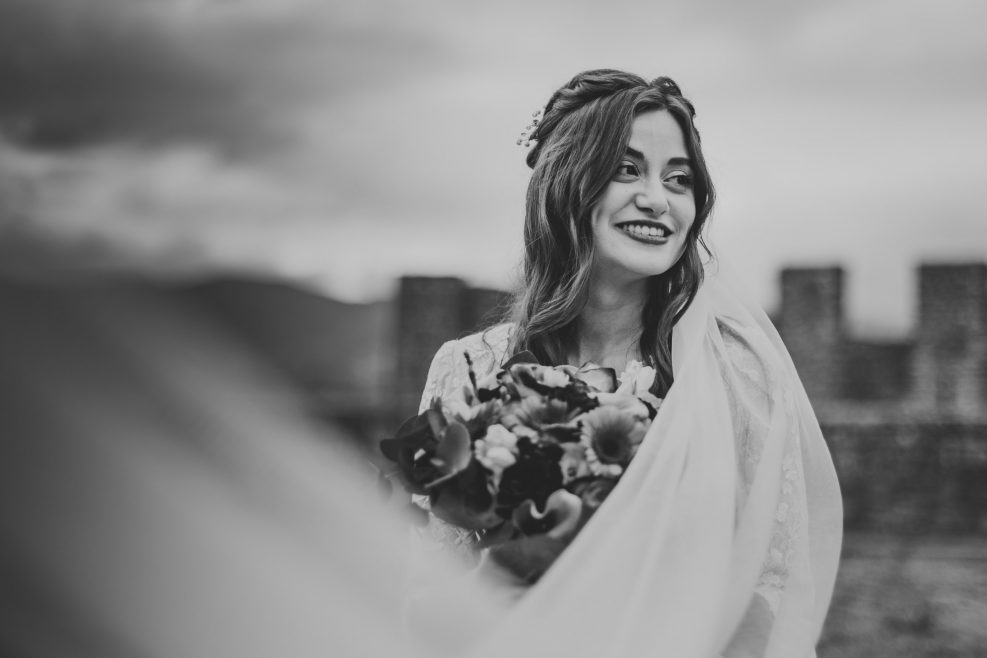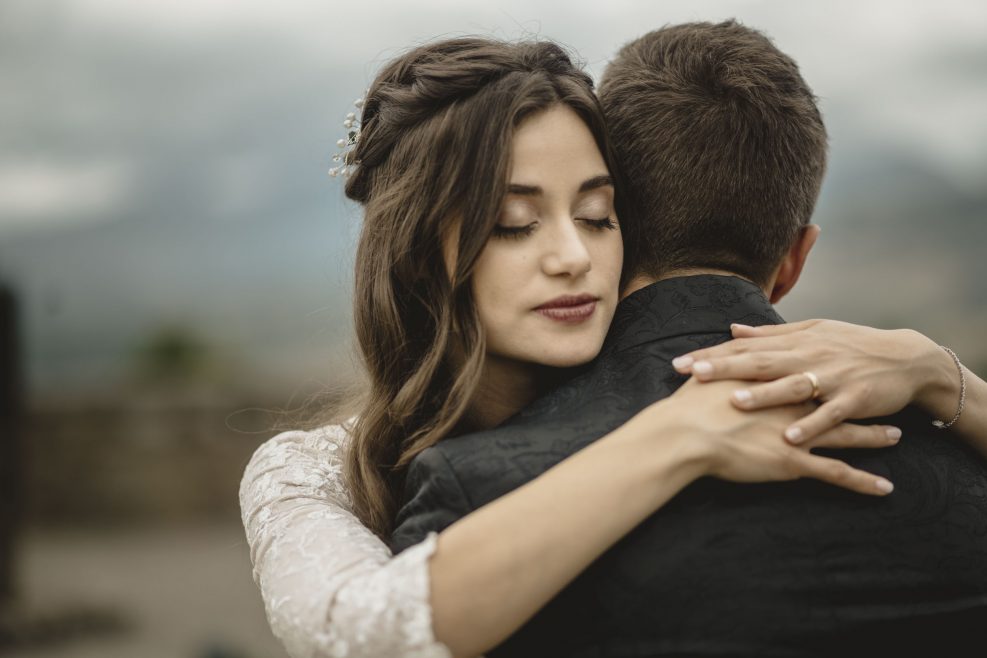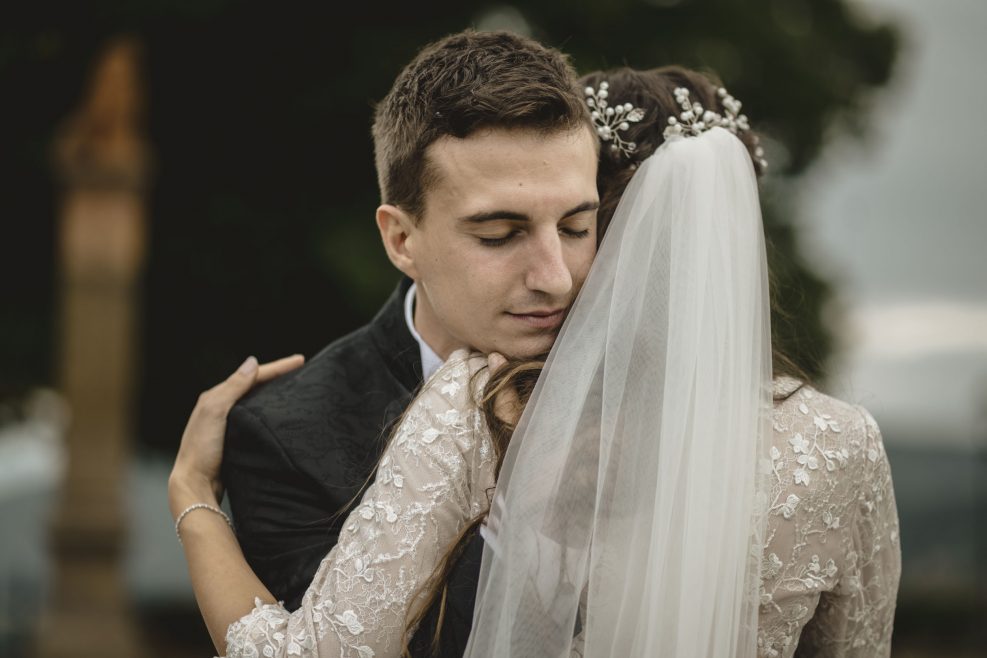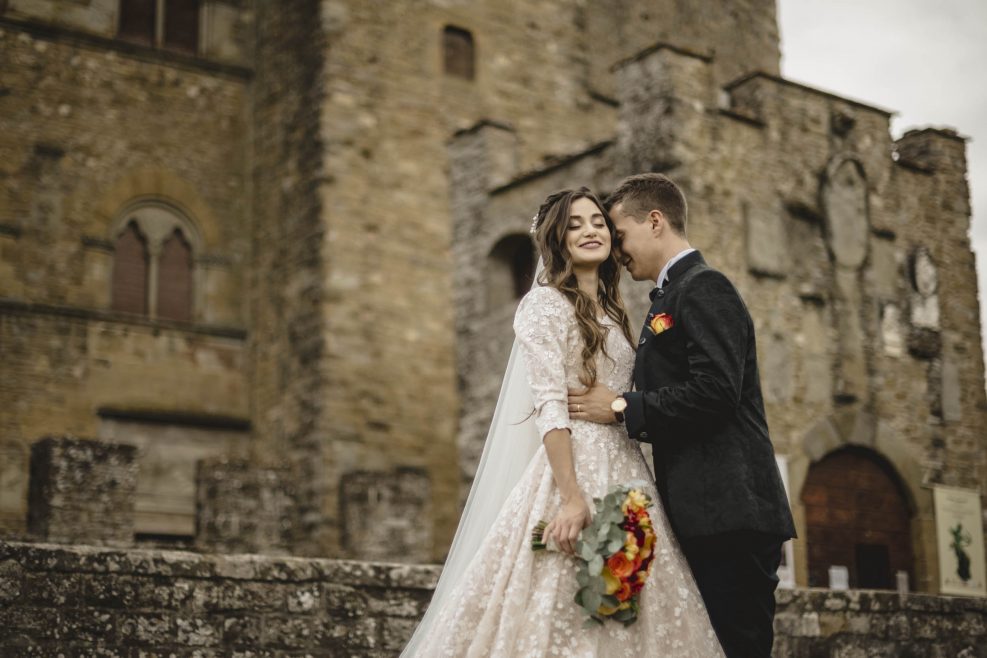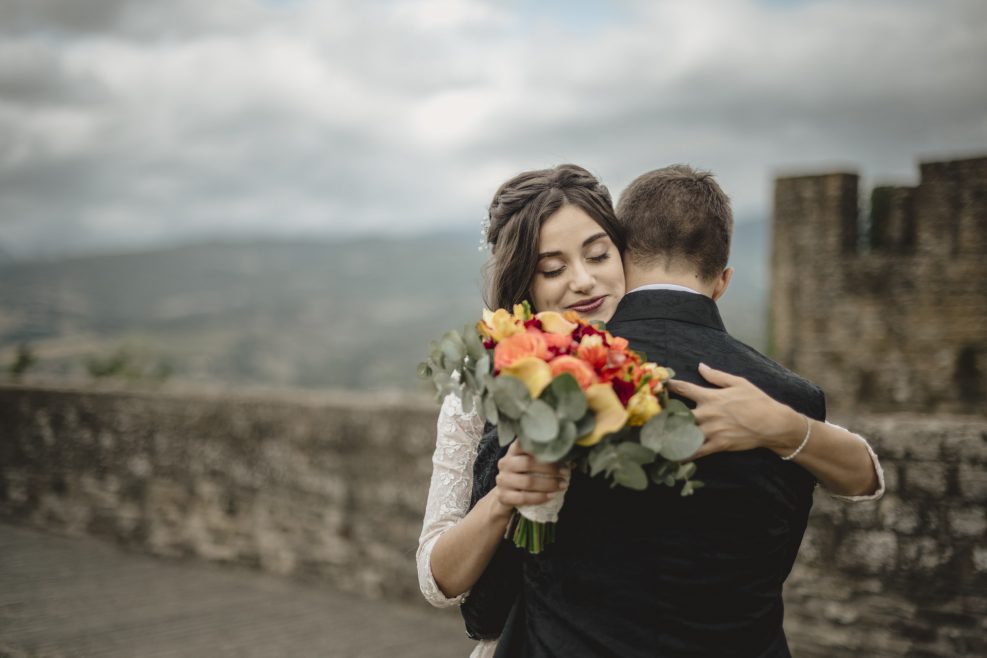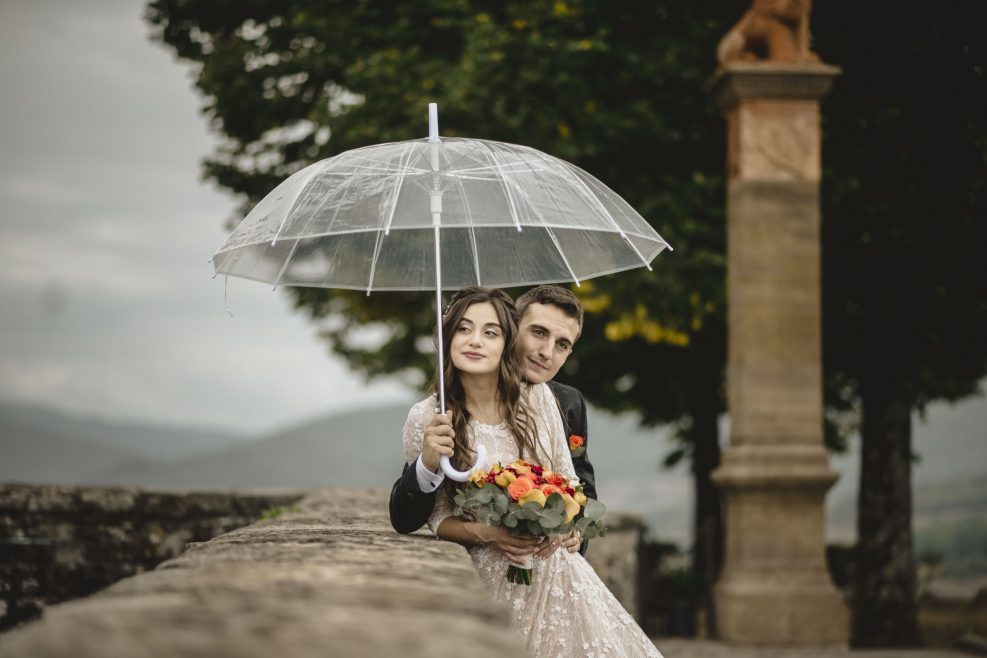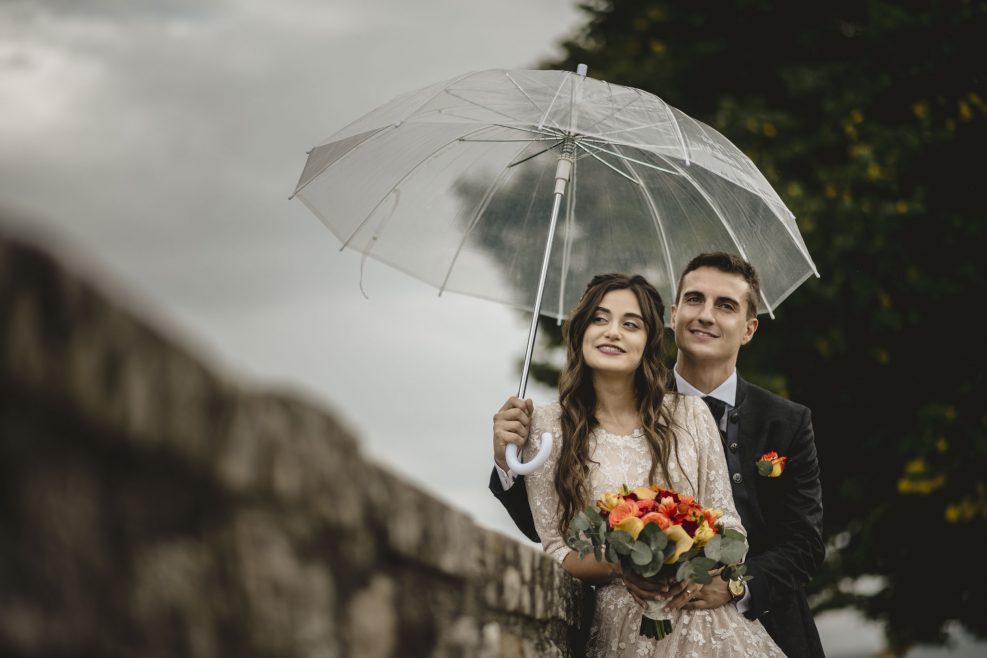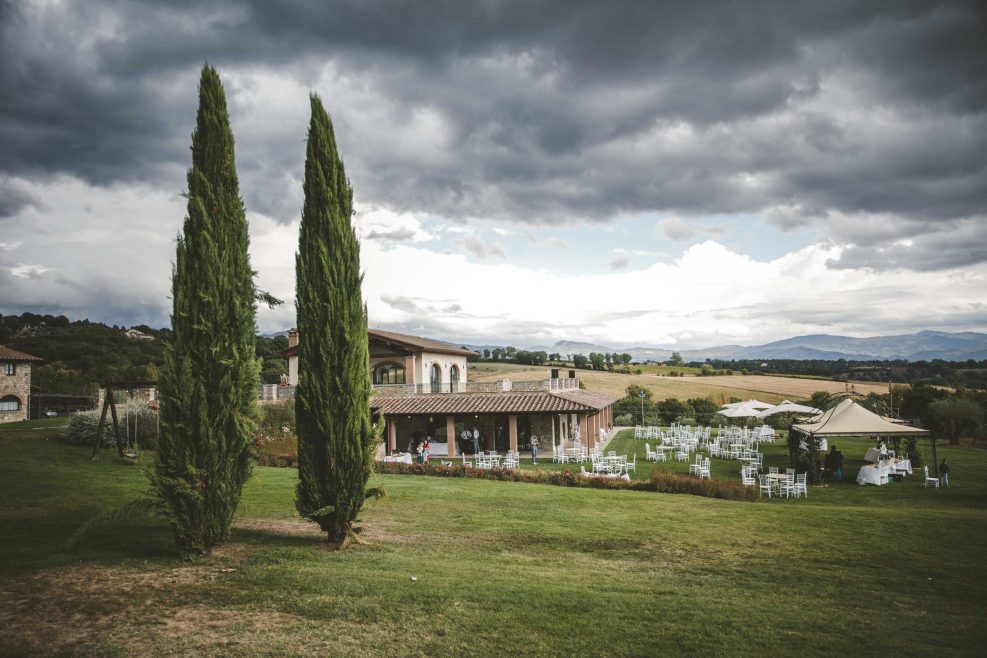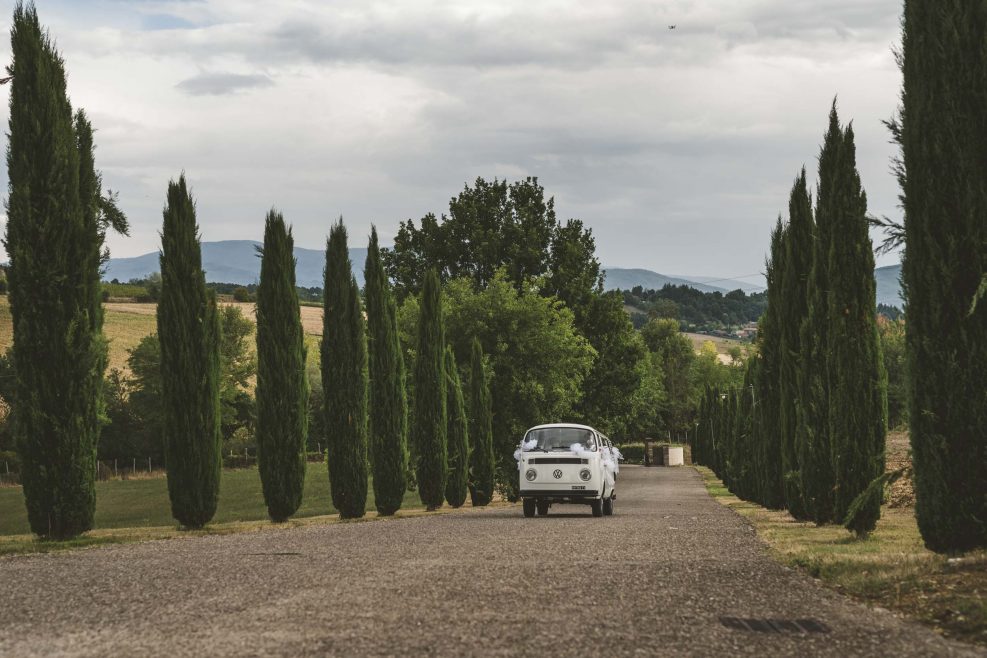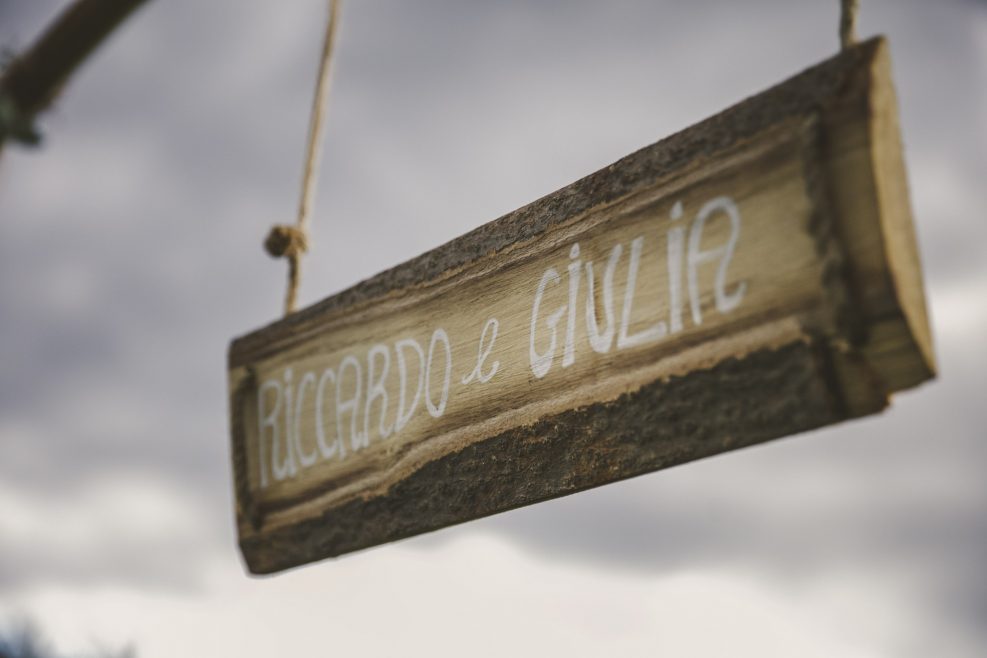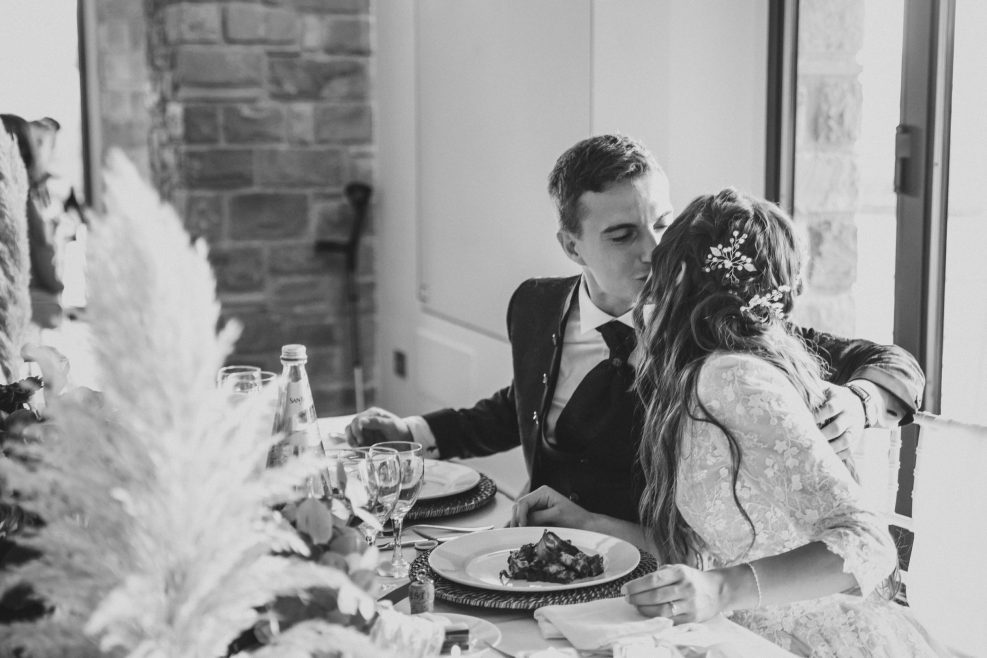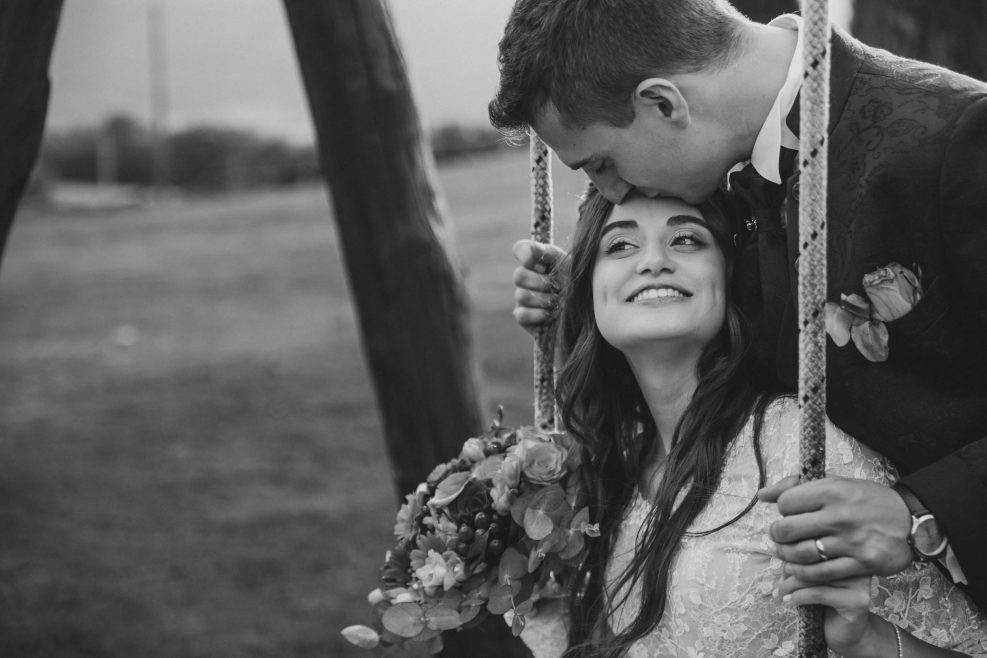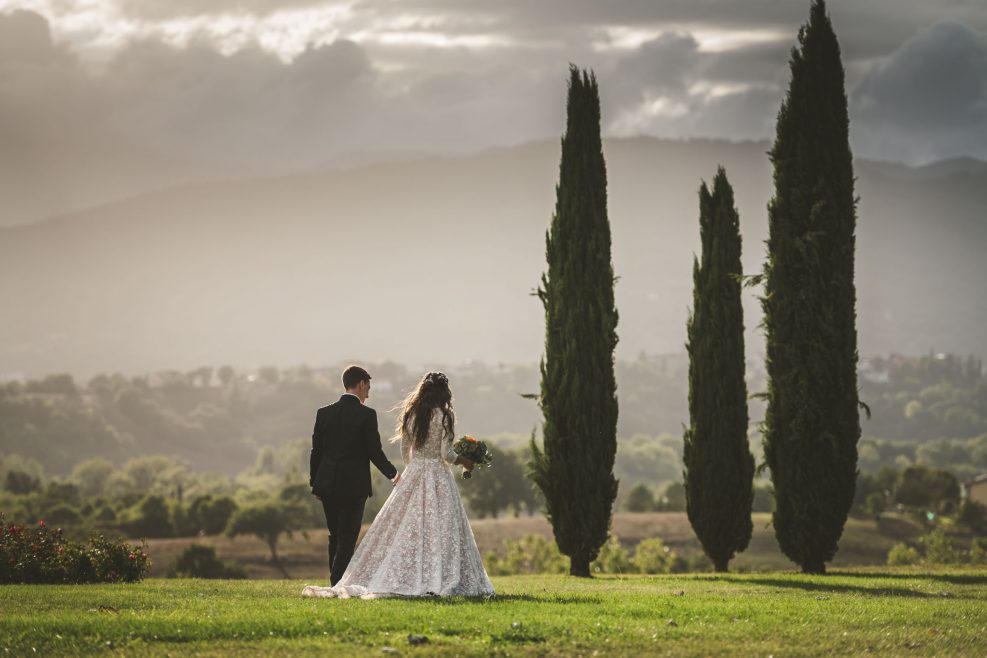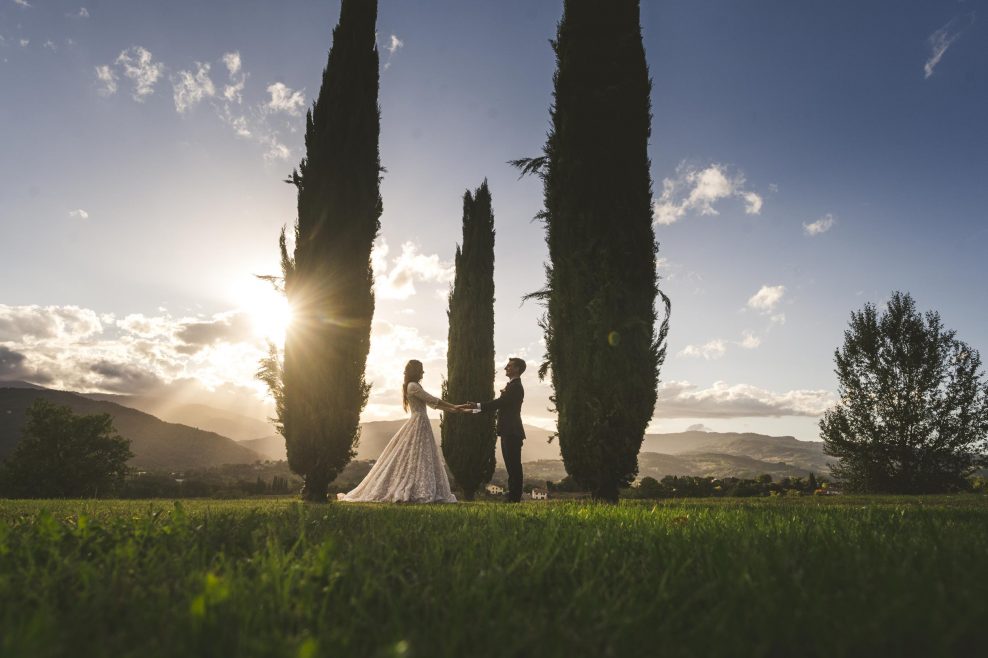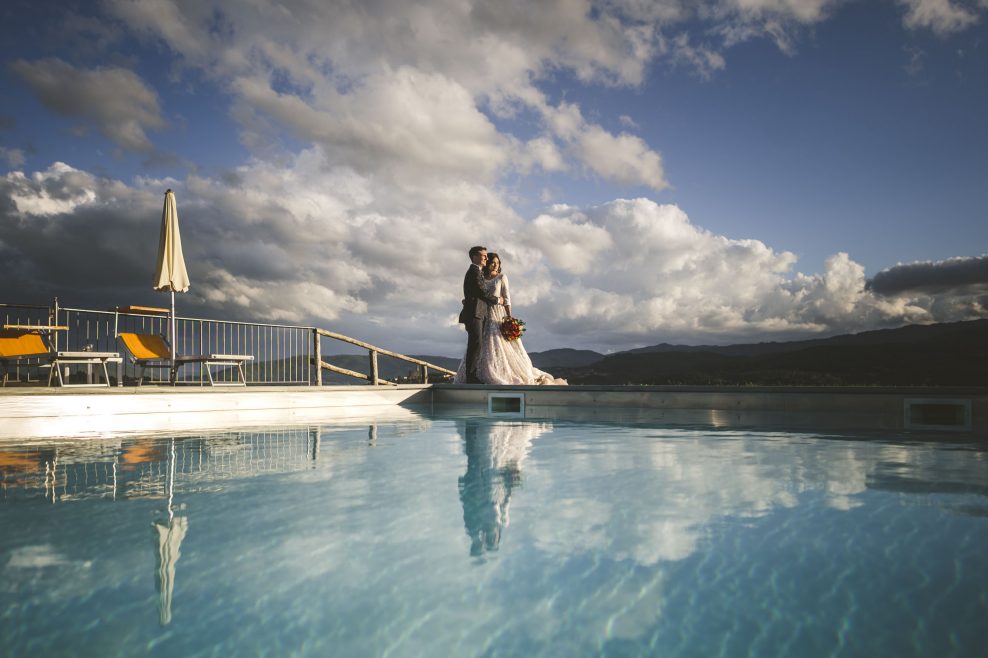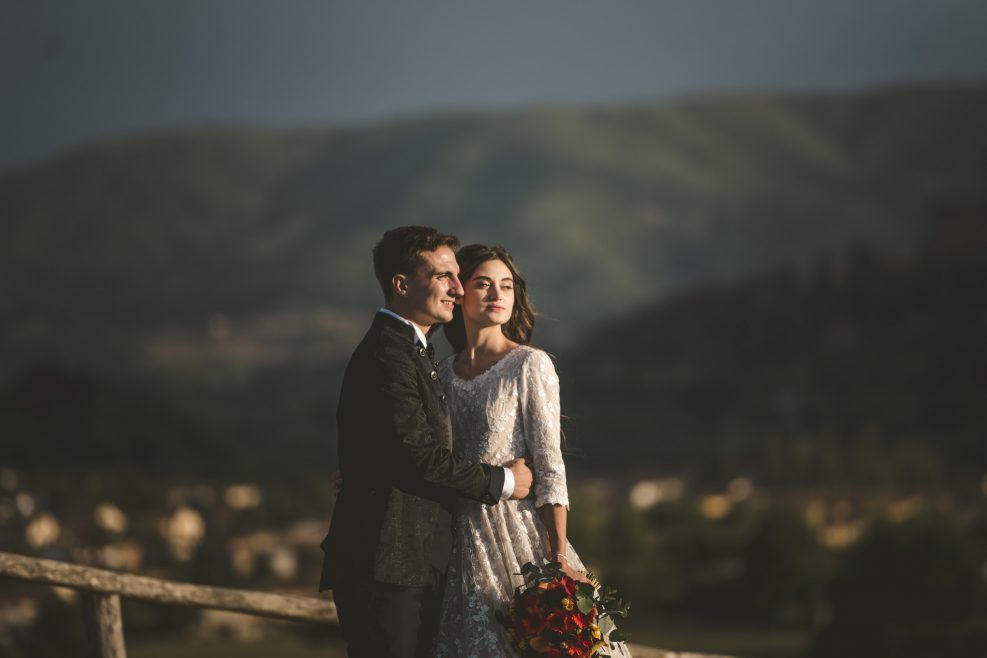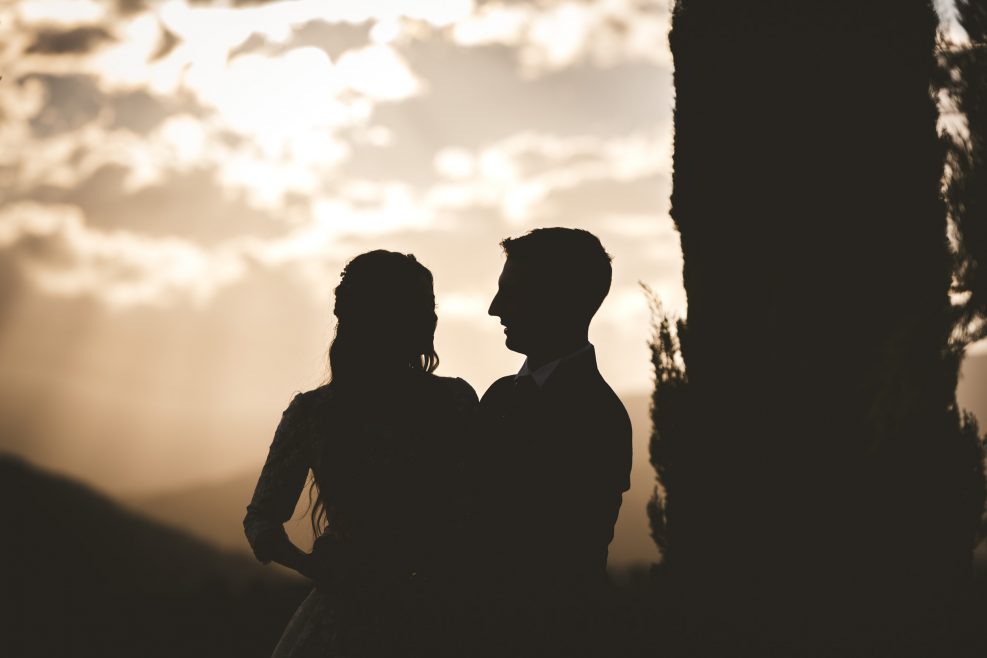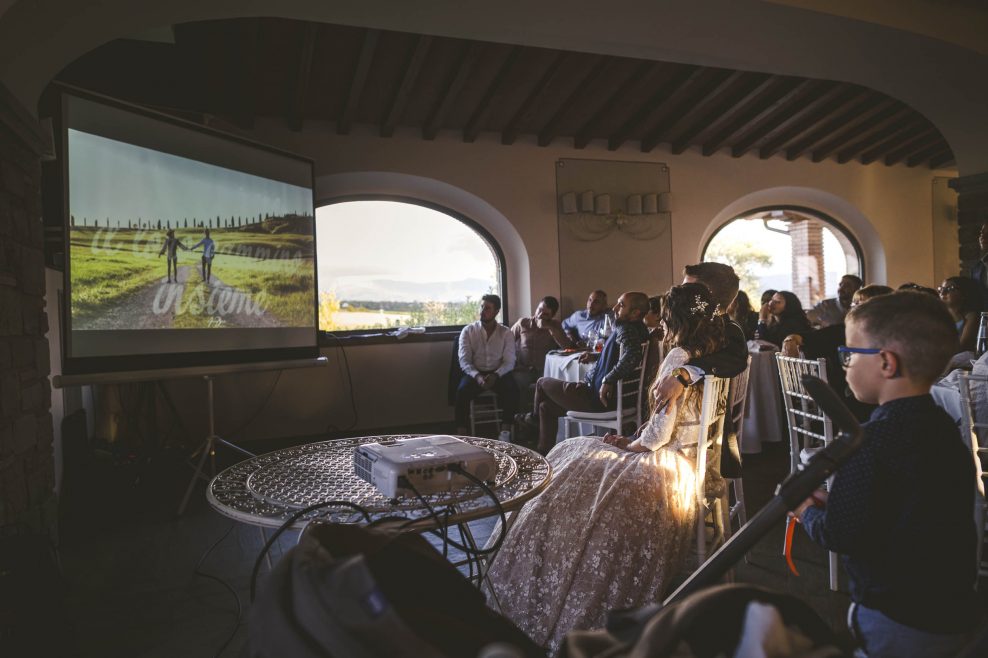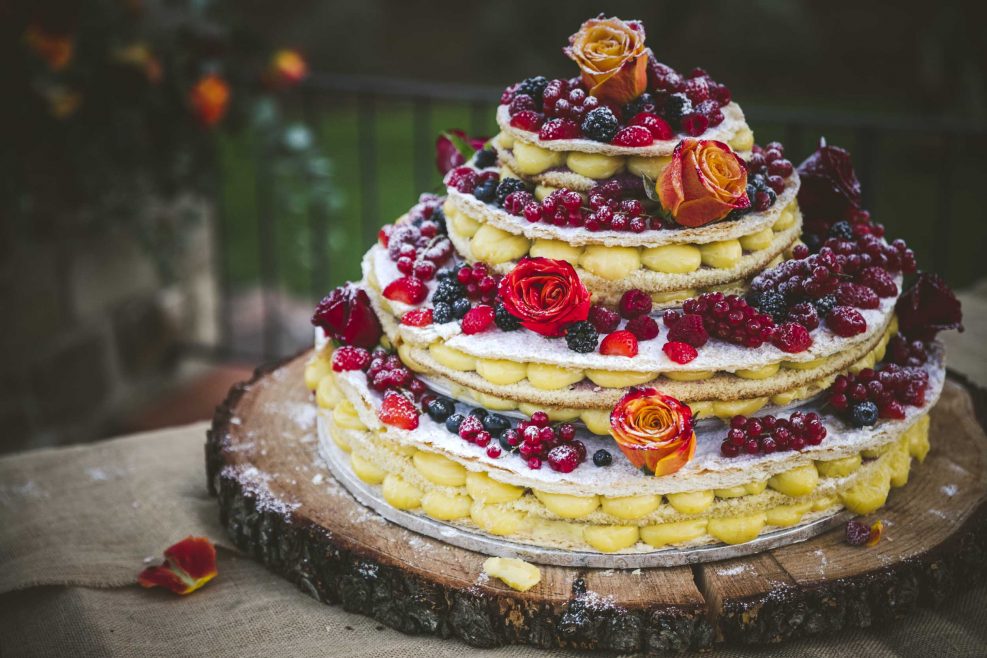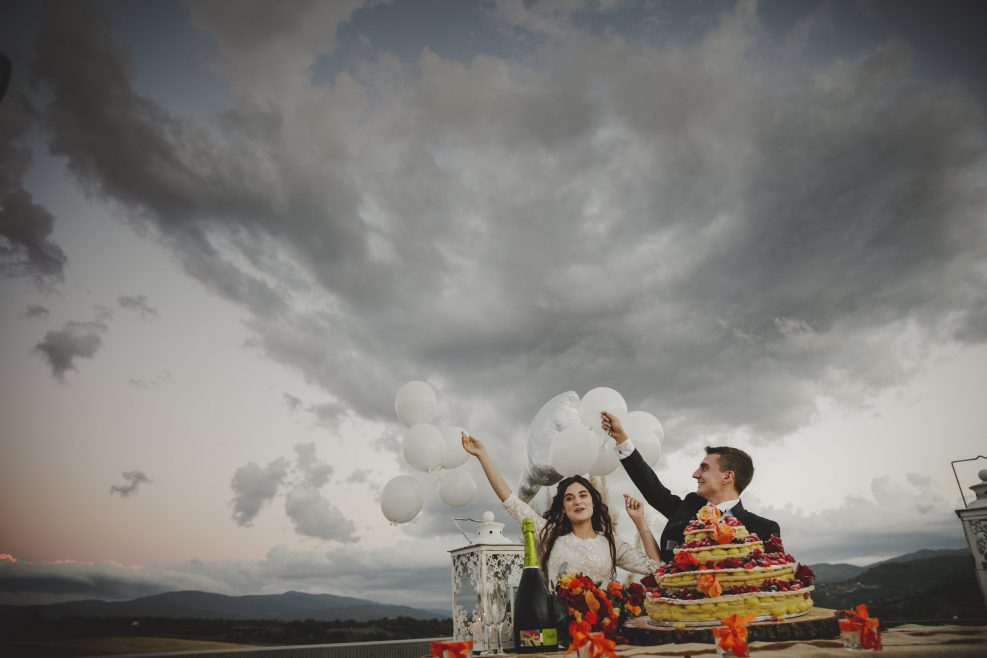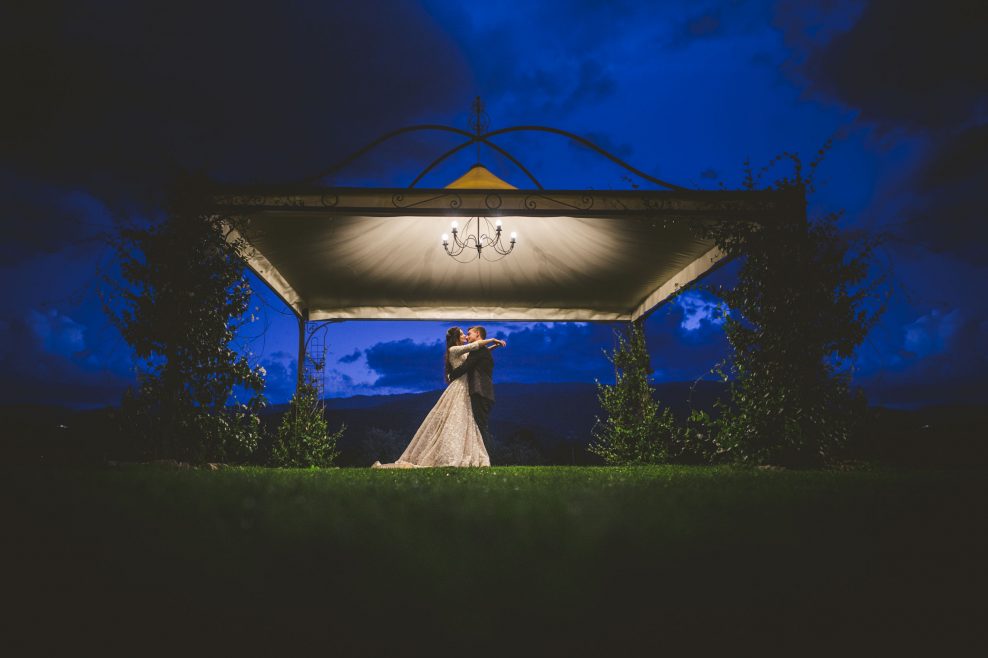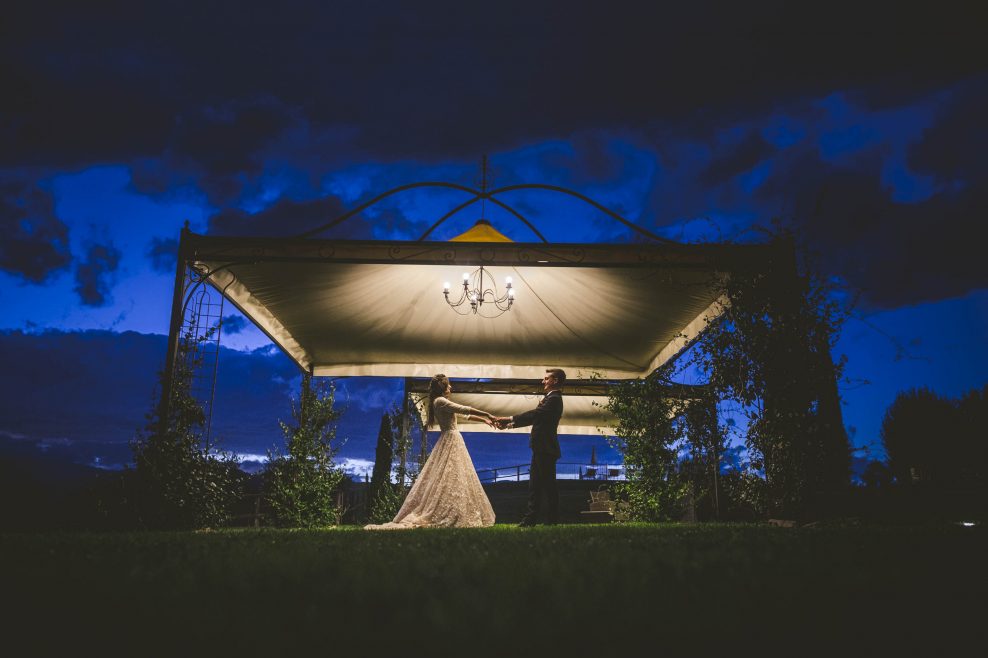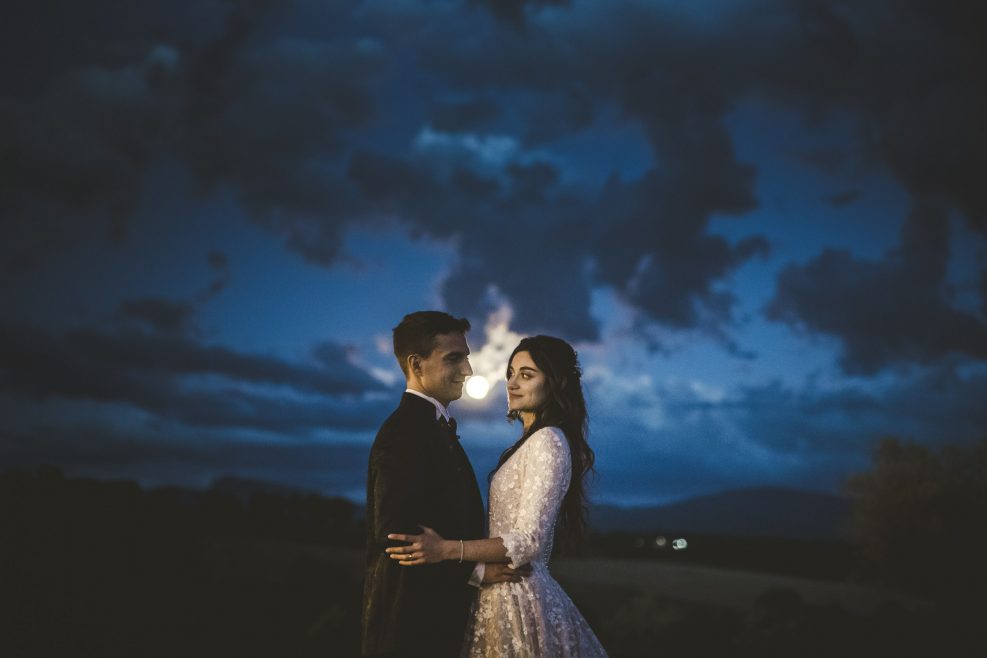 RICCARDO & GIULIA
MATRIMONIO IN AREZZO, TOSCANA
Cerimona presso la Chiesa Evangelica di Foiano della Chiana, Arezzo
Bellissimo e romantico matrimonio di metà settembre in provincia di Arezzo, in Toscana, con grande cerimonia presso la Chiesa Evangelica di Foiano della Chiana. Ricevimento presso l'Agriturismo Antico Fio di Poppi, nel comune di Arezzo, bellissima e accogliente struttura in stile toscano, dotata di ampi spazi sia al chiuso che all'aperto, ideale per grandi ricevimenti. Il servizio fotografico di matrimonio e il servizio video scelto dalla nostra giovane coppia per il loro Matrimonio in Toscana è un full day, per cui insieme al mio team, si comincia la mattina con la preparazione degli sposi, seguendo la fase del trucco e parrucco di Giulia, che alloggia vicino a Cortona, in provincia di Arezzo, mentre a Poppi, nella zona del Casentino, Riccardo è seguito da un secondo fotografo con video operatore, mentre si prepara velocemente aiutato dai suoi numerosi amici. La cerimonia è davvero emozionante e complice anche il bel tempo, sono possibili anche delle bellissime riprese panoramiche con il drone a nostra disposizione. Dopo la cerimonia, insieme al mio team e agli sposi, ci avviciniamo alla location del ricevimento passando dal Castello di Poppi, sempre nel comune di Arezzo, per una sessione di ritratto di coppia, posato, ma non troppo e fare anche qualche ulteriore ripresa dall'alto con il drone. Nonostante la pioggia, il Castello si rivela sempre una location incredibile per questo tipo di scatti! Anche se dall'esterno però, perchè il personale rifiuta di farci entrare all'interno della mura di cinta per una sessione fotografica di ritratto, come se la cosa non portasse visibilità alla stessa struttura. A parte questo, gli scatti realizzati sono davvero di grande effetto!
ROMANTIC WEDDING IN AREZZO, TUSCANY
Ceremony at Evangelic Church in Foiano della Chiana, Arezzo
Beautiful and romantic mid-September wedding in the province of Arezzo, Tuscany, with a great ceremony at the Evangelical Church of Foiano della Chiana. Reception at the Agriturismo Antico Fio di Poppi, in the municipality of Arezzo, a beautiful and welcoming Tuscan-style structure, with large indoor and outdoor spaces, ideal for large receptions. The wedding photo shoot and video service chosen by our young couple for their romantic wedding in Tuscany is a full day, so together with my team, we start in the morning with the preparation of the bride and groom, following the make-up and wig phase of Giulia, who is staying near Cortona, in the province of Arezzo, while in Poppi, in the Casentino area, Riccardo is followed by a second photographer with video operator, while he prepares quickly with the help of his many friends. The ceremony is really exciting and also thanks to the good weather, beautiful panoramic shots are also possible with the drone at our disposal. After the ceremony, together with my team and the spouses, we approach the location of the reception passing by the Poppi Castle, also in the municipality of Arezzo, for a couple portrait session, posed, but not too much and also to do some further shots from high with the drone. Despite the rain, the Castle always turns out to be an incredible location for this type of shooting! Even if from the outside, however, because the staff refuses to let us enter the surrounding walls for a portrait photo session, as if it did not bring visibility to the structure itself. Apart from that, the shots taken are really impressive!
See the Wedding Trailer!
Client
Tags
Bride to be, Couple Portrait, Foto Drone Wedding, Foto Matrimonio Drone, Foto Matrimono drone, Foto Panoramiche con Drone, Fotografo Matrimonio Arezzo, Fotografo Matrimonio Siena, Fotografo Matrimonio Toscana, Italian Wedding Photographer in Tuscany, Luxury Wedding in Tuscany, Matrimonio Arezzo Toscana, Portrait Photographer, Tuscany, Weddin Photographer in Tuscany, Wedding in Siena, Wedding Photographer, WPJA, WPJA PHOTOGRAPHER
Share