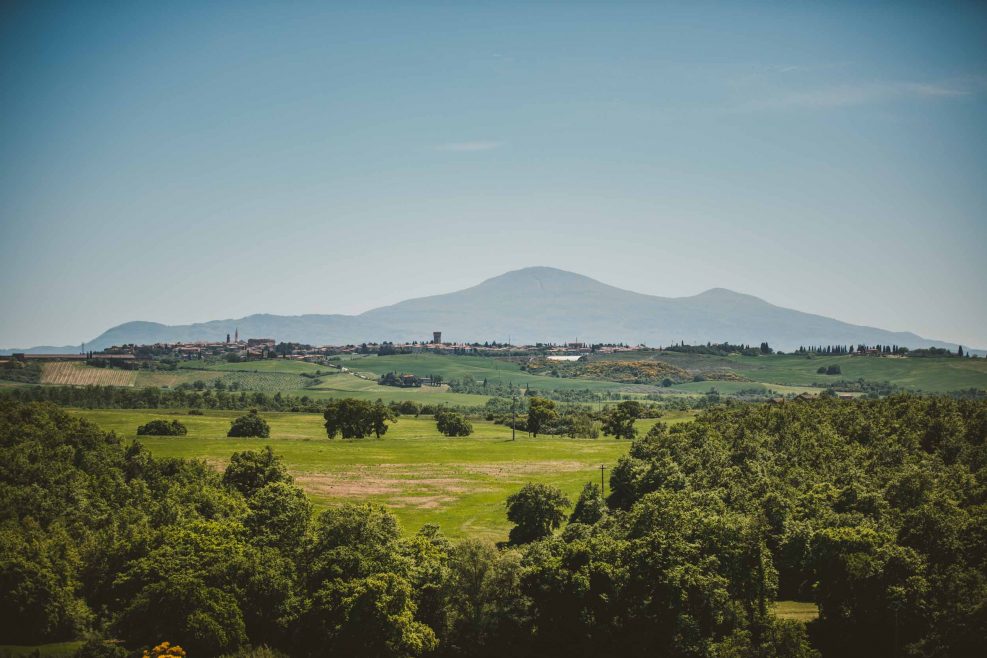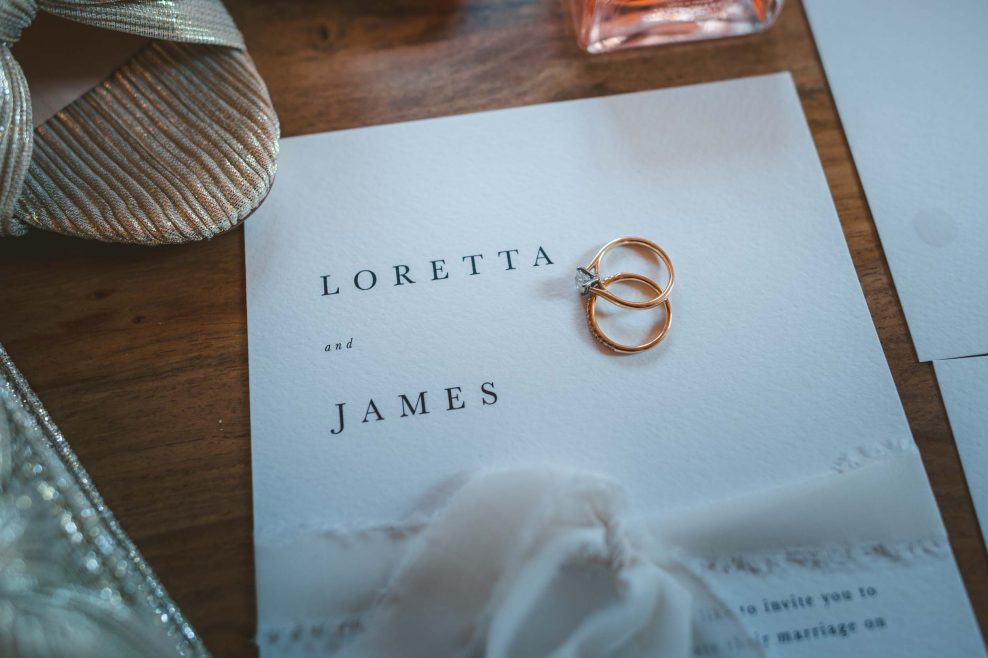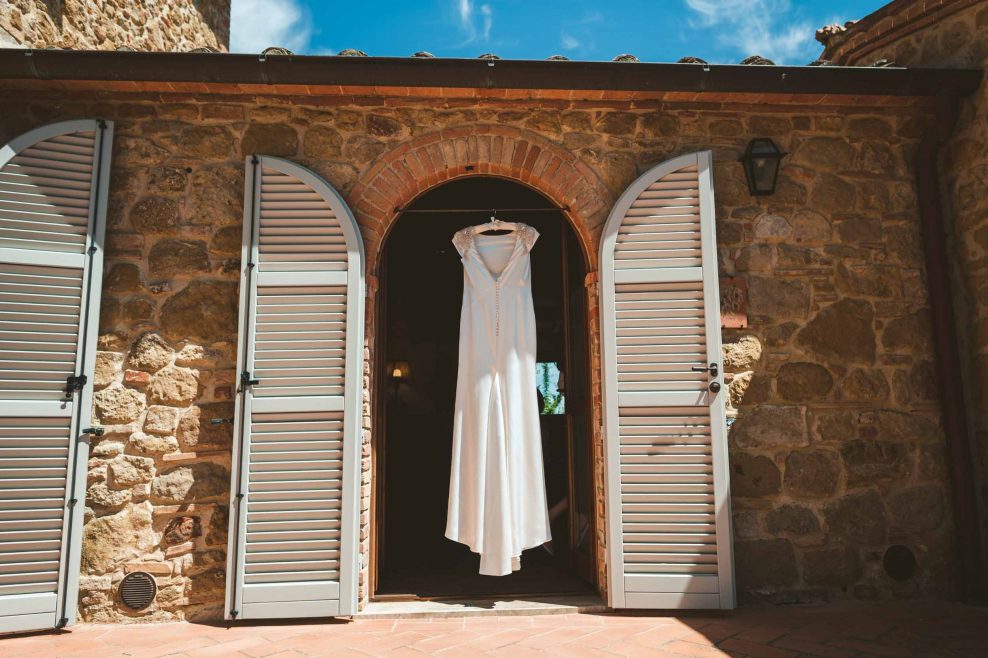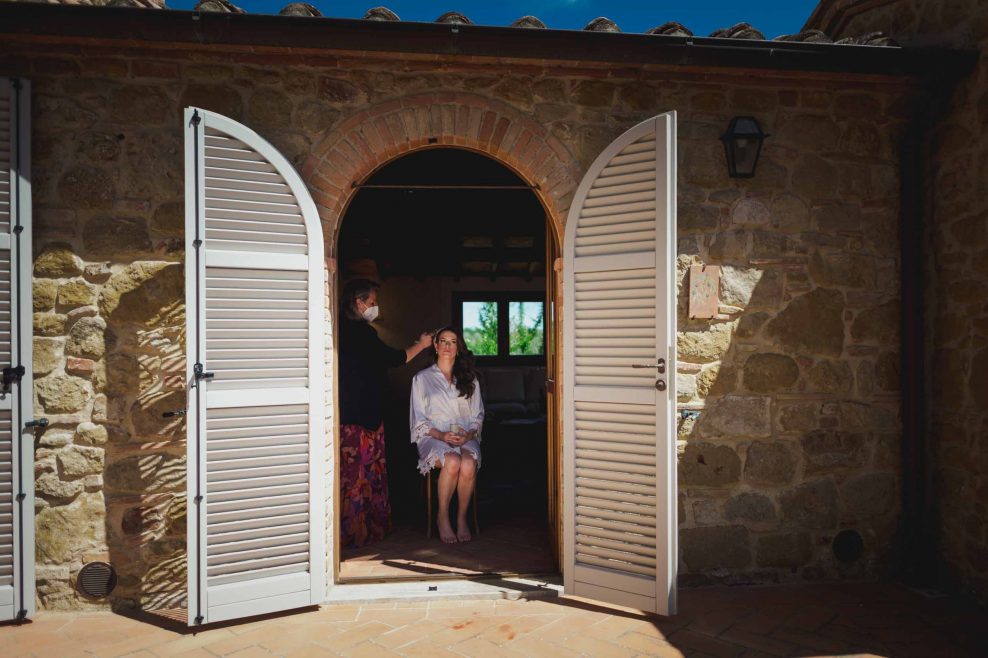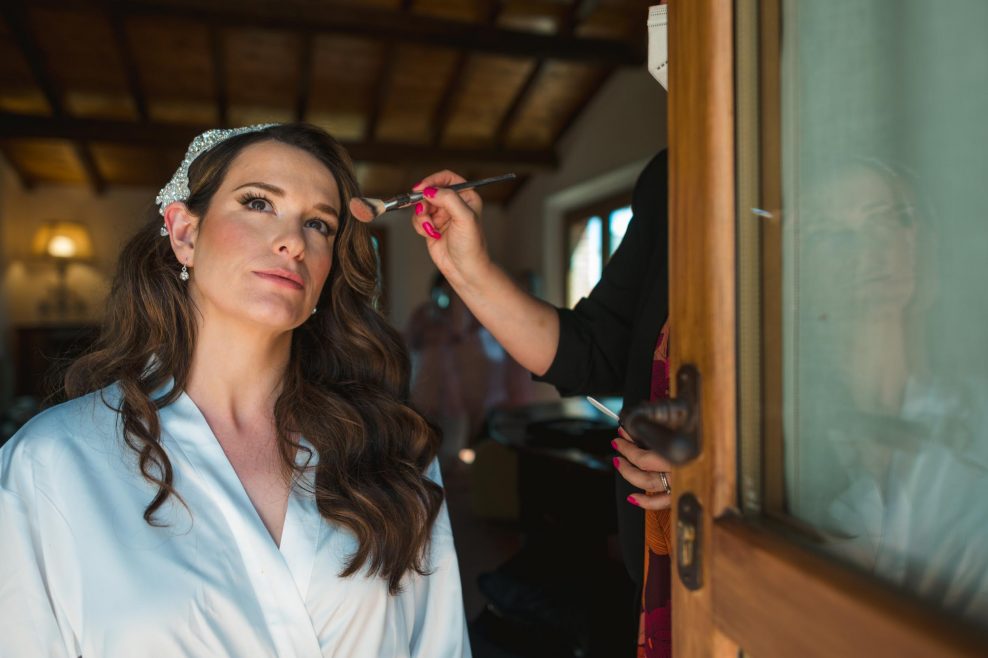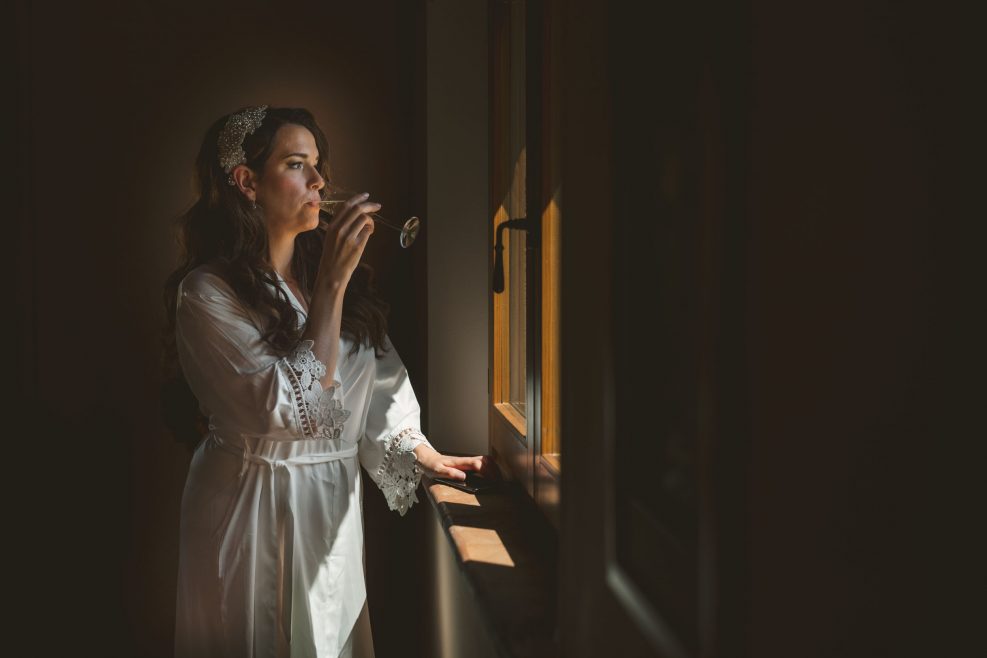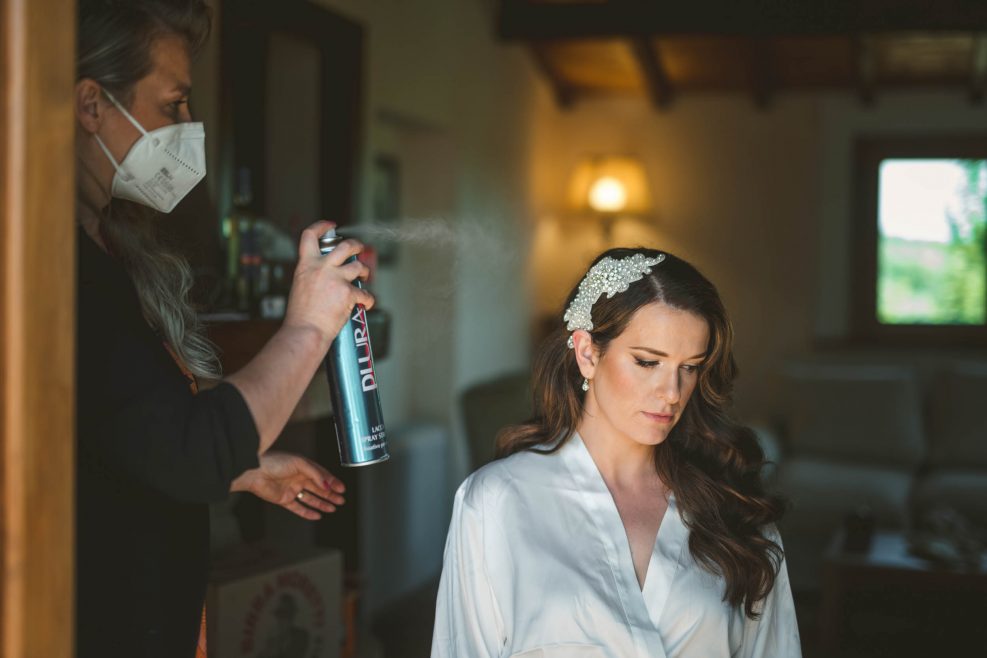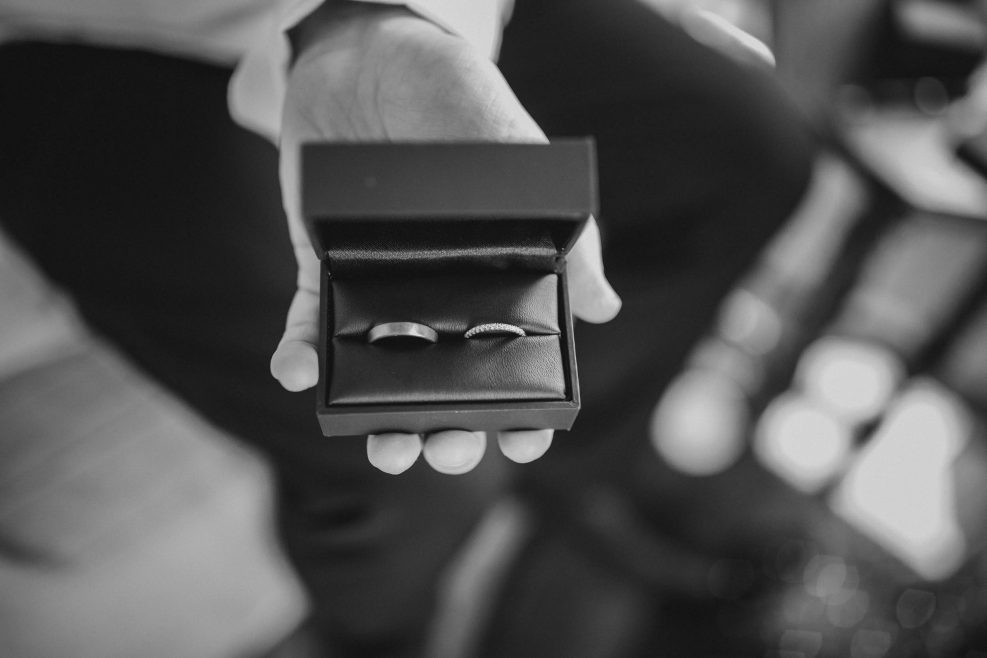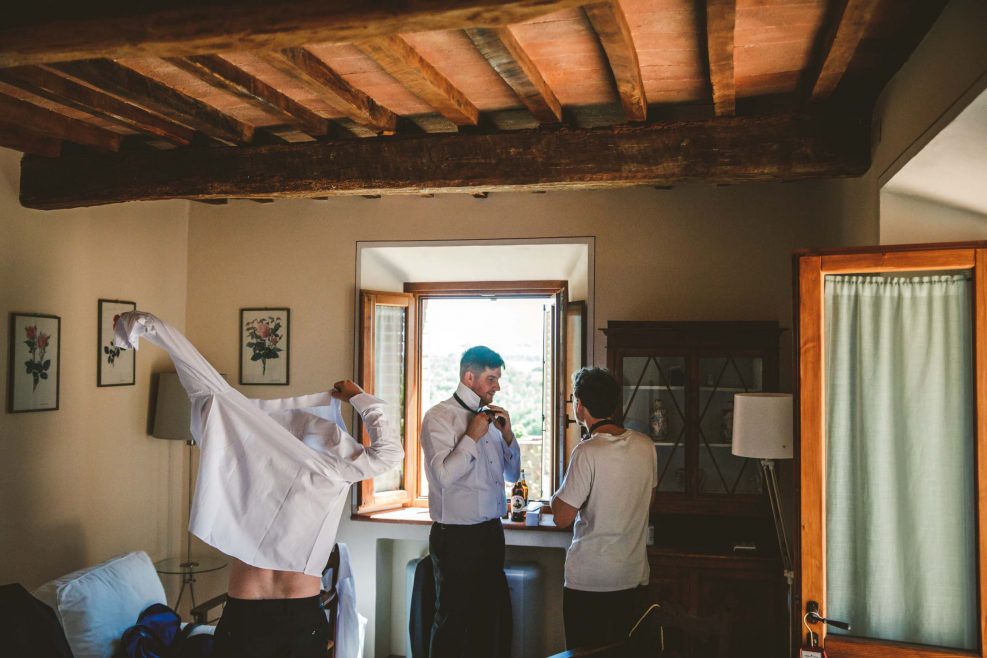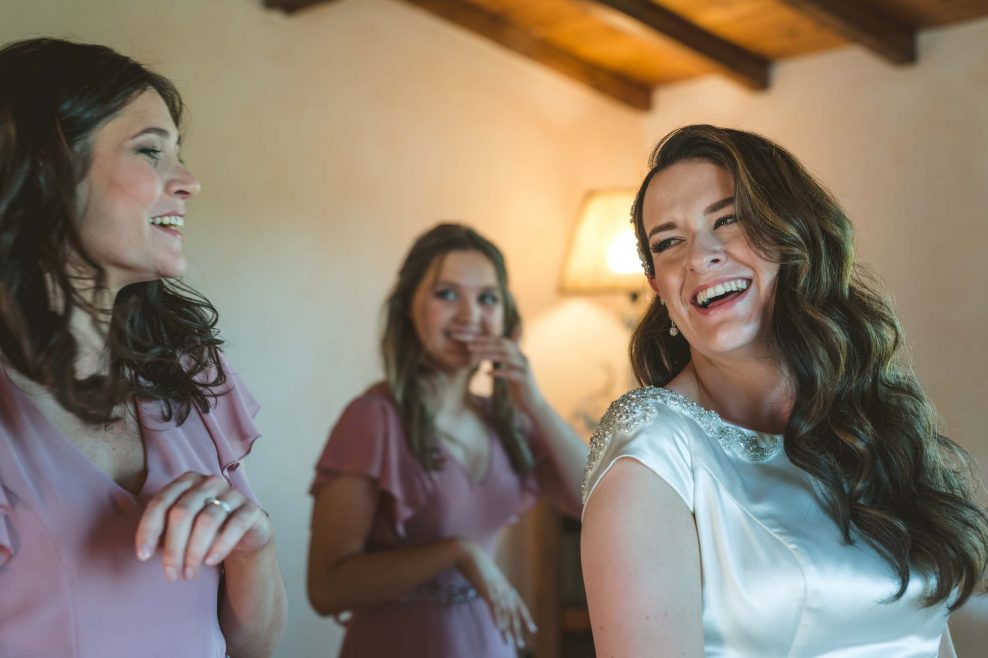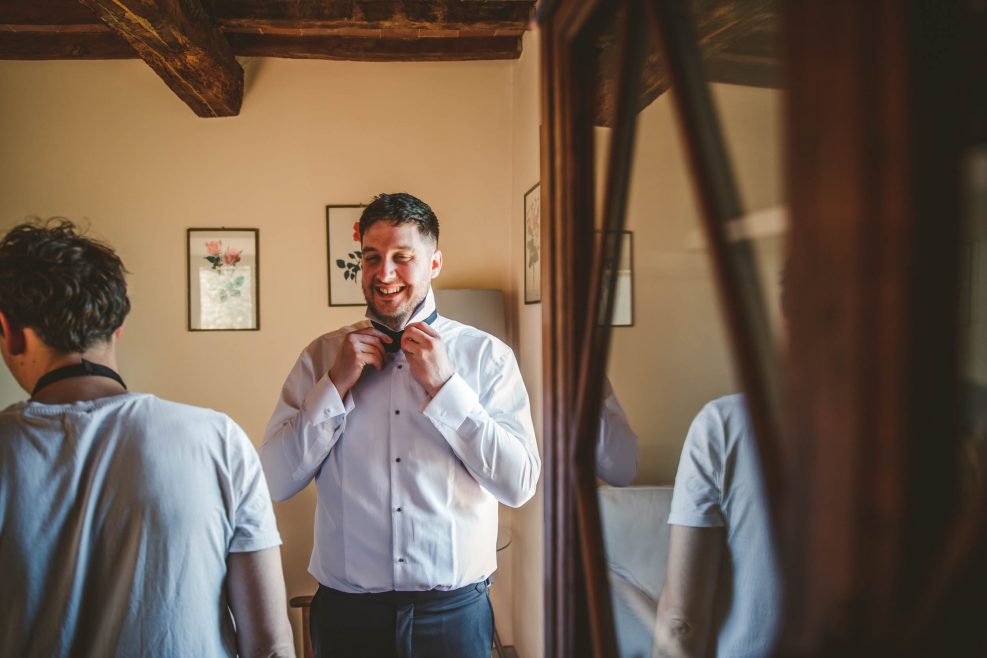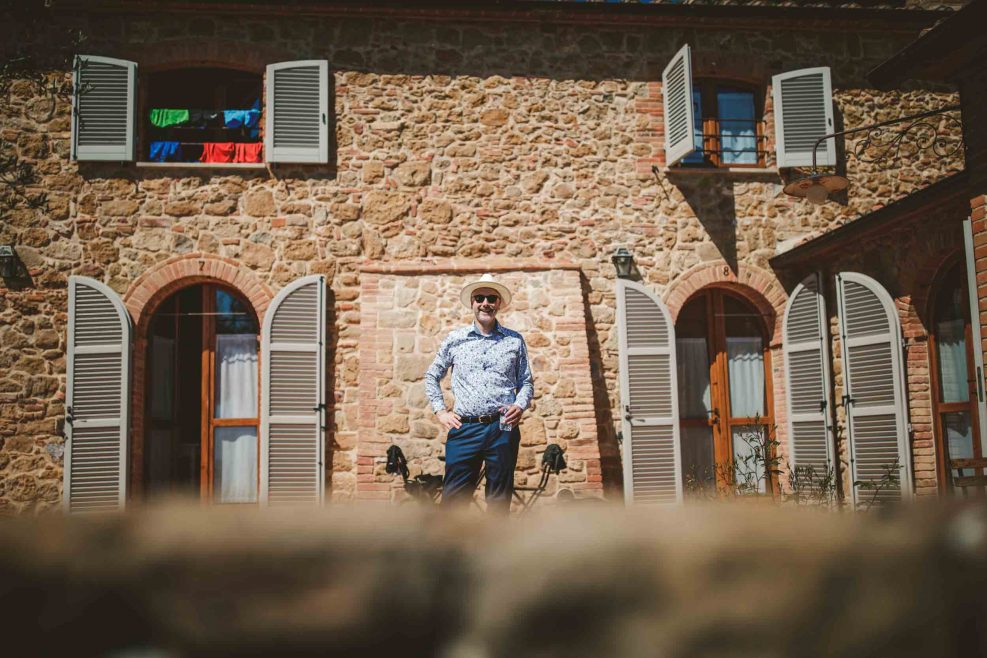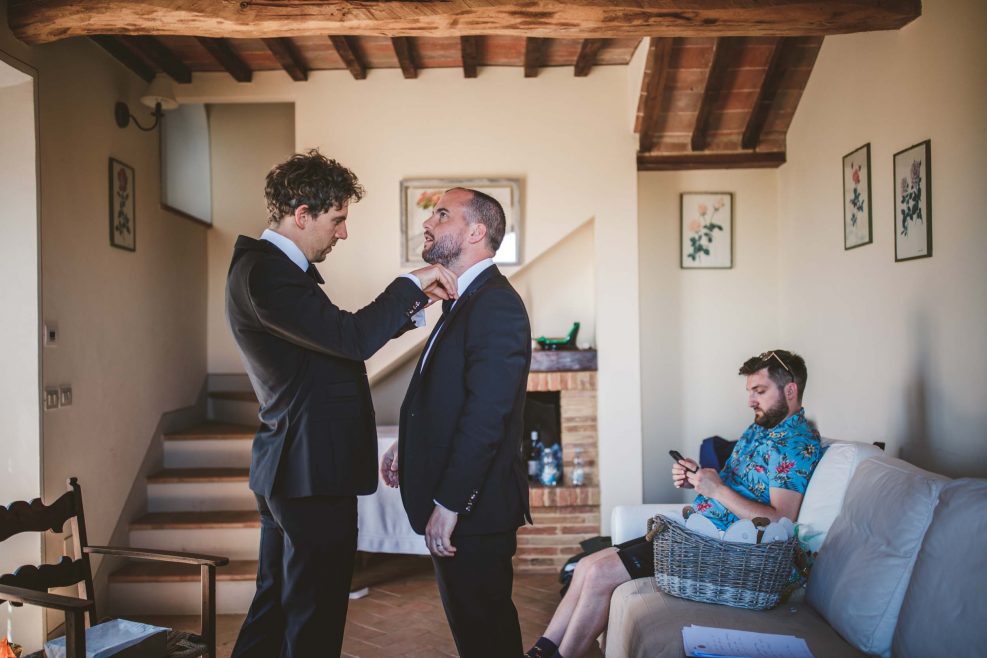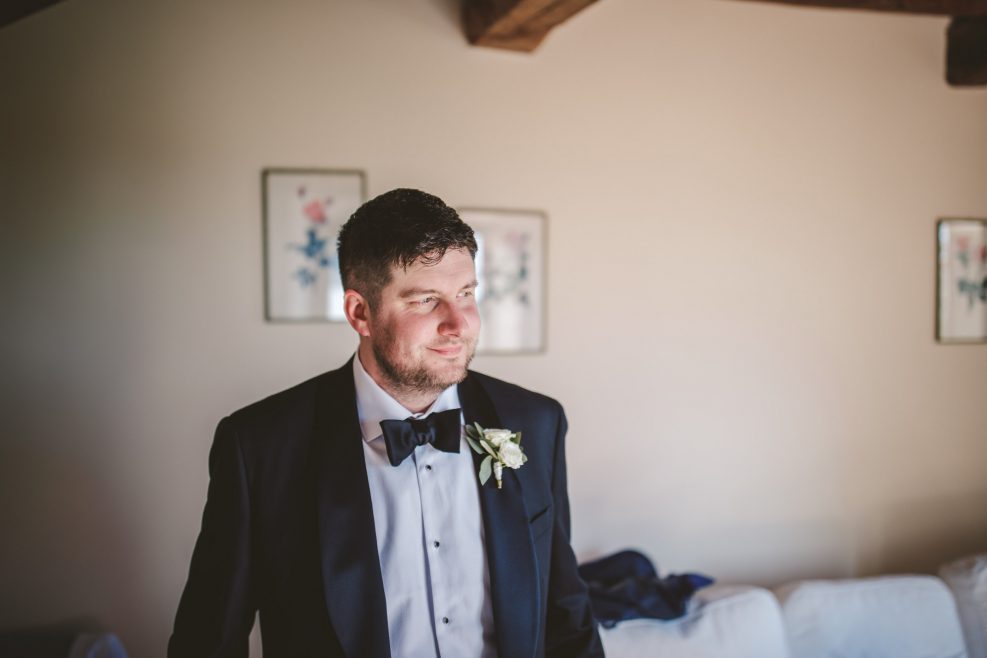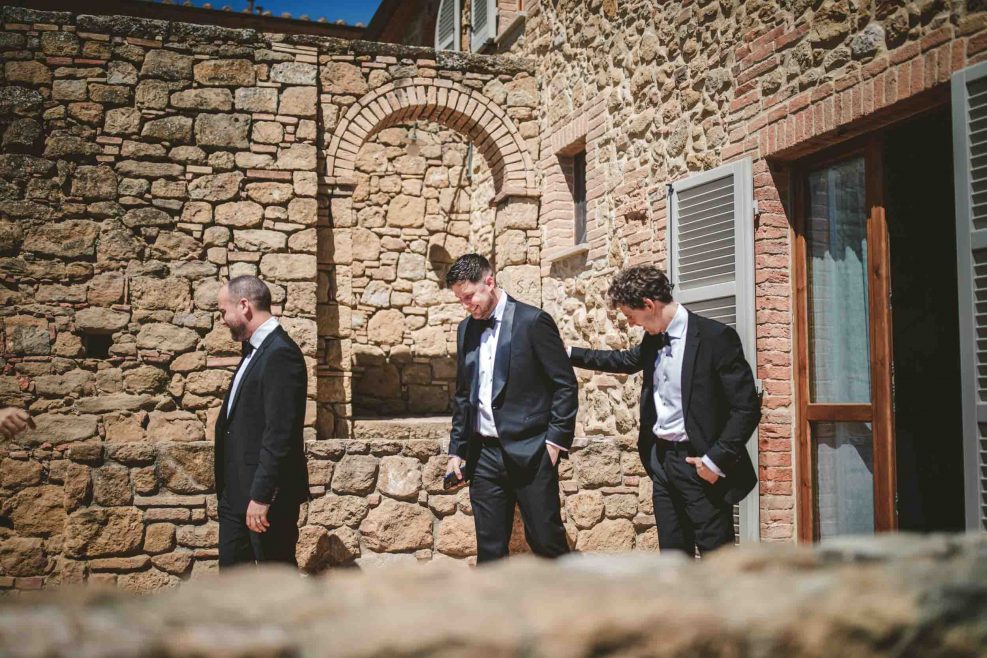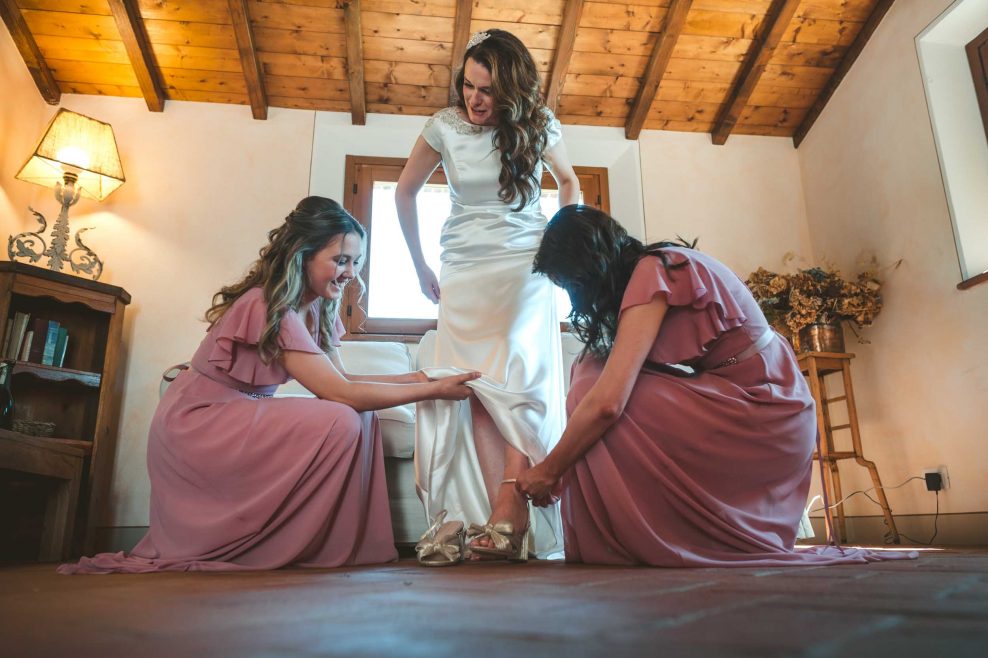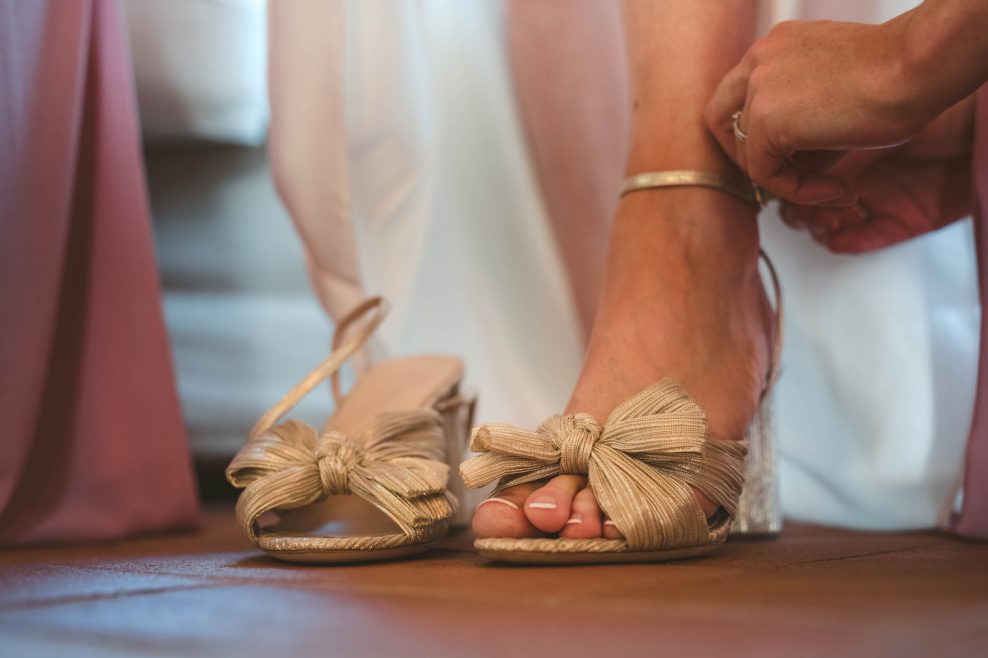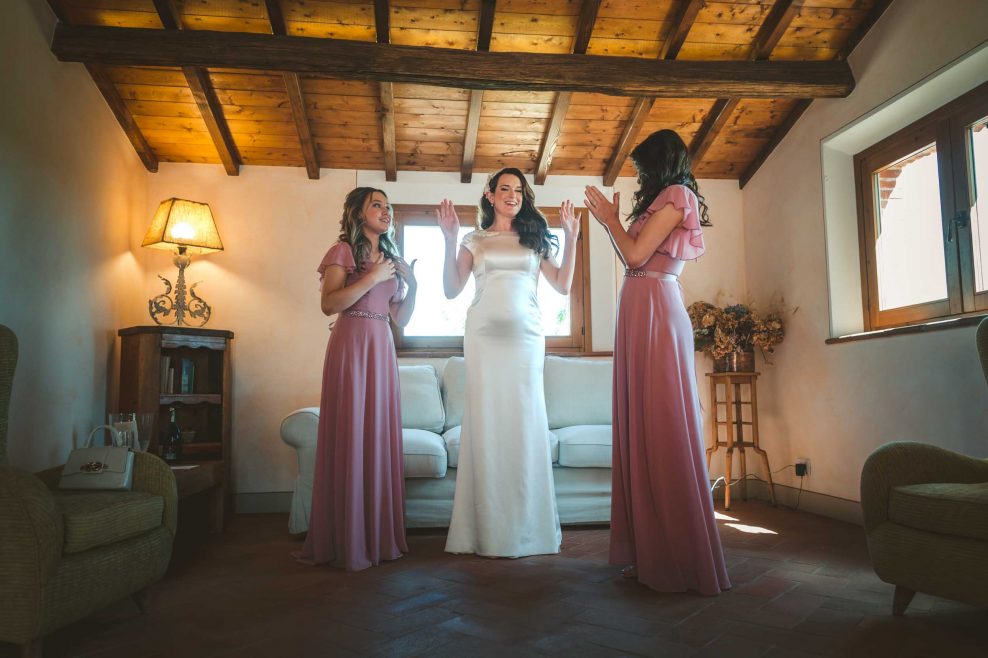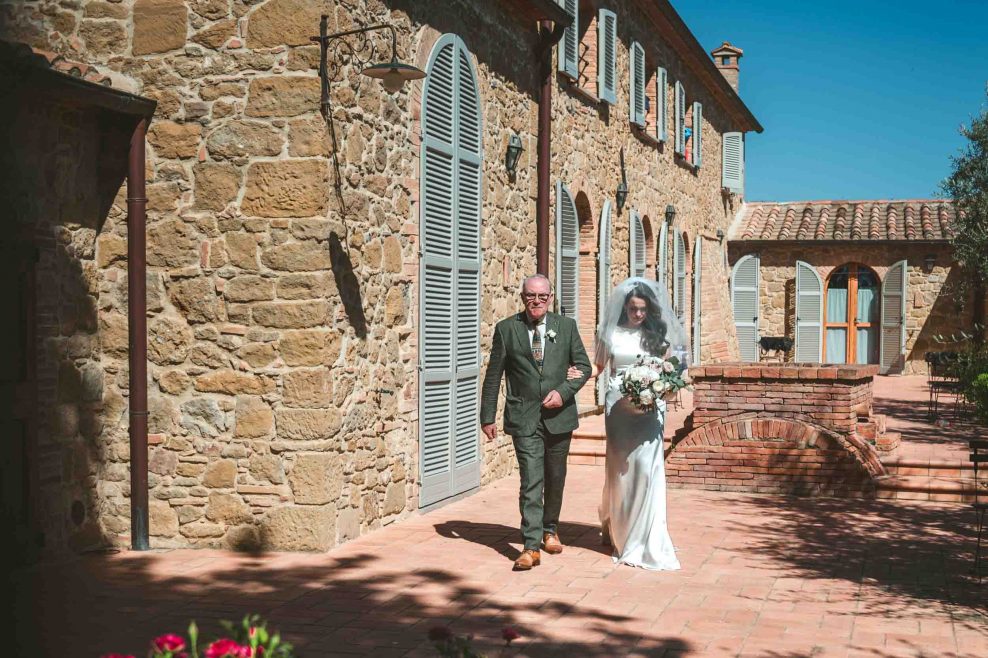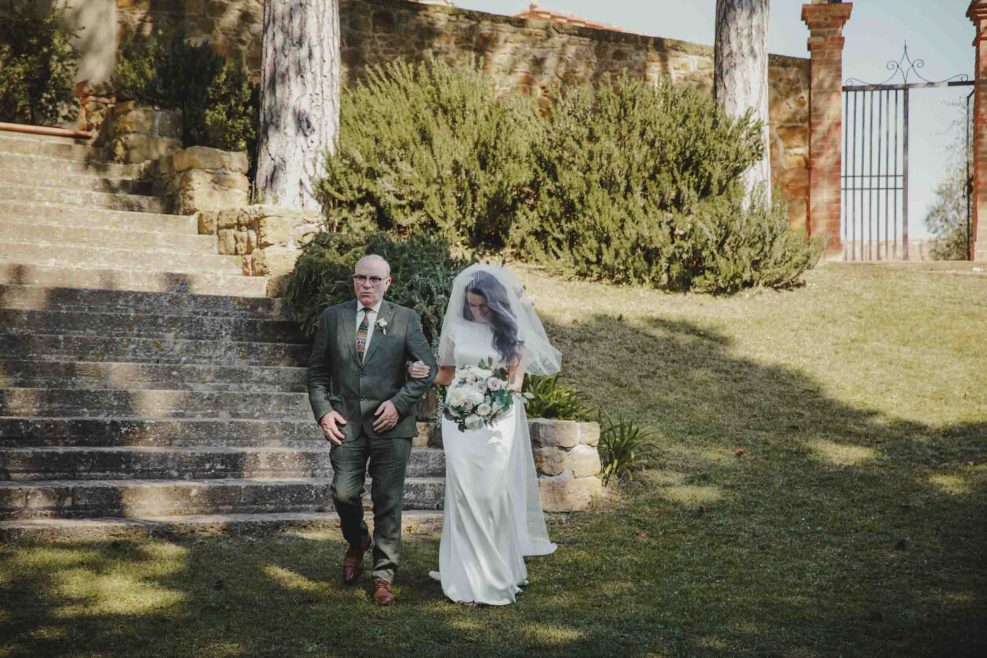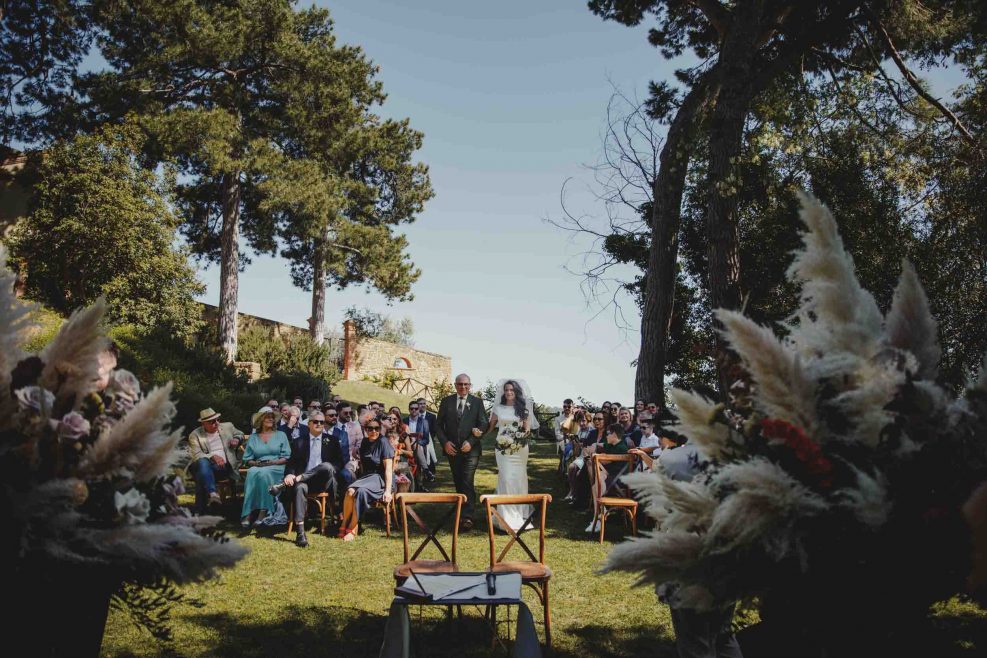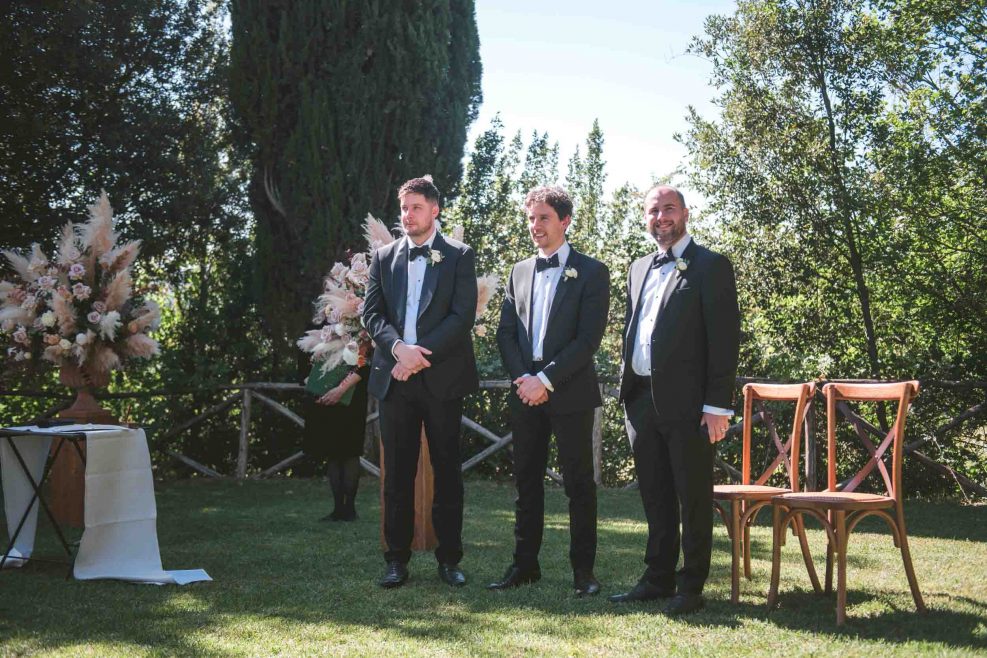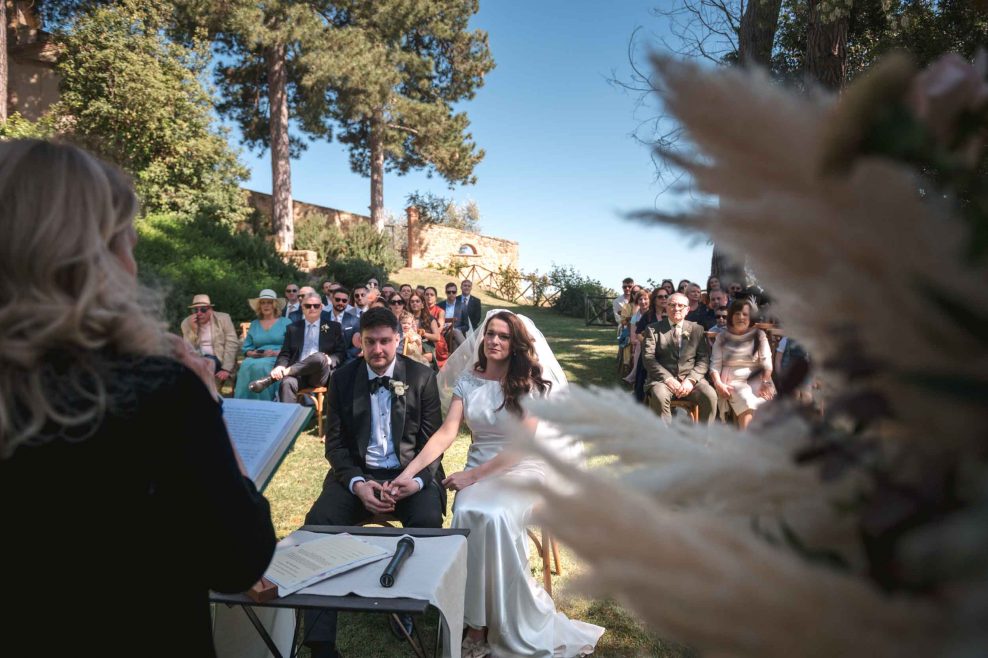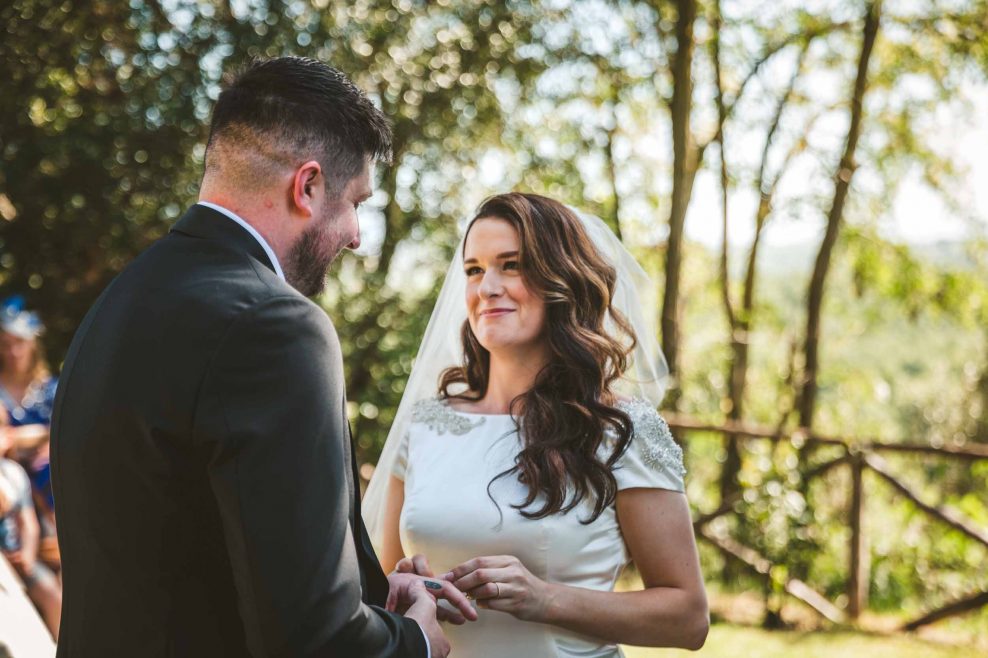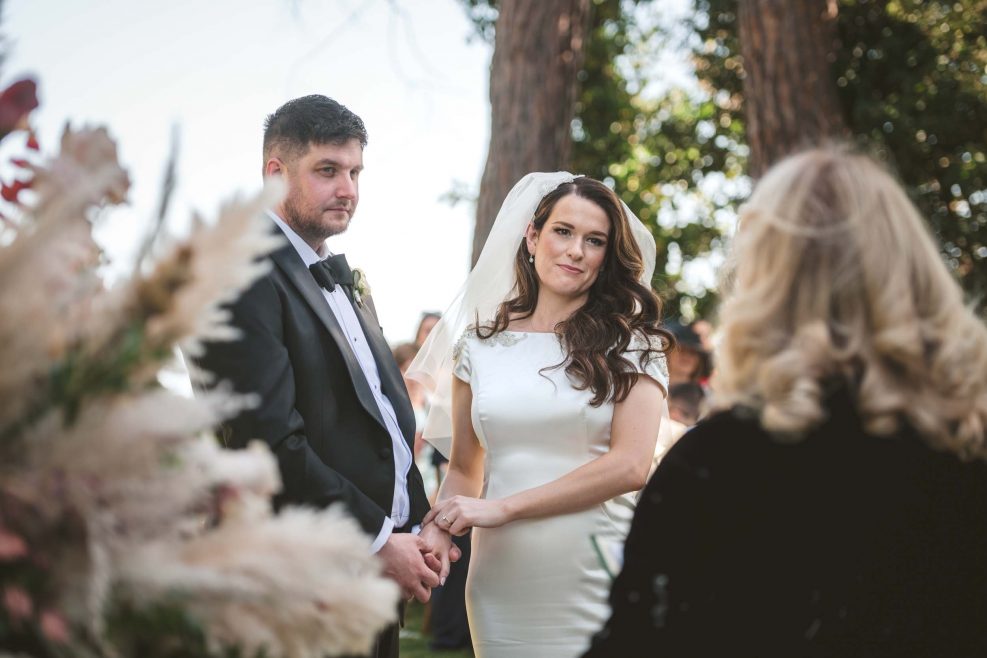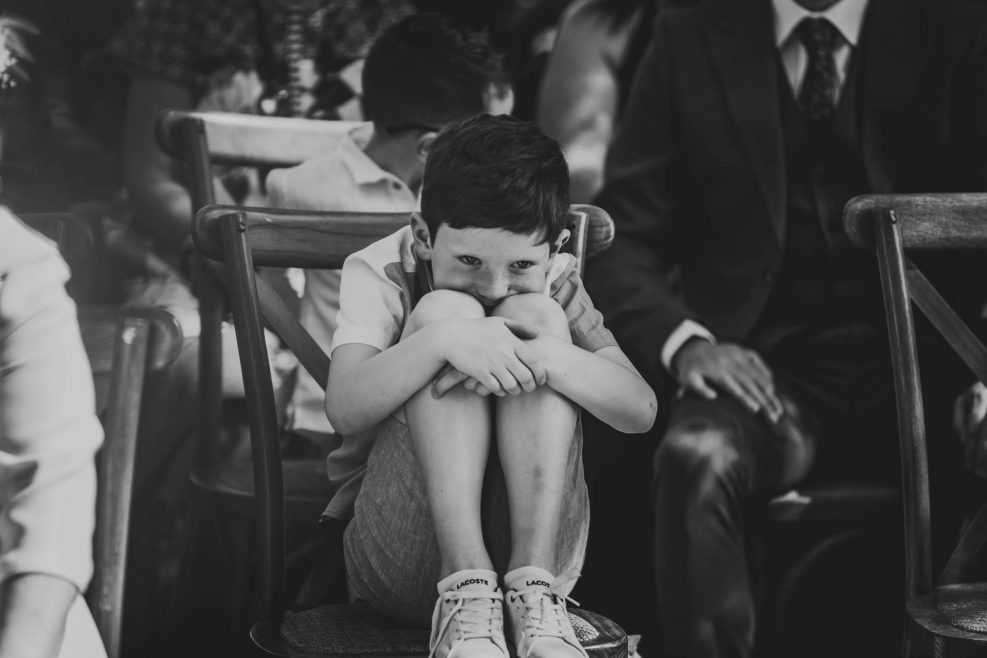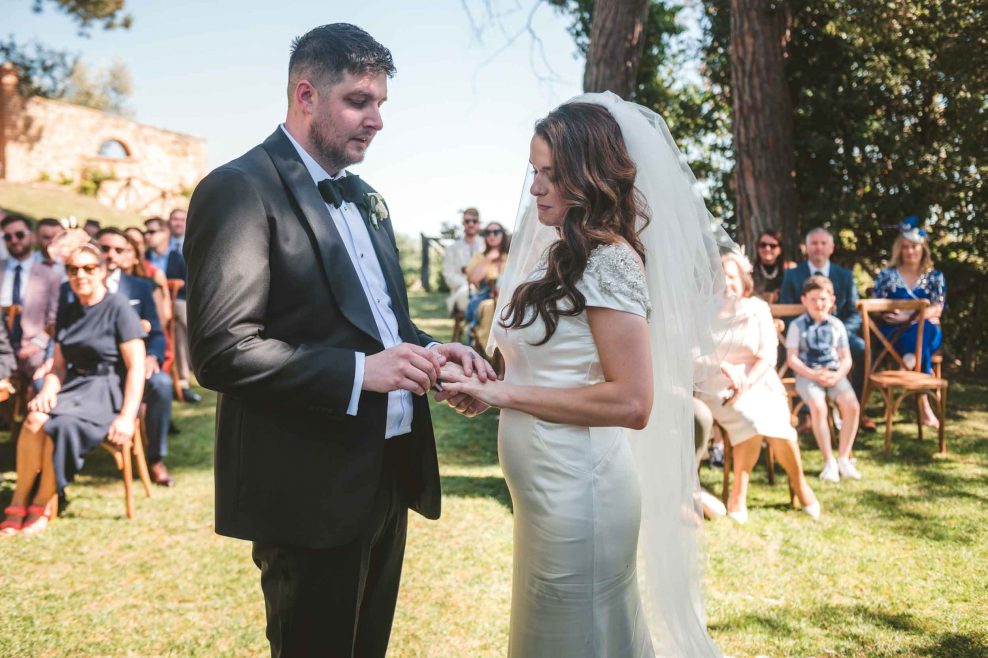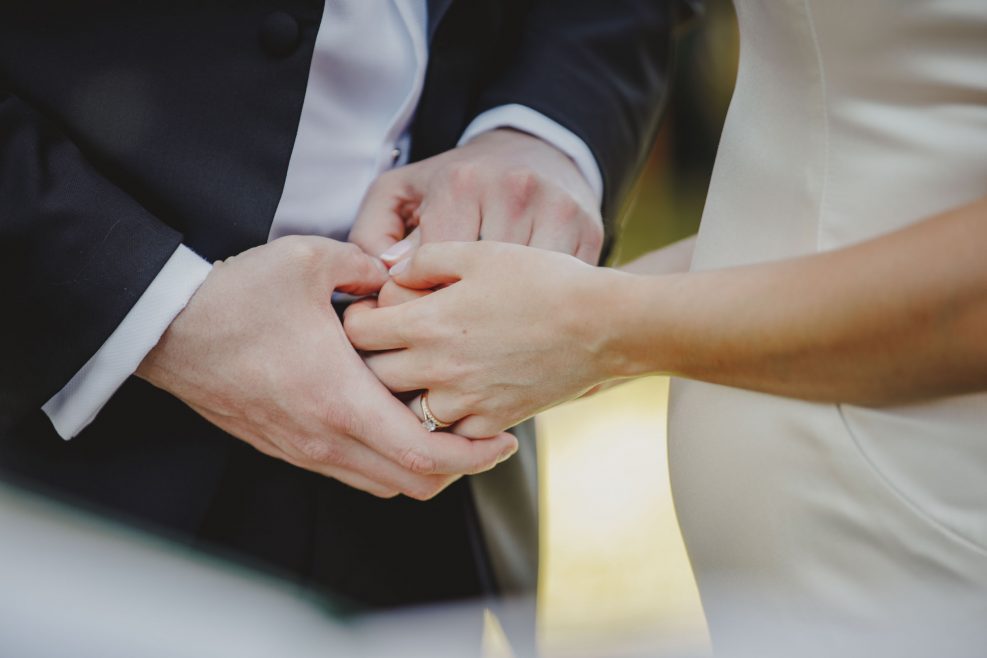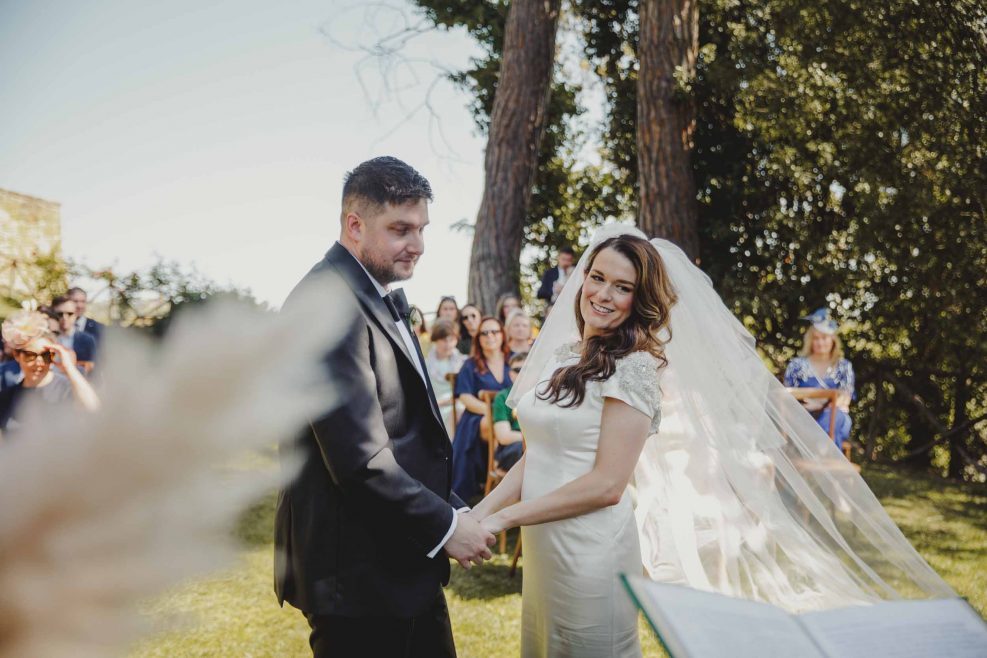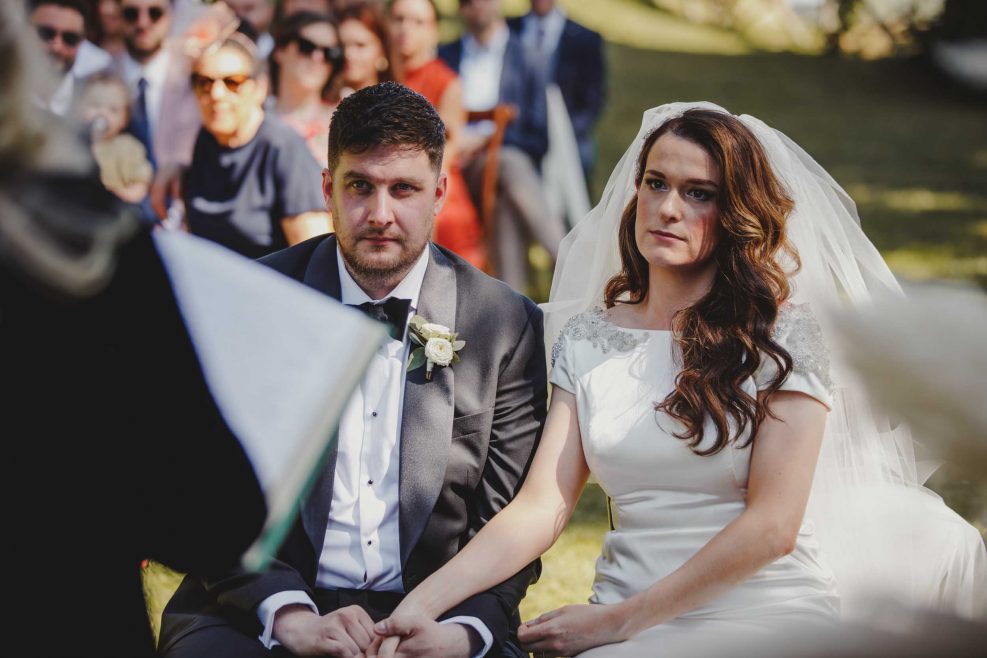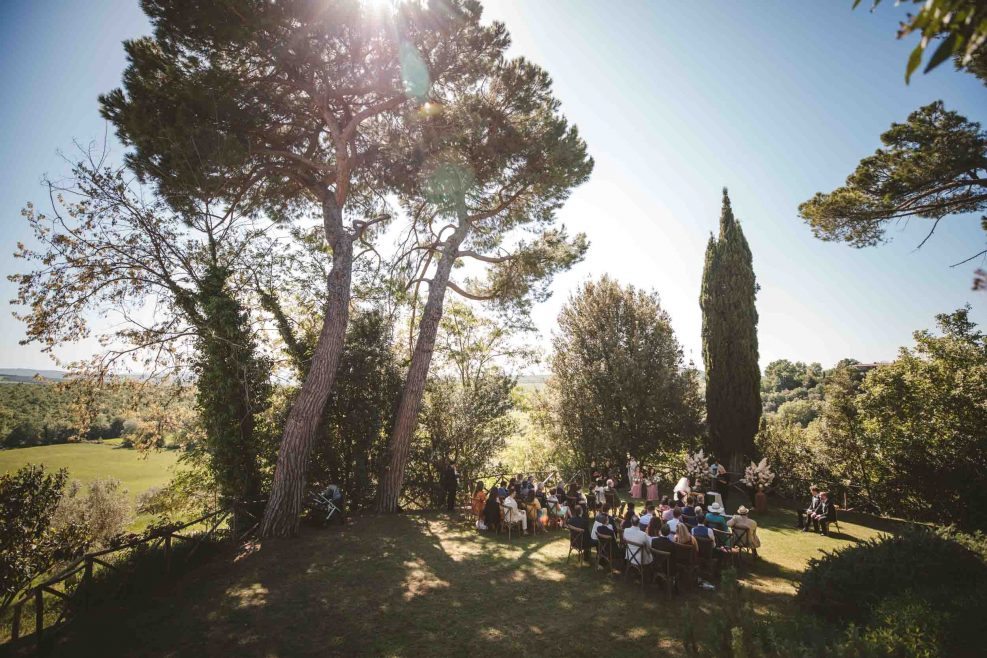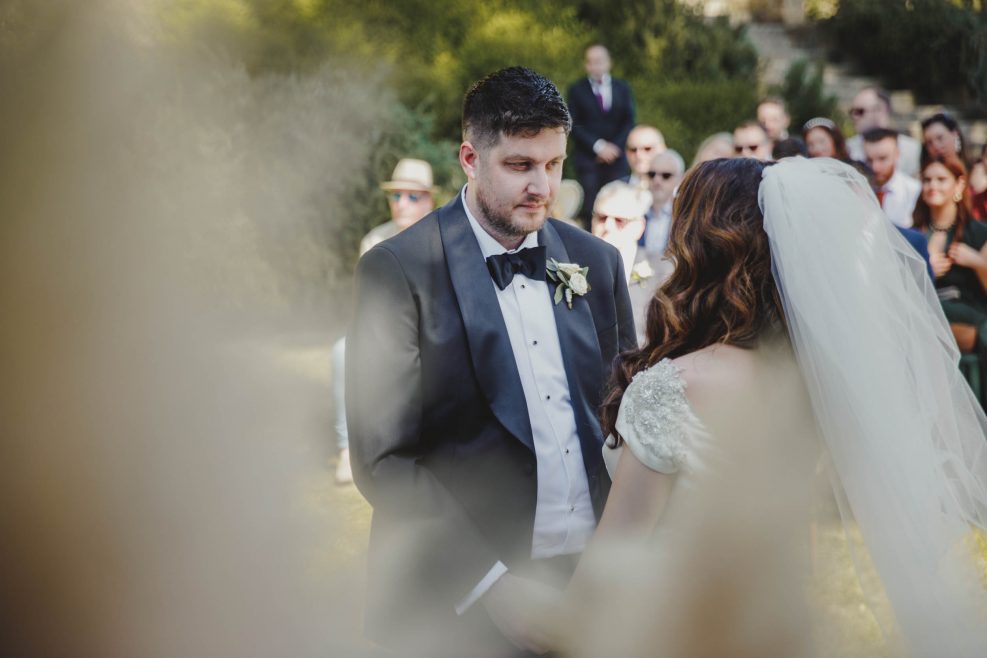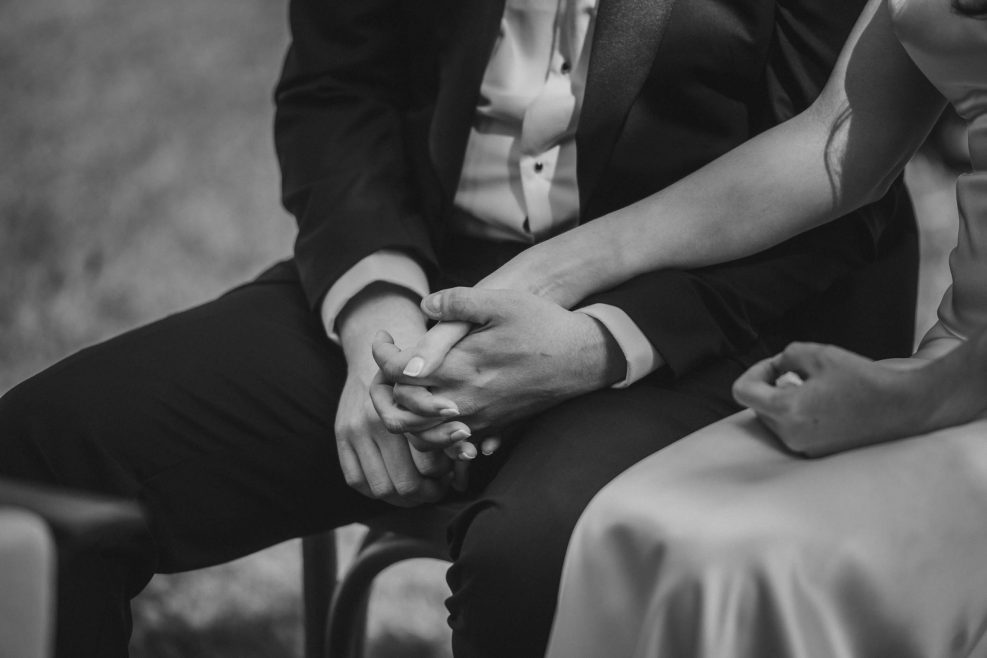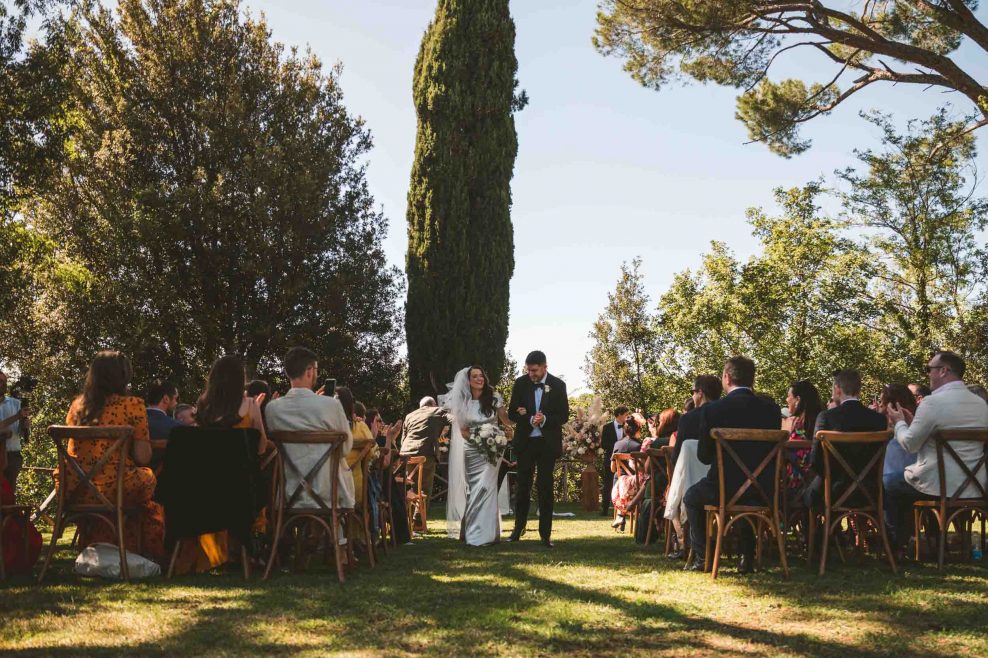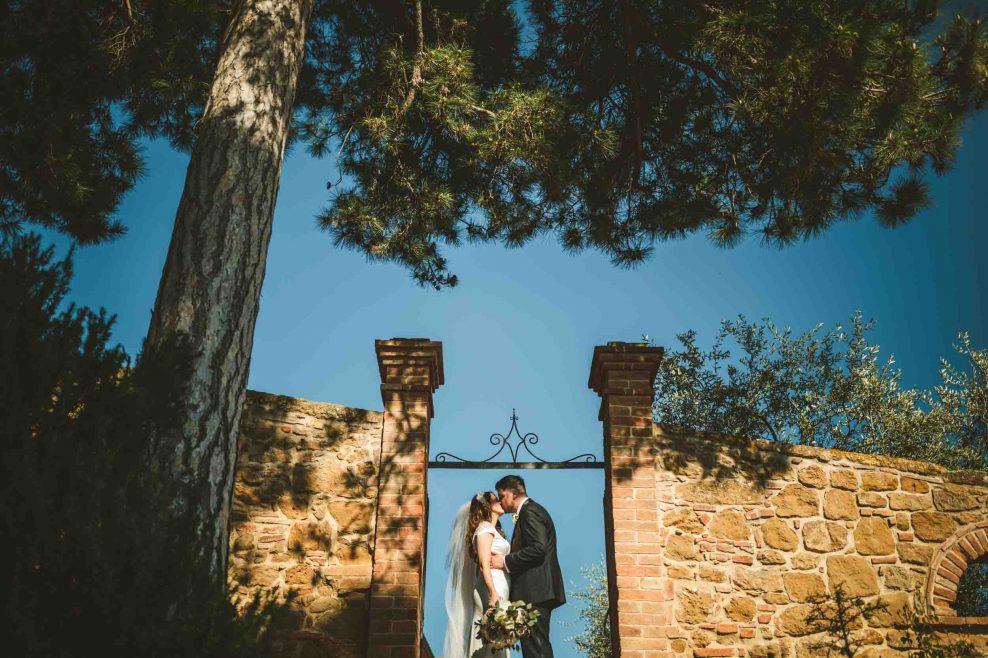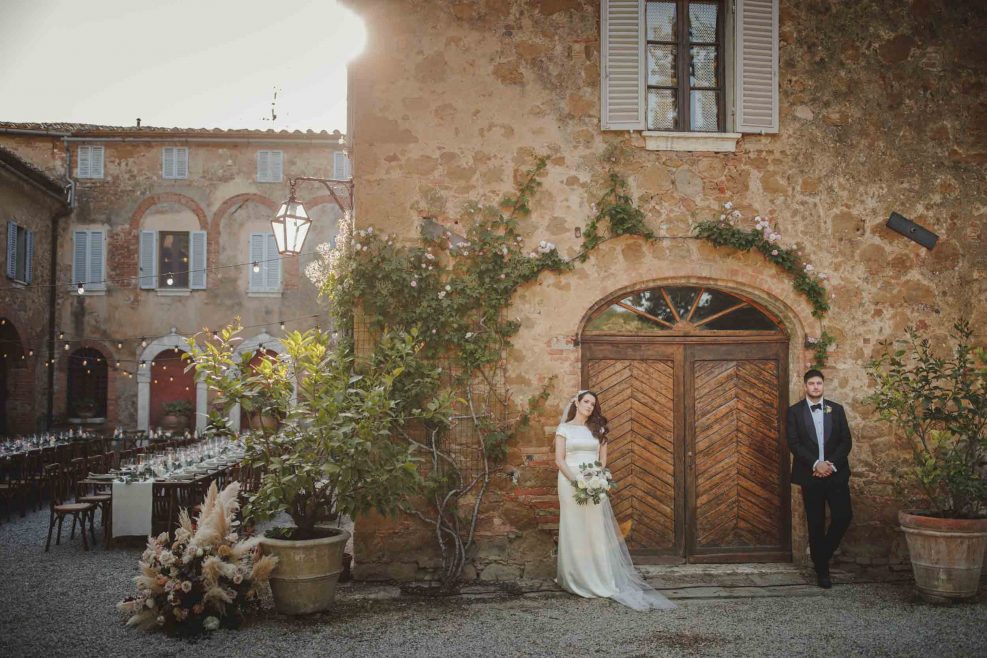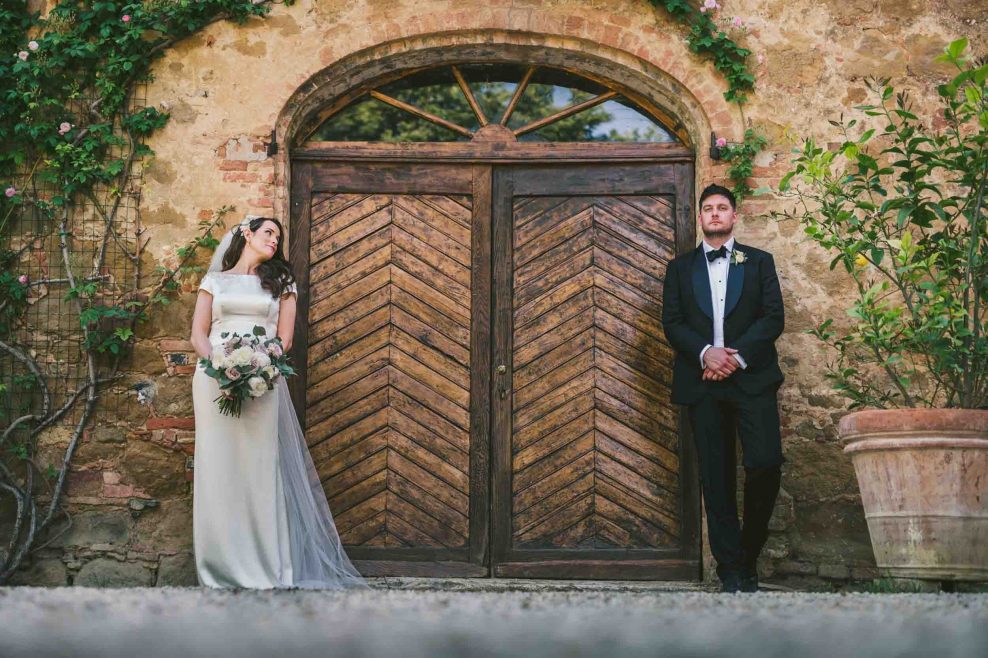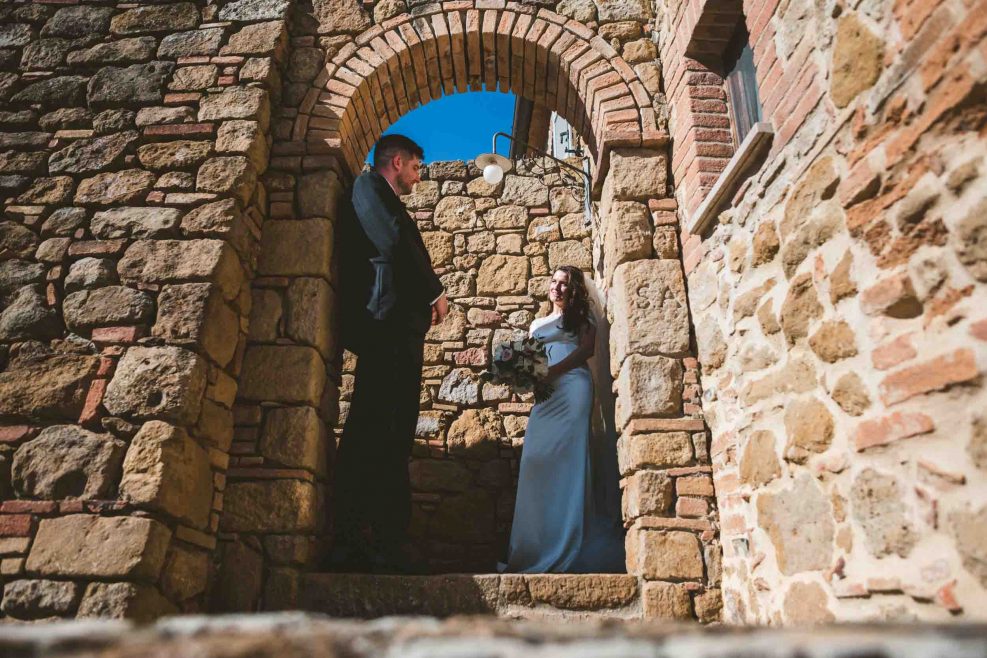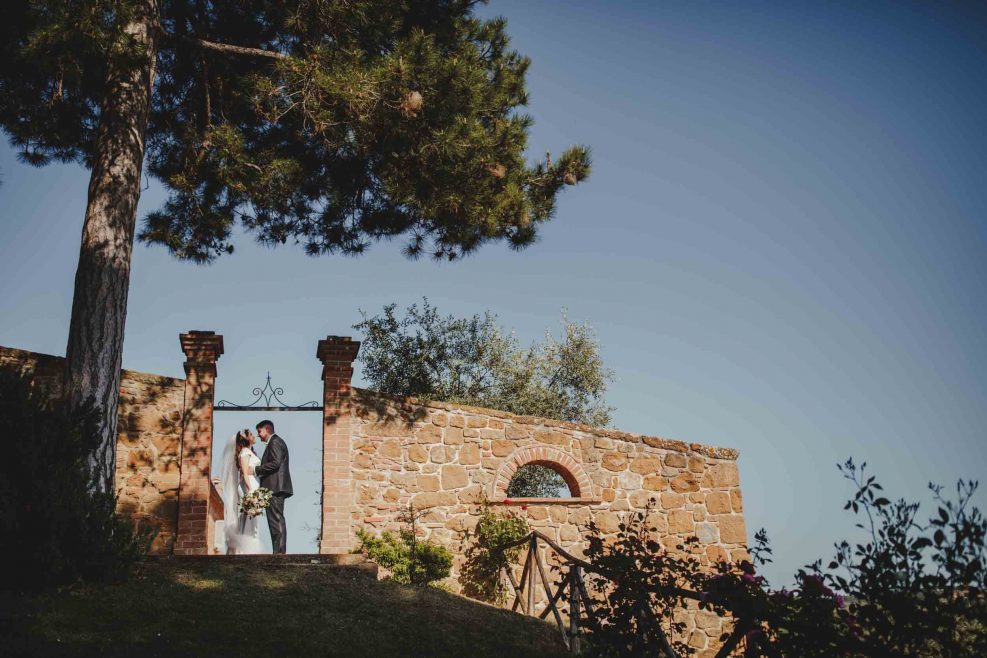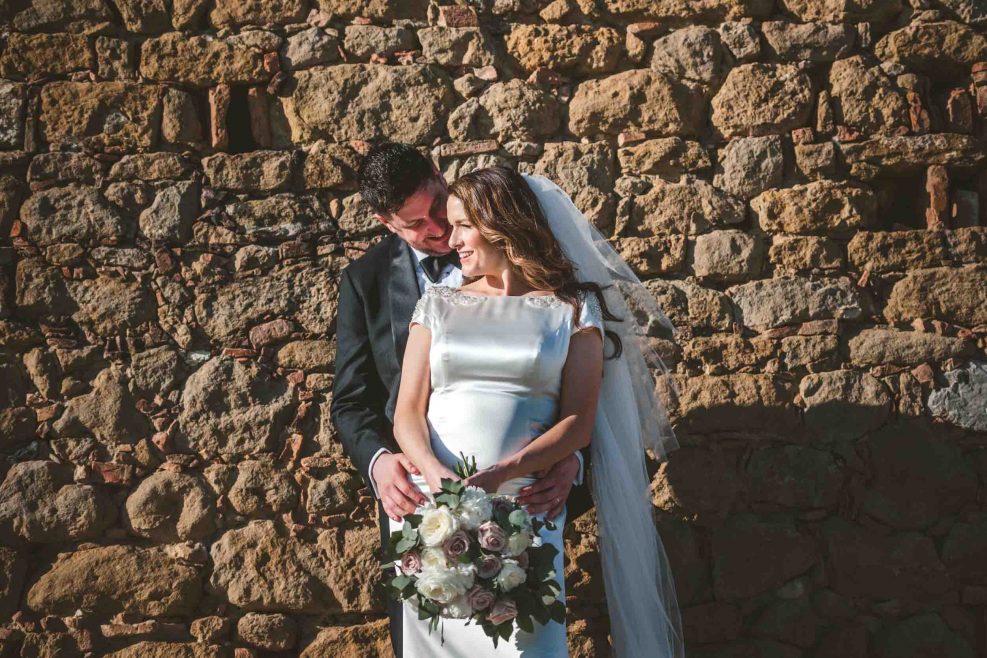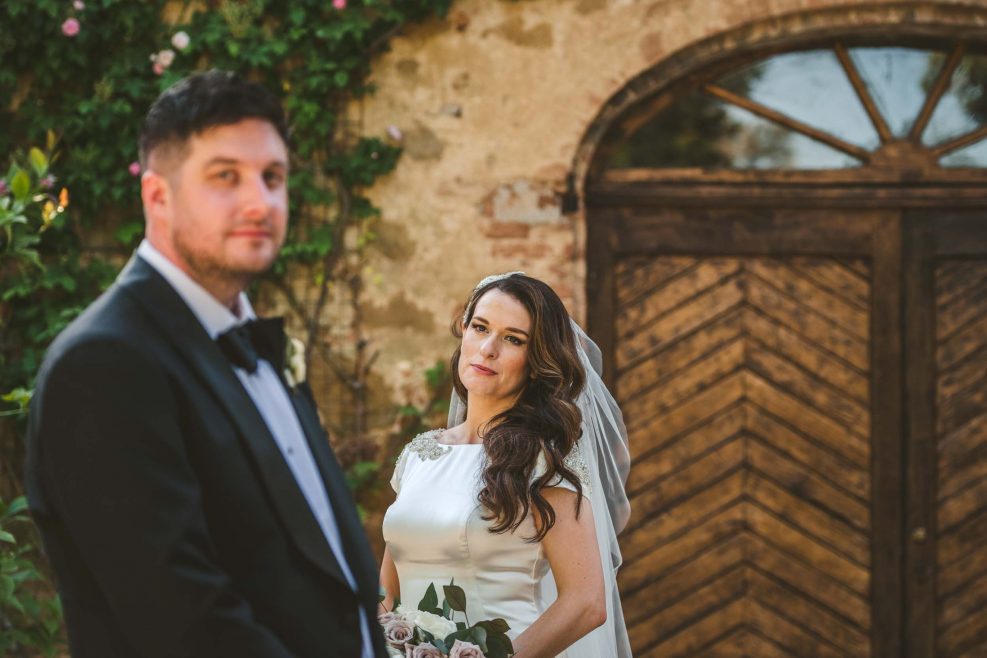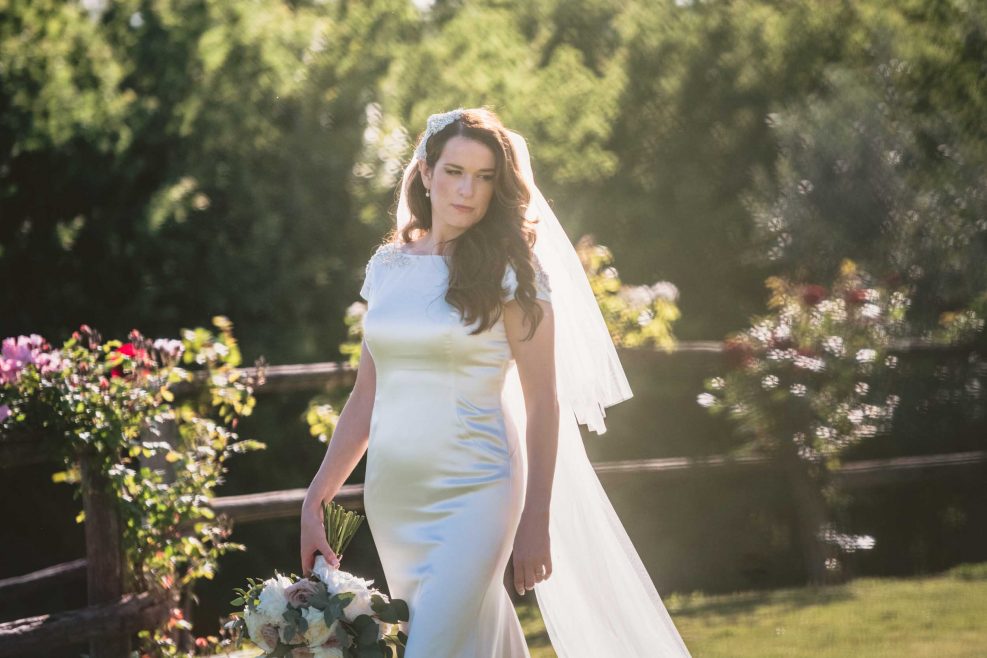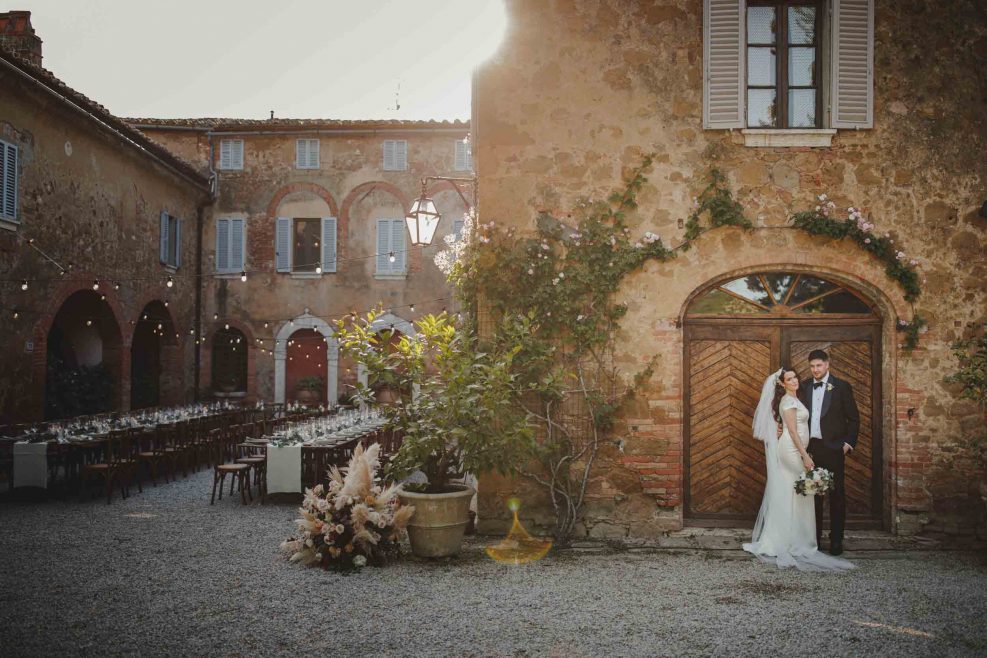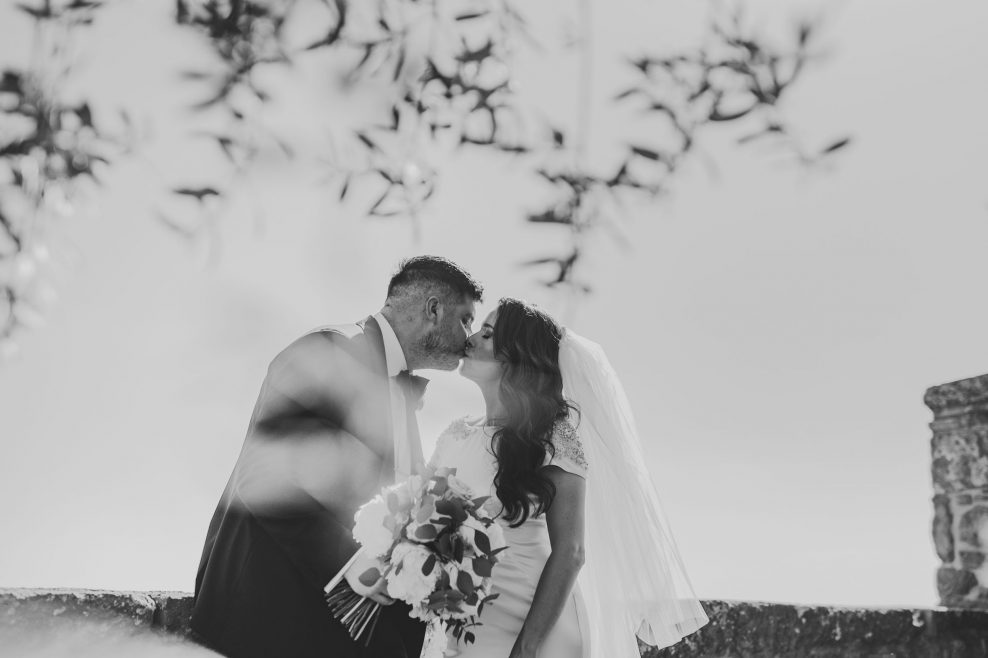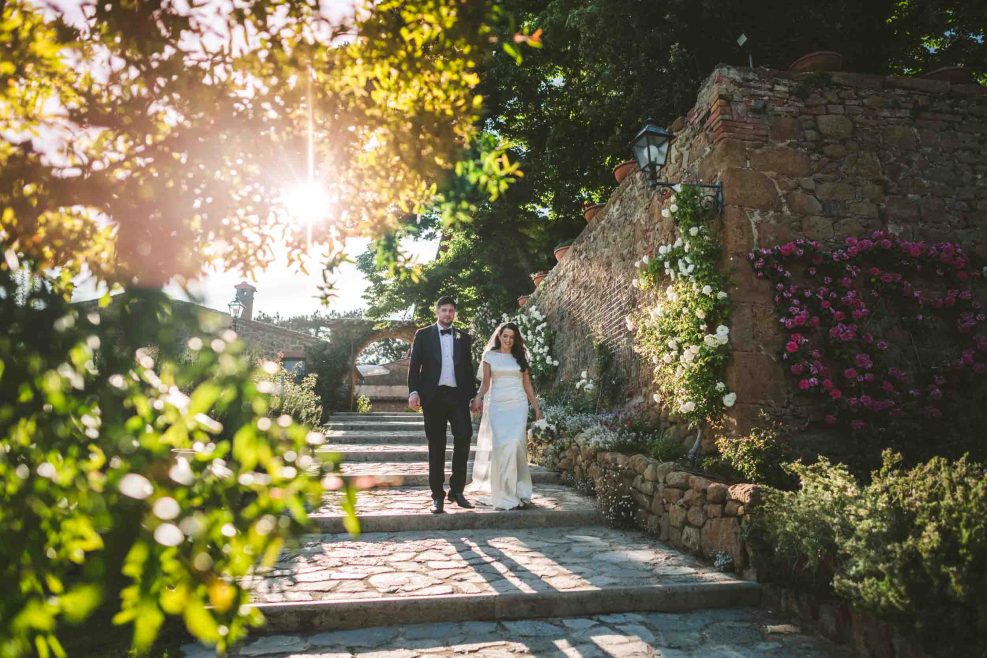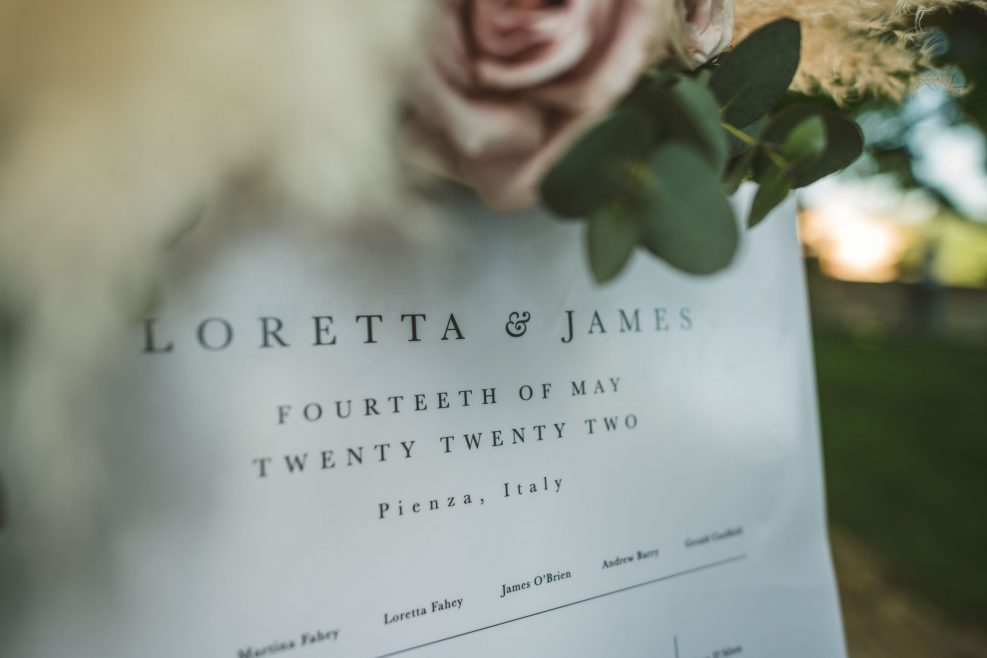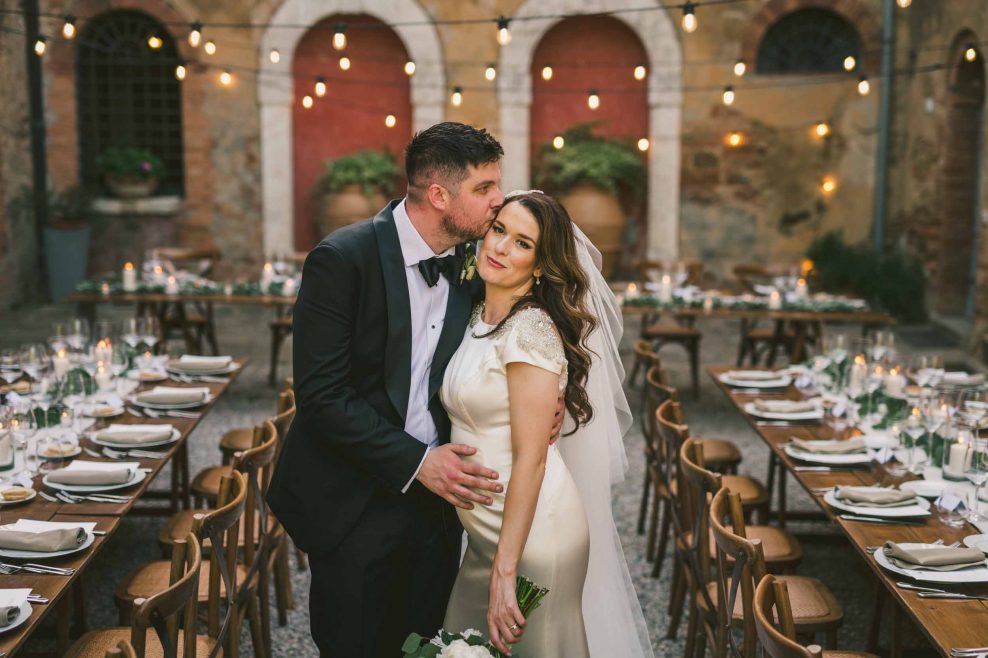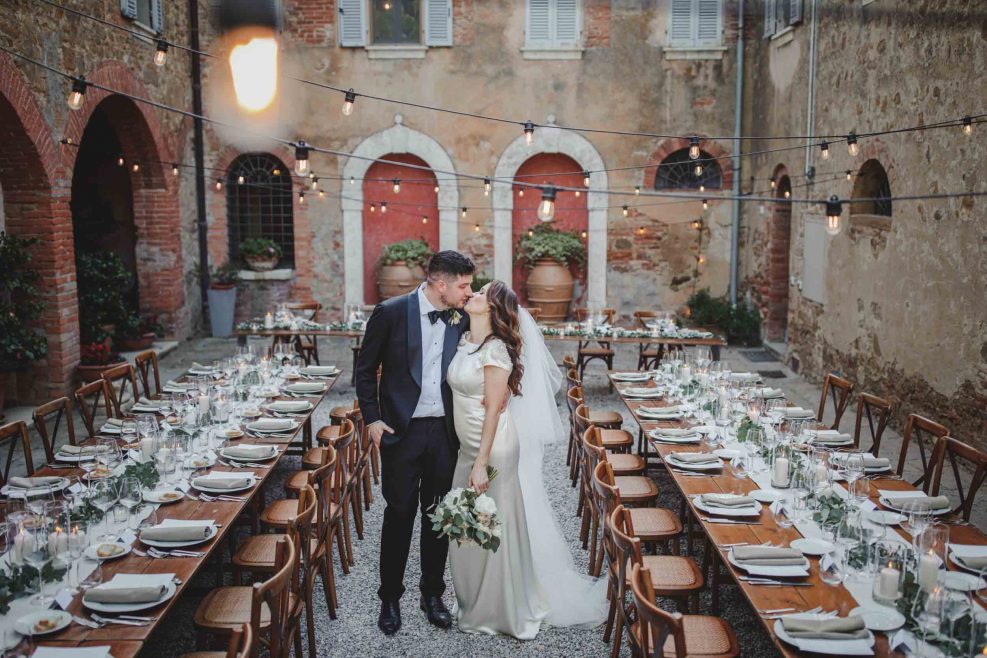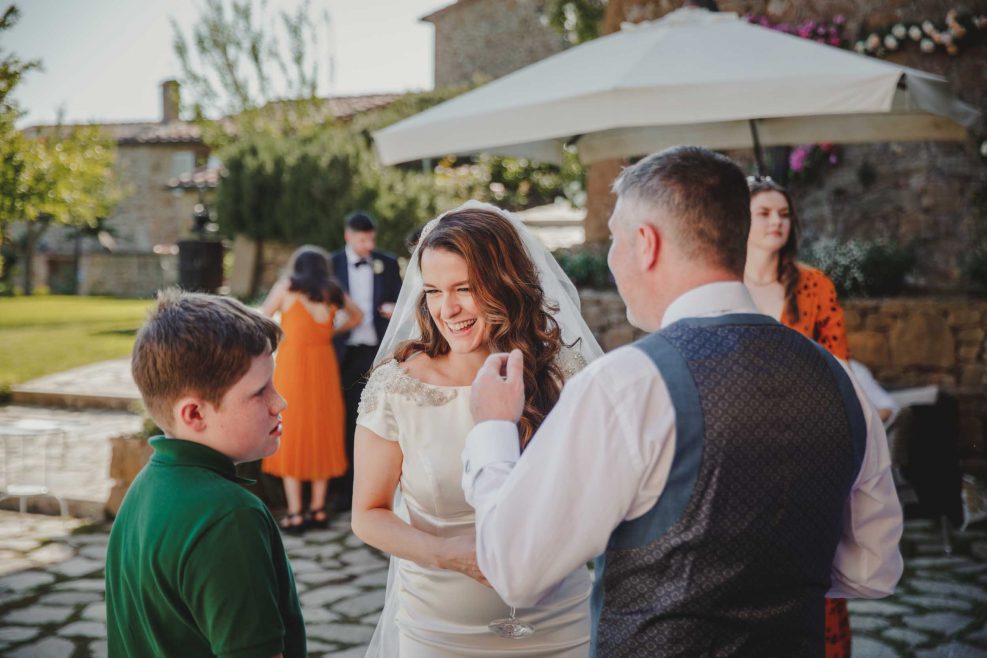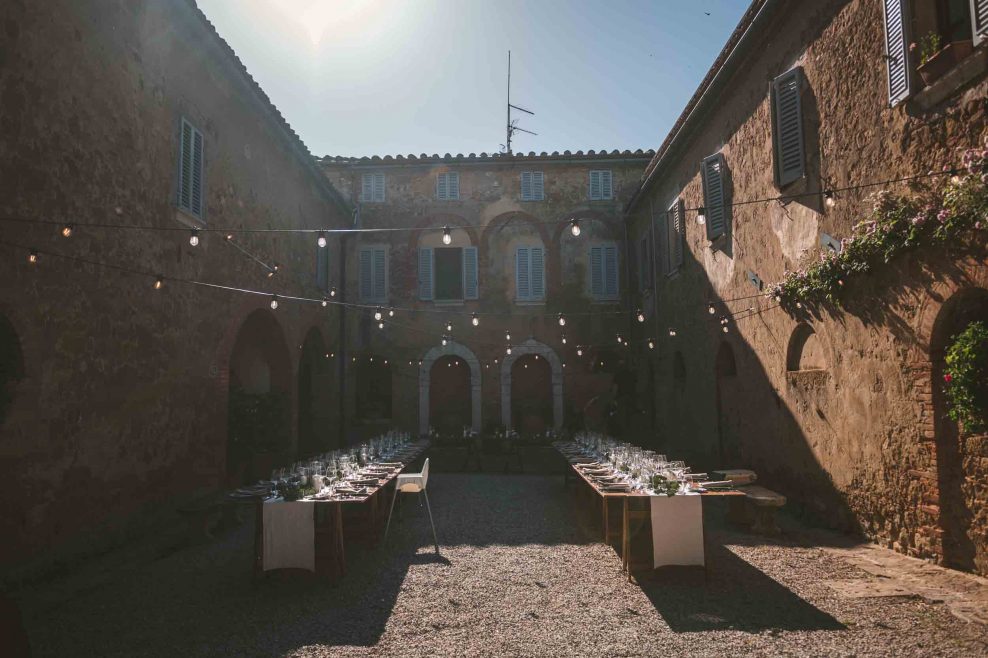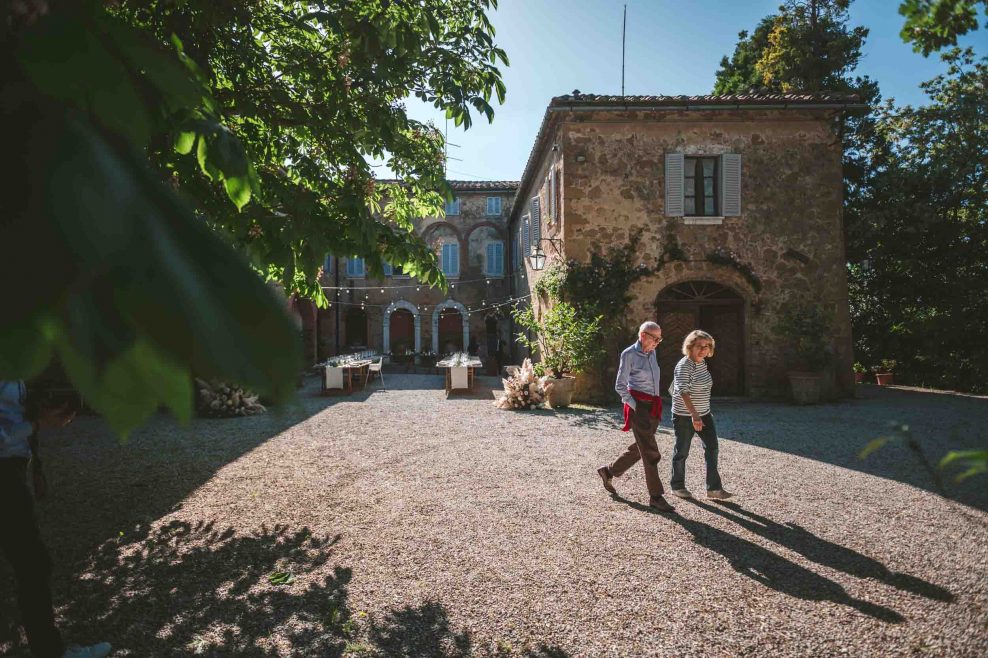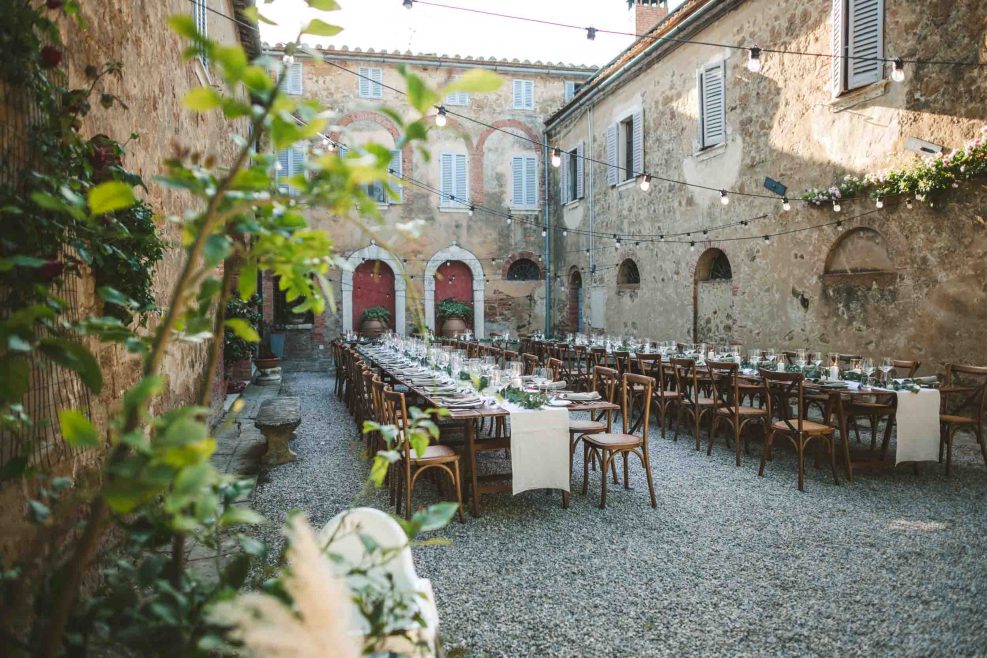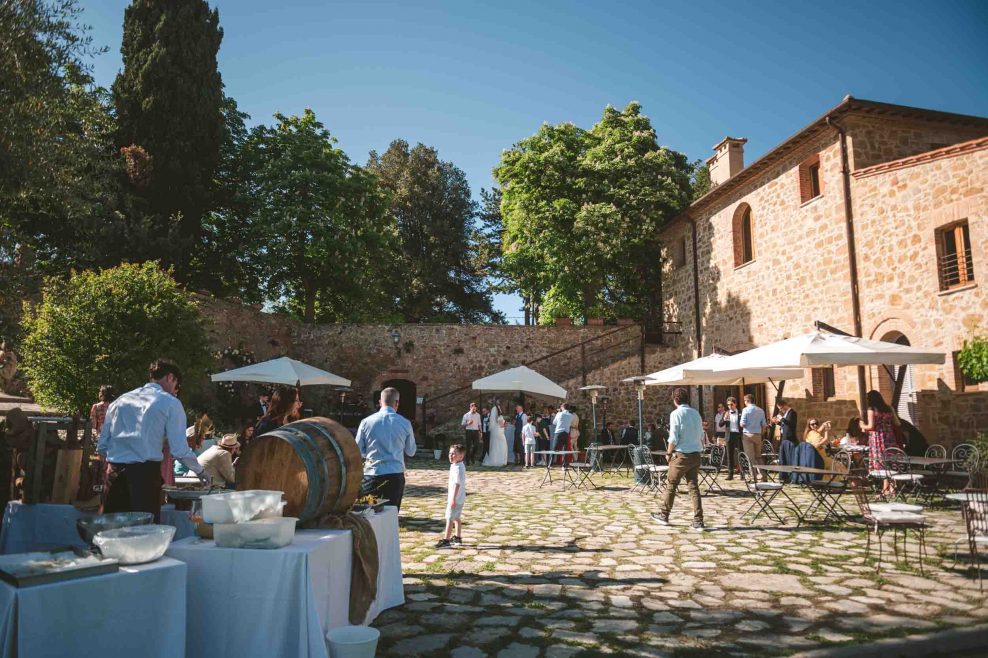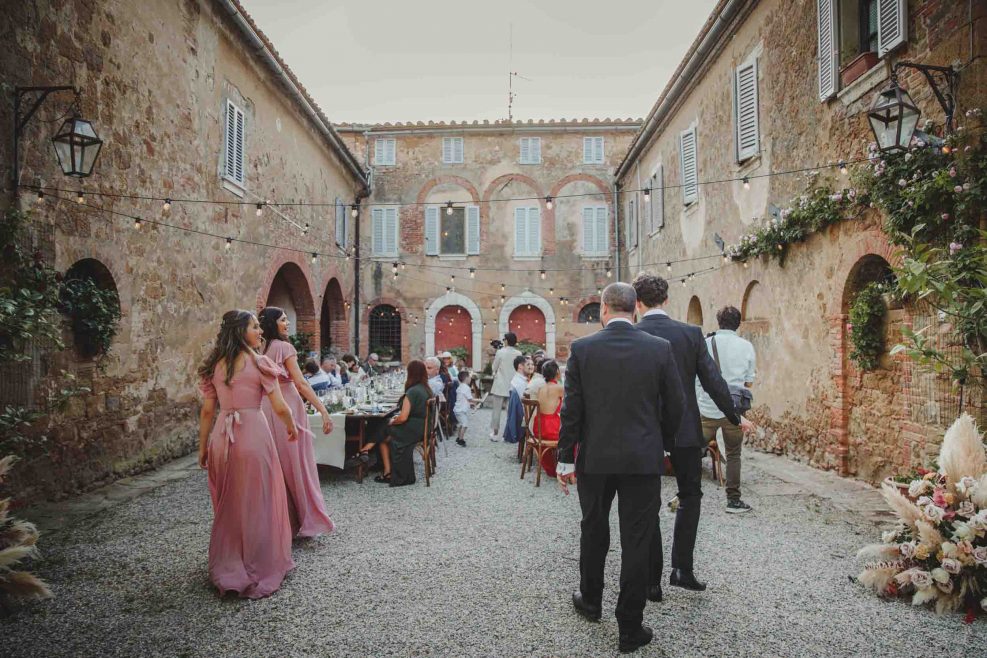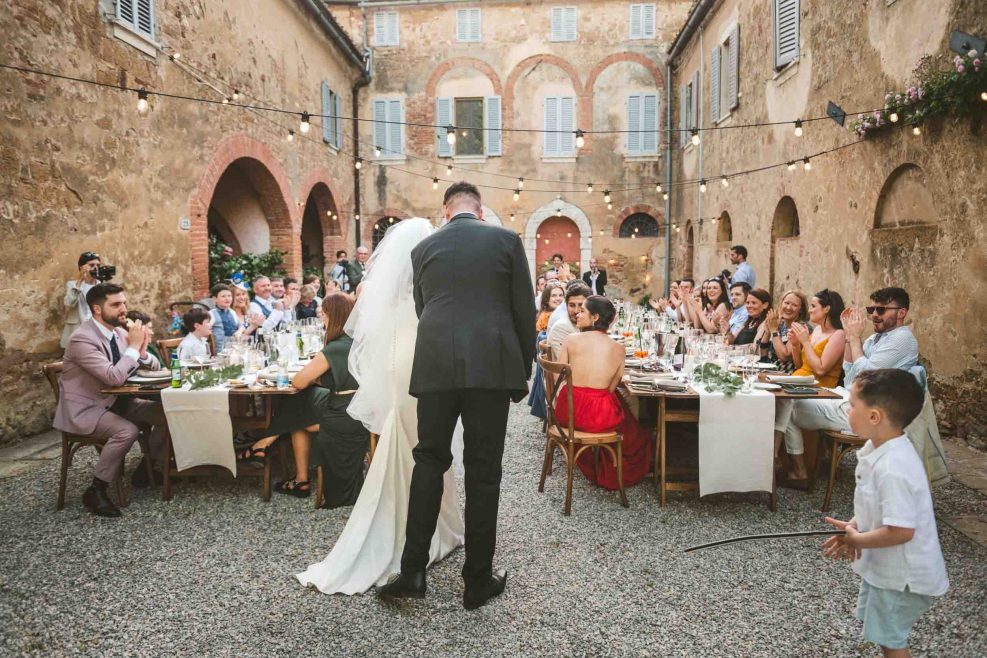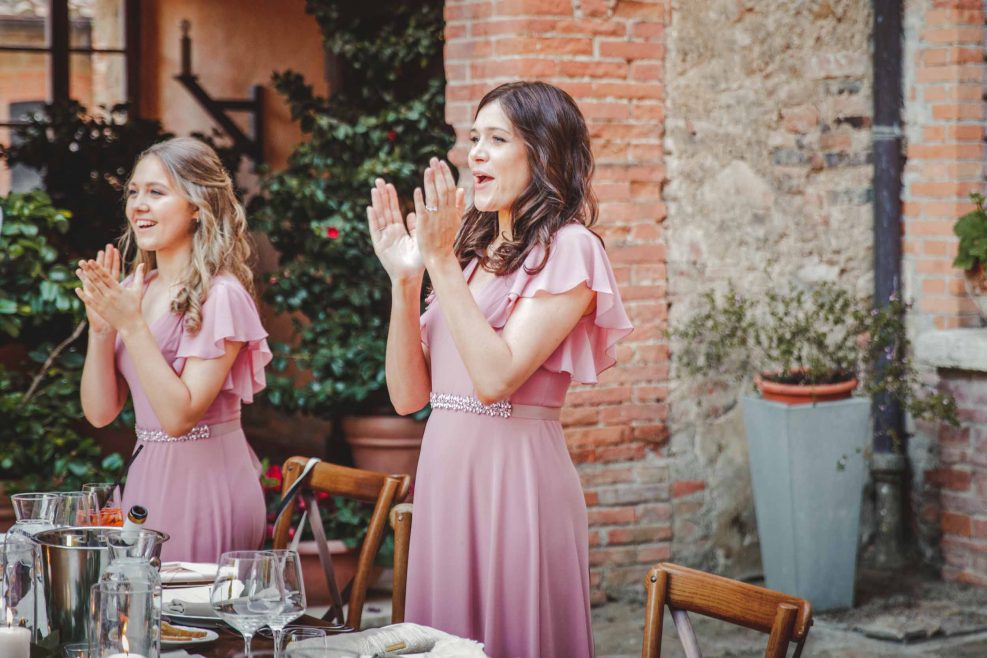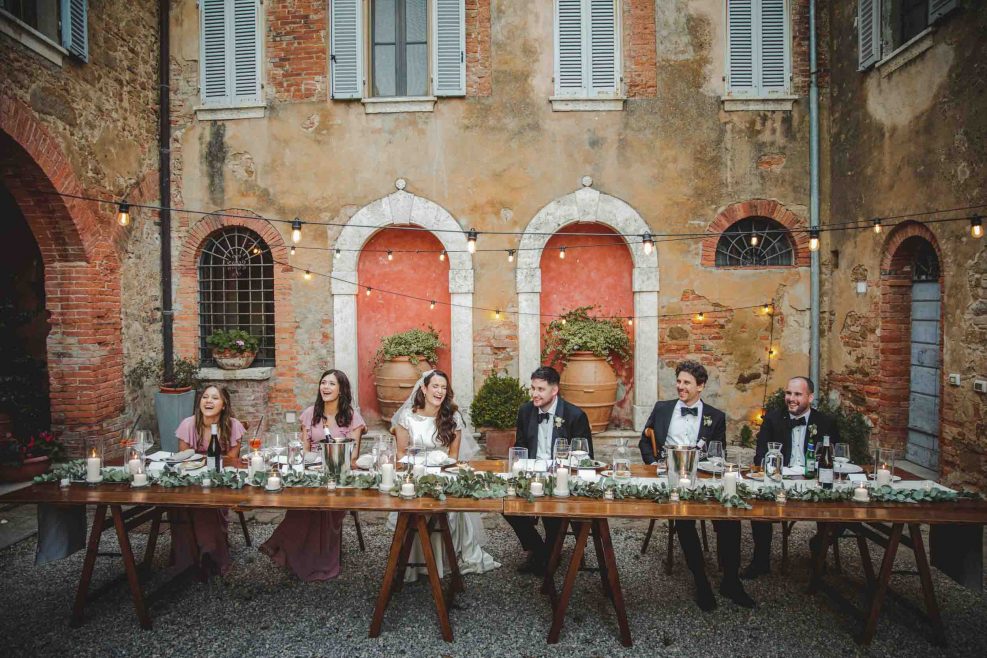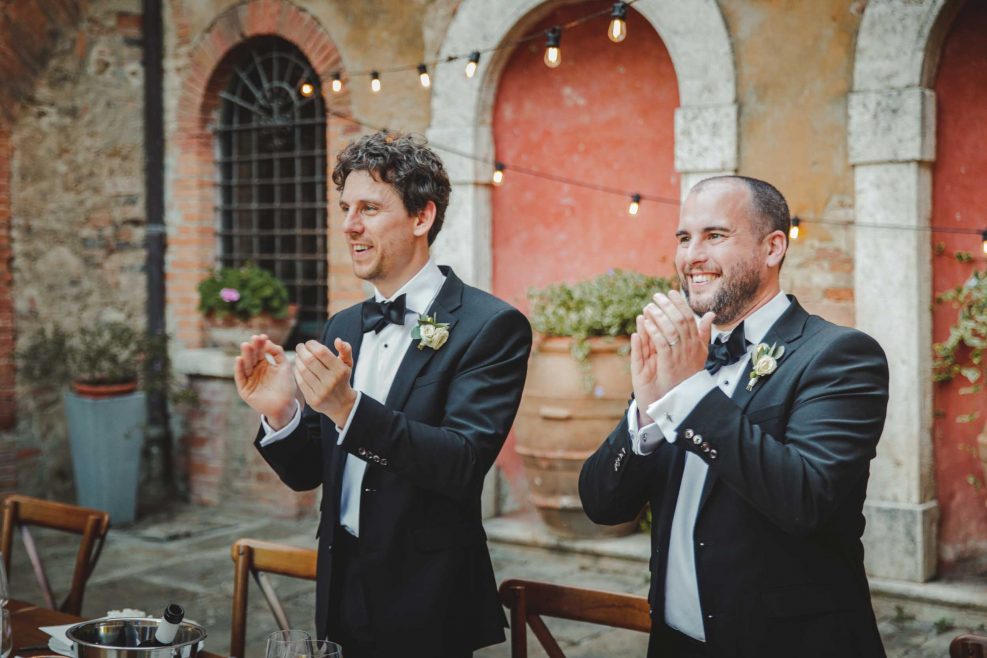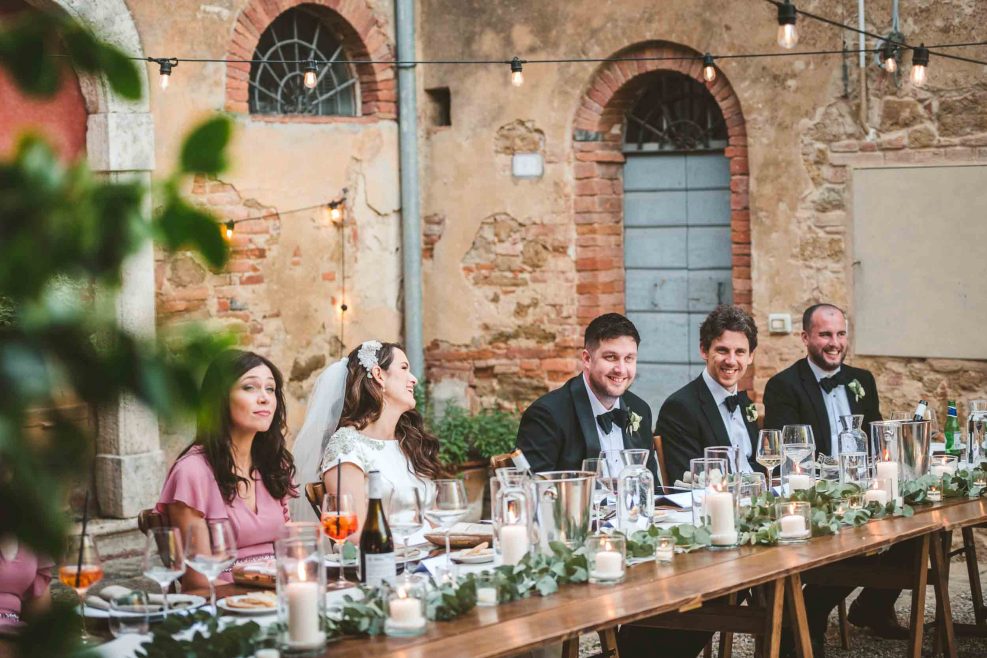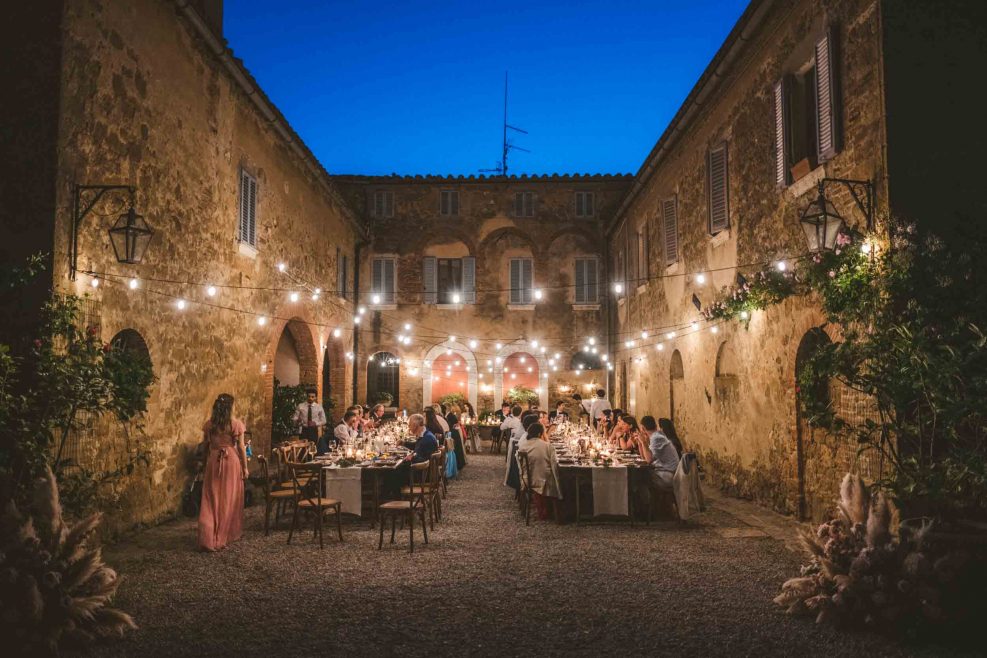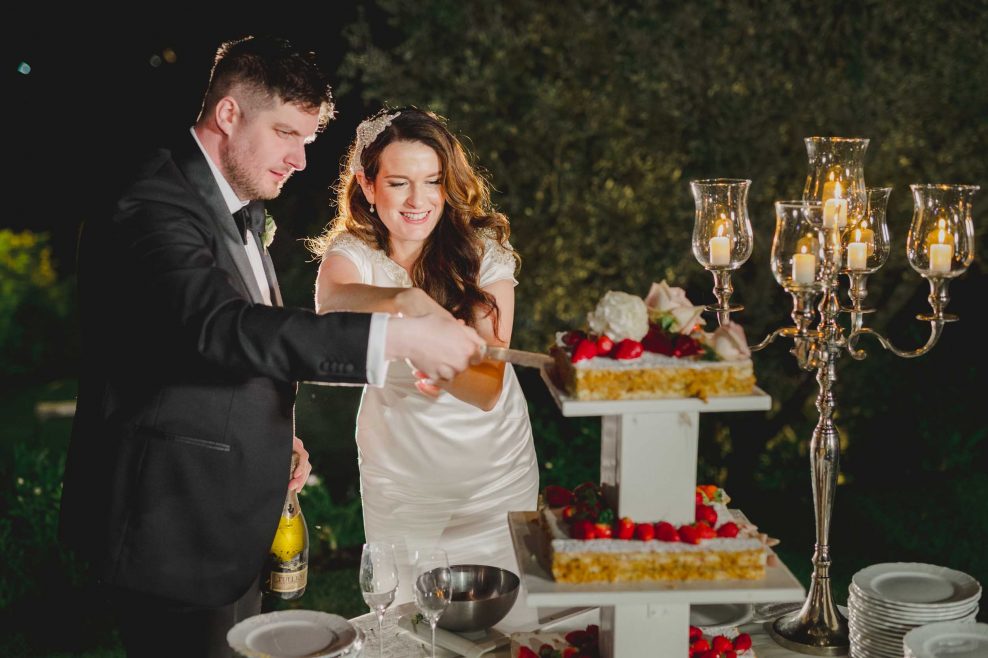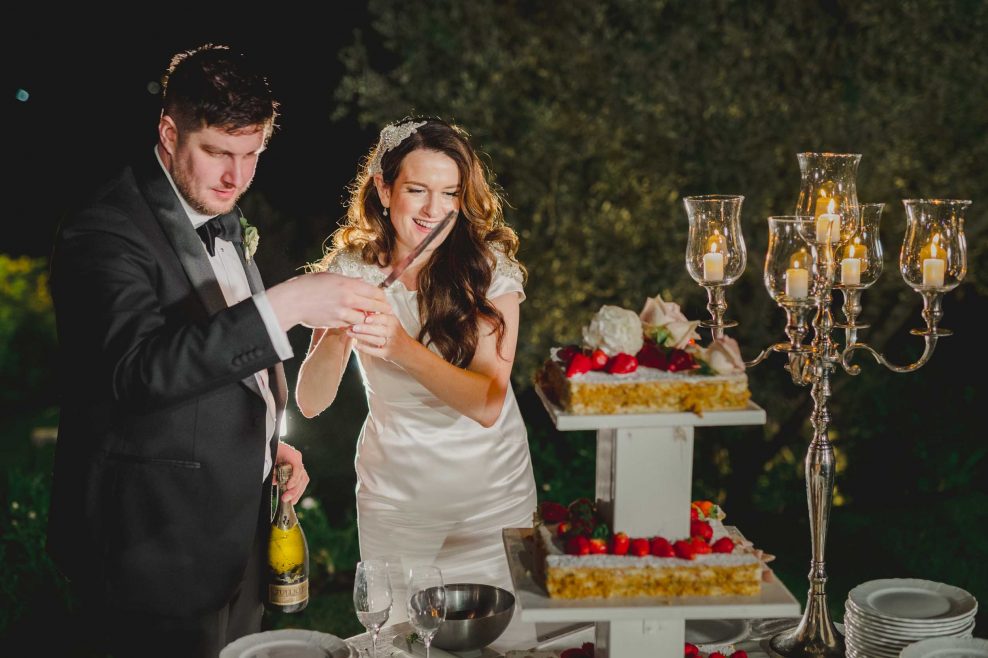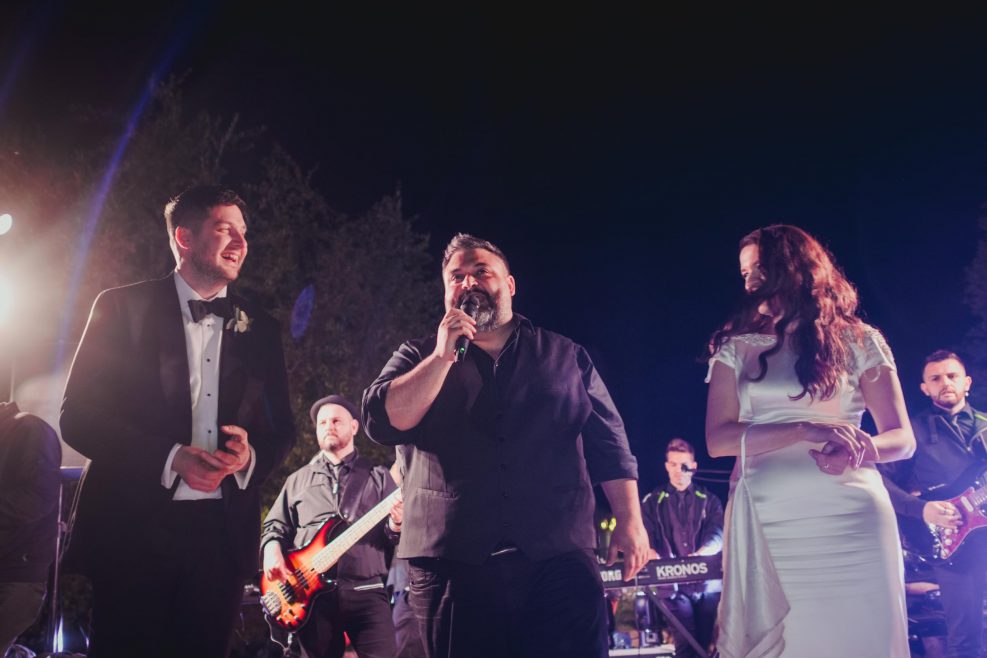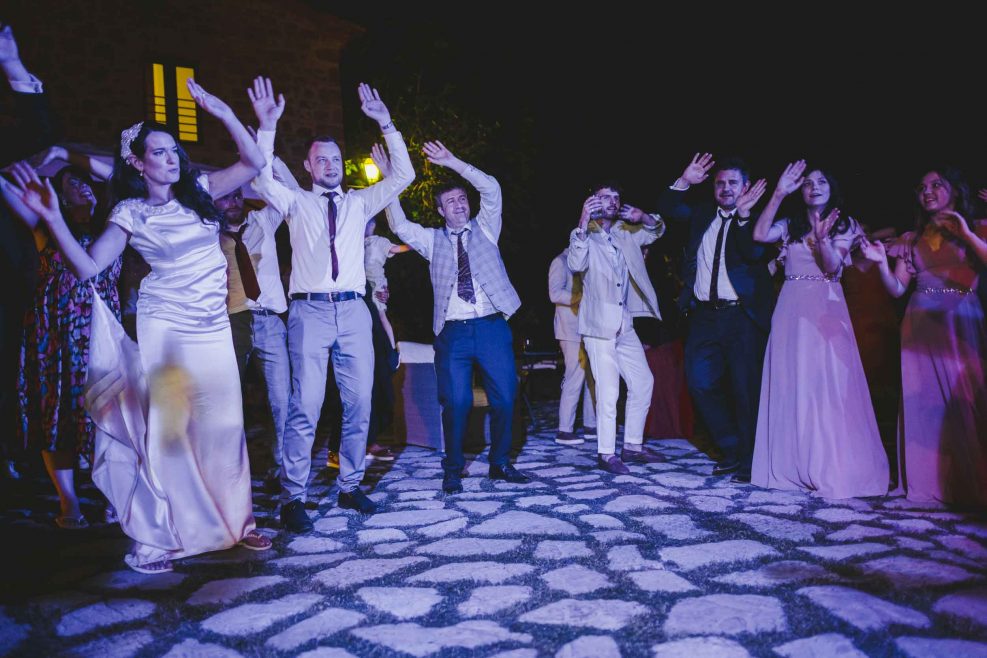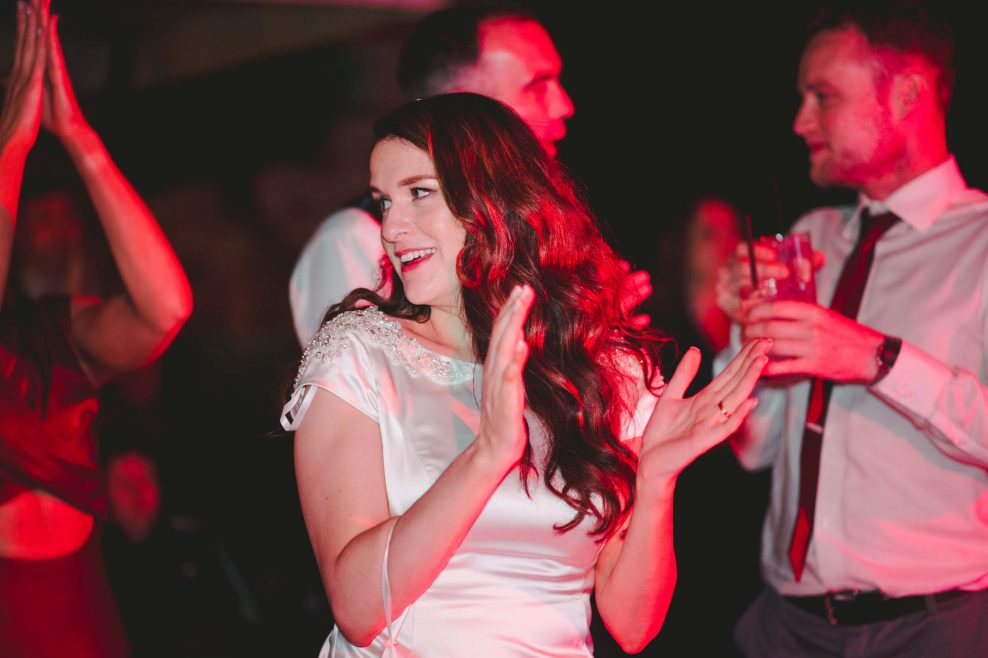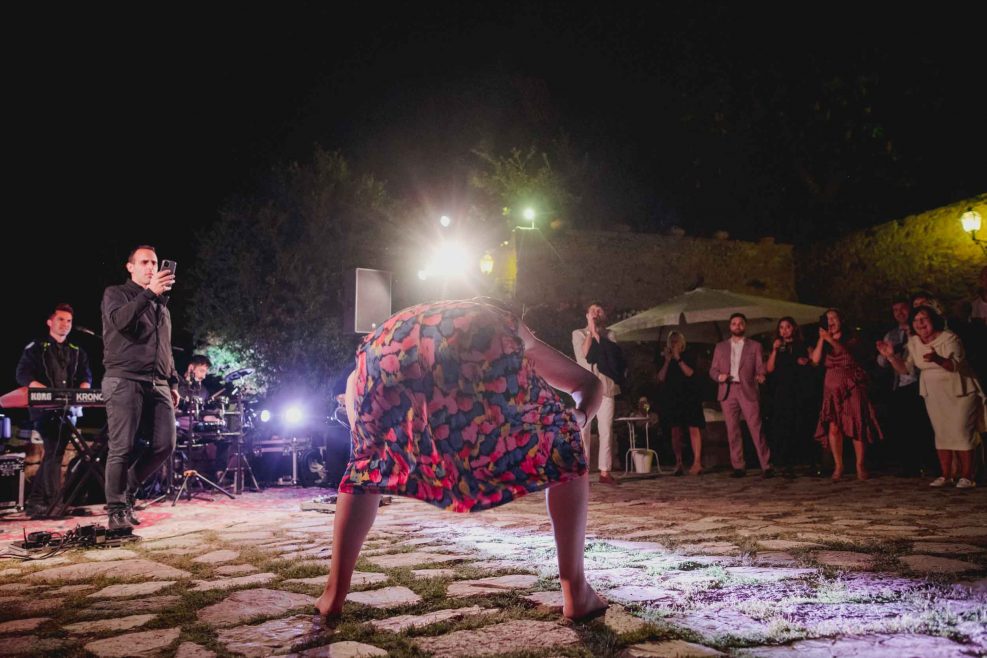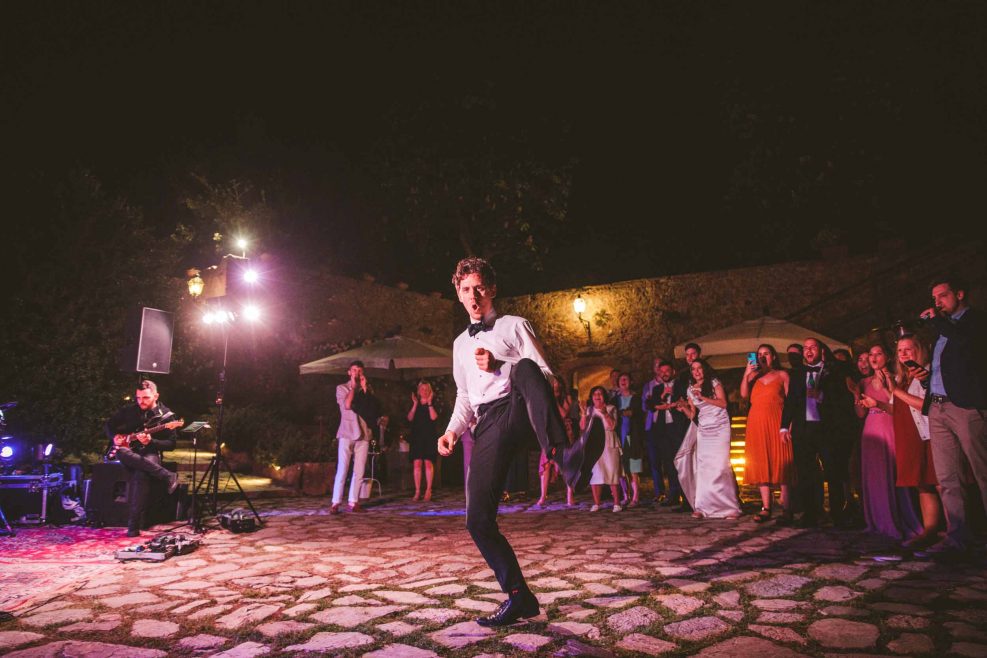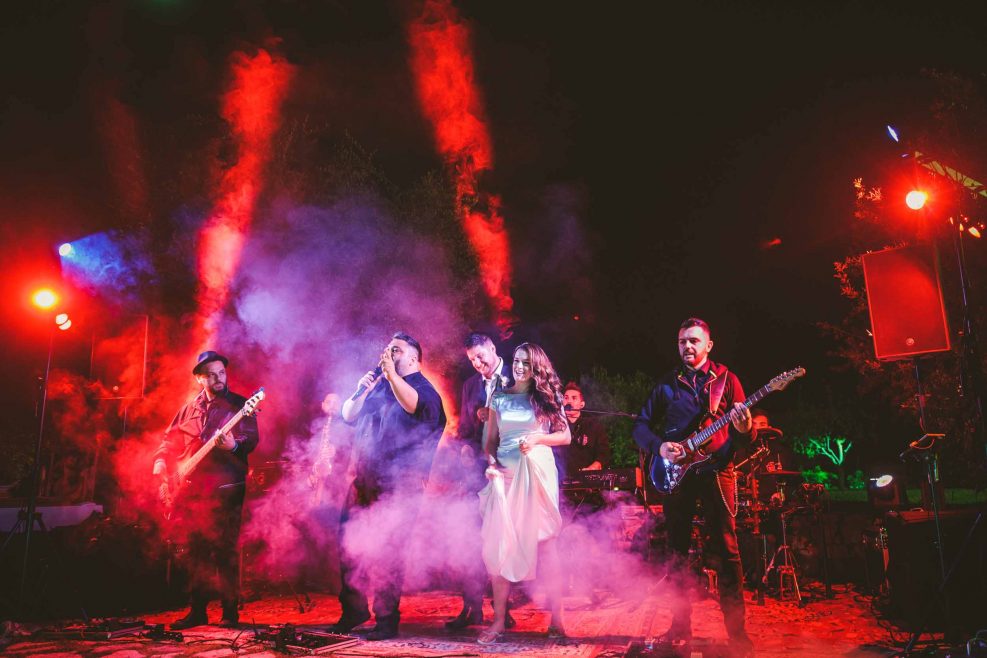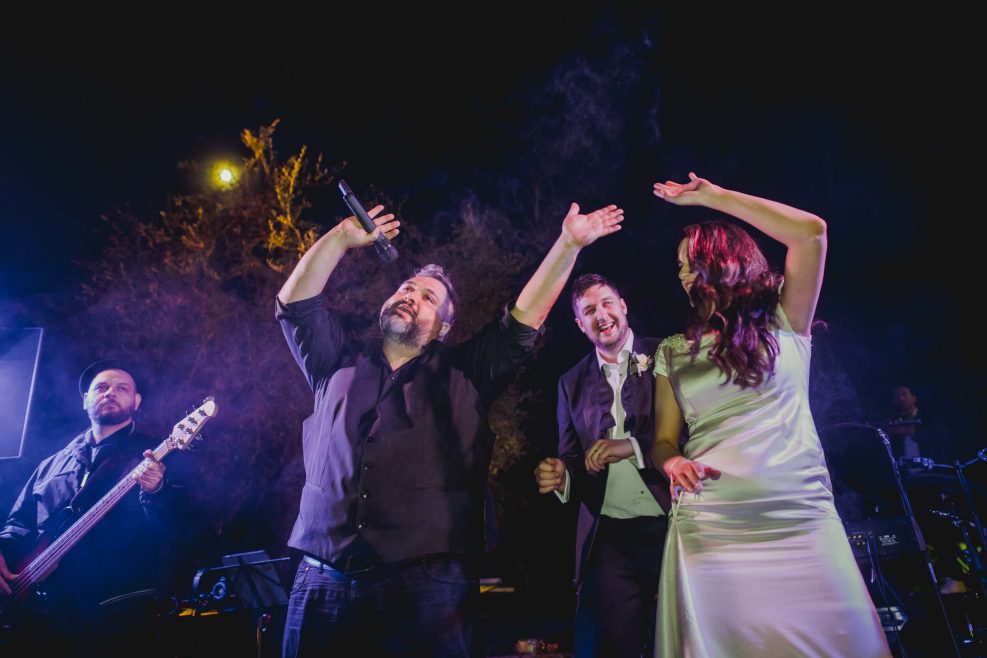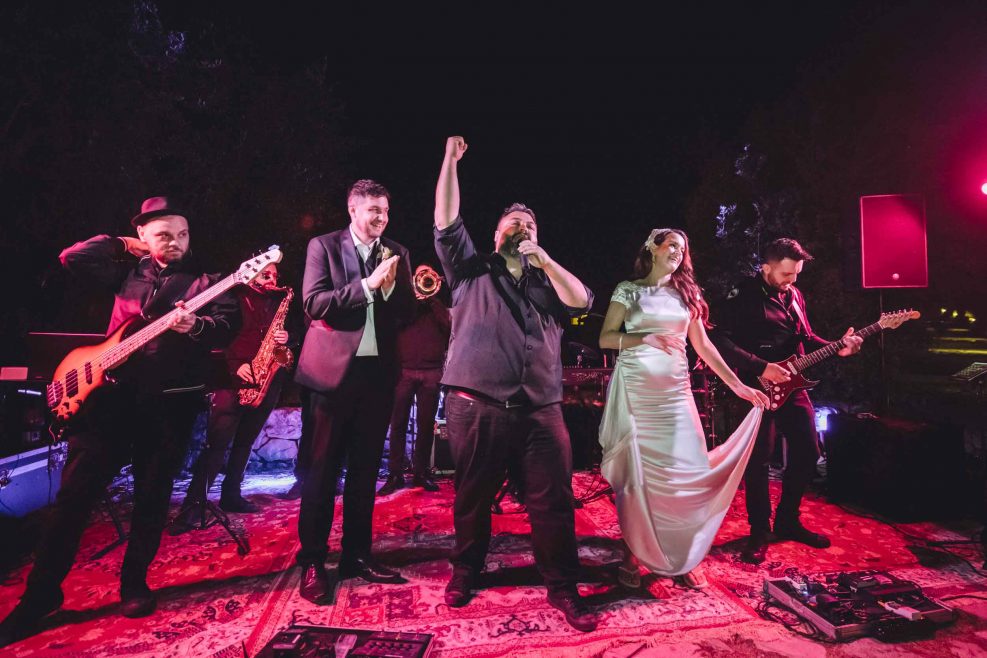 LORETTA & JAMES
WEDDING IN VAL D'ORCIA TUSCANY
Romantic weddding in Borgo Sant'Ambrogio Pienza, Val d'Orcia
Borgo Sant'Ambrogio is a beautiful historic estate surrounded by miles of unspoilt natural landscapes. The property lies in the heart of Tuscany, halfway between two valleys rich in culture, natural beauty and excellent food and wine: the Val d'Orcia and the Val di Chiana. The landholding is made up of two complementary parts. The estate proper, with its orchards and cultivated land, includes a fully operational organic farm, with organic olive oil as its most regarded product. A large resort, made up of six luxury apartments and several hospitality facilities, is the ideal backdrop for weddings, receptions and business-related meetings. The Borgo is nestled in a Nature Reserve, offering stunning views of the lake and the surrounding hills, patterned with groves and orchards. This guarantees our guests an experience of total privacy and quiet. The resort is built around a charming pebble-paved square. It includes six spacious apartments, a reception with a wine cellar and a local product shop, a light-filled hall for meetings and events, a restaurant with vaulted ceilings, a swimming pool and a lovely chapel.
In full Tuscan style, James and Loretta's wedding takes place all on location, with a beautiful outdoor civil ceremony in the large garden and a couple portrait photo session in the green spaces of the estate, among the lights and shadows of the small village. The reception and dinner then take place in the courtyard of the main building, all in a Tuscan country chic atmosphere. After cutting the cake in the garden, the evening continues with a truly explosive wedding party, with the Gloves Band, one of the best and most engaging bands I've ever photographed!
MATRIMONIO IN VAL D'ORCIA TOSCANA
Matrimonio romantico presso Borgo Sant'Ambrogio, Pienza
Elegante dimora storica circondata da ettari di natura incontaminata, Borgo Sant'Ambrogio è una struttura ricettiva d'eccellenza che sorge in una posizione privilegiata per bellezza, storia e cultura. Nel cuore della Toscana, adagiata tra la Val di Chiana e la Val d'Orcia, la proprietà si compone di una tenuta, di cui è parte integrante un'azienda agricola biologica, e di un ampio resort per l'ospitalità e l'organizzazione di eventi e cerimonie. La collocazione sopraelevata del complesso garantisce un'incantevole vista sul lago e sugli spazi verdi della Riserva naturale, che abbraccia la proprietà garantendo riservatezza e tranquillità. Attorno a un'ampia piazza centrale, in lastricato di pietre e prato, si sviluppa il Resort con i suoi sei spaziosi appartamenti, la reception con cantina vini e angolo dei prodotti locali, una luminosa sala per meeting ed eventi, l'affascinante ristorante con soffitto a volte, la piscina ed una piccola Cappella.
Nel pieno stile toscano, il matrimonio di James e Loretta si svolge tutto in location, con una bellissima cerimonia civile all'aperto nell'ampio giardino e una sessione fotografica di ritratto di coppia negli spazi verdi della tenuta, tra le luci e le ombre del piccolo borgo. Il ricevimento e la cena si svolgono poi nella corte della struttura principale, il tutto in un atmosfera toscana country chic. Dopo il taglio della torta nel giardino, la serata prosegue con un wedding party davvero esplosivo, con i Gloves Band, una delle band più brave e coinvolgenti che abbia mai fotografato!
Client
Tags
Borgo Sant'Ambrogio, Bride to be, Couple Portrait, Destination Wedding in Tuscany, Fotografo Matrimonio Siena, Italian Wedding Photographer in Tuscany, Luxury Wedding in Tuscany, Matrimonio in Val d'Orcia, Portrait Photographer, Pregnancy Photography, Siena, Tuscany, Wedding in Siena, Wedding Photographer, WPJA, WPJA PHOTOGRAPHER
Share