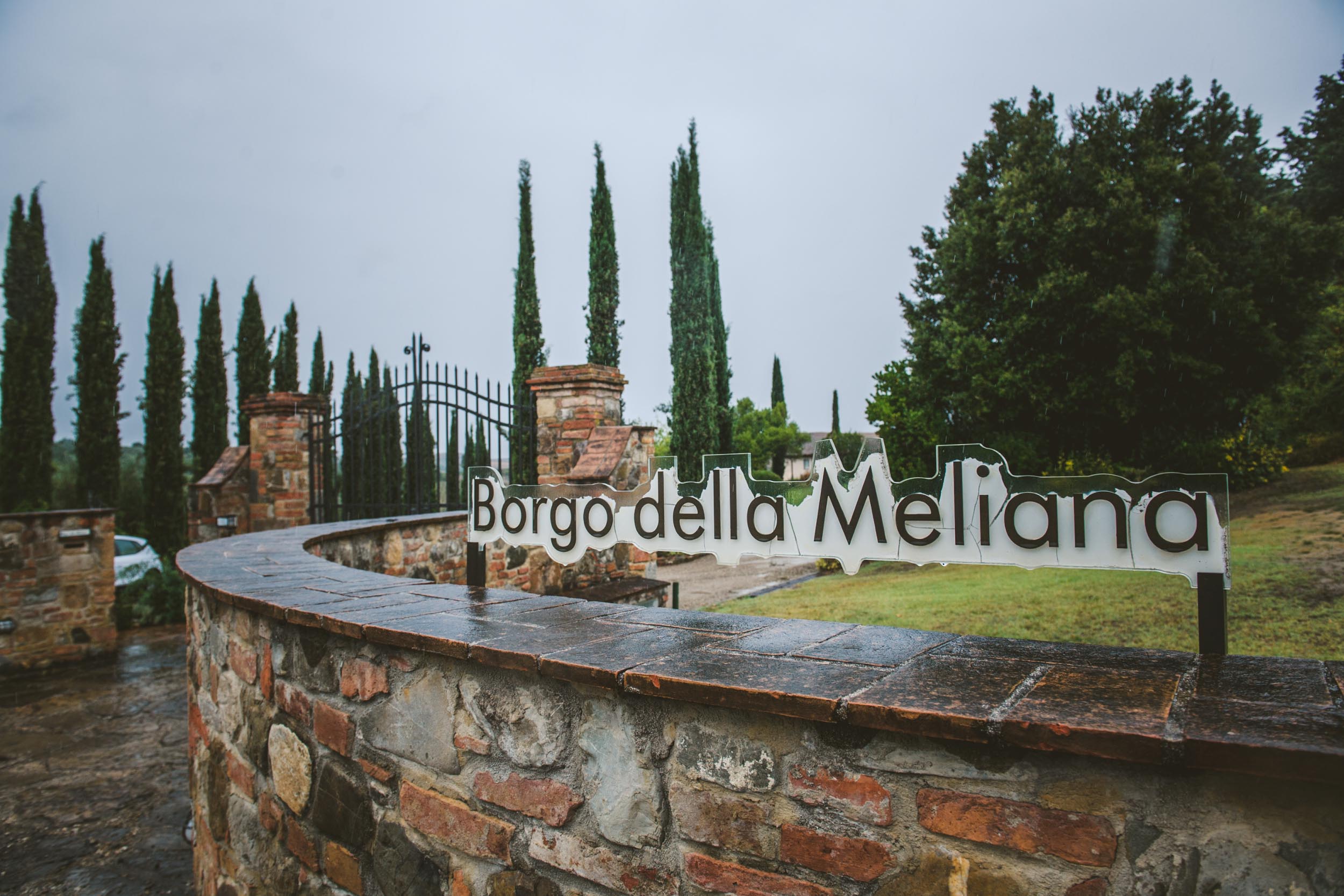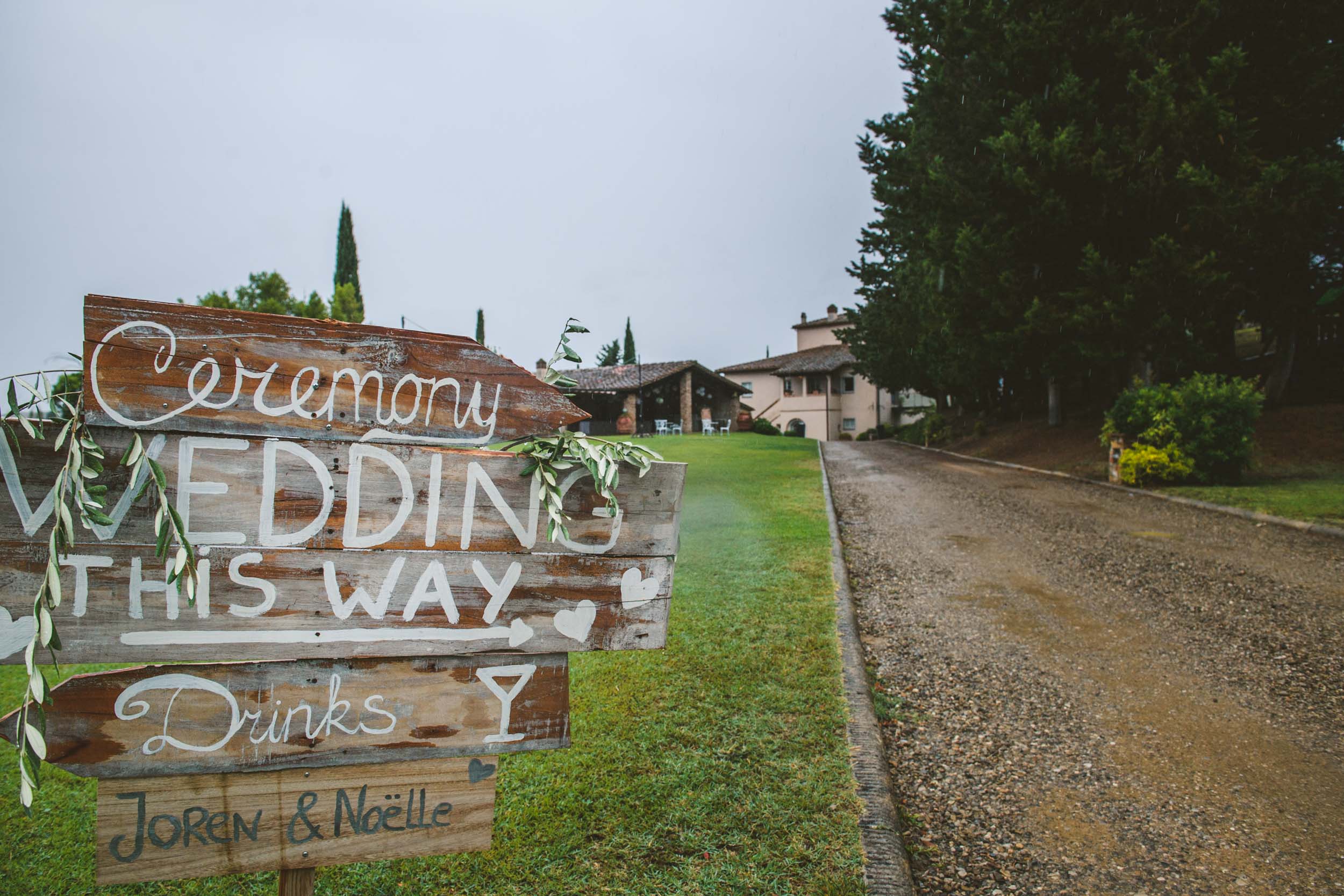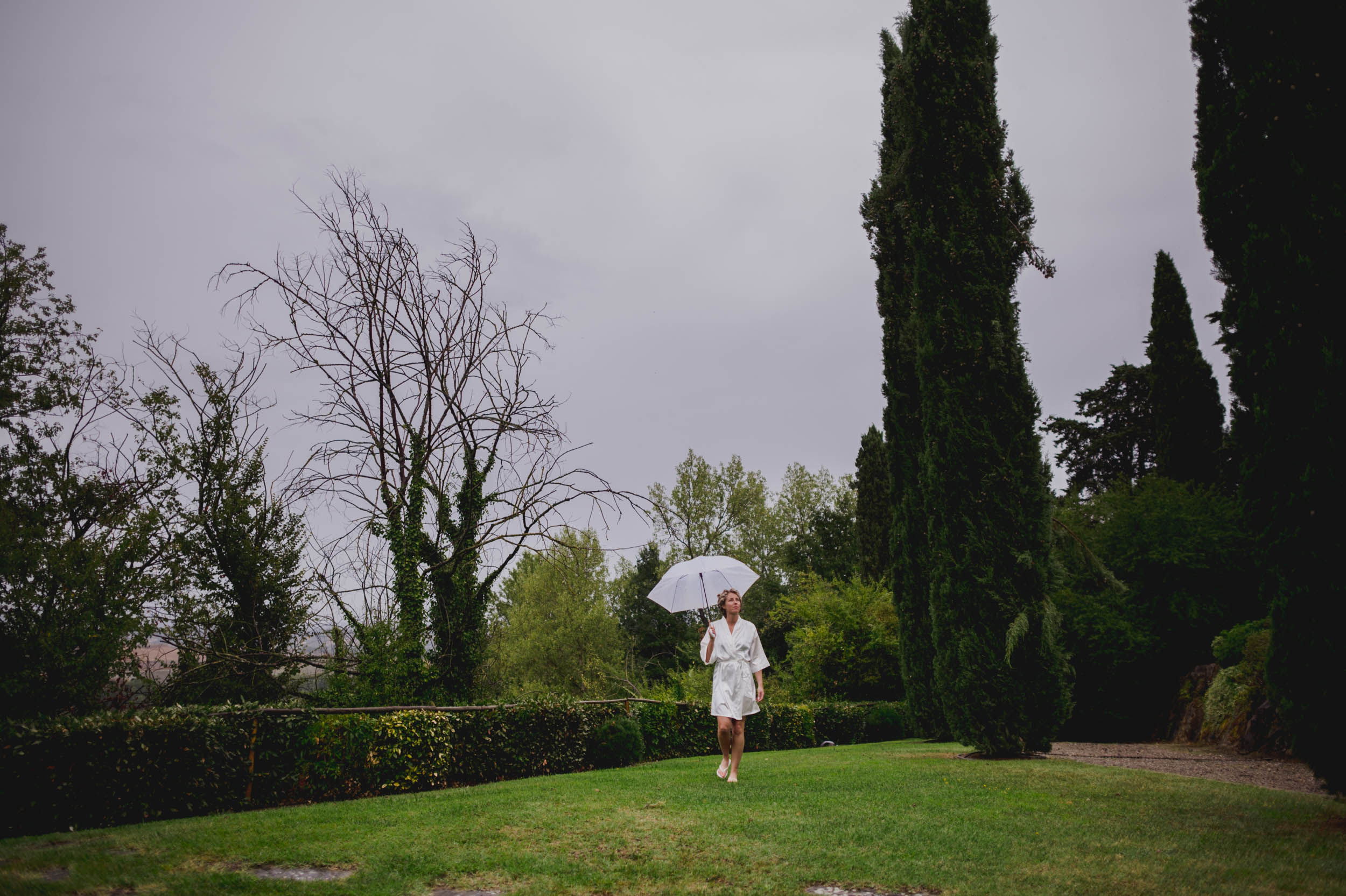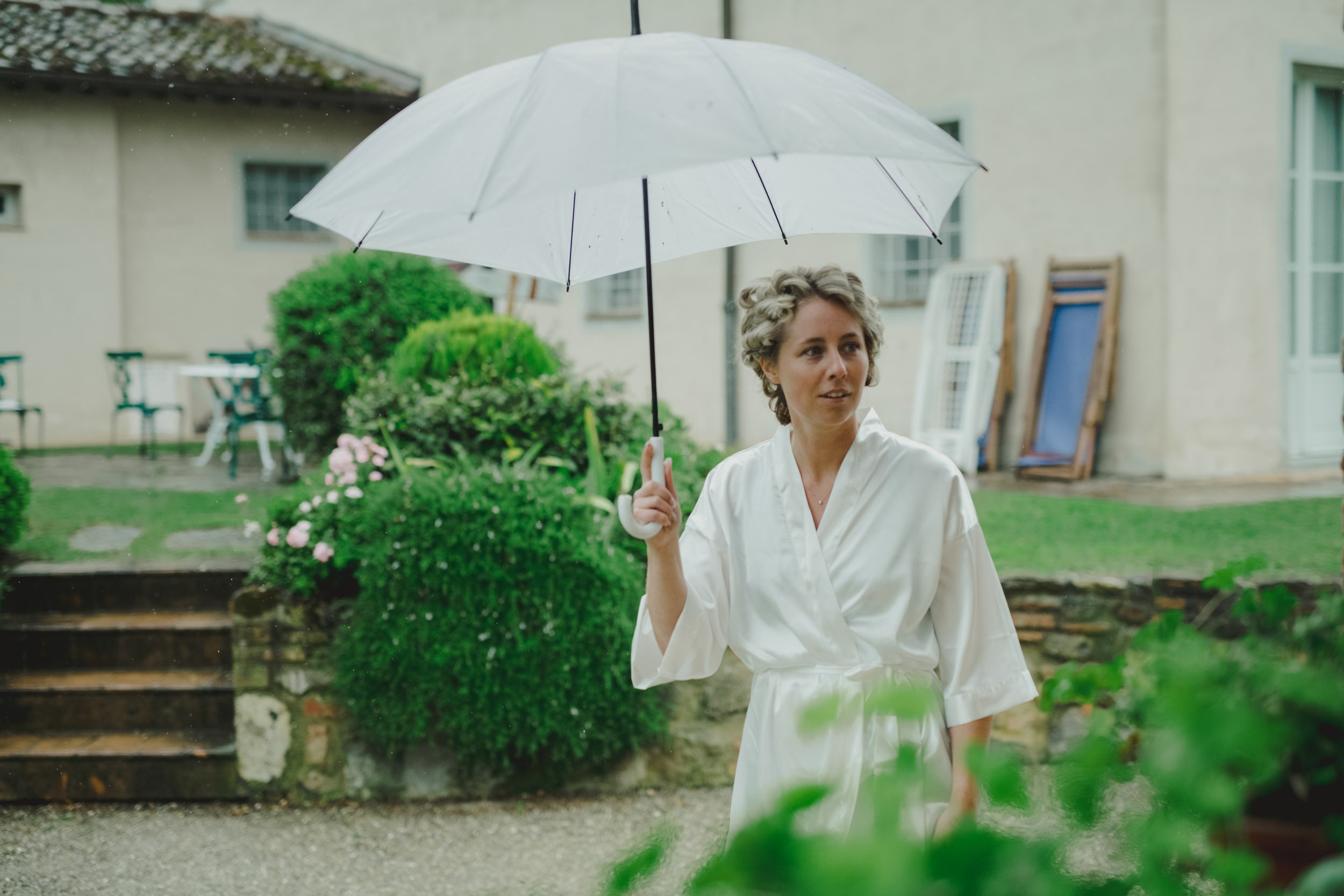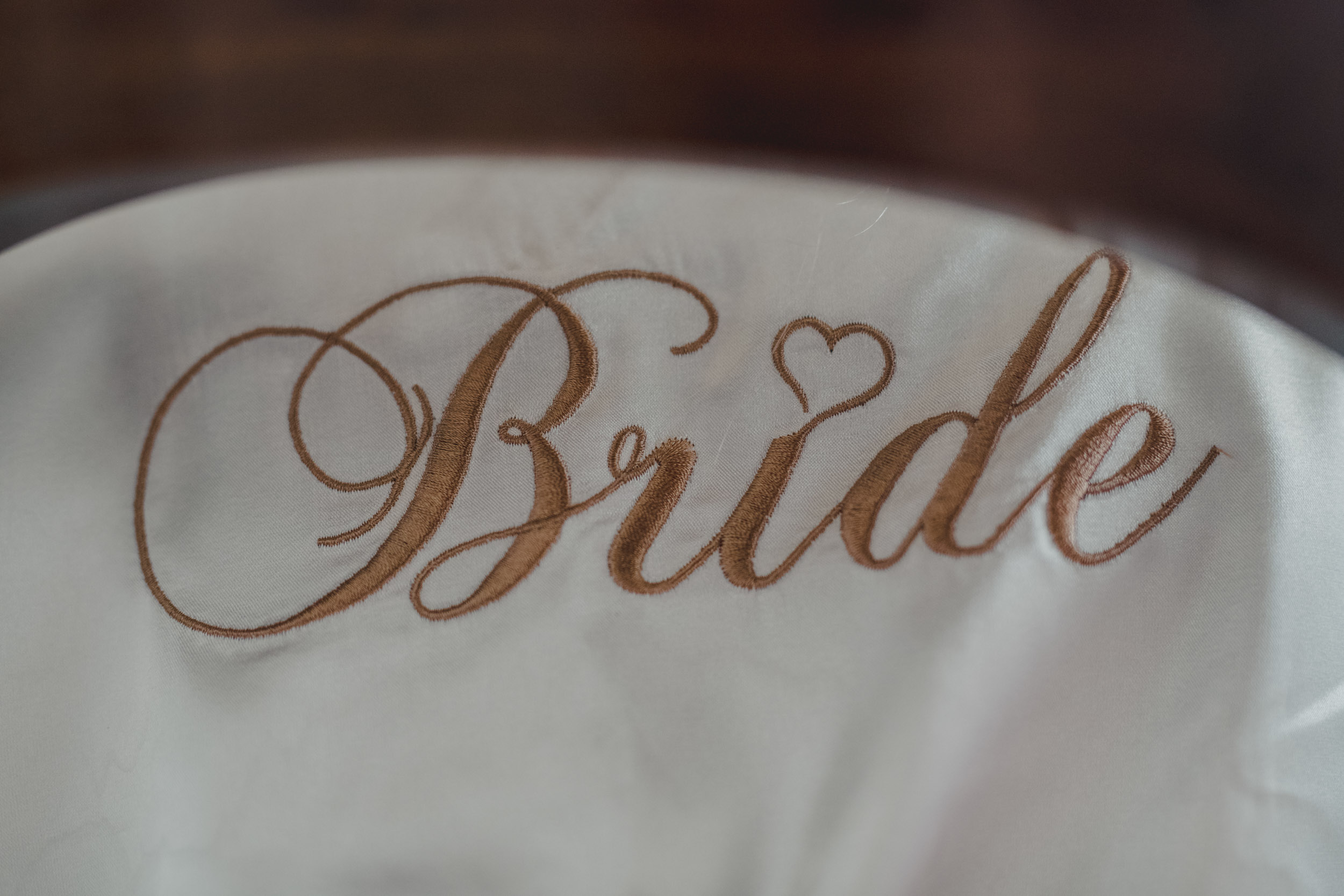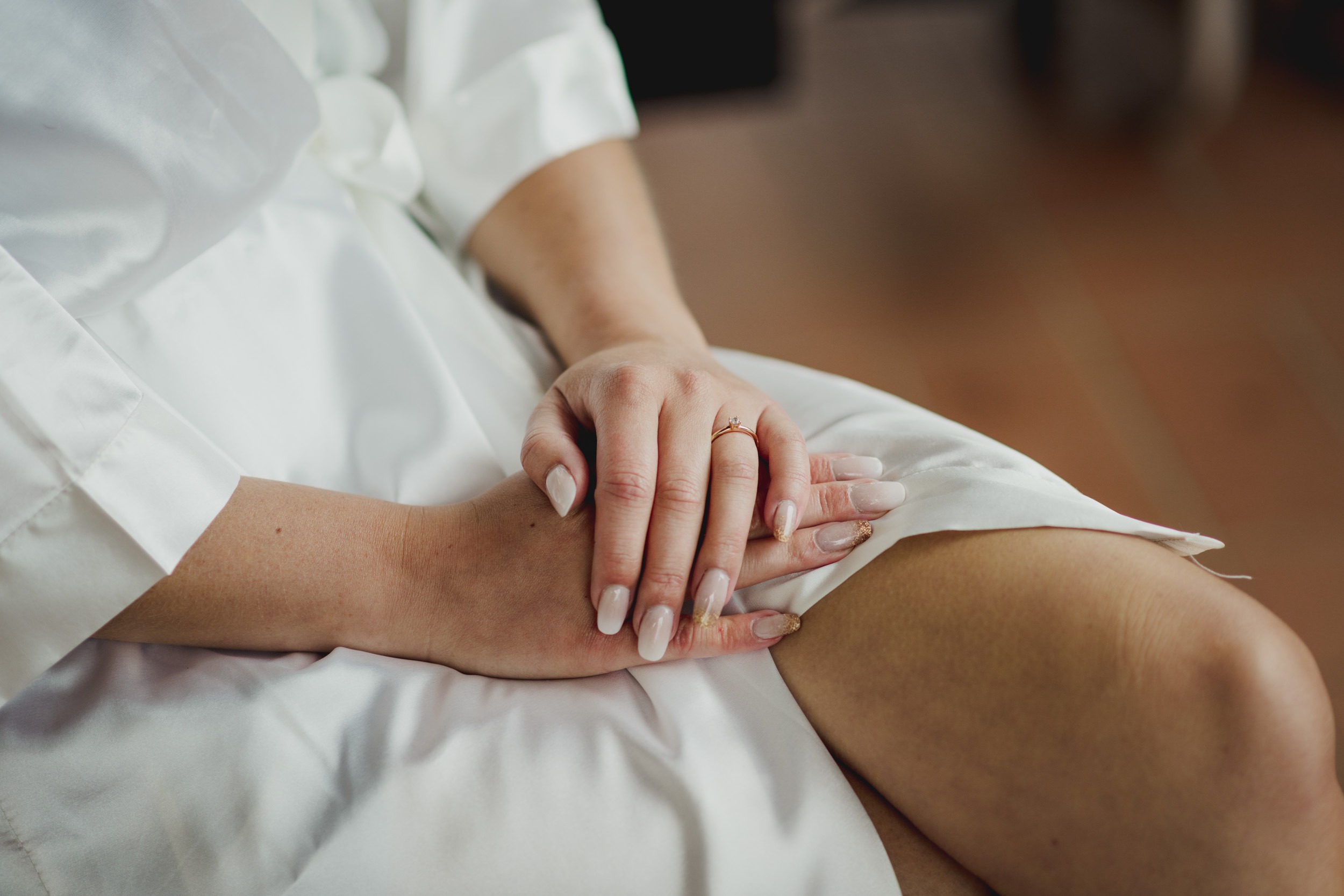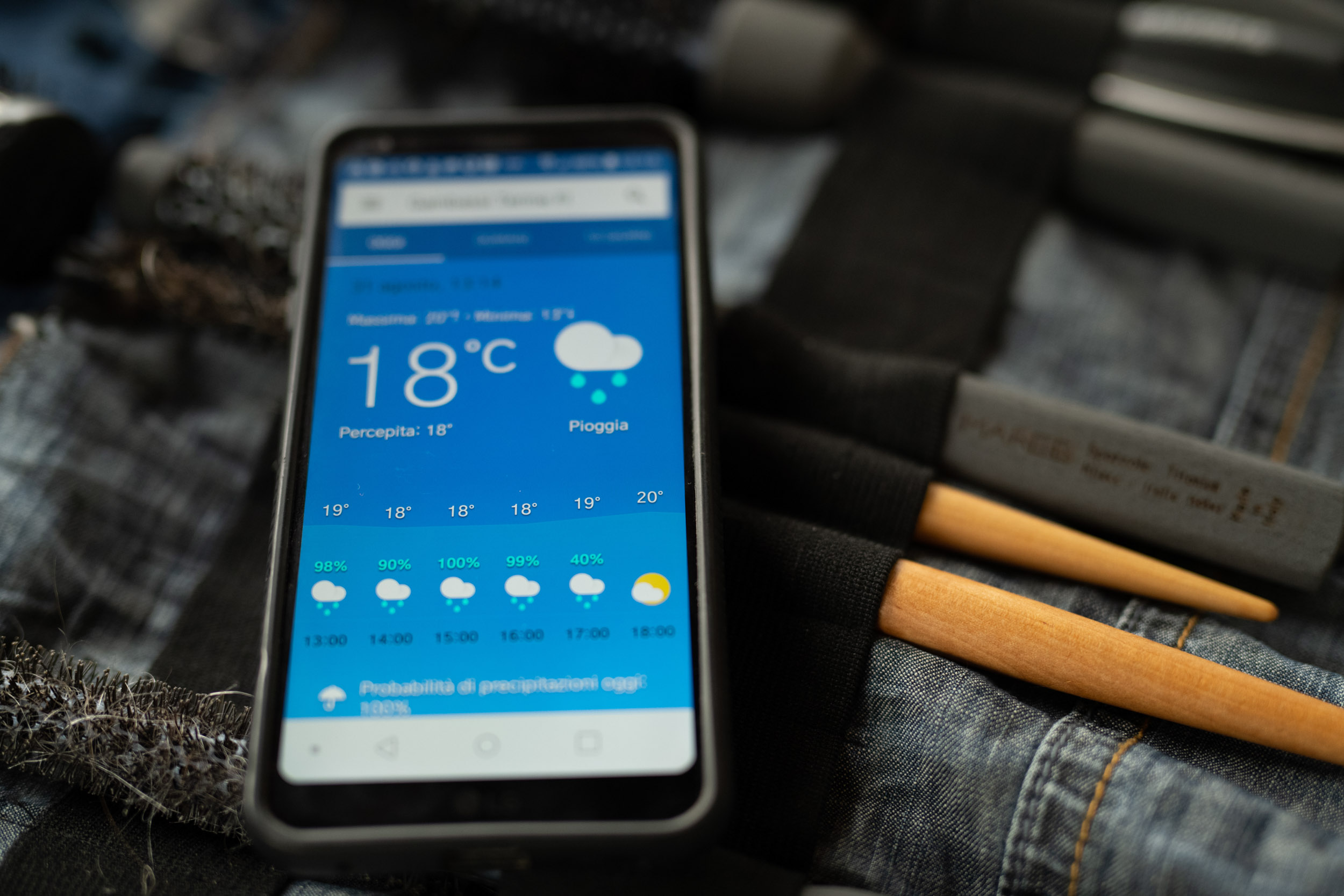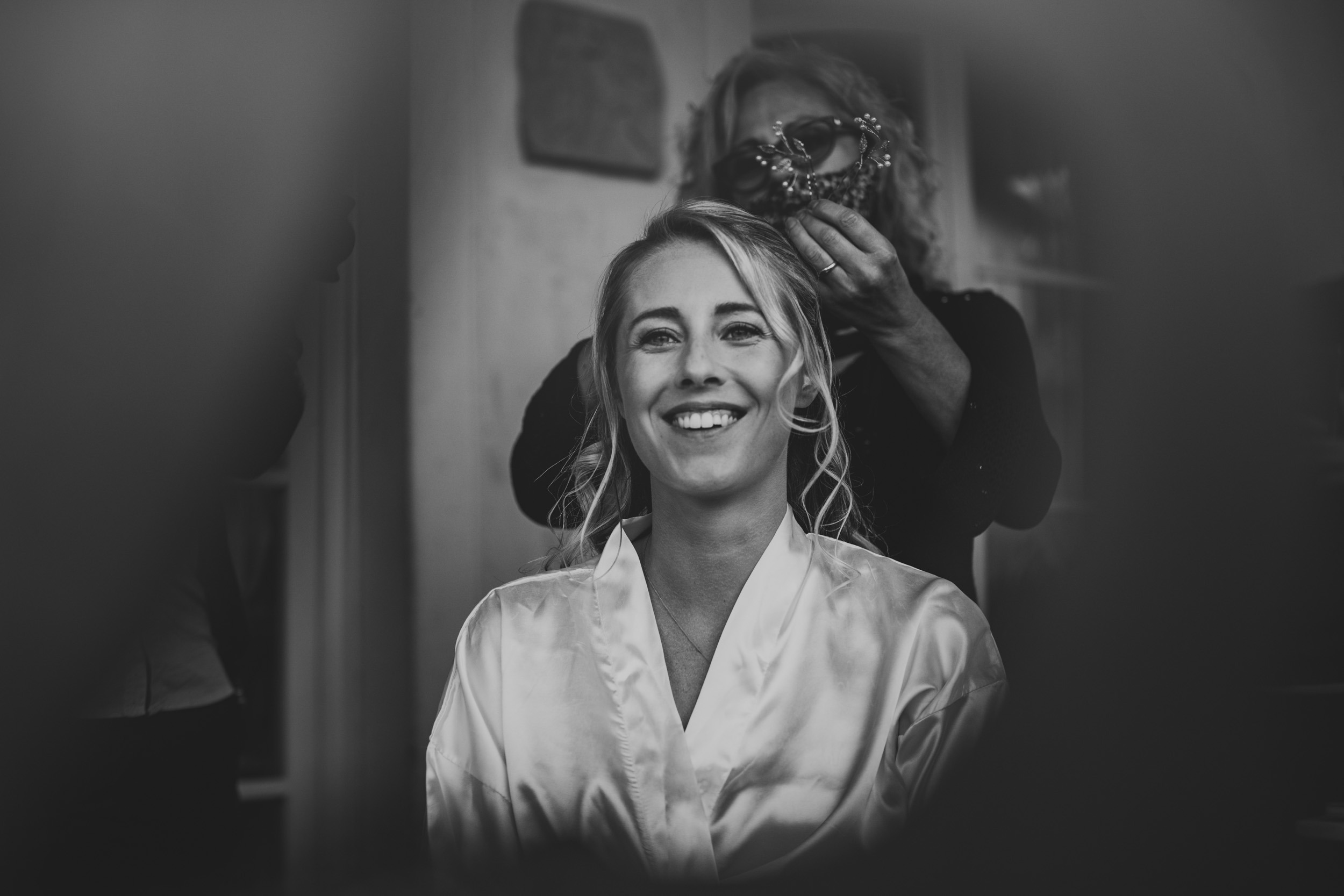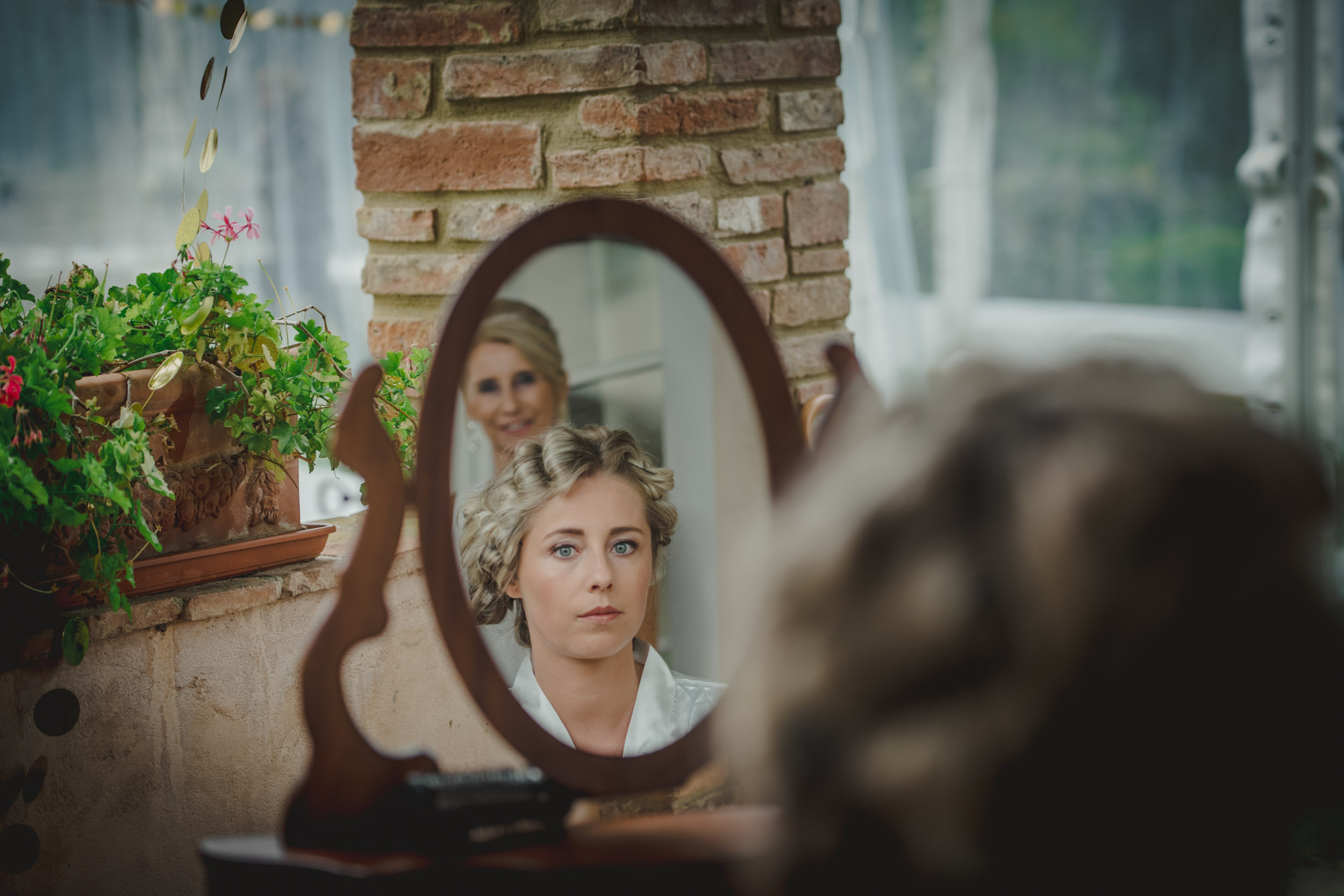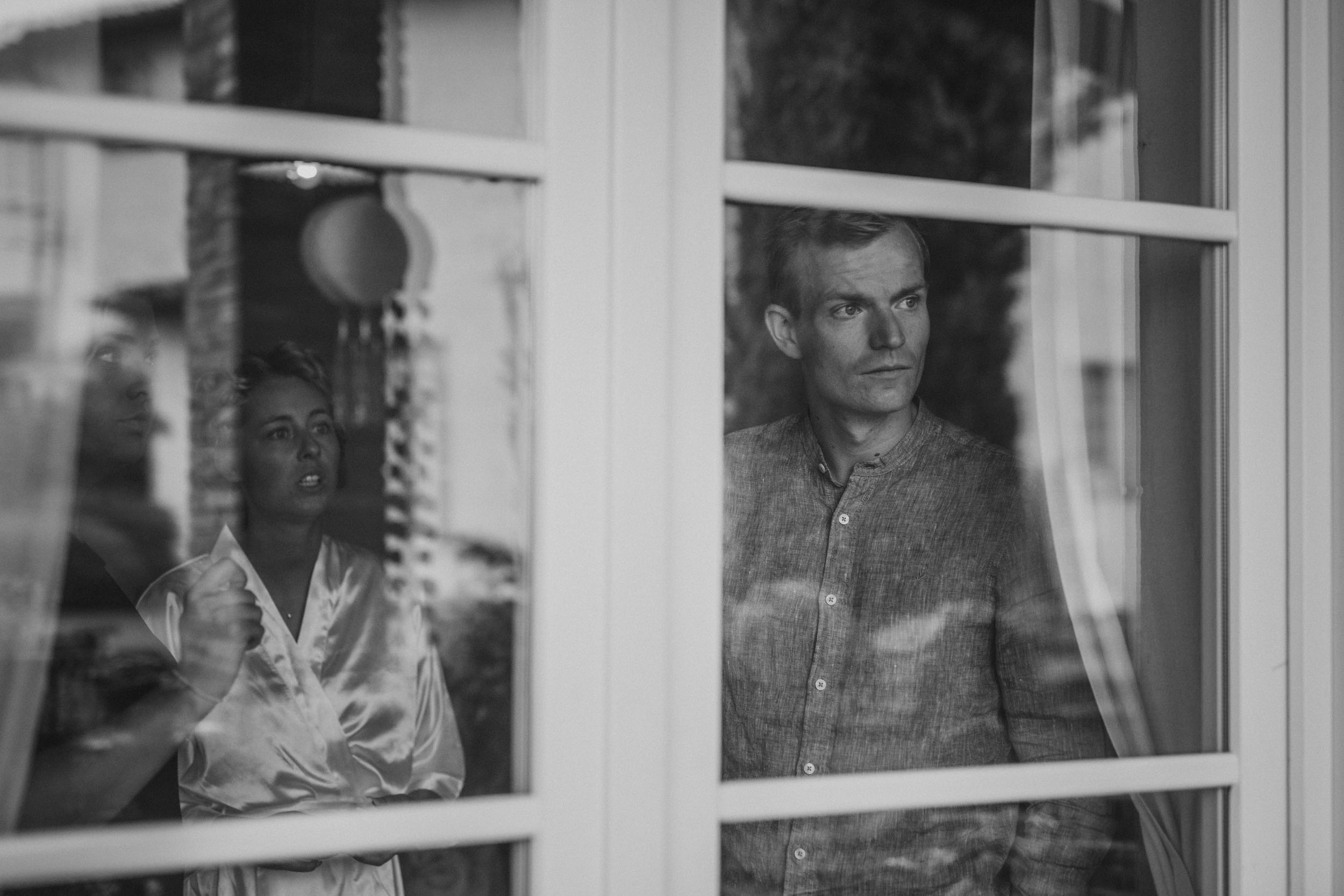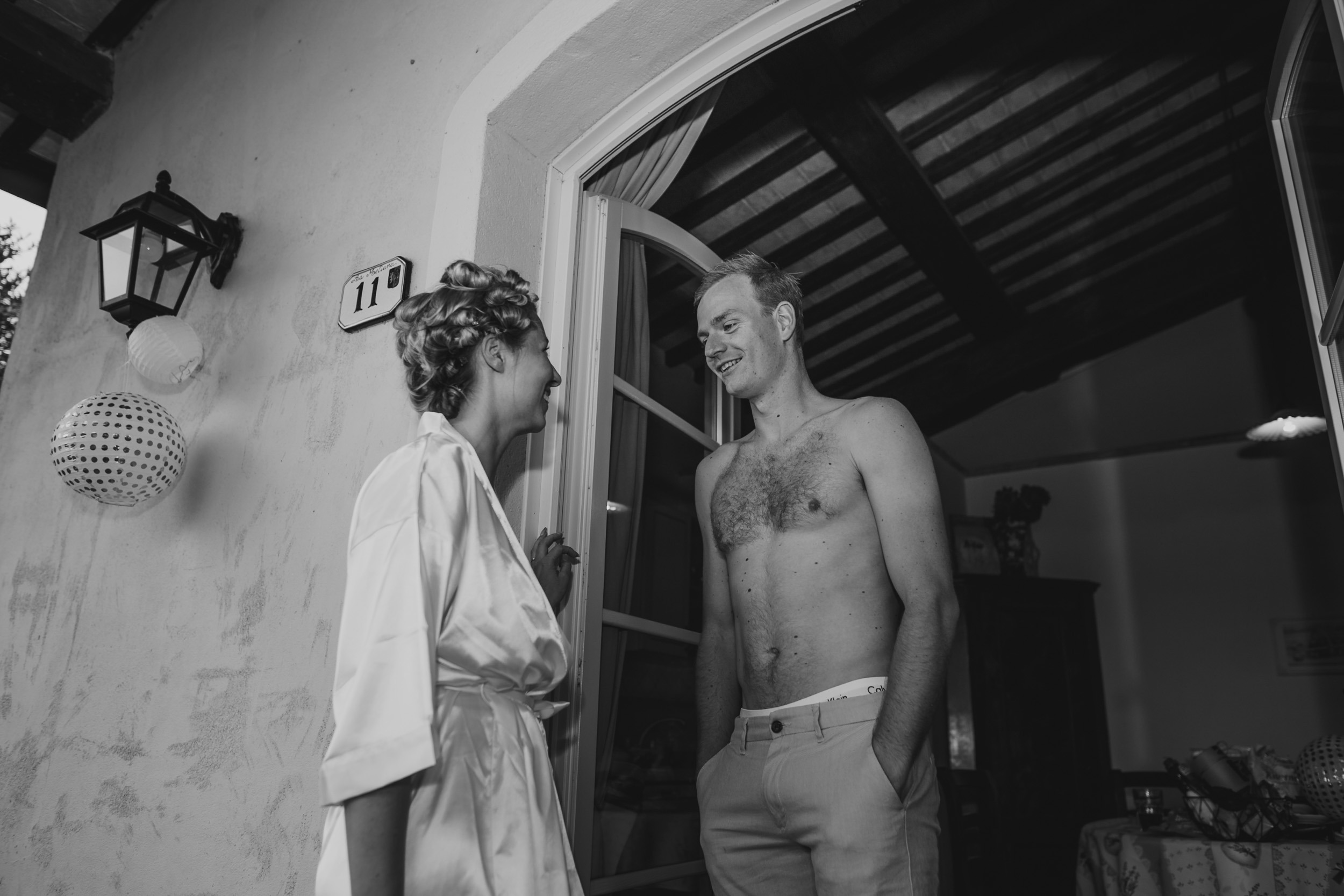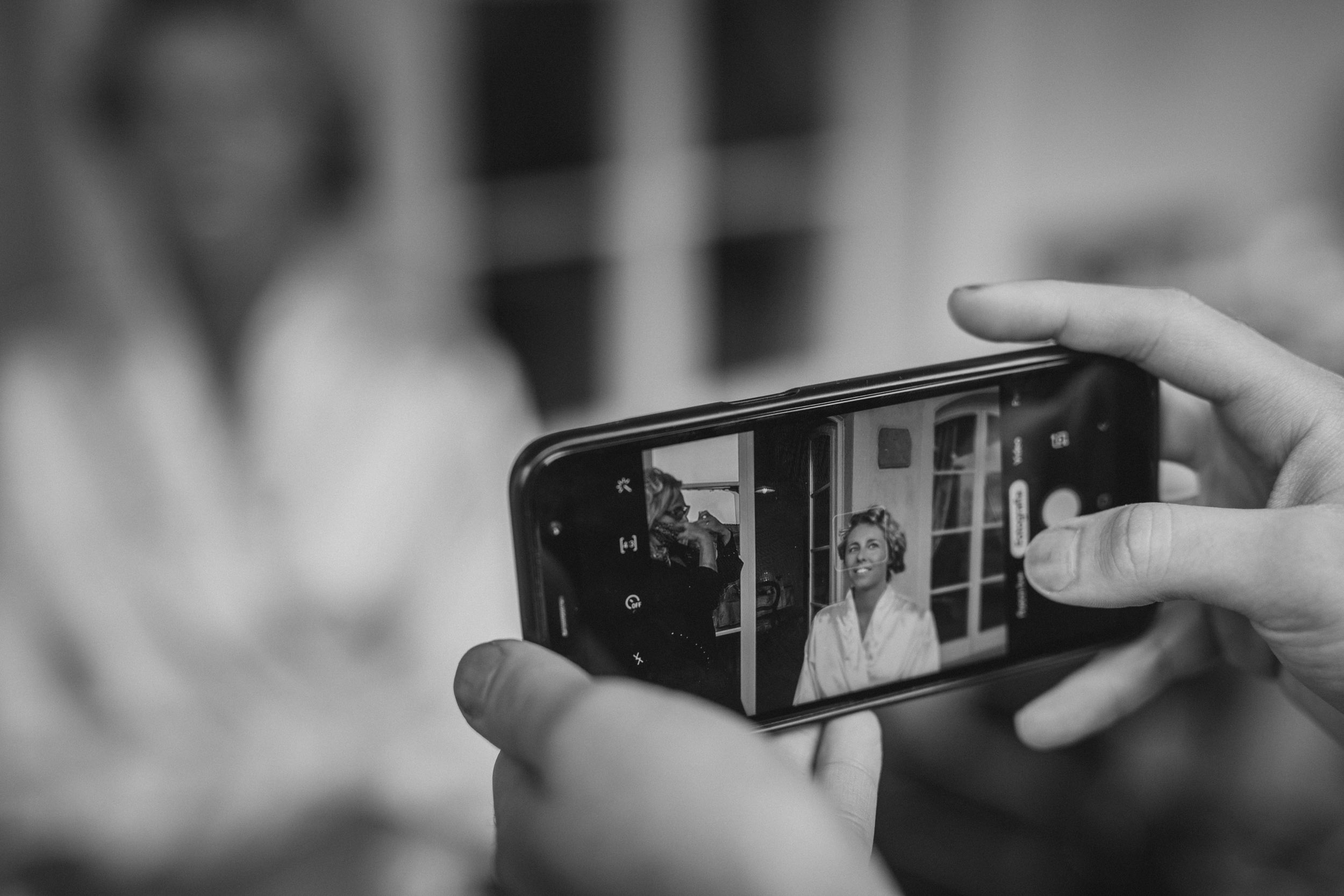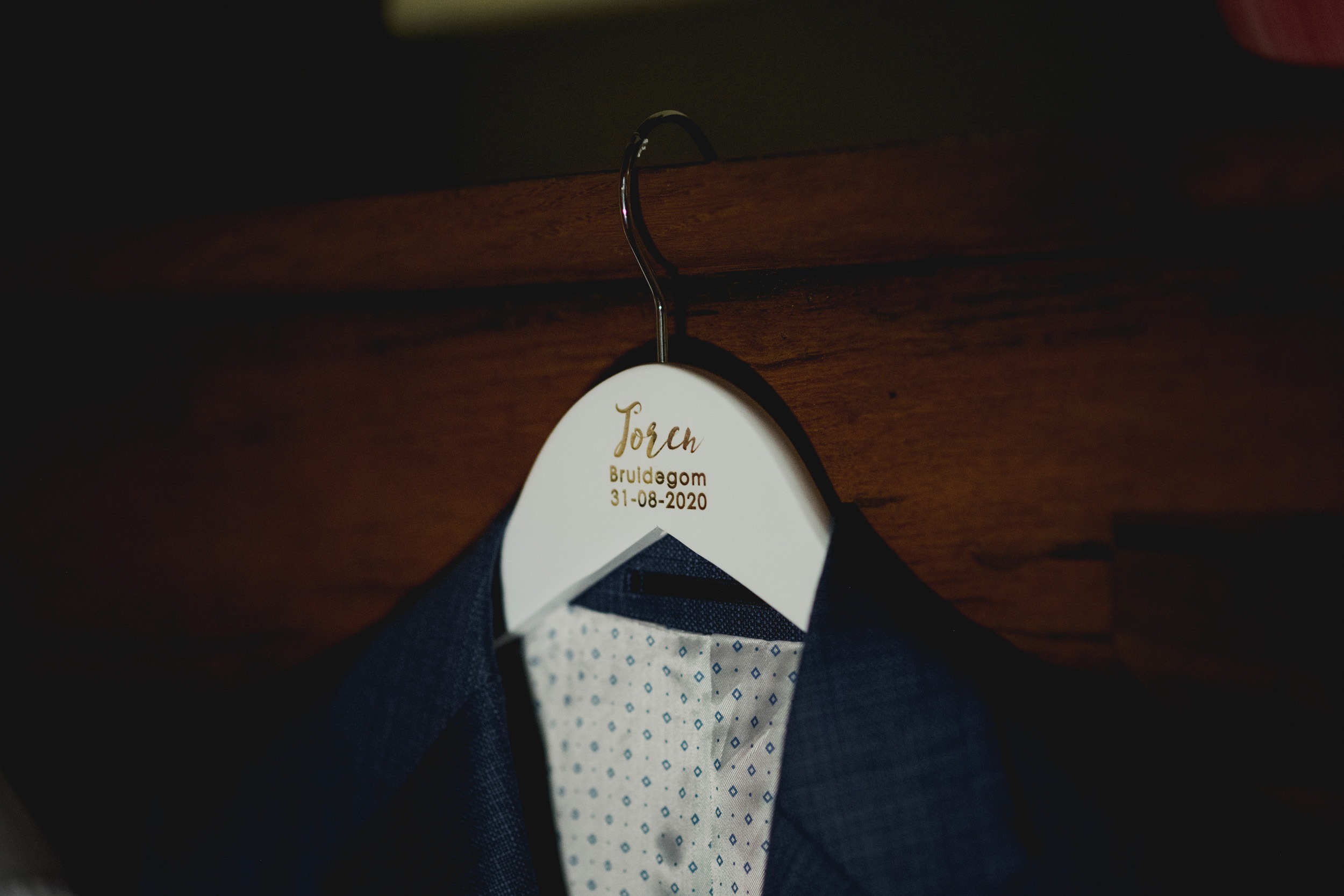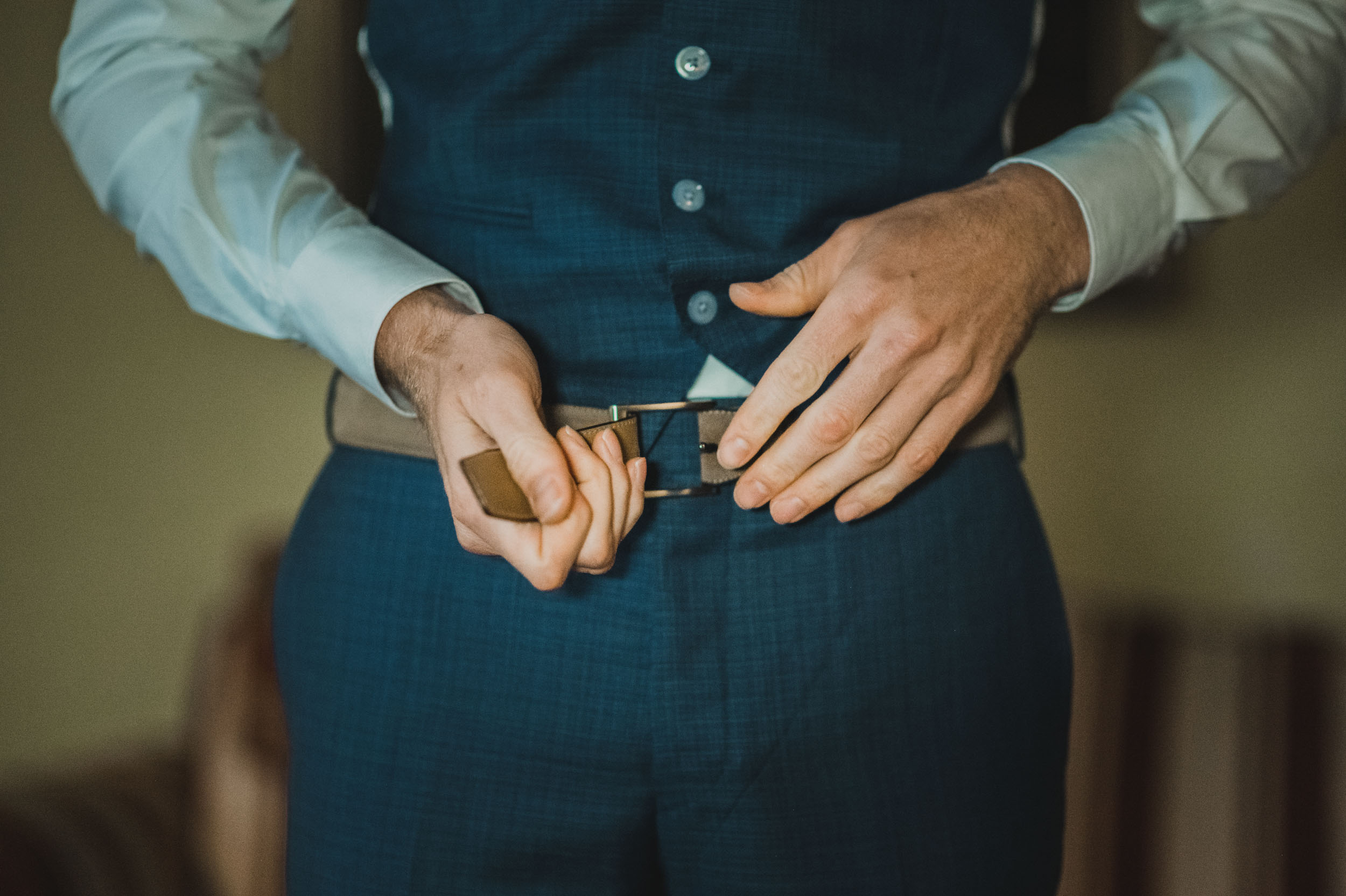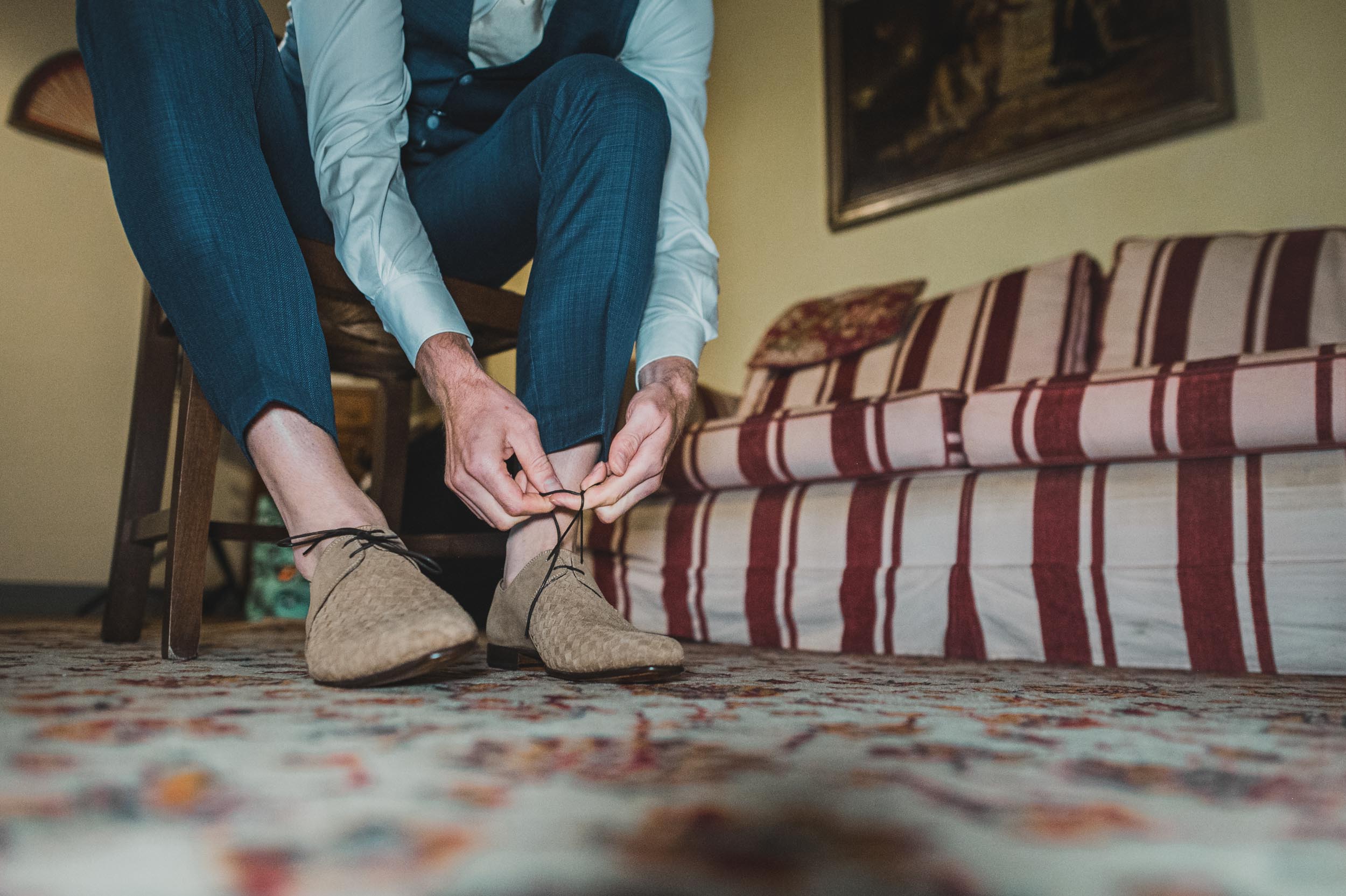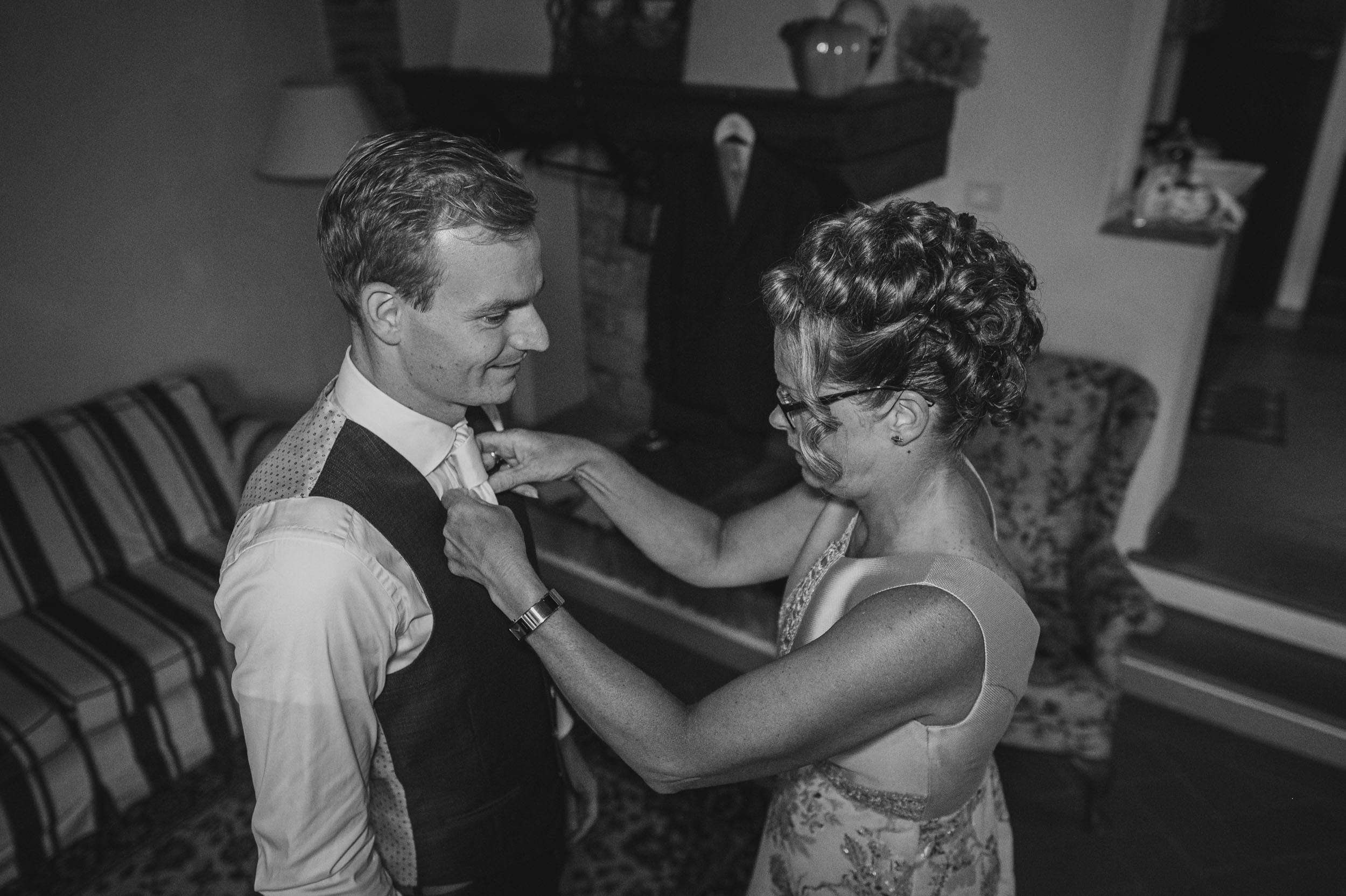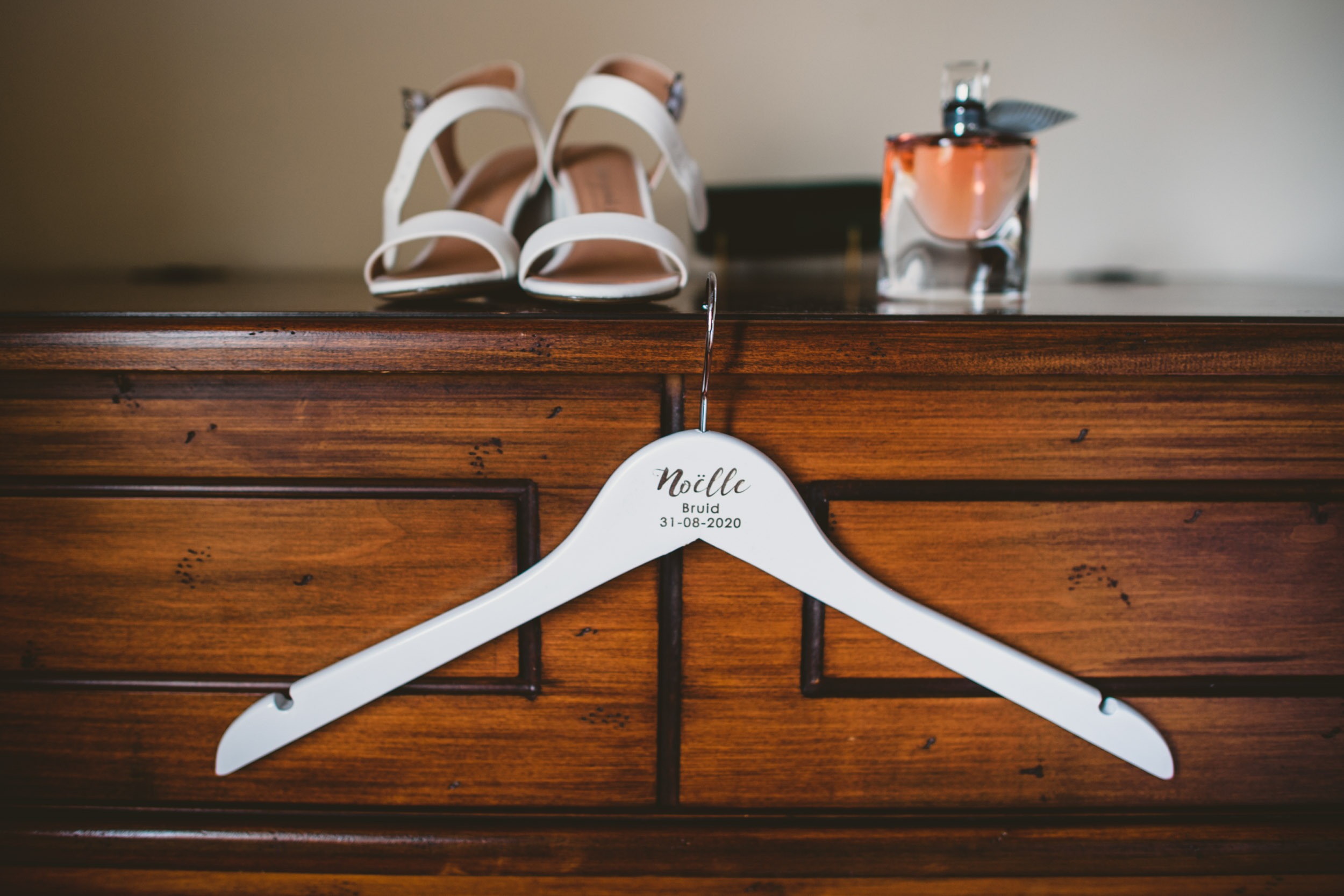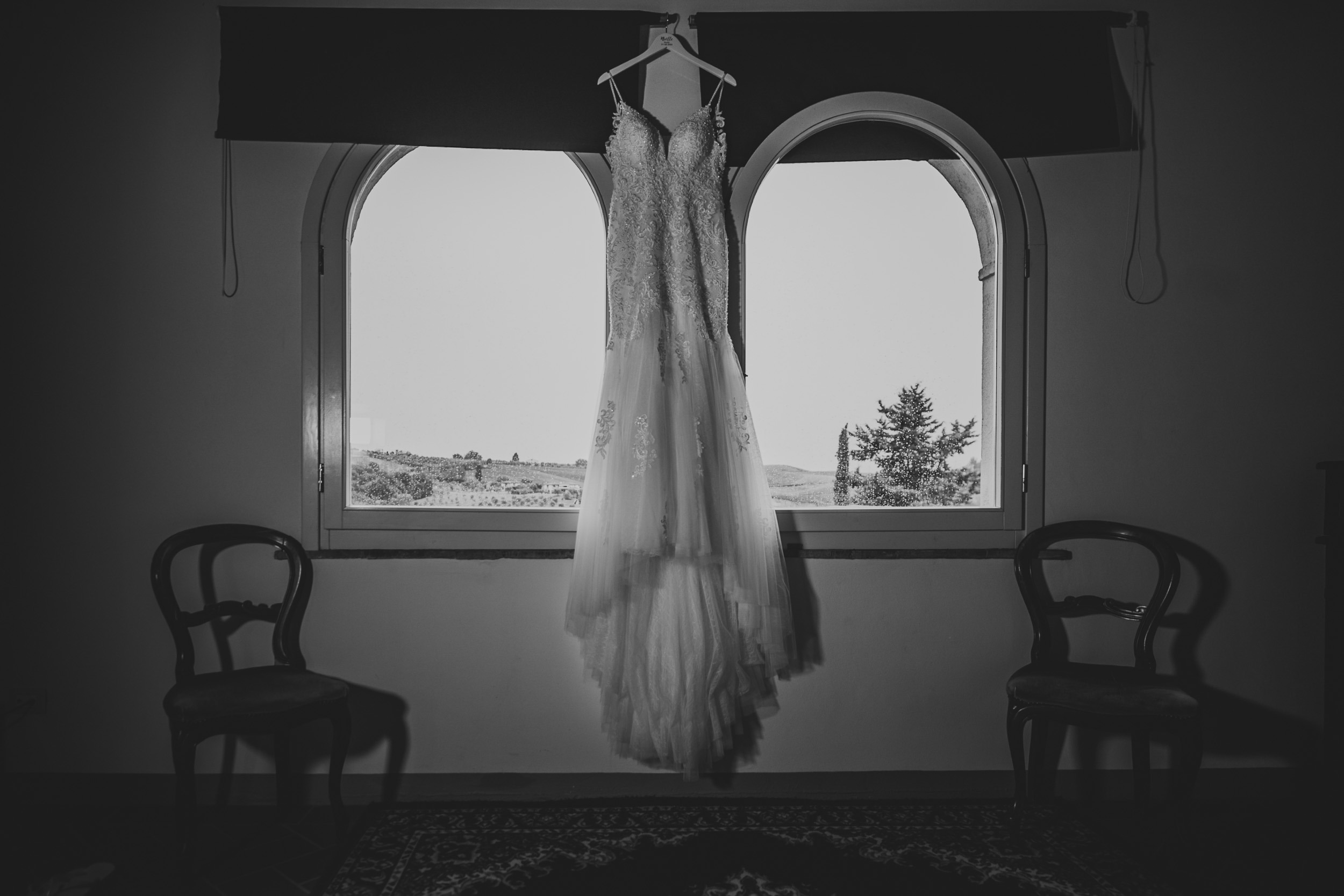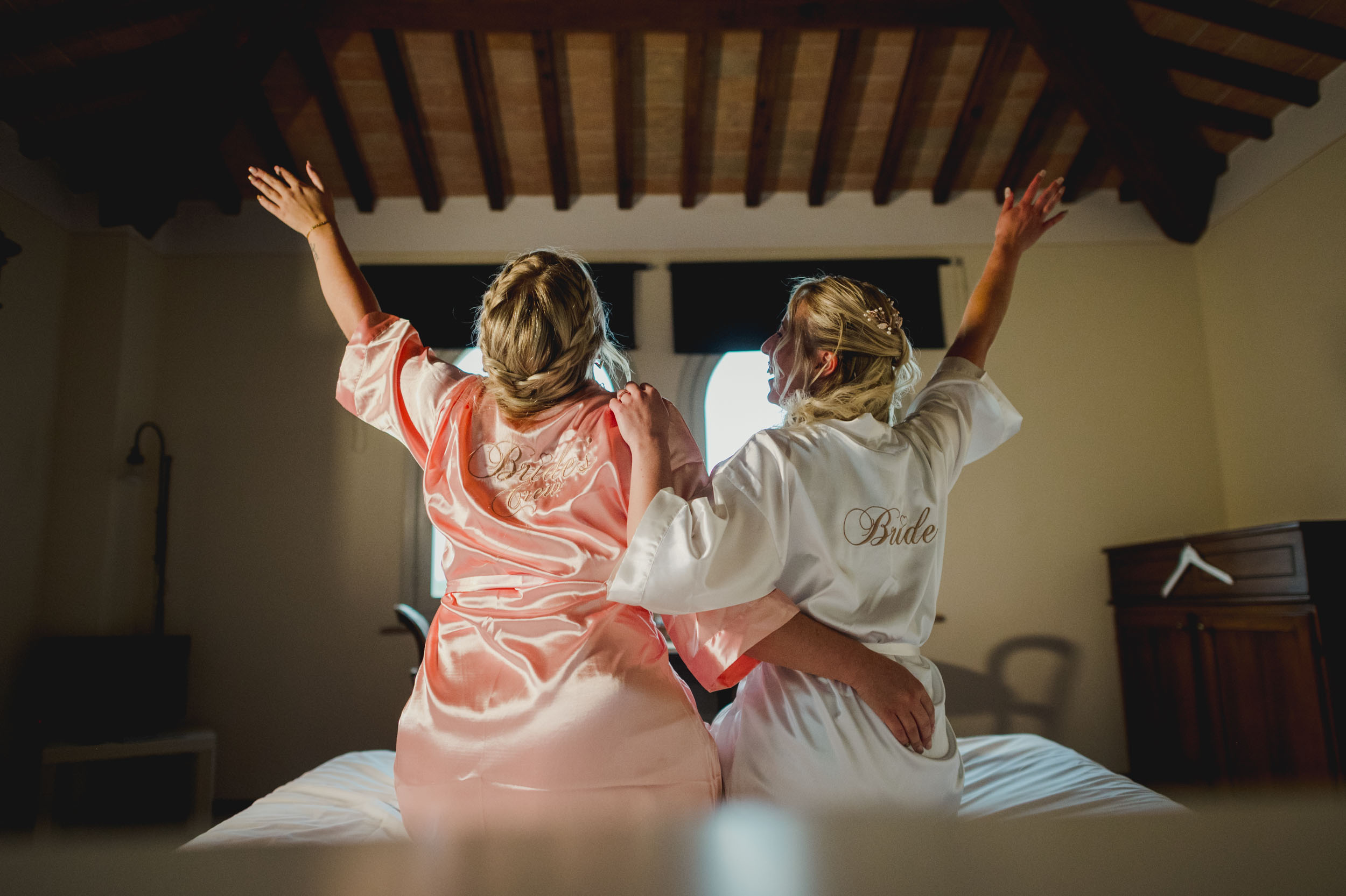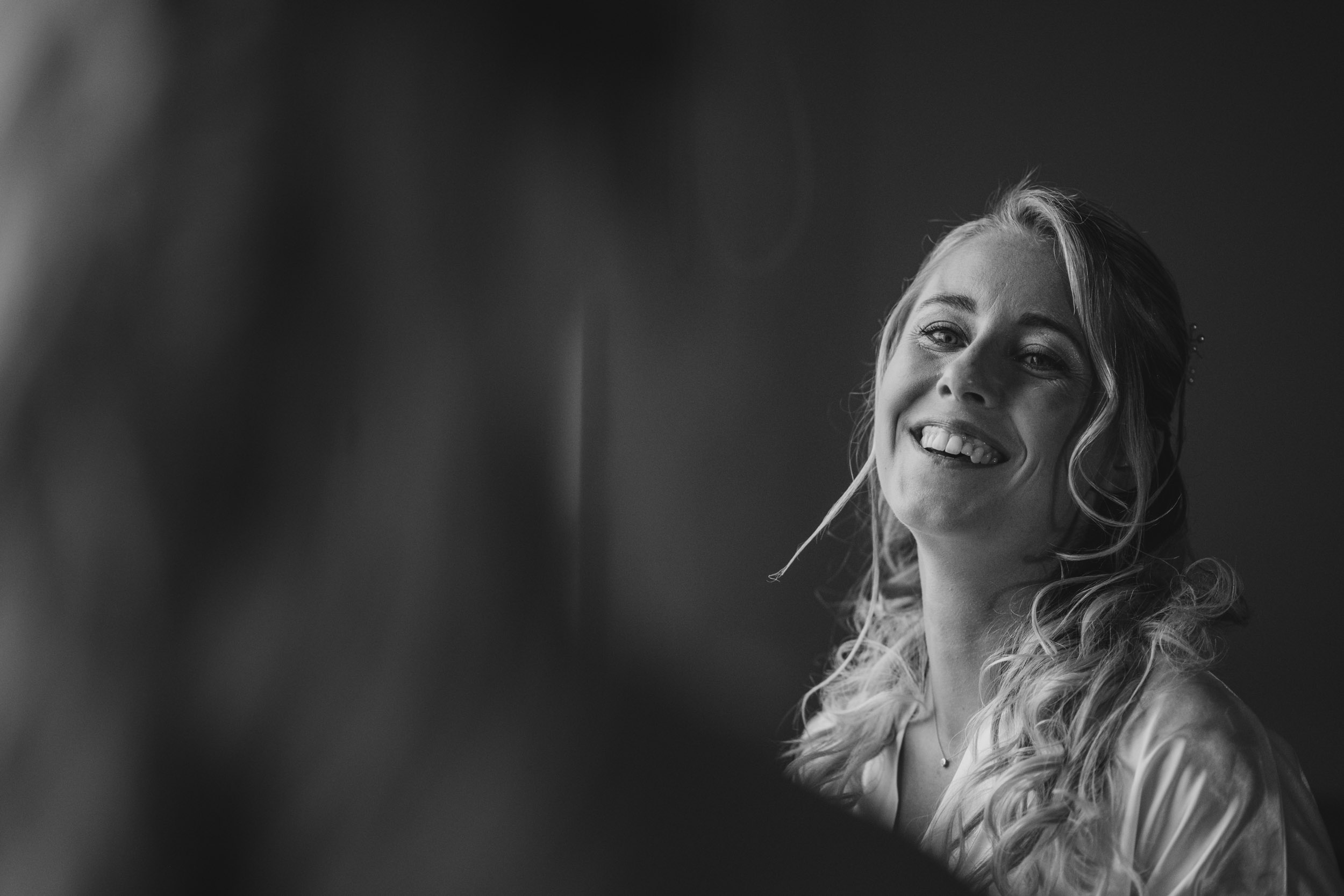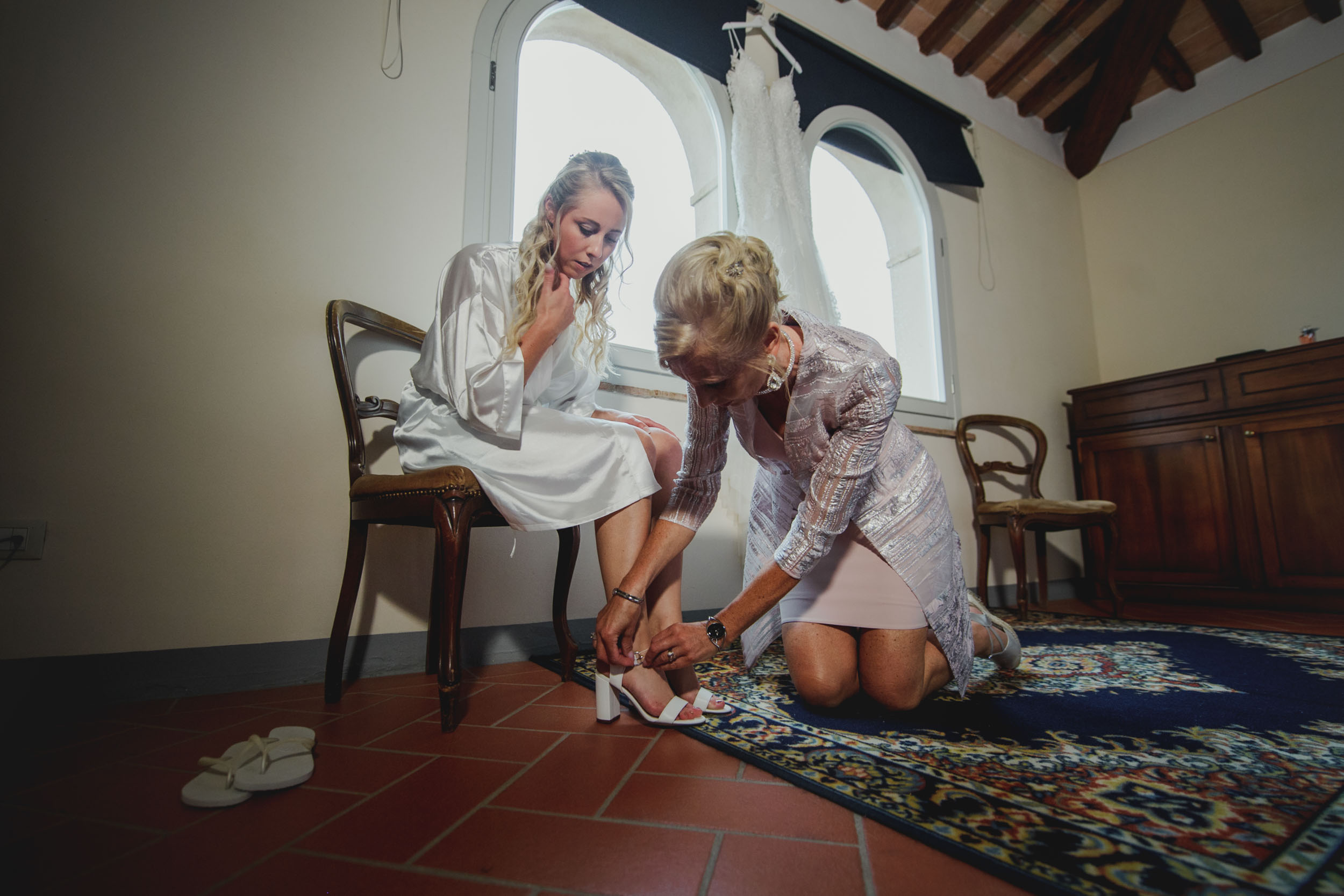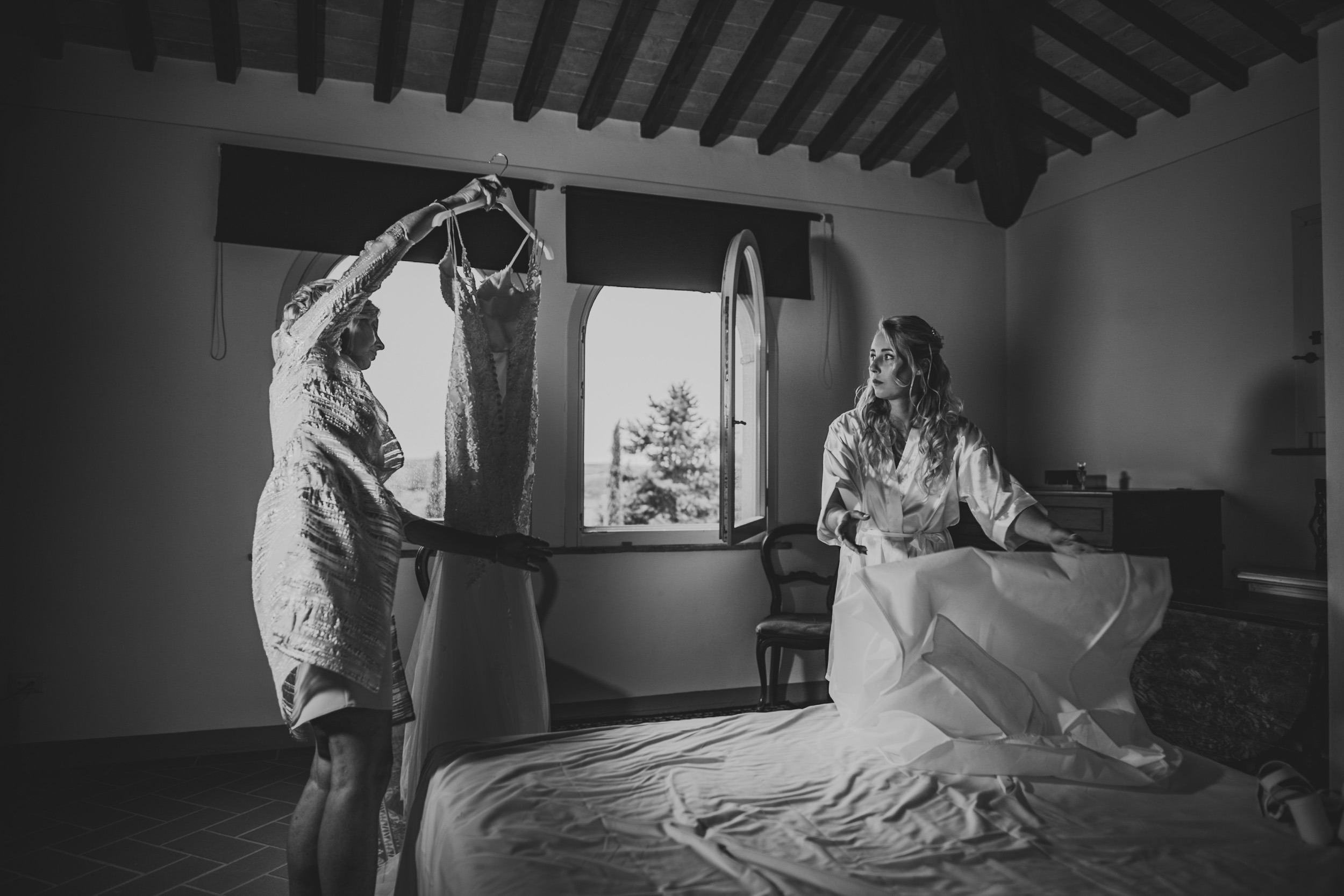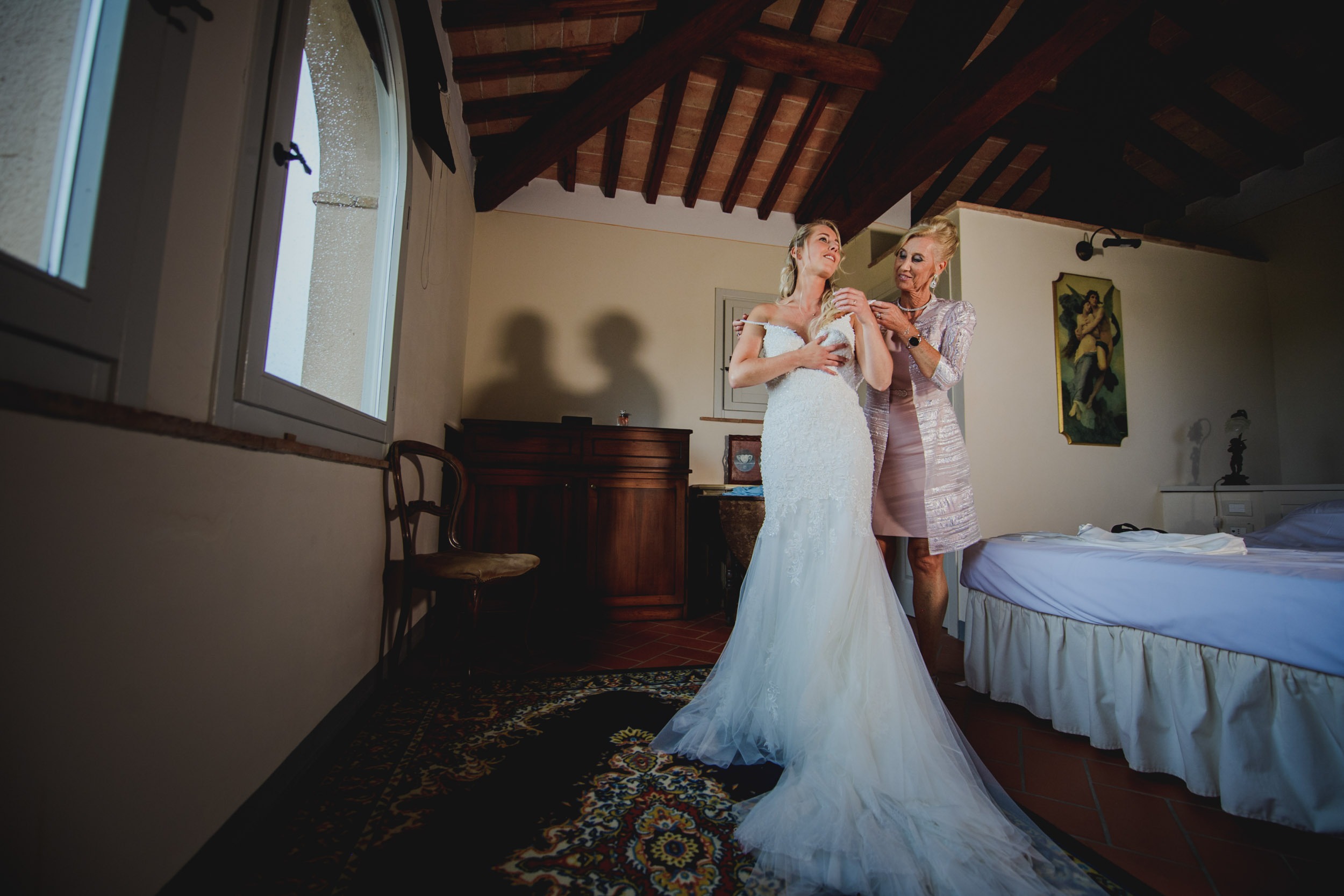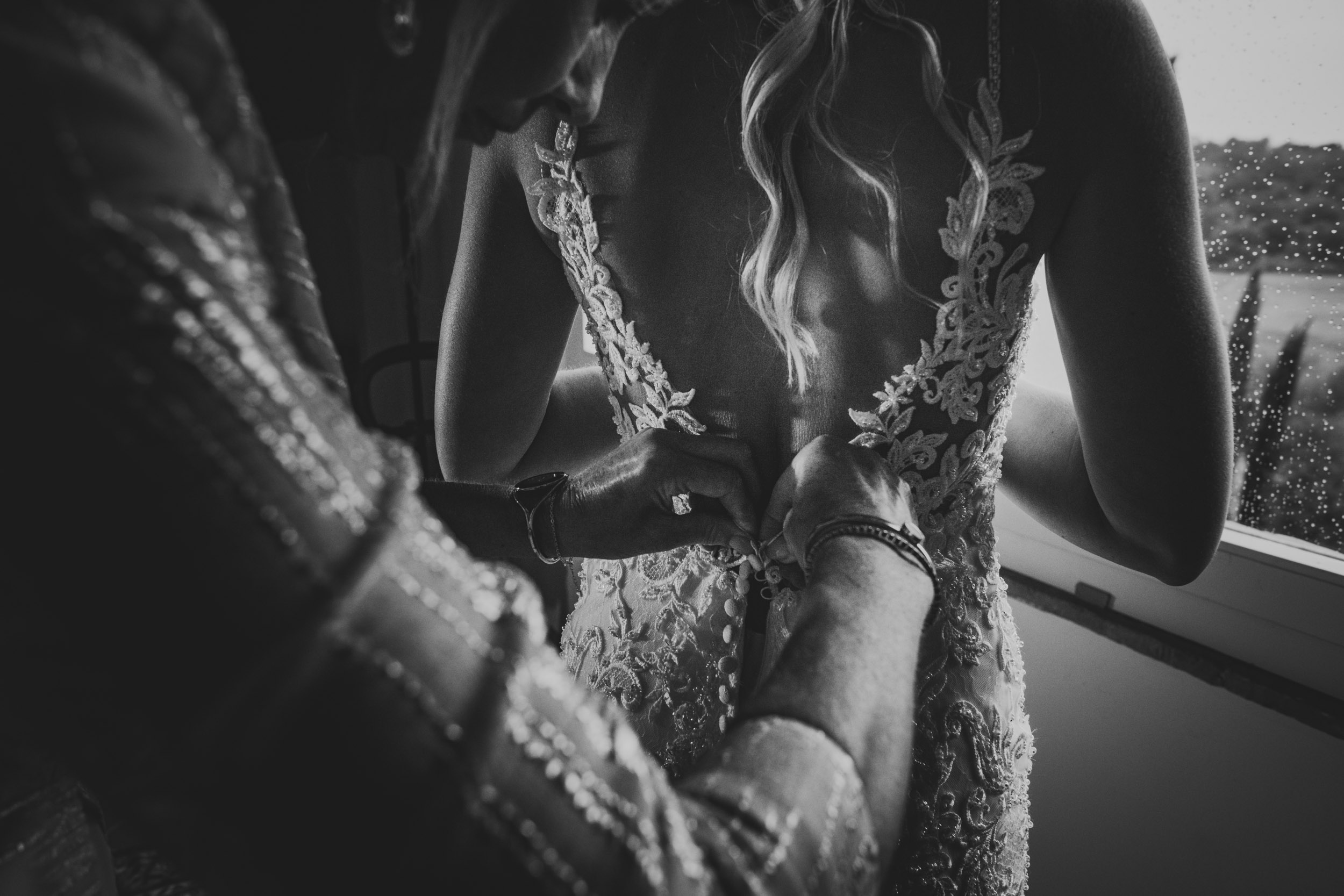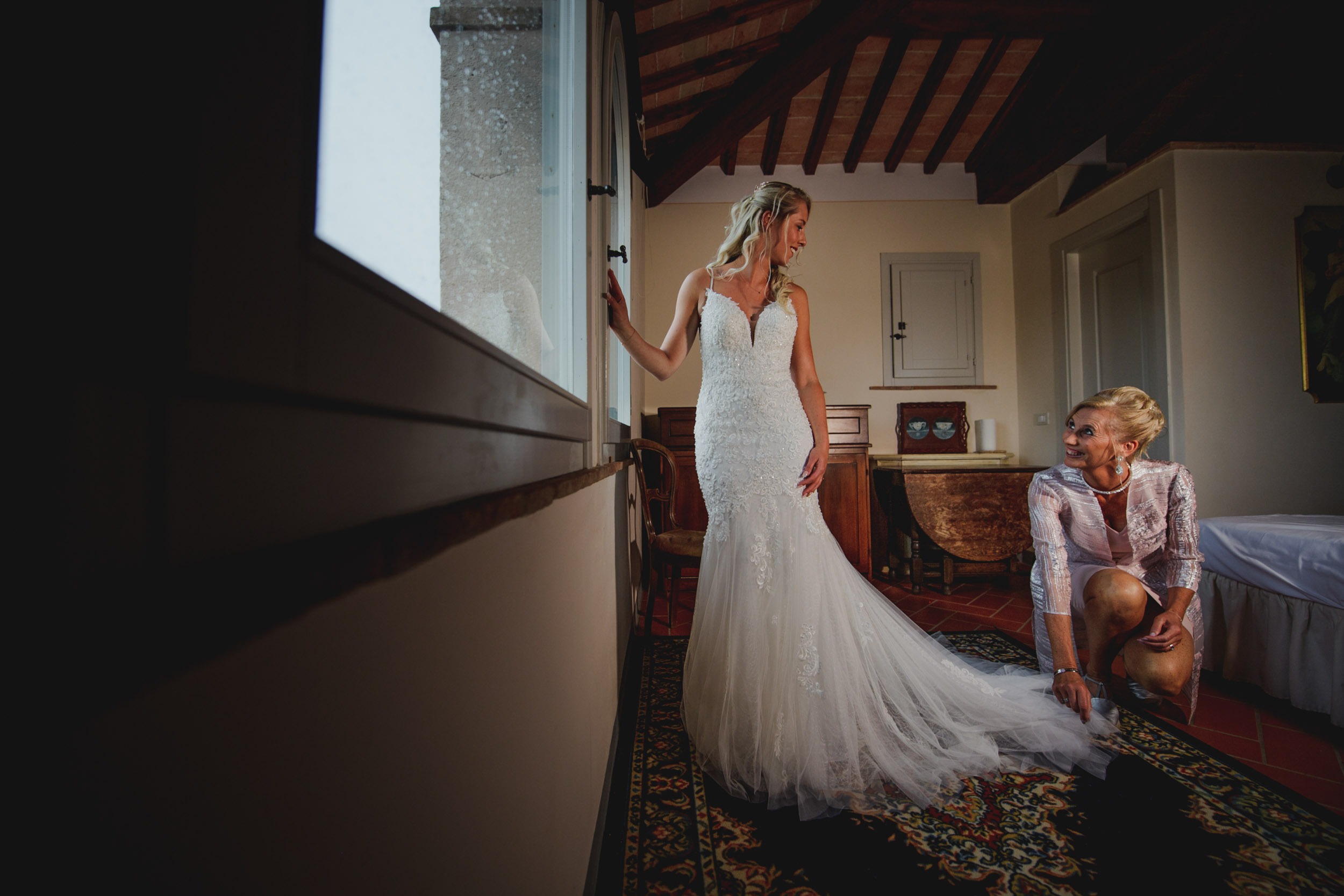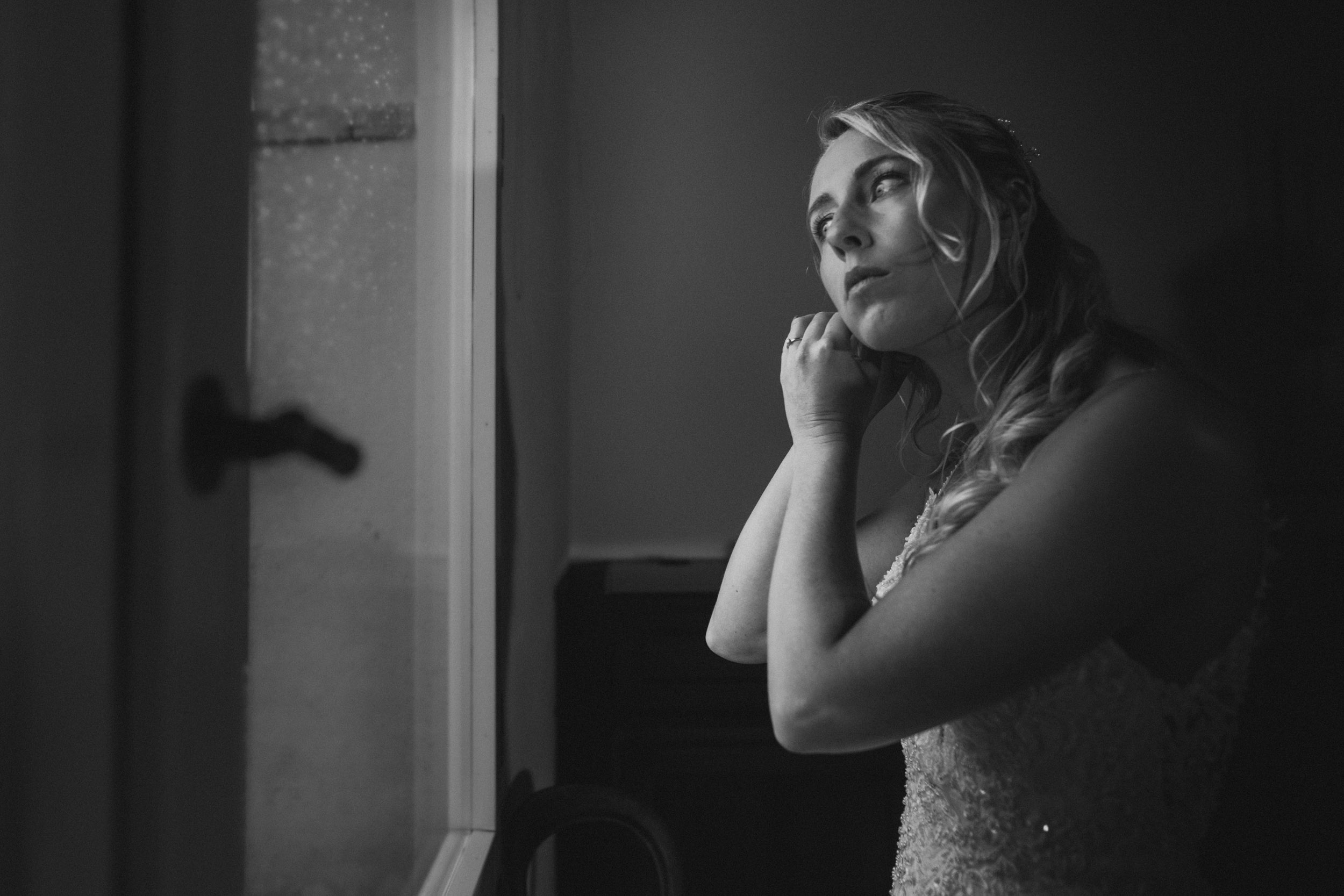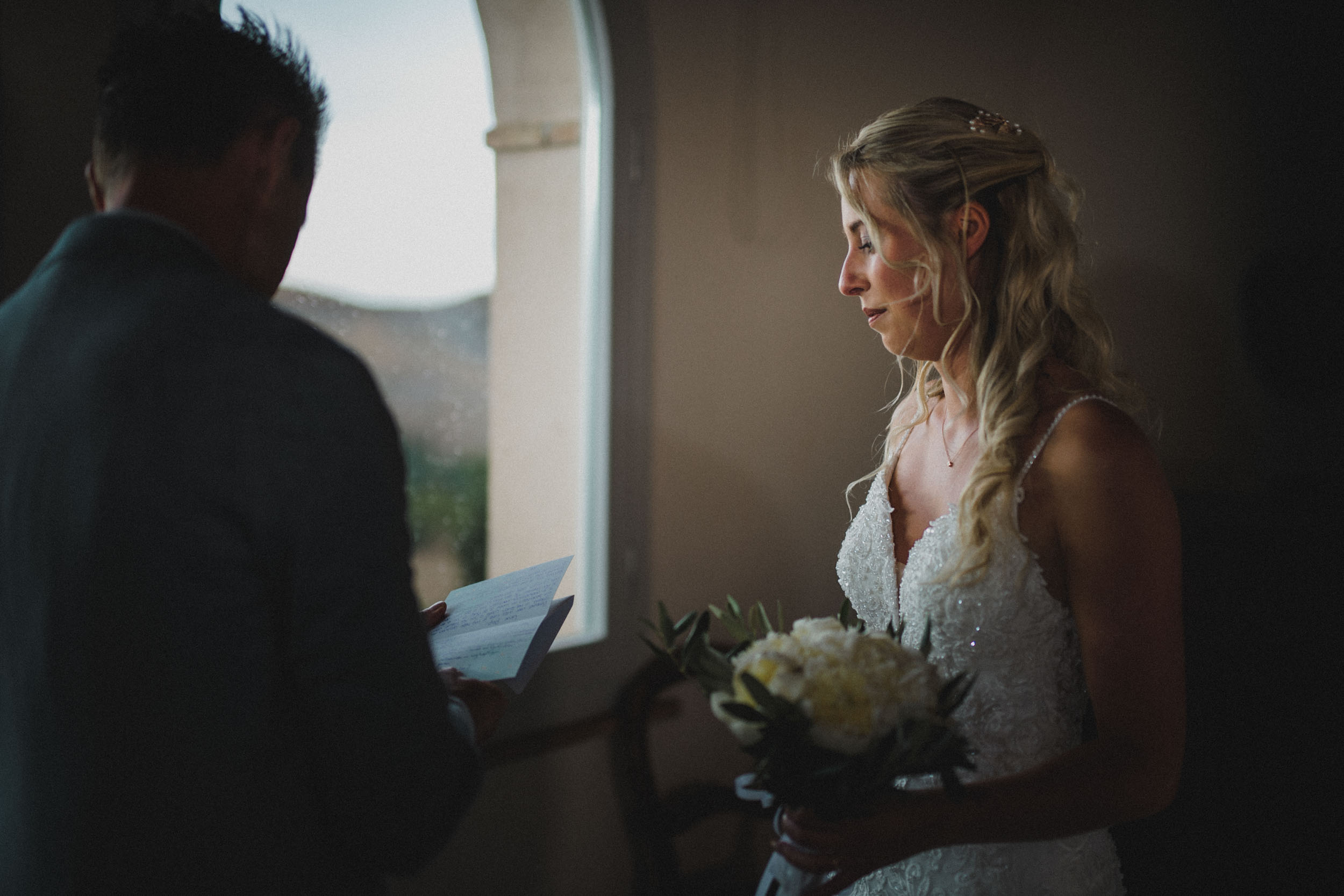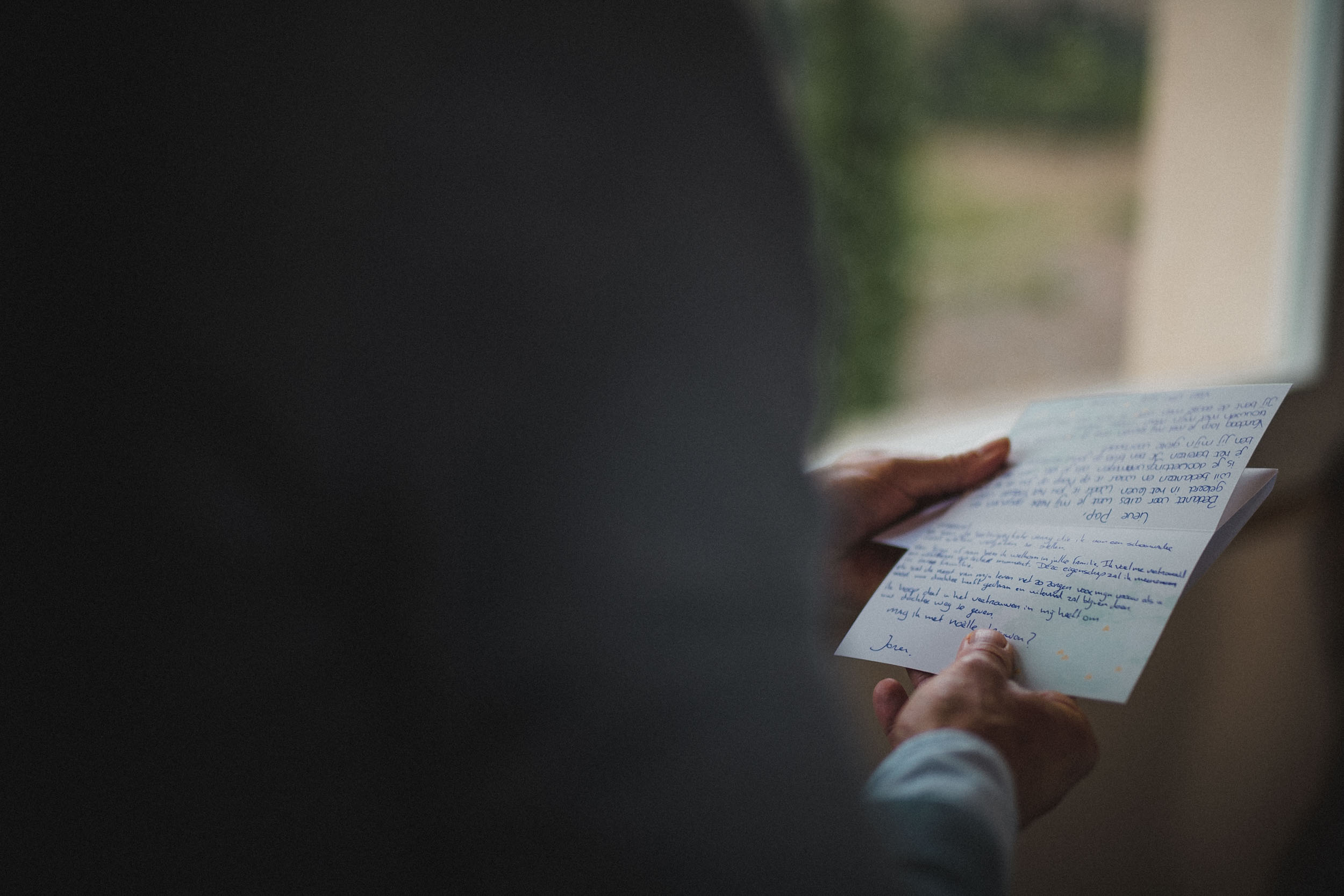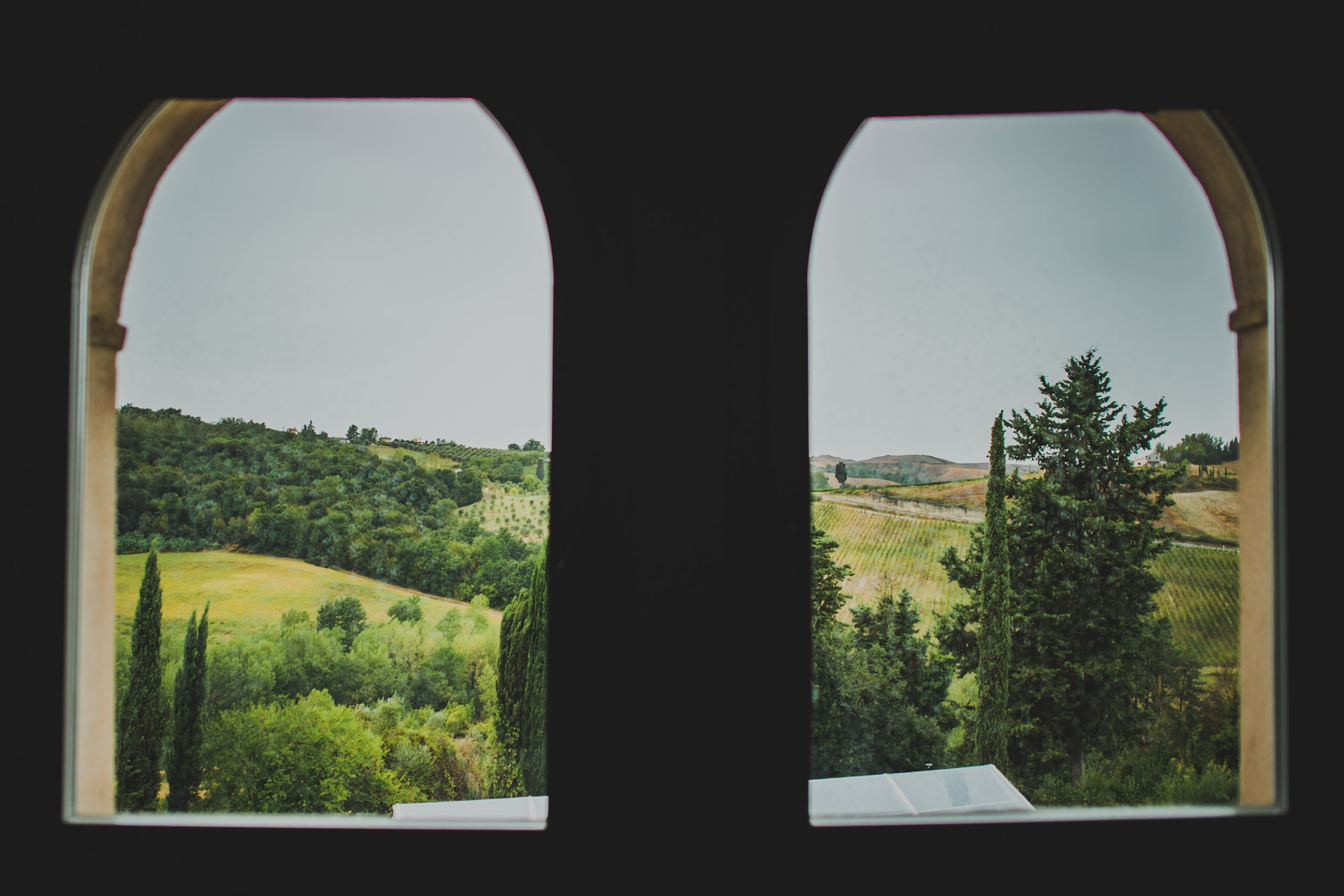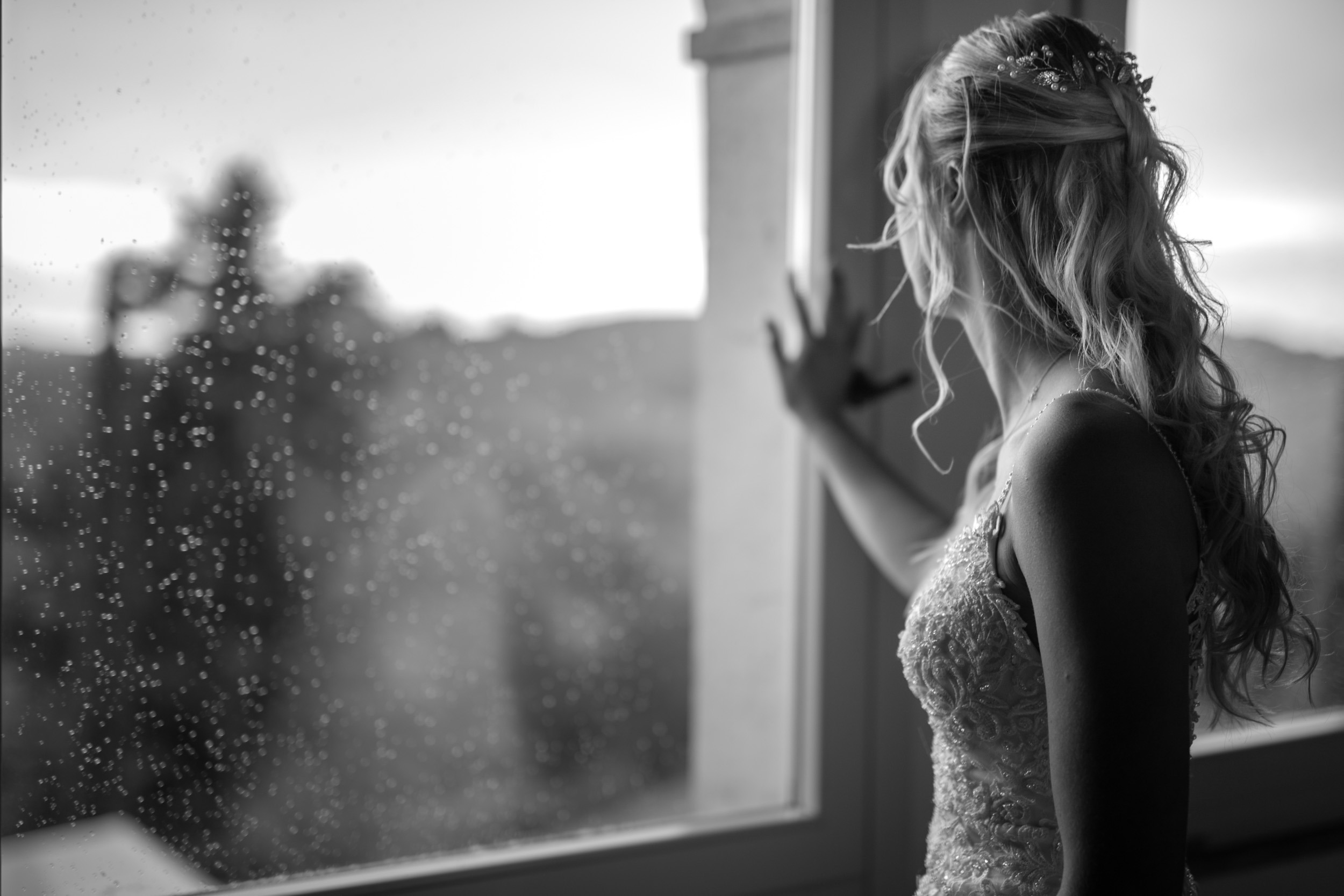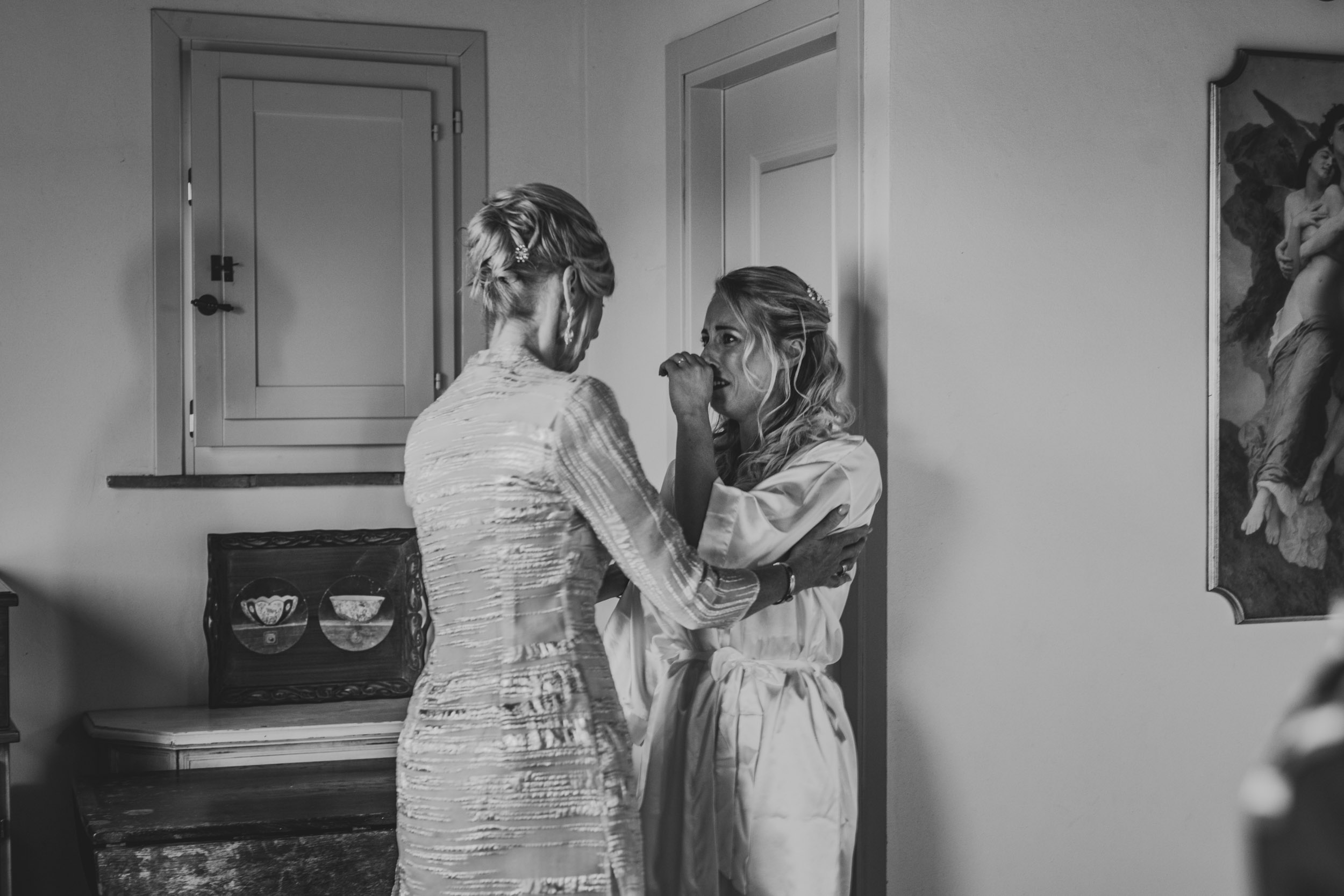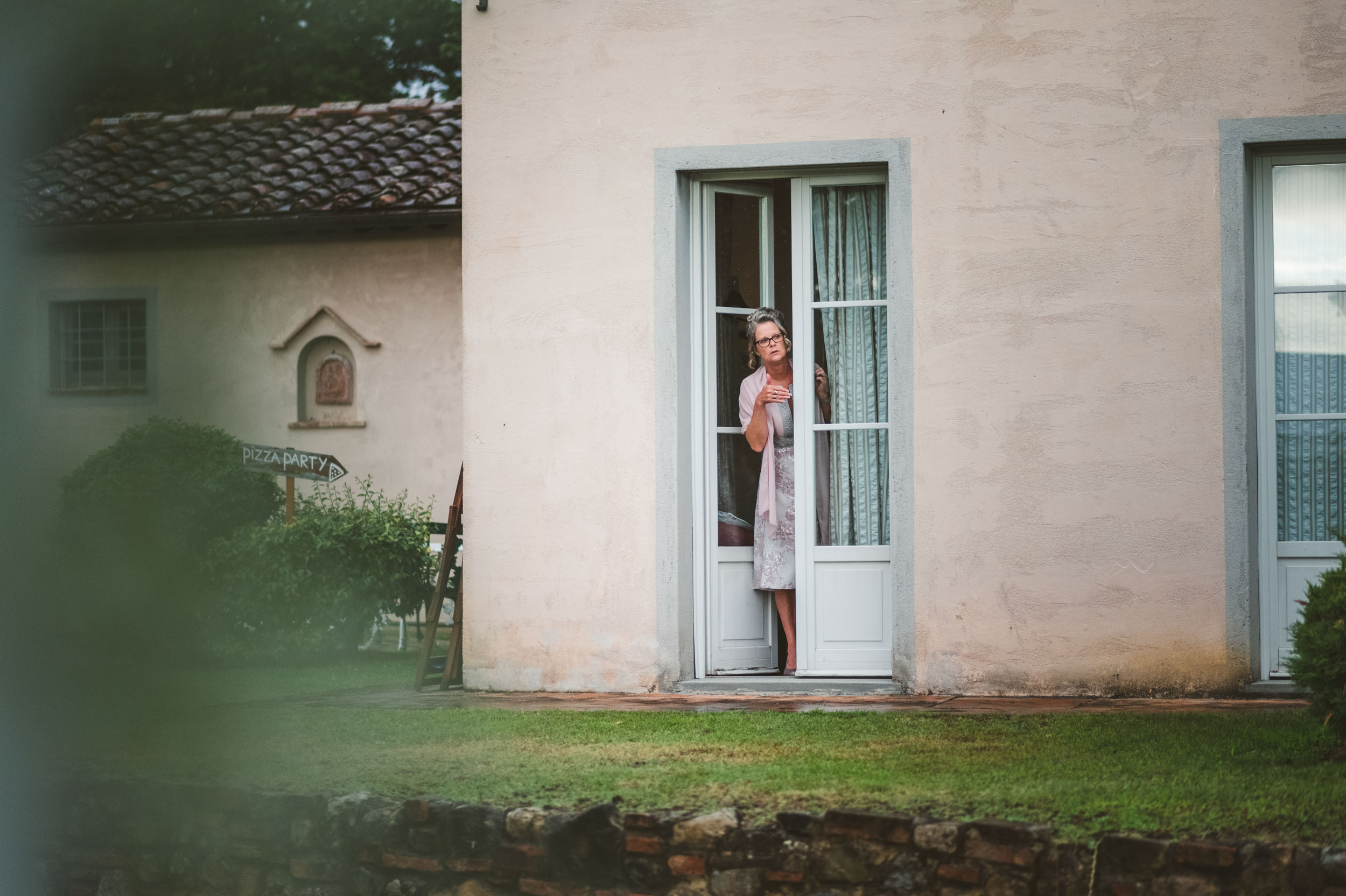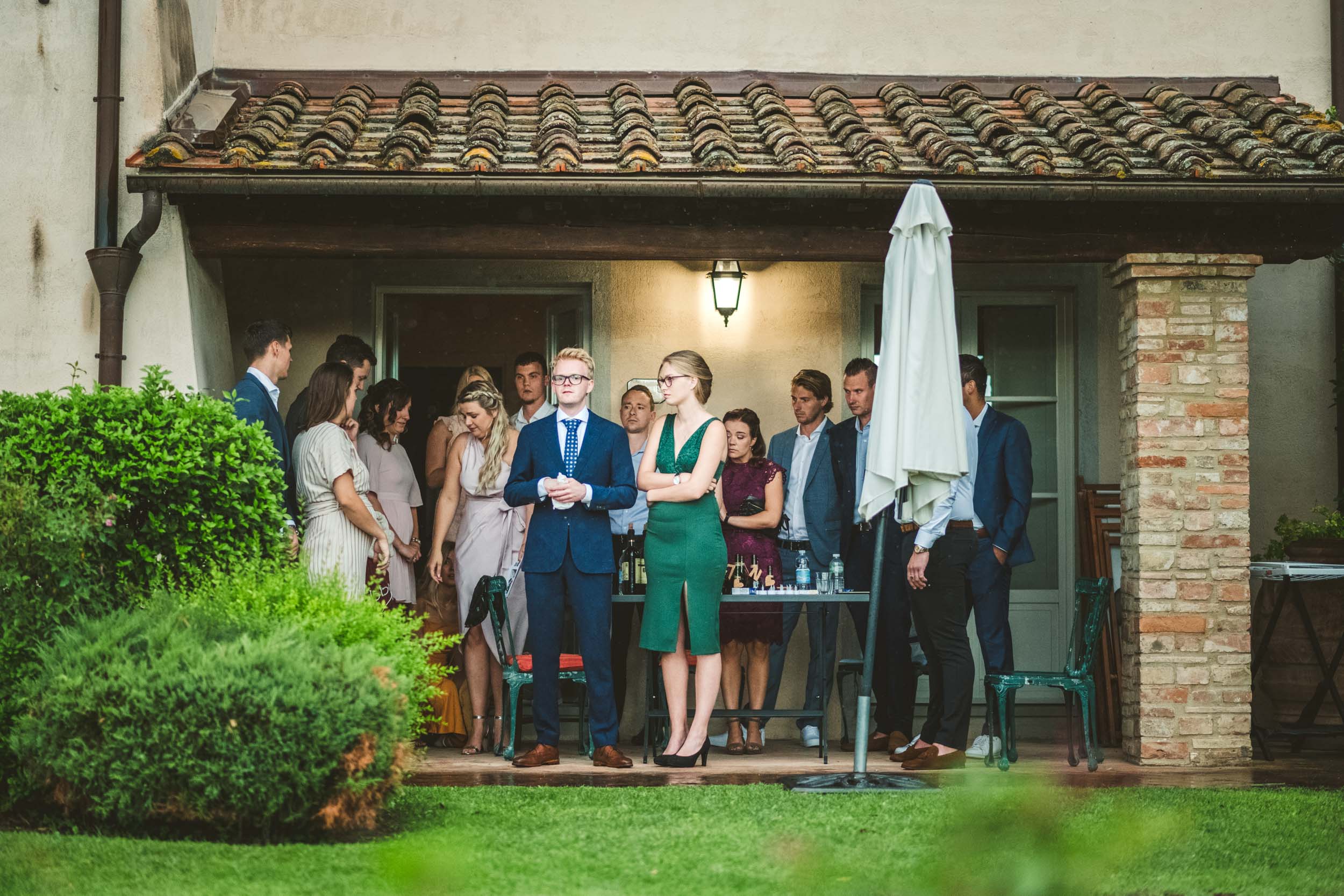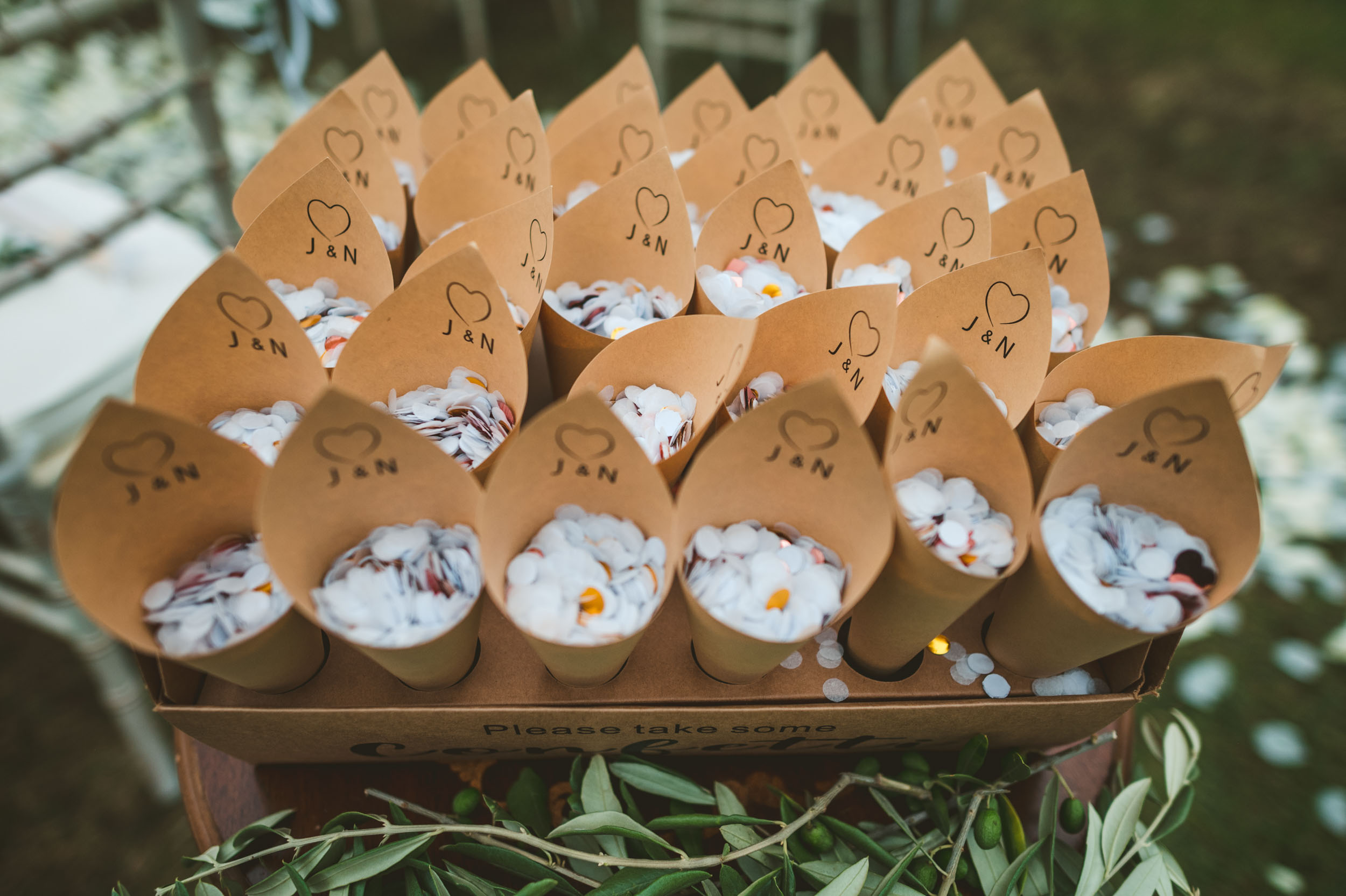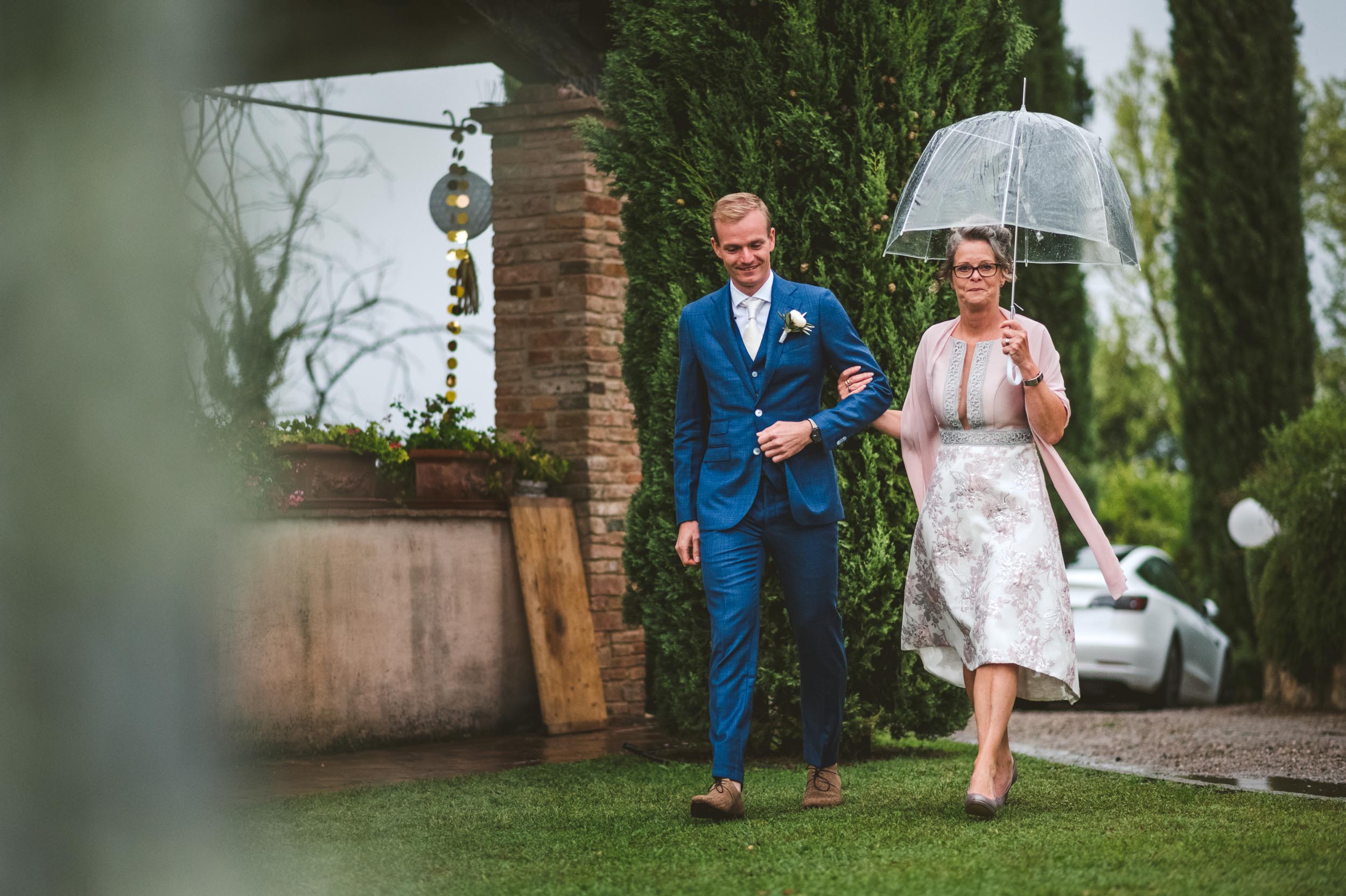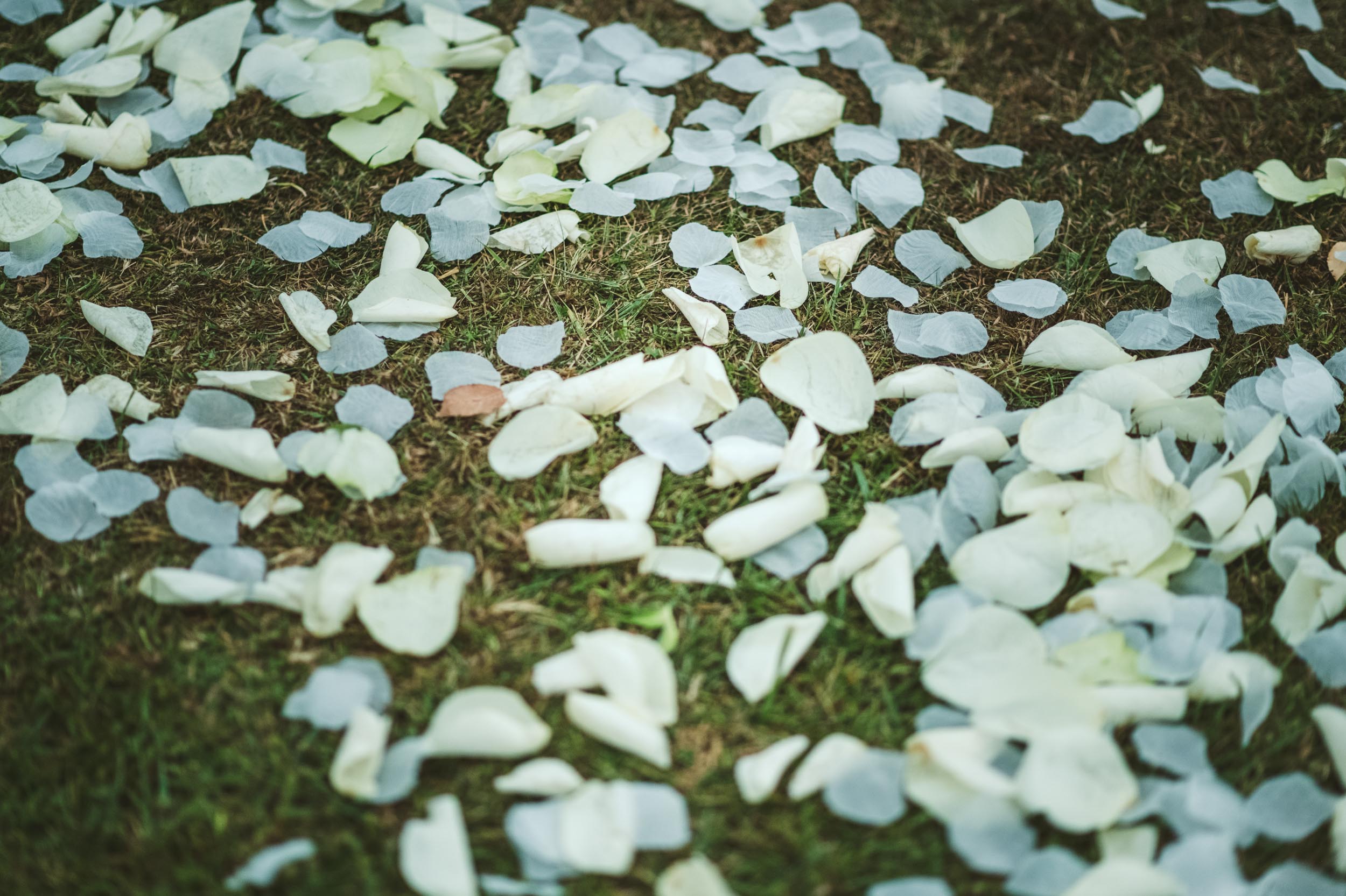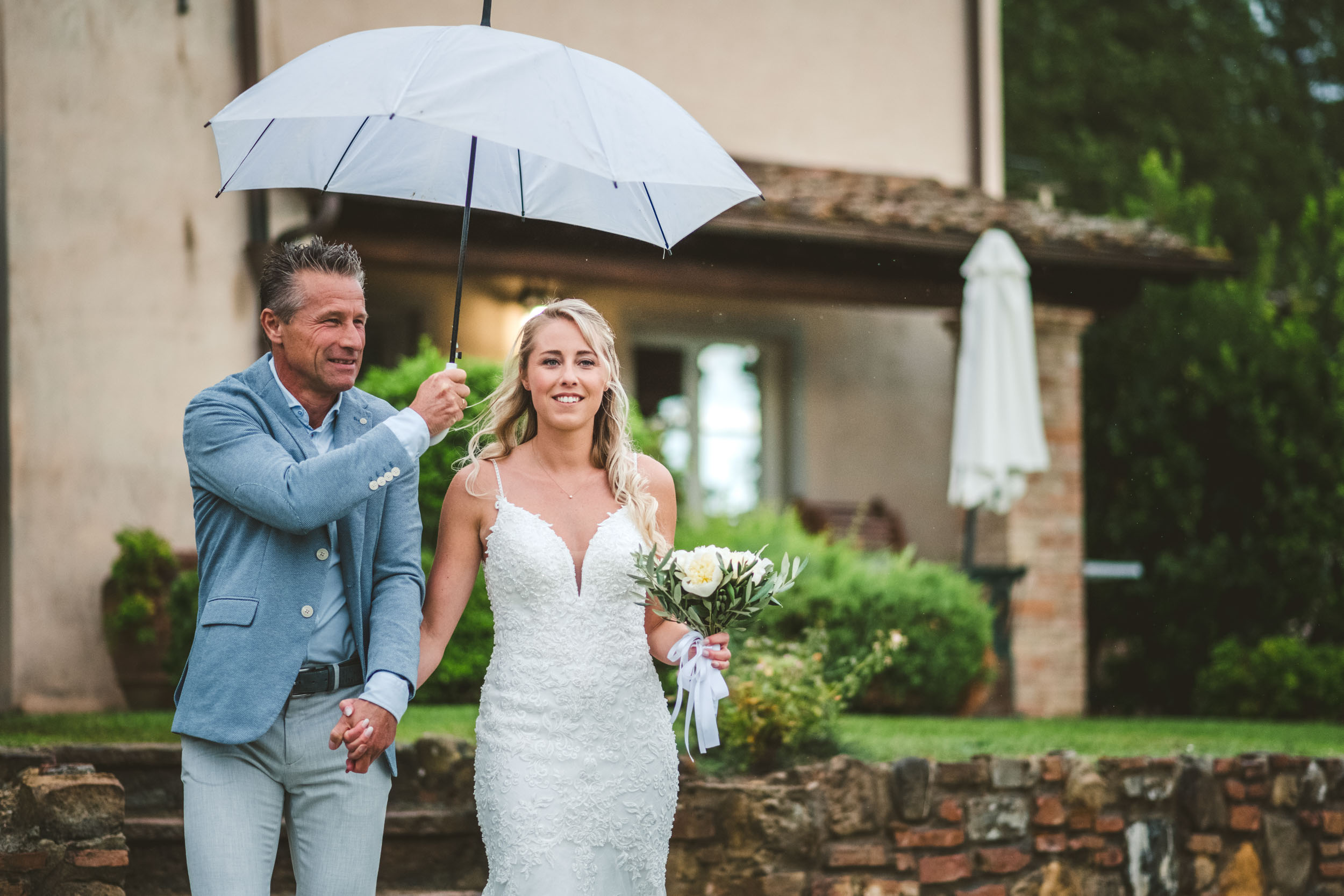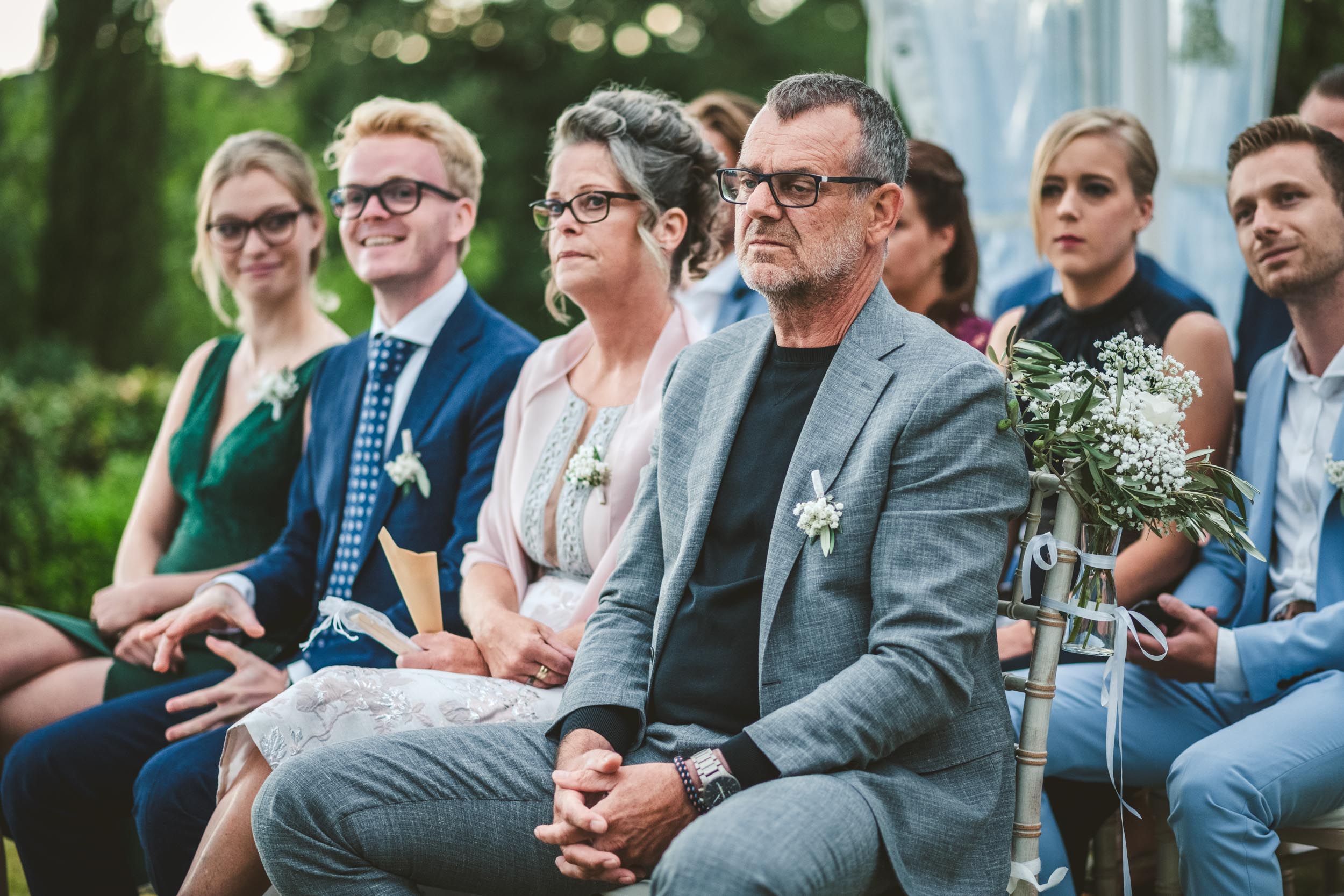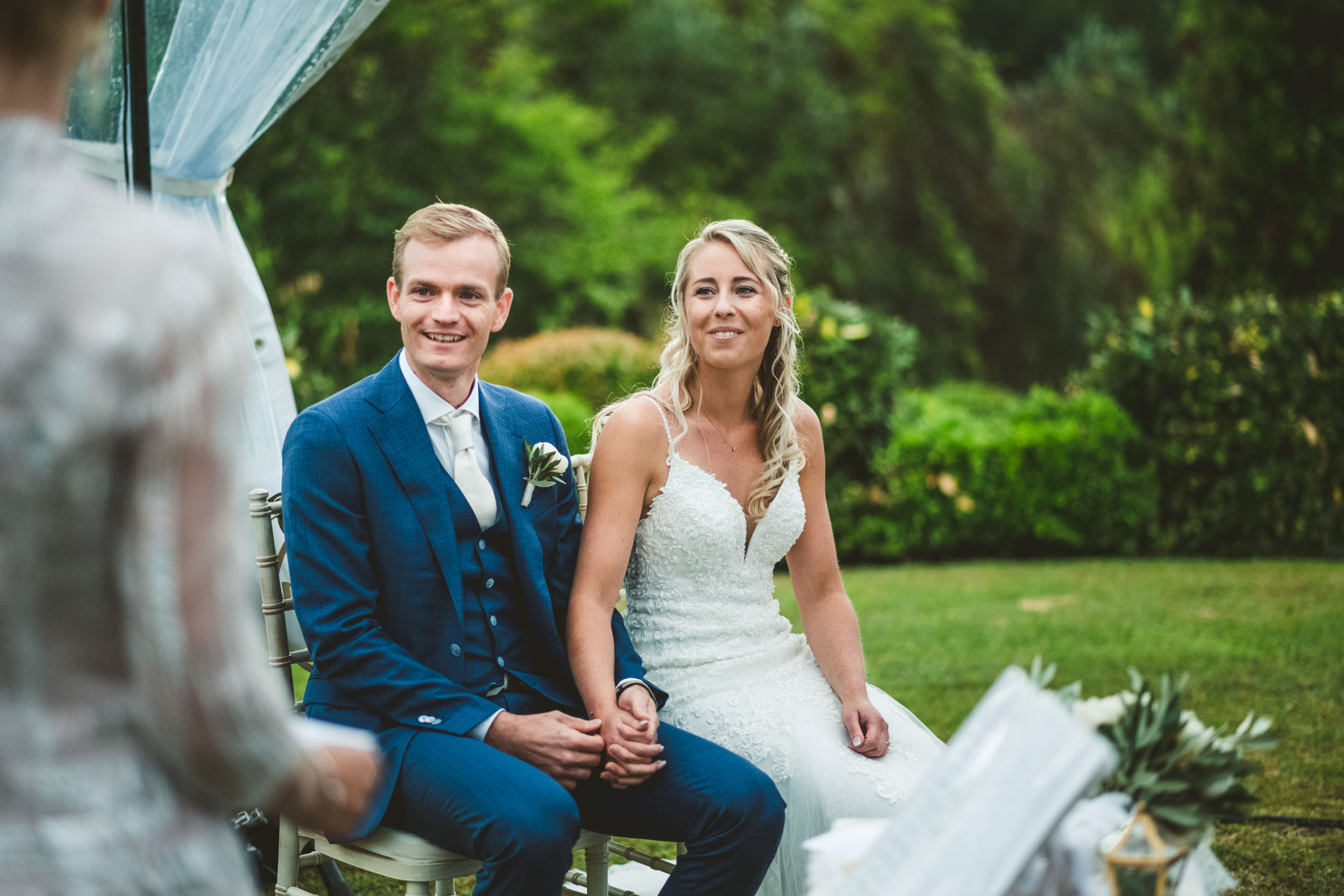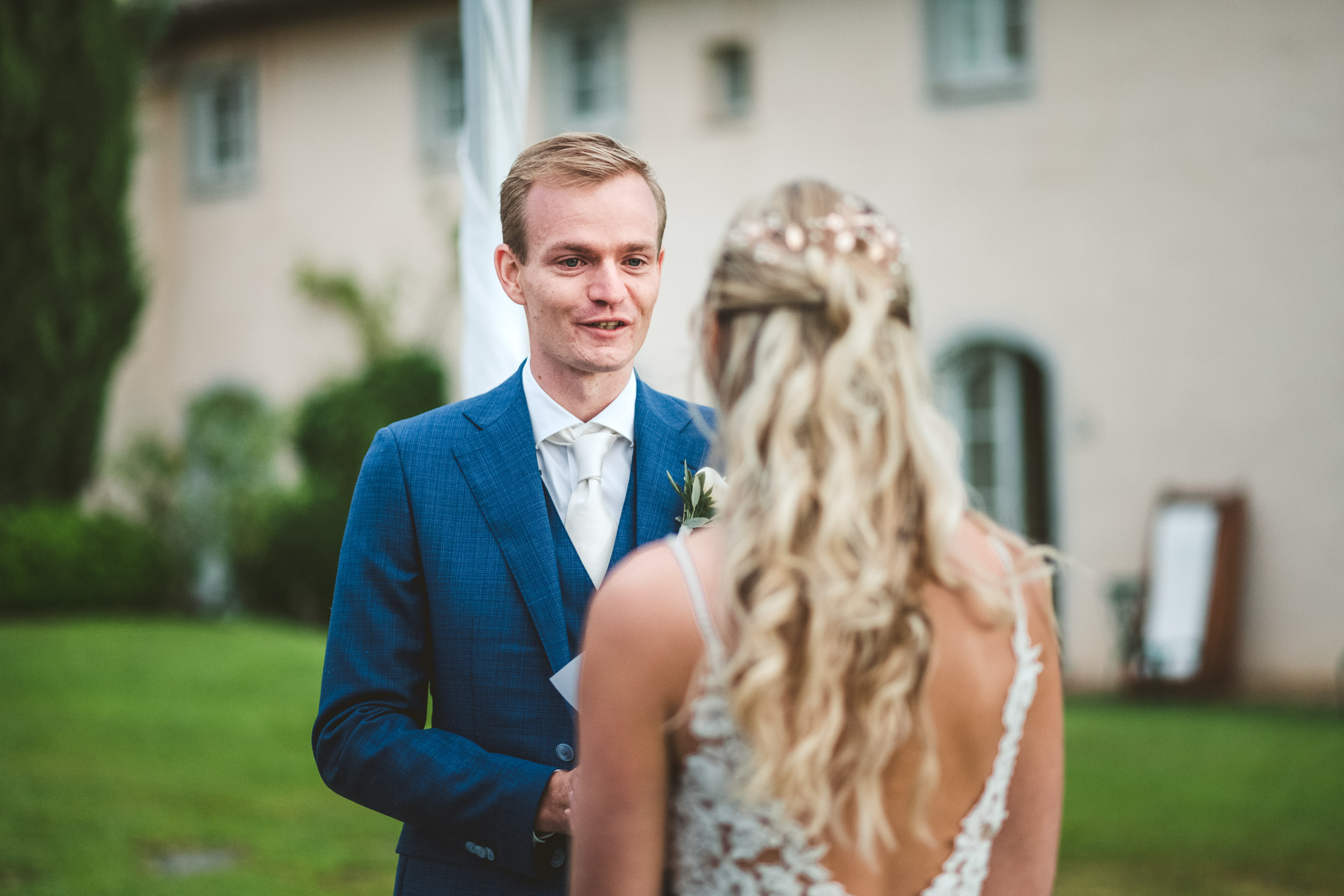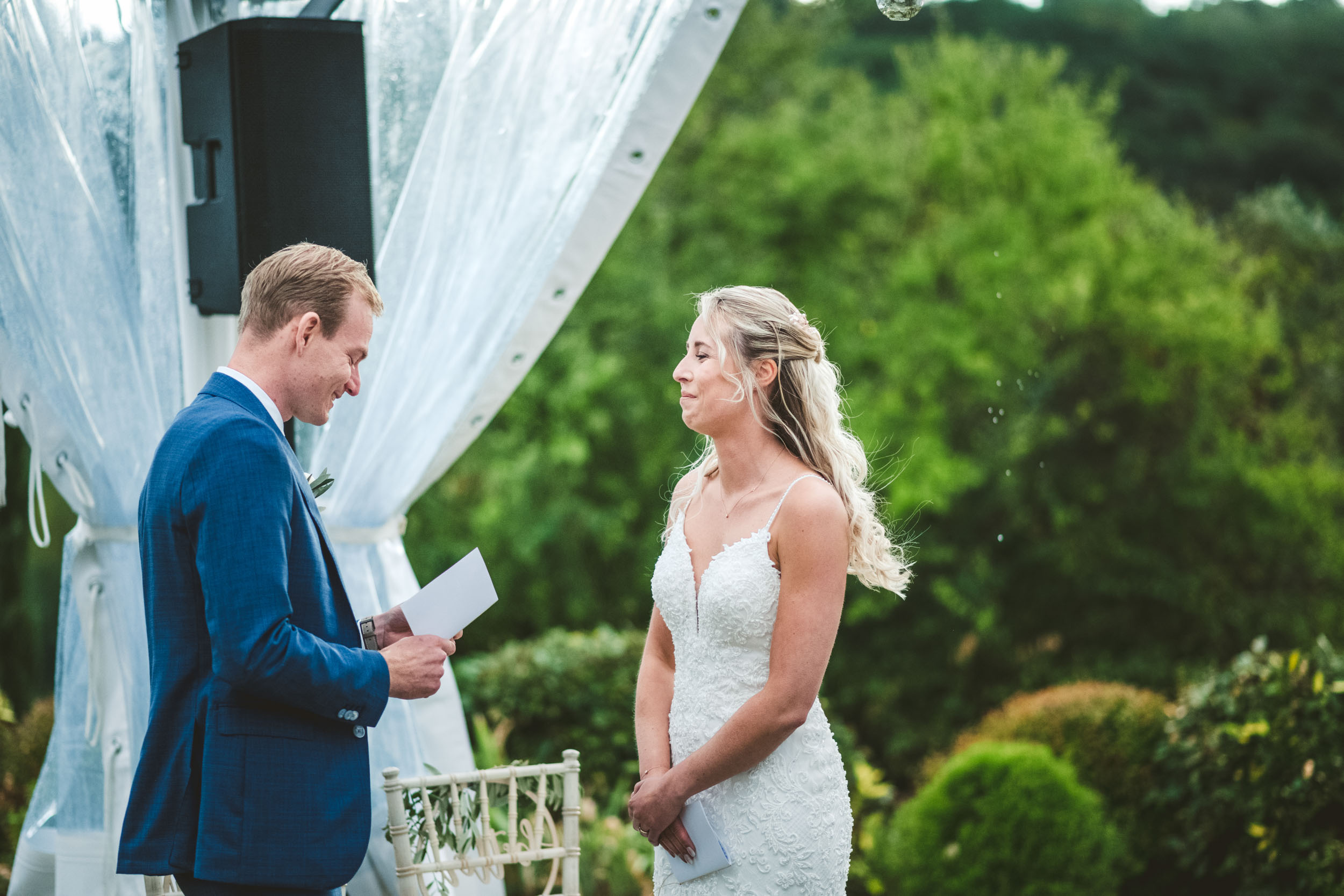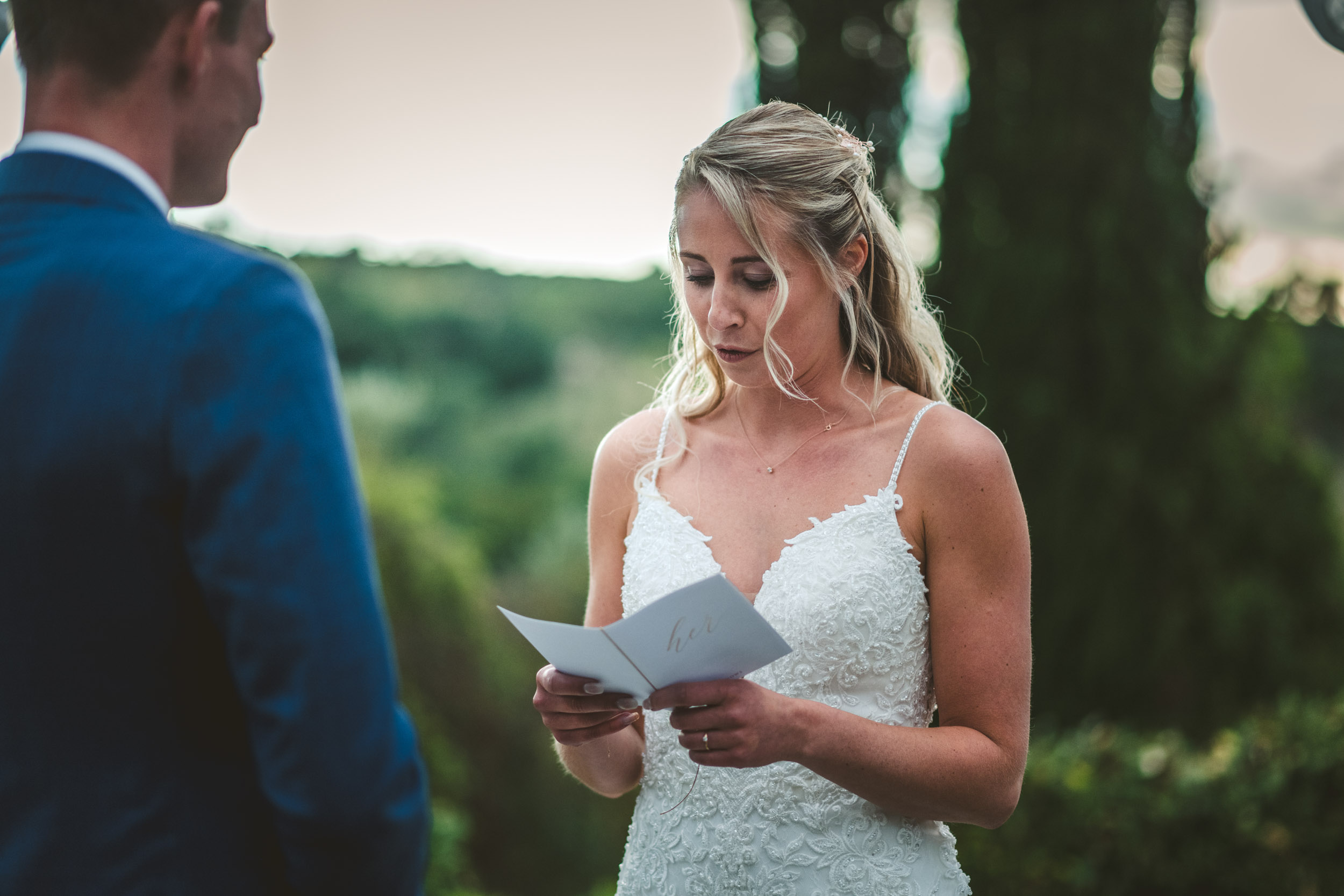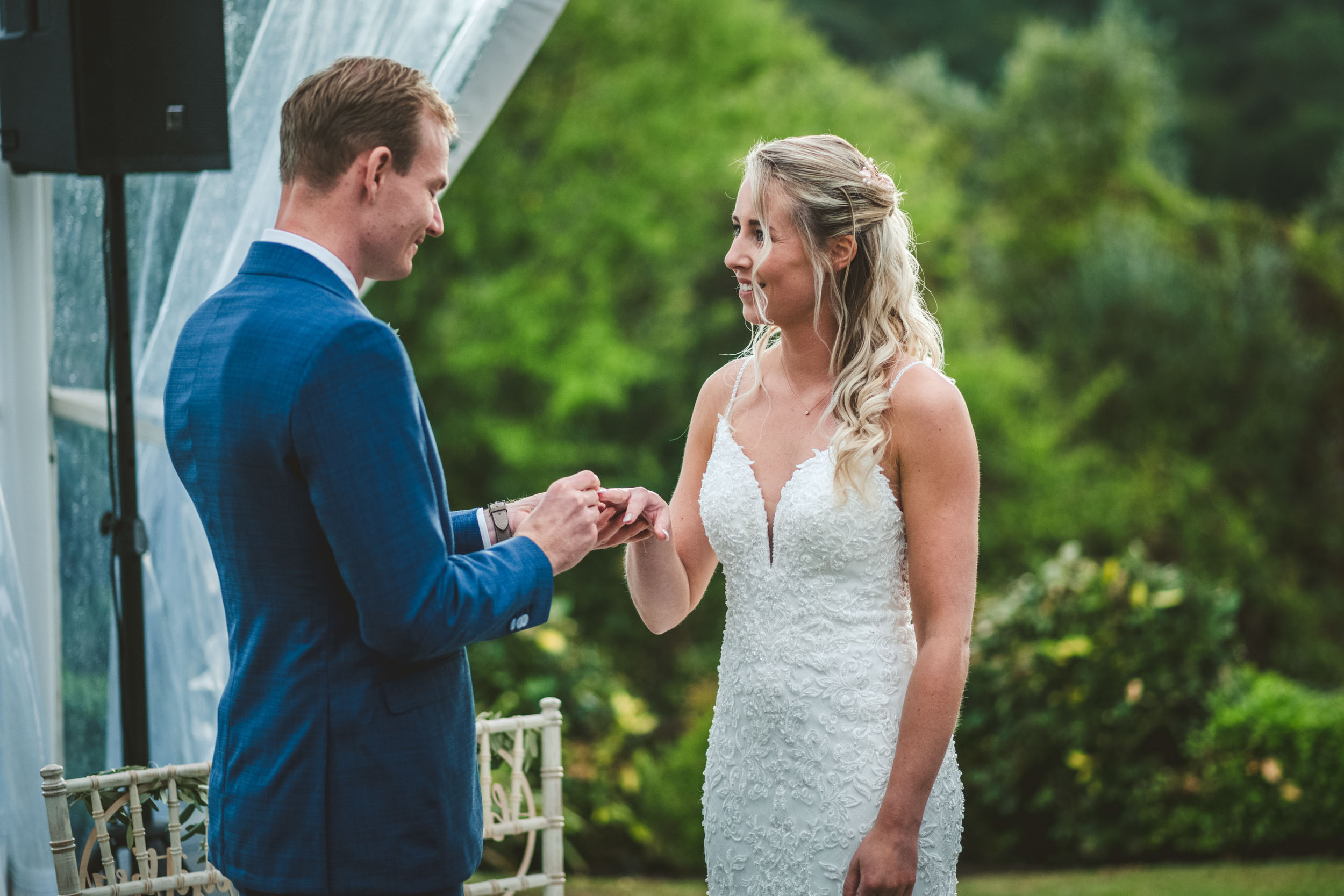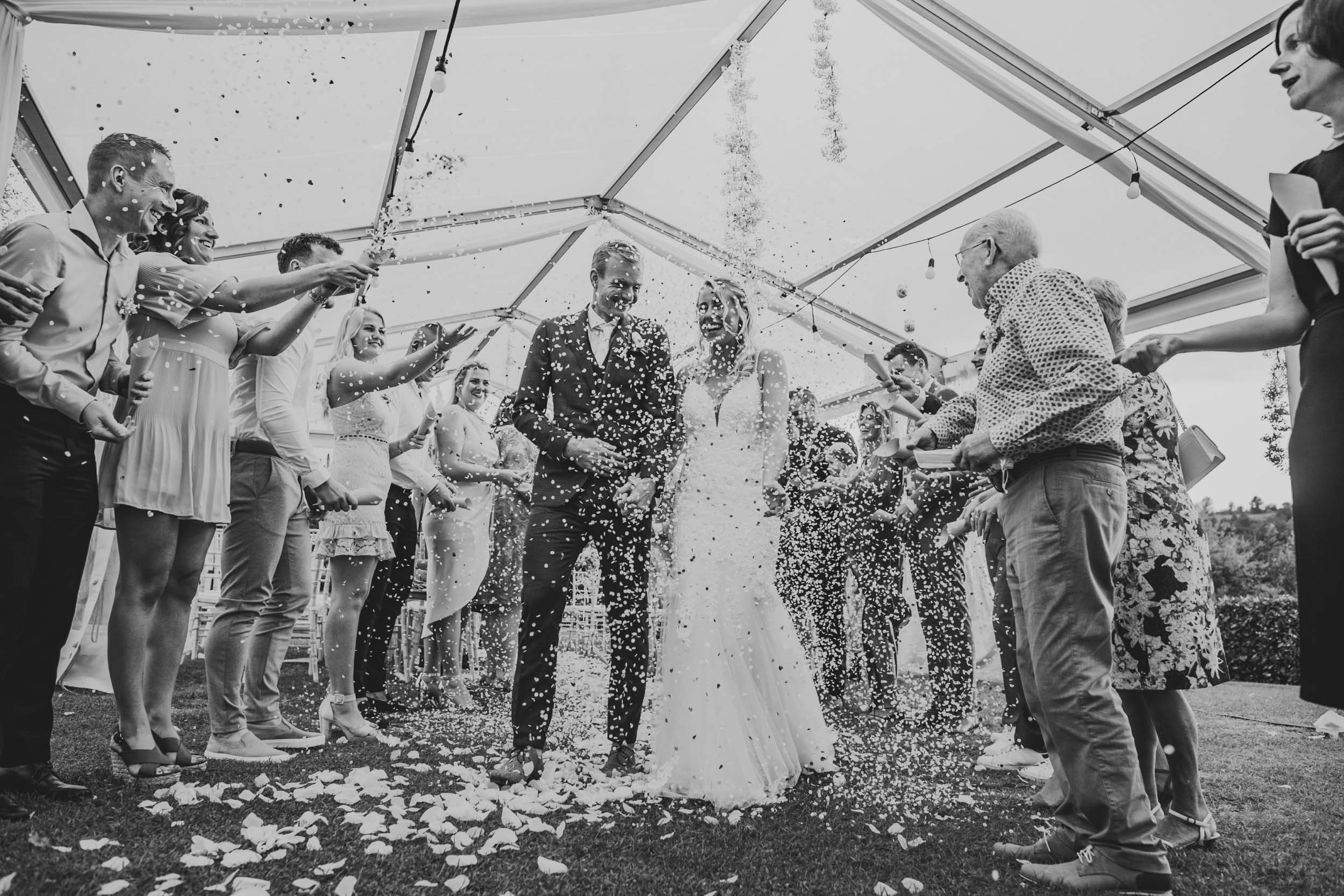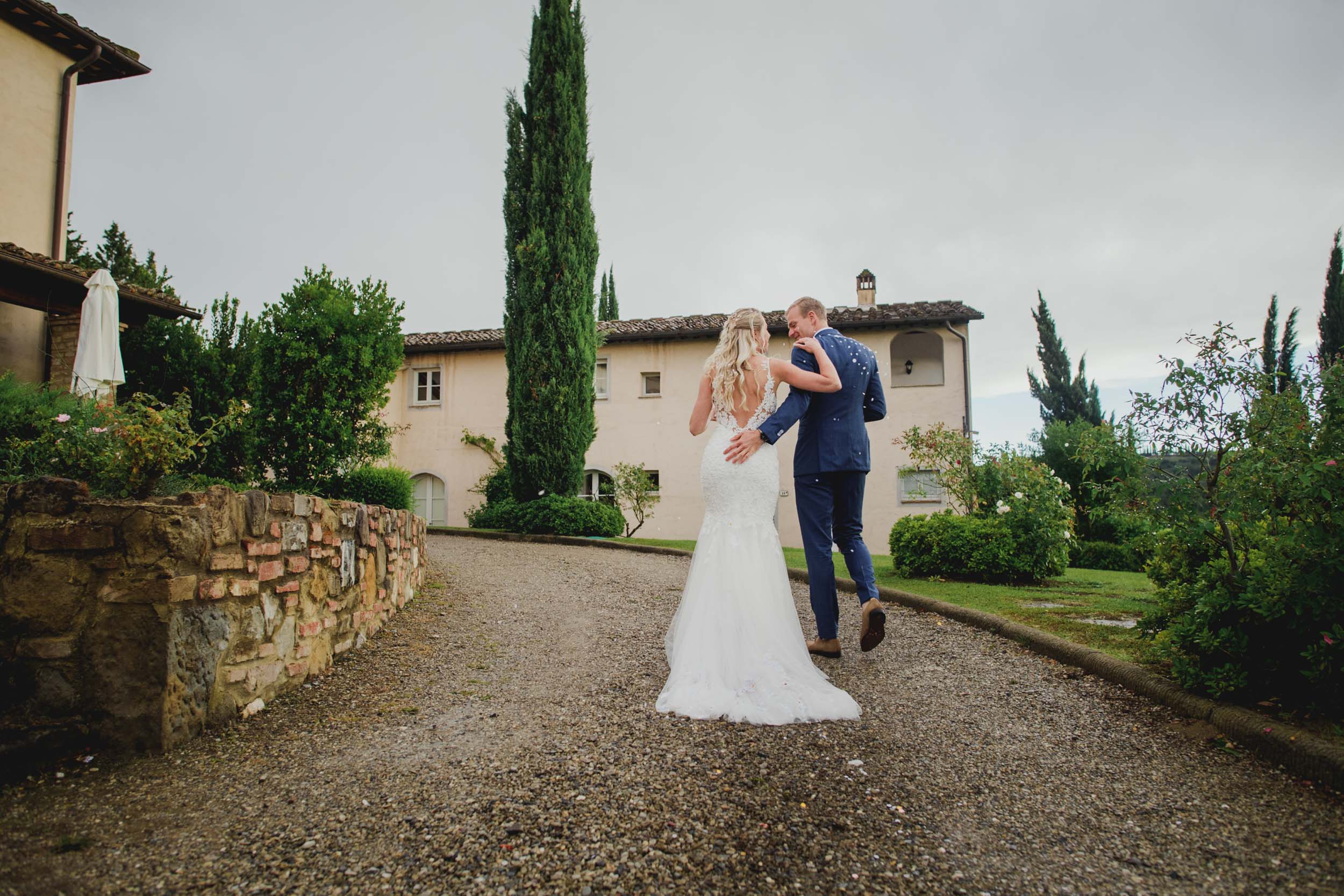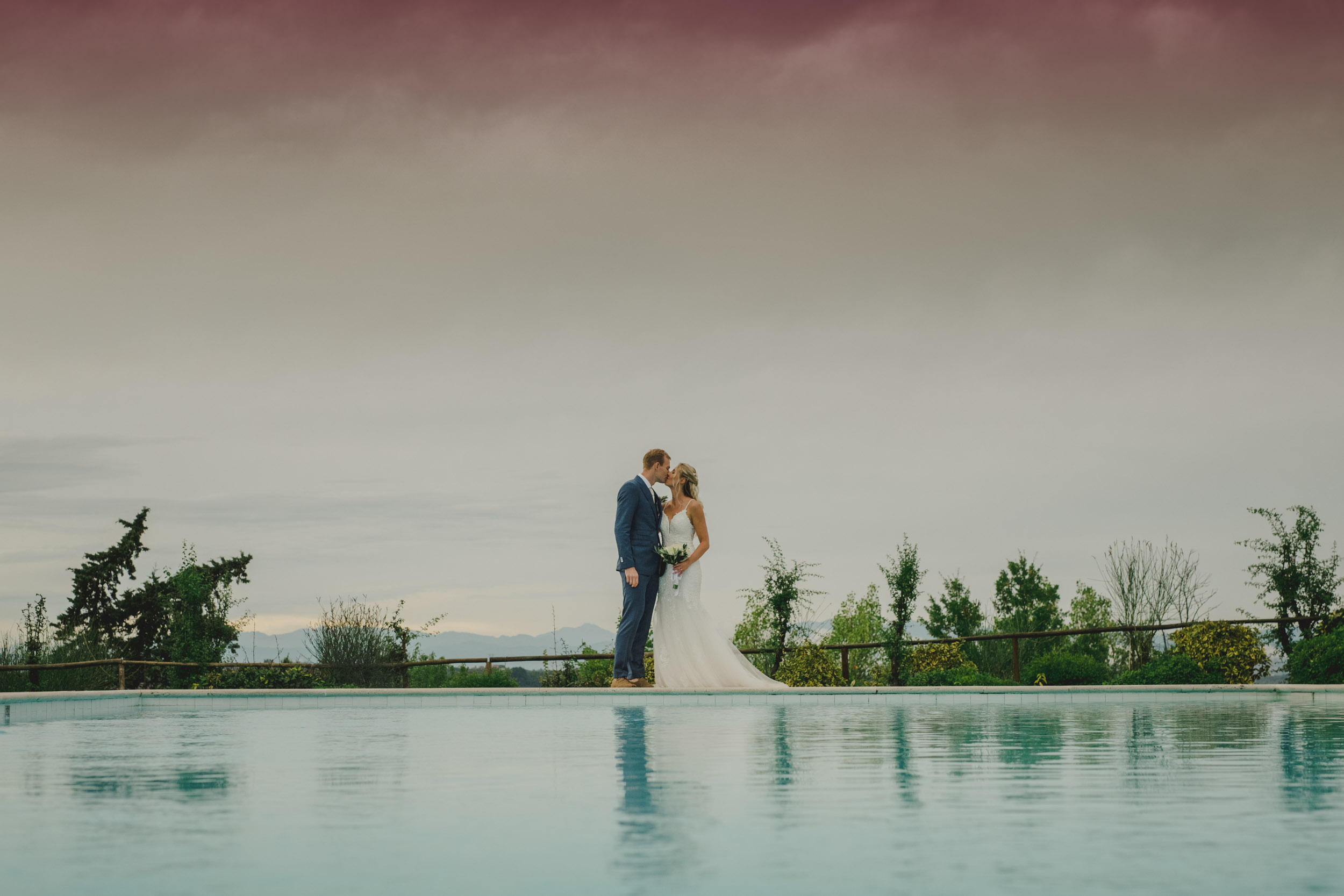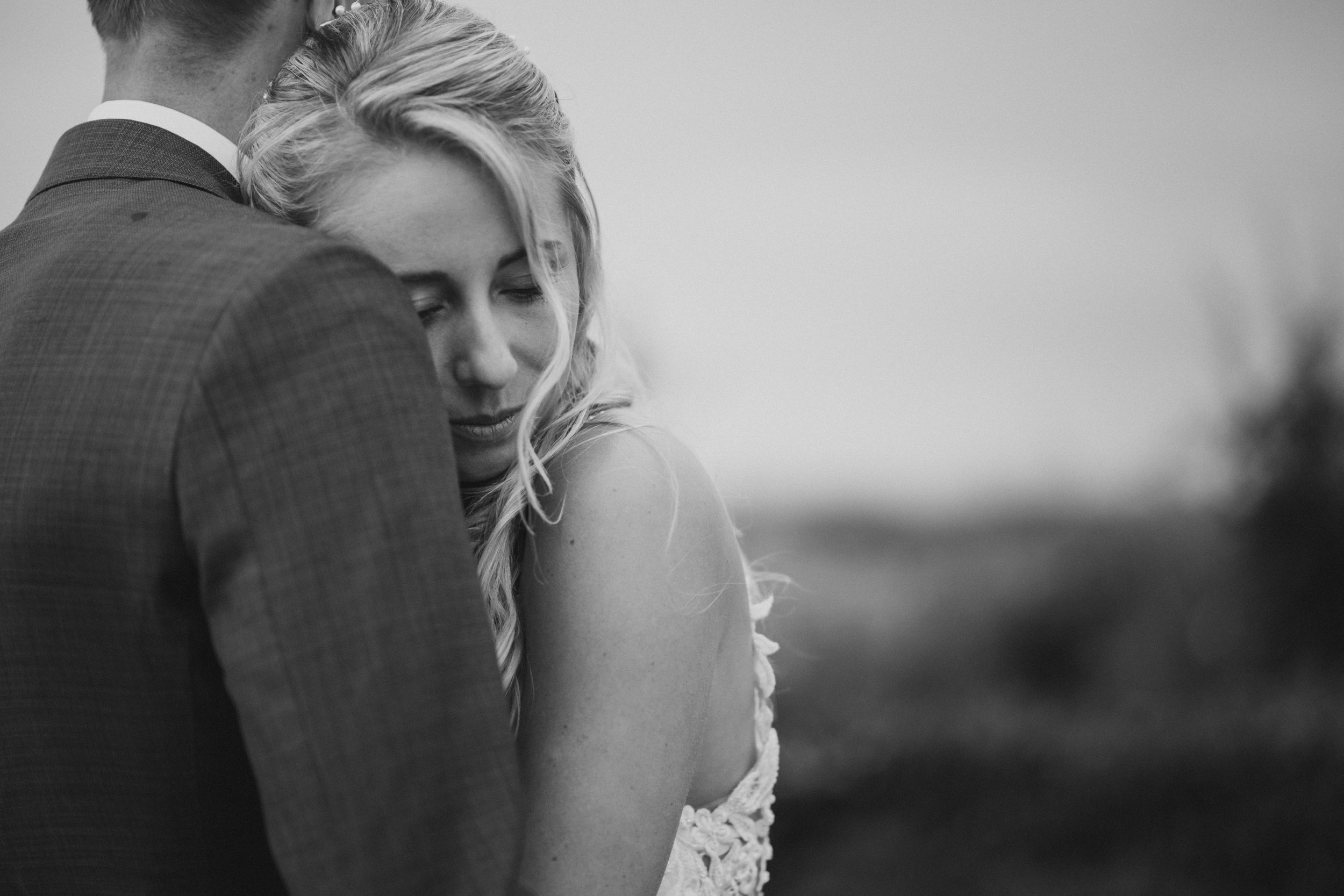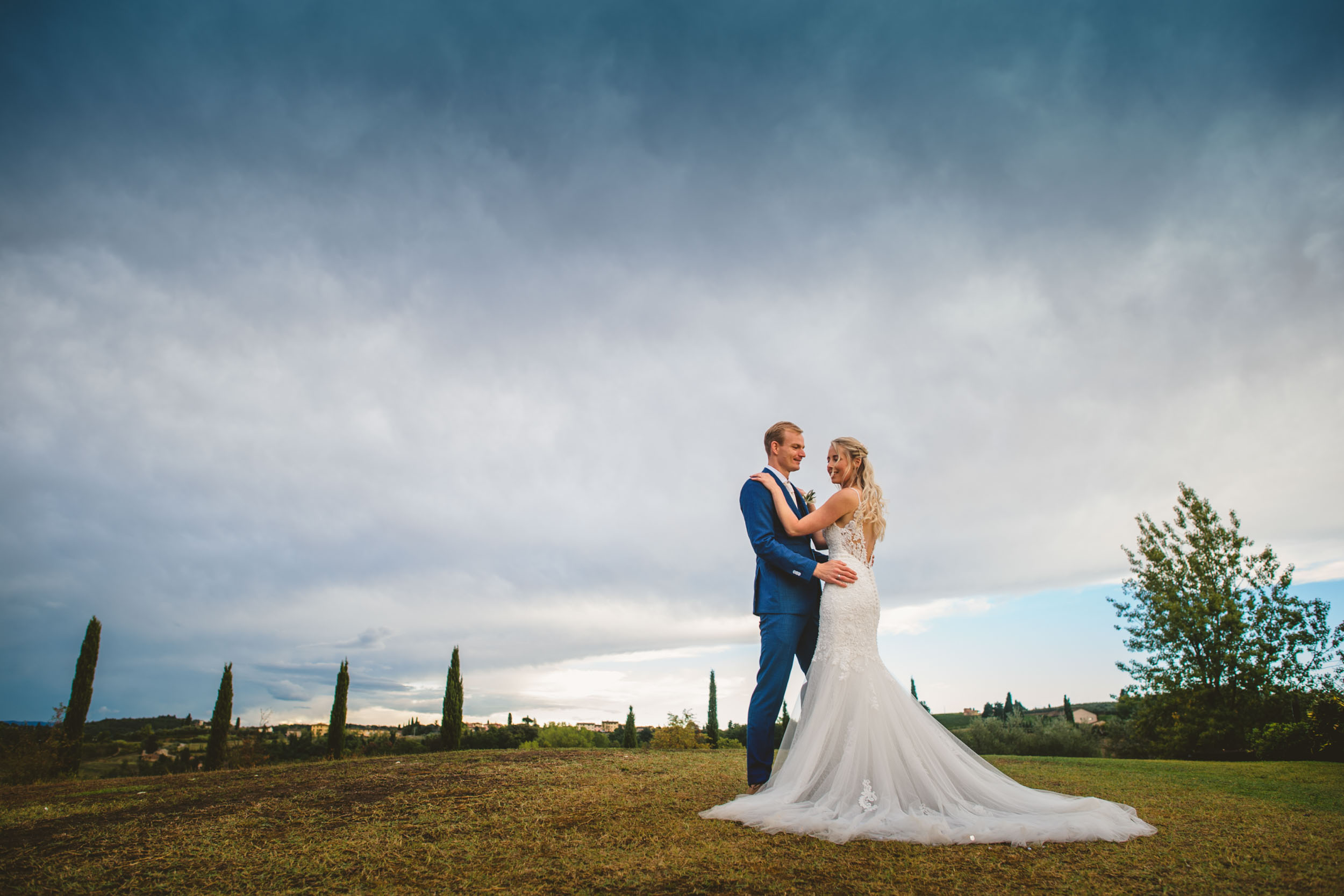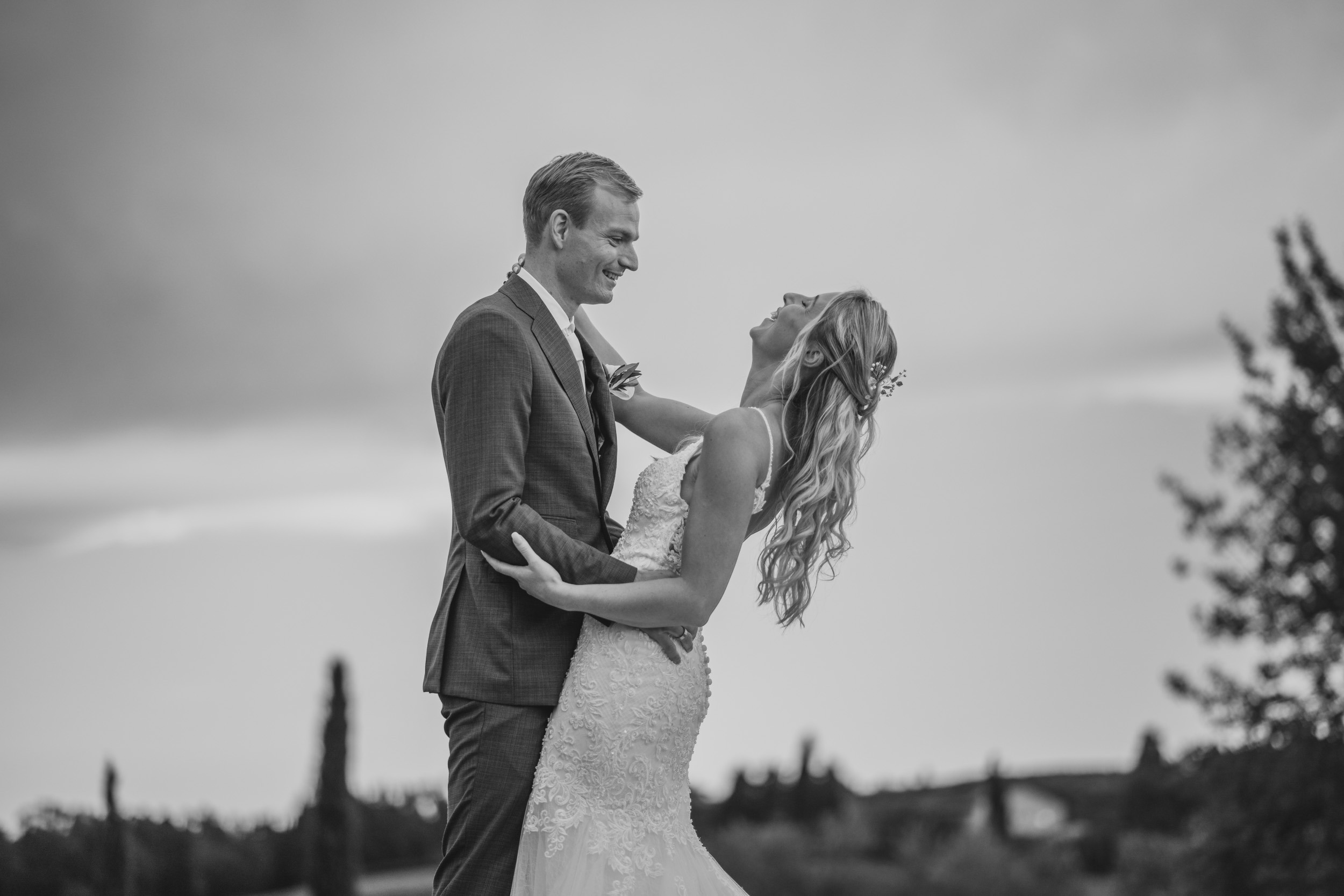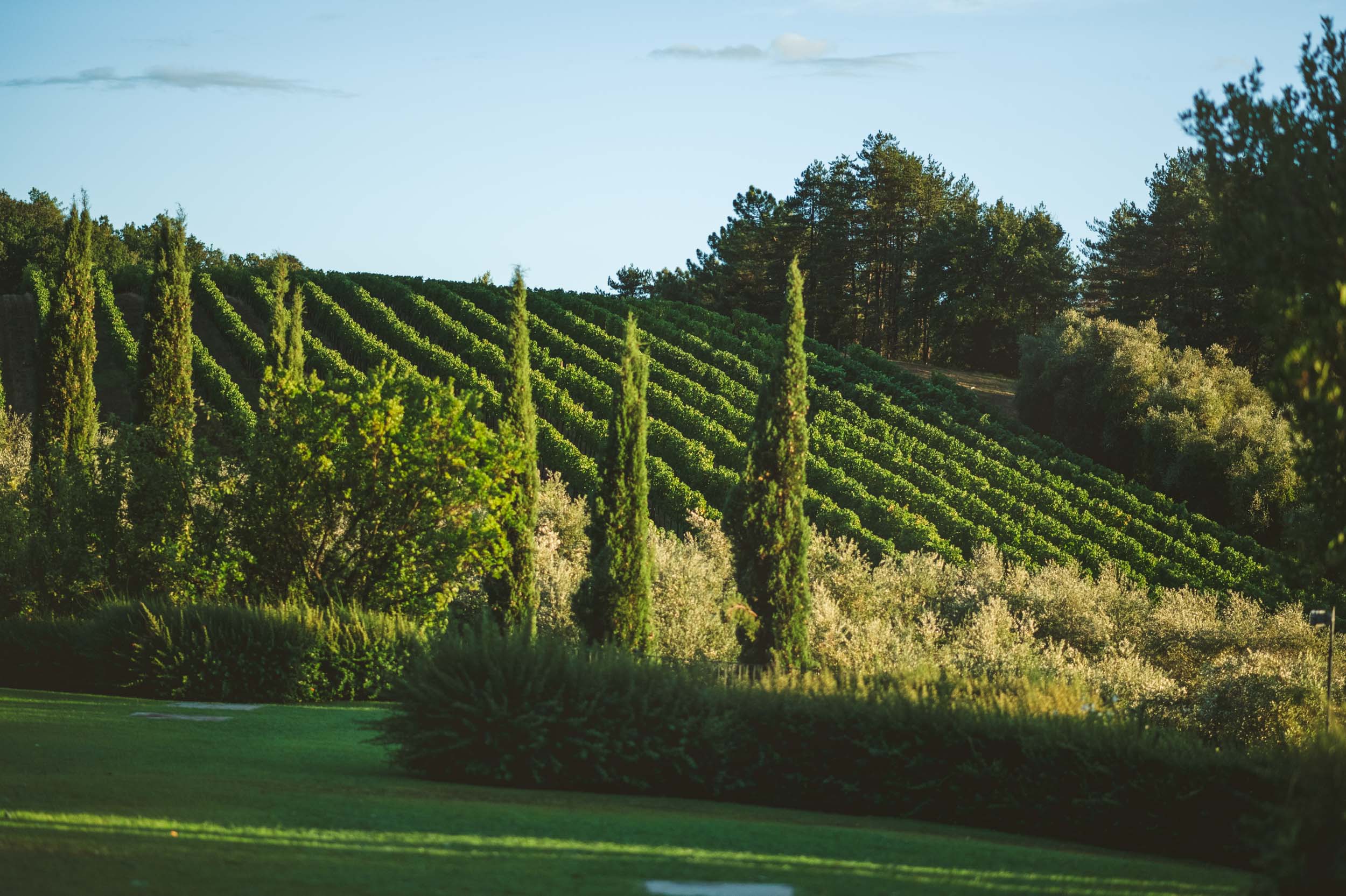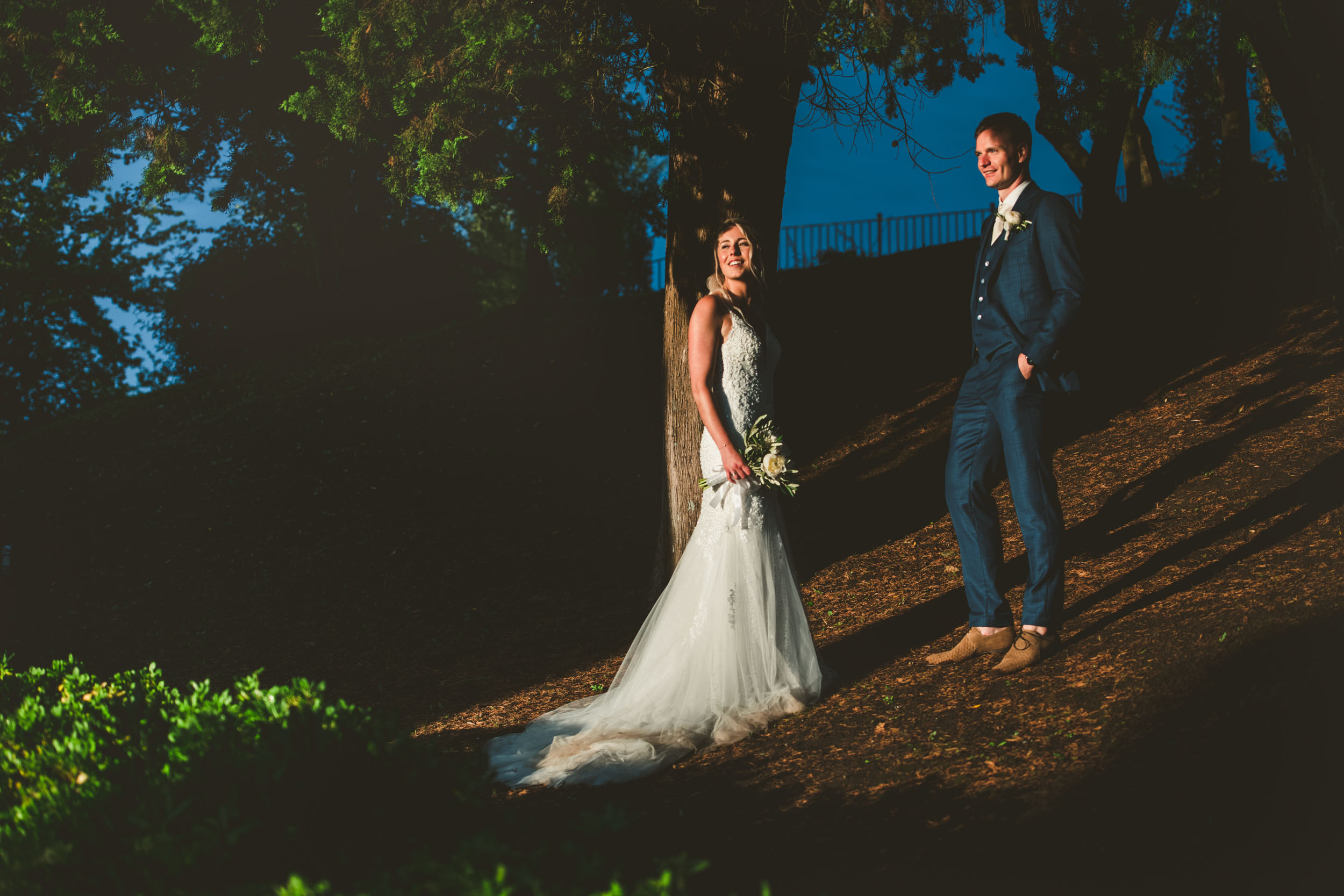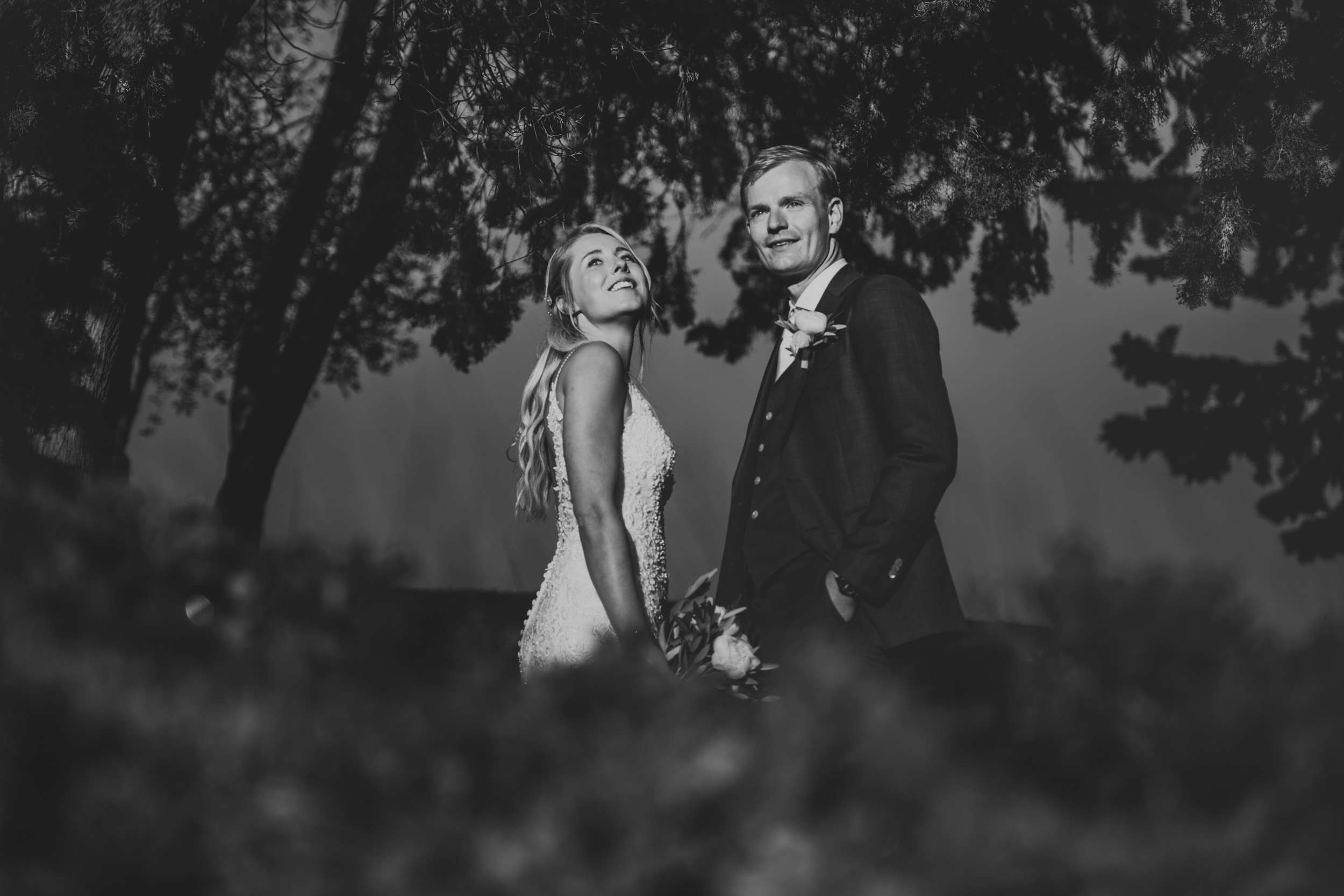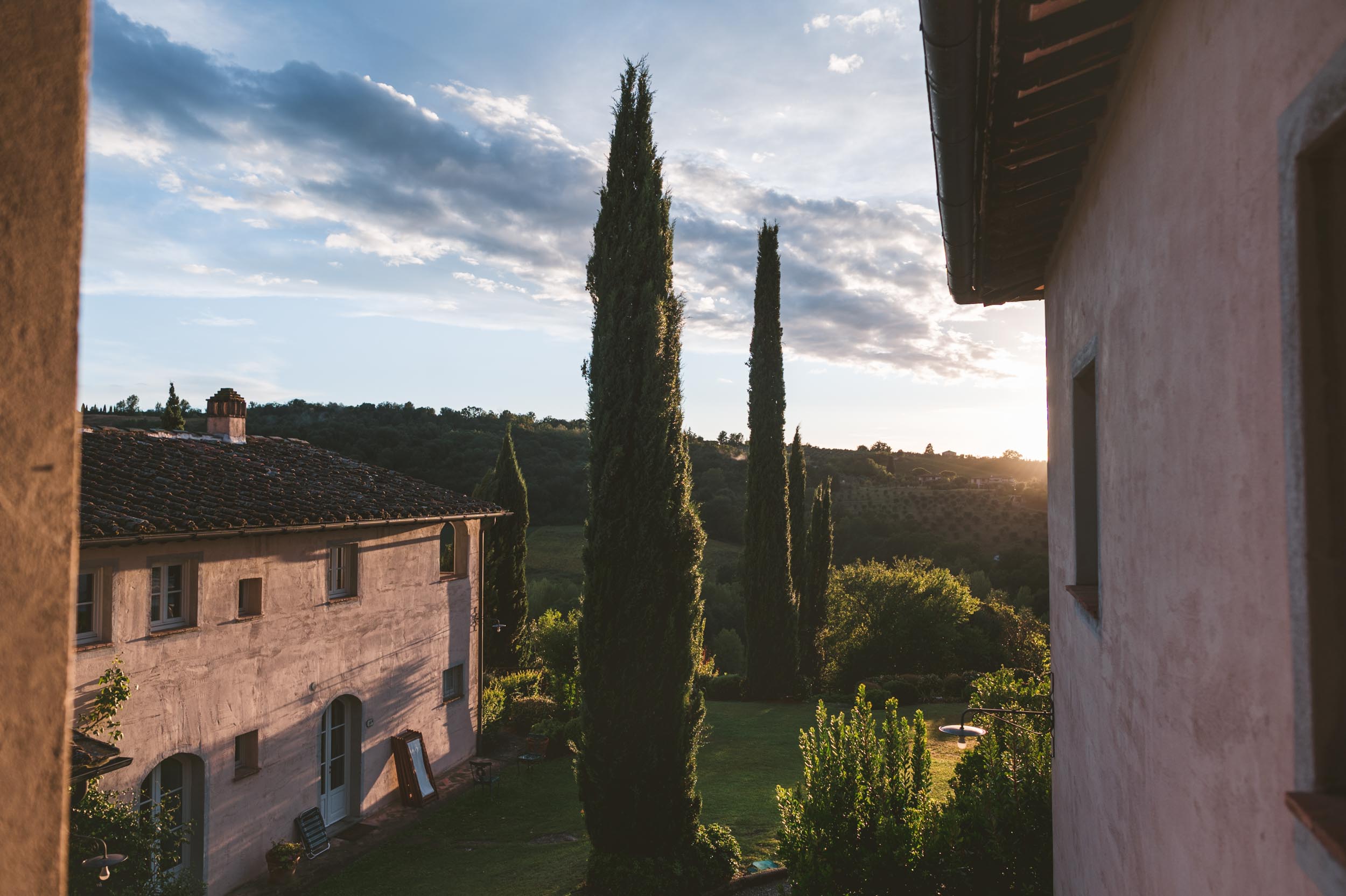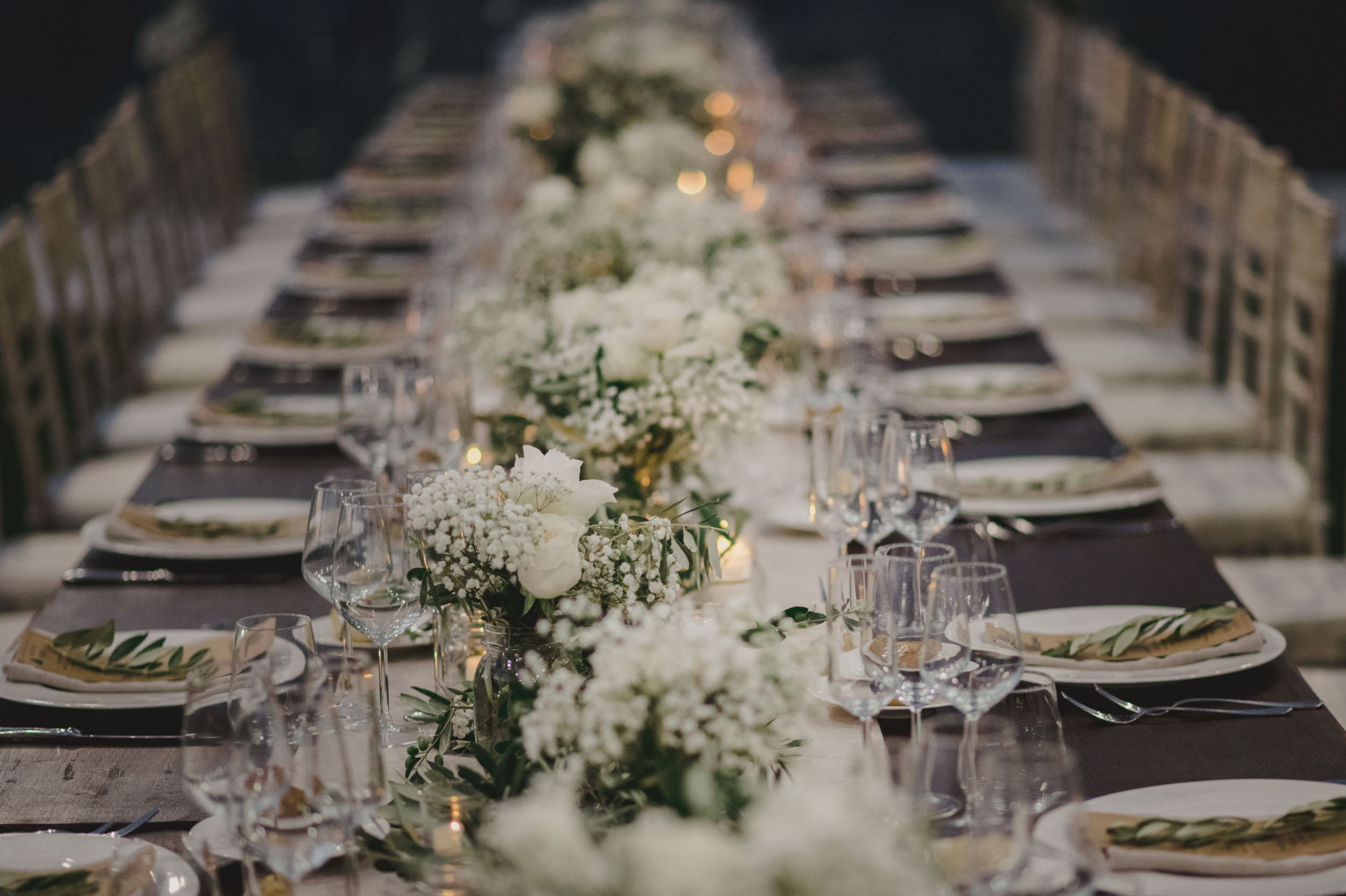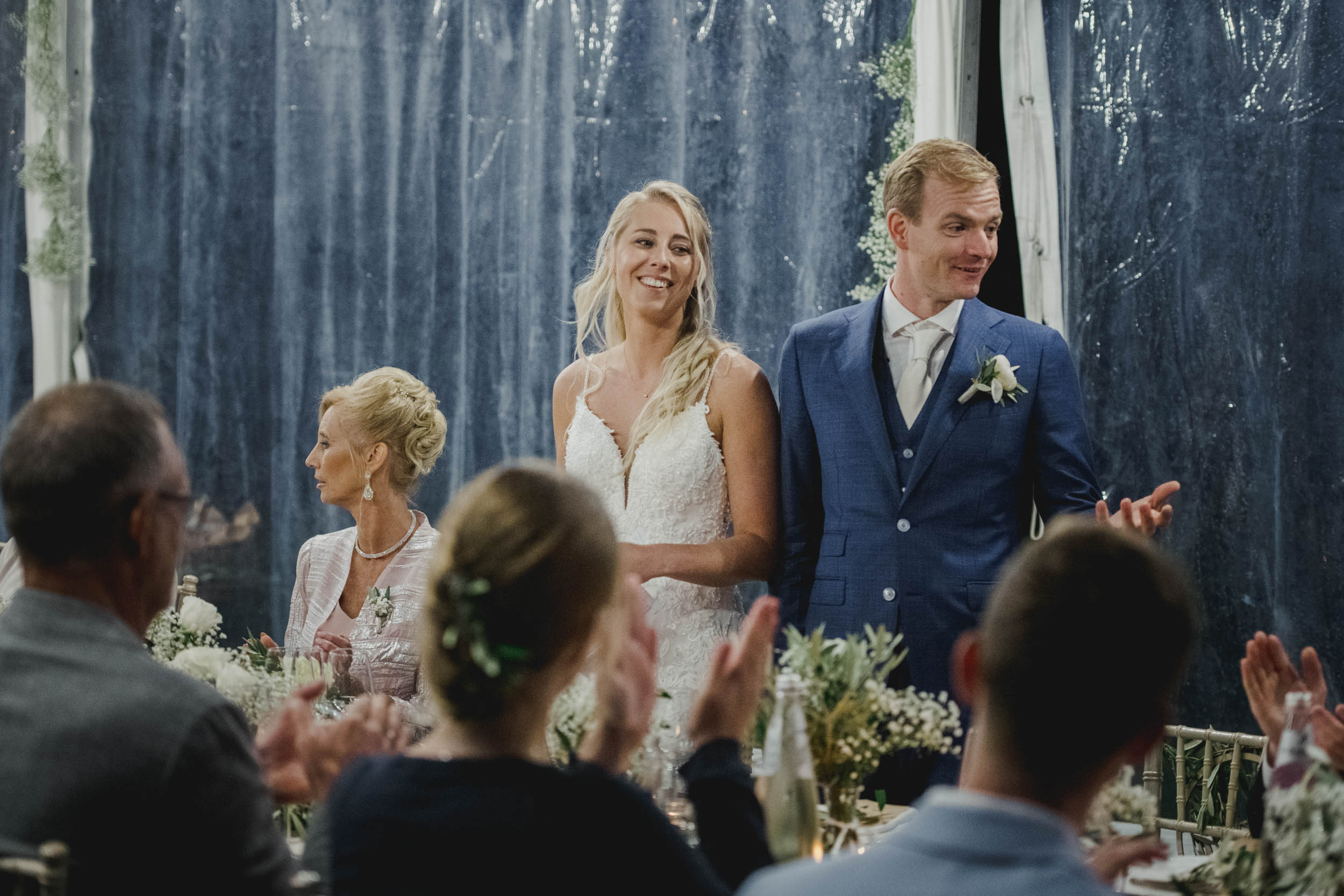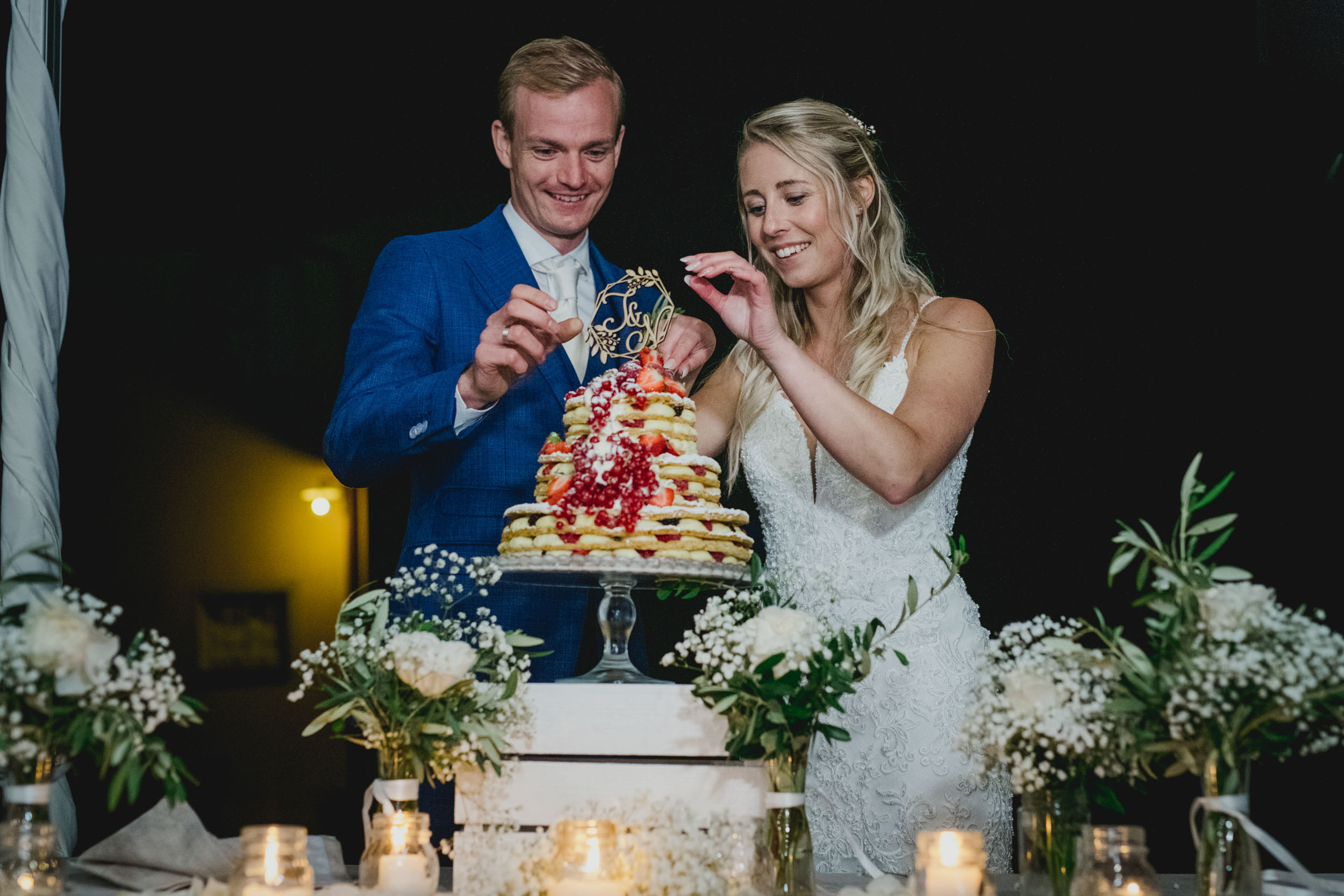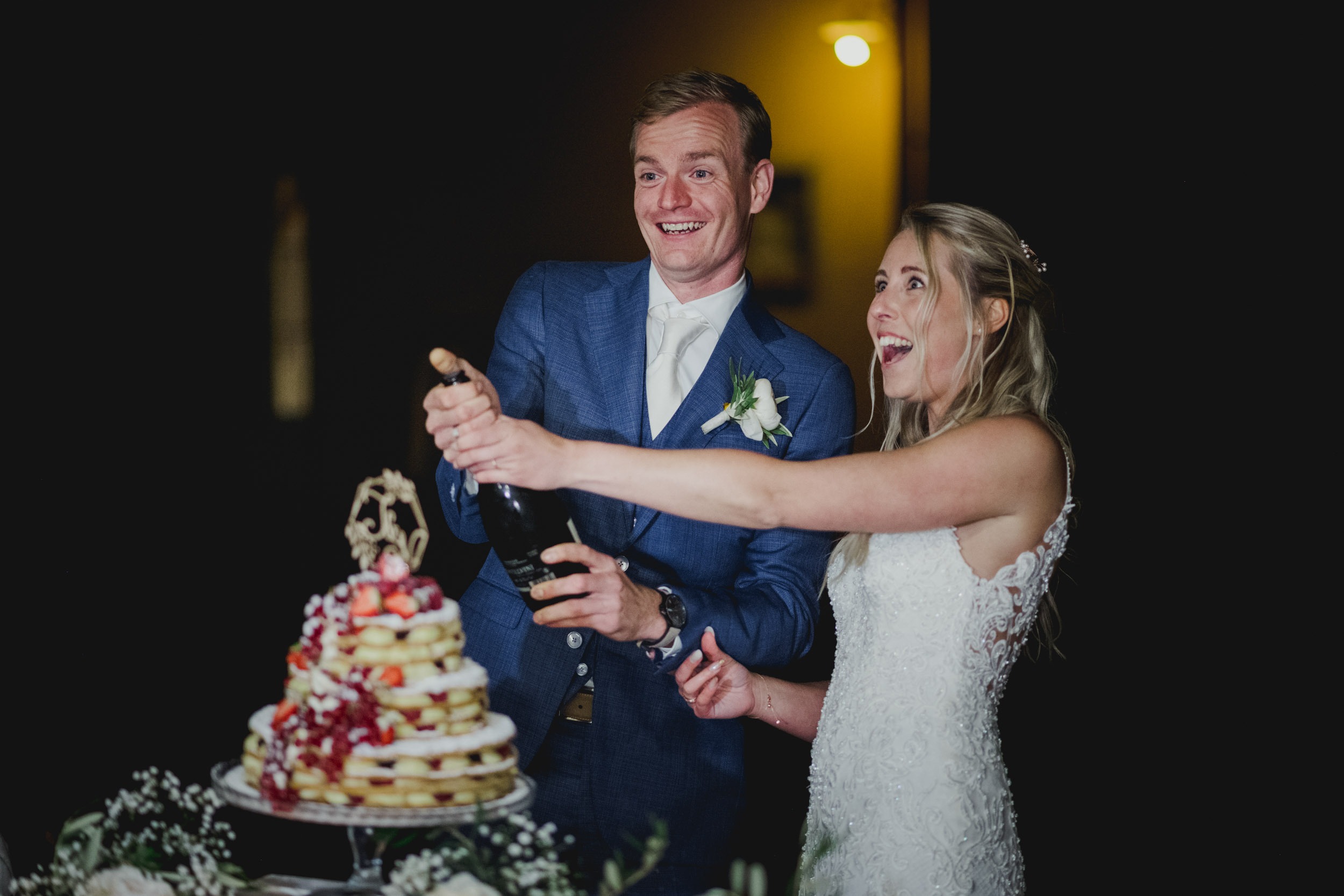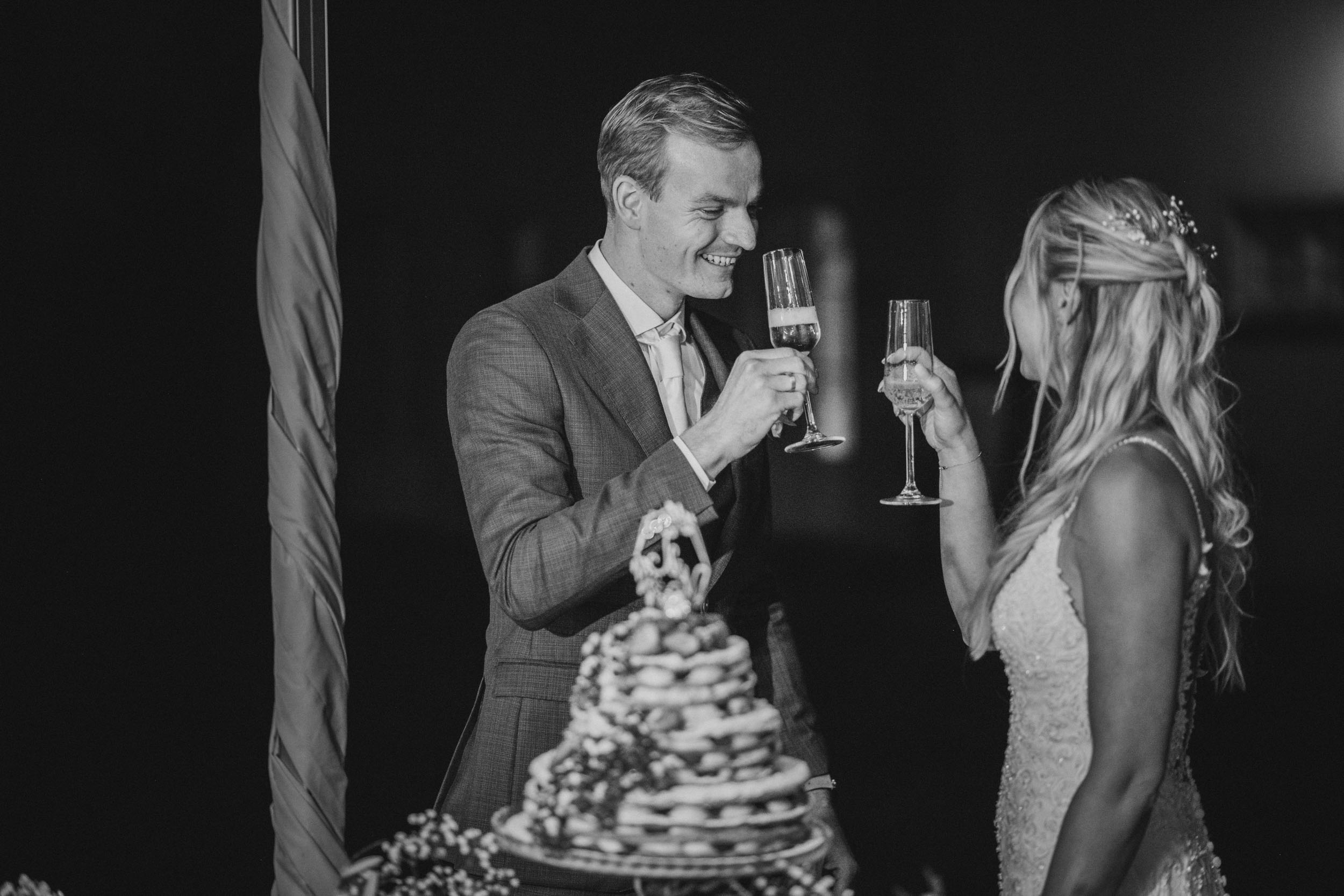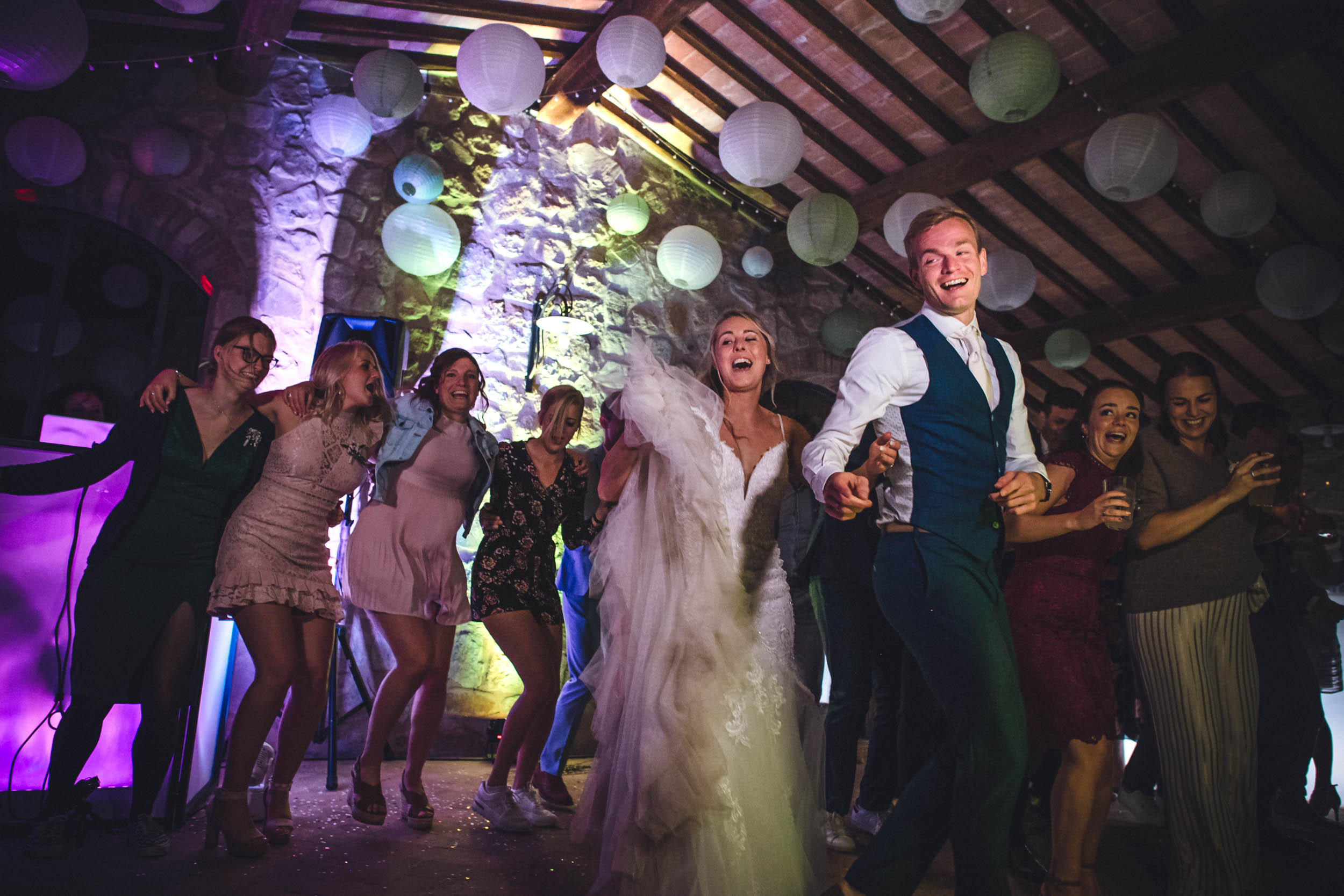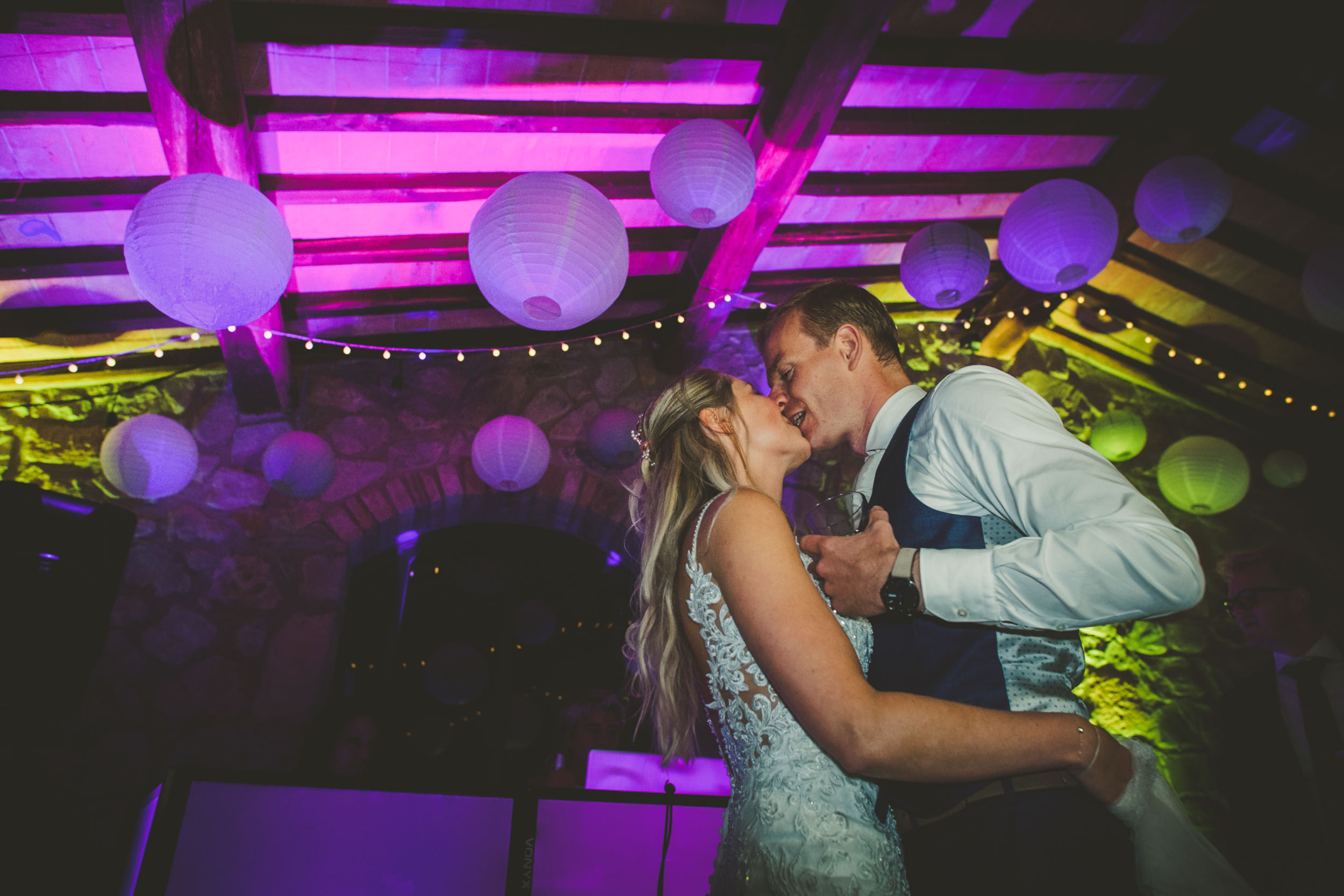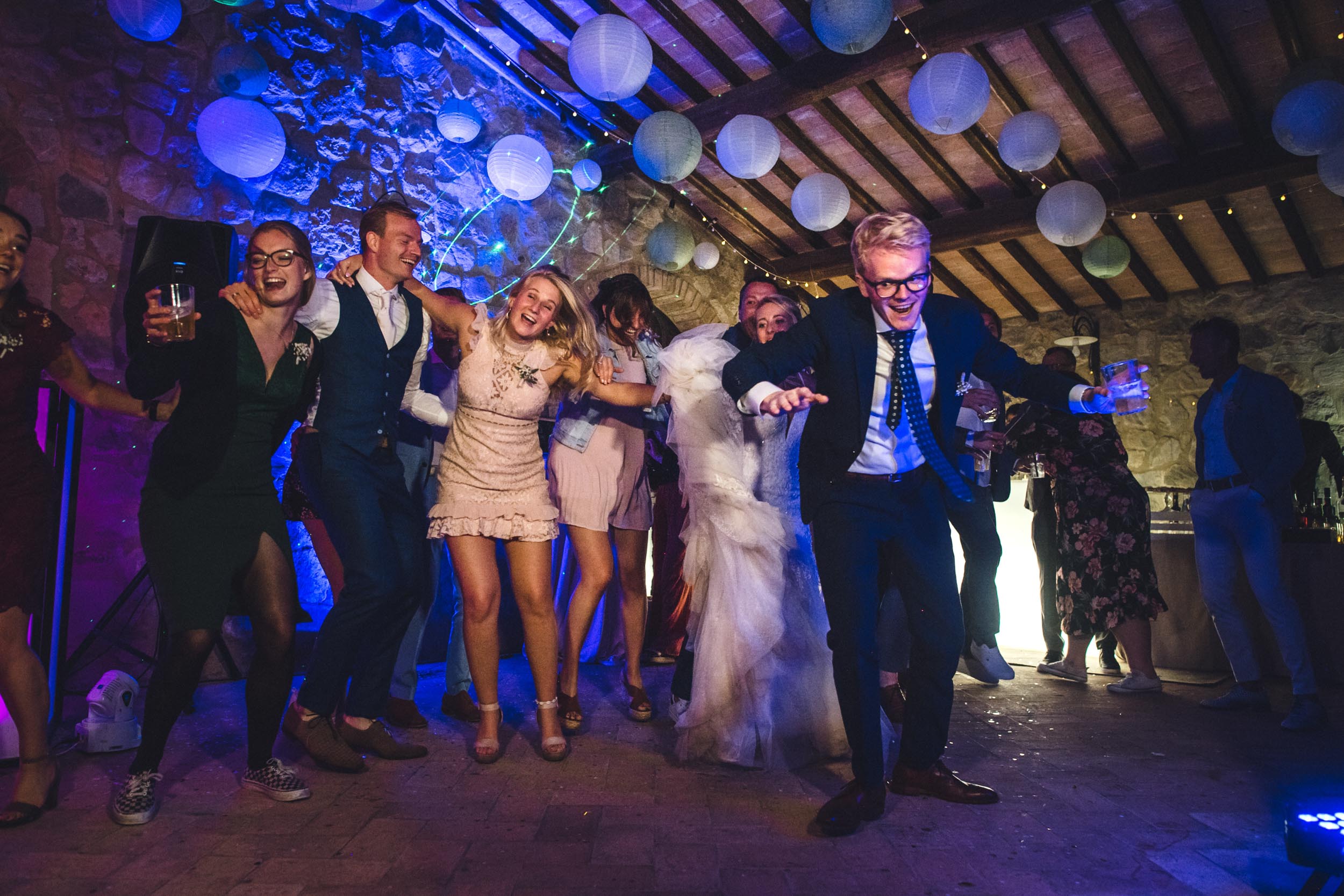 NOELLE & JOREN
DESTINATION WEDDING IN TUSCANY, AT BORGO DELLA MELIANA TUSCANY
Ceremony in Borgo della Meliana, Tuscany
Immersed in a unique landscape, on the hills of Gambassi Terme, in the province of Florence, Borgo della Meliana with its strategic position set in Chianti, is the ideal place for romantic and intimate Destination Weddings in Tuscany. And in Tuscany in August the temperature is very hot, but although Noelle and Joren's wedding takes place on the last day of August, the day opens with a sharp drop in temperature and persistent rain. In fact, even during the preparation of the couple, the rain never leaves us, making the photo shoot complicated due to the mud and wet grass. We then move on to plan B, for which the ceremony takes place under the transparent gazebo, certainly not beautiful, but effective in sheltering us from the rain. In the late afternoon the sky opens giving us time for a couple portrait session, inside the estate. Due to the high humidity, dinner takes place under the gazebo, but the evening goes on very well, until the wedding cake is cut. The wedding party is then hosted under the large arcades of the patronal house, without time limits, so much so that we finish the wedding photo shoot after 2 am!
ROMANTICO MATRIMONIO IN TOSCANA
Cerimonia e Ricevimento presso Borgo della Meliana, Firenze
"Immerso in un paesaggio unico, sulle colline di Gambassi Terme, in provincia di Firenze, Borgo della Meliana con la sua posizione strategica incastonata nel Chianti, è il luogo ideale per romantici e intimi Destination Wedding in Toscana. E in Toscana ad agosto la temperatura è davvero molto calda, ma sebbene il matrimonio di Noelle e Joren si svolga l'ultimo giorno di Agosto, la giornata si apre con un brusco calo di temperatura e una pioggia insistente. Infatti, anche durante la preparazione degli sposi, la pioggia non ci abbandona mai, rendendo complicato il foto servizio a causa del fango e dell'erba bagnata. Si passa dunque al piano B, per cui la cerimonia con rito civile si svolge sotto al gazebo trasparente, di certo non bellissimo, ma efficace nel ripararci dalla pioggia. Nel tardo pomeriggio il cielo si apre dandoci il tempo per una sessione di ritratto di coppia, all'interno degli ampi spazi verdi della tenuta. A causa della forte umidità, la cena si svolge sotto il gazebo, ma la serata va avanti lo stesso molto bene, fino al taglio della torta nuziale. Il wedding party è poi ospitato sotto gli ampi porticati della casa patronale, senza limiti di orario, tanto è che terminiamo il servizio fotografico di matrimonio oltre le 2 di notte!
See the Wedding Trailer!
Client
Tags
Borgo della Meliana, Bride to be, Couple Portrait, Destination Wedding in Tuscany, Fotografo Matrimoni Firenze, Fotografo Matrimonio Siena, Fotografo Matrimonio Toscana, Gambassi terme, Italian Wedding Photographer in Tuscany, Luxury Wedding in Tuscany, Portrait Photographer, Tuscany, Wedding in Firenze, WPJA, WPJA PHOTOGRAPHER
Share