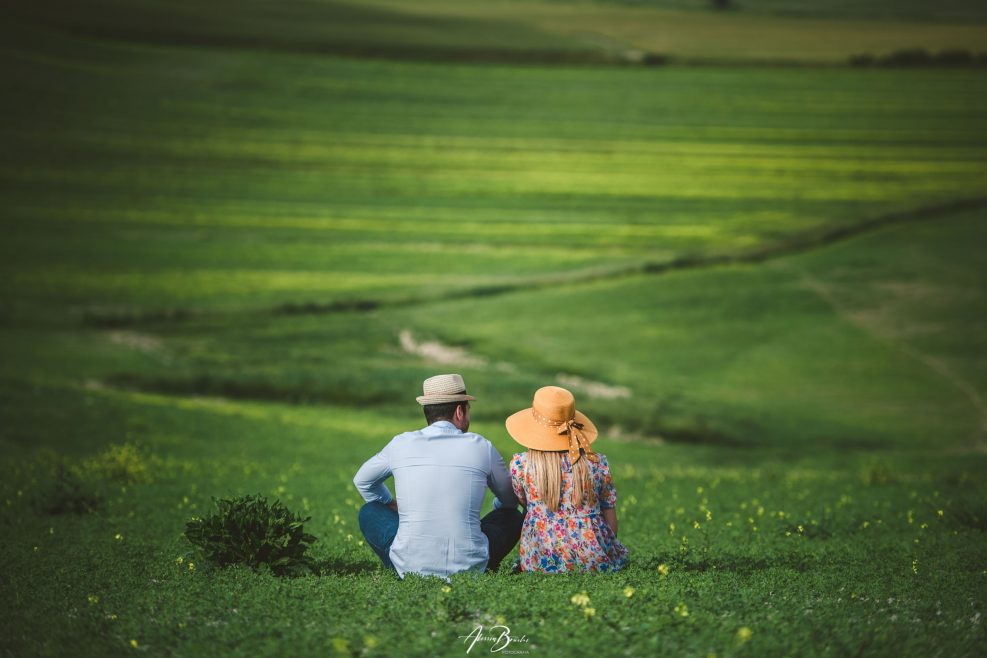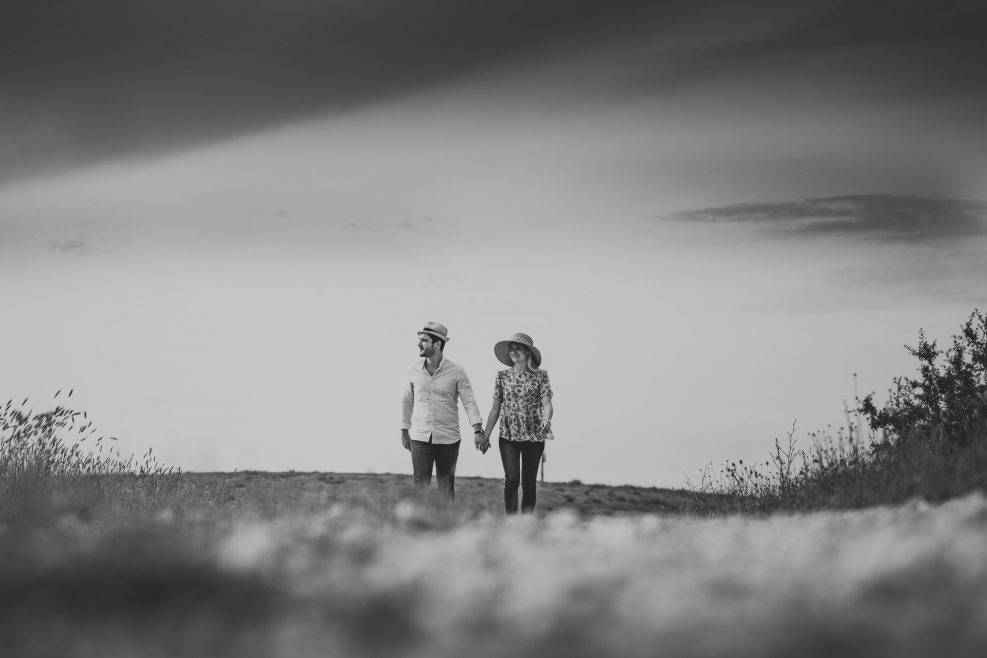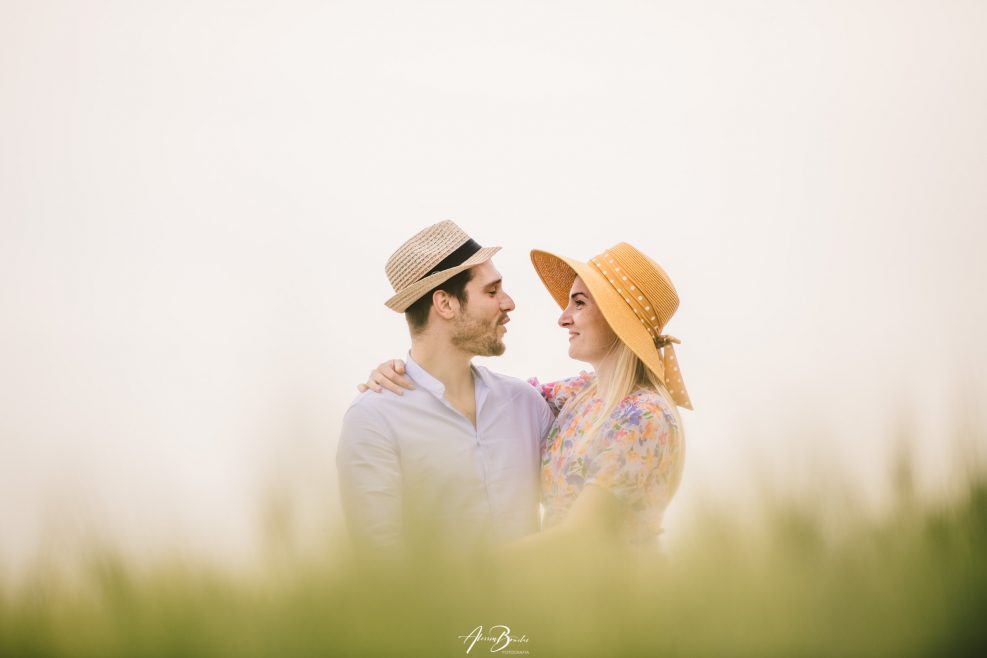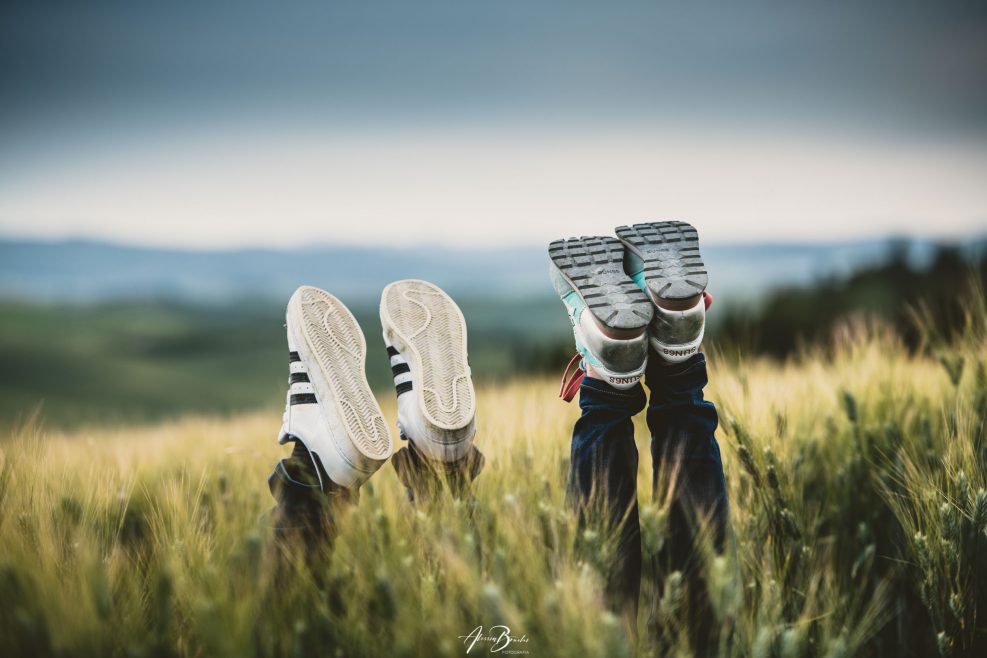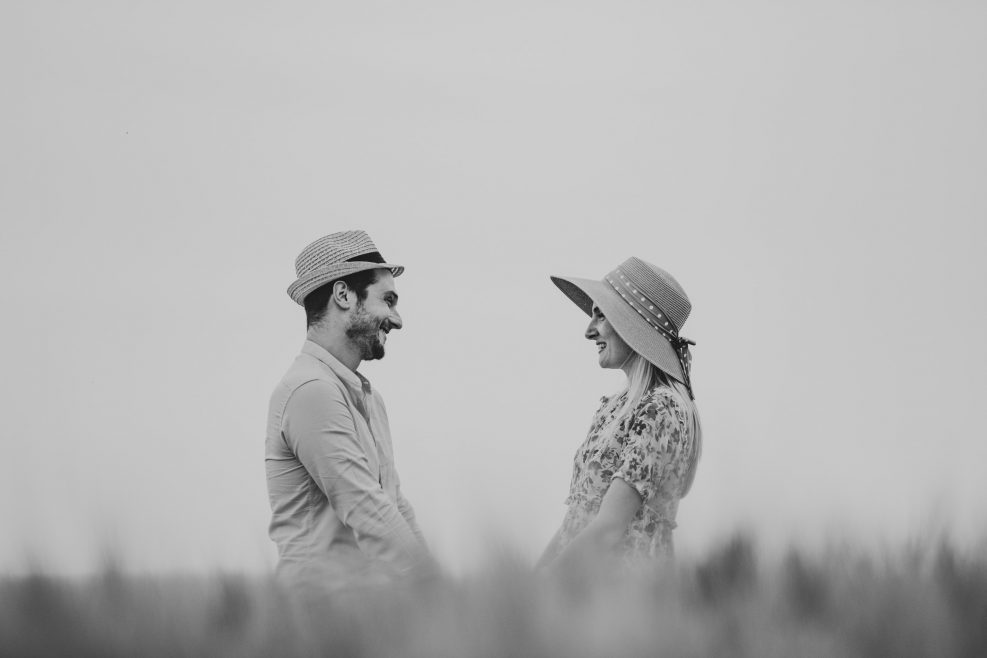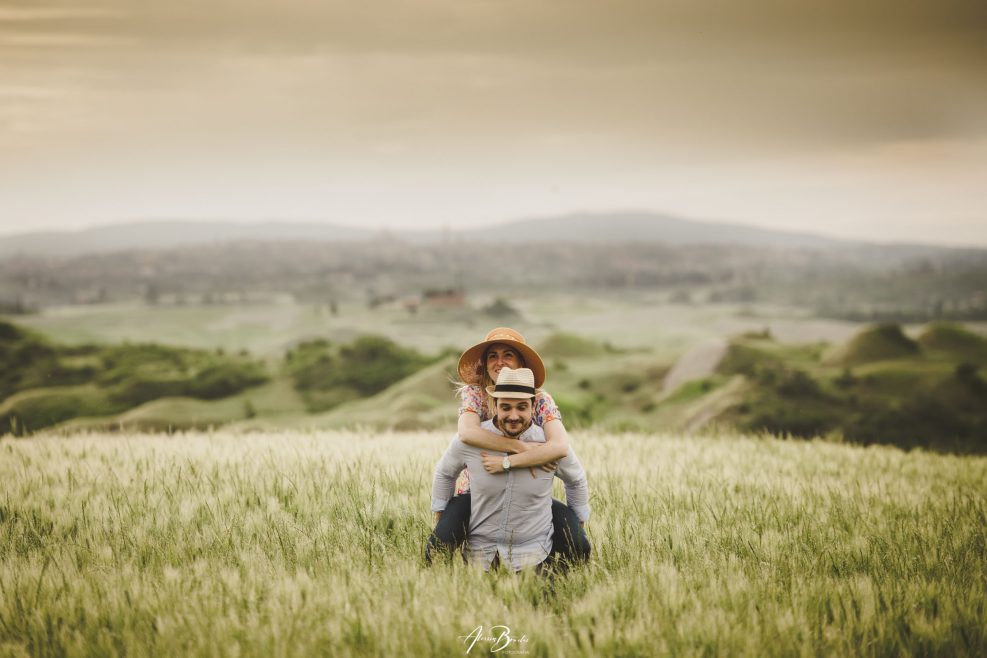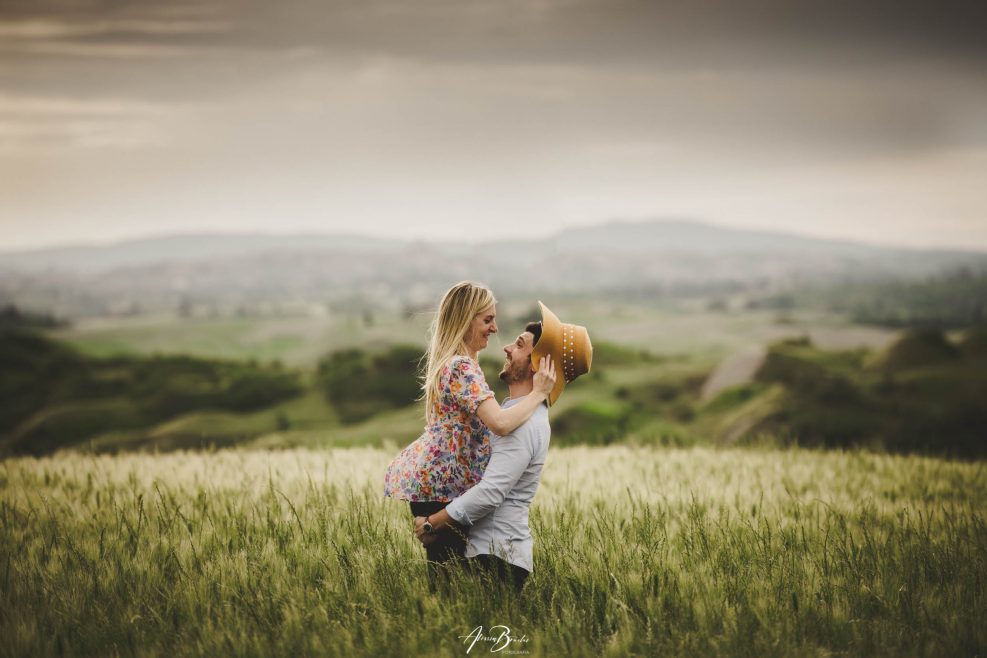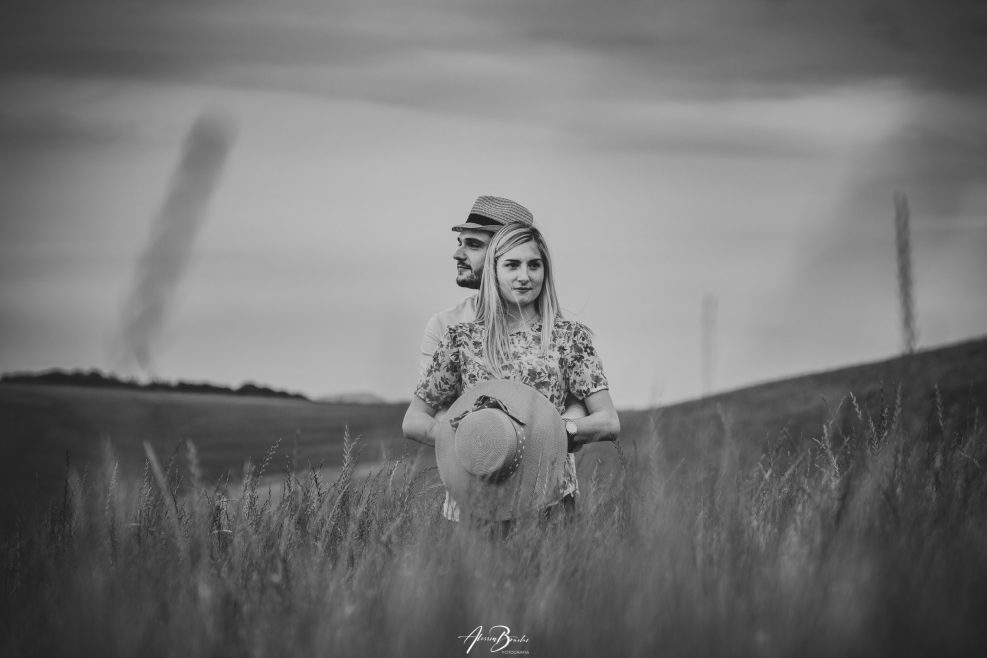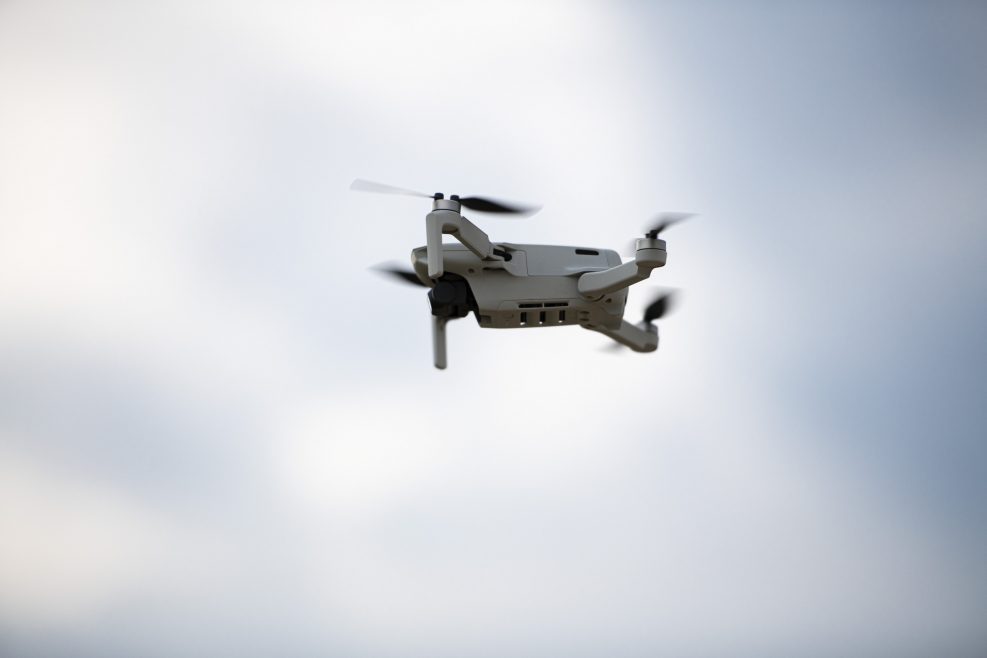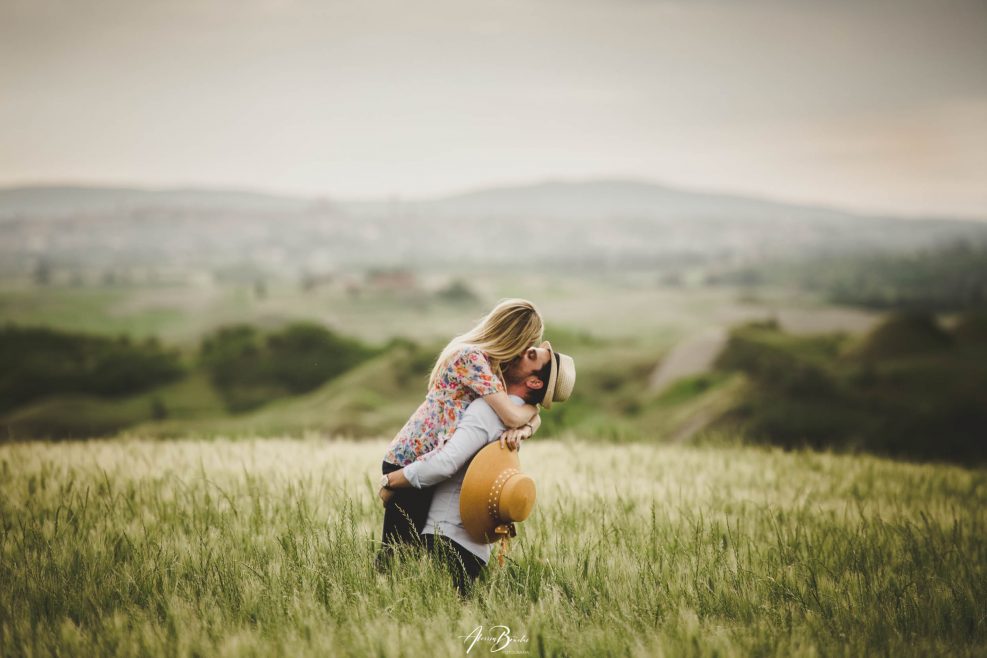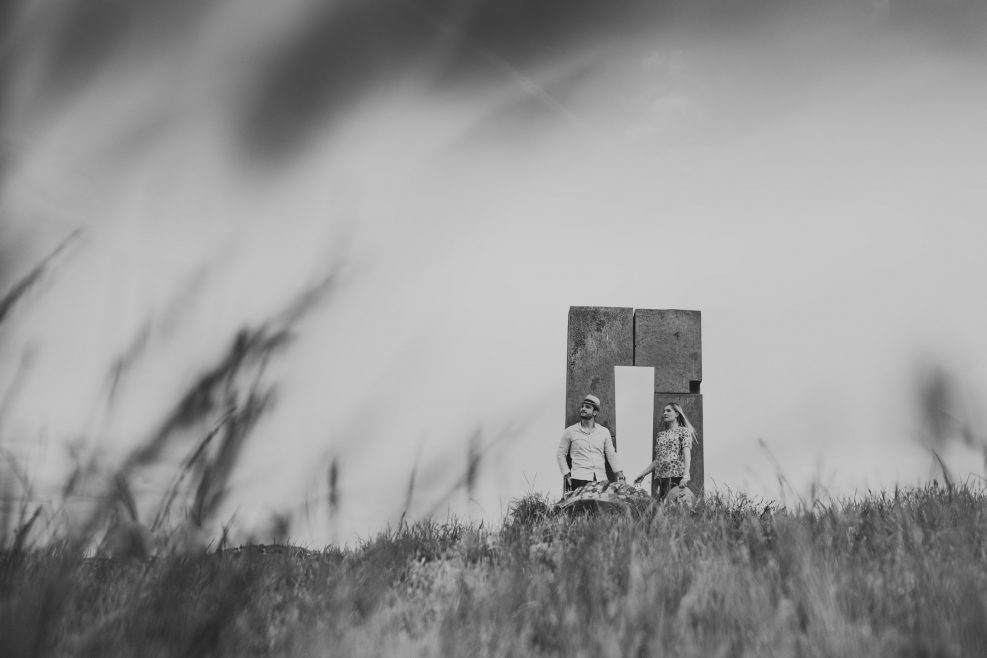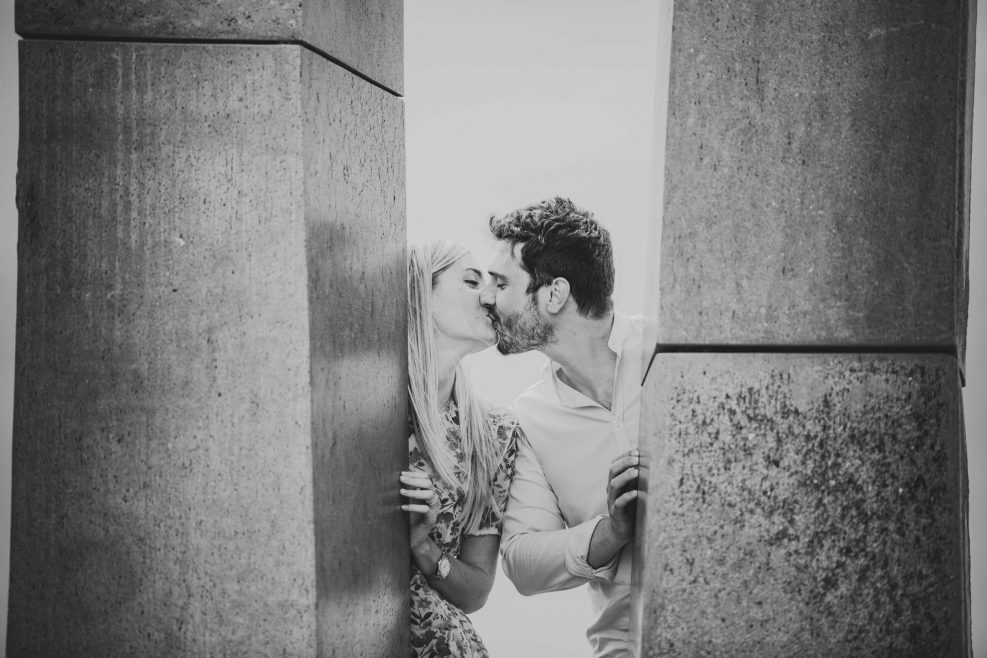 FRANCESCA & FRANCESCO
Servizio Fotografico Prematrimonio nelle Crete Senesi, Toscana
FotoServizio di Engagement: il training fotografico per il giorno delle nozze!
Splendida giornata di fine Maggio, insieme ad una giovane coppia altrettanto favolosa, in attesa del giorno del matrimonio il prossimo giugno 2021. Appuntamento nelle Crete Senesi, in assoluto il mio luogo del cuore, una terra magica che regala in ogni stagione dell'anno dei paesaggi da cartolina, ideali per fare da sfondo agli shooting prematrimoniali. Anche se all'inizio del servizio il tipico imbarazzo davanti all'obiettivo si fa un poco sentire, con il passare delle ore la coppia  comincia a "sciogliersi" e a mostrare sempre di più confidenza con la lente, posando in maniera rilassata e divertita. Un servizio fotografico di engagement è infatti il training più diretto e utile che si possa fare per essere sicuri di arrivare al giorno del matrimonio e realizzare le foto con una certa sicurezza spontaneità, lo scopo stesso del servizio. Conoscere il fotografo, il suo modo di approcciarsi e il suo metodo di lavoro è infatti molto importante per la riuscita di un reportage di matrimonio. Se possibile, e' bene infatti arrivare al giorno delle nozze con una certa confidenza e fiducia reciproca, quella familiarità che viene spesso sottovalutata ma che nelle foto di reportage matrimoniale si vede, eccome! Un servizio ritratto di coppia in Toscana è quindi un ottimo strumento, che metto sempre a disposizione degli sposi che mi scelgono, per capire come muoversi e cosa aspettarsi da un servizio fotografico di matrimonio, un "allenamento fotografico" più che valido, in attesa del gran giorno, a cui ogni coppia non dovrebbe mai rinunciare!
Engagement Photos in Tuscany
Photo Engagement Service: the photographic training for the wedding day!
Wonderful day at the end of May with a fabulous young couple, waiting for the wedding day next June 2021. Appointment in the Crete Senesi, the heart of Tuscany, absolutely my favourite place, ideal as a background for pre-wedding shoots, a magical land that offers in every season of the year postcard landscapes. Even if at the beginning of the shoot the typical embarrassment in front of the lens is a little felt, with the passing of the hours the couple begins to "melt" and to show more and more confidence with the lens, posing in a relaxed and amused way. An engagement photo shoot in Tuscany is in fact the most direct and useful training that can be done to make sure you get to the wedding day and take photos with a certain confidence, spontaneity, the very purpose of the service. Knowing the photographer, his way of approaching and his working method is in fact very important for the success of a wedding reportage. If possible, it is in fact good to arrive at the wedding day with a certain confidence and mutual trust, that familiarity that is often underestimated but that can be seen in wedding reportage photos, and how! A couple portrait service in Tuscany is therefore an excellent tool, which I always put at the disposal of the spouses who choose me, to understand how to move and what to expect from a wedding photo shoot, a more than valid "photographic training", waiting for the great day, which every couple should never give up!