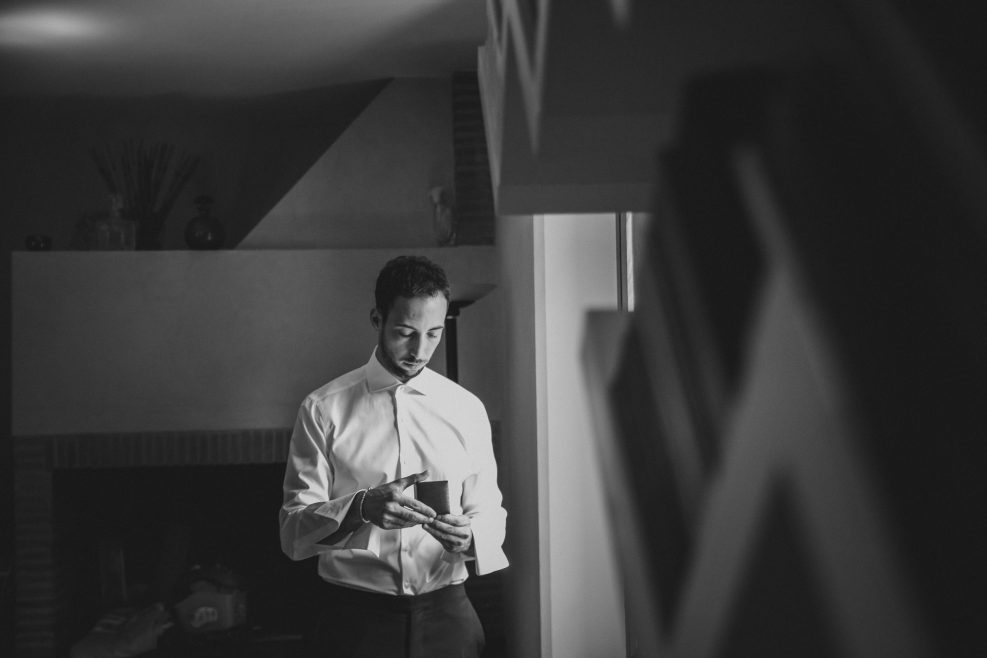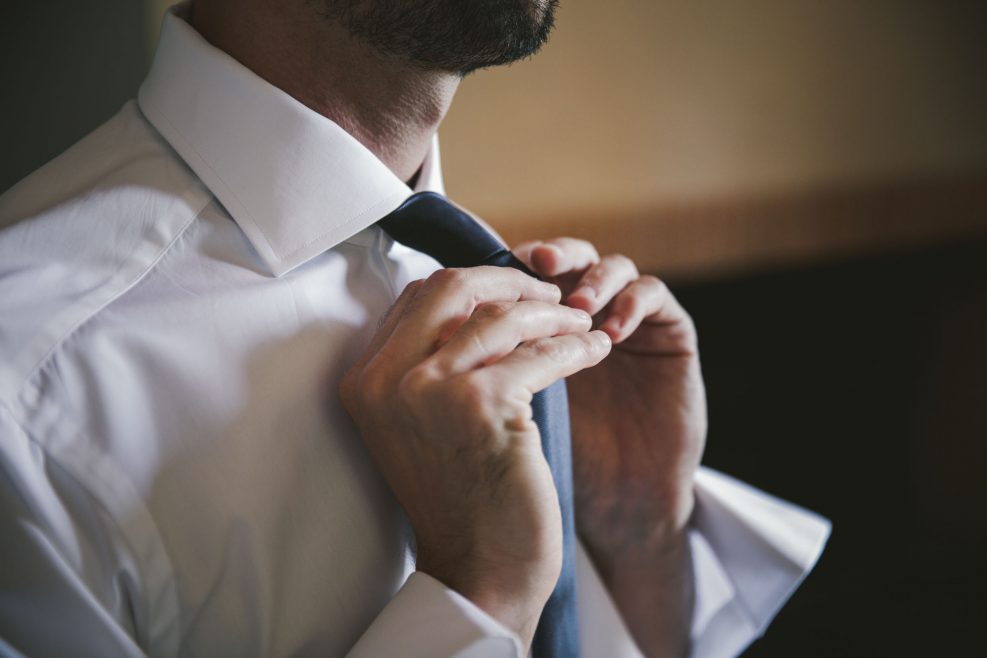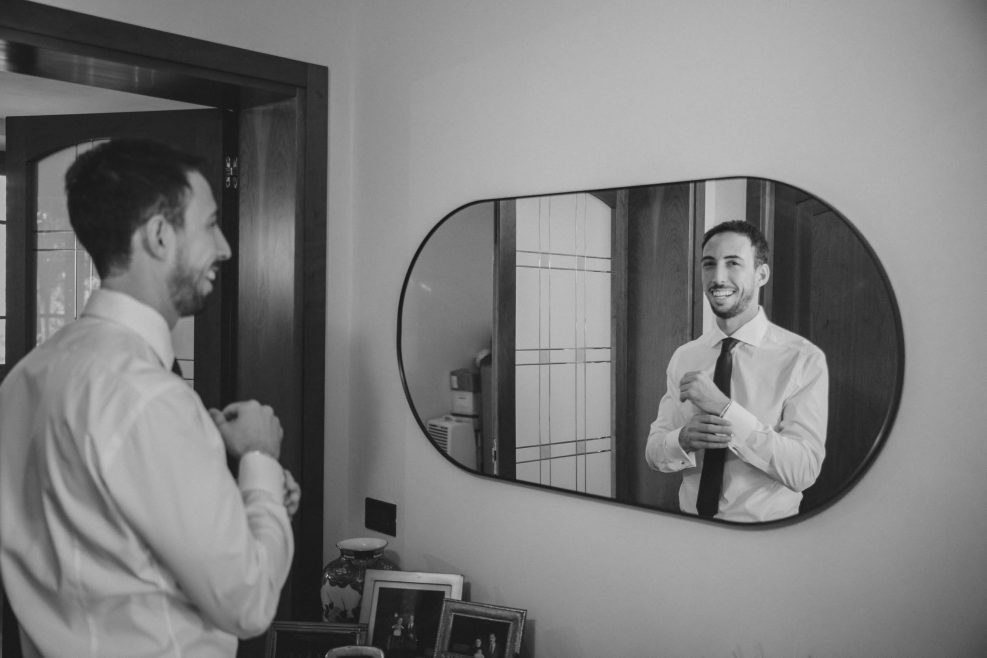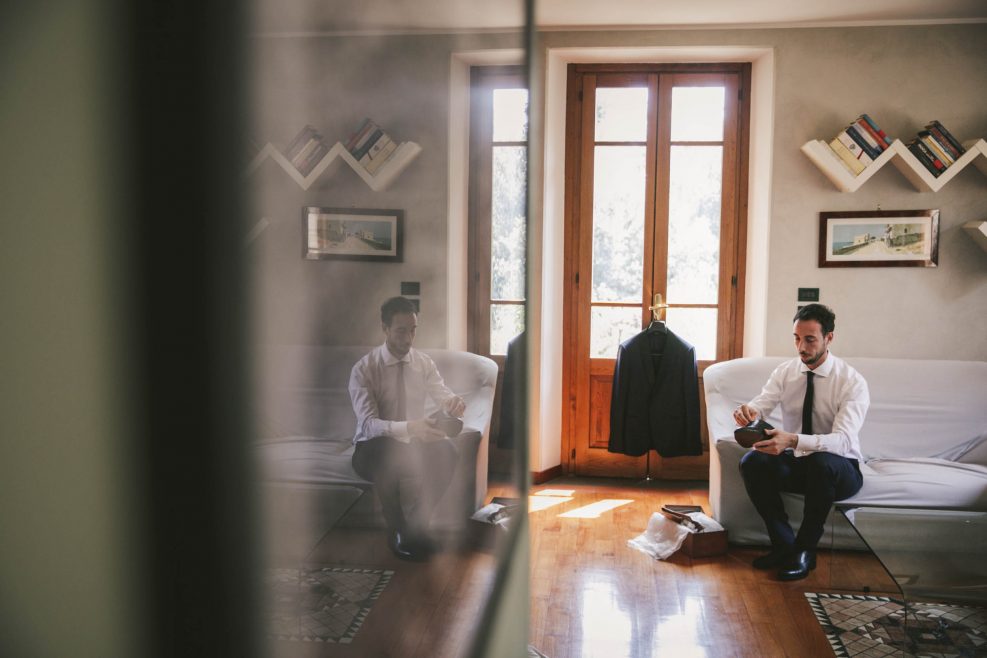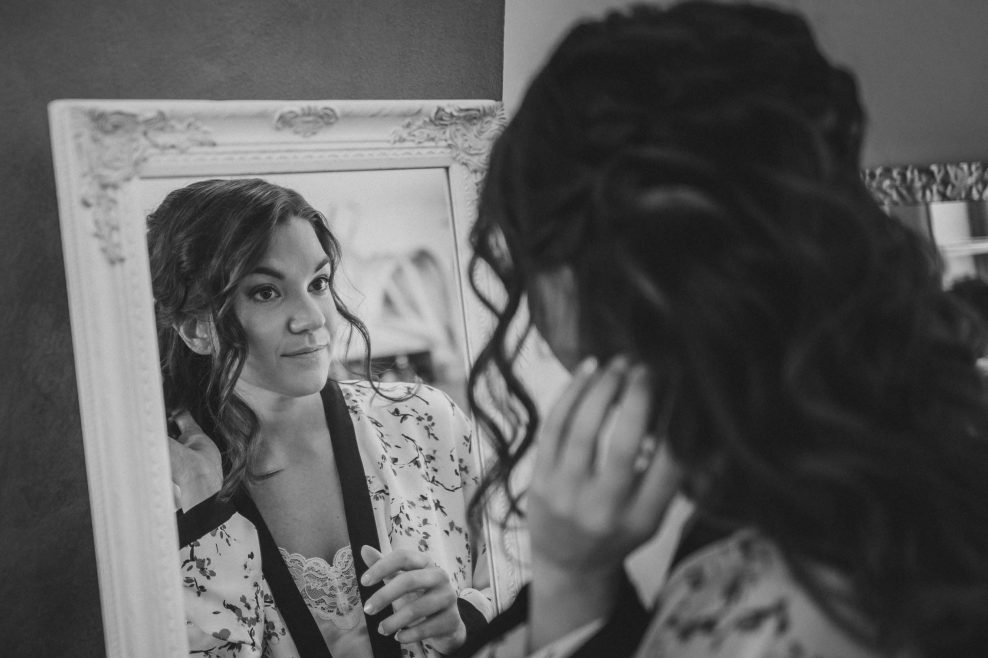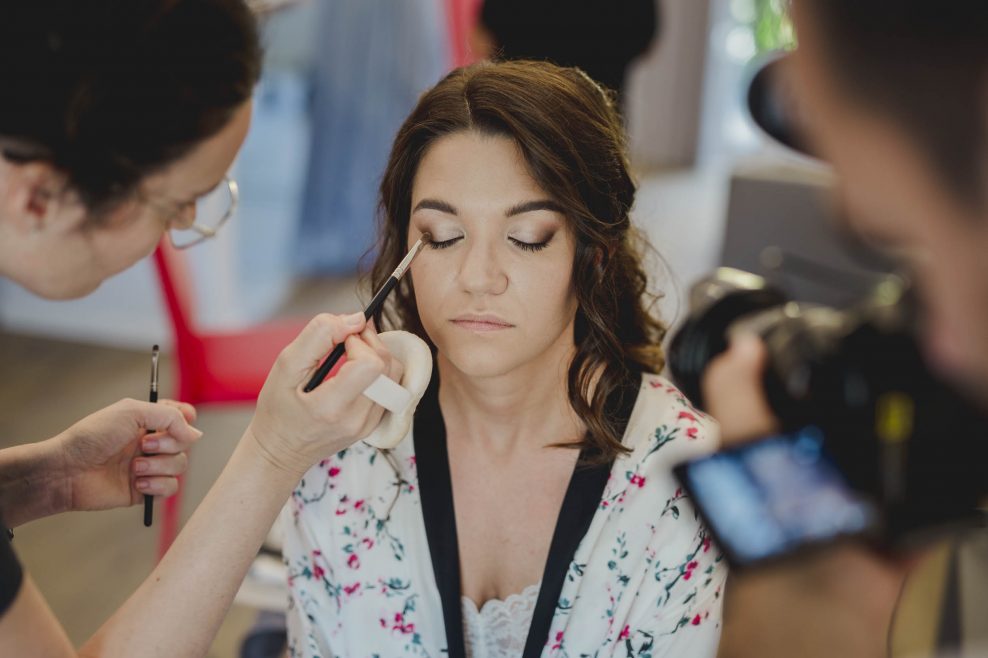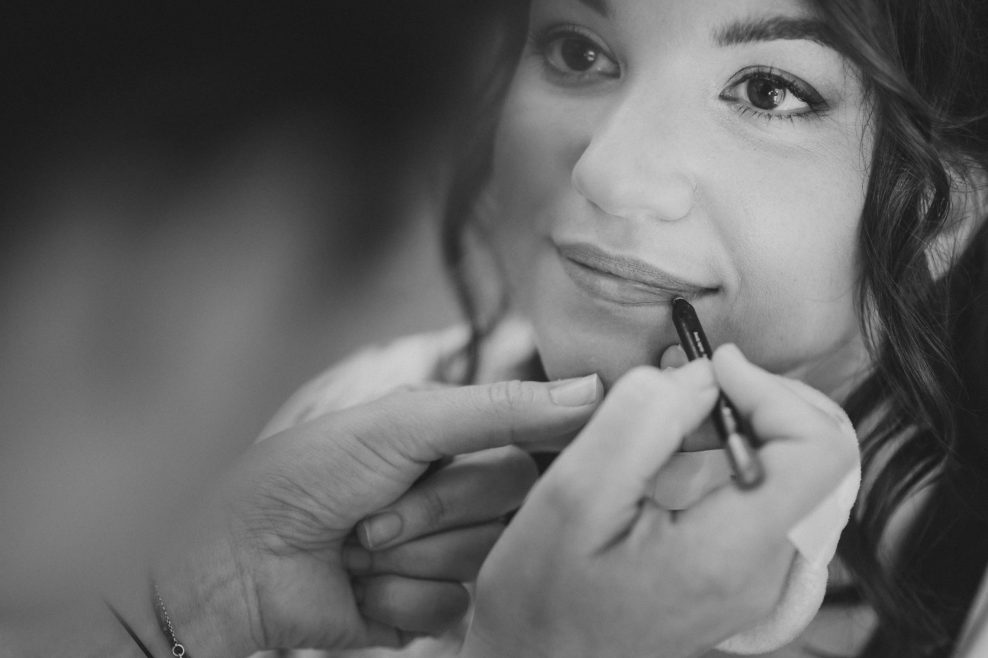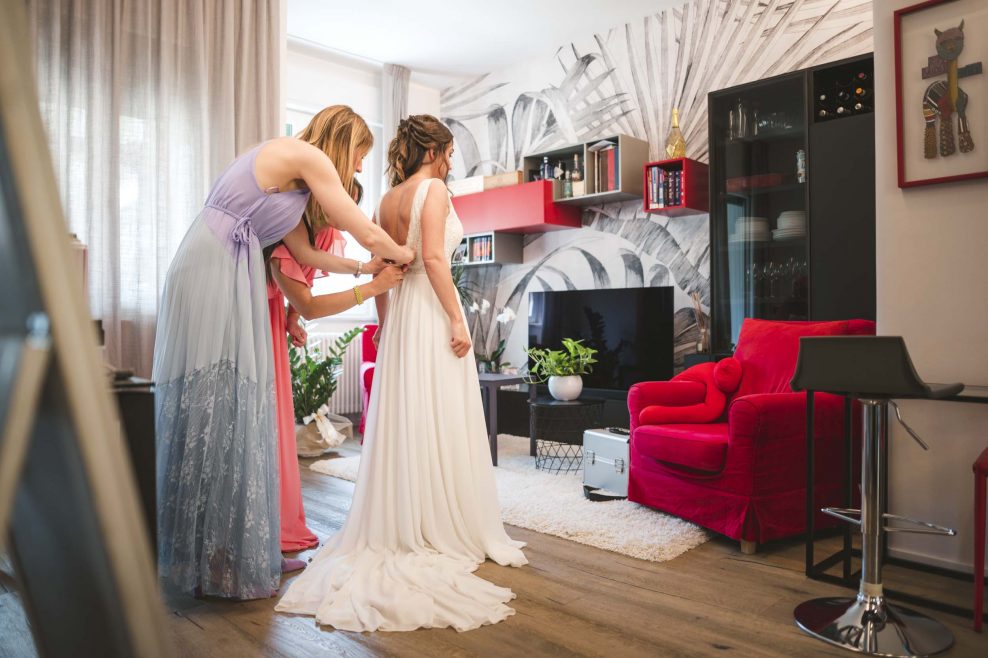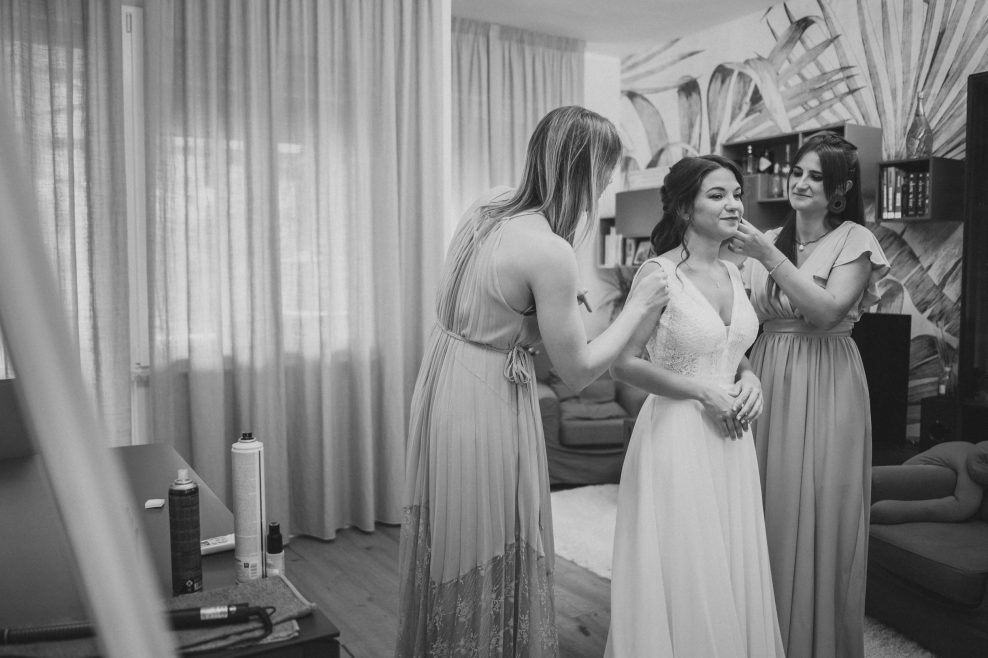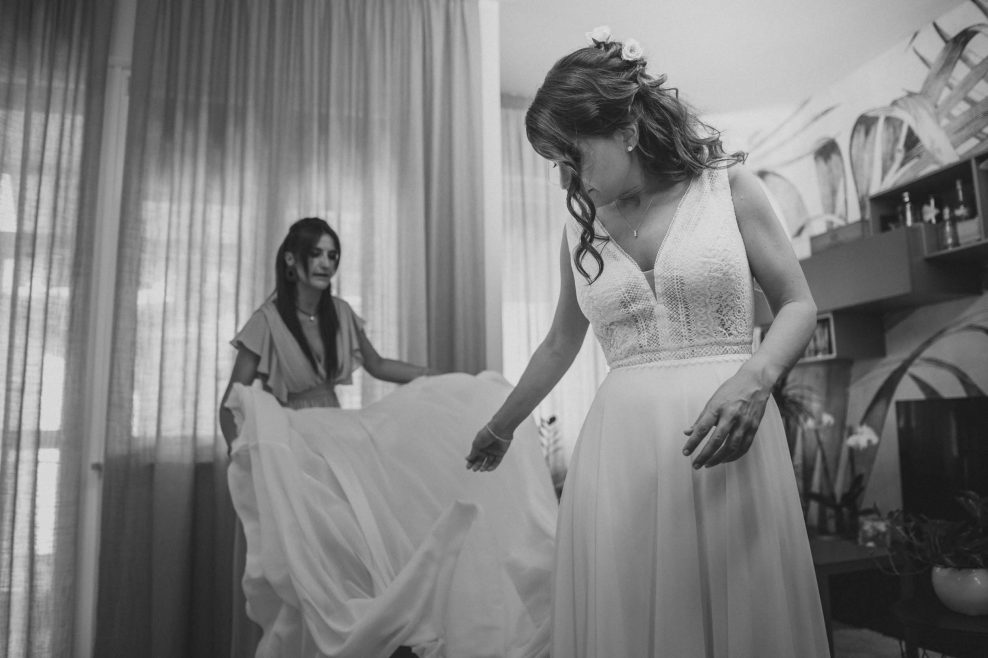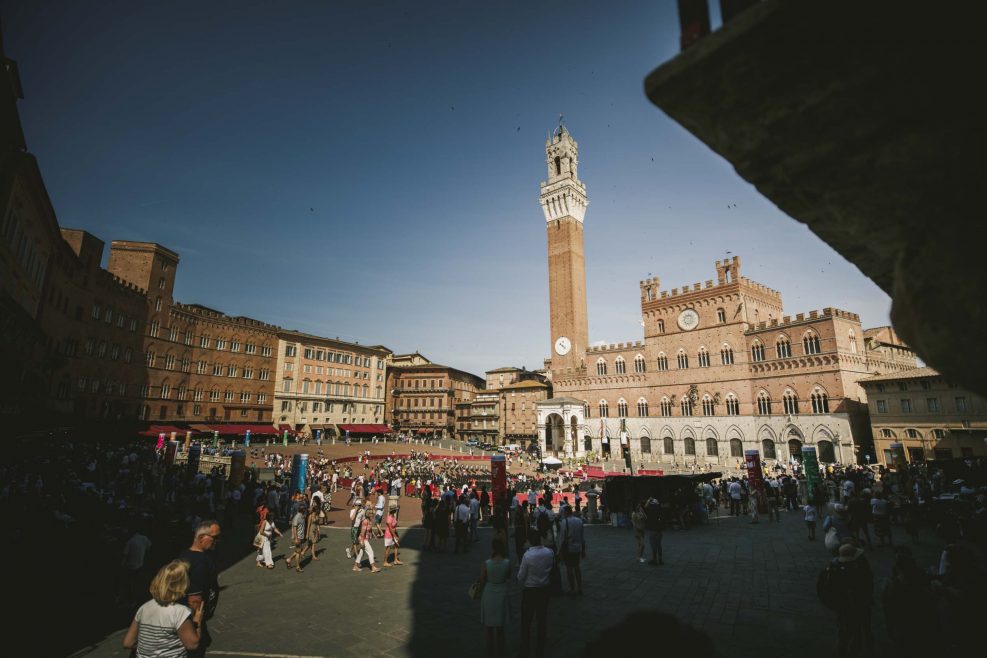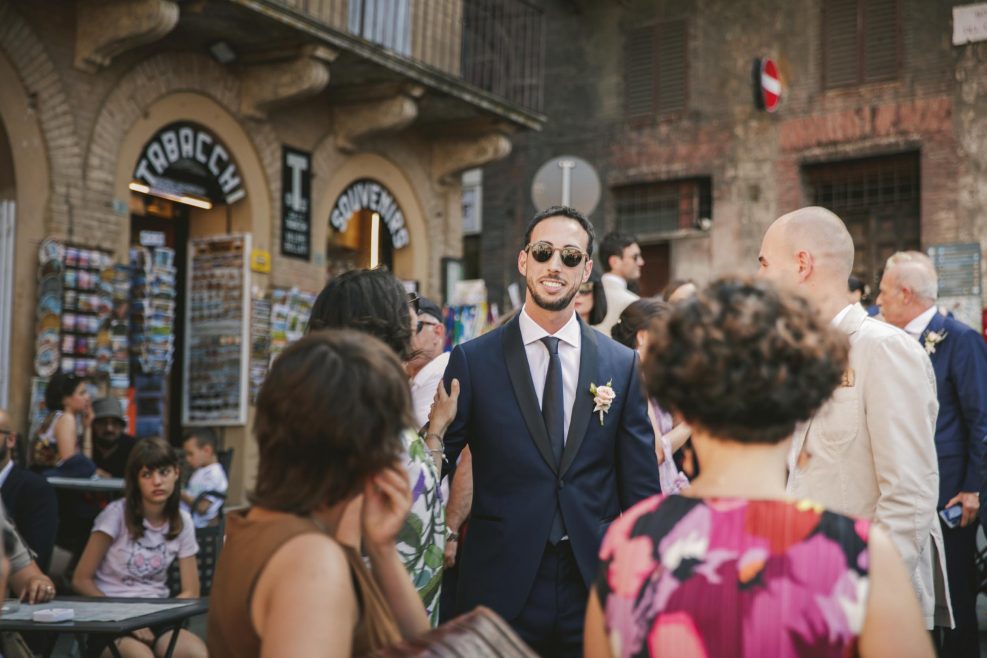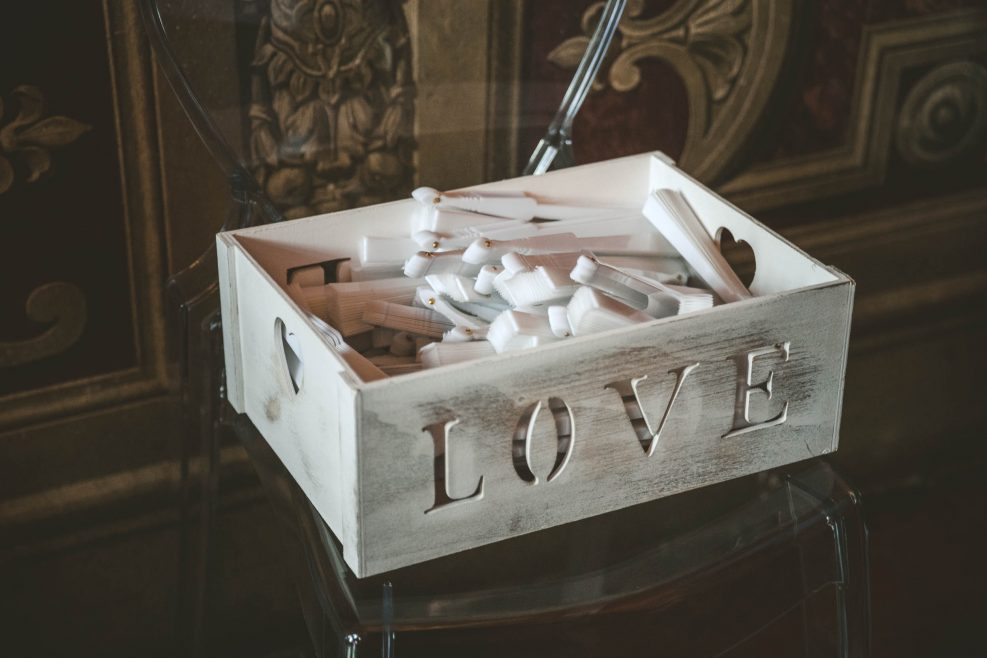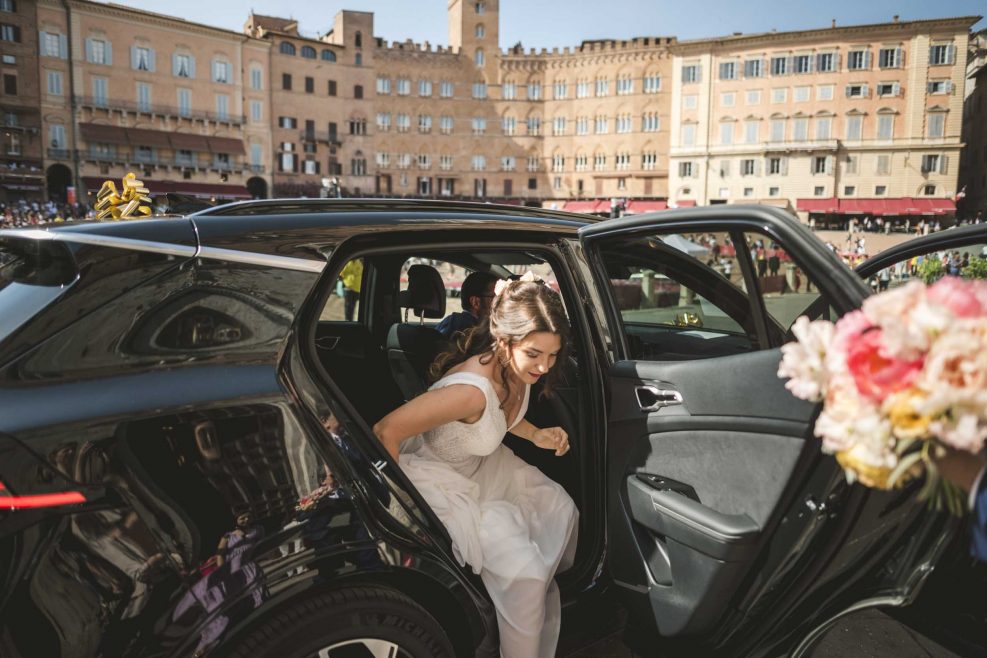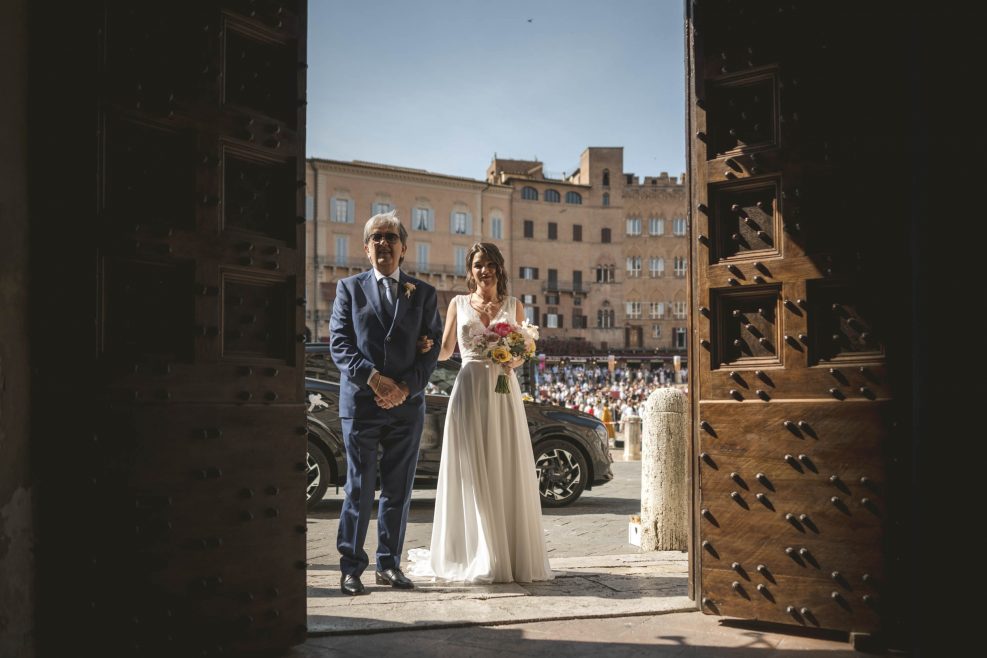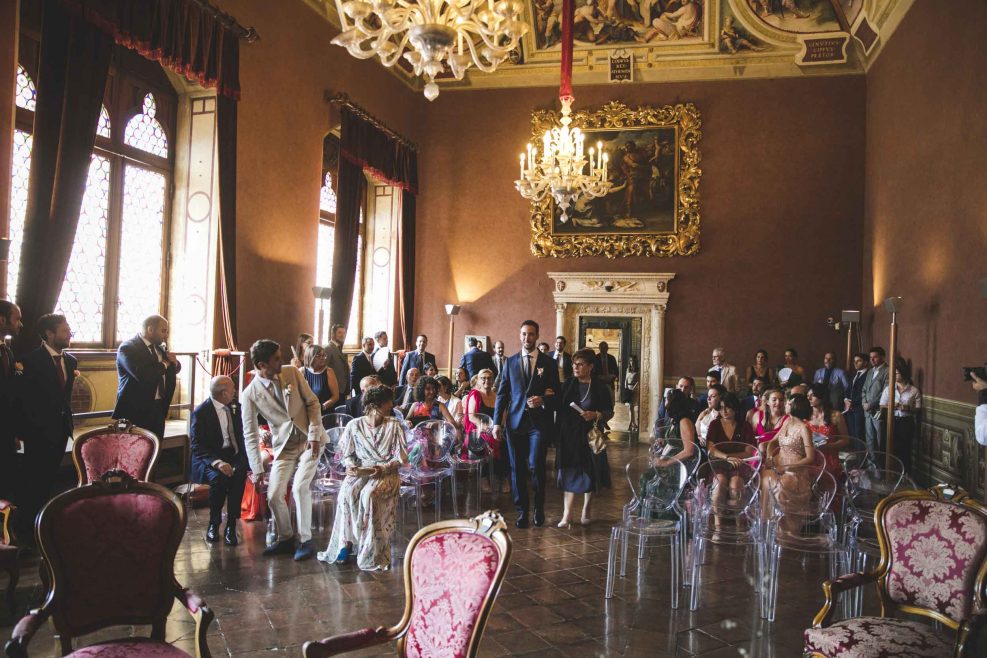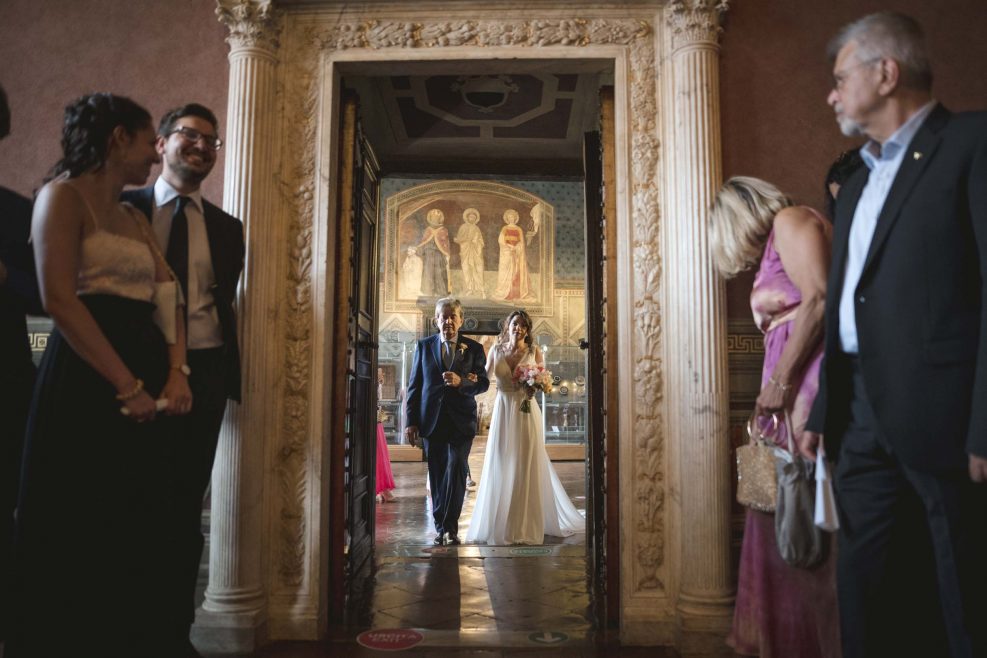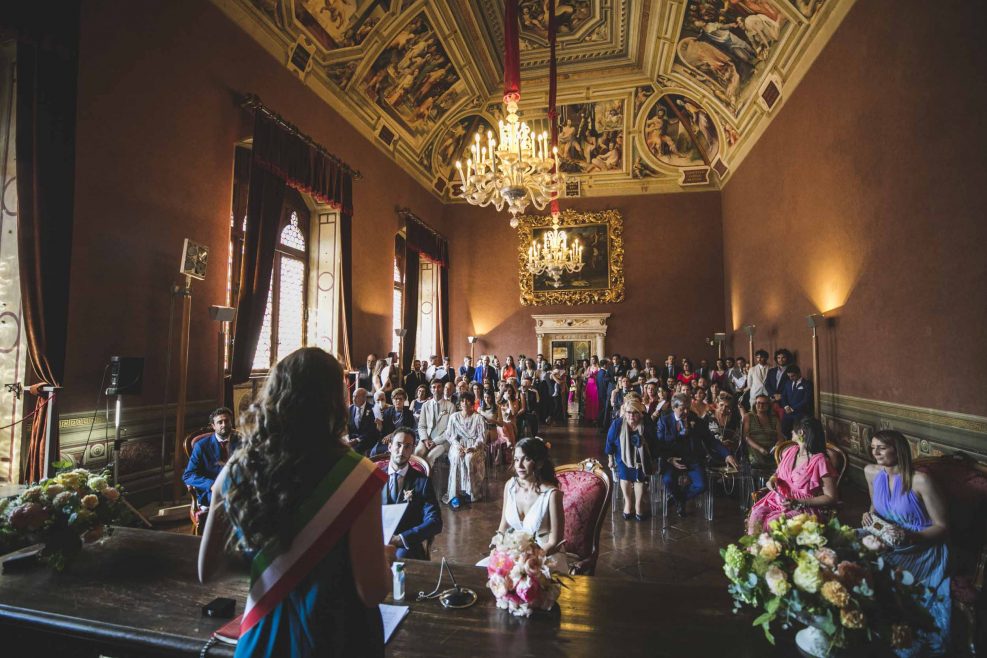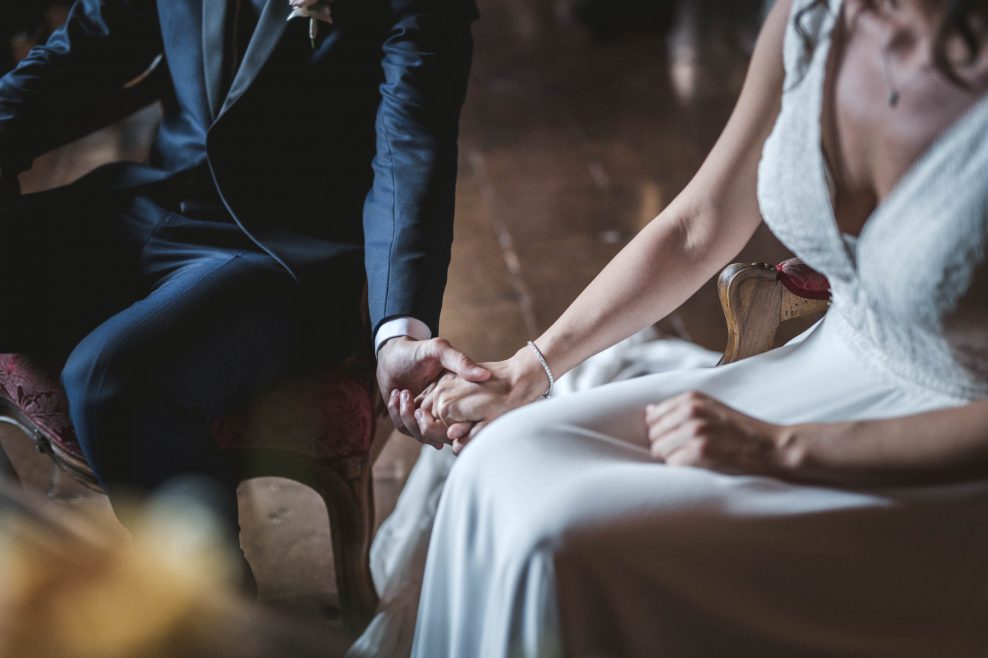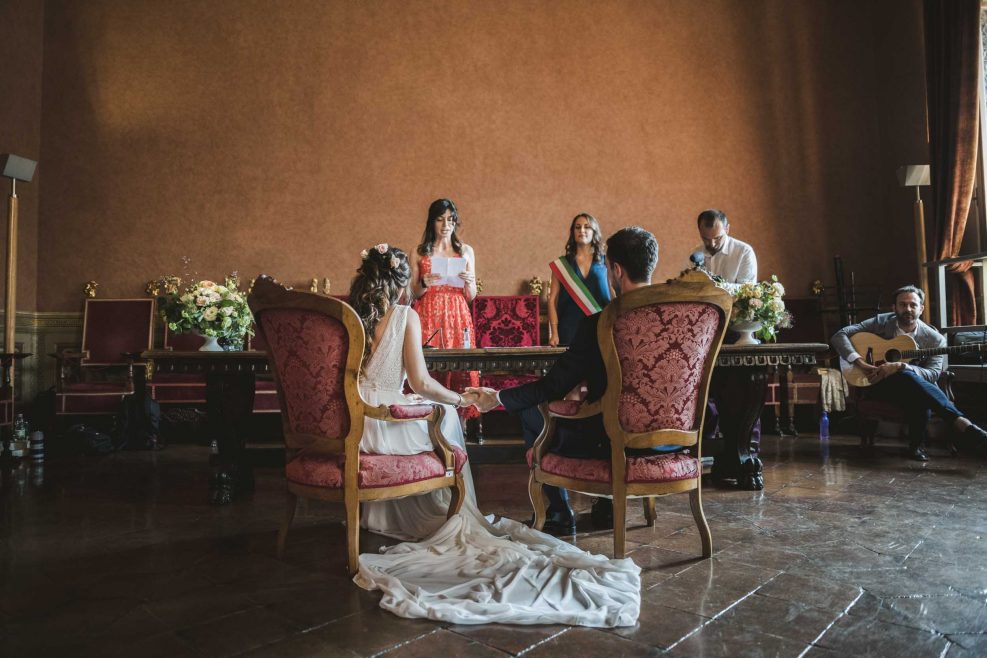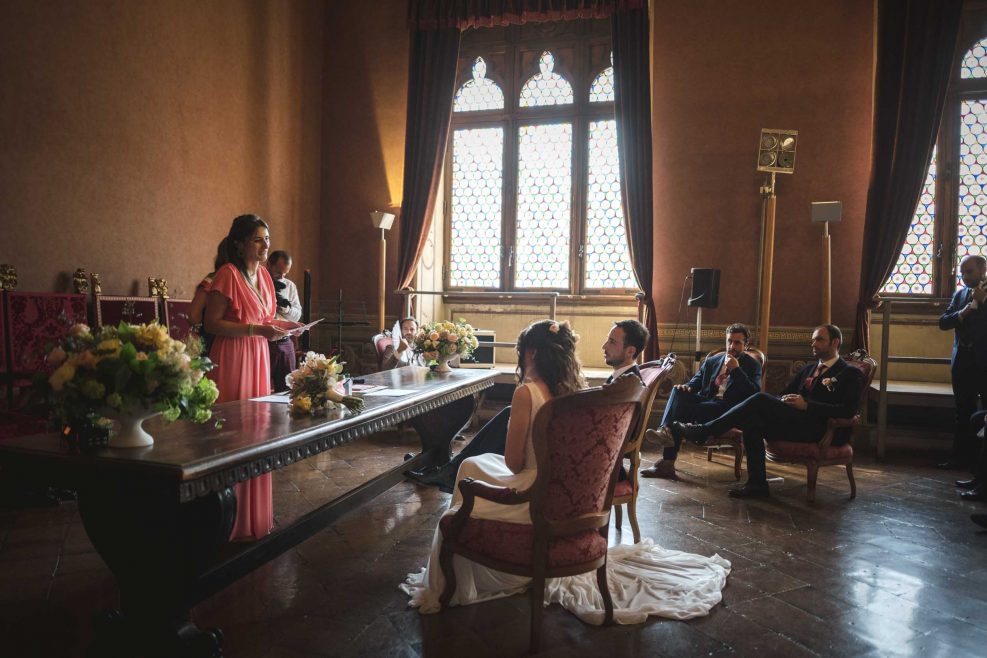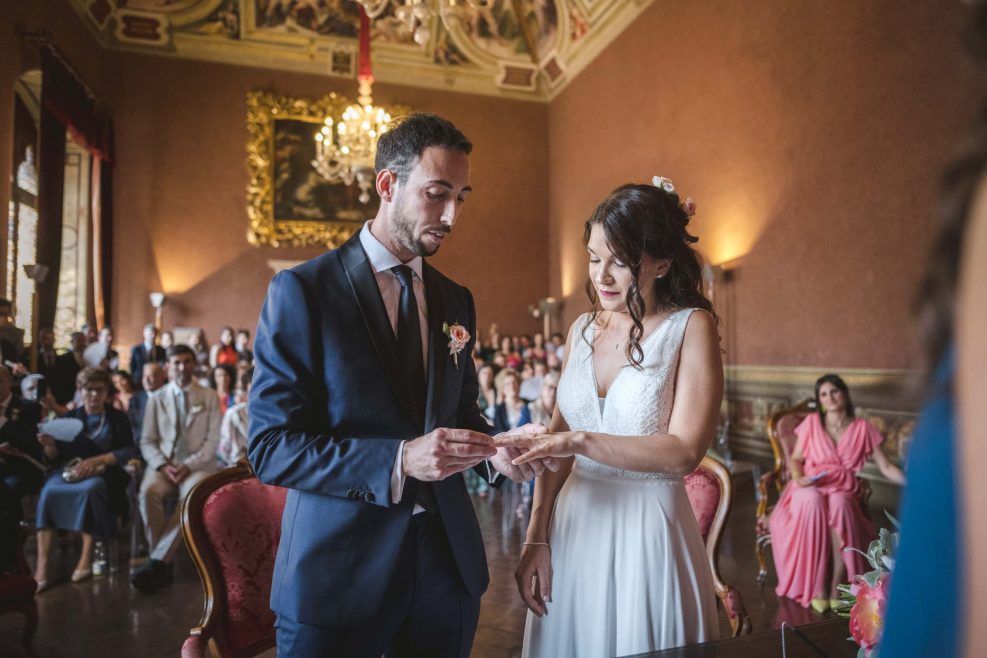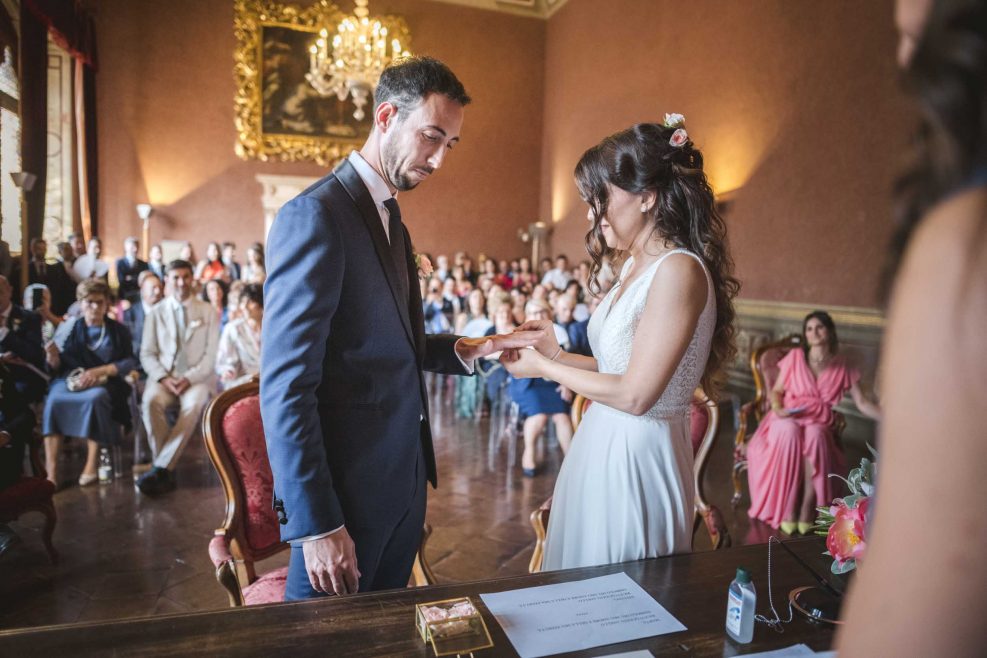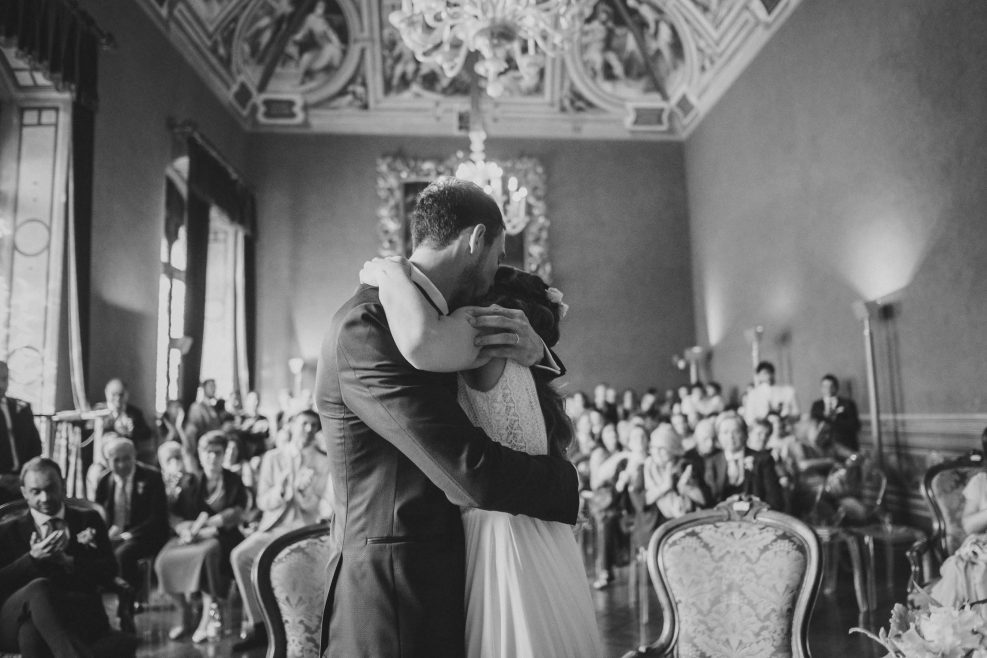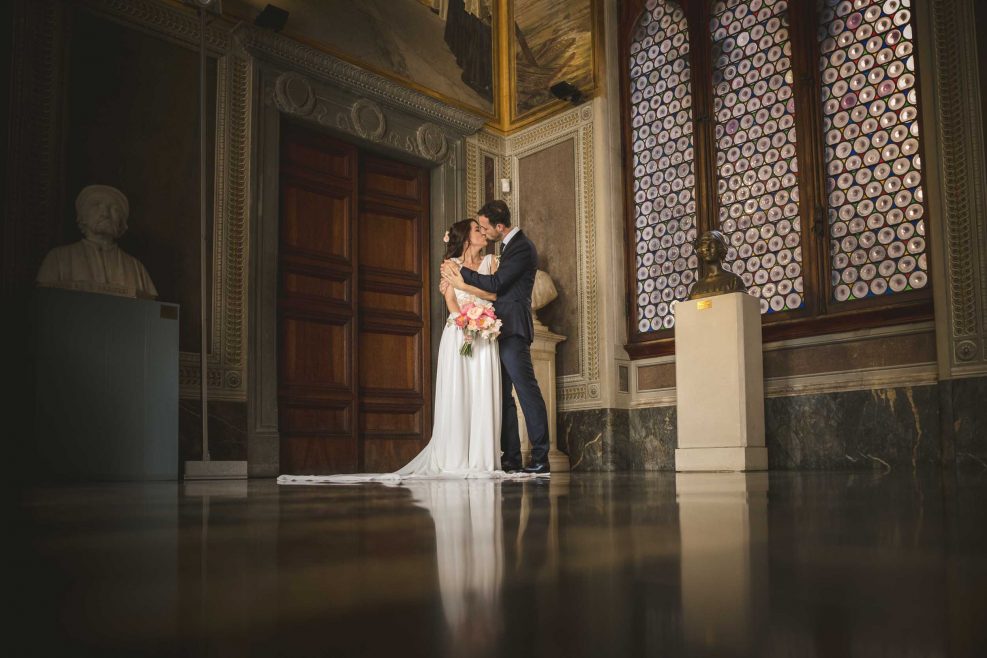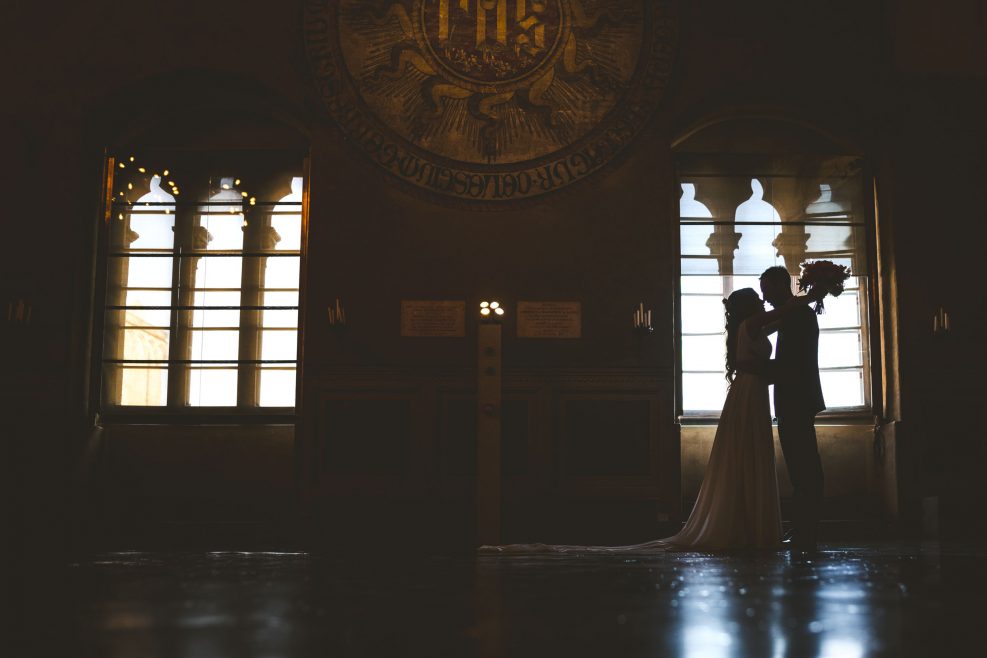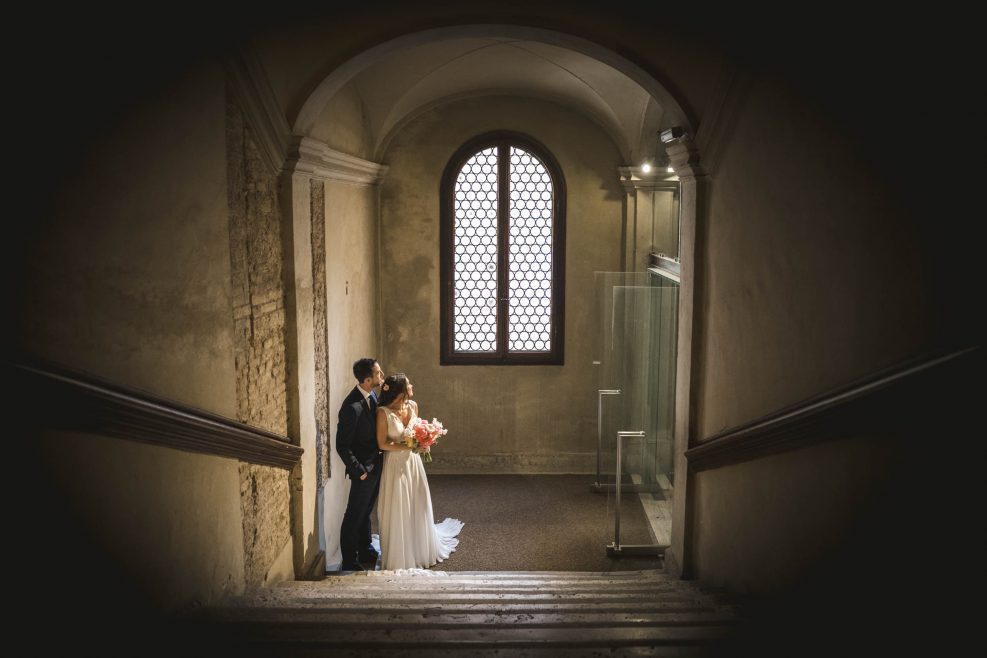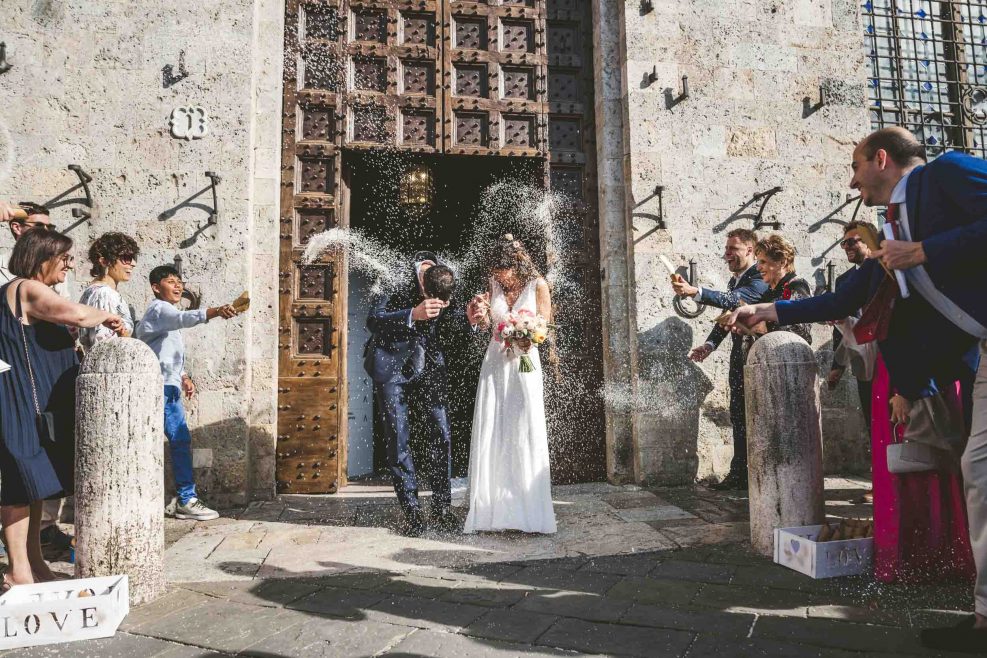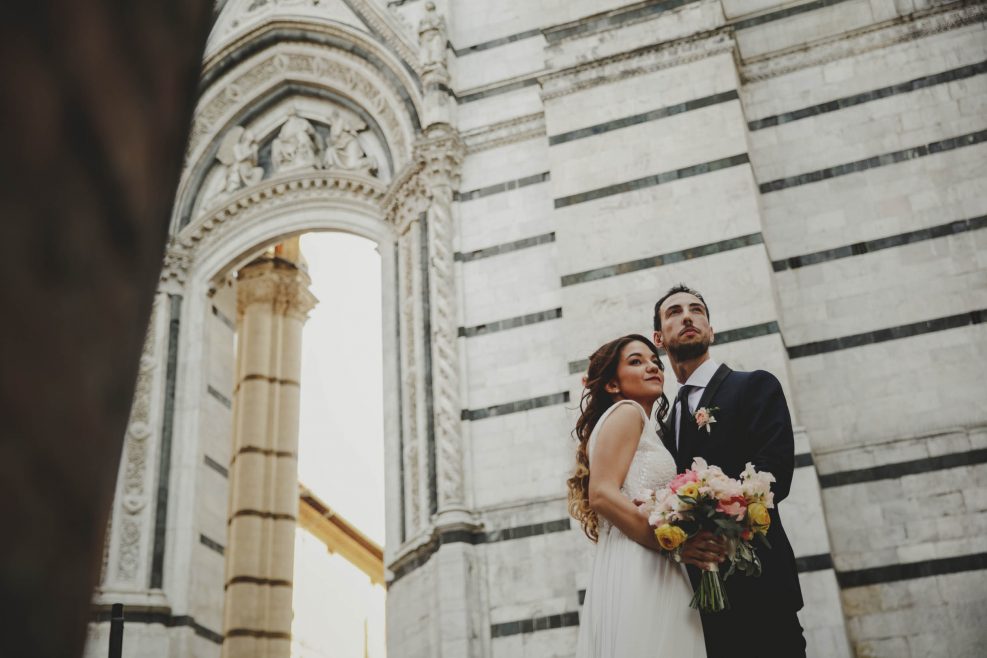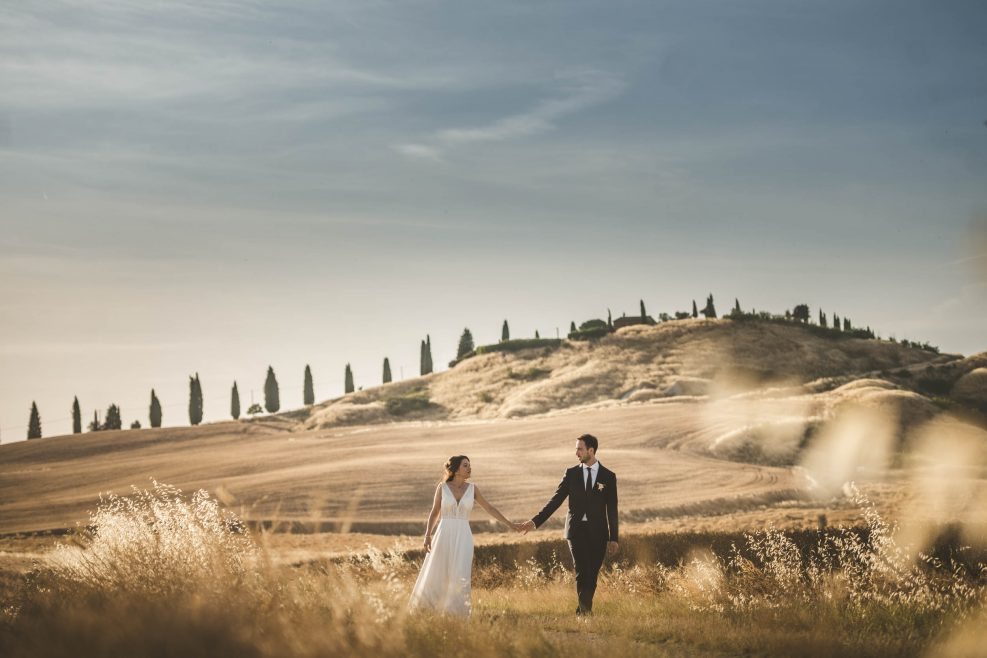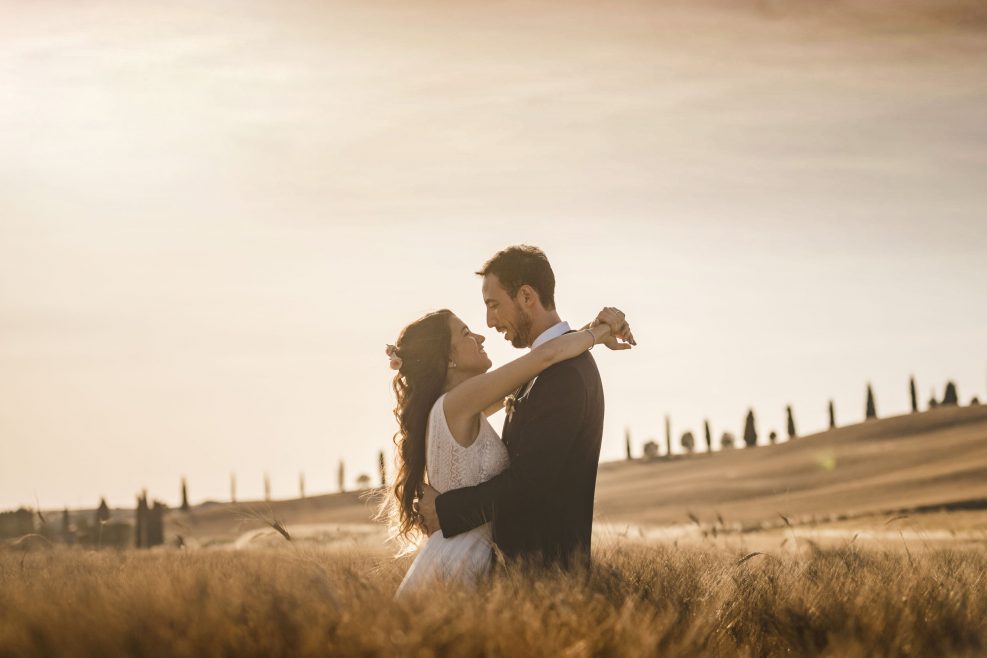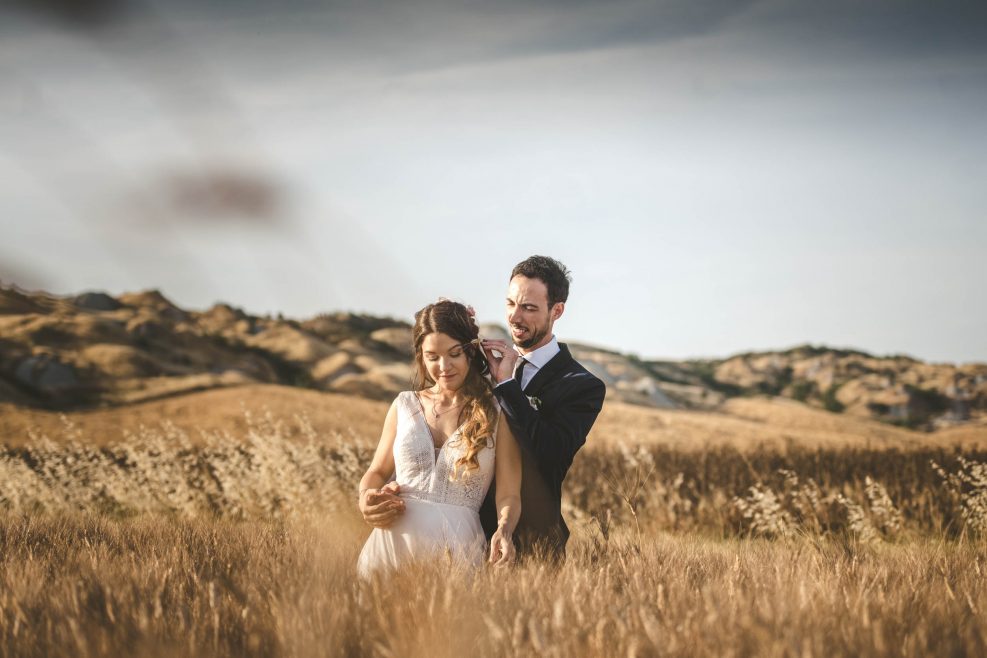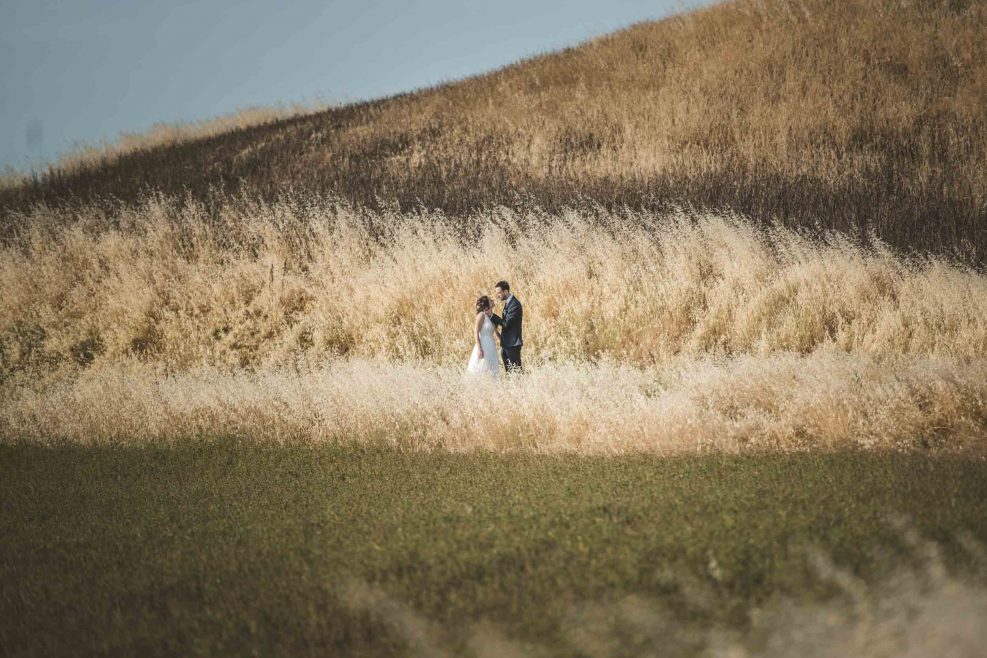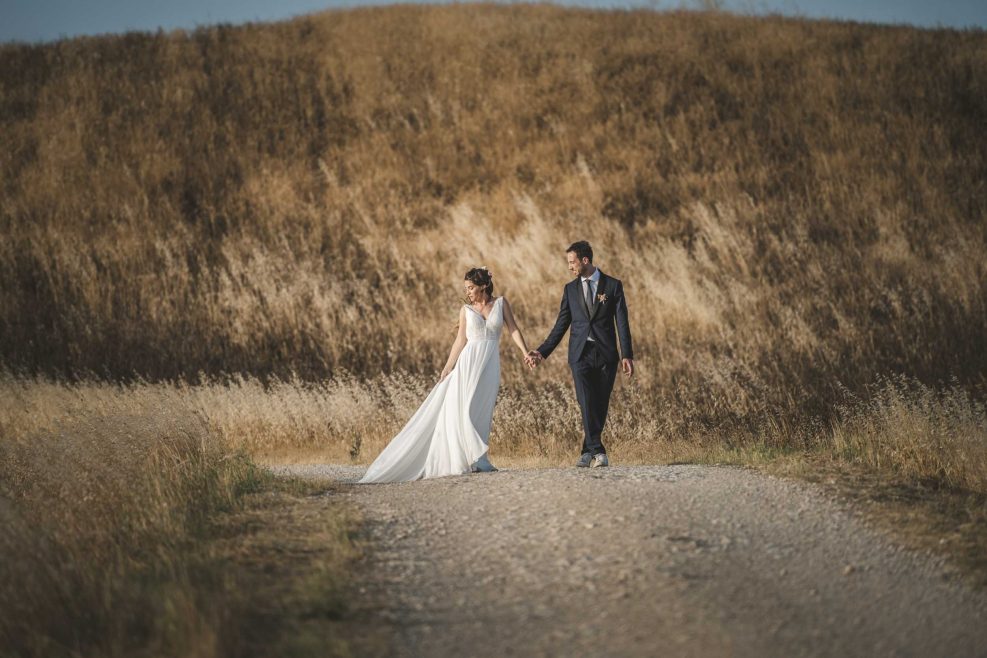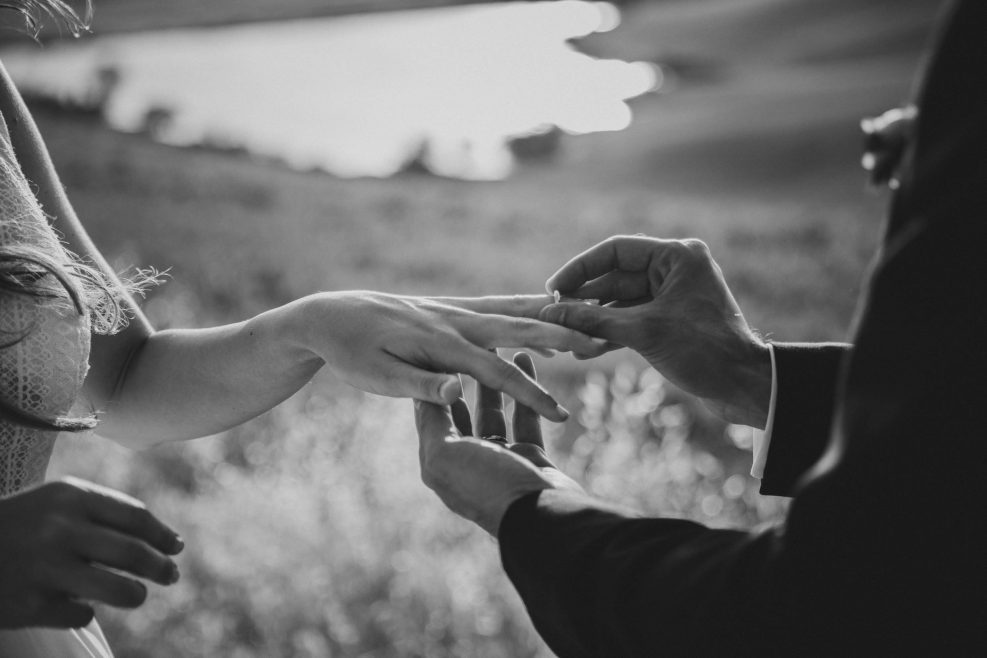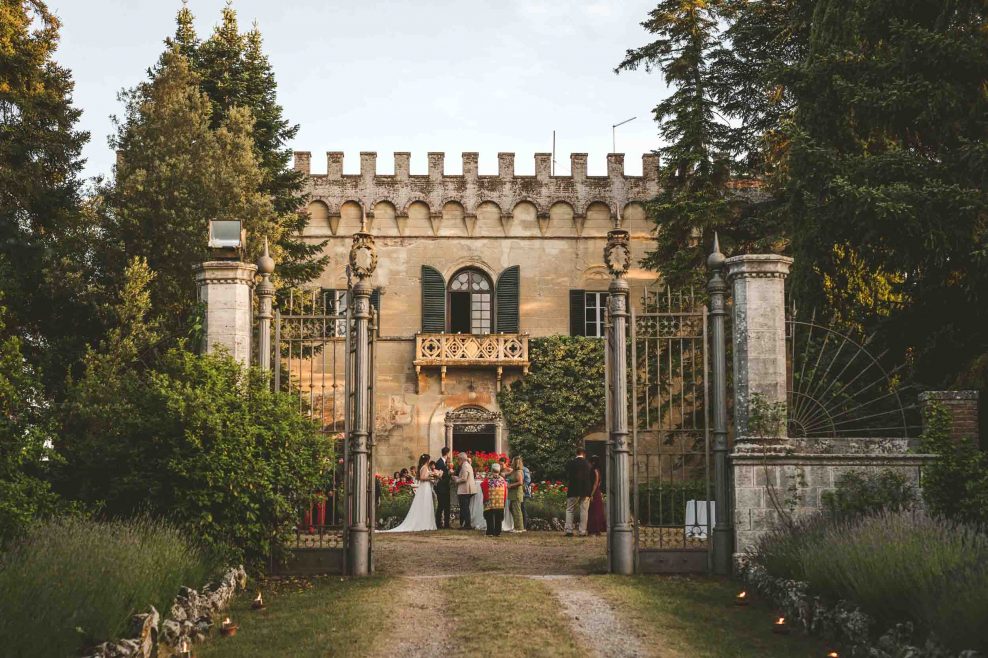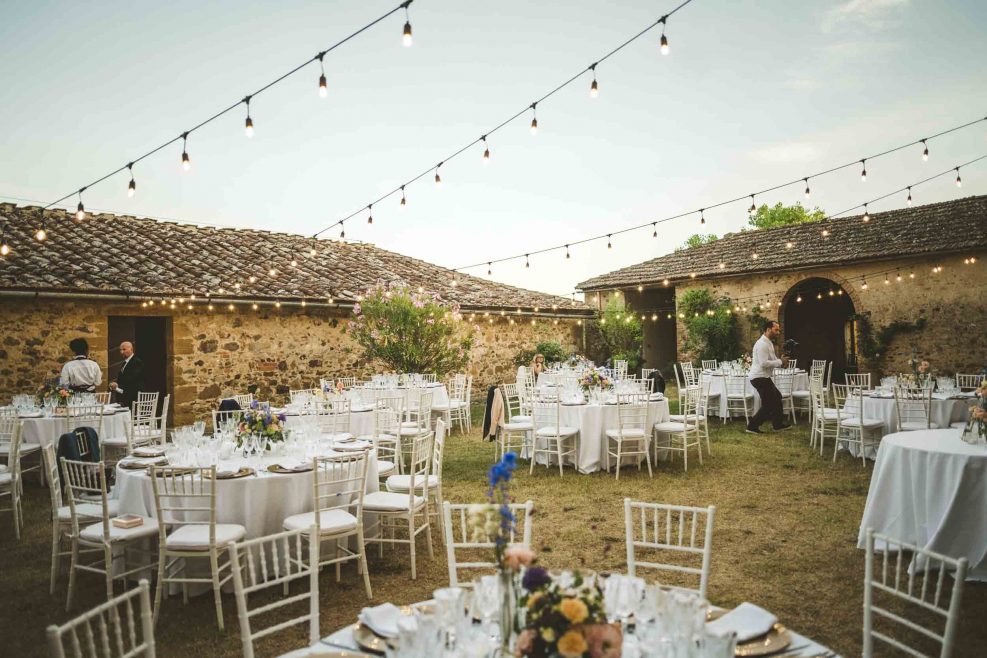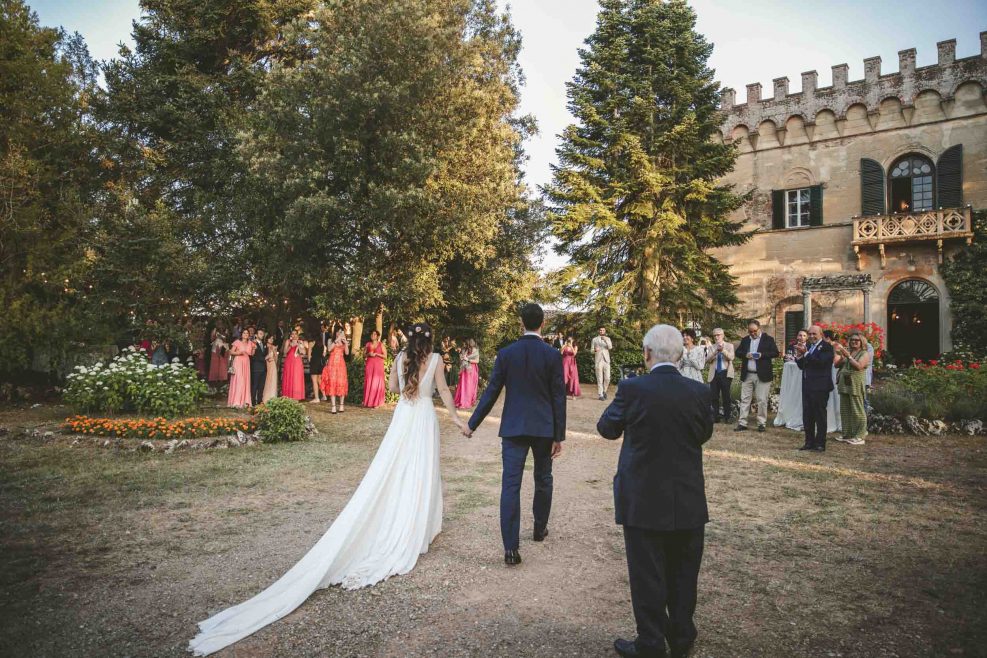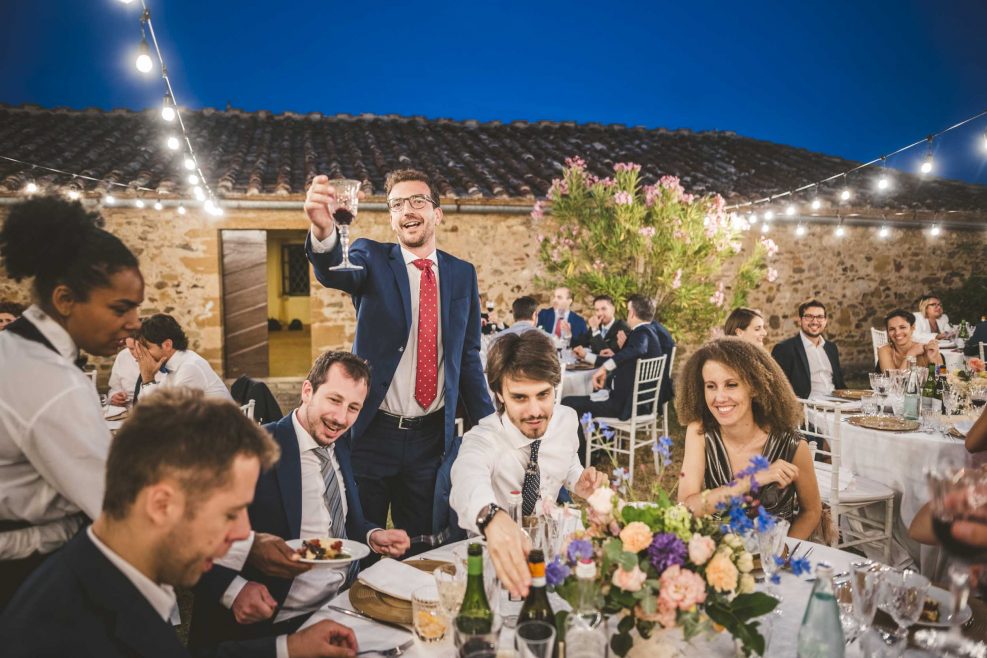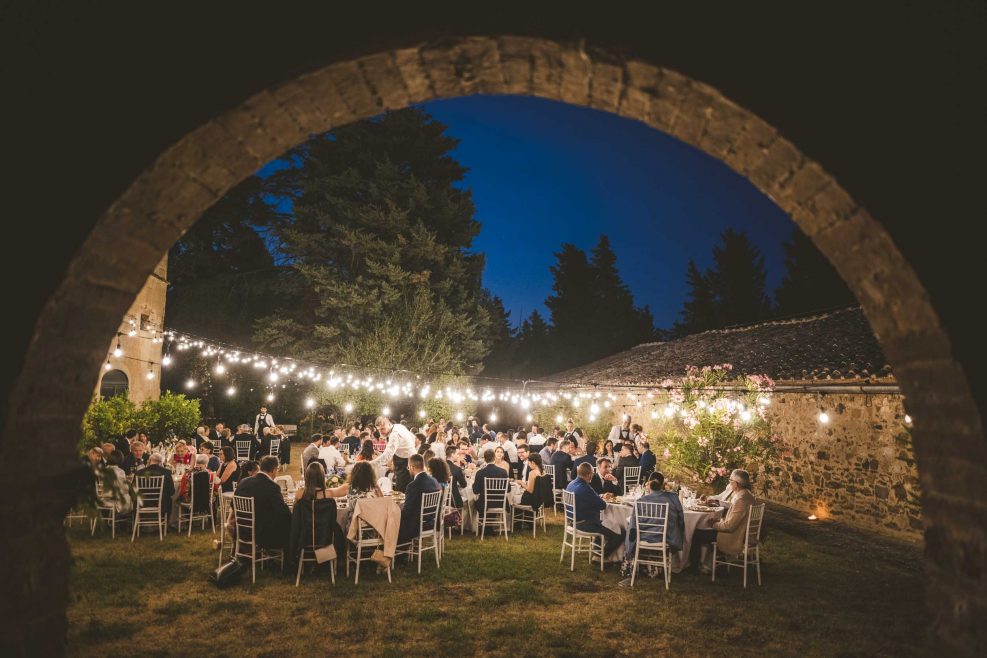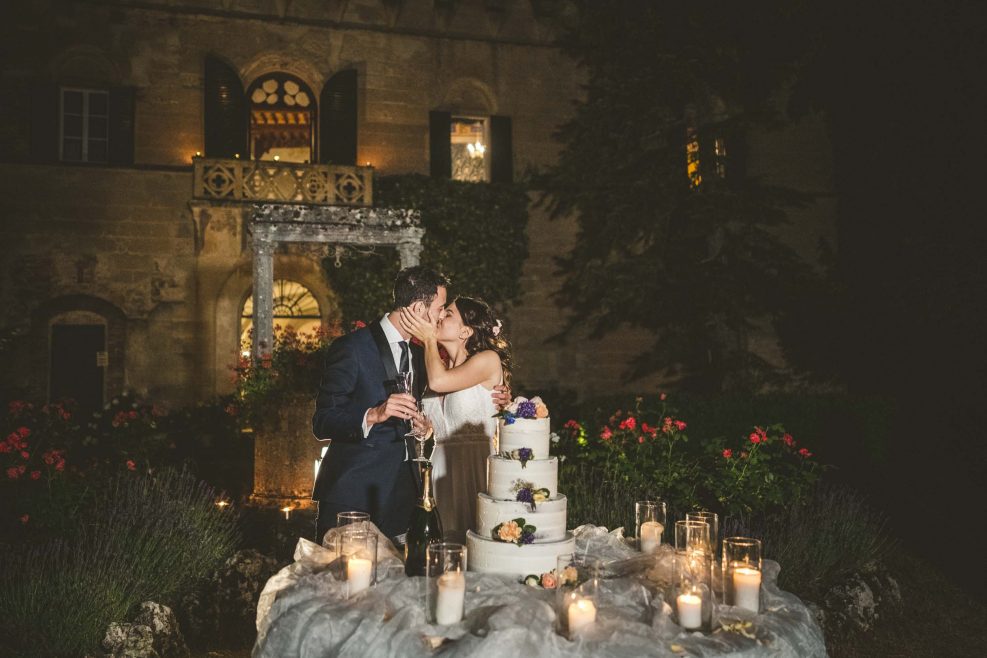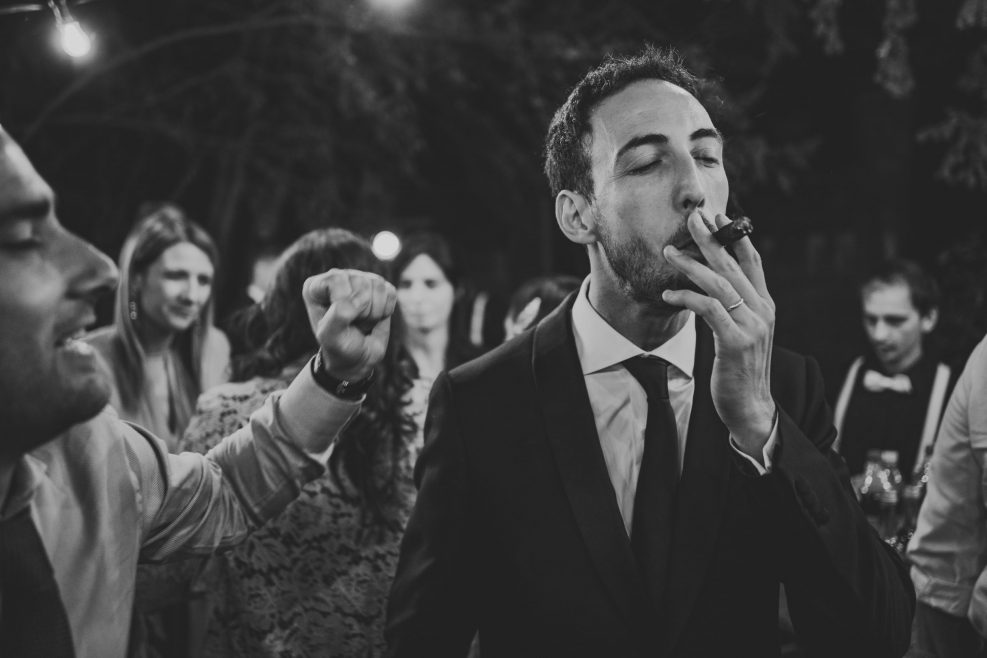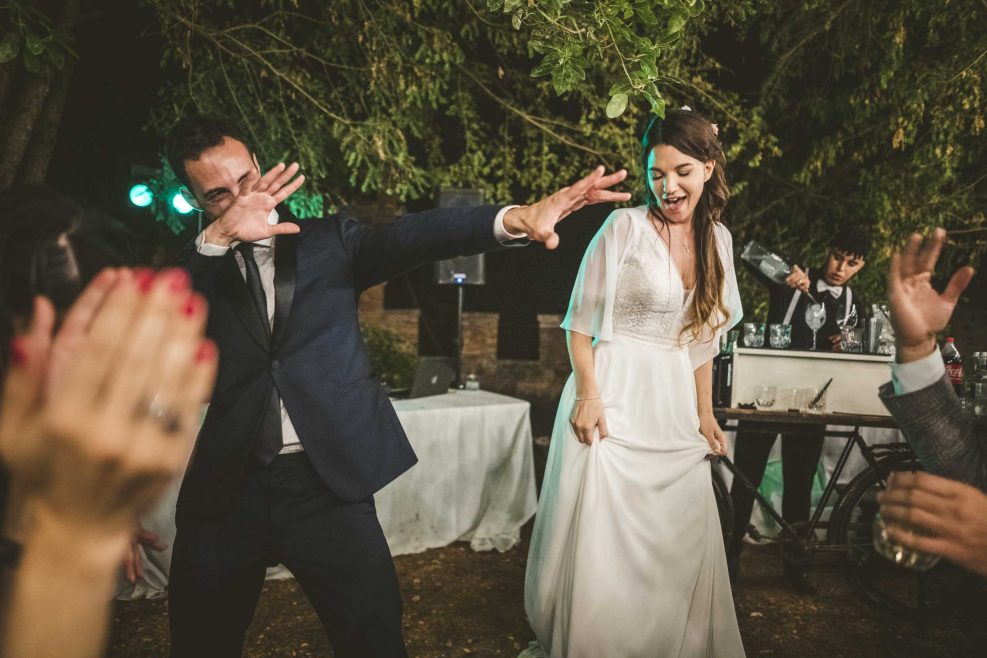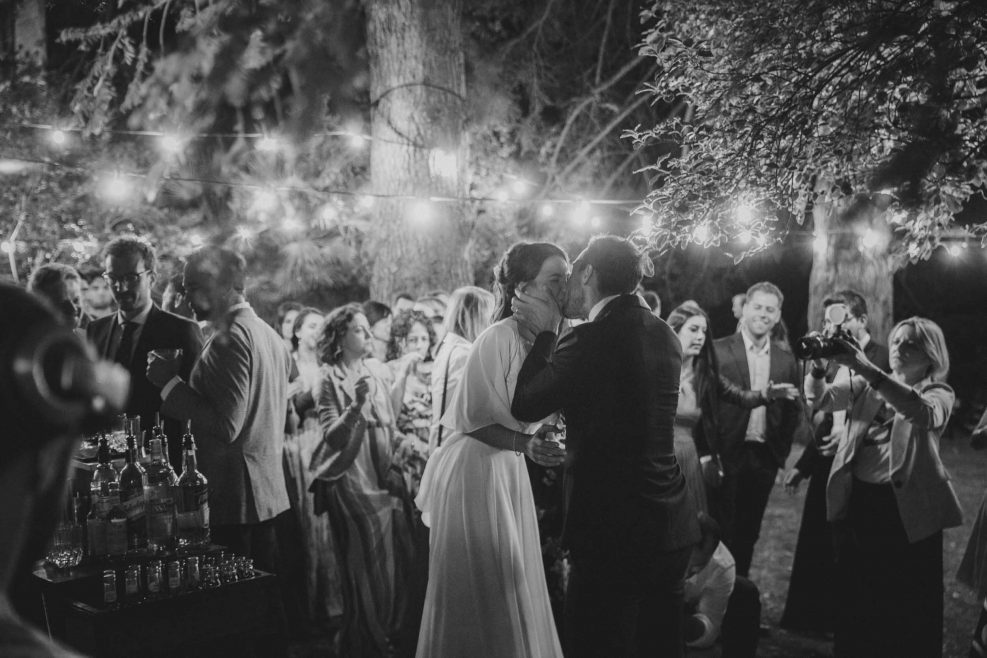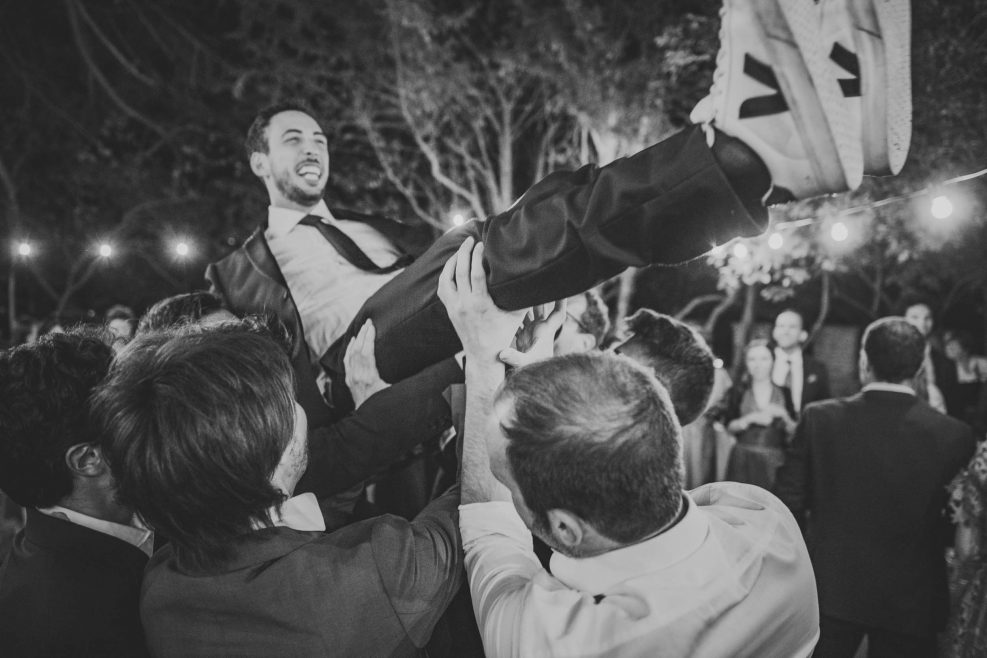 STEFANO & MARTA
MATRIMONIO A SIENA TOSCANA
Cerimonia in Palazzo Pubblico Siena e Ricevimento presso Castelnuovo Grilli, Castelnuovo Berardenga
Bellissimo Matrimonio di mezza estate in Toscana, con servizio fotografico di matrimonio e wedding film full day, dai preparativi al wedding party. Si prospetta una giornata molto lunga ma estremamente interessante e densa di emozioni! Ci troviamo a Siena, dove abitano e si preparano entrambi gli sposi. Abito scuro e molto elegante per lui e vestito romantico e leggero per lei, in stile boho chic con ampio scollo. Finita la fase del Getting ready, nel pomeriggio si parte con l'auto verso Piazza del Campo, per la Cerimonia civile presso la Sala del Concistoro a Palazzo Pubblico. Subito dopo, la sessione di ritratto di coppia nelle fantastiche Crete Senesi, nei pressi del Castello di Leonina, dove c'è tempo per alzare anche il nostro drone per effettuare delle bellissime riprese aeree panoramiche sulle Crete, per un montaggio video davvero mozzafiato! Il servizio fotografico e video di matrimonio prosegue raggiungendo la location del ricevimento, Castelnuovo Grilli, a Castelnuovo Berardenga, bellissima struttura medievale, nascosta tra le campagne senesi. All'interno delle mura merlate, Castelnuovo Grilli mantiene un curatissimo giardino storico all'italiana con maestose conifere secolari. Negli spazi interni dell'antico granaio, inoltre, la struttura è in grado di ospitare al tavolo fino a 200 persone, mentre all'esterno, nell'area adiacente le storiche mura, è possibile allestire bellissimi ricevimenti per un grande numero di invitati.
WEDDING IN SIENA TUSCANY
Ceremony in Palazzo Pubblico Siena and Reception in Castel Nuovo Grilli
Beautiful Midsummer Wedding in Tuscany, with wedding photo shoot and full day wedding film, from the preparations to the wedding party. It looks like a very long day but extremely interesting and full of emotions! We are in Siena, where both spouses live and get ready. Dark and very elegant suit for him and romantic and light suit for her, in boho chic style with wide neckline. After the Getting ready phase, in the afternoon we leave by car towards Piazza del Campo, for the civil ceremony at the Sala del Concistoro in Palazzo Pubblico. Immediately after, the couple portrait session in the fantastic Crete Senesi, near the Leonina Castle, where there is also time to raise our drone to make beautiful panoramic aerial shots over the Crete, for a truly breathtaking video montage! The wedding photo and video service continues reaching the location of the reception, Castelnuovo Grilli, in Castelnuovo Berardenga, a beautiful medieval structure, hidden in the Sienese countryside. Within the crenellated walls, Castelnuovo Grilli maintains a well-kept historic Italian garden with majestic centuries-old conifers. Furthermore, in the interior spaces of the ancient granary, the structure is able to accommodate up to 200 people at the table, while outside, in the area adjacent to the historic walls, it is possible to set up beautiful receptions for a large number of guests.
In every season the Crete Senesi, in the heart of Tuscany, can offer a incredible and fantastic landscapes, a spectacle of nature unique in the world! For this reason, making an stunning engagement in Crete Senesi Tuscany is always magical! This prewedding photo shoot was made almost at the end of July in the height of summer, a few kilometers from Siena, near the Transitional Site, a very particular sculpture. The summer is probably the best season to realize an engagement shooting! The wheat fields seem golden and contrast incredibly with the blue sky, for a fantastic glance, which immediately brings to mind the typical picture postcard Tuscan landscape! So, if you get married in Tuscany, why not do a stunning engagement in Crete Senesi, a lovely couple photo session in the green heart of Tuscany before your wedding day?
.
Client
Tags
Bride to be, Couple Portrait, Crete Senesi, Destination Wedding in Tuscany, Engagement Photo Session, Fotografo Matrimoni Firenze, Fotografo Matrimonio Siena, Fotografo Matrimonio Toscana, Italian Wedding Photographer in Tuscany, Luxury Wedding in Tuscany, Portrait Photographer, Relais Castel Bigozzi, Tuscany, Weddin Photographer in Tuscany, Wedding in Chianti, Wedding in Crete Senesi, Wedding in San Galgano Abbey, Wedding in Siena, Wedding Photographer, WPJA, WPJA PHOTOGRAPHER
Share