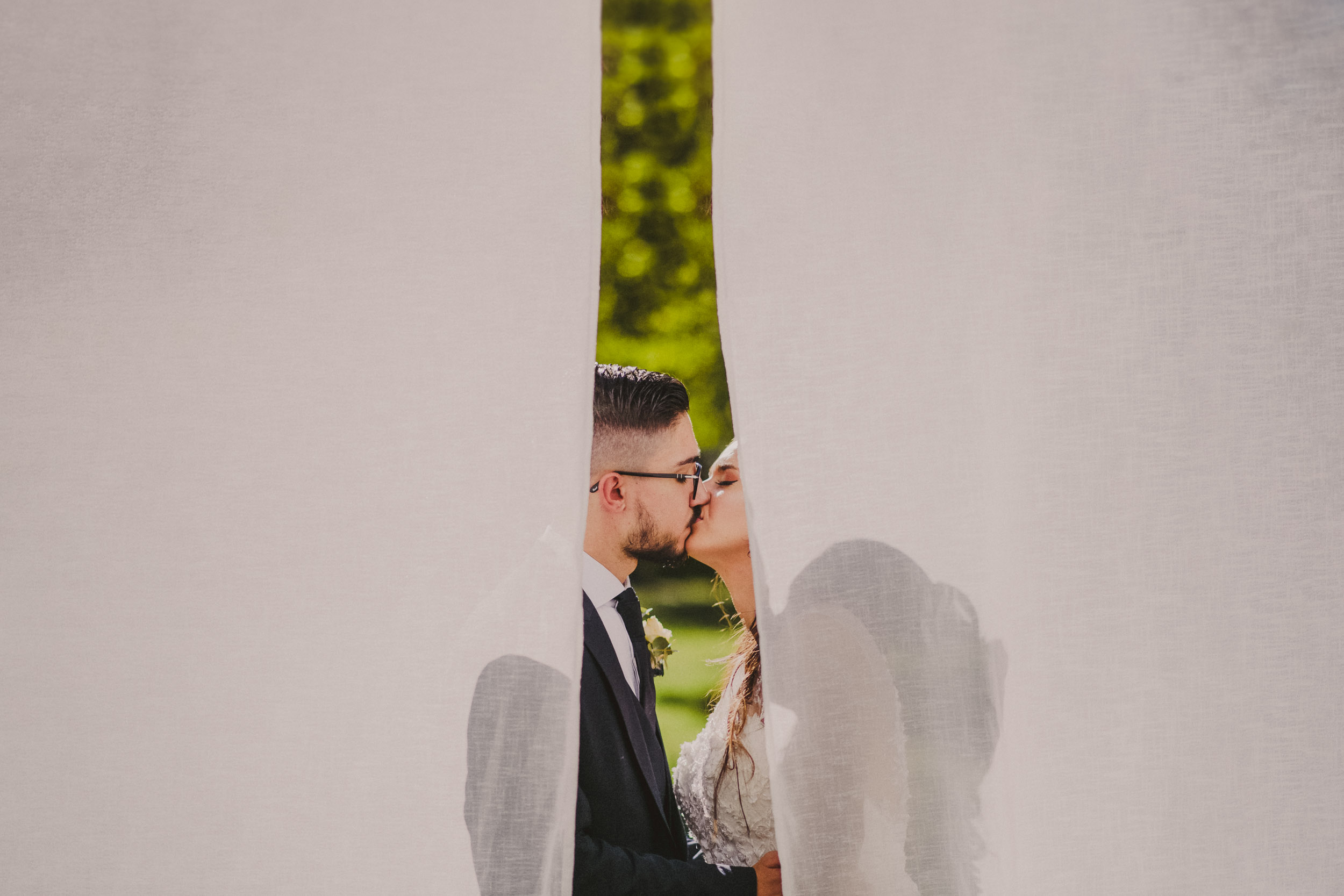 WEDDING IN UMBRIA, ITALY
Getting married at Scuderia di Torgiano, Perugia
Getting ready in Tuscany, Religious ceremony at the Evangelical Church of Foiano della Chiana and then straight to the Reception in Umbria: undoubtedly a long day with a very demanding trip! In any case, getting married in Umbria is certainly no less beautiful than getting married in Tuscany, with its breathtaking green landscapes and woods as far as the eye can see. For their wedding reception, my spouses chose the Scuderia di Torgiano, a splendid location in Torgiano, in the province of Perugia, which offers guests a bright and spacious restaurant and outdoor spaces used for both aperitifs that at an evening reception, a truly unique location, especially if the weather conditions allow for an outdoor wedding reception. My very young spouses are a concentrate of panache and sympathy, with which it was possible to create a truly exciting wedding photo shoot, with the convenient possibility of creating couple portraits directly in the well-kept park of the location, without the spouses having to leave too much from their guests and also enjoy the aperitif.
SPOSARSI IN UMBRIA
Sposarsi alla Scuderia di Torgiano, Perugia
Getting Ready in Toscana, Cerimonia religiosa presso la Chiesa Evangelica di Foiano della Chiana e poi dritti verso il Ricevimento in Umbria: senza dubbio una lunga giornata con una trasferta molto impegnativa! Ad ogni modo Sposarsi in Umbria non è certo meno bello che sposarsi in Toscana, con i suoi verdi paesaggi mozzafiato e boschi a perdita d'occhio. Per il loro ricevimento di nozze, i miei sposi hanno scelto la Scuderia di Torgiano, una splendida location a Torgiano, in provincia di Perugia, che mette a disposizione degli ospiti un luminoso e ampio ristorante e degli spazi all'aperto adibiti sia all'aperitivo che a un ricevimento serale, una location davvero unica, soprattutto se le condizioni metereologiche permettono un ricevimento di matrimonio all'aperto. I miei giovanissimi sposi sono un concentrato di brio e simpatia, con i quali è stato possibile realizzare un servizio fotografico di matrimonio davvero entusiasmante, con la comoda possibilità di realizzare i ritratti di coppia direttamente nel curatissimo parco della location, senza che gli sposi dovessero allontanarsi troppo dai loro ospiti e godersi anche l'aperitivo.