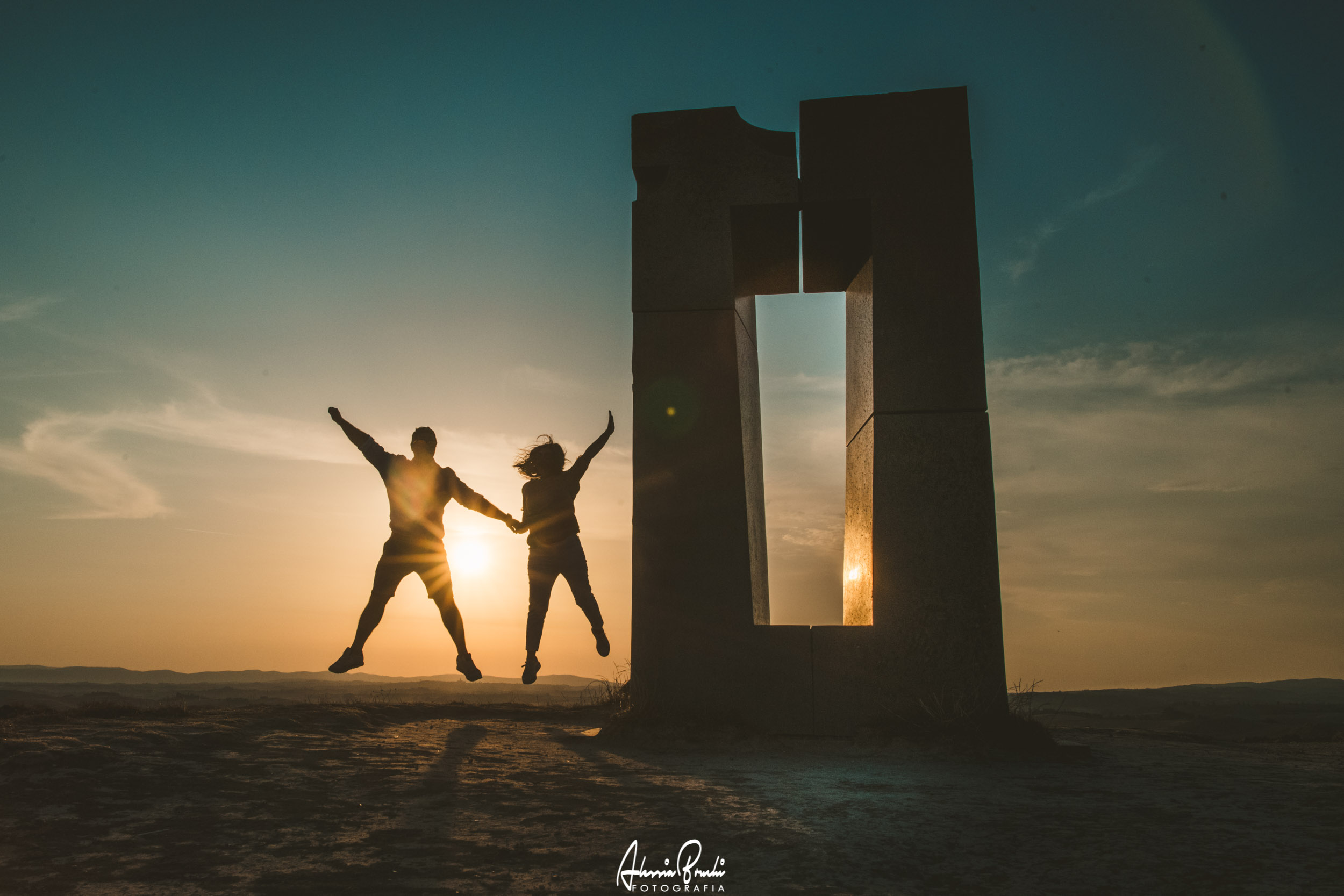 Engagement Photos in Tuscany
Making an engagement session in the hills of the Crete Senesi, in the heart of Tuscany is always a pleasure for me, because in every season, the Crete Senesi can give show, changing colors, scents and atmosphere. Getting married in Tuscany and having the opportunity to immerse yourself in these places before the big day is really something unforgettable and there is never any couple that is not enchanted by it! We reach the Crete by car, usually in the late afternoon to take advantage of the most beautiful daylight hours, when the hills are tinged with a golden color and from the Transitional Site you can enjoy a beautiful sunset over the skyline of Siena. The photographic engagement session lasts about a couple of hours but there is nothing pre-established, the beauty of spontaneity also lies in improvisation and having fun without too many rules, becoming familiar with the lens before the wedding day and learning to let go ! And in the end, the result is always exciting: images that remain alive in the memory, memories of a special day, just before becoming a husband and wife! For this reason, I consider engagement photography as an integral part of wedding photography: an indispensable step for the success of a good wedding photo reportage, able to capture the true essence and true personality of the couple.
Foto di Engagement al Sito Transitorio, Crete Senesi
Realizzare una sessione di engagement nelle colline delle Crete Senesi, nel cuore della Toscana è sempre un piacere per me, perchè in ogni stagione, le crete sanno dare spettacolo, cambiando colori, profumi e atmosfera. Sposarsi in Toscana e avere l'opportunità di immergersi in questi luoghi prima del gran giorno è davvero qualcosa di indimenticabile e non c'è mai nessuna coppia che non ne rimane incantata! Raggiungiamo le Crete in macchina, solitamente nel tardo pomeriggio per approfittare delle ore di luce più' belle, quando le colline si tingono di un colore dorato e dal Sito Transitorio si può' godere di un bellissimo tramonto sullo skyline di Siena. La sessione fotografica di engagement dura circa un paio di ore ma non c'è niente di prestabilito, il bello della spontaneità sta infatti nell'improvvisazione e nel divertirsi senza troppe regole, prendendo confidenza con l'obiettivo prima del giorno del matrimonio e imparare a lasciarsi andare! E alla fine, il risultato è sempre entusiasmante: immagini che restano vive nella memoria, ricordi di una giornata speciale, giusto prima di diventare marito e moglie! Per questo motivo, considero infatti la fotografia di engagement, come parte integrante della fotografia di matrimonio: una fase irrinunciabile per la stessa riuscita di un buon reportage fotografico matrimoniale, che sappia cogliere la vera essenza e la vera personalità della coppia.