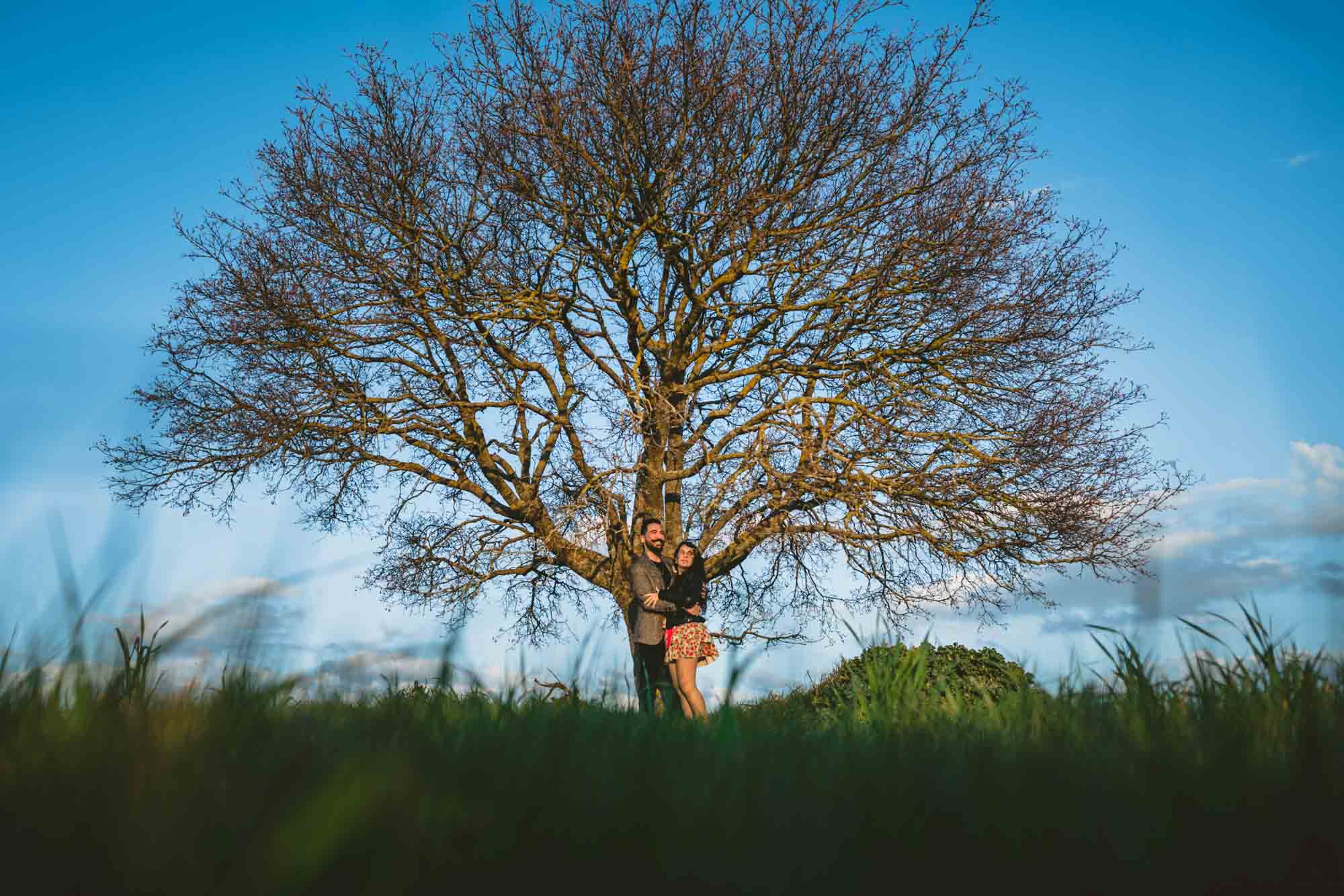 ROMANTIC ENGAGEMENT IN VAL D'ORCIA, TUSCANY
I think that for a wedding photographer finally having the chance to go out from home, be able to work and realize a romantic engagement Val d'Orcia Tuscany, in times of pandemia, after months of lock down, is really a breath of fresh air! Last Sunday in March, a beautiful spring day and I meet with Fabio and Laura, a fantastic engaged couple who was supposed to get married in 2020, postponed to 2021 for pandemic reasons, in the early afternoon at Villa Magi, a splendid location for wedding receptions near Foiano della Chiana, where together with the other suppliers, we have the opportunity of a first meeting to define the details of the big day. The wedding in Tuscany of Fabio and Laura promises to be really in style! After the meeting we have the whole afternoon available for our couple portrait photo session and the green spaces of the villa are perfect for this type of shooting. Before sunset we also decide to take some other romantic engagement photos in Val'Orcia and so, from Foiano della Chiana we take the road that goes towards Montepulciano and Pienza, crossing those postcard landscapes in perfect Tuscan style. We stop near a very green hill with a tree that seems painted, just right to welcome engaged couples under its branches! The engagement photo session ends when the sun goes down, after a splendid and finally "normal" day! In these pandemic months, so difficult for everyone, having the opportunity to photograph people's happiness is a privilege, one of the reasons why I love my job! I believe that being a wedding photographer in Tuscany is truly the best job in the world!

Exclusive Tuscan Wedding Photographer for Romantic Wedding Couple Portrait in Tuscany
Mad in Val d'Orcia, waiting for the Wedding Day!