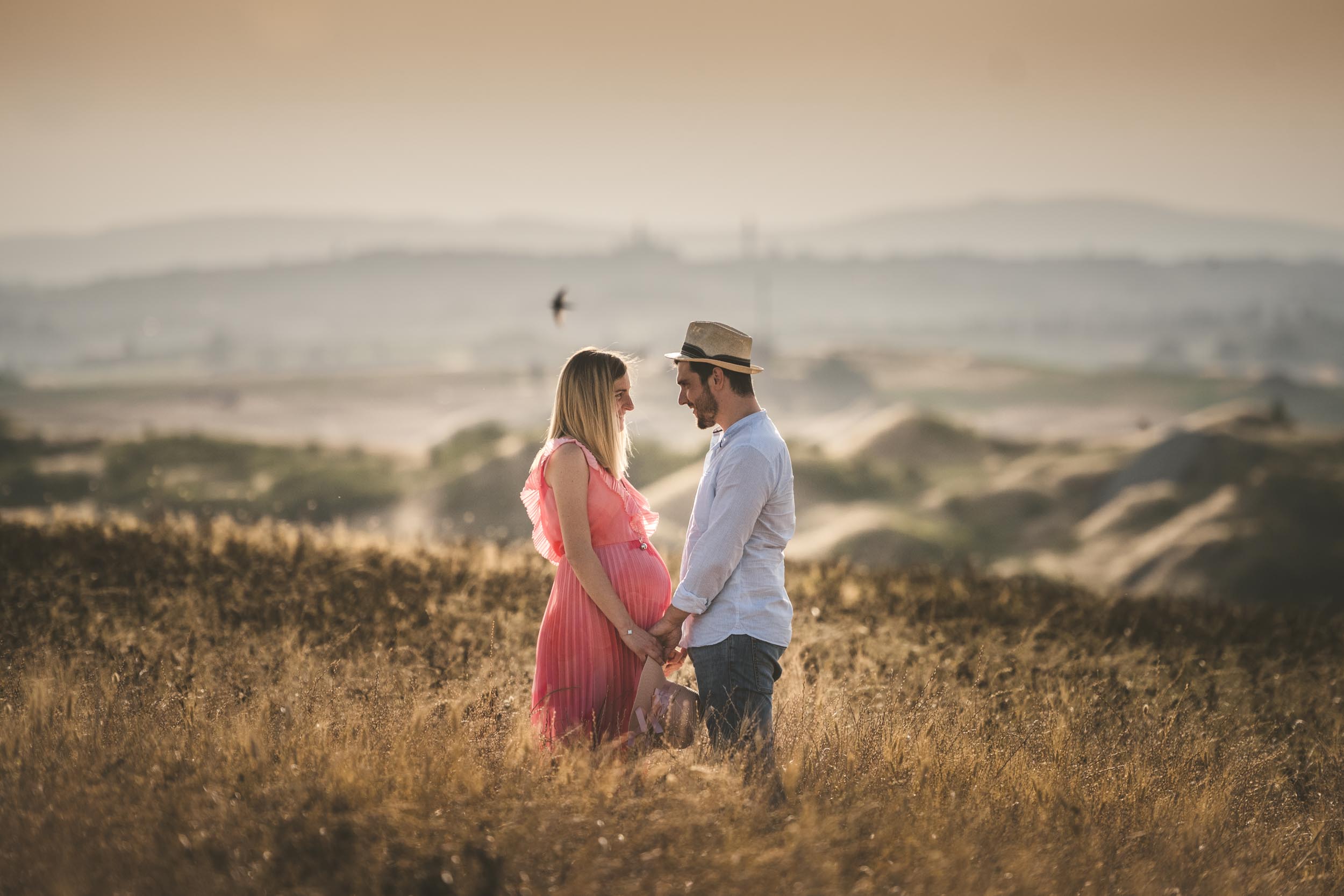 Foto Servizio di Maternità a Siena, Toscana.
Seguire una coppia in tutti i suoi più importanti passi della vita insieme è davvero emozionante per me, un qualcosa che mi rende orgogliosa sempre più del mio lavoro di fotografa e di storyteller. Ho seguito questa bellissima coppia cominciando da un bellissimo engagement in Toscana e del ritratto di coppia prematrimoniale, passando per il servizio fotografico di matrimonio in un caldissimo sabato di fine giugno, fino ad arrivare ad oggi, al servizio fotografico di gravidanza, con un pancione tutto da fotografare! Una sessione fotografica prenatale volutamente in esterna, in cui protagonista è la coppia nella sua unione e la femminilità nelle sue forme, rotonde e materne. Lo splendido paesaggio delle Crete Senesi fa il resto, in un tardo pomeriggio estivo, giusto un anno dopo le nozze. E nonostante il caldo, i due se la sono cavata alla grande, dandomi la possibilità di realizzare dei bellissimi ritratti di coppia!
Maternity Photo Session in Tuscany
Following a couple in all their most important steps in life together is really exciting for me, something that makes me more and more proud of my work as a photographer and storyteller. I followed this beautiful couple from a stunning Engagement in Tuscany and the prewedding couple portrait, through the Wedding photo shoot on a very hot Saturday in late June, up to today, the pregnancy photo shoot, with a baby bump to be photographed! A deliberately outdoor prenatal photo session, in which the protagonist is the couple in their union and femininity in its round and maternal shapes. The splendid landscape of the Crete Senesi does the rest, on a late summer afternoon, just a year after the wedding. And despite the heat, the two got away very well,replica watches giving me the opportunity to make some beautiful couple portraits!