The Services available
Generalize and summarize in a few lines which kind of wedding photography services in Tuscany I can offer offer is not easy is not easy, because each photo service is different from the other, tailor-made and packaged according to the needs of each individual couple, the main reason so you will not find a real "price list" on my site, but an invitation to write to me, telling me about your needs and asking me your questions.
In any case, every wedding day must be celebrated properly and the choice of the type of photo shoot is fundamental and must be made taking into account the day's program. If yours is a very intimate wedding with very few guests, the 4-hour "Smart Photo Service" is the service for you, because it focuses on your intimate ceremony and couple portrait photo session, leaving out the moment of preparation and for lunch, dinner or reception. Choosing this type of service still means having a photographer during the most important moments of the day to emphasize the importance of the event, which will still be a day to remember and relive in the images that I will be able to deliver to you.
For the 10-hour "Stantard Photo Shoot" and the 12-hour "Full Photo Shoot", I usually work alongside a second photographer, because logistically it would be impossible otherwise to ensure total photographic coverage of the day, not to mention the fact that a second point of view is optimal to make a story more complete. The day begins in the morning with the preparation of the bride that I personally follow, while the second photographer follows the preparations of the groom, usually much less "elaborate" than those of the bride. Then the ceremony, whether civil or religious, the most awaited and most exciting moment of the day, during which, together with my staff, we will be by your side to capture the most important moments and your most beautiful emotions. All this always in the utmost discretion, observing from the outside, just as a narrator would do, without ever interfering with events, unless the situation requires it. After the ceremony we will then have time for a couple portrait photo session, during which you will always be free to move with spontaneity and relaxation, just as you had the opportunity to experience during the Engagement Photo Session – pre-wedding photos, a service that invariably proves very useful to overcome the embarrassment of the goal and arrive at your wedding day with a certain confidence.
Why choose a "Full" Wedding Photo Shoot? If you expect your wedding party to last well beyond midnight but you want to be sure of the presence of photographers even after the first dance, you can choose the 12-hour option, with the possibility of agreeing on extra hours with an additional fee.
What you will receive
What will finally be delivered to you will be a "Wedding Reportage": the photostory of your wedding day chronologically well marked and ordered, with emotional shots where you and your loved ones will be the protagonists of a story made of indelible and unforgettable images. The shots you will receive will obviously all be post-produced at best and in high resolution ready for printing, delivered in a personalized Wedding Box containing some prints and a USB key, or through a fast Wetransfer, according to the package chosen or in case of hand delivery. was not logistically possible. The number of shots obviously varies depending on the type of service chosen, but what will not be missing will be the images where emotions will be the protagonists, the same images that only a photographer's lens can capture. As an option, large-format prints on various media, from wood to canvas, up to the wedding album, both photo book and traditional, to be agreed later, both for the format and for the materials.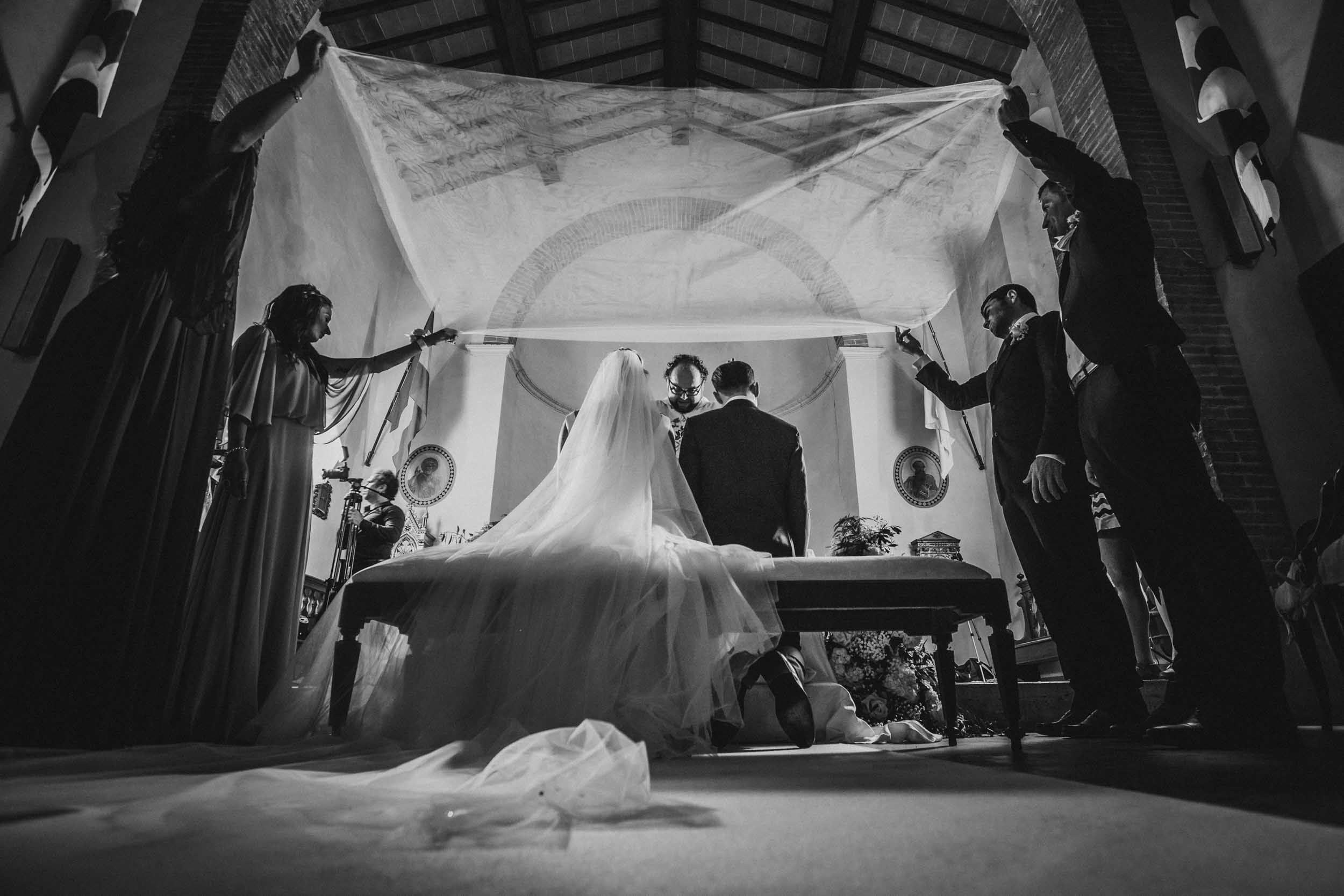 WEDDING PHOTO SERVICES
Packages
SMART
Including ceremony and free photo session. Delivery of at least 300 shots, post-produced in high resolution by wetransfer.
Ideal for elopement and very intimate weddings focused on the couple, in which, however, photographic evidence is of fundamental importance.
REQUEST INFORMATION!
STANDARD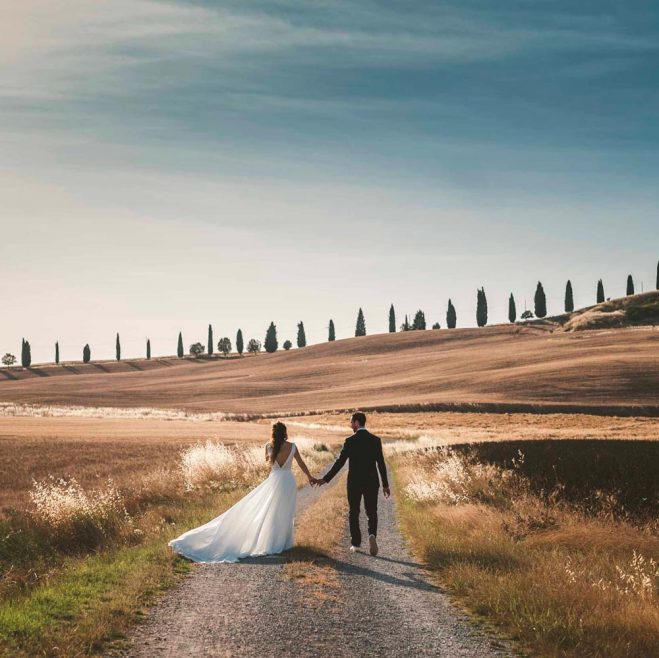 Including Preparation, Ceremony, Couple Portrait, Reception, Cake Cutting, Wedding Party. Delivery of at least 700 shots, post-produced in high resolution by Wetransfer.
Ideal for weddings with a limited number of guests, with a wedding party no later than midnight.
REQUEST INFORMATION
FULL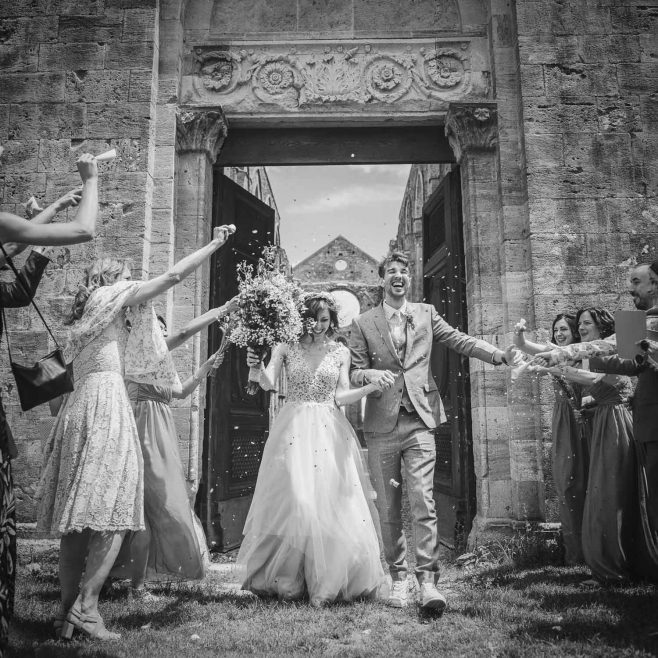 Including Preparation, Couple Portrait Ceremony, Reception, Cake Cutting, Wedding Party. Delivery of at least 1000 shots, post-produced in high resolution by Wetransfer.
Ideal for Weddings with many guests, where a demanding Reception and a big Wedding Party is expected.
REQUEST INFORMATION
See my Wedding Reportages!